Add Text To GIF (5 Best Ways)
Add a text to GIFs is very easy. In this article, we'll show you the best way to make it happen online! You don't need any experience with video editing software, and adding text to a GIF is done in a matter of seconds! We have a step by step guide and an GIF example for each approach.
GIFs are great for quickly sharing information with others on the internet. They are often used on social media websites, such as Facebook and Twitter, to add a bit of entertainment to a post or message. GIFs can also be used to share something funny from an event that is happening live. If you want to learn more about GIFs, check out the Wikipedia entry: https://en.wikipedia.org/wiki/GIF
Many users add their own personal touch to the GIFs they create by adding text. It's a fun and quick way to add emotion and context to a message. The five best ways to add text to your GIFs will be discussed in this article so that you can add some personality to your posts.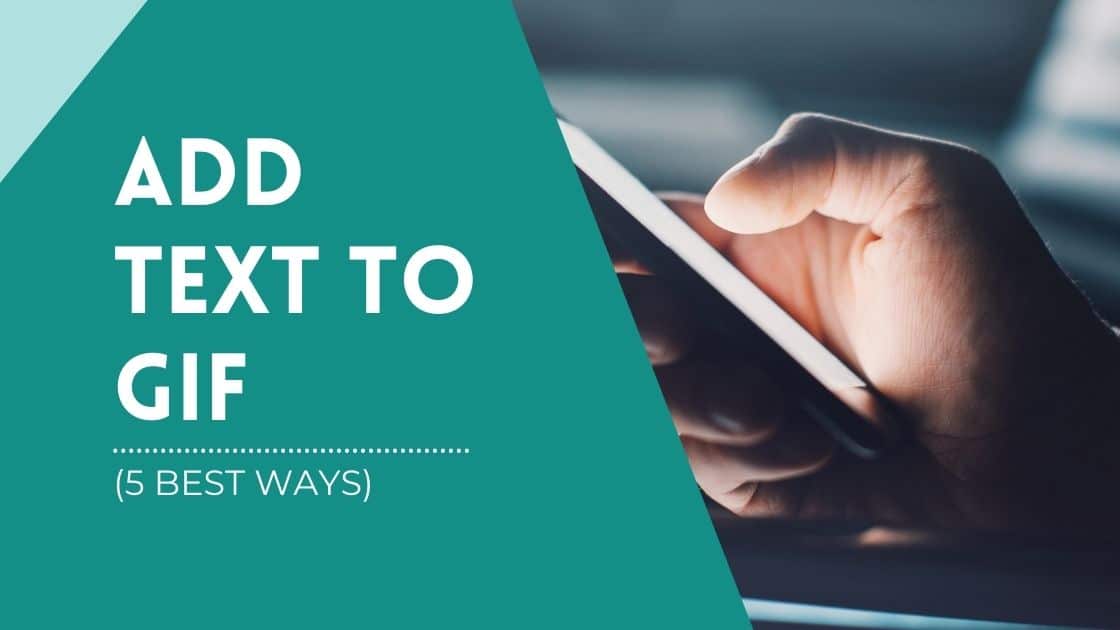 There are a lot of websites out there that add text to GIFs, but most don't add it in the best way. Instead, they add the words onto one frame, making it look weird when there's movement around it. If you've ever tried to add an image with text on top before, you know what I mean.
We found some websites that add text to a GIF in the best ways possible! The words add seamlessly to your GIF and add even more personality to it. You can add multiple lines of text, choose from different colors, fonts, and fonts size. In addition, you can add captions or even animate the text on a GIF.
The first thing you need is your GIF, images, or a video. If you don't have this, grab one from a stock library.
So, you have your GIF file, and you have a good or funny idea, let us add some text to a GIF!
1. Add Text To GIF using FlexClip
FlexClip makes it easy to add text to a GIF. It's completely free to use. You can even use one of their videos from their vast stock library if you haven't already your own GIF file. In addition, FlexClip lets you animate your text with one click. So it's looking even more engaging!
Add text to GIF – step by step with FlexClip:
Head over to FlexClip.com and sign up for a free account
Upload your video, GIF or choose one from their huge stock library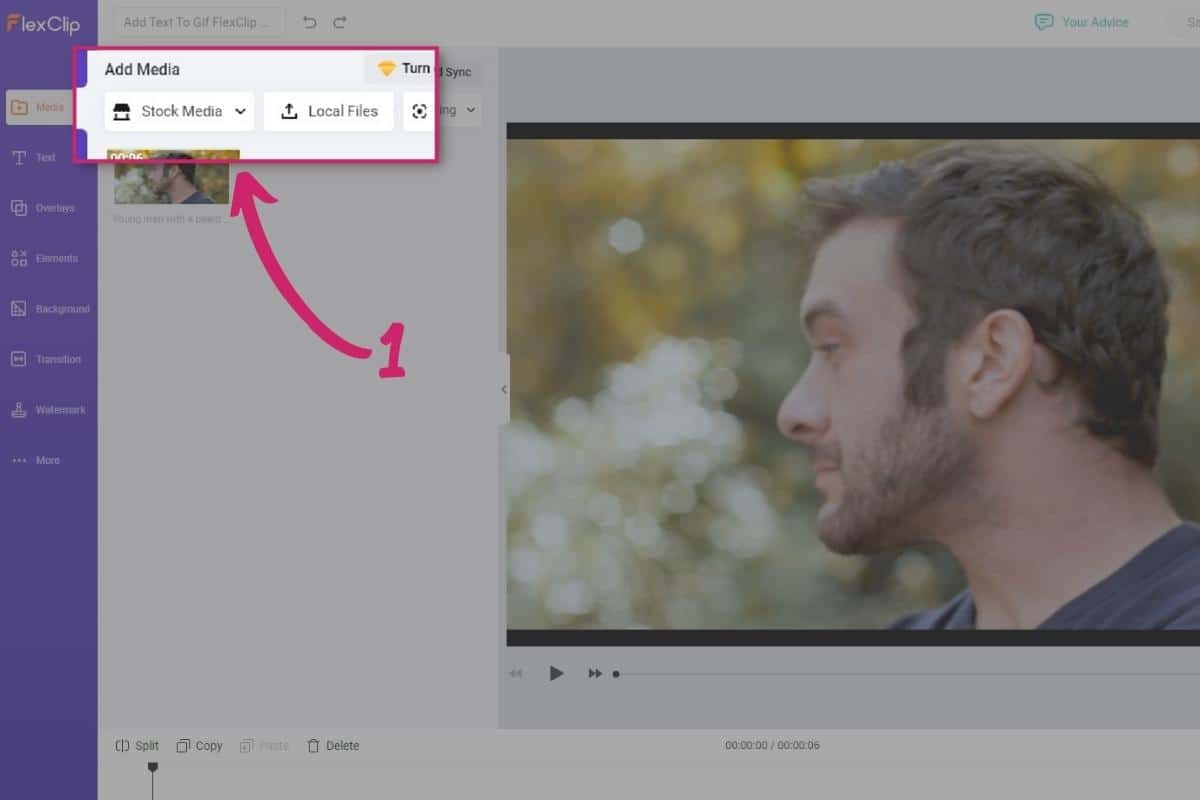 Choose the text you want to add to your GIF. You have a lot of options like font size, colors, transitions, and more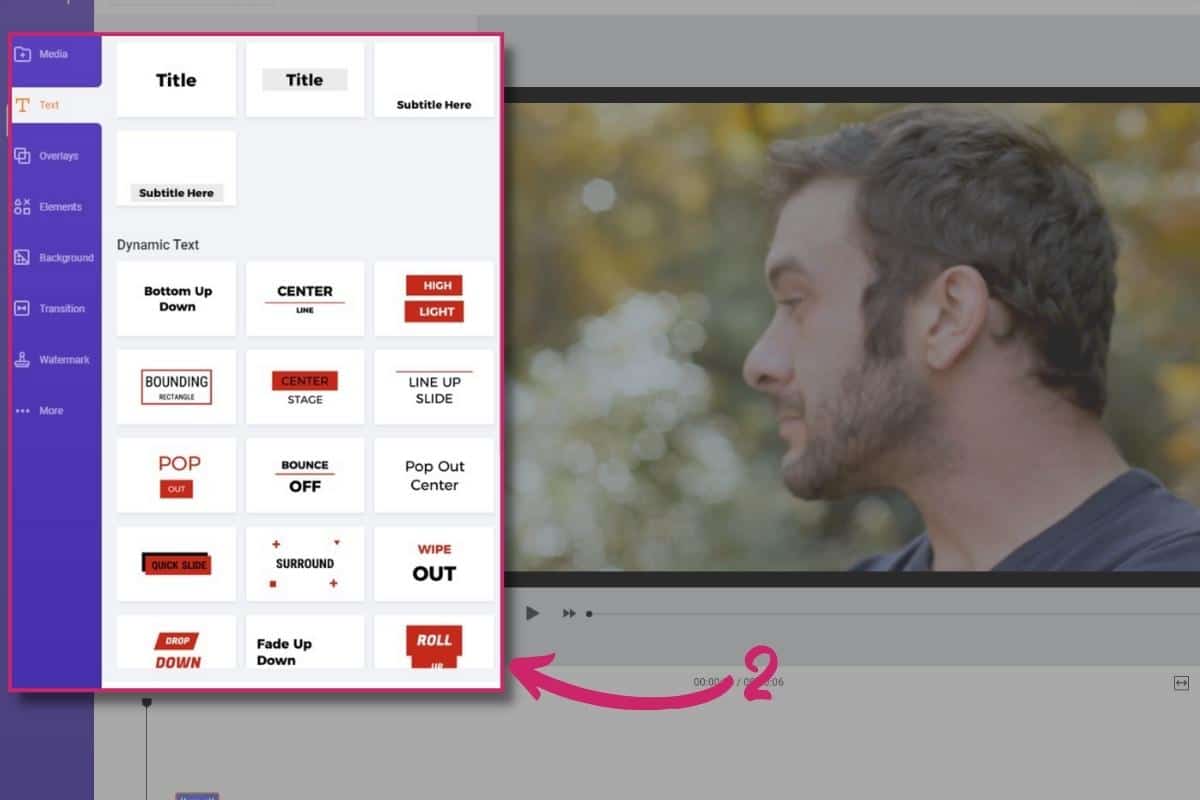 Drag the text you want to add to your GIF in the timeline below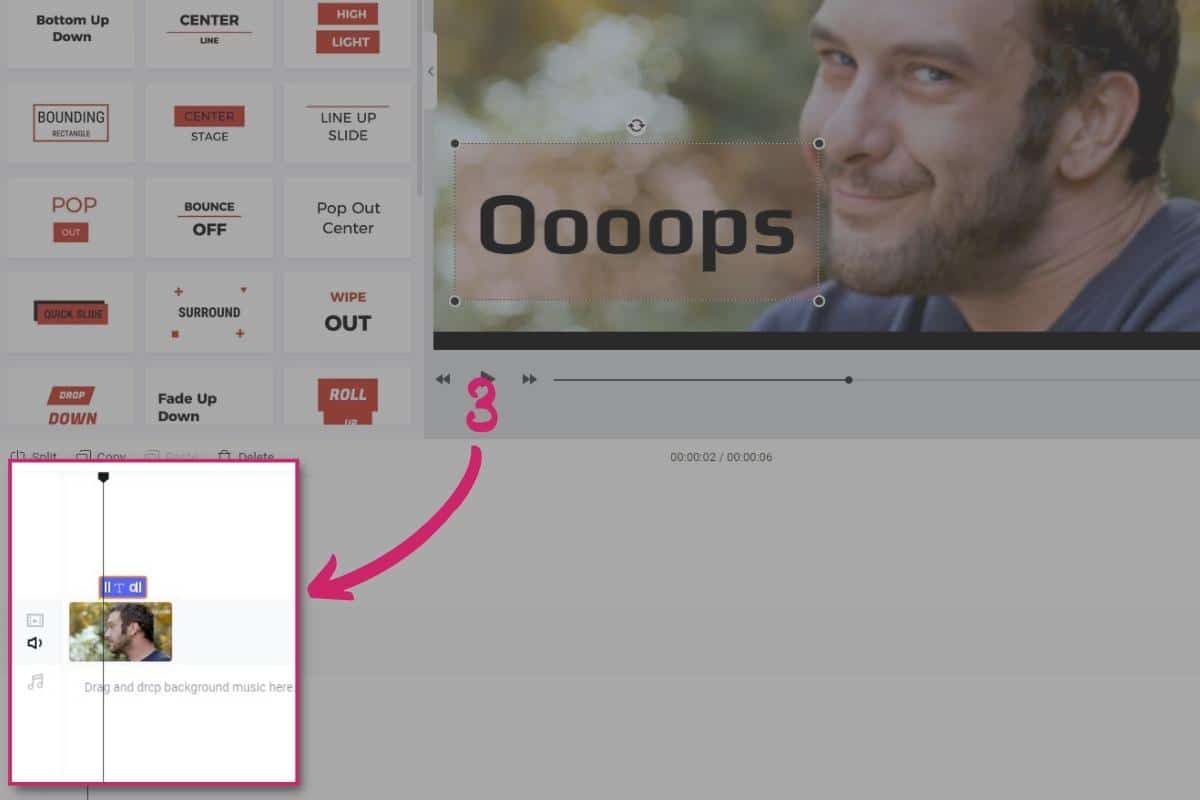 Export your GIF. Make sure to switch on your upper left to GIF and then export.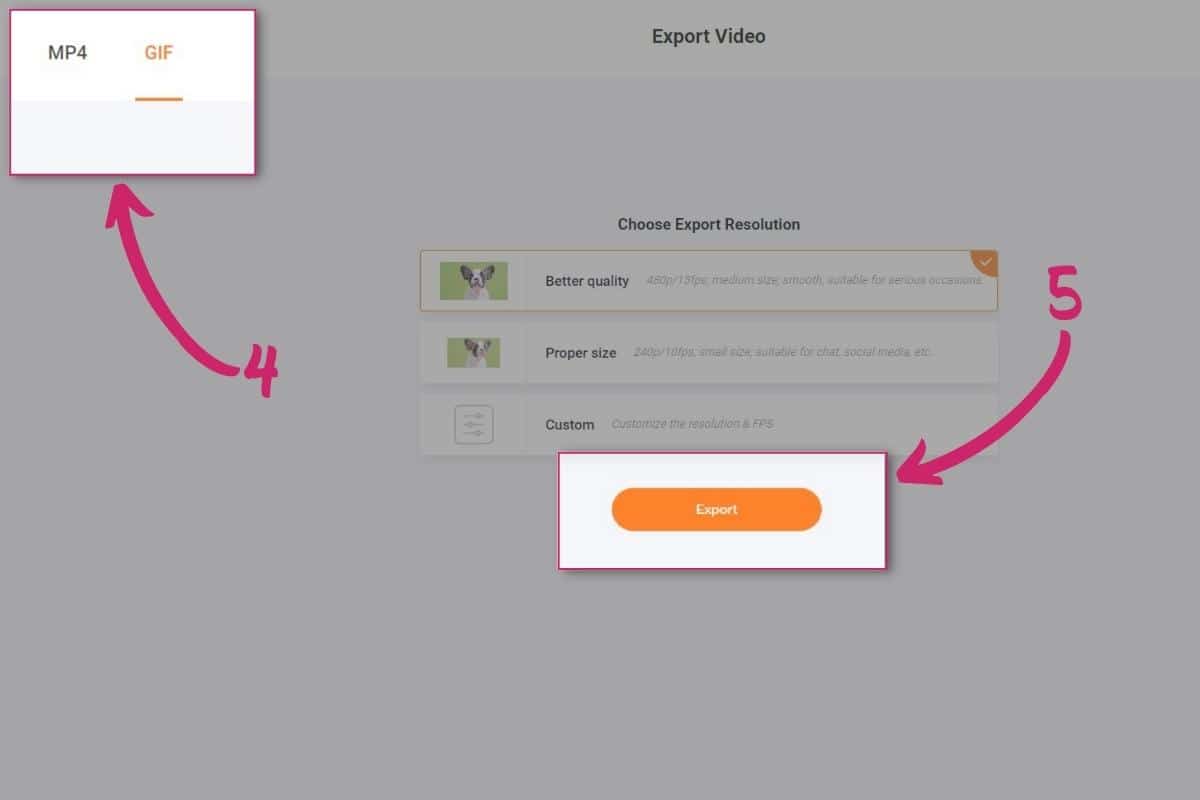 It's that easy to add text to a GIF!
Example FlexClip
2. Add Text To GIF using Promo
Video editing software Promo makes it easy to add text to animated GIFs. It's similar to FlexClip in that it's entirely free to use. In addition, it's fast and easy to add animated text.
Add text to GIF – Step by Step with Promo
Go to Promo.com and create your free account
Upload your GIF files, or choose from a video clip from their stock videos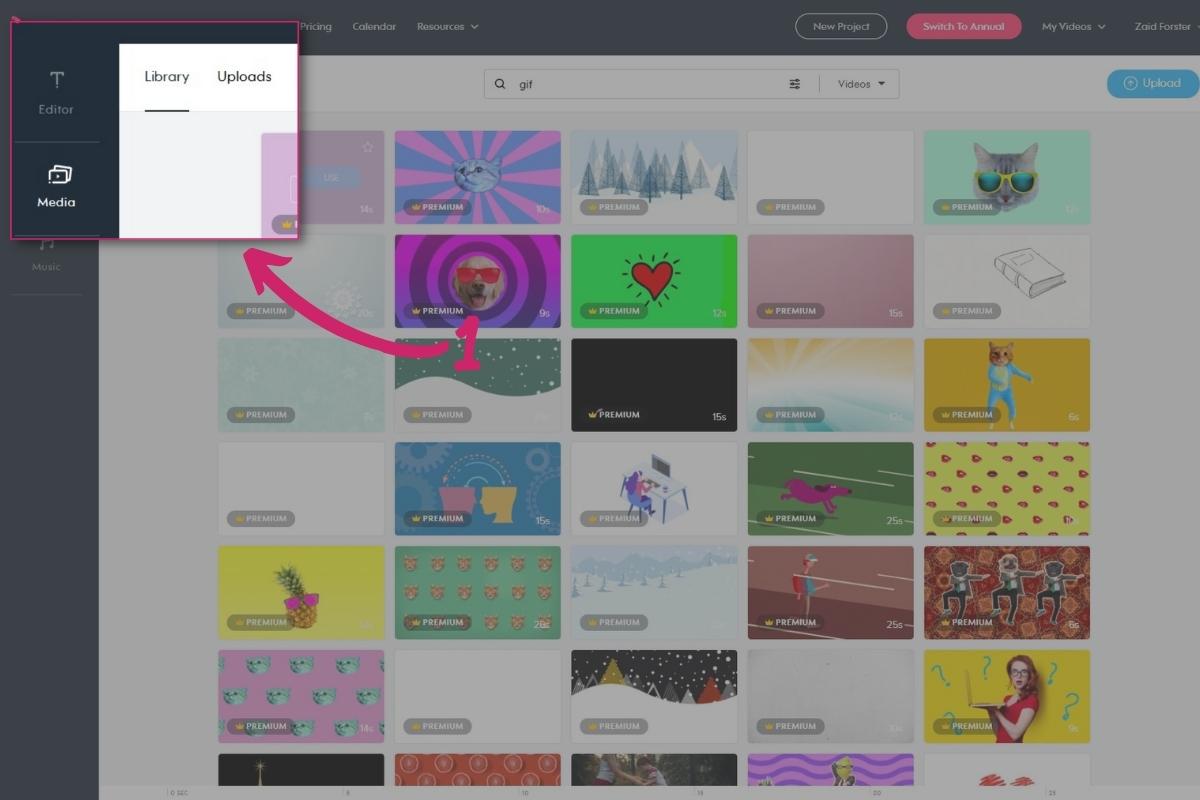 Choose your text style, font family, font color, font size, and a lot more options to add to your animated GIFs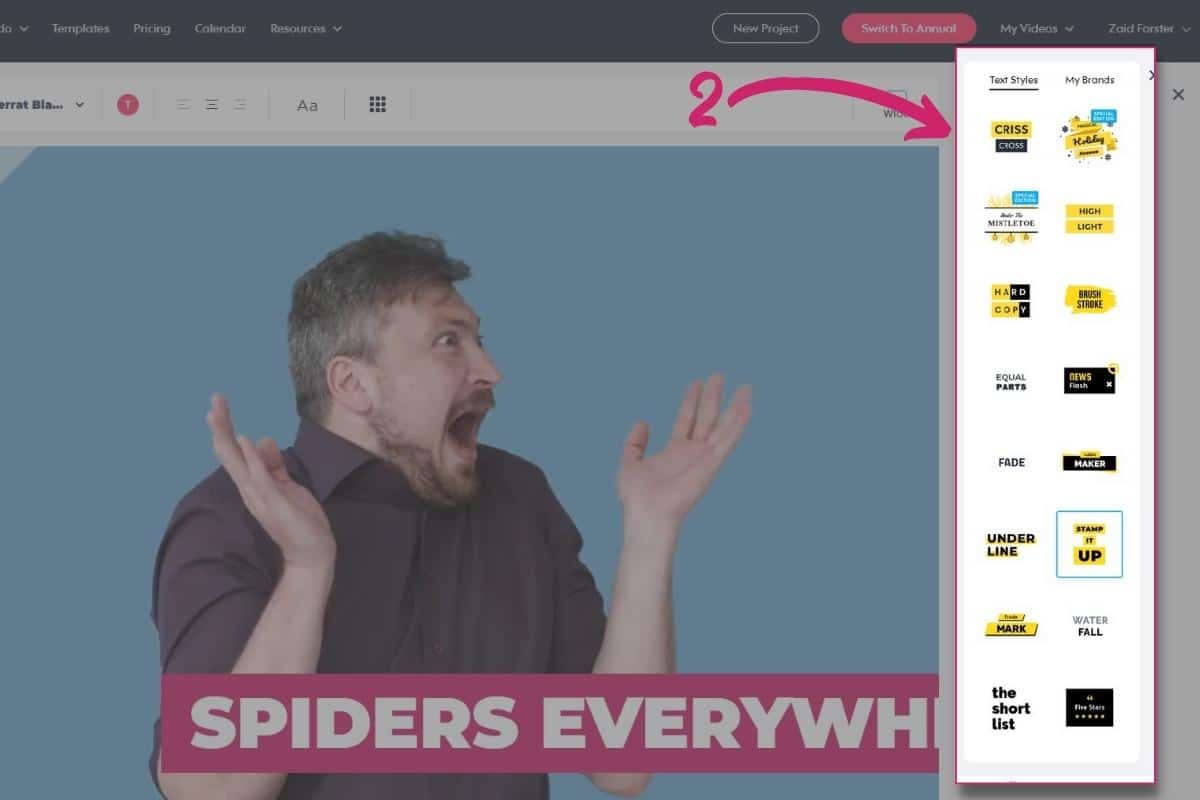 Drag the text into the timeline when you want to appear it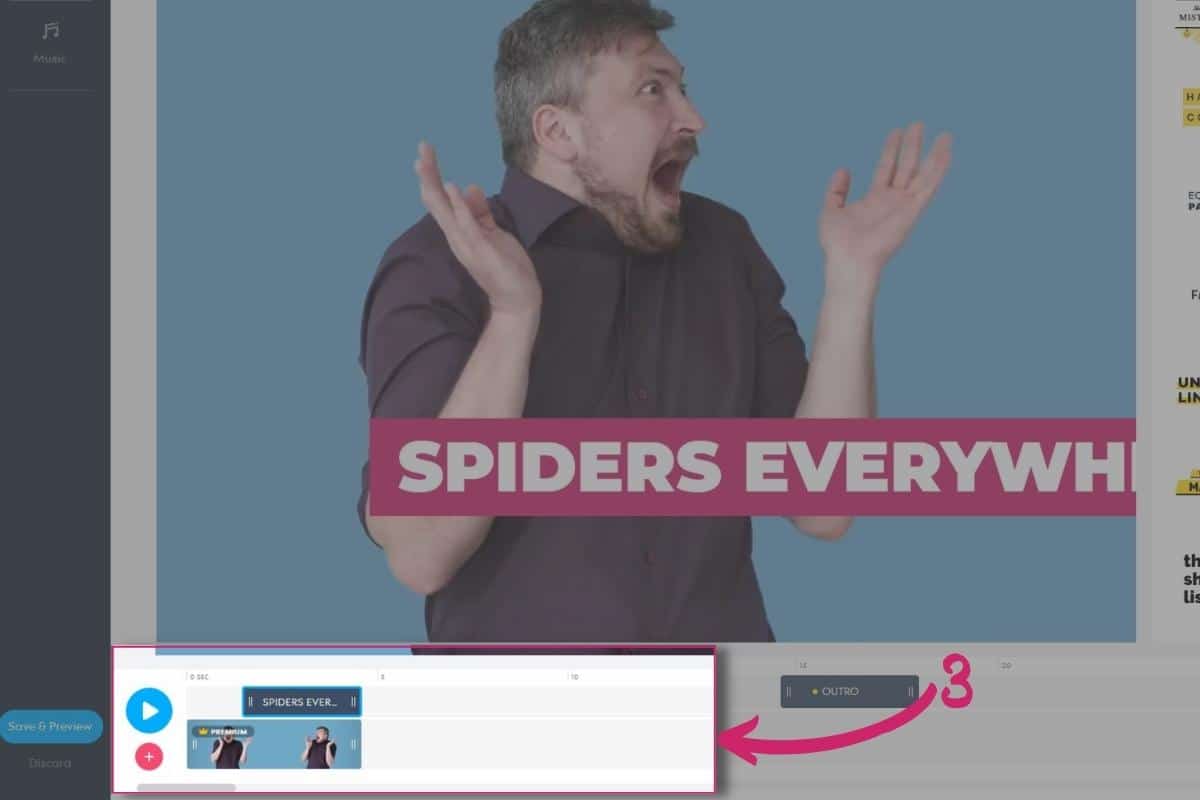 To save and preview your GIF, click Save & Preview.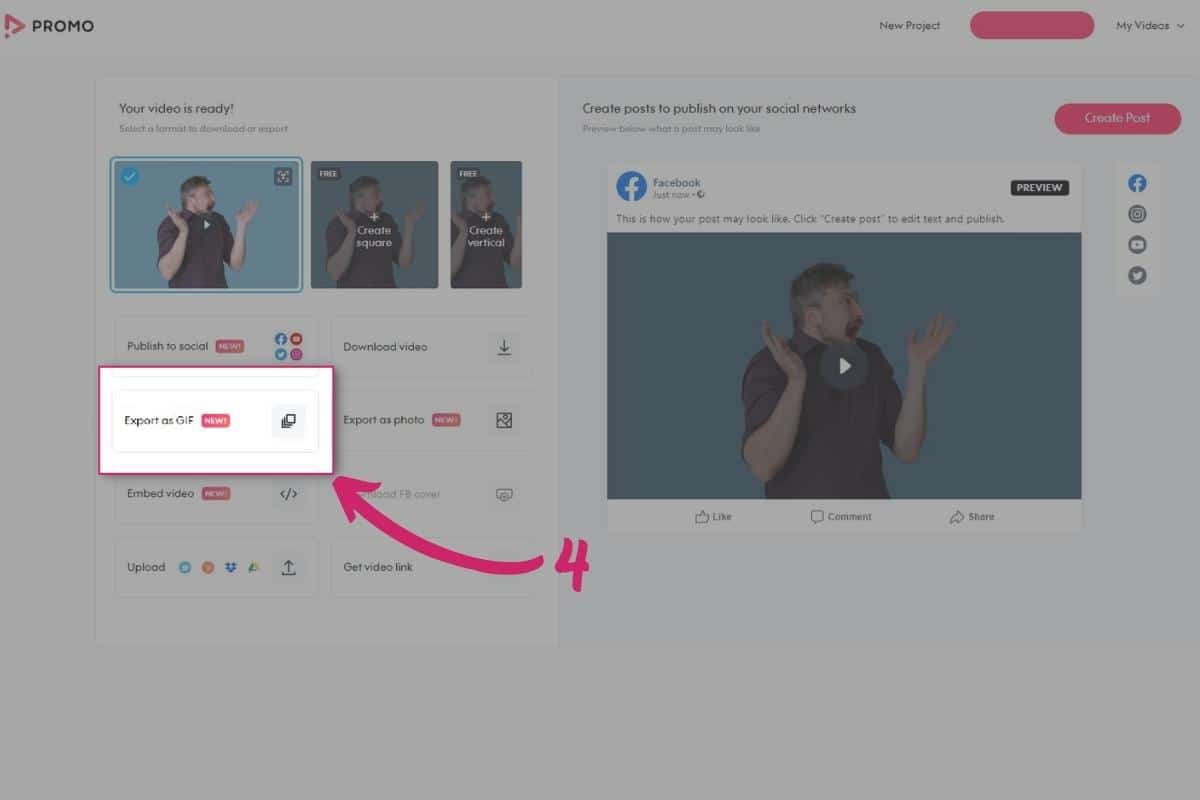 It's quick and easy to create your animated GIF with Promo. So let's take a look at another method for adding text to animated GIFs.
Example Promo
3. Add Text To GIF using Canva
Canva lets you fast and, without effort, add text to a GIF. Canva has a straightforward and user-friendly interface, is free to use, and gives you every possible option to make your GIF even more engaging, like text layer, thousands of different font styles, colors, and more.
Add text to GIF – step by step with Canva
Sign up for a free account on Canva.com
Choose the video format and then choose a pre-made template or upload your video clip or your GIF image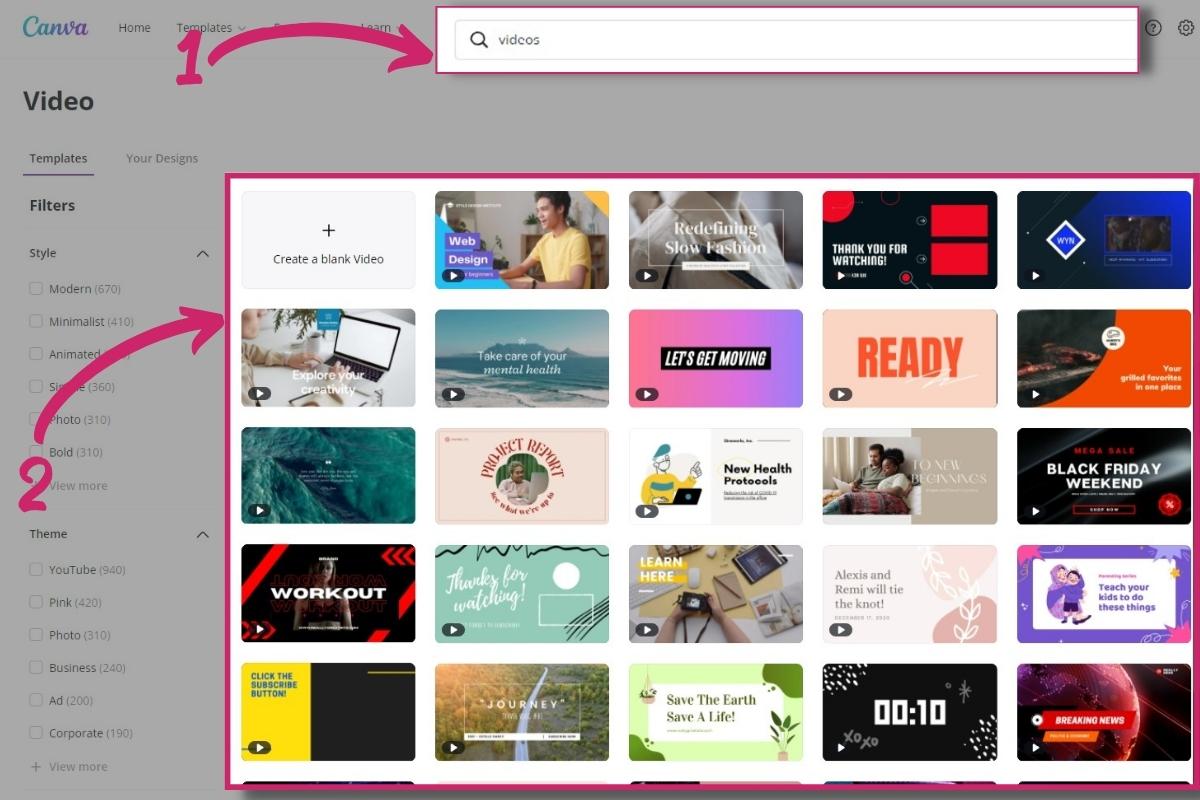 Add text, either animated or as static text, to the GIF, whether you like it more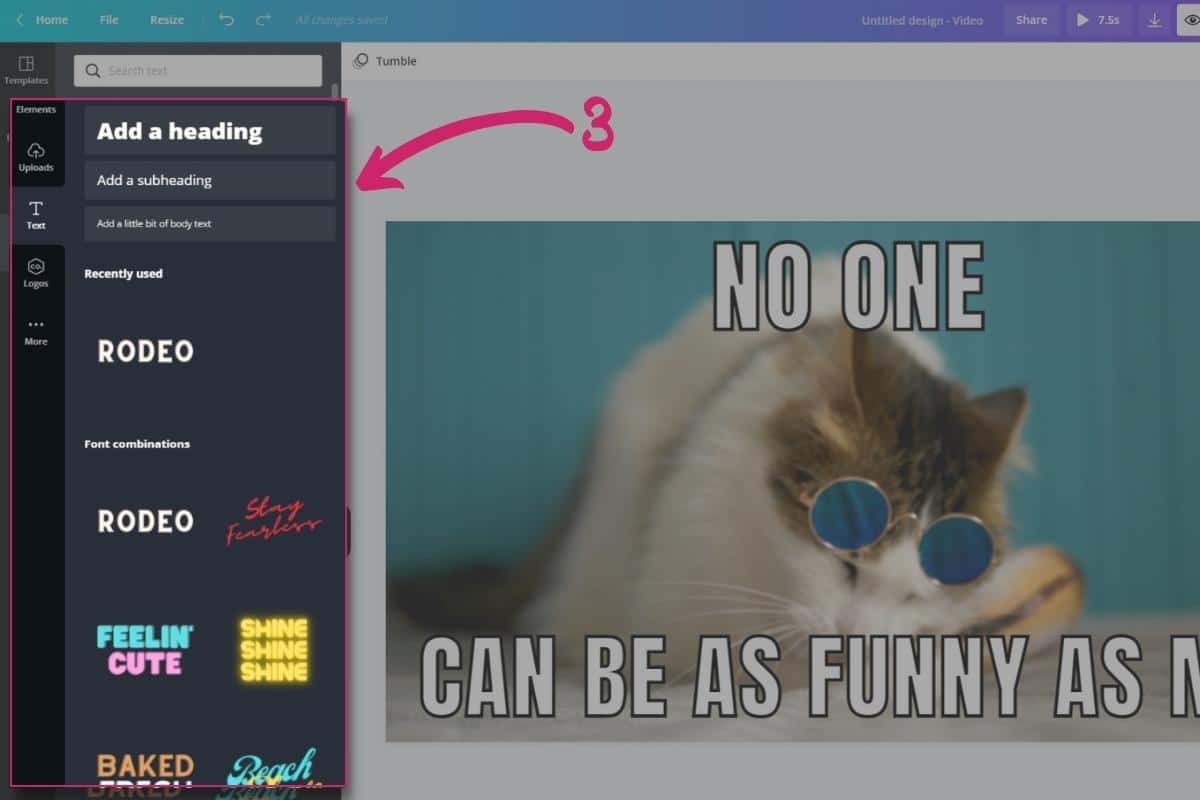 Change the timeline to suit your preferences
Export the video as a GIF. Done!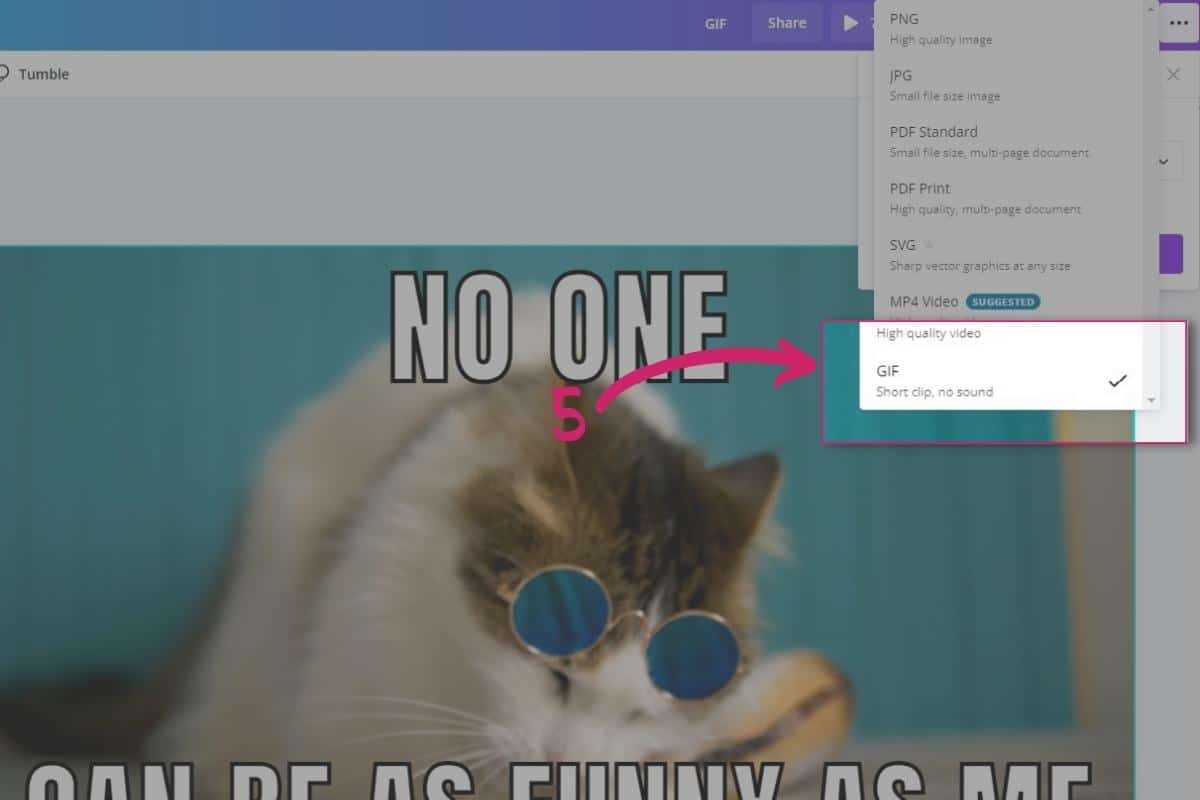 Canva is a great way to add text to a GIF. They have many tools as an online GIF editor without any video editing skills needed.
Example Canva
4. Add Text To GIF using WeVideo
WeVideo is another one of the best ways to add text to GIF images or videos. You can quickly and easily add text layers to your GIF using WeVideo. Convert your GIF image into an animated GIF without the hassle and for free.
Add text to GIF – step by step with WeVideo
Head over to WeVideo.com and sign up for a free account
Choose GIF from the left side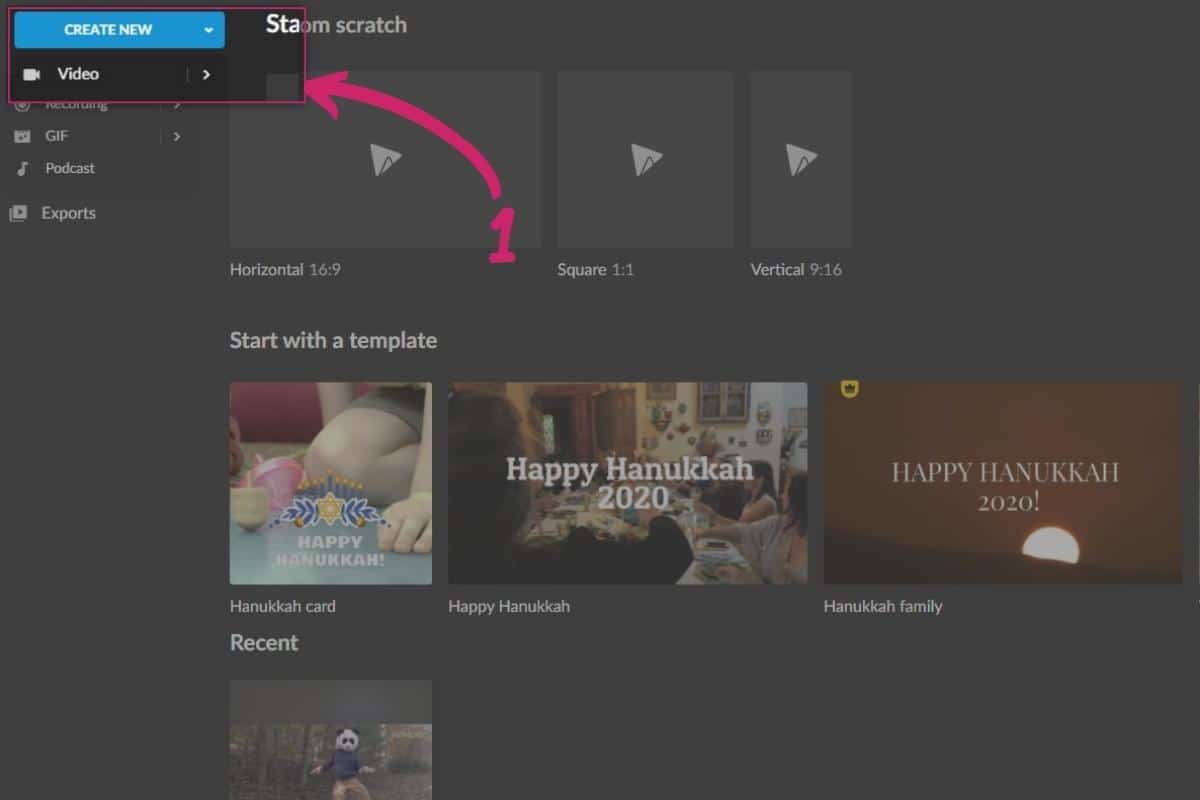 Upload your media, your desired GIF, or your video clips
Add the text you want to add to your GIF and add it to the timeline above. Unfortunately, in the free version of WeVideo, you cannot add text motions.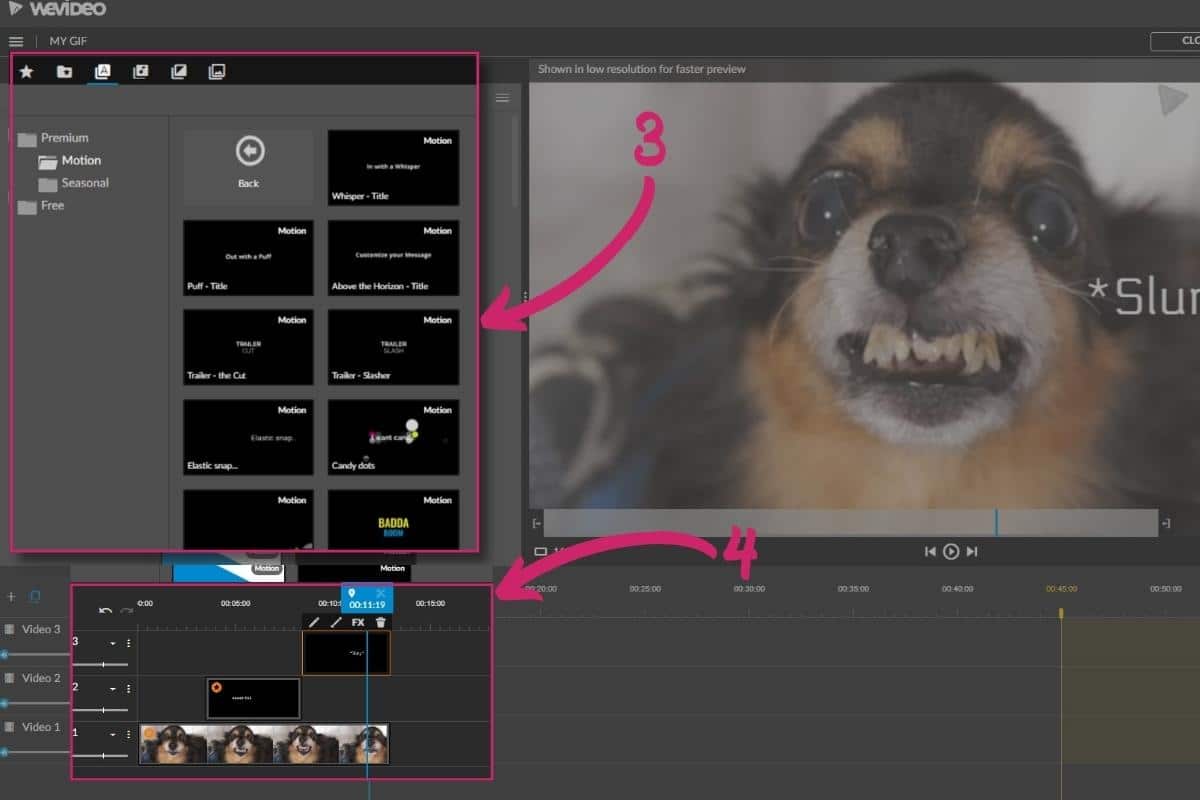 Export your animated GIF image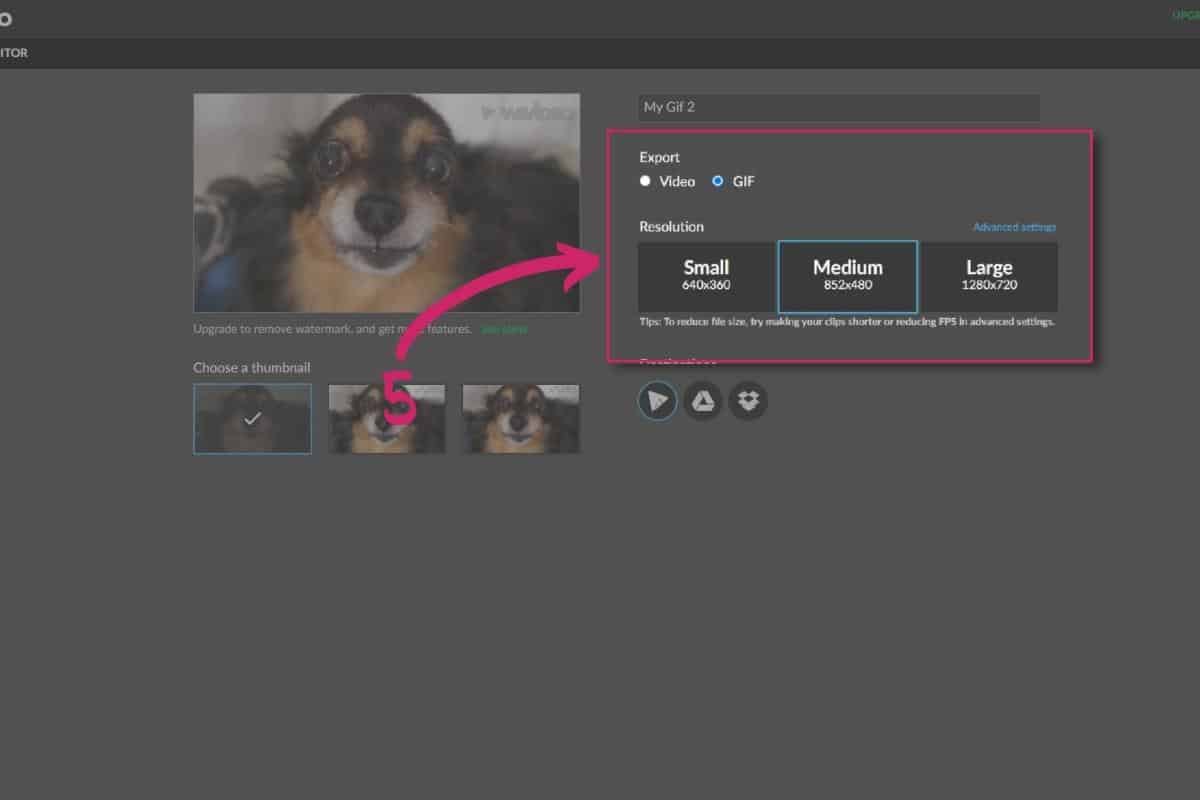 And you have your animated GIF made with WeVideo entirely for free.
Example WeVideo
5. Add Text To GIF using Wave.video
Wave.video is another free online GIF editor to create animated GIFs. It's fast, free, and easy to use. You have your text in no time on your GIF. Add animation to your text or show your text static; it's entirely up to you.
Add text to GIF – step by step with Wave.video
Visit Wave.video and sign up for a free account (sign up with this link for a 10% discount on their paid plans -> 10% discount Wave.video)
Click "New Video" and choose a video from their stock library, or upload your own GIF frame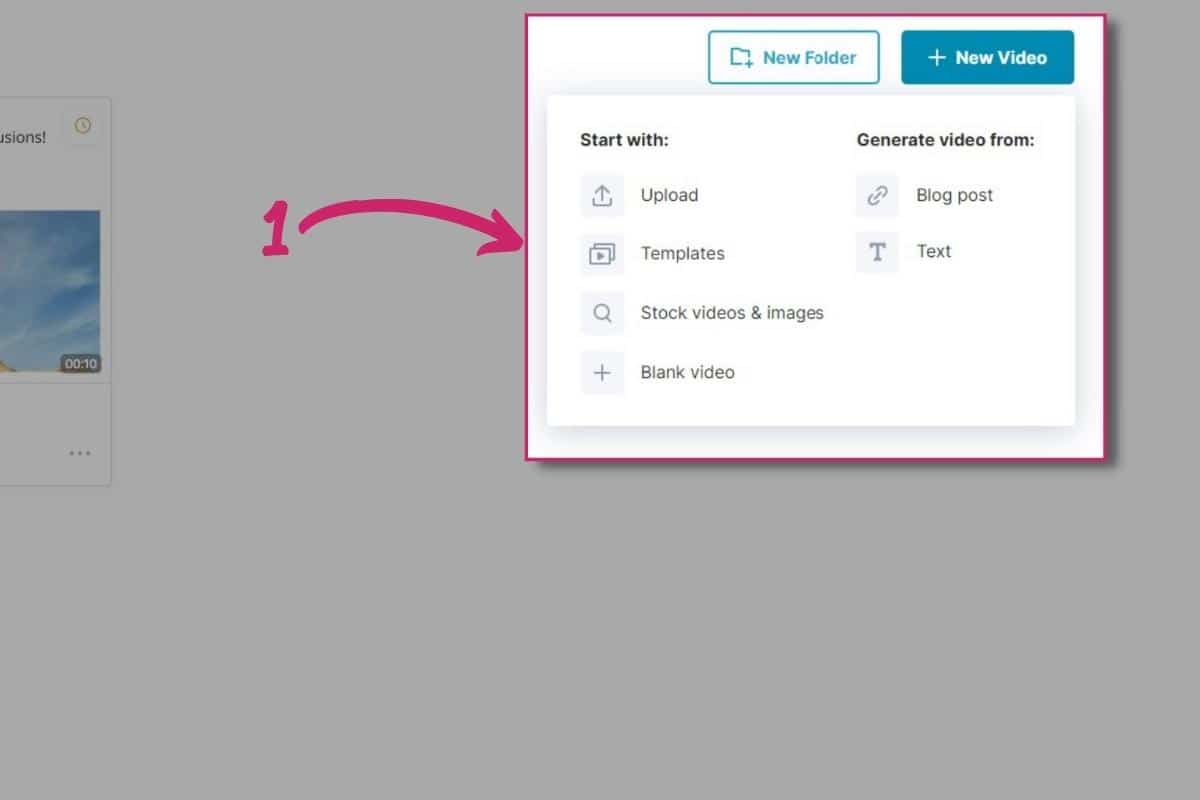 Add text to your GIF exactly when you want; it's effortless to do with Wave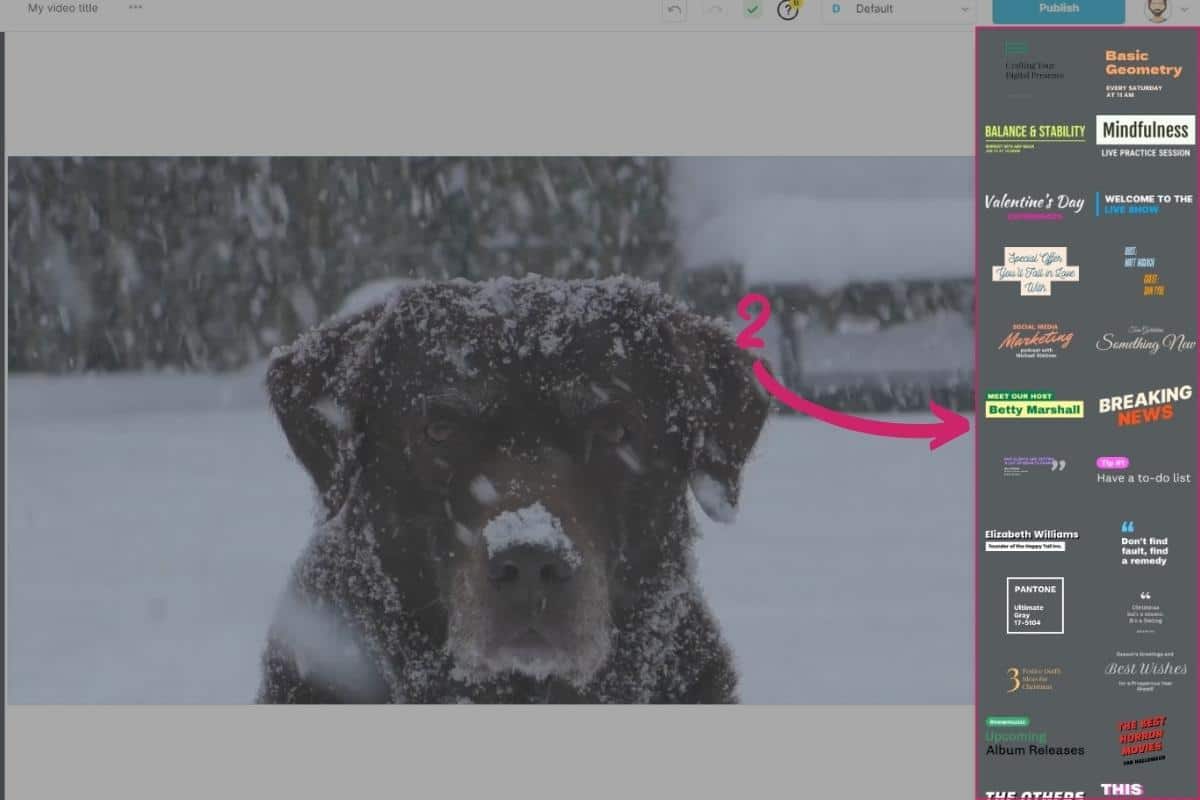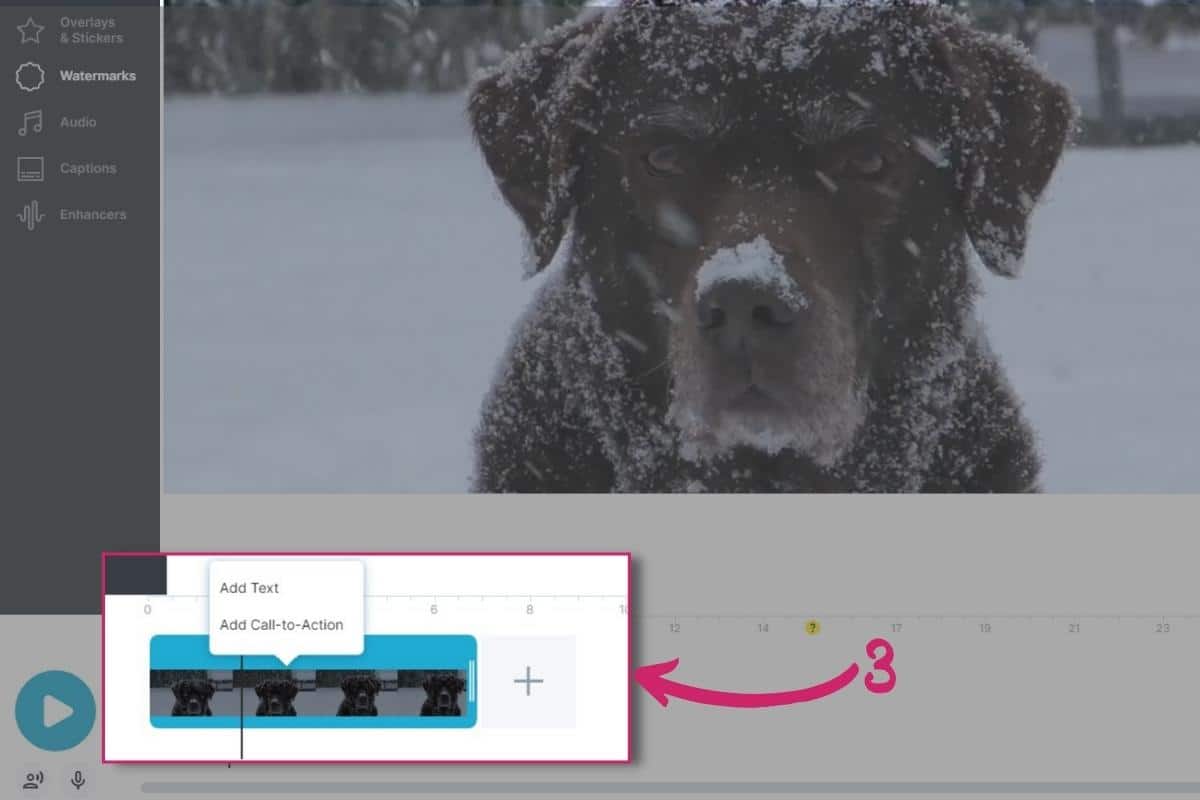 Click "Publish" and select GIF as export format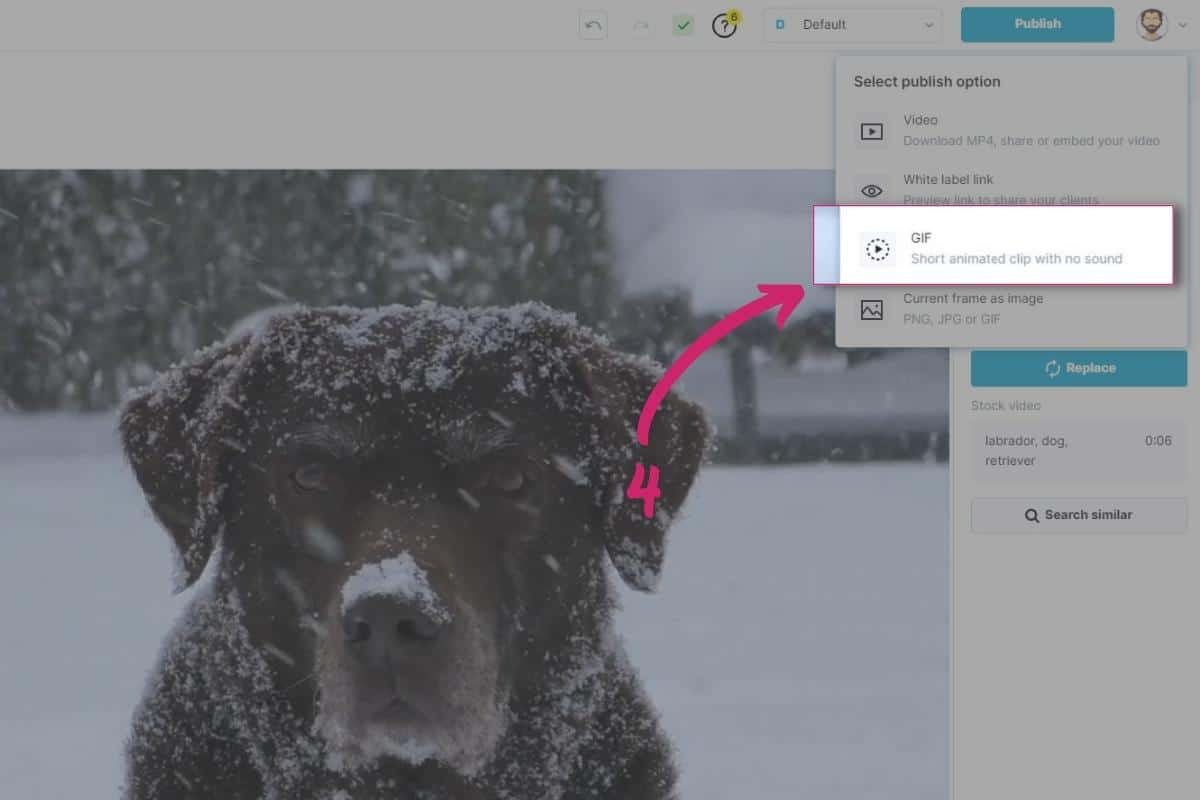 Download your animated GIF after it has finished rendering
And you just created your GIF in less than 2 minutes using Wave.video.
Example WeVideo
There you have it; the five most effective methods for adding text to animated gifs. You need no video editing software skills to convert your GIFs into nice-looking, engaging, and fun animated GIF images, or GIF videos. We hope we could help you add text to your GIF and show you how easy it can be done.
Happy GIF creating! And thanks for reading,
Zaid
Share with your Friends: