7 Best Canva Alternatives (Free Apps)
Canva is an excellent tool for bloggers and businesses alike, especially to create social media graphics. It's easy to use, even for people who aren't tech-savvy and has a ton of different layouts and pictures you can customize to your liking.
However, Canva isn't the only online graphic design tool, and there are times when you can't use it. In this article, we cover the best free Canva alternatives to create your social media images, infographics, or other graphic designs you need.
As much as we like Canva, there are a few reasons why you might not want to use this design tool. First of all, there is a paid version and a free version. If you're creating graphics for your blog or social media, the free version should suffice. However, if you're creating professional graphics for clients or need the Pro version's extra features, then Canva isn't a good fit.
Canva is simple to use, and because of this reason, it comes with limitations for creating visual content. So if you want to try new design tools for your business, blog graphics, or social media posts, check out these fantastic best Canva alternatives below!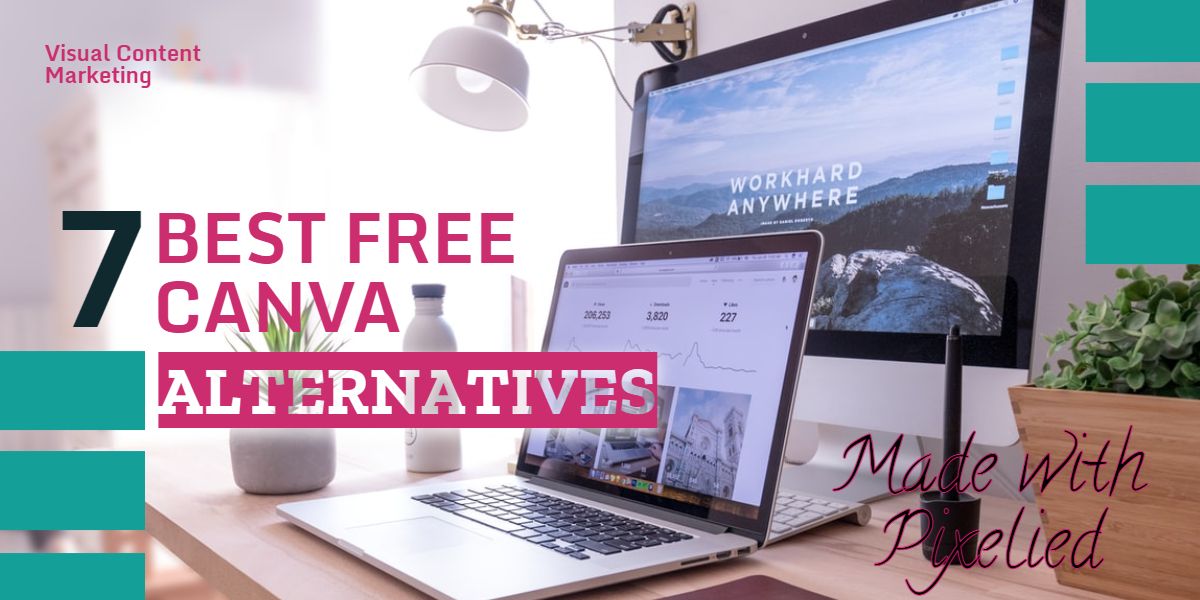 The first Canva competitor is Placeit. Placeit offers a variety of valuable tools for creating visual content for social media and has earned a spot on the list of the best Canva alternatives. For example, their product mockups tool allows you to upload your own image and place it on the product to create a realistic idea nearly identical to the original photo. You can also use Placeit's clothing mockups and logo creator to create professional designs quickly!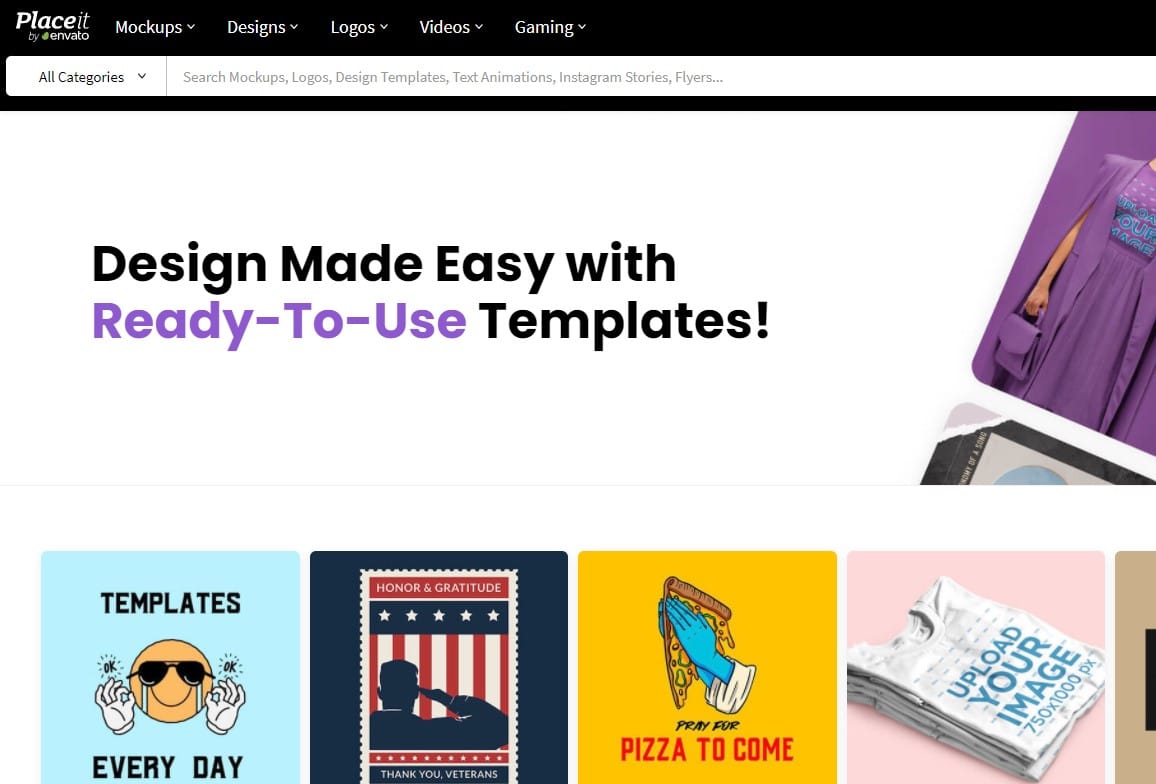 Placeit is a graphic design tool with fairly extensive photo editing capabilities. The editing tool allows you to crop, resize, or overlay text on images created with their image creator. Upload your own photos, logos, and even music to personalize your graphic designs further. You can also change the background of your image to suit your requirements.
Placeit is ideal if you're looking for a Canva alternative to create product mockups, social media images, Youtube thumbnails, Facebook posts, Twitch headers, and more.
Placeit enables you to quickly, professionally, and easily create designs or advertisements videos. Choose from thousands of different templates, making it easier than ever to promote your company. Do you want to make a video but don't have the time or resources? Placeit makes it simple!
What People Love About Placeit
Logo templates from almost any niche

Create professionally designed mockups

A vital tool for creating images or video ads

The paid plan is affordable at $90 a year and offers many functions

Different layouts and sizes for all kinds of social media posts

Powerful editing tools – crop, resize, clip, make overlays, and more

Choose from over 3000 fonts for your projects

Free plan available

Best Canva alternative for short advertisement videos and mockups
The second Canva competitor is Renderforest, another excellent online graphic design tool and probably our number one in this list with the best Canva alternatives. One of the primary concerns for Canva is the ability to create videos, which Renderforest does! With over 40 different animations, you can create professional-looking video advertisements, social media posts, and even 3D explainer videos.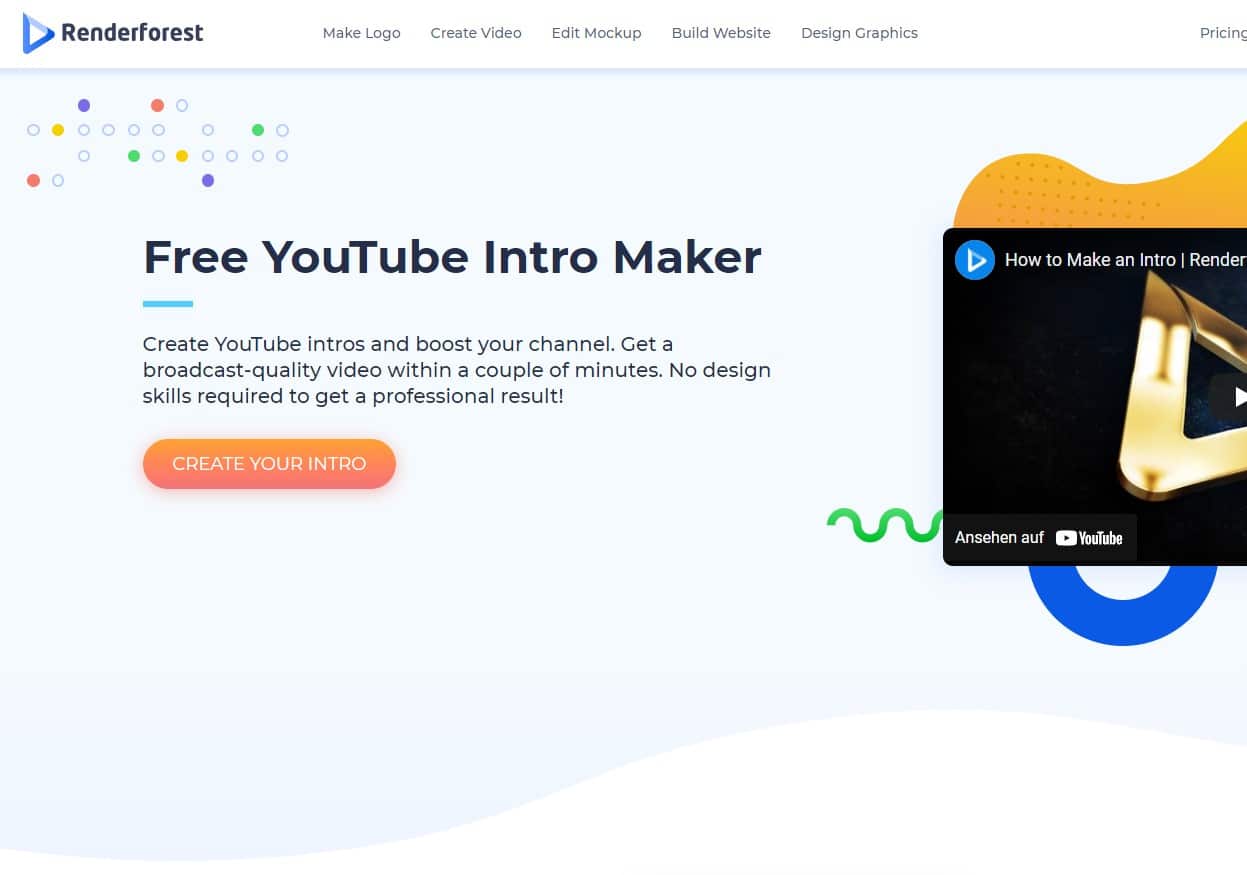 You can easily upload your logo or font to Renderforest. Then, create designs that look amazing in a matter of minutes. Renderforest gives you all the design tools you need as a social media marketer.
Select from hundreds of different 3D Explainer kits to create a video that tells your story or, choose from thousands of professionally designed templates for your social media graphics. In addition, Renderforest can convert photos into GIFs, animations, slideshows, and more!
Create 3D Mockups of your product to catch the attention of customers. Make YouTube intros and outros, Facebook and Instagram stories, music videos, and other visual content. With Renderforest as your graphic design tool, the possibilities appear to be limitless. Moreover, they provide a free plan, so there is no excuse not to try this excellent tool.
What People Love About Renderforest
Create 3D explainer videos with different scenes
Easy-to-use online video editor for all types of videos
Over 40 unique animations to choose from in their library
Slideshows, photo effects, and GIFs can be created from your own images
Custom logo or font can be uploaded
Professional 3D Mockup creator
Create an animated logo to use in your Youtube intros or outros
Build your own website with Renderforest
Create all kinds of visual social media content
Free plan available
Best Canva alternative for animated logos, mockups, 3D explainer videos, Youtube intros & outros, and all kinds of social media graphics
The third Canva competitor is Visme. Visme is a graphic design tool that allows you to create presentations, infographics, graphs, videos, and various social media images. Visme is used by professionals, small and large teams, and social media marketers to communicate their messages, visually requiring no design skills.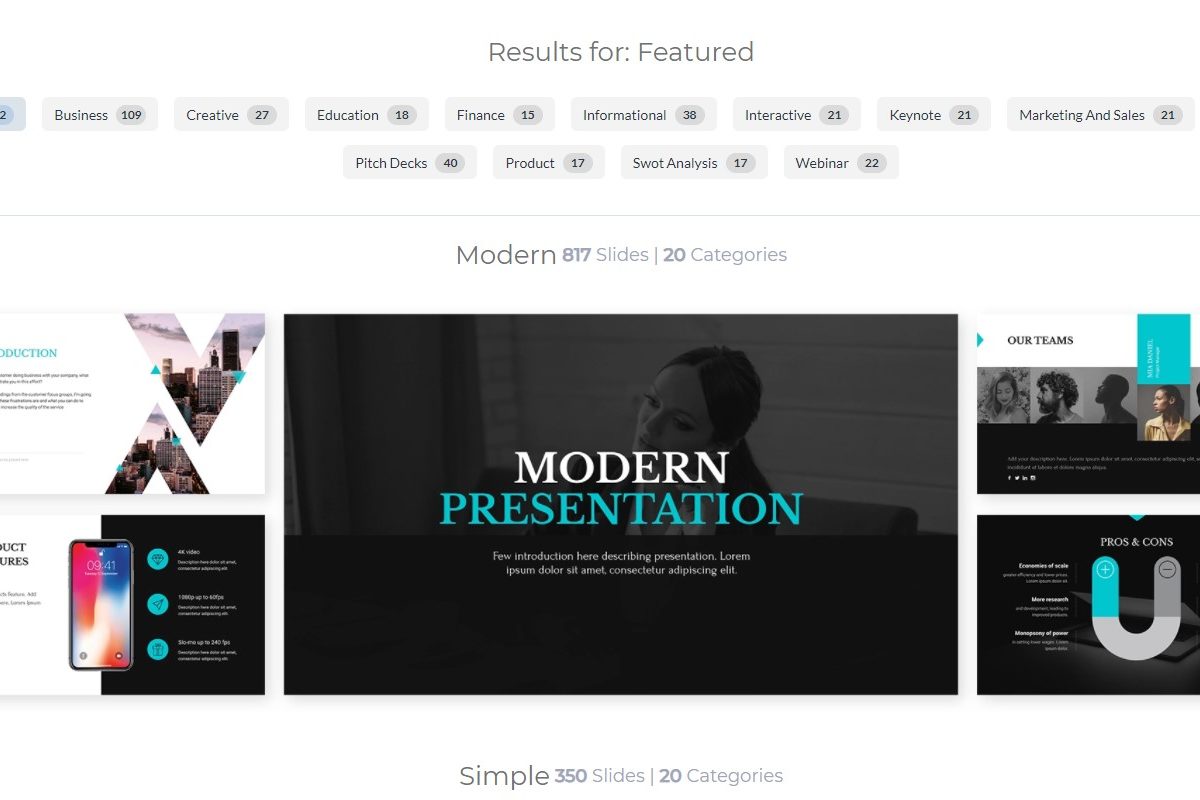 Visme focuses on team collaboration and provides a library of high-quality, royalty-free images for free. Visme can also import your company's logo, brand colors, and fonts for a more personalized design.
Because of its ease of use, sharing capabilities, and powerful presentation creation, Vimse is widely used in the education industry. Students and teachers like it because it allows them to create graphics without any design knowledge quickly. In addition, you can use this tool to create infographics, animated videos, and presentations to easily communicate your ideas.
Visme provides excellent collaboration tools such as comments and suggestion features to assist users in editing and creating projects. Before going live, you can share your designs with clients or team members to receive your feedback.
What People Love About Visme
All-in-one toolbox to create visual content
Create images, infographics, charts, maps, and presentations like a pro
Real-time collaboration with your team
Create video advertisements
A lot of professionally designed templates
Easy-to-use drag and drop editor
Student, teachers, and non-profit discounts for paid plans available
Free plan available
Best Canva alternative for presentations and infographics
The fourth Canva competitor is Adobe Spark. Adobe Spark is an online graphic design tool for creating social media posts, images, and pages. With Adobe Spark's customizable templates, you can choose which parts of the image to edit to suit your needs! You can also use their editing tools to create professional designs by using filters and overlays.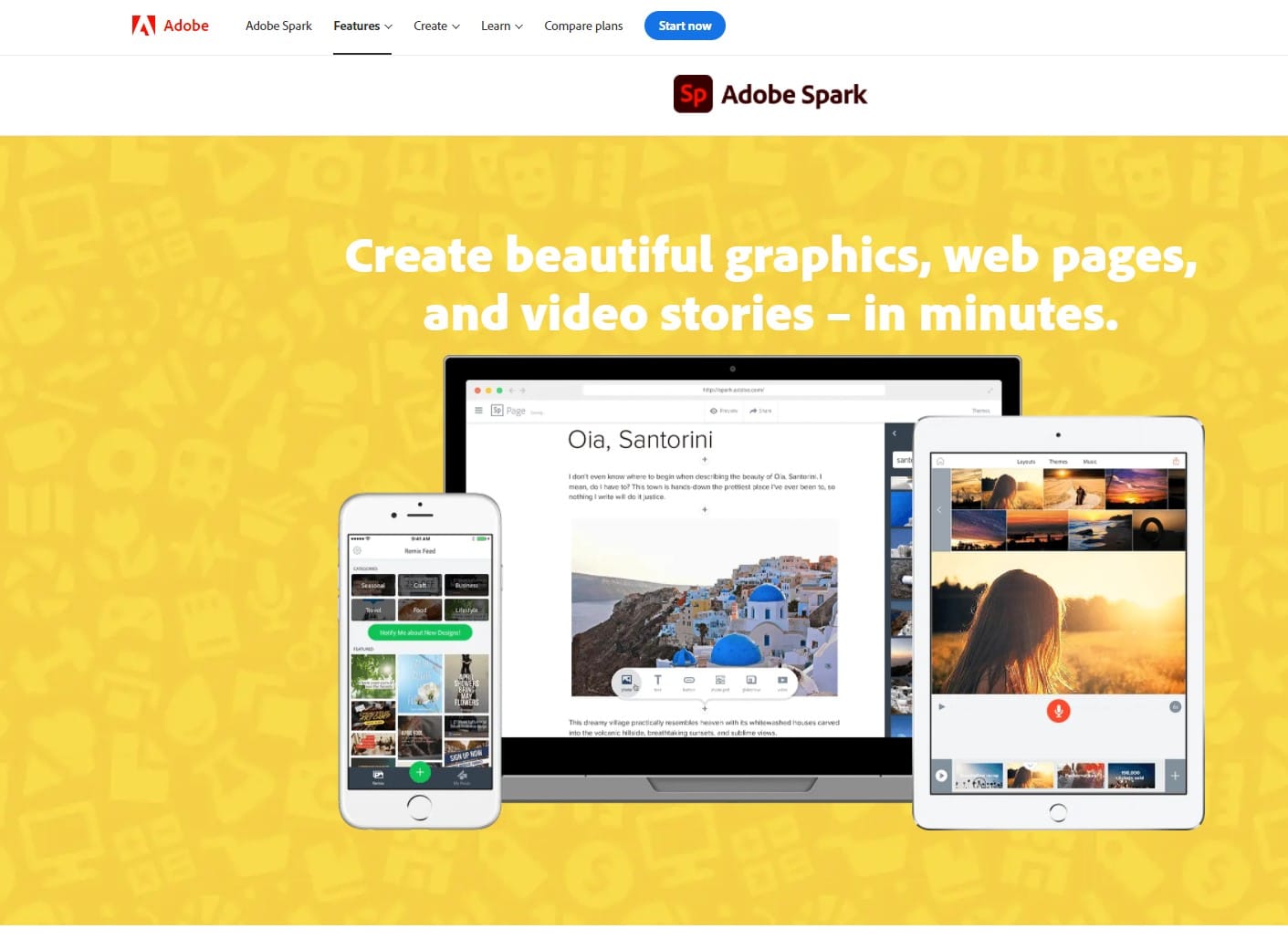 Adobe Spark lets you create social media graphics with large customizable templates, free stock photos, and advanced features. You can also add your logo or brand colors to personalize it and create a branded template for easy access! If you're looking for a Canva alternative, this is a great option.
Add team members to your projects to make it easier to collaborate and receive feedback. To customize your graphic designs, use the built-in Adobe Stock library or upload your own logo, font, and colors. Then include music in your presentation or advertisement.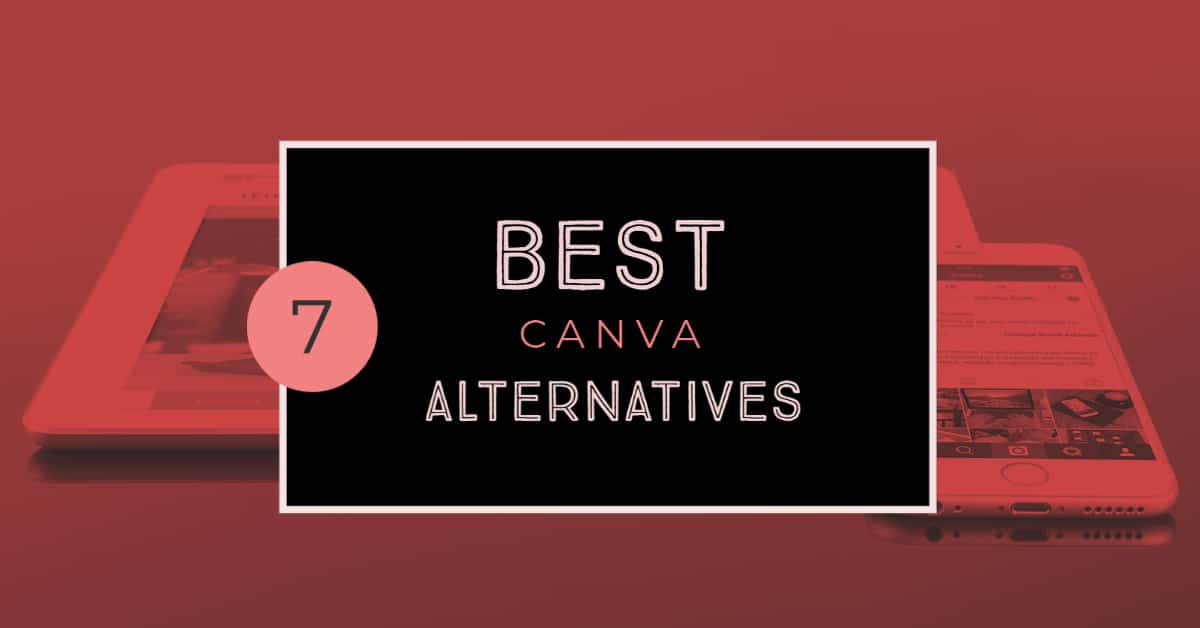 Adobe Spark Example
Because Adobe Spark was created by Adobe, it is simple to make things look professional and high quality. In addition, the app itself is simple to use, and there are numerous resources available online if you need assistance getting started or creating your first visual content!
What People Love About Adobe Spark
Easy-to-use design tool
Create stunning visual content with customizable templates and free stock images
Add music to your projects to make them more engaging for viewers
Logo, custom fonts, and brand colors can be imported for a more personalized look
Choose from thousands of design elements
Video tutorials and guides are available online if you need help creating something
Team members can be added to projects for collaboration
Comes with a free plan
30-day trial available with a paid plan
Best Canva alternative for all kinds of social media images and presentations
The fifth Canva competitor is Pixelied. Pixelied is another free software that is an excellent Canva alternative for beginners looking for an easy-to-use but professional-looking graphic design solution. Pixelied's possibilities are limitless, and it's a great tool to have on hand when you're stuck trying to edit something!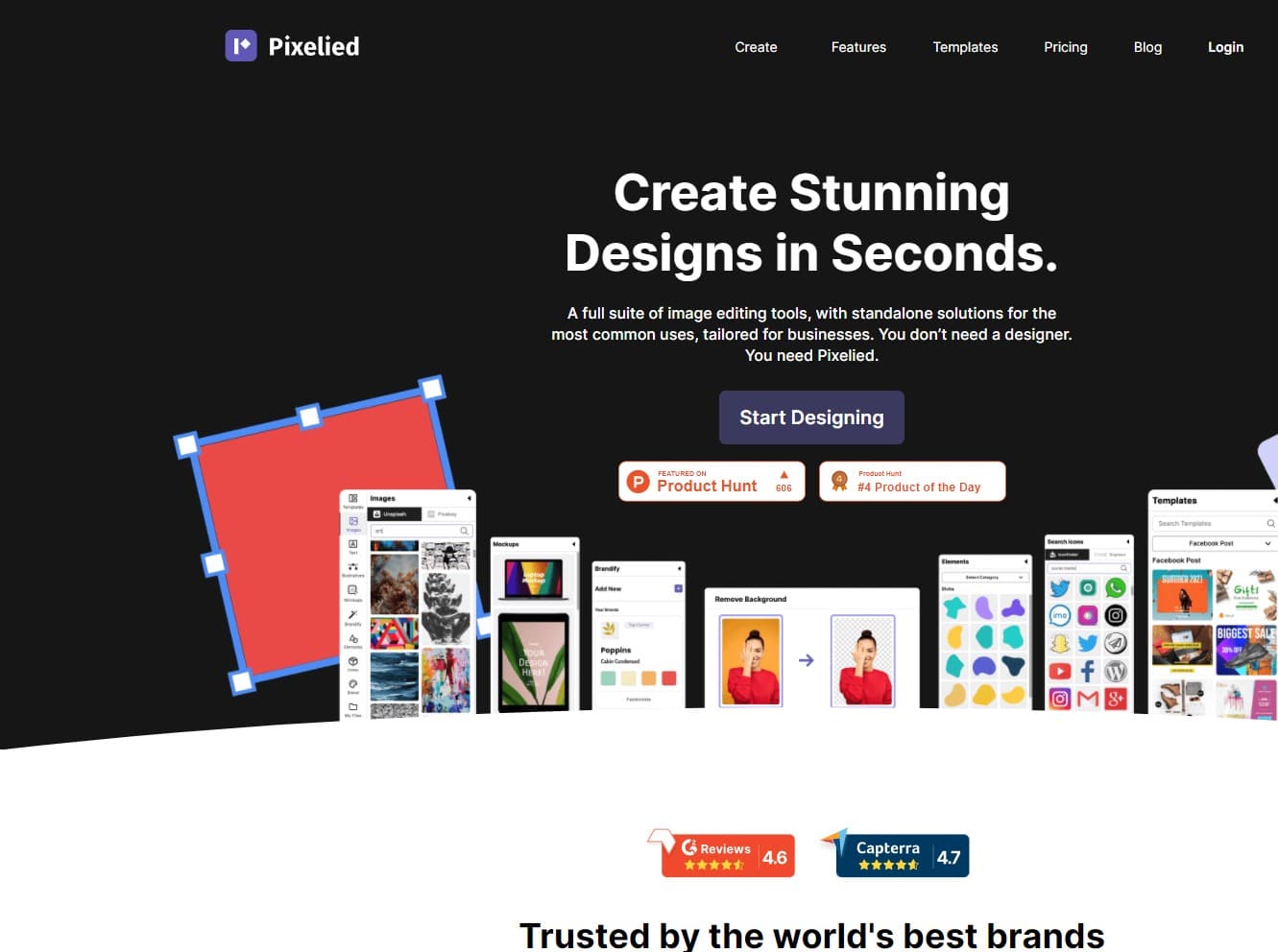 Choose from dozens of different types of templates designed specifically for social media platforms such as Facebook, Instagram, Pinterest, Twitter, and others. You can also create your templates to save for later use.
Pixelied's simplicity is the main reason it makes the list of the best Canva alternatives. It starts with over 10000 templates and over 4m+ stock images, so you don't have to look for free graphics on the internet.
They have a simple drag-and-drop design interface that is easy to use and lets you create designs in minutes. Choose from various icons, use your own branding kit, edit photos, upload your own videos and images, and much more!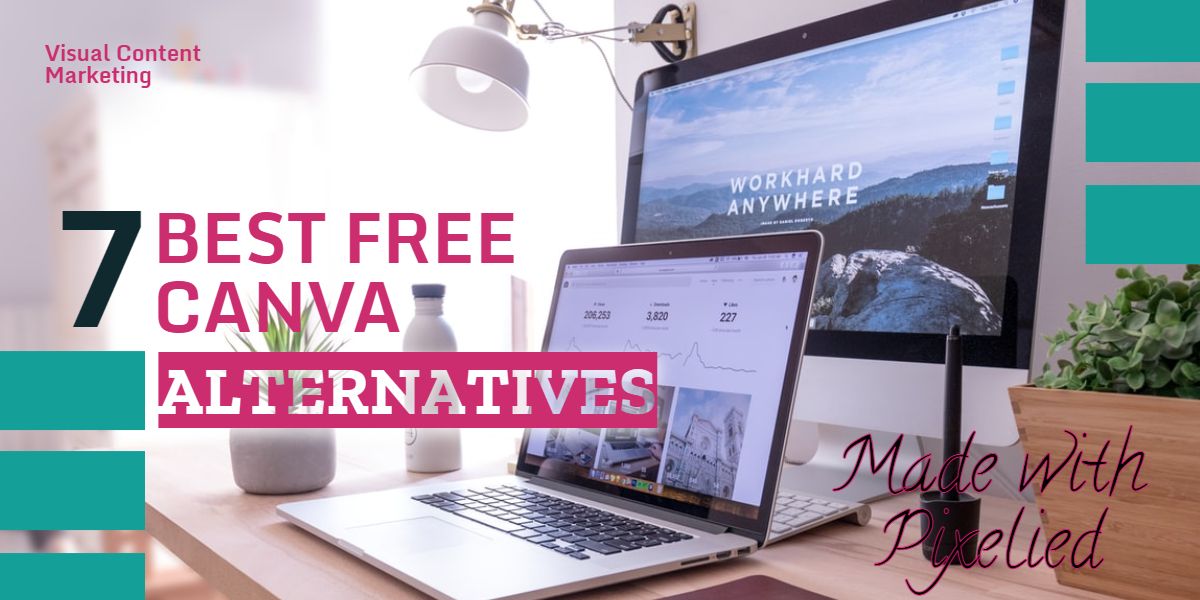 Best Canva Alternatives
Magic Resize is a great feature! For example, create a Facebook social media post, then convert it to a different size with a few clicks and use it as an Instagram Story.
What People Love About Pixelied
Over 4000 free templates can be found in their library
Customizable photos, videos, and imagery
Built-in photo editing tools to crop, resize, adjust color, and more
Personalize your own template to use in the future
Access to over 4 million stock photos and icons
Magic Resize – change the format of your graphic design with one click
Upload your brand, like font, color, logo, and more
Built-in photo editing features
Free plan with few limitations
Lifetime plan available – pay one and use pixelied forever, with all feature updates
A simple-to-use Canva alternative
The sixth Canva competitor is Venngage. Venngage is an excellent Canva alternative suitable for all types of marketers, entrepreneurs, and business owners. Whether you're creating images for your latest blog post, creating a social media graphic, or putting together some Instagram Stories – Venngage has you covered!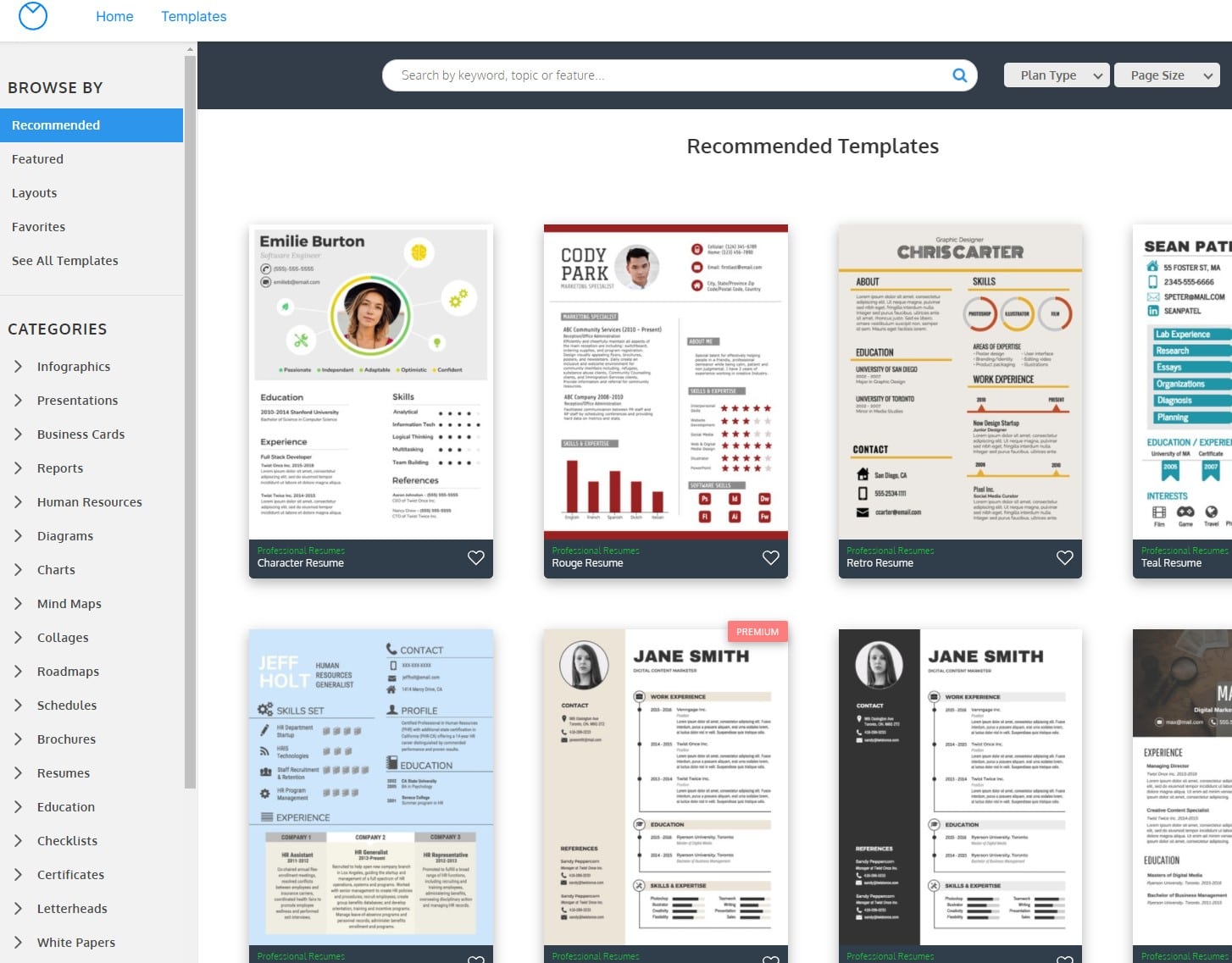 Venngage Example
Use one of Venngage's thousands of free templates to create your visual content quickly. Drag and drop a few images to create a custom layout, then select a background color and upload your logo.
When you're finished designing your graphic, you can save it as a PNG or JPG file or share it directly on social media. Venngage even has its own blog where they share new templates and ideas for how to use them best, so check out their website if you're looking for some inspiration!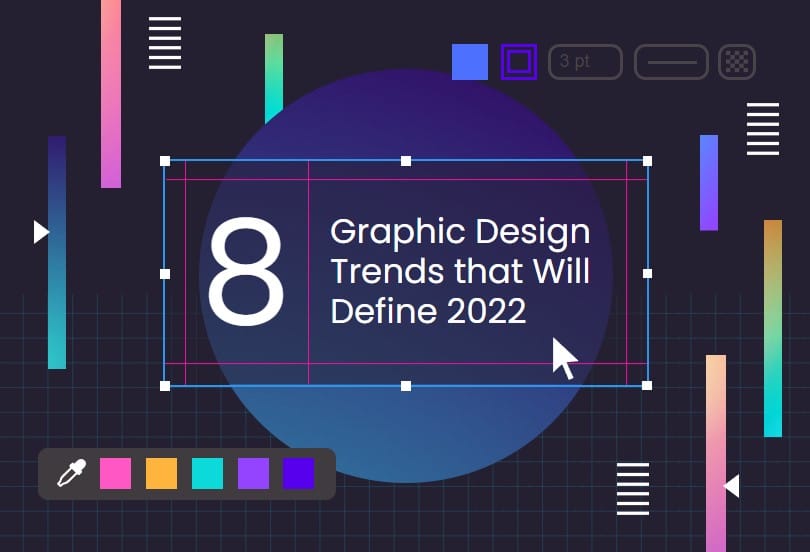 Venngage Example
All of the templates are highly professional in appearance and will help you stand out from the crowd. There's no need to hire a graphic design team or spend hours searching the internet for free graphics. Venngage has already made extra efforts in gathering these awesome templates and compiling them in one place!
What People Love About Venngage
Share directly to social media with one click
Highly professional templates to stand out from the crowd
Create your own infographic from scratch by adding text, colors, and more
Use it for blog posts, social media content, presentations and more
Thousands of free and customizable templates
Easy drag-and-drop tool with photo editing features
Content marketing tips and infographic ideas on Venngage's website
Free plan available
Best Canva alternative that focuses on infographics and fact-based designs
The seventh Canva competitor is Pixteller. Pixteller is a cloud-based image editor and social media marketing software. It makes photo editing quick and straightforward with minimal effort. All you have to do is upload an picture from your hard drive or webcam or choose photos from the vast stock library.
Then choose a shape or filter, adjust the opacity, and you're done. There are 100,000 templates available in various niches, and over 5000 animations for your ads or other visual content.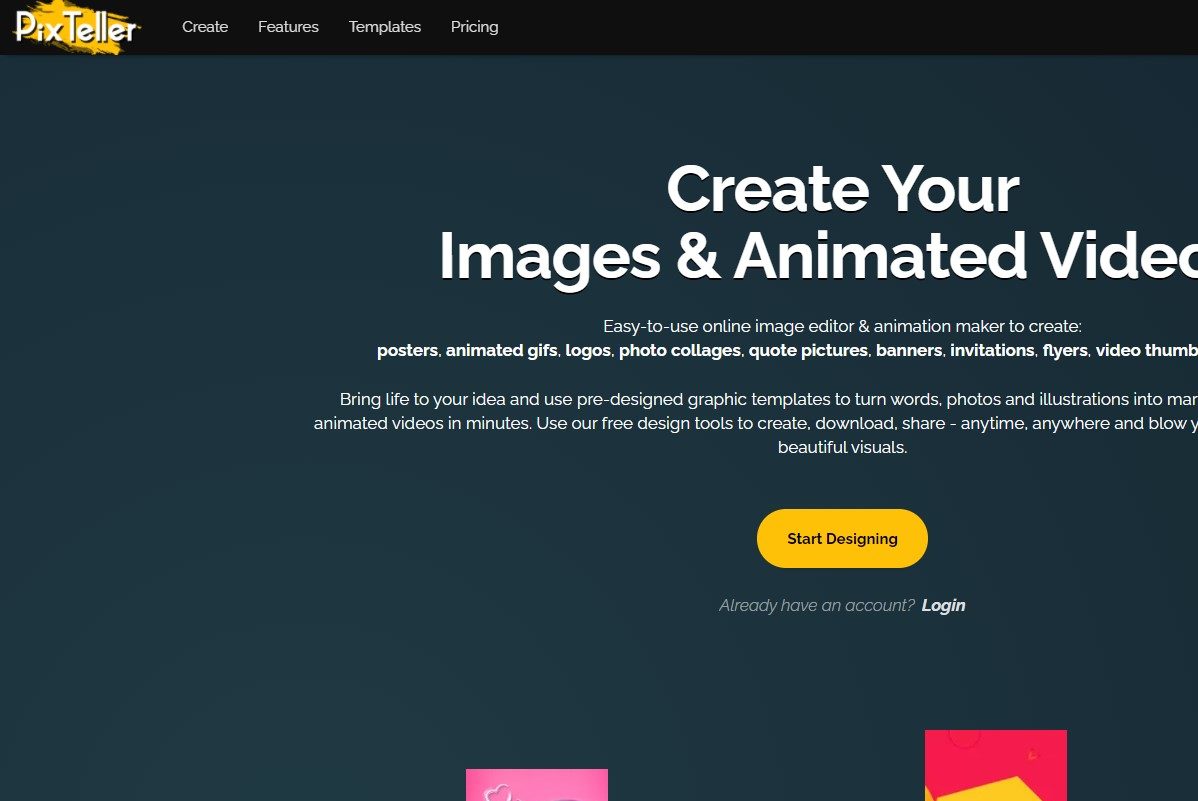 Pixteller enables you to create stunning images with no design skills required effortlessly. Choose from banners, social media posts, or animated ads to quickly create your visual graphic!
Pixteller has a powerful photo editor. You can crop, clip, resize, rotate, add text, shapes, and overlay images with a few simple clicks. For any occasion, you can add dozens of filters with this handy design tool.
Pixteller Example
What People Love About Pixteller
Create amazing images in minutes – no design skills needed
Over 100'000 templates for any niche available
5000 animations for ads, social media posts, and so much more!
Drag & Drop image editor with a few simple clicks
Powerful photo editor lets you crop, clip, resize and rotate images
Add text, shapes, and overlay images with a few simple clicks
Upload custom fonts
Free plan available
Best Canva alternative for more photo editing features
The seven best free Canva alternatives are listed above. If you're looking for a simple-to-use photo editor or graphic design software, take your pick! No matter what type of content marketing strategy you're working on – blog posts, social media graphics, presentations…the options are endless! The templates available in these online tools will help you stand out from the crowd and drive more sales with less effort.
We hope you enjoyed the 7 best free Canva alternatives! Let us know if your favorite Canva alternative wasn't mentioned. Here is a list of another 10 Canva competitors from the review platform G2: https://www.g2.com/products/canva-canva-for-enterprise/competitors/alternatives
Good luck with your content marketing strategy and creating social media graphics! Best,
Kylie
Share with your Friends: