27 Best Geometric Fonts For Your Next Project
Geometric fonts are heavily structured and almost perfectly symmetrical. They follow rigid geometric principles and are often used in high-end logos, graphics, and arts. Among all other font varieties, geometric fonts stand out from the rest. They are distinctive for their sharp angles and straight lines.
Similar to geometric patterns, geometric typefaces are based on shapes and mathematical principles. However, geometric fonts are unique because they have been constructed using specific geometrical concepts and rules.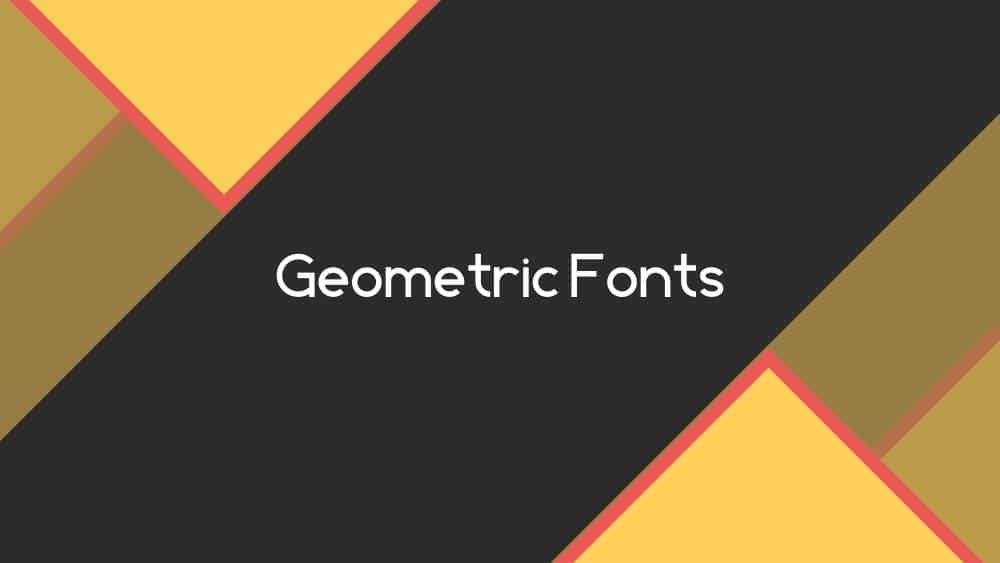 The words look like they have been cut out of paper rather than written with a pen or pencil. We've compiled our list of the best geometric fonts to help you find the right one for your designs. Whether you use these fonts in Procreate, or any other project you are working on, you will find something here.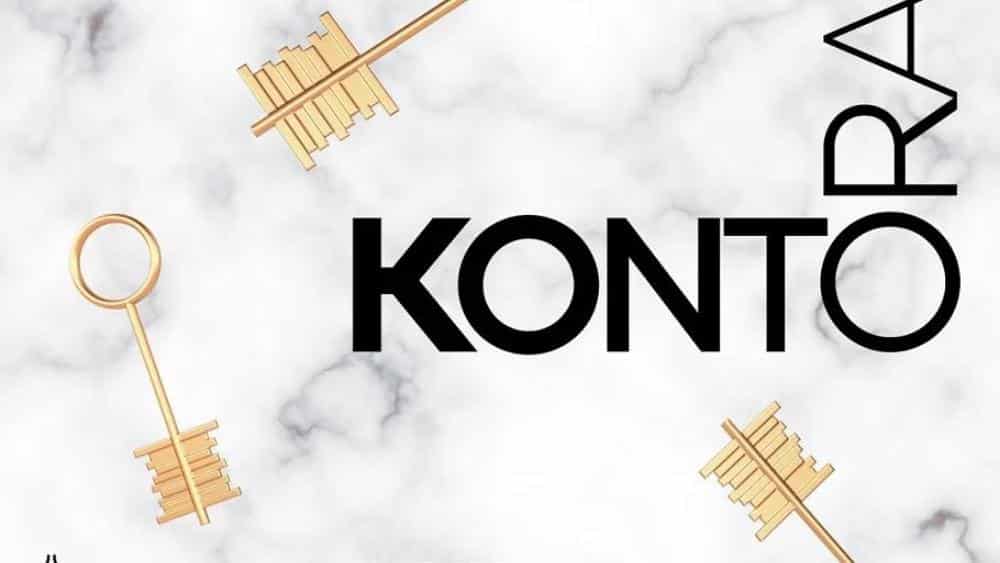 Kontora is a sans serif typeface with a geometric feel and humanist traits. Its strokes are flat and not very thick. The overall feeling is one of elegance and sophistication. Kontora works well in branding, publishing, and editorial design.
Kontora belongs to the geometric fonts family and has just the right amount of contrast between thick and thin strokes. The result is a typeface that can be used in editorial and branding projects.
Architect is another one of the best geometric fonts. It features a stylish curved baseline and comes with alternates, ligatures, and discretionary ligatures to give your designs a unique look. This font has tons of potential and will look great in any project, from websites and blog posts to prints and t-shirts.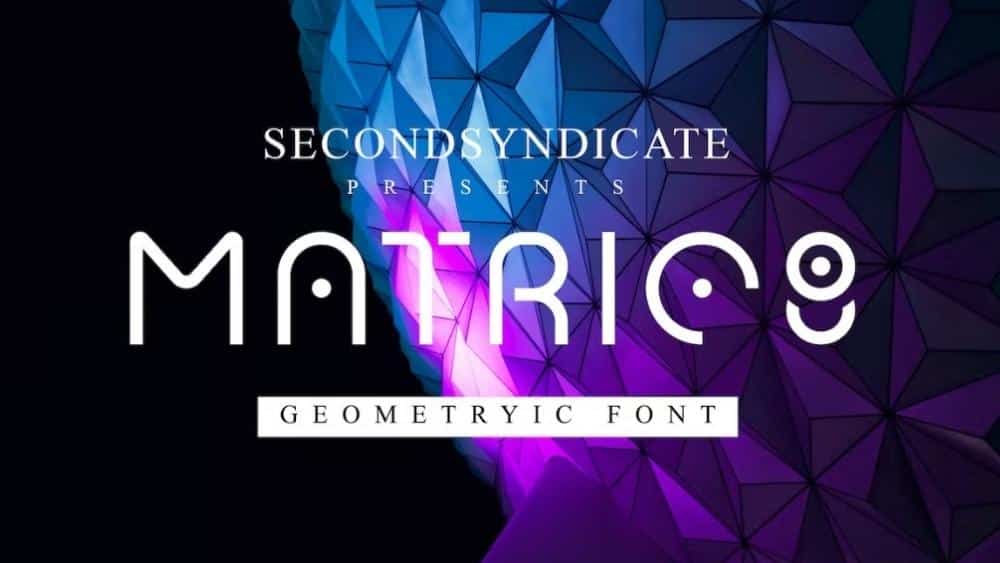 Matric8 is a unique, creative, and geometric font. You can use it for your company's blog, social media profile, website, or any other creative project. It comes with various font styles, characters, and glyphs. You can mix and match it to create unique and eye-catching designs. MATRIC8 is a modern geometric sans serif typeface with a geometric twist.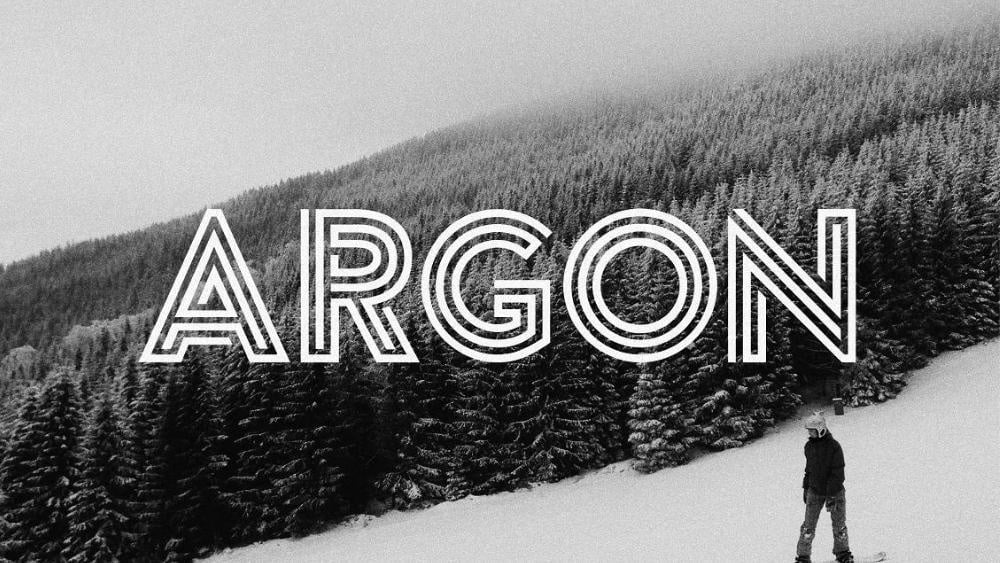 Argon includes a complete set of capitals, numbers, and punctuation marks to enhance title impact. Whether you're making gig posters, sports events logos, or lost cat posters, Argon is here to provide for you. It provides geometric shapes like triangles, circles, and squares.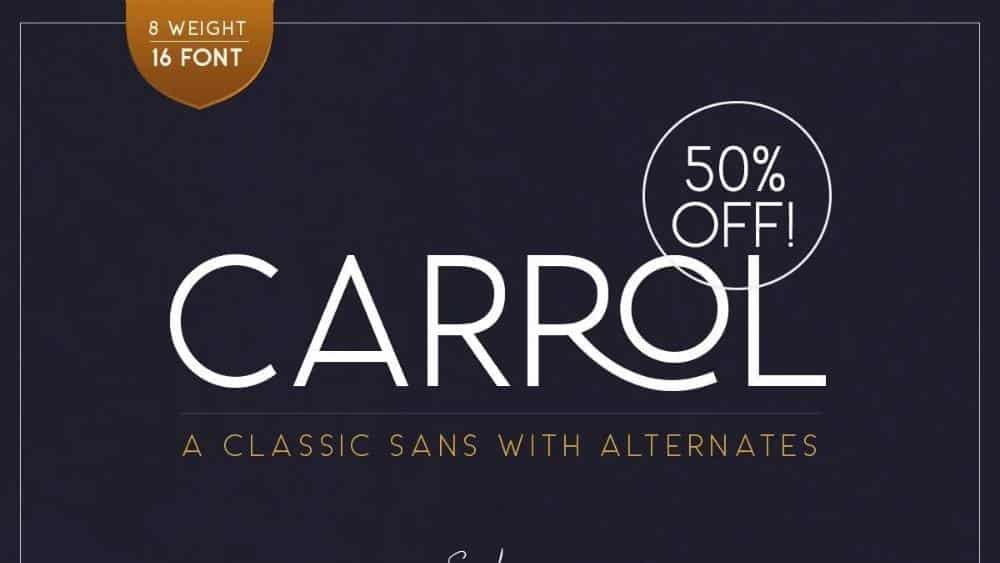 This sans serif font is perfect for any type of project! Every letter has up to three alternates, making it a terrific option for logos, quotes, and pairing with other script fonts. You may use this font for a title, slogan, or ad. In addition to English, it is available in several different languages.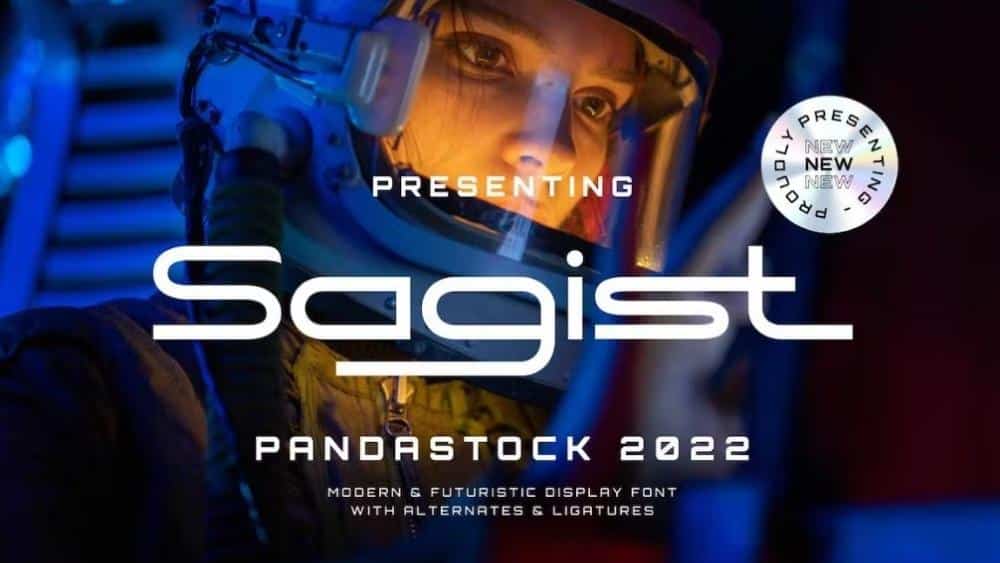 Sagist is a contemporary sans serif font with geometric elegance, graceful curves, and pretty ligatures that is legible, making your work seem genuine and attractive. This font may be used for various applications, including invitations, logos, branding, magazines, photography, cards, products, mug labels, quotes, posters, and signatures.
This geometric font is suitable for virtually any business venture, including personal ones.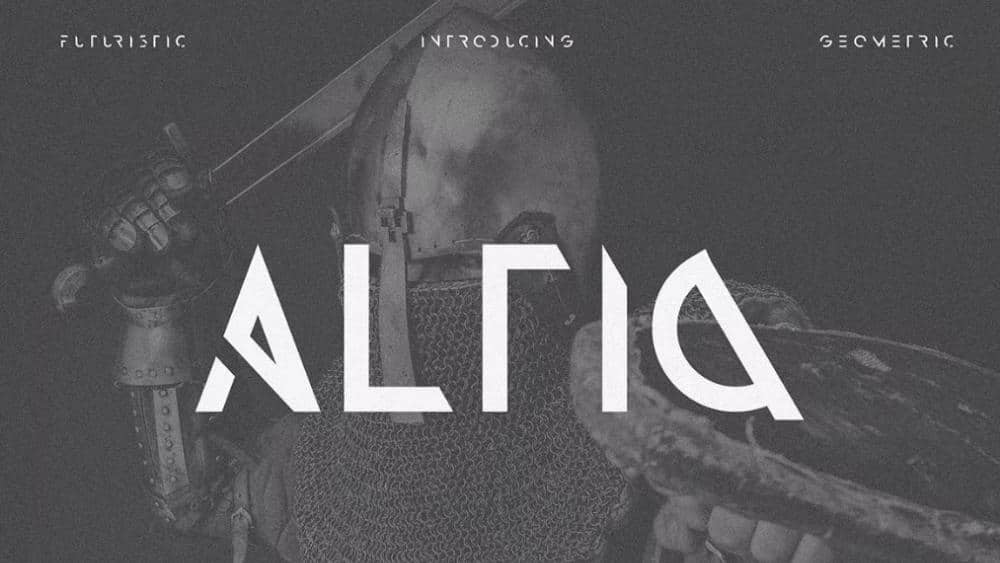 The modern geometric font Altiq is an excellent choice, whether for a new product or service, business cards, or a new website. Altiq is easy to read and looks good on every reading device.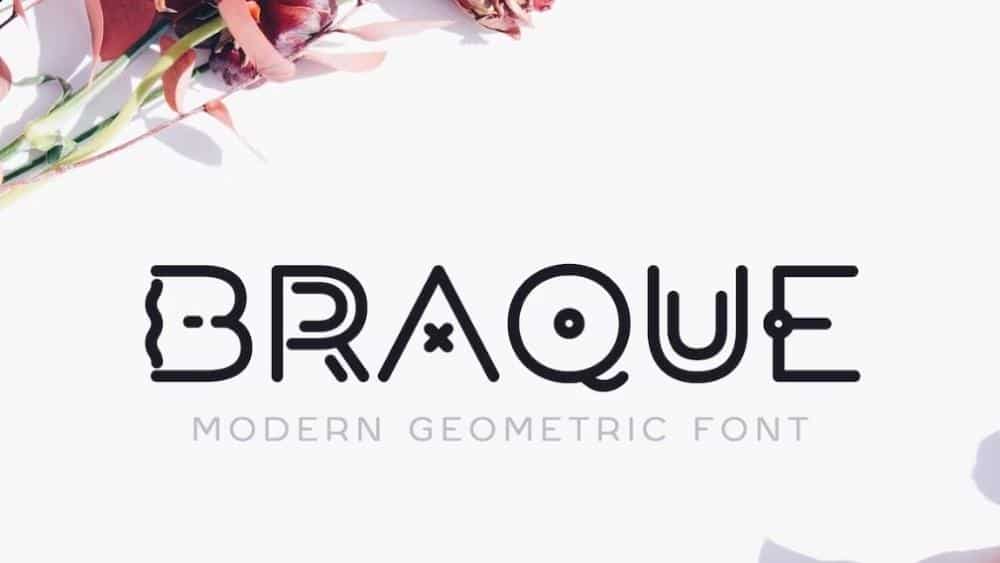 Braque is a new typeface for headlines, titles, logos, posters, flyers, etc. The geometric font comes with a basic set of Latin characters in uppercase and lowercase, as well as unique glyphs. Its modern vibes are perfect for any situation where you need a fresh look and feel, making it one of the best geometric fonts available.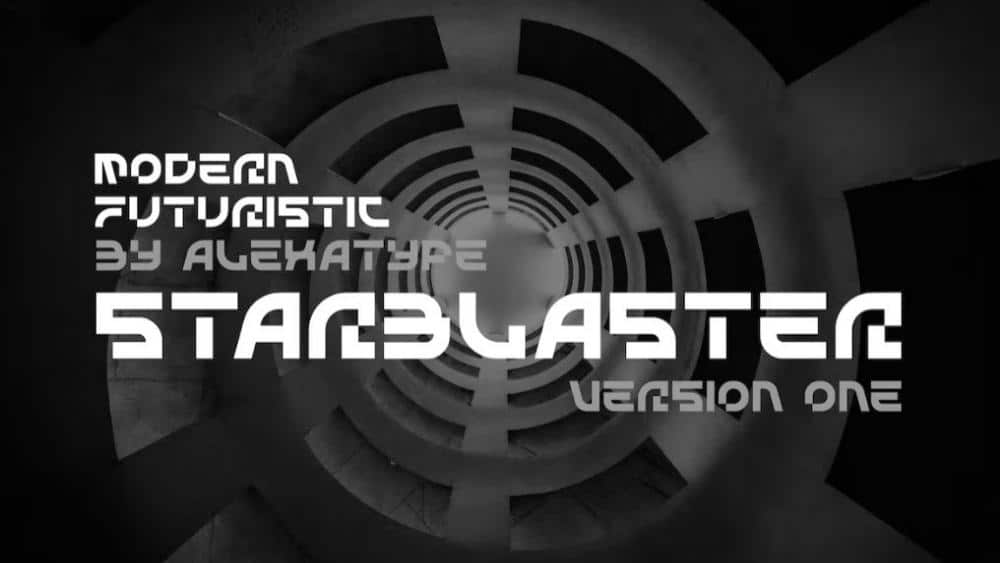 Starblaster is the perfect shape for futuristic theme articles, space-related news, and high-end digital projects. Not only does it come with a unique shape, but it also has a modern feel. With its sleek design, you can be sure it will fit your project beautifully, giving you perfect circles and characters.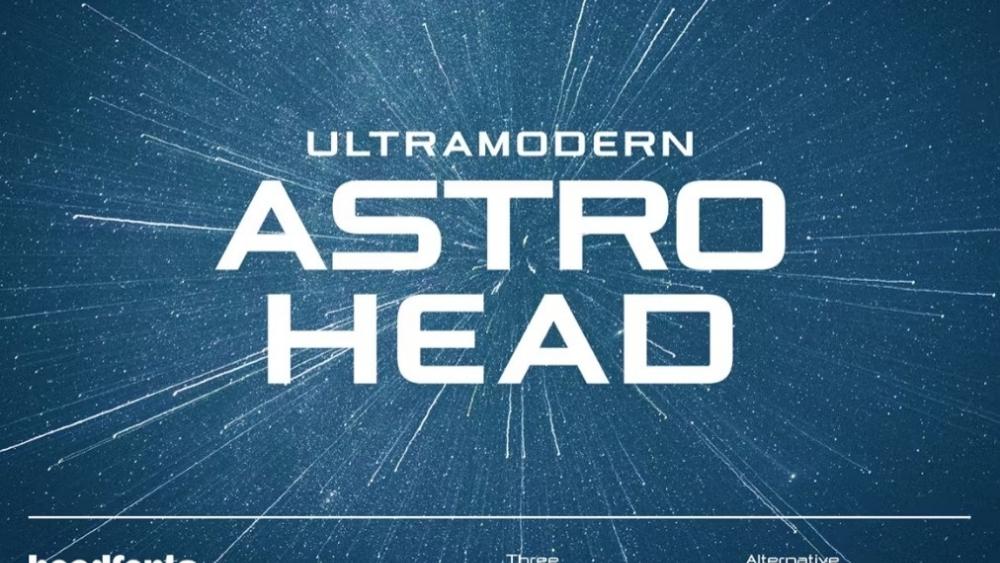 With Astrohead, you can create a futuristic sci-fi look in your design with this geometric sans serif typeface. Astrohead is inspired by early desktop systems and video games, giving it that distinct old sci-fi movie titles look. The minimal design has wide letterforms, a high X-height, and a short "e" finial, providing an overall futuristic appearance. It also mixes round and sharp corners to enhance the overall futuristic appearance.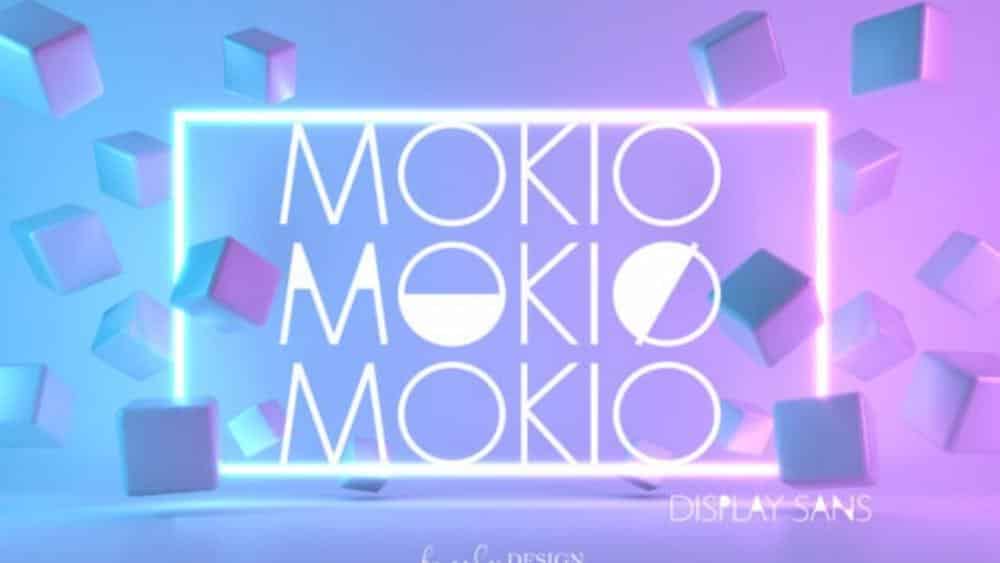 Mokio is a geometric and clean sans serif font that will be an incredible asset to your fonts' library. It has the potential to elevate any design, regardless of the topic. For example, this typeface would be perfect for poster designs, book covers, headlines, or logos.
It's versatile enough to work in many different contexts, making it one of the best geometric fonts. The typeface comes in six styles: Regular, Italic, Bold, Bold Italic, Black Italic, and Black.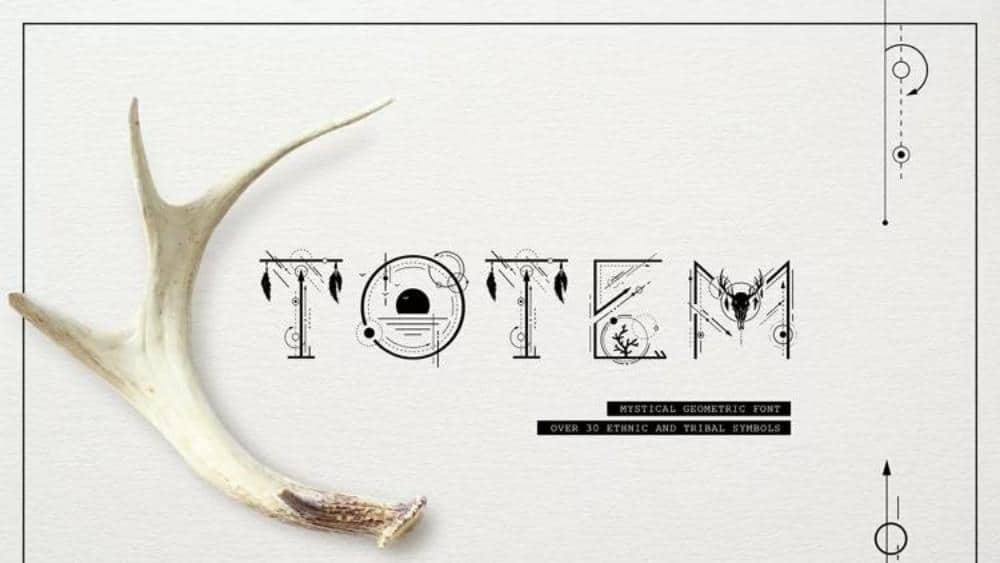 Totem is a new typeface designed for those who want to create invitations, prints for outfits, or even logos. With its unique symbols and geometric elements, Totem will help you create boho designs.
Totem stands out from the rest of the fonts, making it great as geometric fonts. It's a thin line font with uppercase letters decorated with geometric and mystical elements that will make your designs stand out.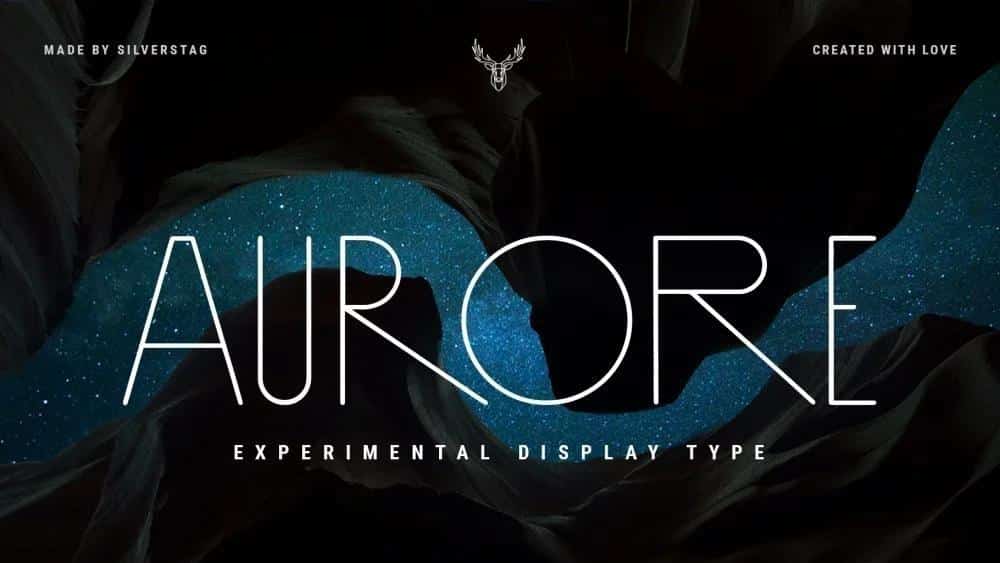 Dawn is a new display typeface with a geometric, stylish, modern design. Inspired by art deco, this font is full of alternate letters – 3 different alternate letters for the whole alphabet, counting in total 104 capital letters.
It also includes full language support, punctuation, numerals, and detailed instructions on how to use alternate letters in most apps on your computer. Geometric fonts like Aurore are designed to be used in graphic design and advertising campaigns where style matters.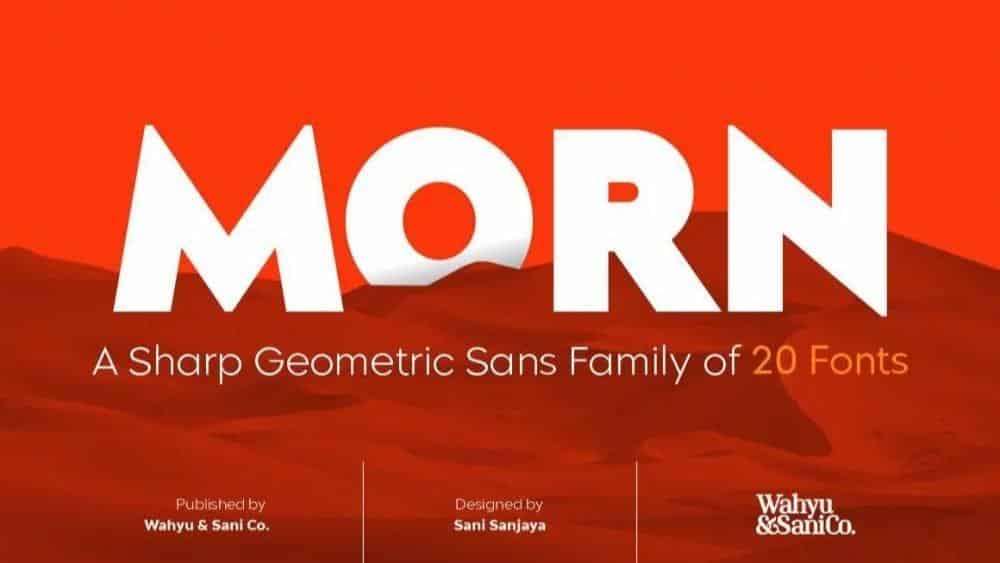 Morn is a new typeface that is very sharp, geometric, and modern. Every character in this font is made up of a rectangle (square), a perfect circle, and a triangle, making it the best geometric font ever.
It was created to be easy to read on any device and for it to be perfect for use in headlines. The project started by designing each letter from scratch and then working on different combinations of letters to see how they looked together.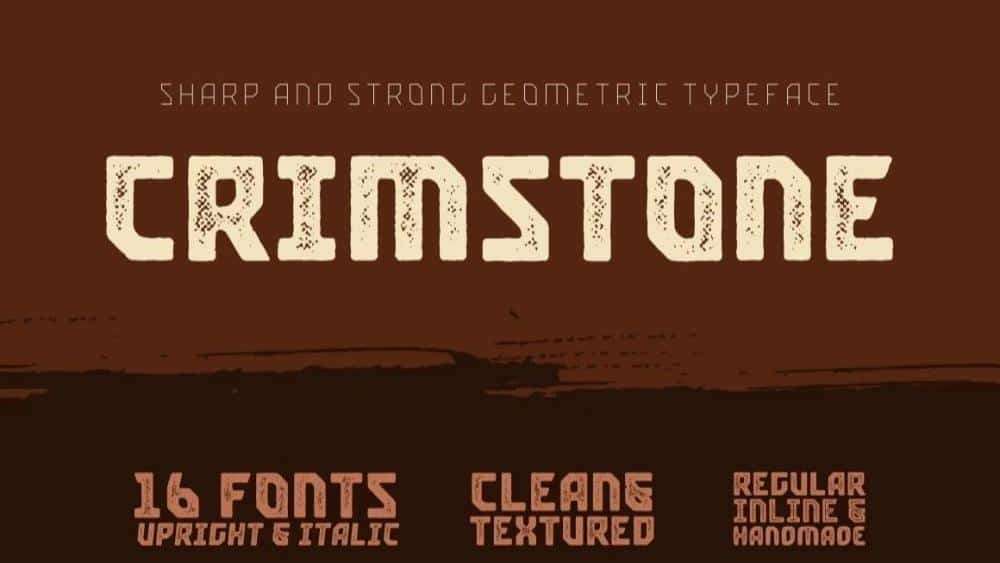 Crimstone is a bold and robust geometric typeface developed over time to include rounded, inline, and handmade styles. The rectangular shape with rigid and sharp edges makes the font look powerful and impactful. It's a perfect choice for headlines, posters, or any design where you want to emphasize power. The geometric font Crimstone can be used in many creative projects – from the web to print designs.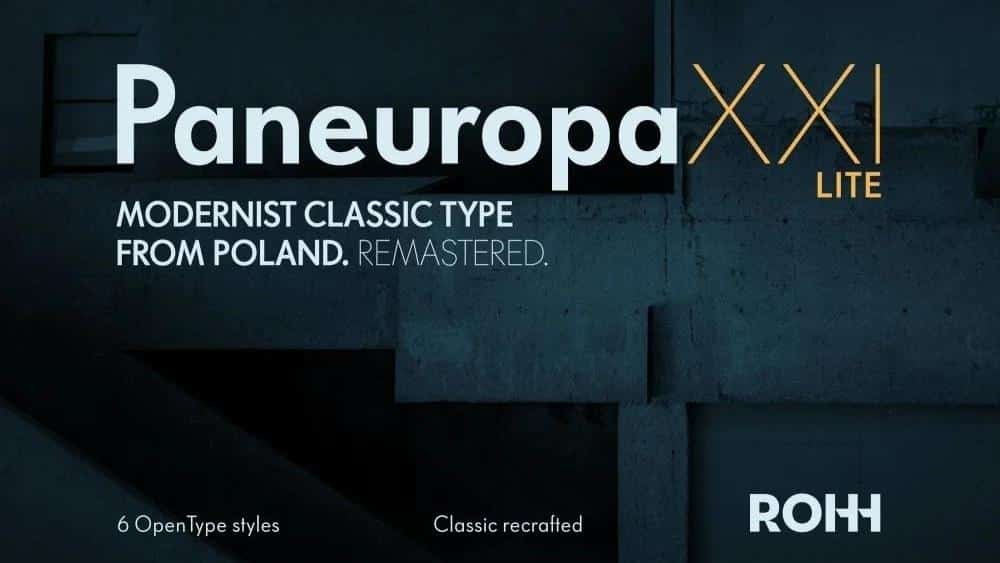 The new font, Paneuropa XXI Lite, is a remastered and expanded version of the original Paneuropa typeface, which was well-known in Poland in the 20th century. This geometric font underwent an extensive restoration to bring it back to its original design and functions, with added 21st-century features.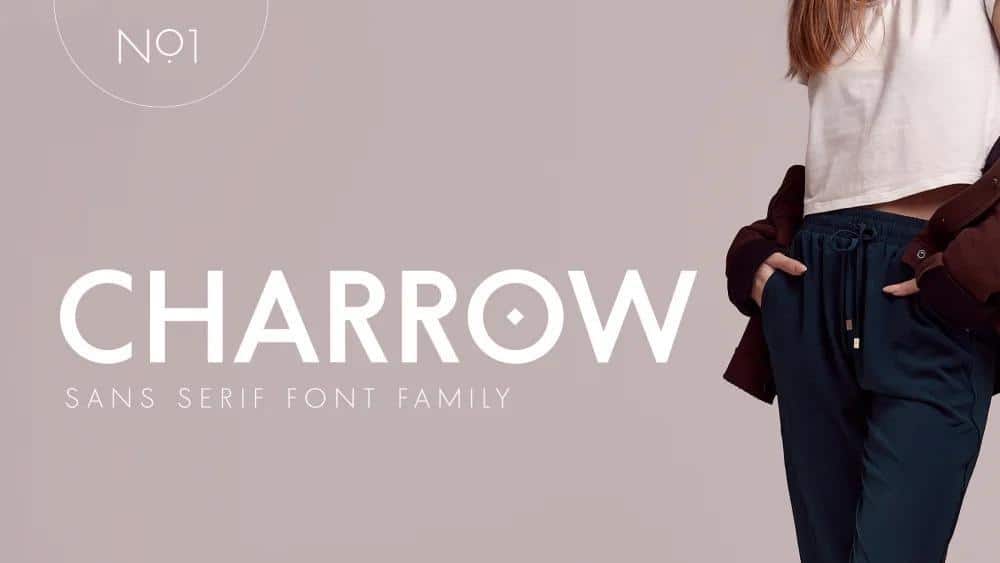 Charrow is a new family of geometric fonts with nine weights and styles. The goal of the typeface was to have a versatile, elegant, minimalistic, and sophisticated sans serif font that can be used on multiple projects. A typeface that could shift from an elegant look to a really standout and "yelling" one. The lighter weight is sleek, while it becomes hard and confident as it gets bolder.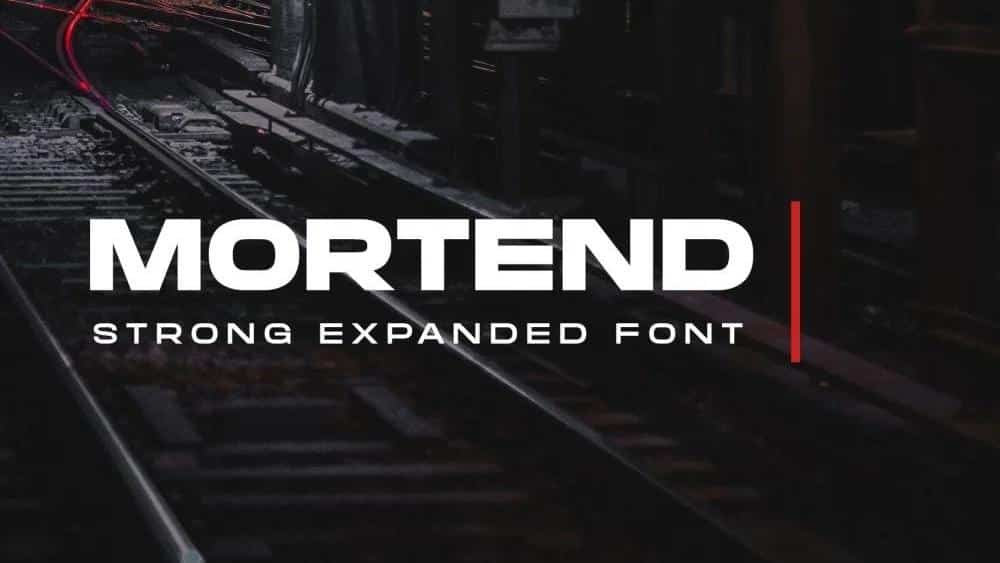 The creative team behind the new exploration, Mortend, is excited to introduce the strong and elegant geometric font family. The typeface was designed with geometric shapes and bold curves, giving it an edgy feel.
Inspired by the brutalism poster and minimalism design, which has been trending lately, this geometric font family will allow you to express your creativity in many ways. With its strong yet elegant look, this typeface can be used for many purposes, such as branding projects or headlines.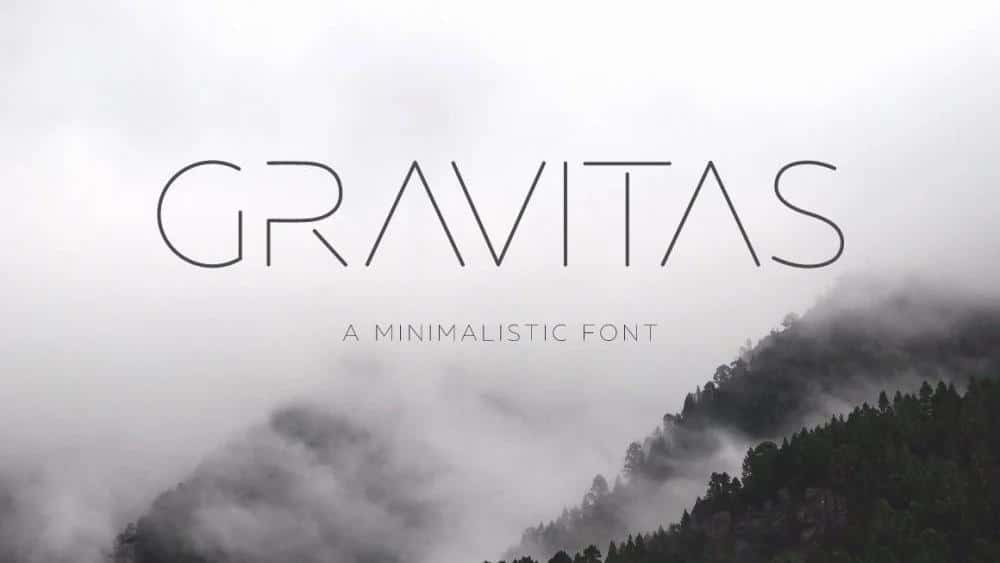 Gravitas is a modern and futuristic sans serif font. The combination of futuristic and geometric shapes and elements renders a modern design. With its clean lines, this geometric font is perfect for any project that needs to look fresh, new, and exciting! Gravitas is your answer for one of the best geometric fonts available if you're looking for the next big thing in fonts.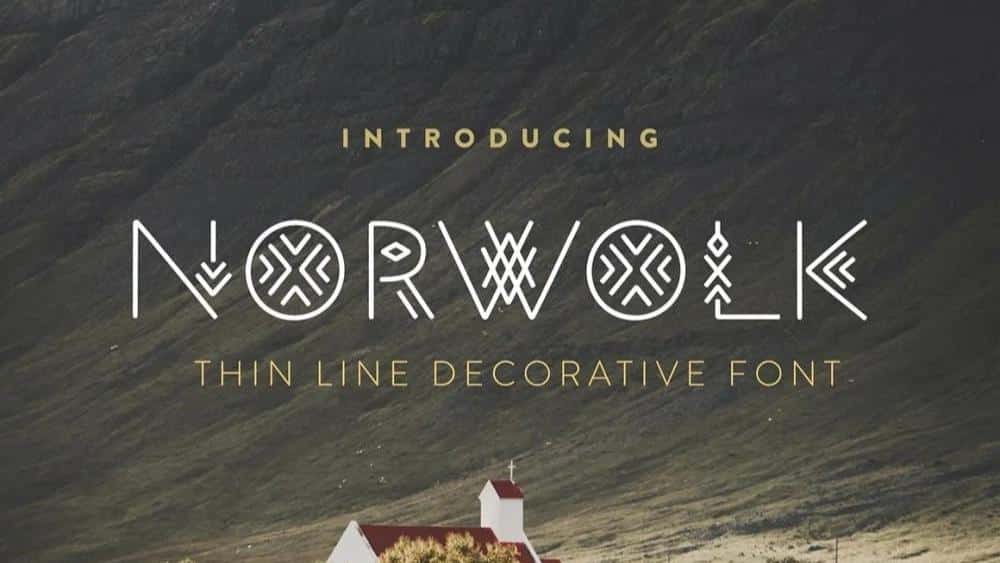 The typeface is an uppercase decorative typeface that is inspired by folk styles. The decorative and symbol versions of Norwolk include geometric details. Using Norwolk without any design application is simple. It is also suitable for sports and tourist design, and city identity. In addition, Norwolk may be used to create logos and monograms and print clothes and craft products.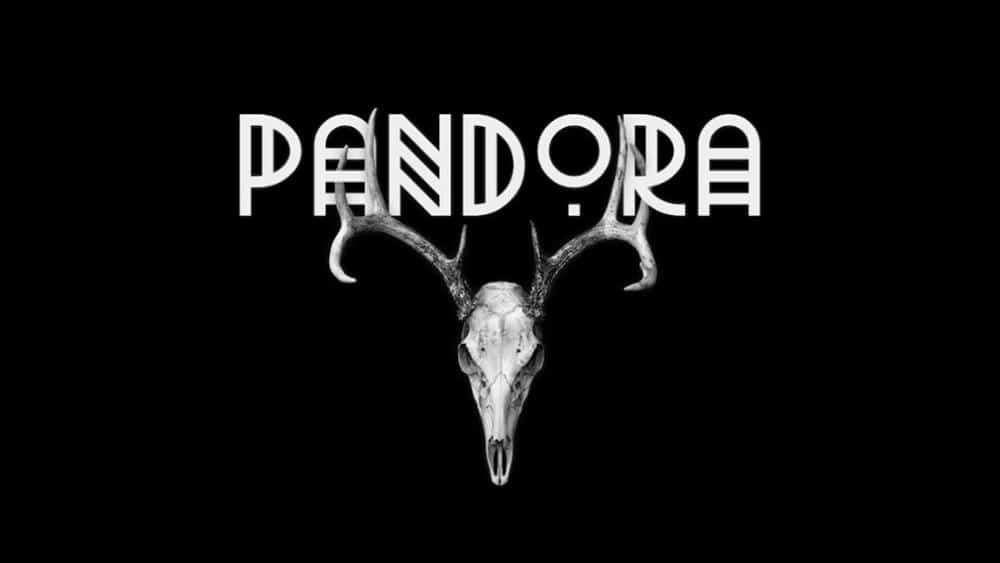 Pandora is a geometric font consisting of three different typefaces, Ep.1, Ep.2, and Ep.3. Ep.1 is the simple version of the font with only Uppercase letters and numerals. At the same time, Ep.2 has more geometric elements and is more abstract than Ep.1.
Finally, Ep.3 is just out of this world but still includes all the essential characters to use in your designs on top of other special symbols and glyphs that are not included in any different typefaces and fonts like it!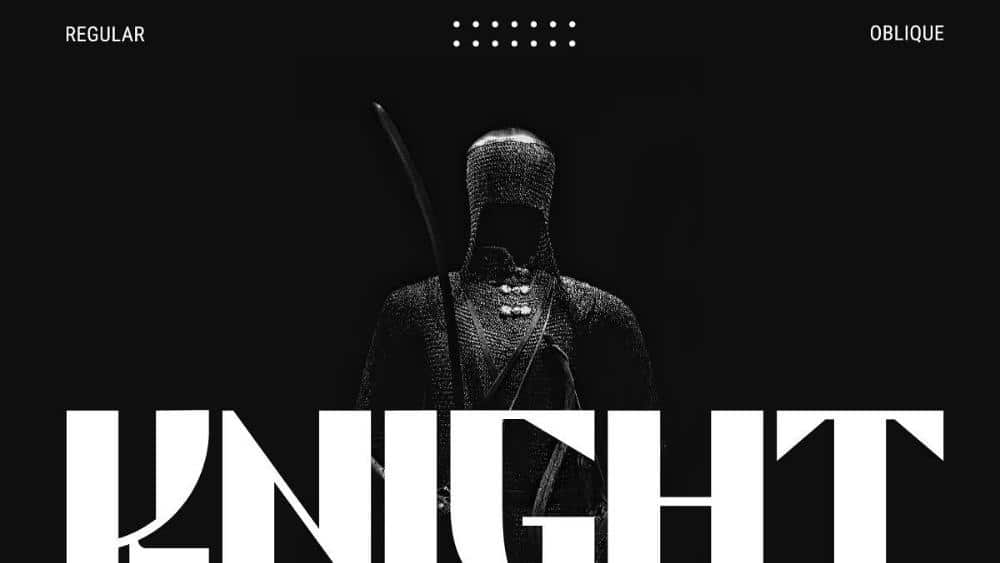 Knight Display is a new geometric font typeface created by designer Alberto Ferreira. It was designed to be inspired by the knight with its strong, wise, and fastest horseman-like qualities. The font has two versions – Regular and Oblique- and several alternative characters and ligatures for those who want a unique touch when using this font.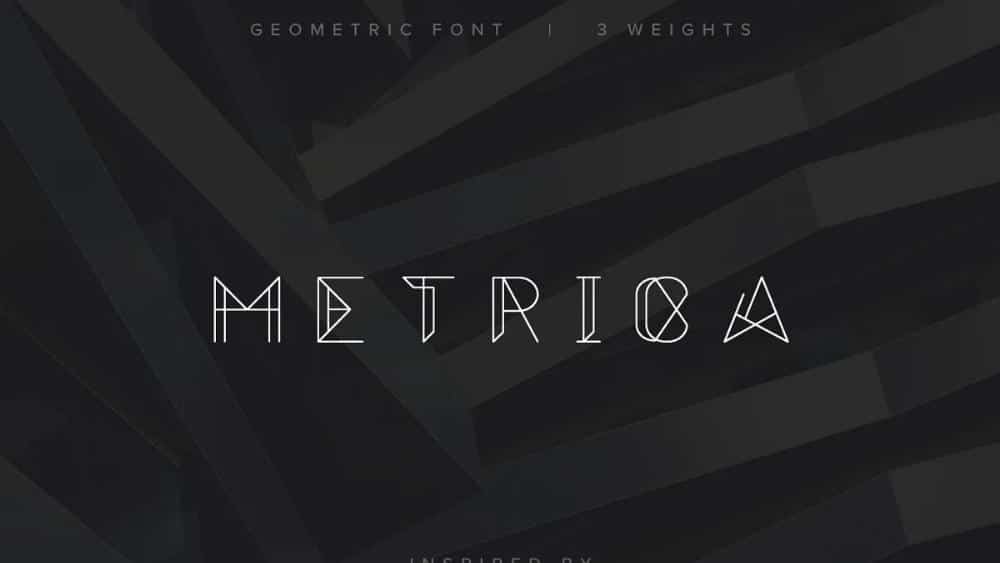 Metrica font is a new typeface with three weights (light, regular and bold) in both upper and lowercase. This architectural-inspired font is perfect for digital, editorial, and video projects.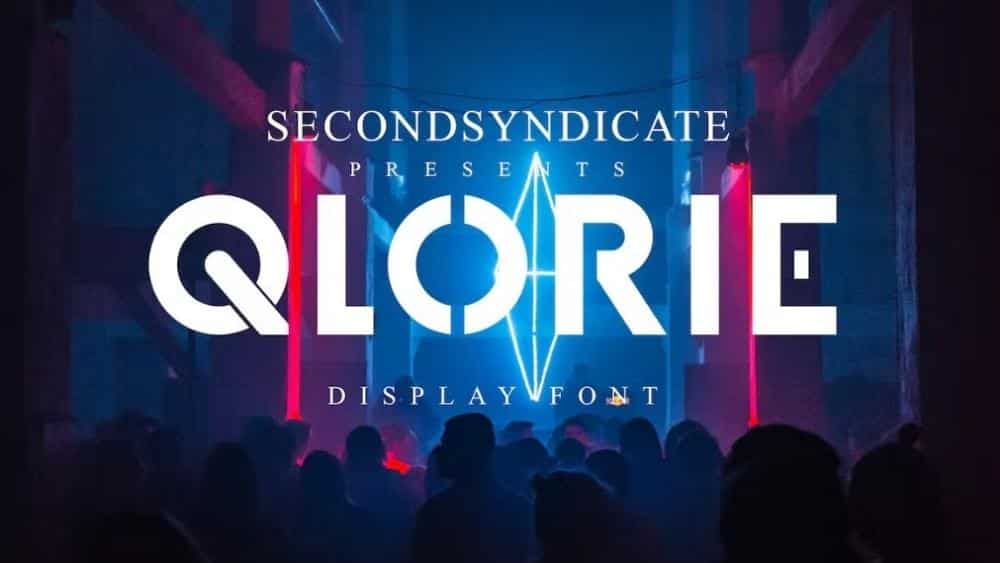 Qlorie is a display font used in headlines, logos, and other branding ventures. This font was designed to be an honest and straightforward typeface. This geometric font is as versatile as it is beautiful. It can be used in any industry or project that needs to use a bold and legible typeface.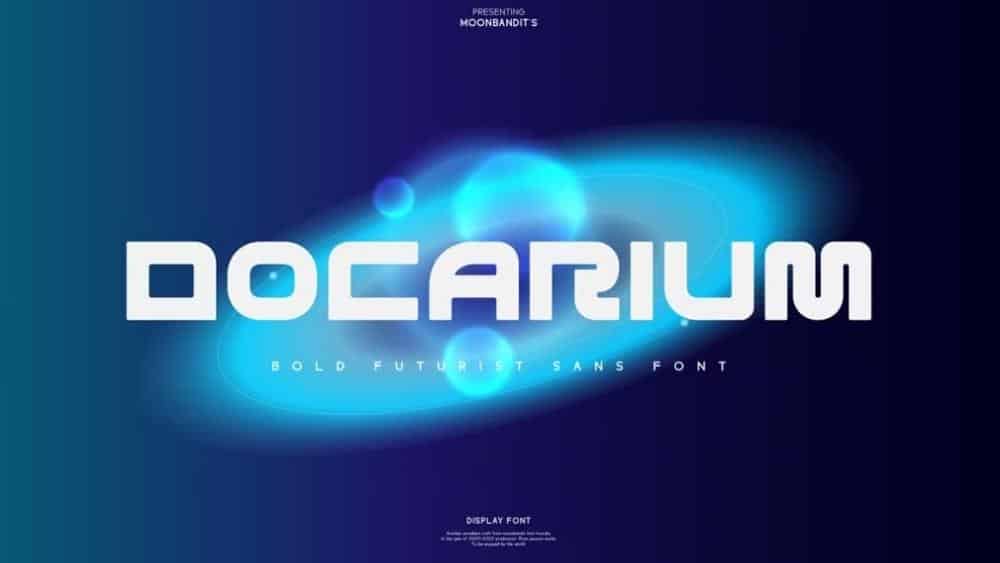 Docarium is a modern minimalist geometric sans serif display font. The typeface's design is simple and clean yet bold and strong. It has many uses, including logos, posters, headlines, t-shirt designs, and many more. The geometric font includes both uppercase and lowercase letters to access alternate glyphs.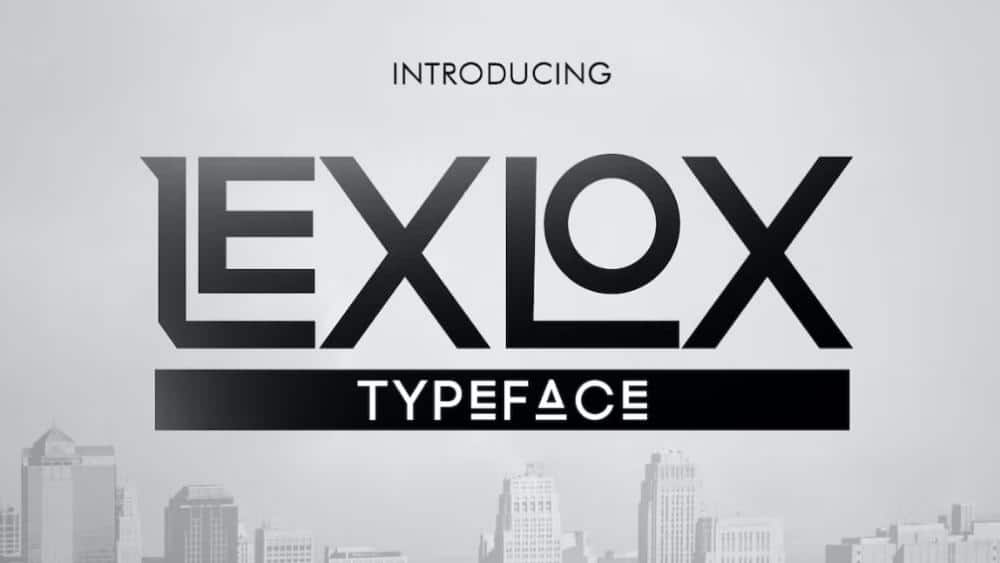 Lexlox font is a new typeface that is very fresh and unique. It's perfect for logos, t-shirts, name cards, magazine layouts, invitations, headers, or even large-scale artwork. With its quirky personality and fun tone of voice, this font will make your design come to life instantly. If you are looking for fresh new geometric fonts, Lexlos it is!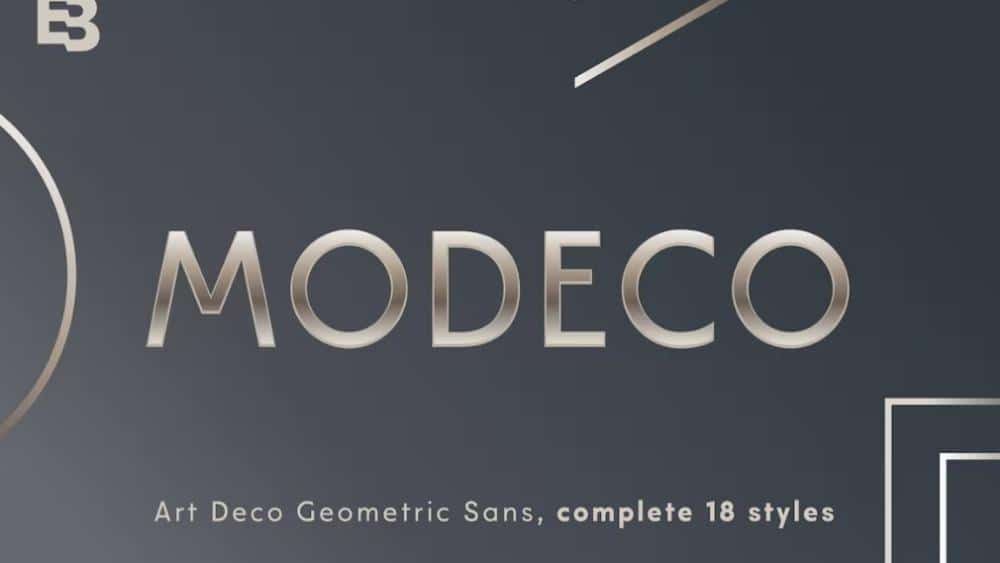 Modeco is a typeface that combines the classic, glamorous feel of the 1920s with a modern twist. It features geometrical sans serifs in a functionality approach, with 9 styles from thin to black. This geometric font has over 400+ glyphs that cover broad Latin languages. It's perfect for any kind of design.
Conclusion
They are often paired with other fonts such as sans serif or handwritten to create a cohesive and memorable design. If you are looking for fonts to use in your logo design or brand identity, the best option is to use a set of different fonts. For example, you can use a collection of geometric fonts and pair them with a group of serif fonts for a cohesive and balanced brand identity. Geometric fonts are great for creating a clean and neat look.
The best part? They are also highly versatile. You can use them for almost any type of design. Logos and branding are among the most common places where geometric fonts are used. They are often paired with other fonts such as sans serif or handwritten to create a cohesive and memorable design.
Have fun experimenting with these geometric fonts! And thanks for reading,
Kylie
Share with your Friends: