7 Best Carrd Fonts To Consider In Your Next Project
If you're a graphic designer or a web designer, you're probably very passionate about typography. Well, you should be because typography plays a very important role in the design of any project. Fonts are important because they help create a good first impression on the reader. That's why you should always choose the best Carrd fonts.
With over 100 Carrd fonts to choose from, it can be overwhelming to find the best one. That's why we did all the hard work for you and listed some of the best Carrd fonts below for your next project.
There are many Carrd fonts available and each one of them has a different look and feel. This is why it is important that you choose the right font for your project.
What is Carrd?
Carrd is a new and trending one-page website builder. Carrd is a fresh new way to create your own unique website. Promote products, events, and services and get more visitors to your site. This is the easiest way to create a website without any coding or design experience.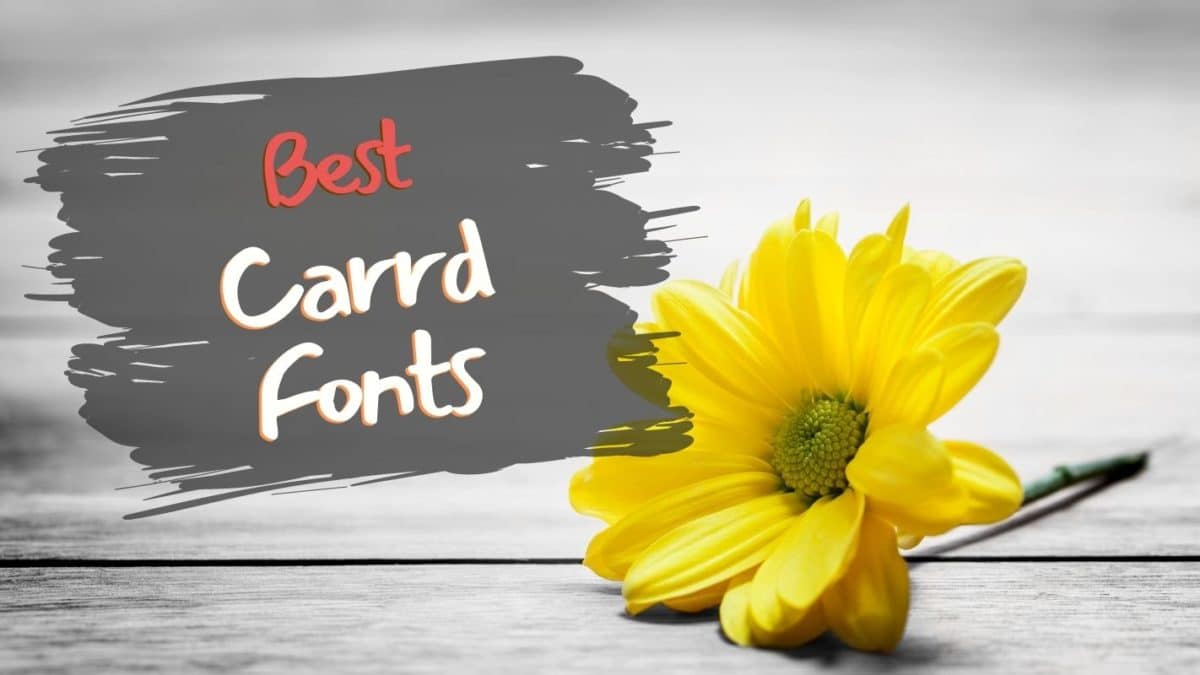 Carrd is designed to be user-friendly and easy to use. It allows you to create a beautiful website in less than 5 minutes and publish it straight to the web! There's no need for you to have any design or coding experience. You can also choose from over 100 professionally designed website templates that are sure to get you started with your own unique website.
Best Carrd Fonts for Designers
Now that you have a basic understanding of what Carrd is and how it can help you with your next project, let's move on to the best Carrd fonts for designers. Some of these fonts make an excellent addition to headers, icons, and other design elements.
All the fonts come straight out of the box in Carrd. So there is no need to download something! Just select these Carrd fonts in your next project from the dropdown menu.
1. Dancing Script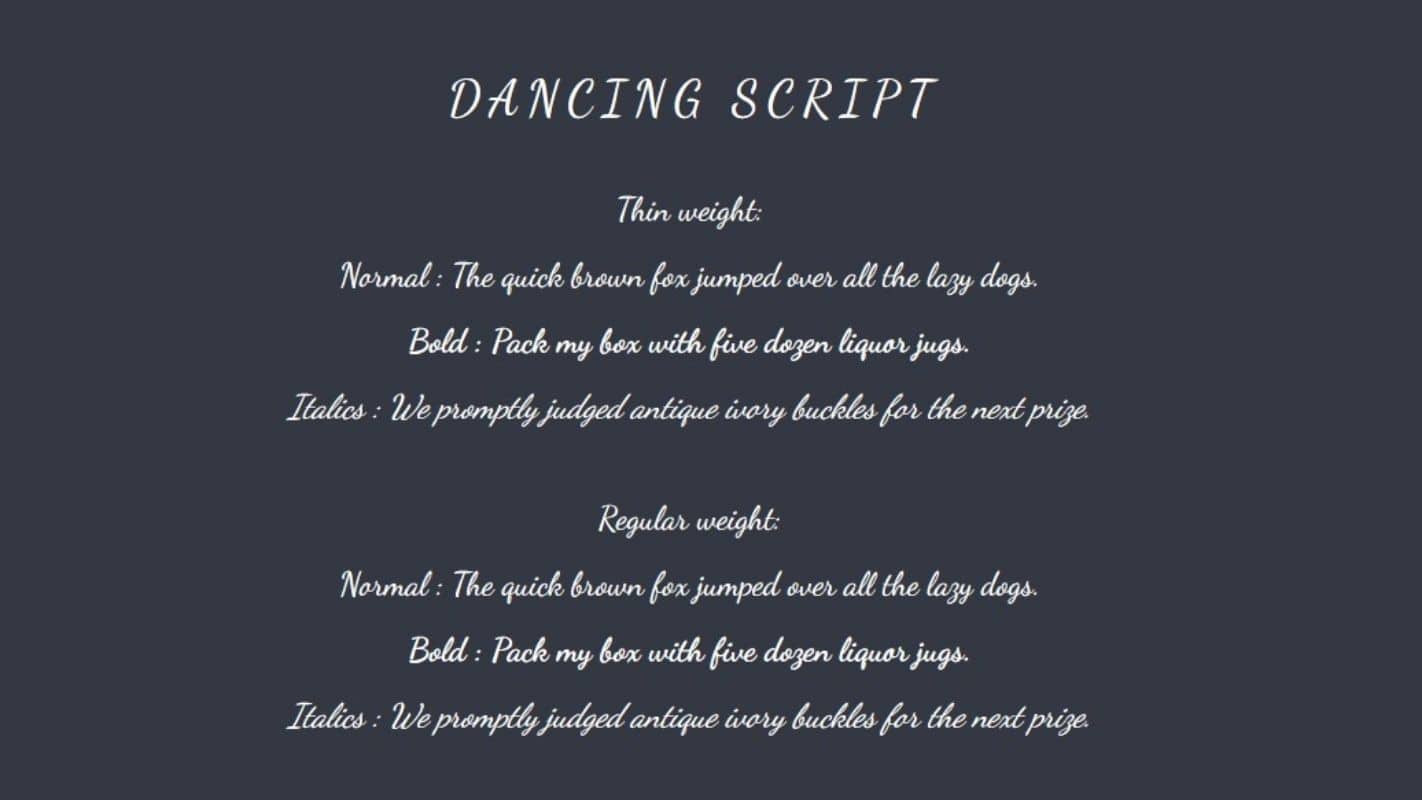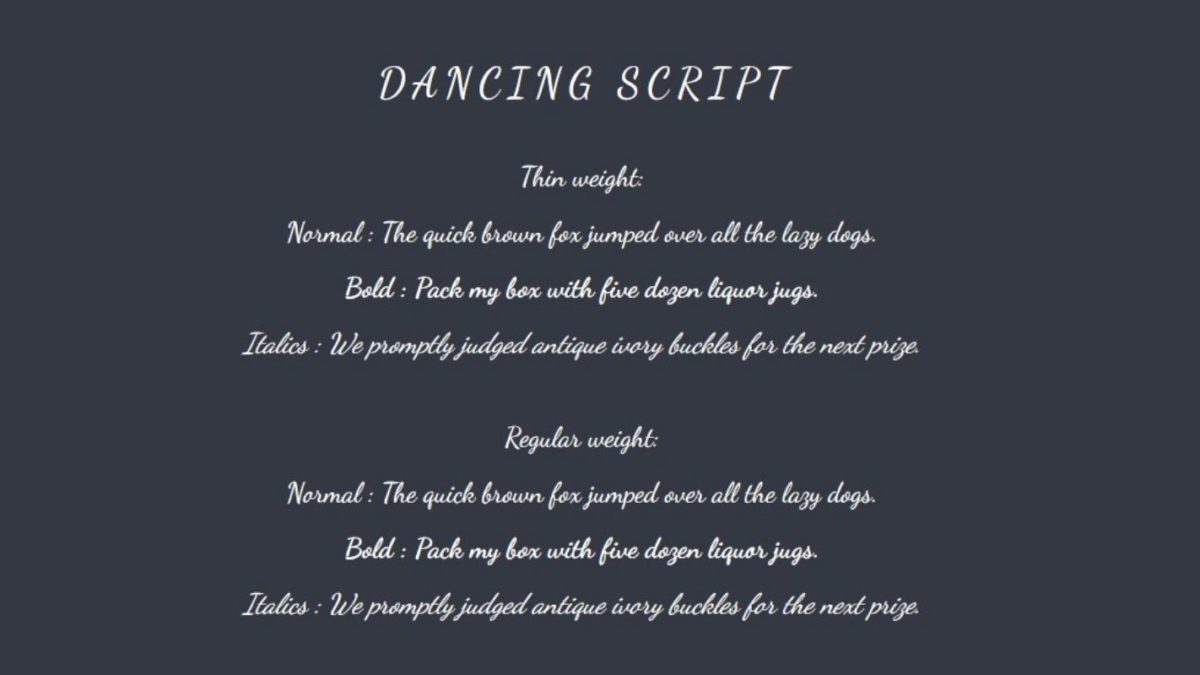 Dancing Script is a beautiful font that comes in three different styles. The font is inspired by a calligraphic style and is one of the best carrd fonts for headers. Dancing Script is a vibrant, casual script that displays letters bouncing and changing sizes slightly. The capitals are big and the lowercase goes below the baseline. Dancing Script references popular scripts typefaces from about 50 years ago.
2. Indie Flower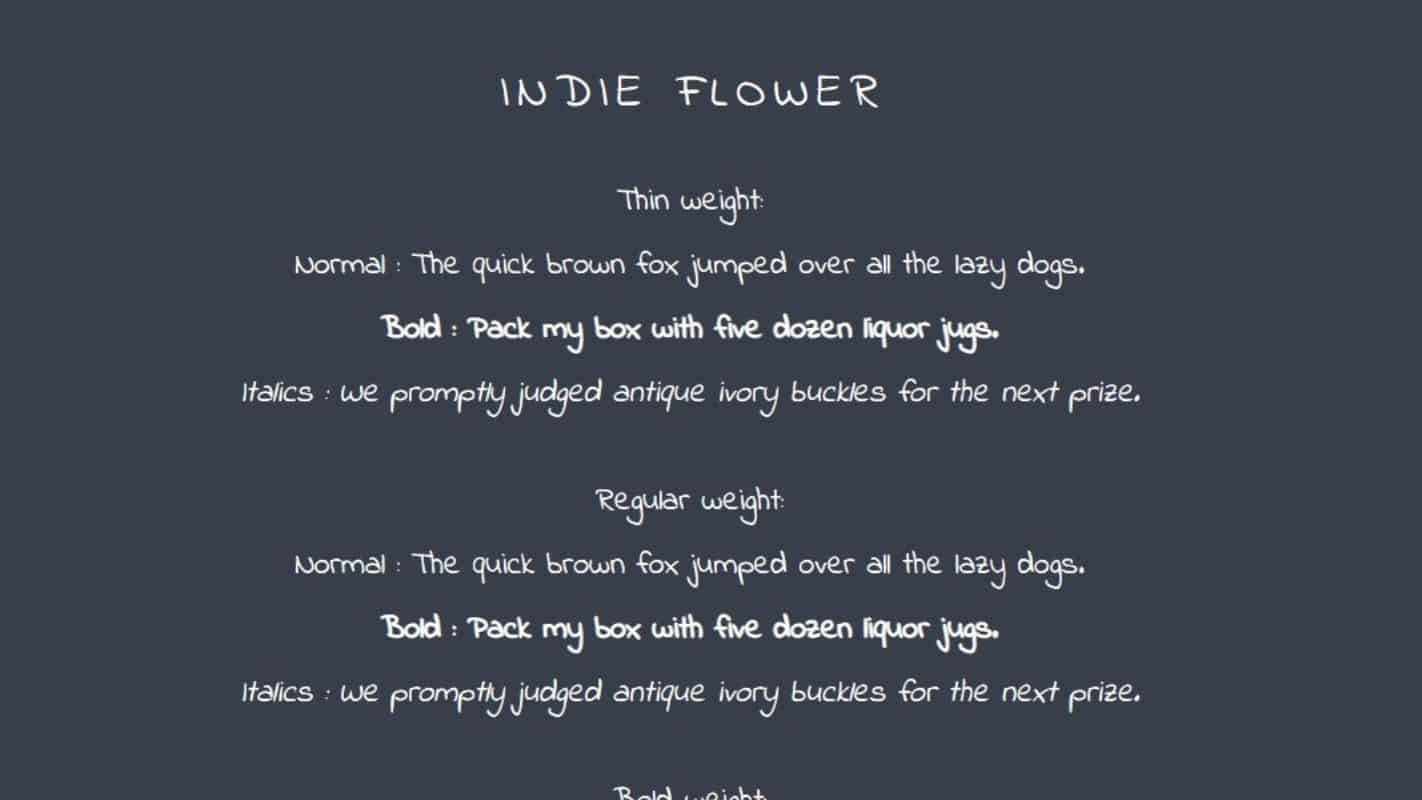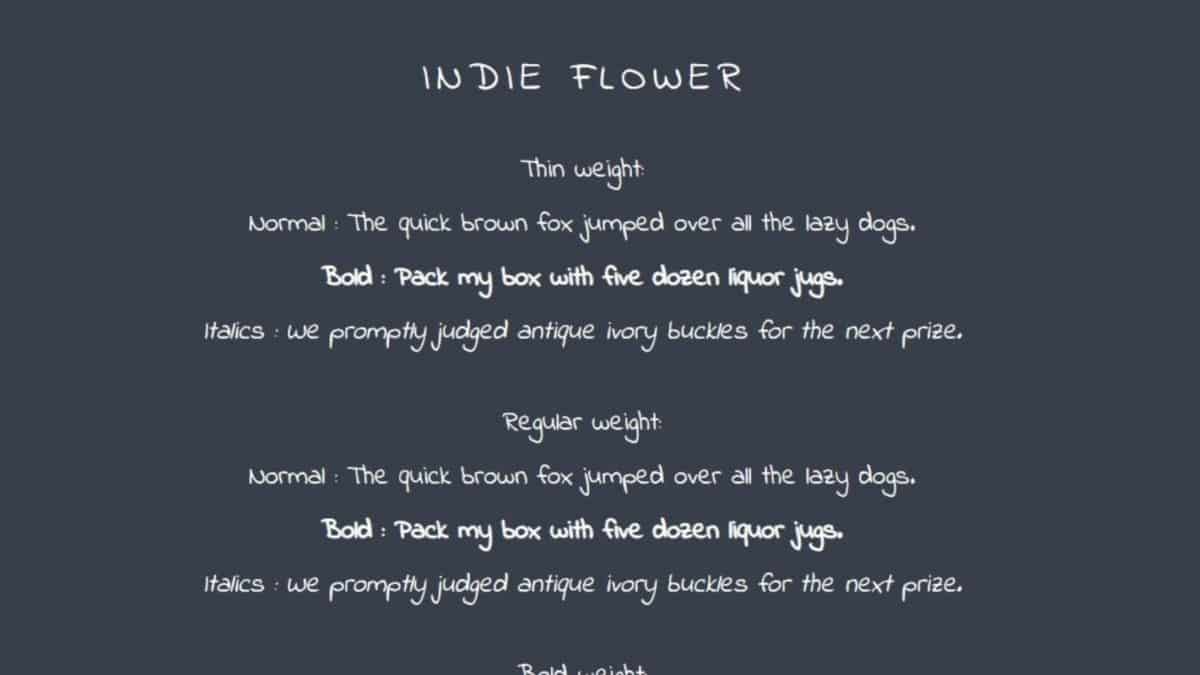 If you're looking for a font that can give your header a flowery yet floral look, then you should definitely check out Indie Flower. The flowery look of the header is perfect for blogs and websites with a botanical or botanical-inspired theme.
However, you don't need a flower page to use this beautiful font. It pairs with almost anything since it's so beautifully designed.
3. VT323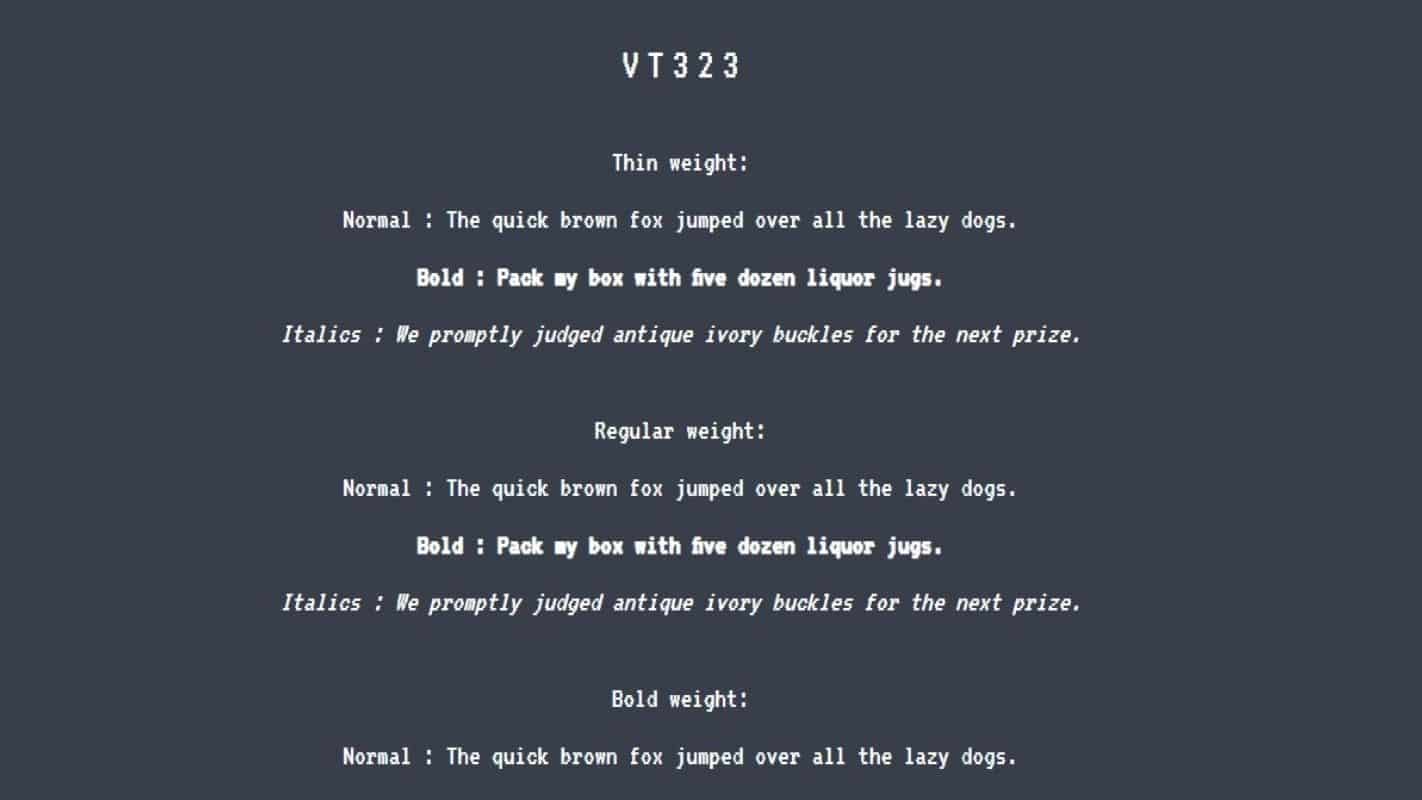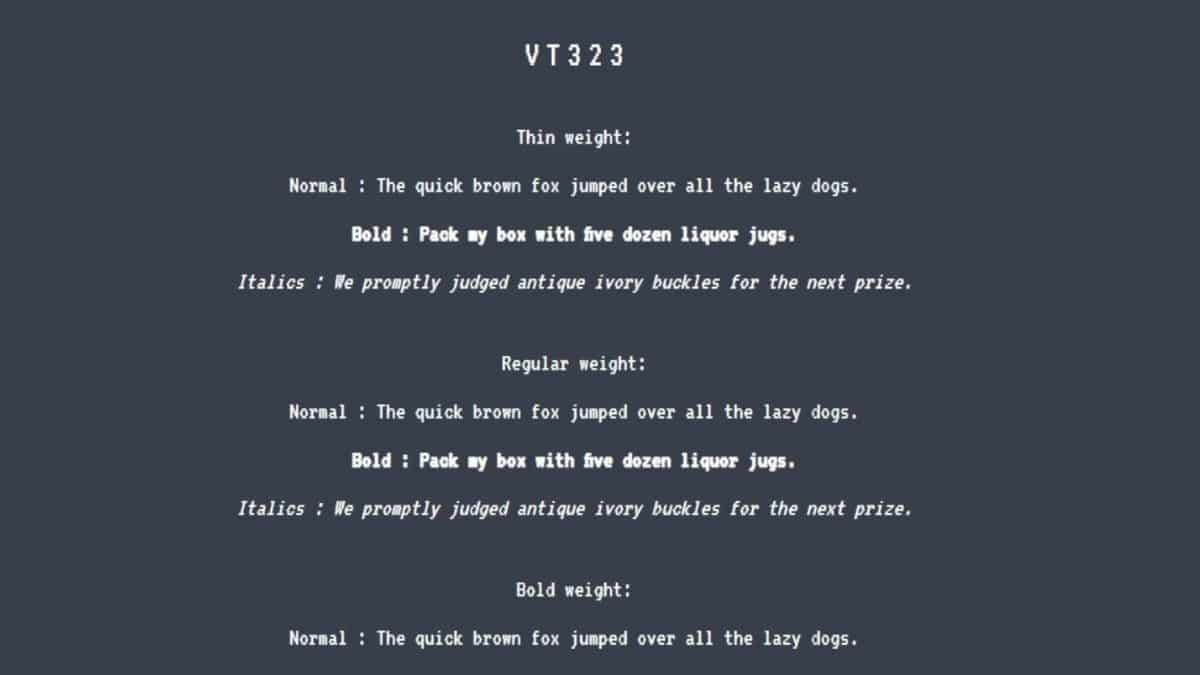 VT323 is an amazing pixel font and is an extremely versatile font as it can be used in headers and body text.
VT323 is perfect for anyone who's looking to have a unique header with a pixelated look. However, if you're looking for something cleaner, then you should check out the next Carrd font on our list.
4. Nunito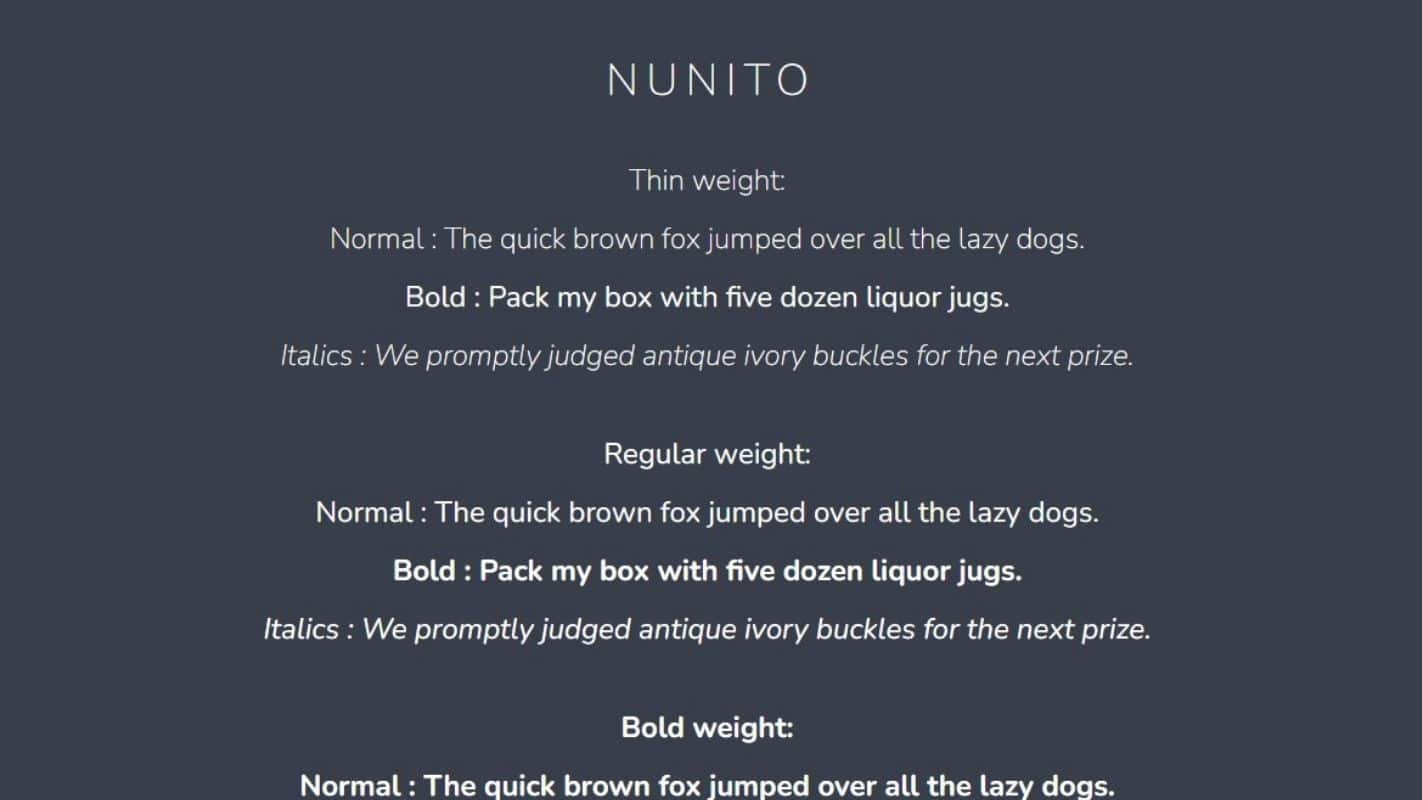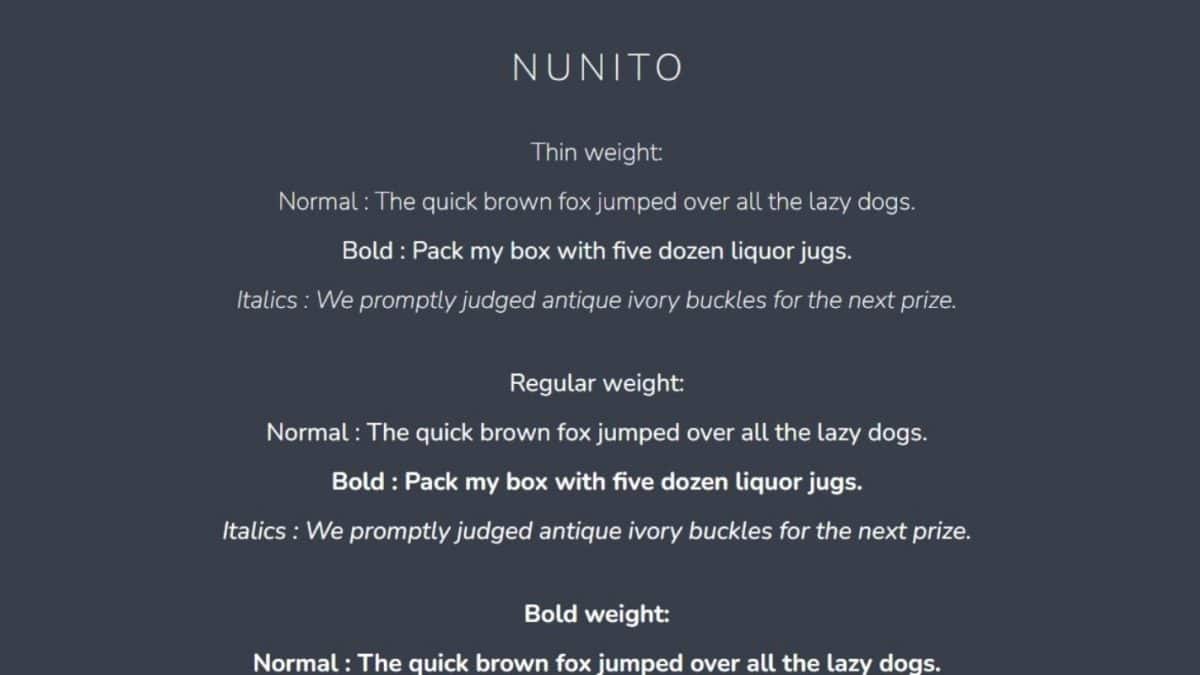 Nunito is a simple font with a lovely heart-inspired color. The cute font can be paired with a happy-themed header to create a romantic design. Nunito is simple yet beautiful and the best carrd font for simple texts.
Nunito is a sans serif typeface superfamily with 2 versions. The project began with Nunito, created by Vernon Adams as a rounded terminal sans serif for display typography. Jacques Le Bailly extended it to an entire weight set and accompanying regular non-rounded terminal version of Nunito Sans.
5. Poiret One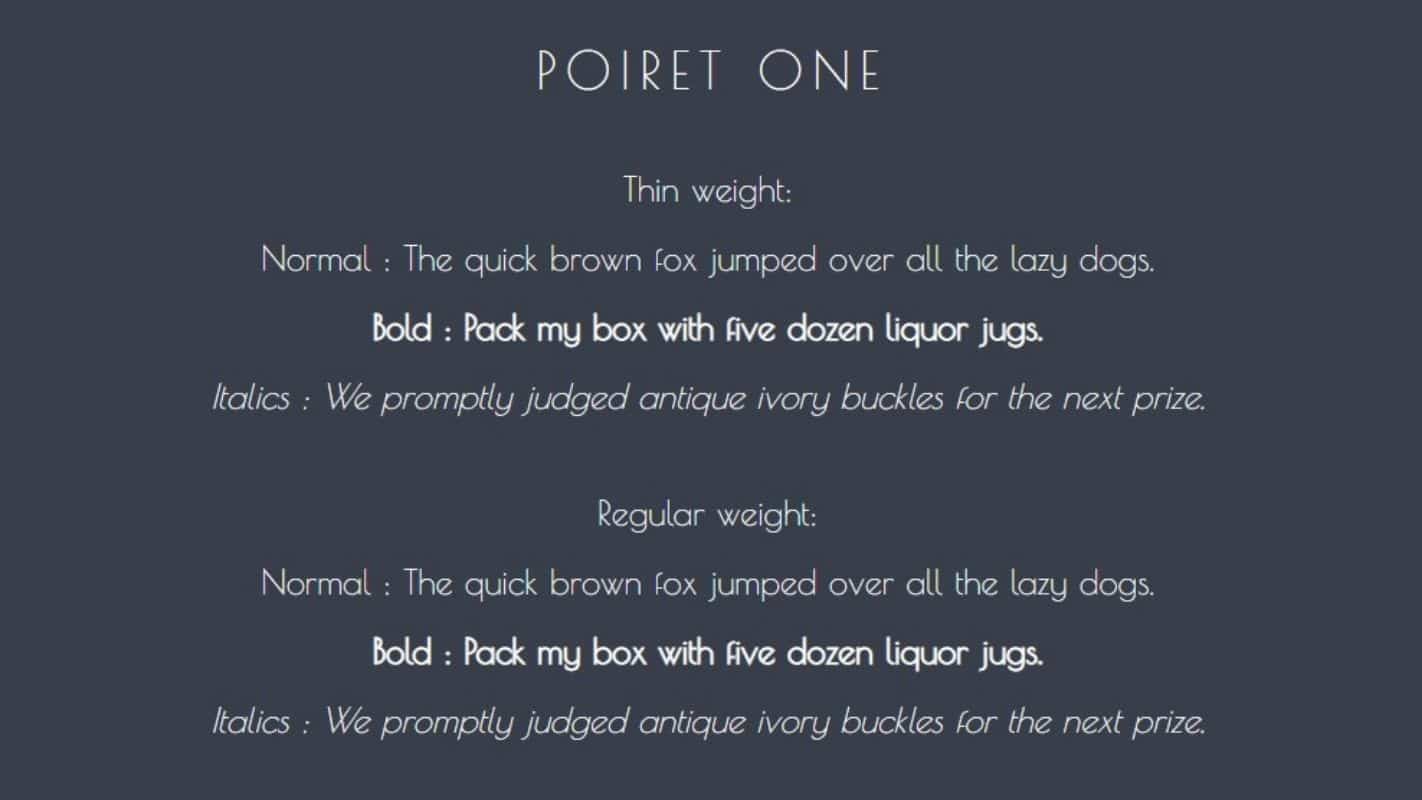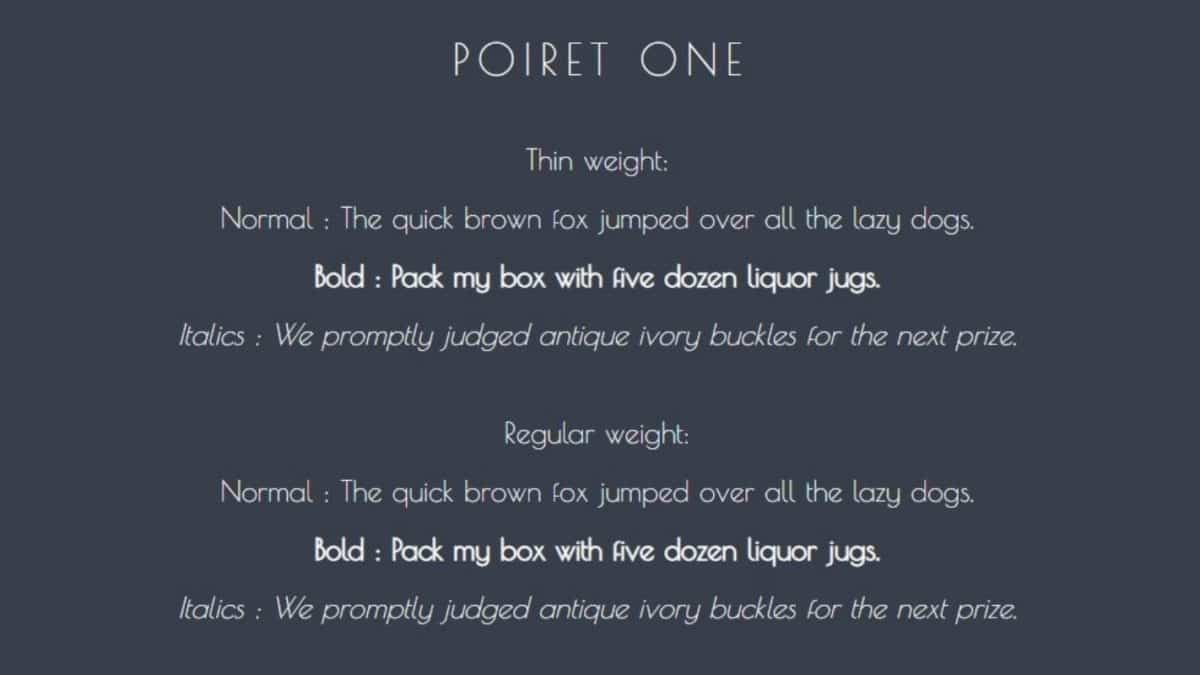 Poiret One is a typeface with clean lines, geometric forms, and grace. It has light characters built from mathematical shapes that bring out the elegance of this font. The typeface can be used in signs or labels as an alternative to more traditional fonts like Helvetica or Times New Roman. Poiret One can also be used for large headlines and titles on posters, logos in motion graphics design work, and t-shirts. Anything related to graphic design!
6. Shadows Into Light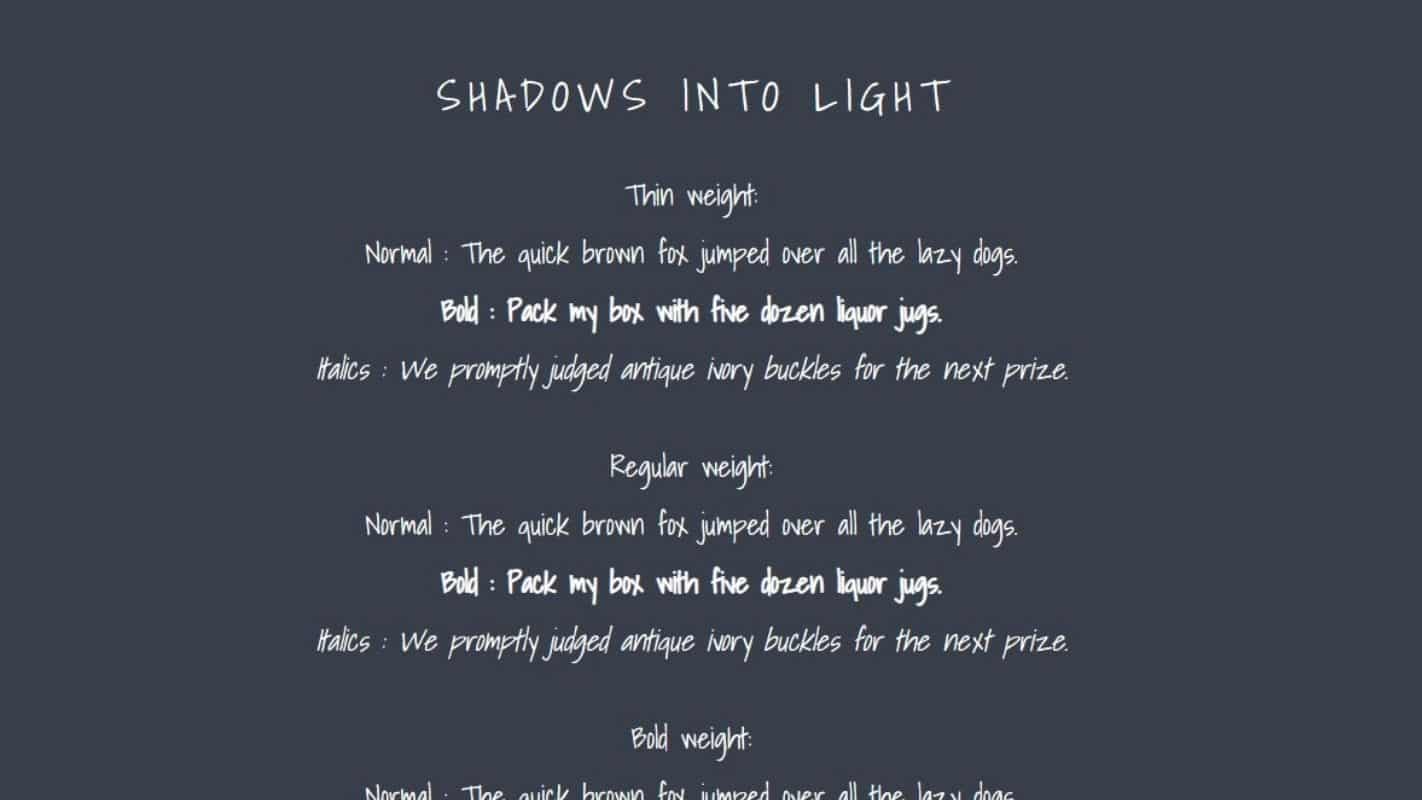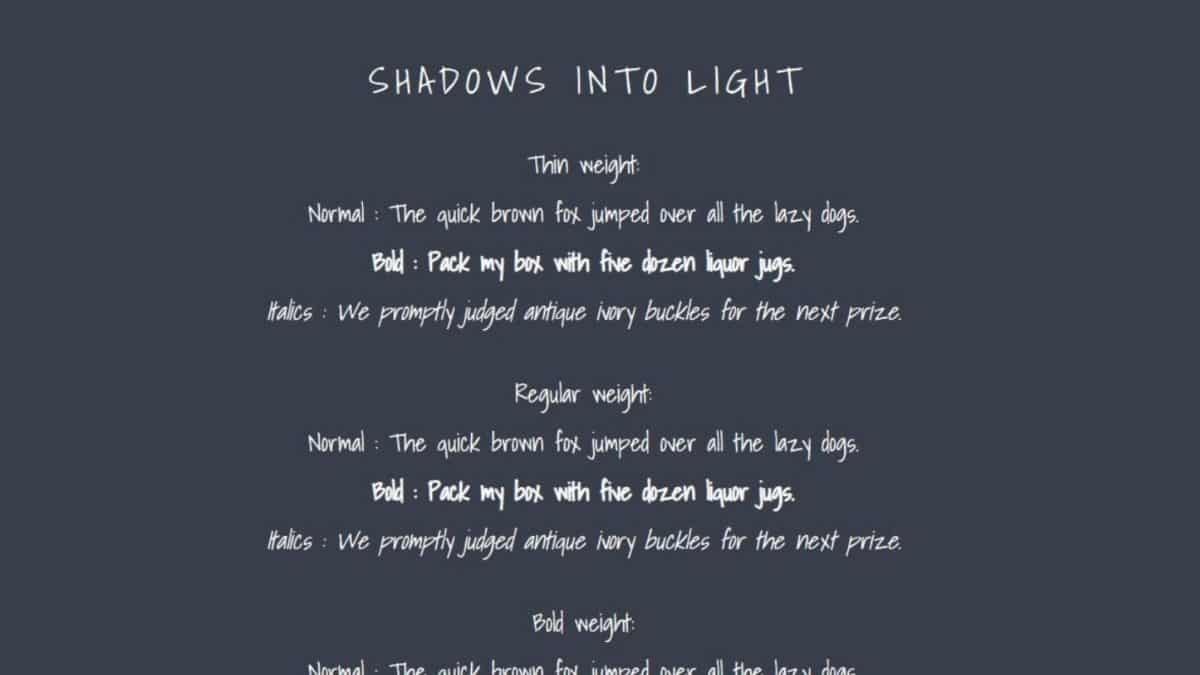 This hand-drawn font will add a personal and feminine touch to any project. It has nice rounded corners for elegant curves as well as points that are more angular for an updated feel. This handwritten style is perfect when you want your design to be detailed but not too overly embellished or fussy, making it easy to read and follow the message of the design's text at first glance.
7. Press Start 2P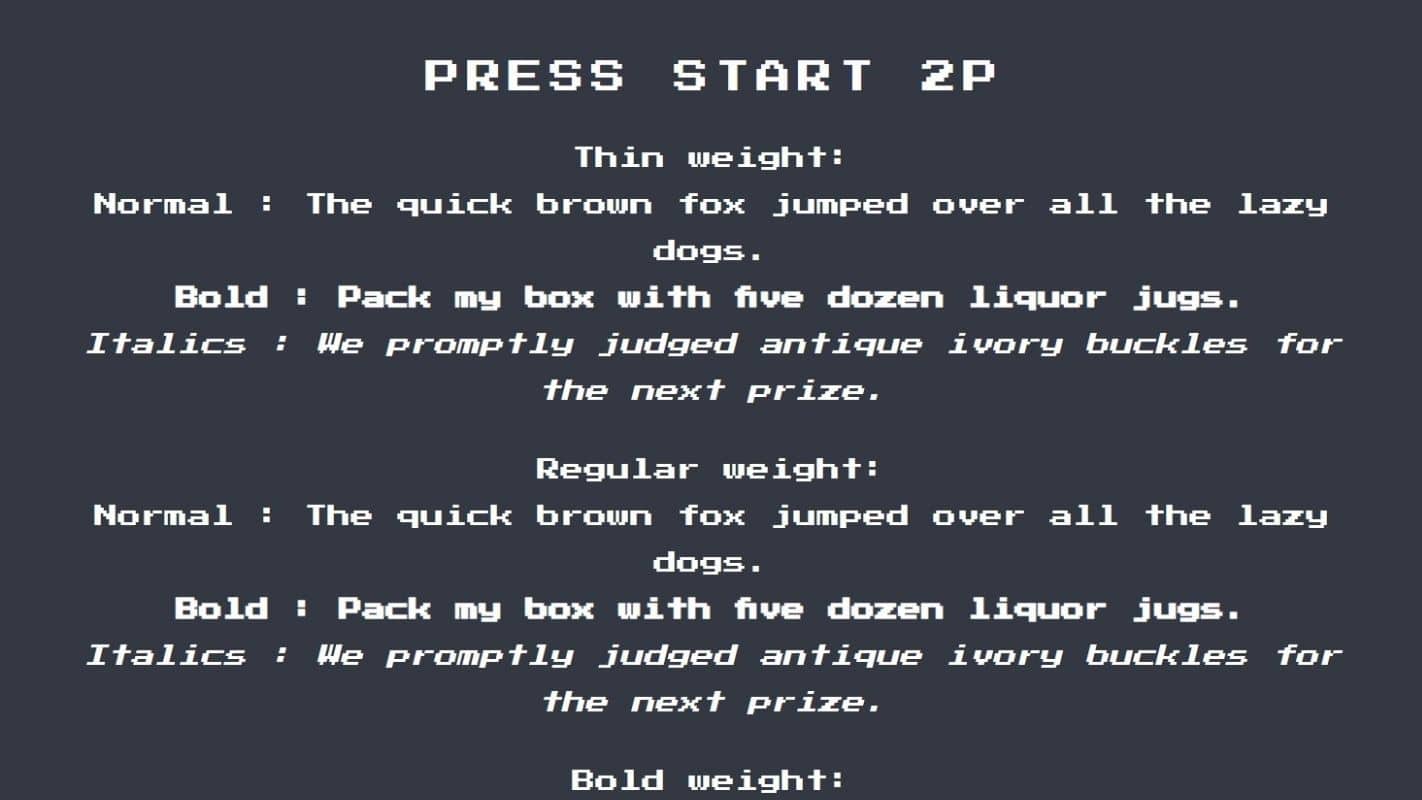 Press Start 2P is a font based on the design from 1980s Namco arcade games. It works best at sizes of 8px, 16px, and other multiples of 8. The glyph forms for this TrueType conversion are largely derived from those in "Return of Ishtar" (1986), one game that includes lowercase letters as well as uppercase ones.
Want More Fonts?
It's possible to add Adobe Fonts to your next Carrd project. This gives you access to hundreds of fonts that you can use on your Carrd project. It's easy to use custom fonts, fancy fonts, and alternative fonts in your next project! Use your favorite fonts even in Carrd.
Head over to this site to read the tutorial on how to use Adobe Fonts within Carrd: https://aleksbasara.medium.com/how-to-use-adobe-fonts-within-carrd-641bdfd42202
Conclusion
Knowing what are the best fonts to use in your next design project can help you create more appealing designs. In this article, we've discussed some of the best Carrd fonts that can make your life as a designer easier. With the help of these fonts, you can easily create headers and texts that are beautiful and unique.
Happy Carrd Fonts testing! And thanks for reading,
Kylie
Share with your Friends: