Preply Review – Never Struggle With Learning Again
Millions of people are currently enrolled in online classes and courses. Preply is one of the most popular online learning platforms, and it was first established in 2012. The successful Ukrainian startup mainly focuses on offering language learning services with some extra subjects on the side. We take a deeper look in this Preply review, how it works, is it worth, how to become a tutor, and much more. So stay tuned!
With over 49,000 tutors from different countries, this vibrant platform is designed to cater to all learning styles and needs. But is Preply the right platform for you? If so, what exactly makes it stand out from other educational platforms? Let us start with the Preply review:
Preply Key Features
Thousands of tutors: Preply has more than 49,000 registered tutors offering teaching services in different languages.
A wide range of lessons and topics: more than 25 languages are found on this platform, with lessons covering more than 40 topics. These numbers simply highlight how influential Preply is.
Machine learning algorithms: are designed to ensure that you get a suitable tutor based on your needs. The learning materials are also tailored to suit different learning levels.
Q&A Community: an open community where students can ask questions and receive answers from experts on time.
Preply Blog: a free platform with articles in your chosen language and language revision tips.
Manually verified language experts: the organization manually verifies and double-checks every tutor and teacher application, ensuring students access to skilled individuals. Most of them are native speakers of the language you want to learn.
Native English speakers: You can get online lessons from a native English tutor who can teach you the language and provide you with valuable cultural and phrasing information that you won't find in textbooks.
Affordable prices: Prices for 1:1 lessons start as low as $1 per hour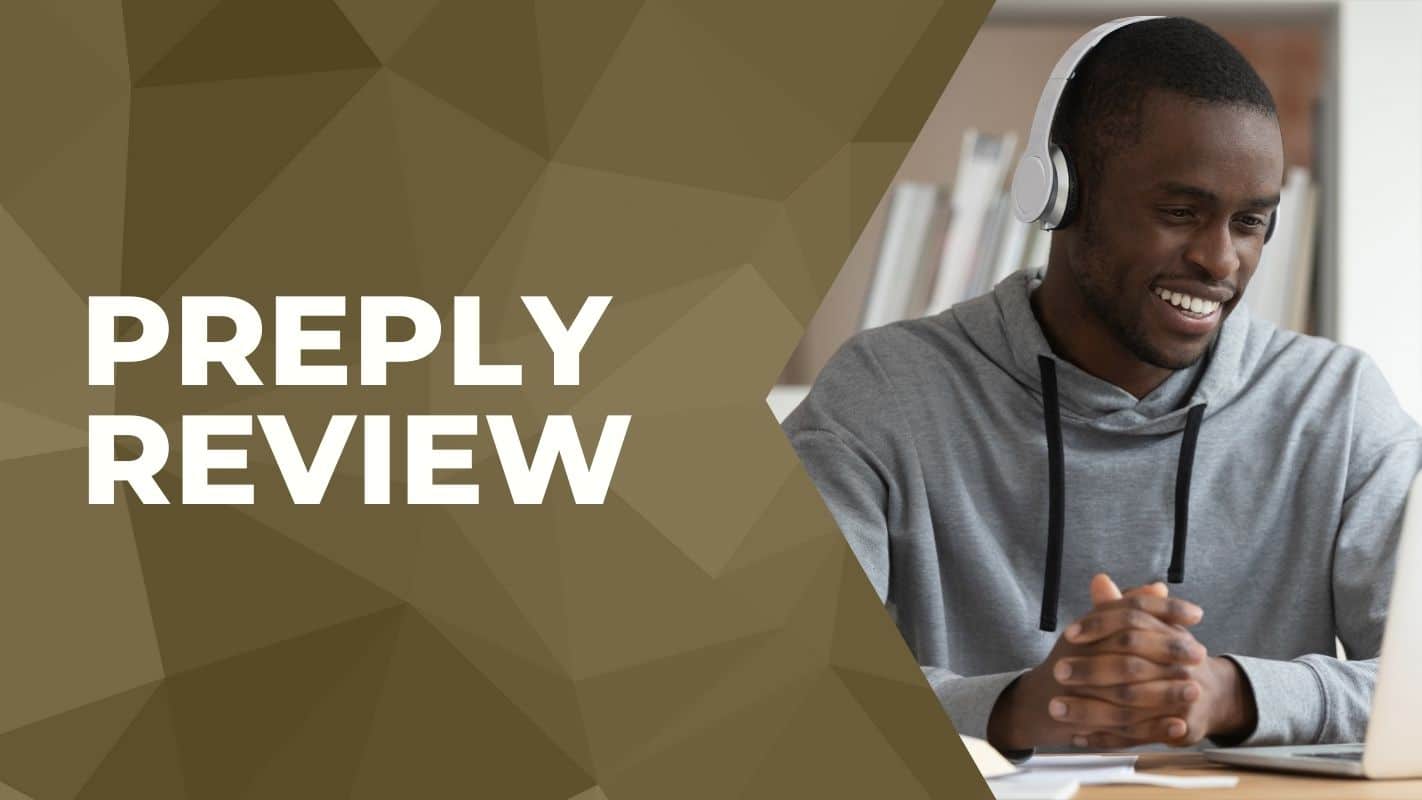 Who is Preply For?
This learning program is designed for anyone who:
Wants to improve their language skills, especially pronunciation and grammar.
Is looking for a learning platform with flexible time slots
One-on-one learning. Get with tailored lesson plans and learning goals
Wants to learn new language skills as a hobby or for educational purposes
A beginner who doesn't know where to start or what they need
Wants to be fully equipped with foundational language skills through language tutor-contact learning feature
Needs an interactive learning experience for the target language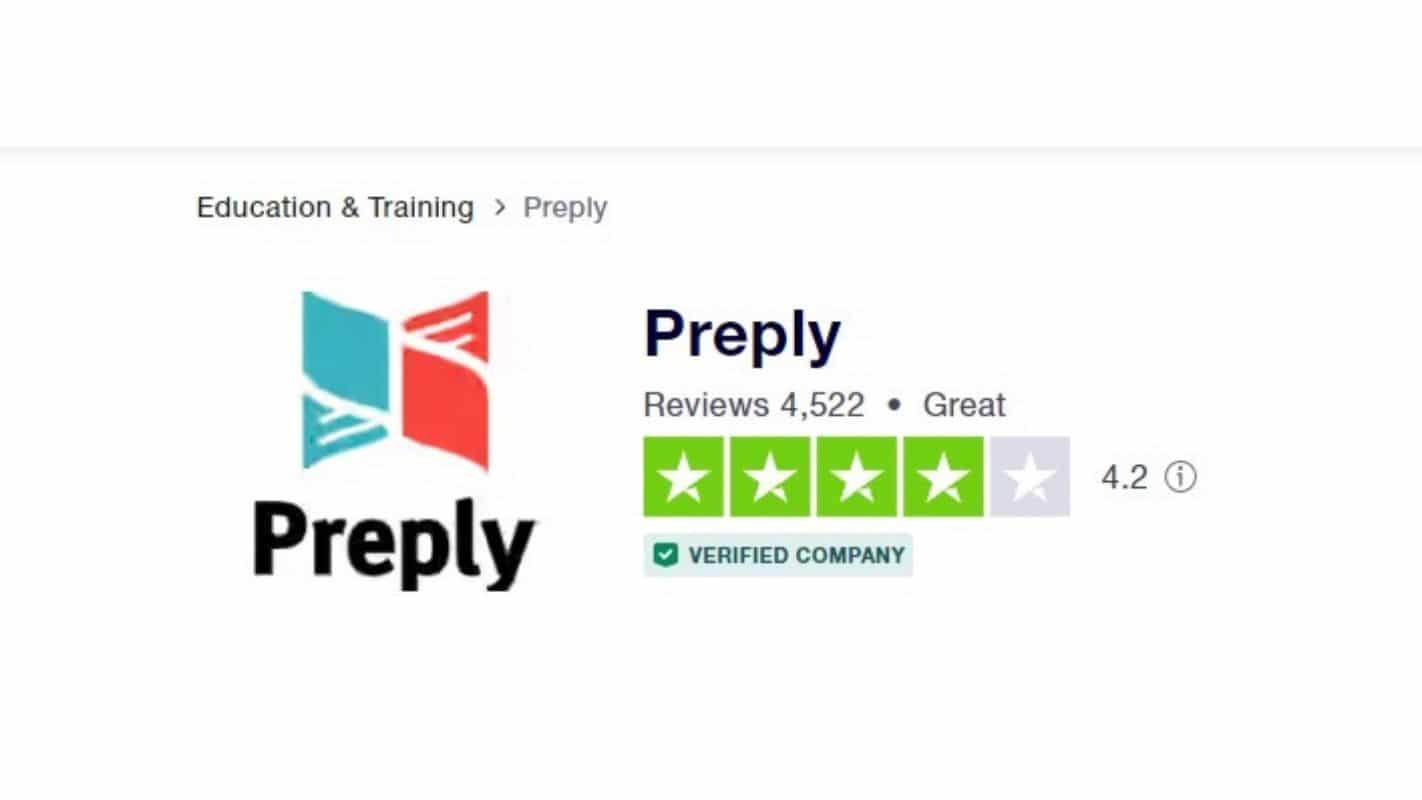 Language Specialization
English is the most popular language on this platform, with more than 27,000 English tutors. However, there are also other language specializations, including popular languages:
Spanish
German
French
Ukrainian
Italian
Japanese
Arabic
Chinese
Polish
Dutch
Portuguese
Greek
There are tutors in a native language for over 25 languages in total.
How It Works for Students
Let's have a look at our Preply review on how it works for students. Students using Preply have access to one-on-one lessons. This starts by searching for a suitable tutor using the following criteria:
Hourly rates
Target language
Language specialization
Native speaker
Location of the language tutor
Availability
Besides that, you can customize your search down to language level, i.e., beginner or intermediate. Narrow down the choices and use filters like price range, schedule, native speaker, specialty, etc.
The type of accent or the type of language test preparation offered. It's worth noting that Preply is designed to cater to everyone's needs, and some lessons specifically cater to people with learning disabilities, such as dyslexic students or ADHD students.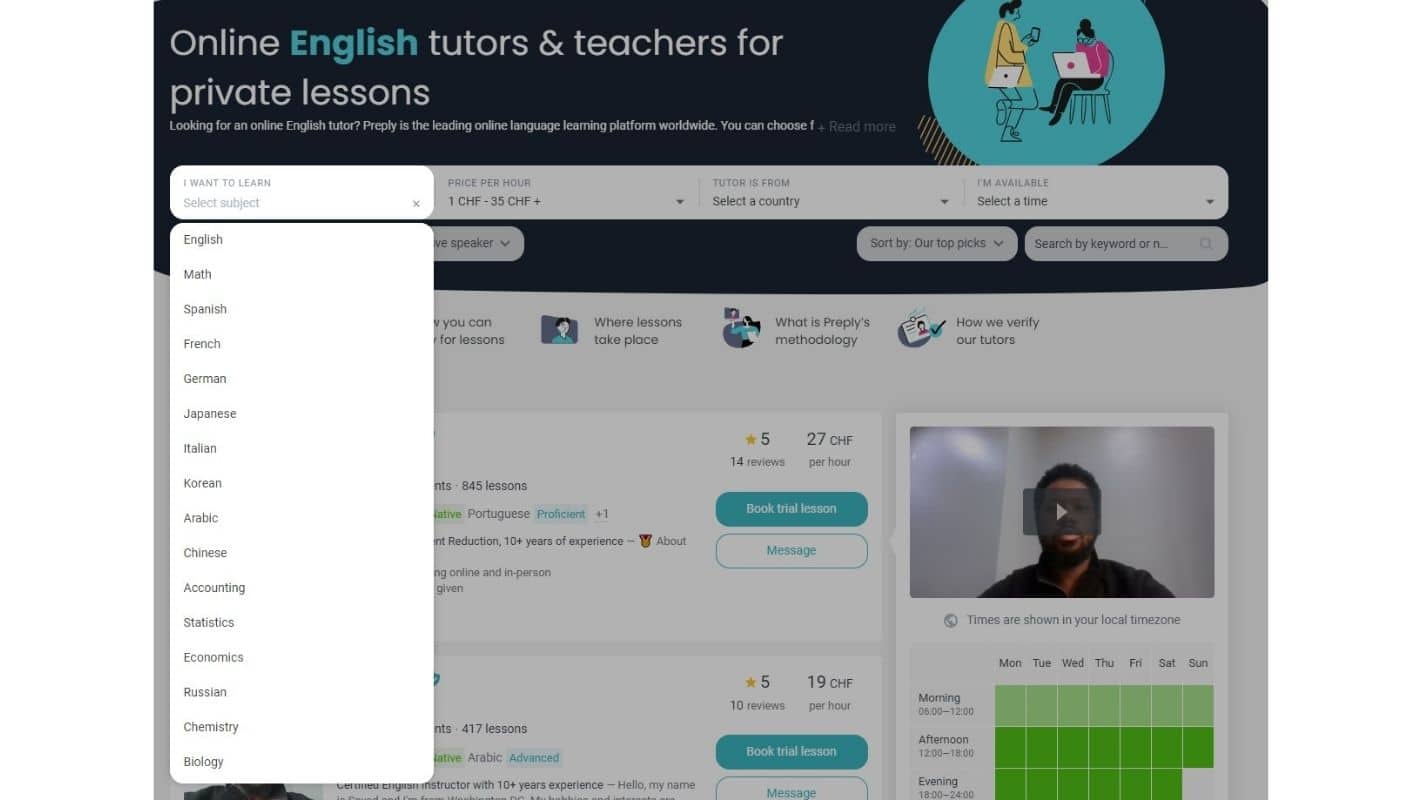 Once you have found the right private tutor, you can book lessons with them. When choosing online tutors, make sure that you analyze their tutor profile which contains information such as:
A short resume and about information
Teaching schedule
Tutor review
Native speaker or not
Some teachers have an introduction video
Teaching experience
Teaching style
Commission rate
For starters, you can simply book a trial lesson with the tutor, but you will still need to pay. Preply's teaching method is connecting students to qualified tutors to get tailored learning materials based on their needs.
Whether you want to learn conversational or business English, your English lessons are tailored to your specific needs and learning stage. If you don't like your trial lessons, preply will refund your payment. Just enroll in some weekly lessons and start improving your English skills without any risks.
How To Become A Preply Tutor
How to become a Preply tutor, we cover this in our Preply review now. Are you looking for an additional source of income? Preply is one of the best teaching platforms online that tutors can use to dispense knowledge at a fee. To start, you need to create a profile. It's advisable to make it as exciting and professional as possible to attract students.
Your profile should consist of information such as:
Personal data – name, email address, hourly rates, language specialization, etc., and a photo.
Professional specialization in description
Verification picture
Availability
A short introduction video
You need to wait for your profile to be verified, and hopefully, students will find you in the search results. It takes around five business days for Preply to review your job application, and your status update will be sent via email. Unfortunately, tutors can't reach out to students directly.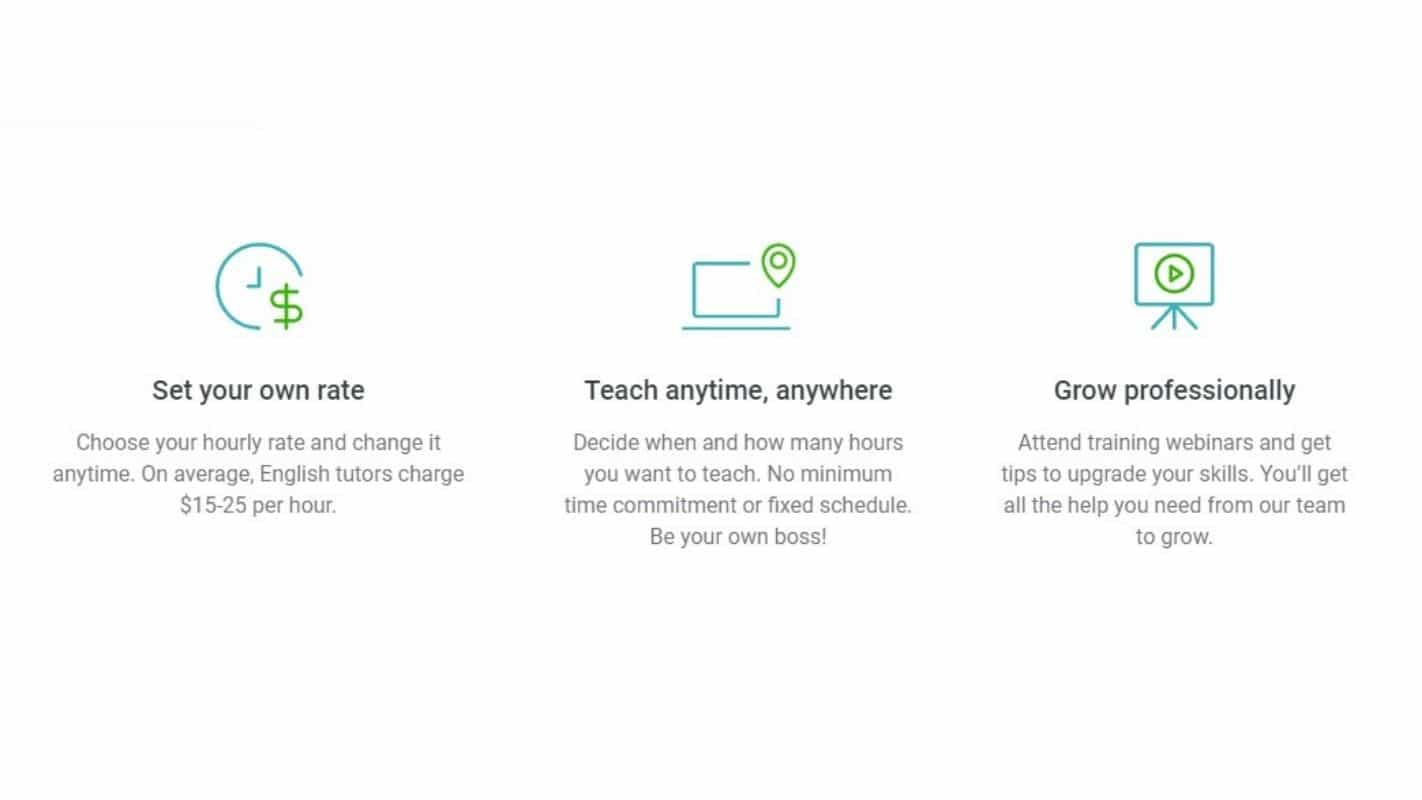 Still, you can increase your chances of accessibility by specializing in a specific niche. Understand that most people know the basics of the languages they are interested to learn, so you must offer something new and beneficial.
Other primary requirements for tutors include:
18 years and older
It's best to be a native speaker of the language you want to teach
Outstanding and verifiable communication skills
Have access to the internet, a desktop or laptop with a compatible browser
Willing to share knowledge and make a difference in your student's lives
Earn Money On Preply
Depending on the topic, lesson prices, number of classes, and student retention, Preply tutor income can reach $550 per week (or $2,200 per month) for the most popular teachers on the platform.
Teachers choose their own Preply hourly pricing, which typically ranges from $10 to $38.90 per hour depending on the subject and can reach $55 per hour during test seasons or for high-demand courses like mathematics. The estimated numbers of how much you earn as a Preply tutor from the table below: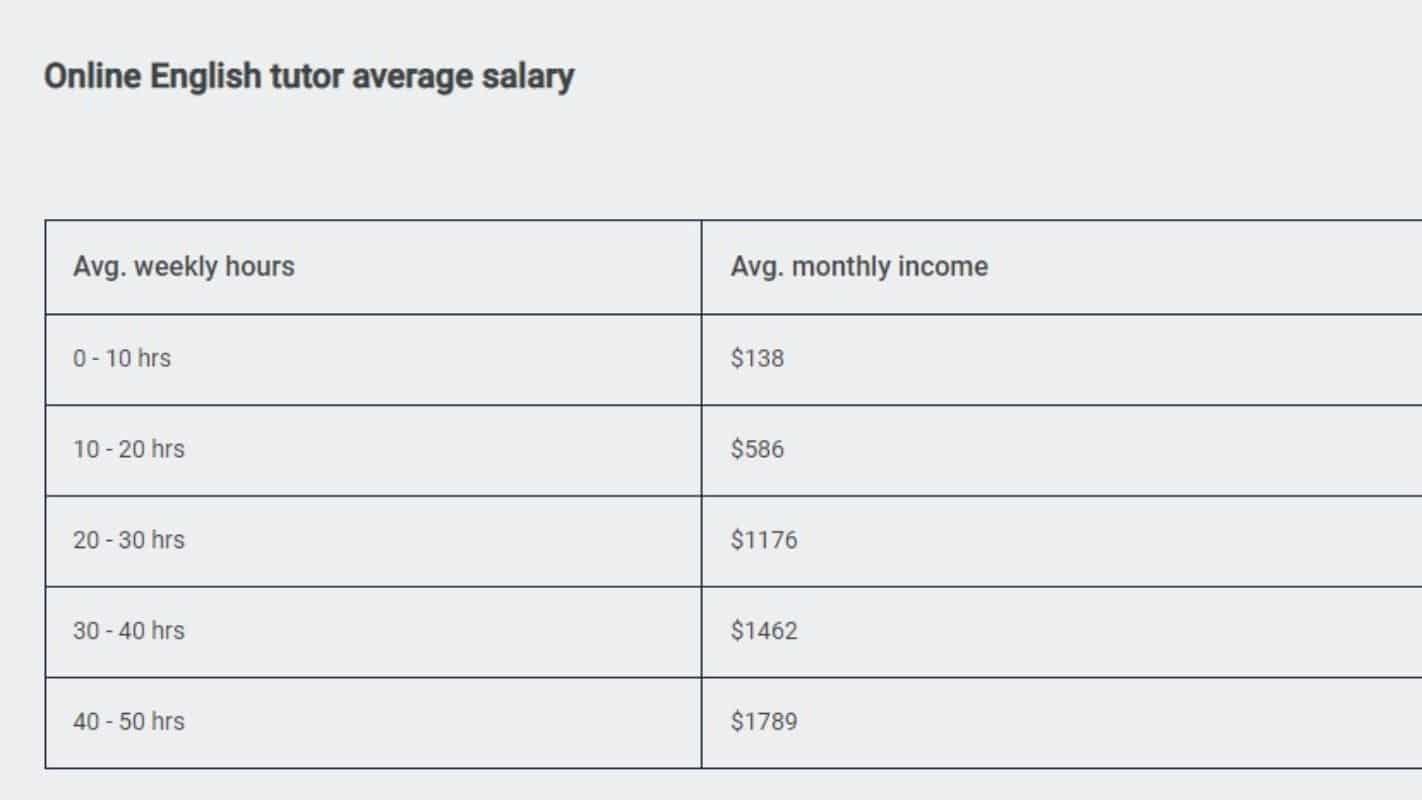 Earn Money – Key Points:
Preply deducts 33 percent of a new teacher's hourly salary
It's a significant bonus to establish your own hours and hourly rate. So you only work when you want.
The demand for online lessons can be highly variable. For example, fewer students are on the platform during the summer than during the winter.
What Else Can a Student Learn in Preply Other than Languages?
Preply is a popular platform for teaching and learning languages. But this is a diverse platform where learners can find other learning materials in areas such as:
Academic subjects such as math, sciences, geography
Music, arts, and acting
Graphic design and sales
There are thousands of expert tutors on this platform, so you can find tutors covering a wide range of subjects.
Preply stands out because it has been specifically designed for you and around your needs. Whether you are a learner or a teacher, this platform gives you the proper control.
As a student, you don't have to go through the tedious process of looking for a language tutor that can fit your needs. Besides that, you have the option of trying as many tutors as you can until you find what works for you.
If you opt to go for a trial lesson that usually extends to one hour. You should start with a trial lesson since you can use this time to discuss your learning level with the prospective language teacher and the specific areas you want to focus on. Besides that, your tutor can help you determine your skills, and you are better placed at receiving the best expert advice.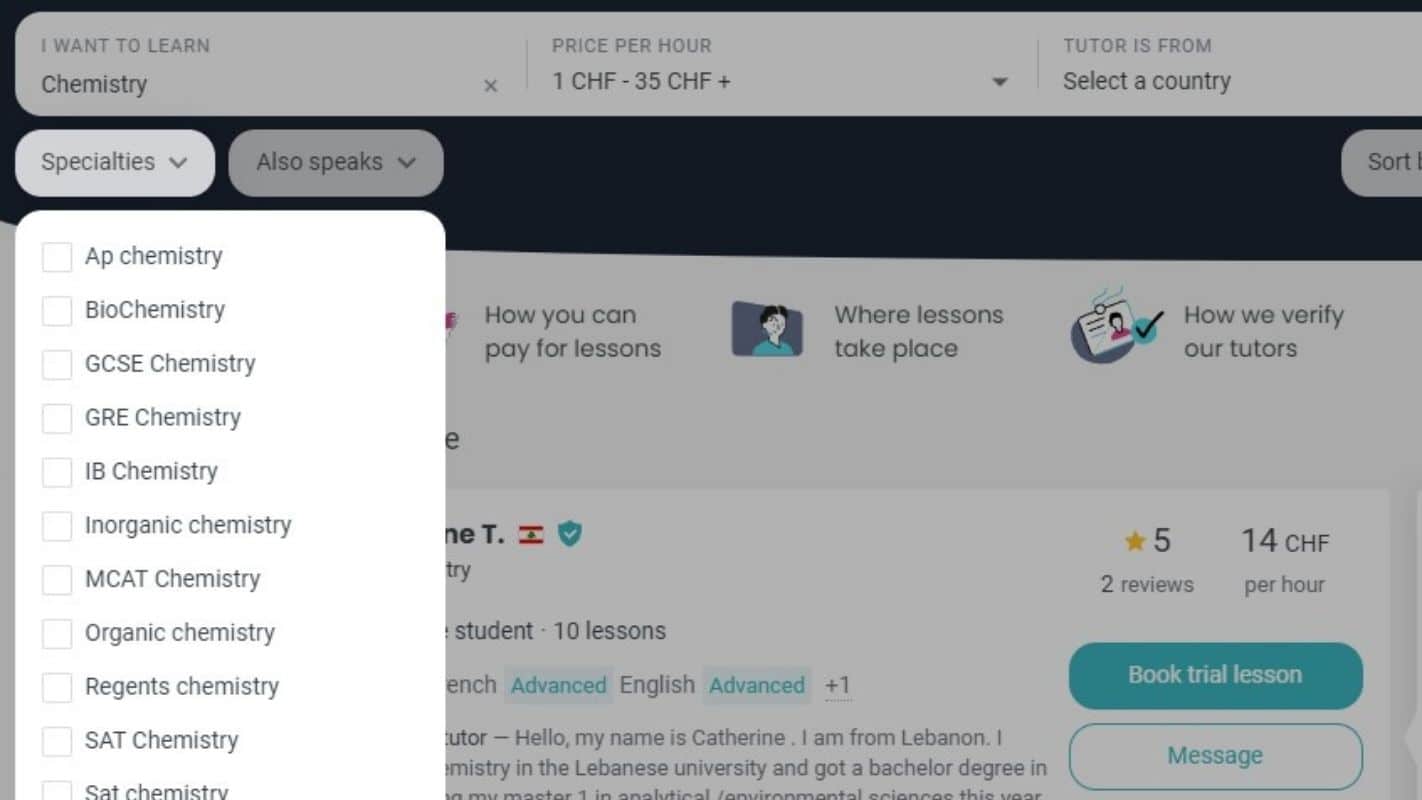 You can choose from three different learning packages – unstoppable, determined, and casual. In addition to that, you can choose to buy the learning hours in bulk and fully commit your time to learn. Whether you decide to buy in bulk or a single lesson, you have the freedom of designing your learning schedule lessons around your other daily commitments.
Once you are ready to learn, you can use the app or desktop versions of the program. Preply has developed its own online video platform, Preply Space. It is almost like any video calling software, but you don't need to download it. Preply classroom consists of a note and chat area. Furthermore, there is a homework tab and a highly interactive whiteboard. This is important in encouraging interactive learning. You can access learning materials wherever you are, and your tutor can send out lesson plans and attachments.
Preply Scholarship Program
Many people are not aware of this since this is something that you can easily miss out on while checking Preply's official website. The scholarship program is a crucial reward program for students who are dedicated and work hard while using Preply.
Preply's scholarship program is a competition that involves qualified applicants (Ph.D., university, or high school students between 16 and 35 years) submitting a 500-word essay on an academic topic. Participants should note that this is a community-driven competition. The top three articles are usually based on the highest community vote. The $4,500 price is generally distributed among the three winners. Anyone from anywhere in the world can enter this competition!
Preply Customer Service
You can make inquiries or issue complaints via email or the chat service via social platforms such as Instagram and Facebook. Unfortunately, it's impossible to contact the customer service agents through direct phone calls.
However, you should expect a response within an hour even though the company's estimated wait time is 48 hours. If you opt to use the chat feature, understand that it should be within the local opening times since this feature isn't available 24/7.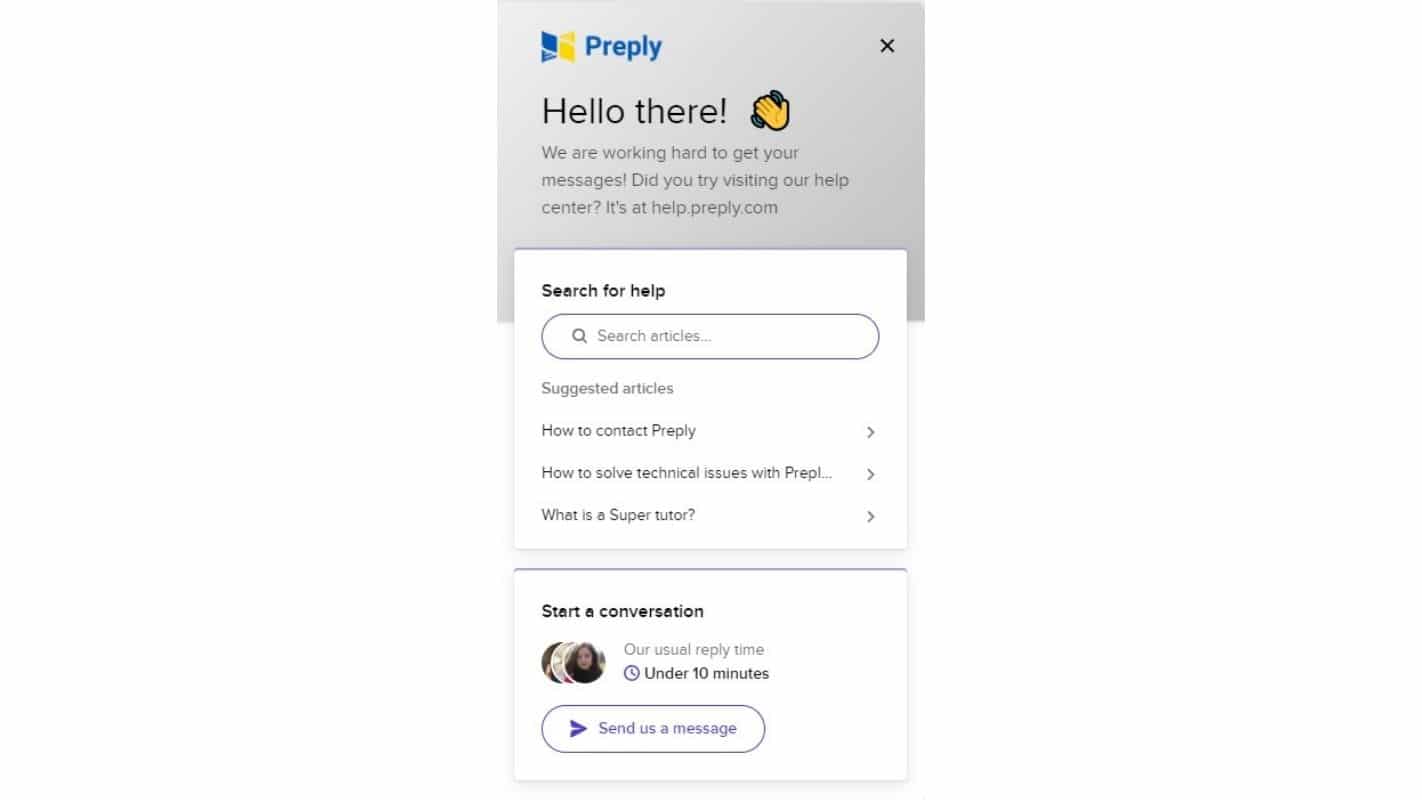 It's advisable to, therefore, go through the FAQ section before contacting customer care since you will most likely find the answers to almost every question here. Additionally, the information on this platform is comprehensive, from how to sign up, choose a language tutor, key features, etc. Furthermore, there are also language-specific FAQs that are beneficial for those learning new languages.
Preply Q/A and Blog Community
This is an online community where students with questions can ask them. You can literally ask a question about anything, and the online tutors will give you the proper feedback. You don't need to pay anything for this, and you also don't need to have an account.
Preply's blog community lets you take your lesson packages a notch higher. This section focuses on culture, pronunciation, and revision skills. In addition, the community experts in the Q/A and blog make the whole learning process more enjoyable.
Pros and Cons of Preply For Students
Next in our Preply review is a list of the pros and cons for students. If you are looking for a platform to learn languages and other subjects, here's why you should consider choosing Preply:
Learning flexibility
There are tutors from everywhere globally, which means that you can select tutors based on your availability. For example, if you are busy during the day, you can pick evening classes or opt for weekend classes.
Customized, Immersive Approach
Your learning materials can be customized based on your specific needs, depending on your agreement with your tutor. For example, it can be based on your level of skills, learning style, availability, etc.
Tutors need to assess the learner's skills and then prepare specific lessons. You learn virtually one-on-one, which means that you will get real-time feedback.
Service Satisfaction
The aim of the trial lessons is to ensure students get the tutors they want. So, if you are not satisfied with the trial, you can simply look out for another tutor. Besides that, there is a money-back guarantee for those not fully satisfied with the services offered.
Discounted Trial Lessons
Those looking for tutors can use the discounted trial lessons in bulk. Suppose you are a newbie using this platform. In that case, you will have access to first-timers' discounts before purchasing bulk lesson plans from your favorite tutor. This means that you can spend less as you shop around.
However, using this platform for learning comes with its downsides, for instance.
Your teaching credits will automatically disappear after twelve months
You aren't allowed to pay for a single class at a time. Instead, you are restricted to buying in bulk.
Web Glitches
Just like other websites, Preply's website can get faulty. This doesn't eliminate the fact that it has an interactive and user-friendly interface that promotes a seamless learning experience. However, the technical issues may lead to difficulties when trying to load lessons. It might also take longer for the student's profiles to register their lessons. This is a problem that can easily lead to confusion.
No Free Trial
Most people expect trials to be free, but this isn't the case with Preply. Even though this learning platform offers excellent deals and discounts for learners searching for tutors, there is still no free trial. There are still many other learning platforms that offer users a couple of days free of charge, and you have the option of paying for each lesson as you go.
The only free services you can access while using Preply are the Q&A and the blog. On the upside, the fees are generally reasonable, and you can always choose a private tutor based on your budget.
Pros and Cons of Preply For Tutors
Next in our Preply review is a list of the pros and cons for teachers. Using this platform has several advantages for teachers in the following ways:
Marketing Opportunity
You stand a better chance to market yourself as a tutor while using Preply. While the marketing process isn't direct, you can focus on a specific niche and offer the best services possible. Besides that, you can take a different approach. For instance, most teachers here offer conversational English language services. Therefore, you can market yourself as a different tutor by providing English exam preparation skills.
Customized Cost
You can choose tutoring costs based on your qualifications, specialization, and experience. The best way to determine what you should charge can be based on the amount of time it takes you to prepare learning materials and the value they will add to the students' life. This doesn't mean that a material taking a couple of hours to prepare should be the cheapest. Make sure that you make your prices highly competitive.
Schedule Flexibility
You can schedule your lessons depending on your availability. Besides that, you can reschedule your lessons in case of emergencies. Students can also book their lessons two days in advance.
Despite all these beneficial features, there are still some downsides that tutors might experience, and they include:
Free Trial Lessons
Teachers don't get paid for the trial lessons, which take up to one hour. What happens when there are 4-5 students who need trial lessons? This can be discouraging since most people usually want to take trial lessons first before making full commitments.
Inconsistent Demand
The demand isn't consistent, and there is overall fluctuation. The summer period usually has the lowest demand. You can't bank on Preply since the lack of demand surety can cause unnecessary stress. Thus, it would be best if you only made teaching on this platform a secondary job.
Preply Refund
You can always transfer the money in your account to another tutor or seek a free replacement. However, if you have decided to stop learning completely, you can proceed and request a refund. You will be given back your money under the following conditions:
You made payments less than 90 days ago
You currently don't have any unconfirmed lessons with a teacher you are requesting a refund from
Contact the support team with the tutor's name and a short feedback. Explain why you want to cancel your learning with this online teacher. You will get your refund within 30 days.
Preply FAQs
Q: How Does Preply Work?
A: it's an online teaching/learning platform where tutors and students can connect one-on-one. Students can search and connect with language skills experts, native speakers, and private tutors specializing in other niches. It features an interactive platform consisting of a whiteboard, attachment folder, homework tab, chat, etc. All the lessons are being held in Preply Space. Preply Space is an online video platform developed by Preply.
Q: How Much Do Students Pay?
A: There isn't a specific price guide for students since charges aren't subscription-based but at an hourly rate. But for most tutors, the lesson prices are between $10and $29.
Q: What Makes Preply Interesting?
A: Anyone interested in learning languages can find a qualified tutor on this platform. Teaching hours are flexible, and tutors can customize learning materials based on personal needs. Choose from a range of tutors, each with a different teaching style and teaching experience. Find the English tutor you like best and with whom you have the most success.
Q: How much does Preply pay?
A: It's possible to make a decent amount of extra money if you commit to weekly lessons. Most popular teachers on Preply can earn an average of $550 a week, depending on the topic, lesson prices, number of classes, and student retention. Take the numbers from the table below: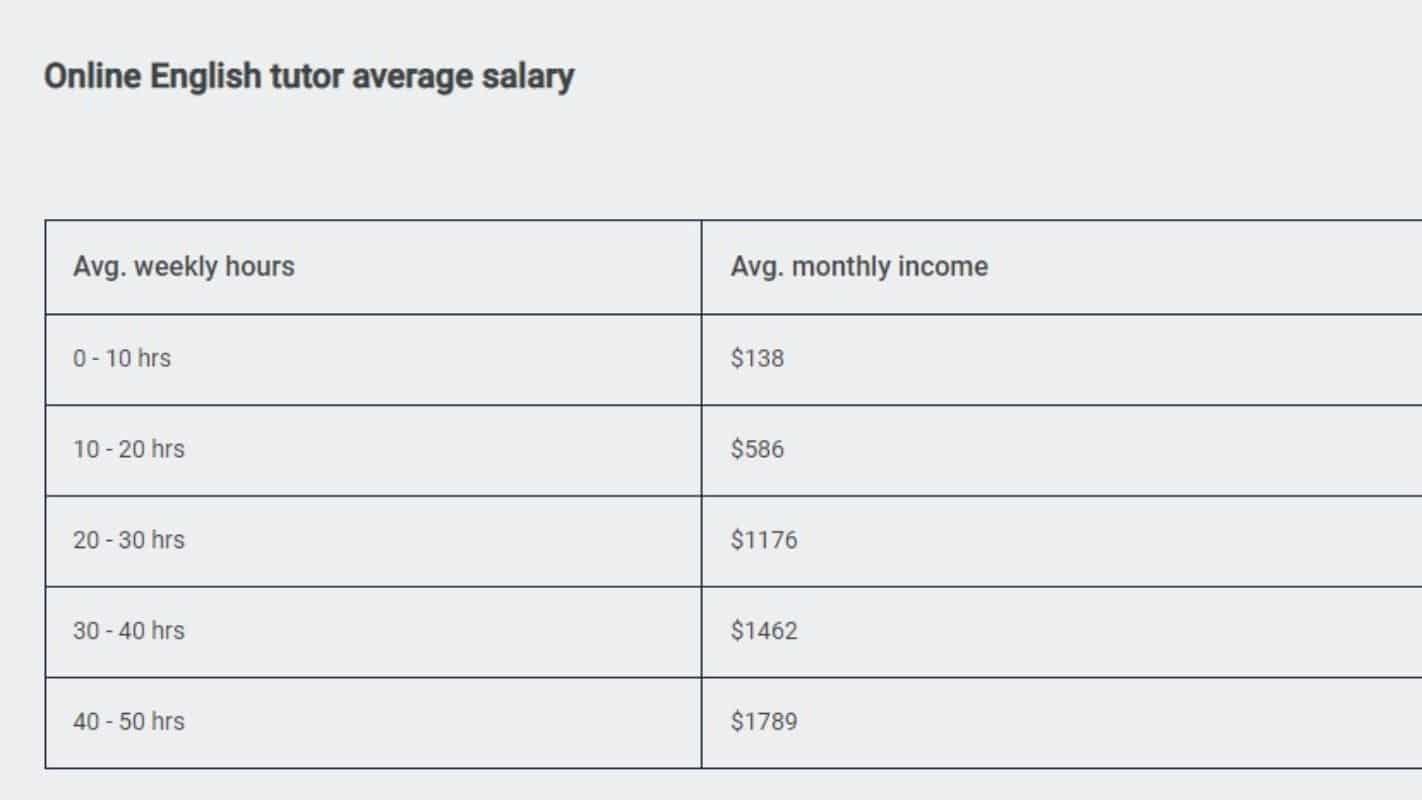 Q: How much does Preply take?
With each new student, Preply charges a 100% commission fee on your first lesson payment. The commission for all subsequent lessons ranges from 33 to 18 percent and is determined by the number of completed lesson hours with students. The more tutoring you do through Preply, the less commission you pay. Take the numbers from the table below: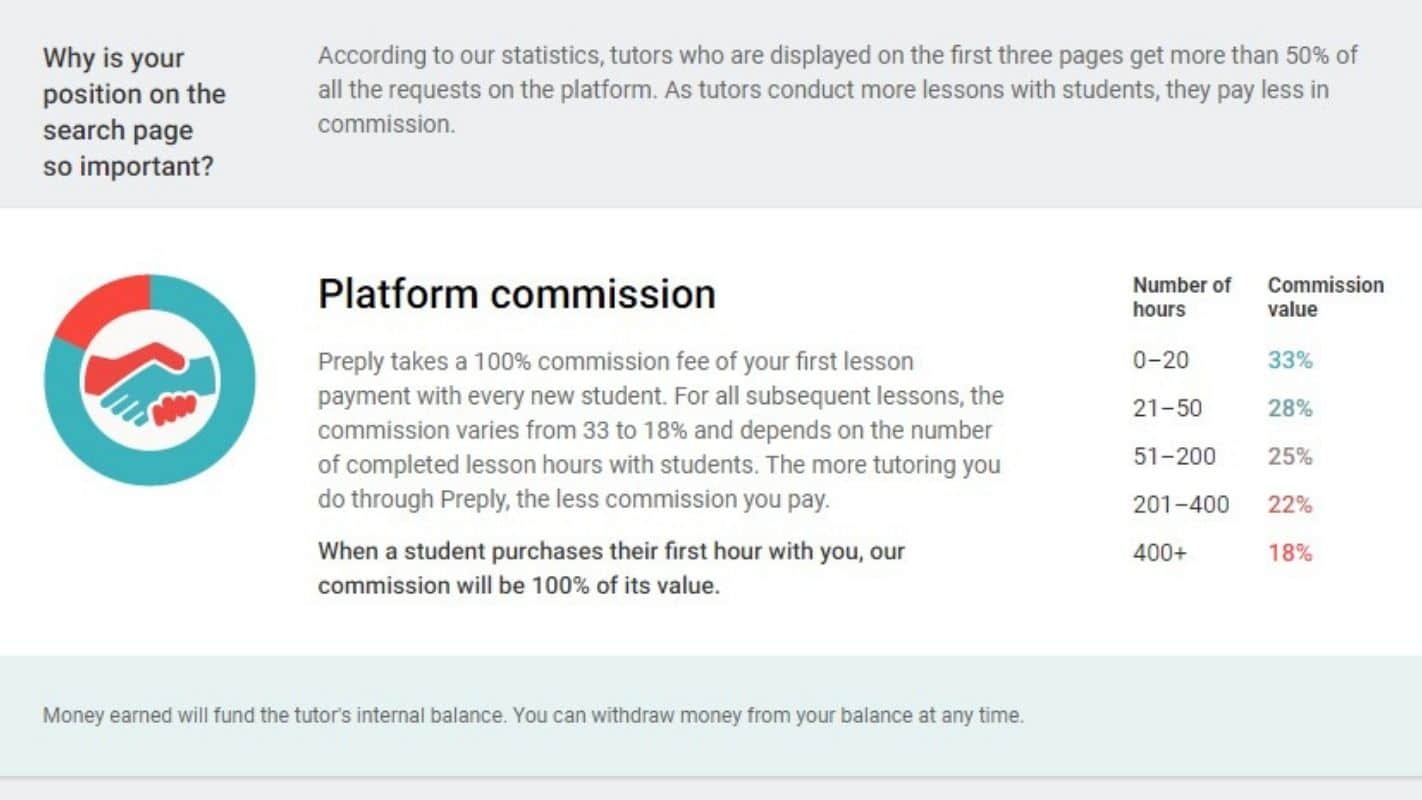 Conclusion: Is It Worth It?
Preply is worth it. Suppose you are a tutor and have a lot to offer students, especially those interested in learning languages. In that case, you should invest your time in creating your profile here. You can make a good amount of passive income on this educational platform.
For students, regardless of learning style, level of skills, or budget, this is one of the best platforms. What else is better than learning directly from a native speaker? You have access to personalized learning material, and you can schedule your lessons based on your free time. In addition, different tutors offer various charges per hour, so the pricing isn't restricted to a specific amount. Just make sure that you do your research to get value for your money.
From this Preply review, it's clear that this program is what you need to learn foundational language skills for personal or professional use. It's beginner-friendly since students and tutors are always connected 1-1. In addition, there is a huge pool of teachers and learning materials, so your options are almost unlimited.
Taking your first Preply lessons is risk-free since they refund you everything if you are not happy with your teacher. So start your learning journey today.
Happy language learning! And thanks for reading,
Zaid
Sources:
Share with your Friends: