Shopify vs Magento: Which Ecommerce Platform Is Best For You?
The field of eCommerce is expected to reach a whopping $1.6 trillion in growth this 2022. According to a study, more than two billion people made online purchases in just 2020 alone. And as more individuals open up online stores, it is only expected that these numbers will continue to rise.
And if you're also looking forward to opening up an online store, it wouldn't be surprising if you're looking for the best eCommerce site to sell your products or services. For instance, you might be choosing between Shopify vs Magento for your online shop. And if you're still undecided between these two prominent eCommerce platforms, this guide is here to help you out.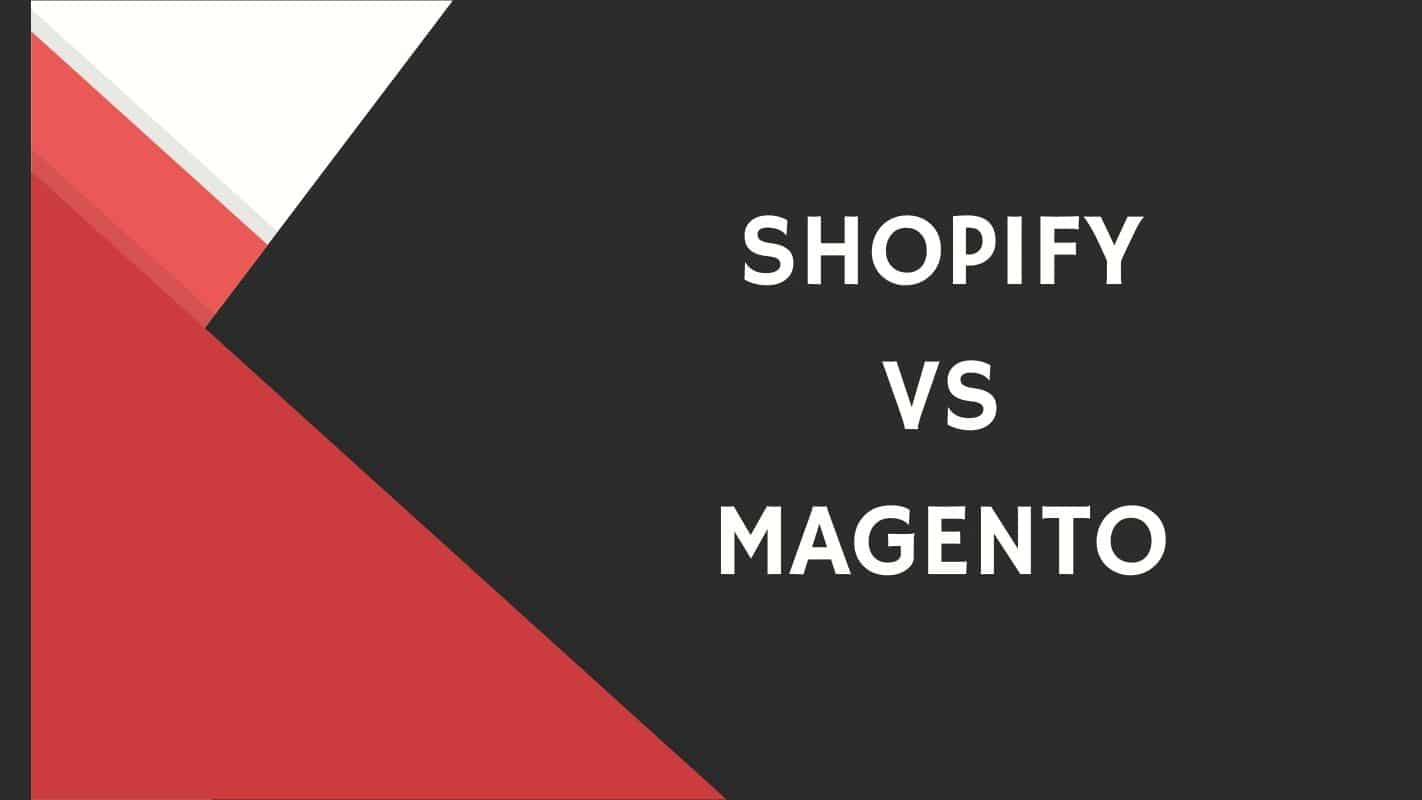 After all, it's only essential that you make the necessary comparisons first. This ensures that you choose the best type of eCommerce platform for your online business. Lucky for you, this guide is here to make things simple for you with a detailed side-by-side comparison of these two platforms for your eCommerce business.
But before anything else, here's a brief introduction of Shopify and Magento first.
What to Know About Shopify
This eCommerce platform offers subscription options to users who wish to set up an online shop to sell their goods. Shopify was founded in 2006, and its company is located in Ottawa, Canada. Besides selling your goods online, Shopify also has an option to sell your products and services through physical shops using their Shopify Point-of-Sale application and its included hardware.
What to Know About Magento
On the other hand, this all-in-one eCommerce platform is considered open-source software. Magento was developed using PHP and various PHP frameworks such as Symfony and Laminas. This eCommerce platform was created by Magento, Inc. and was launched in 2008. In May 2018, Magento got acquired by Adobe Inc. and is now named Adobe Commerce. So this versus article could also have the name Shopify vs Adobe Commerce.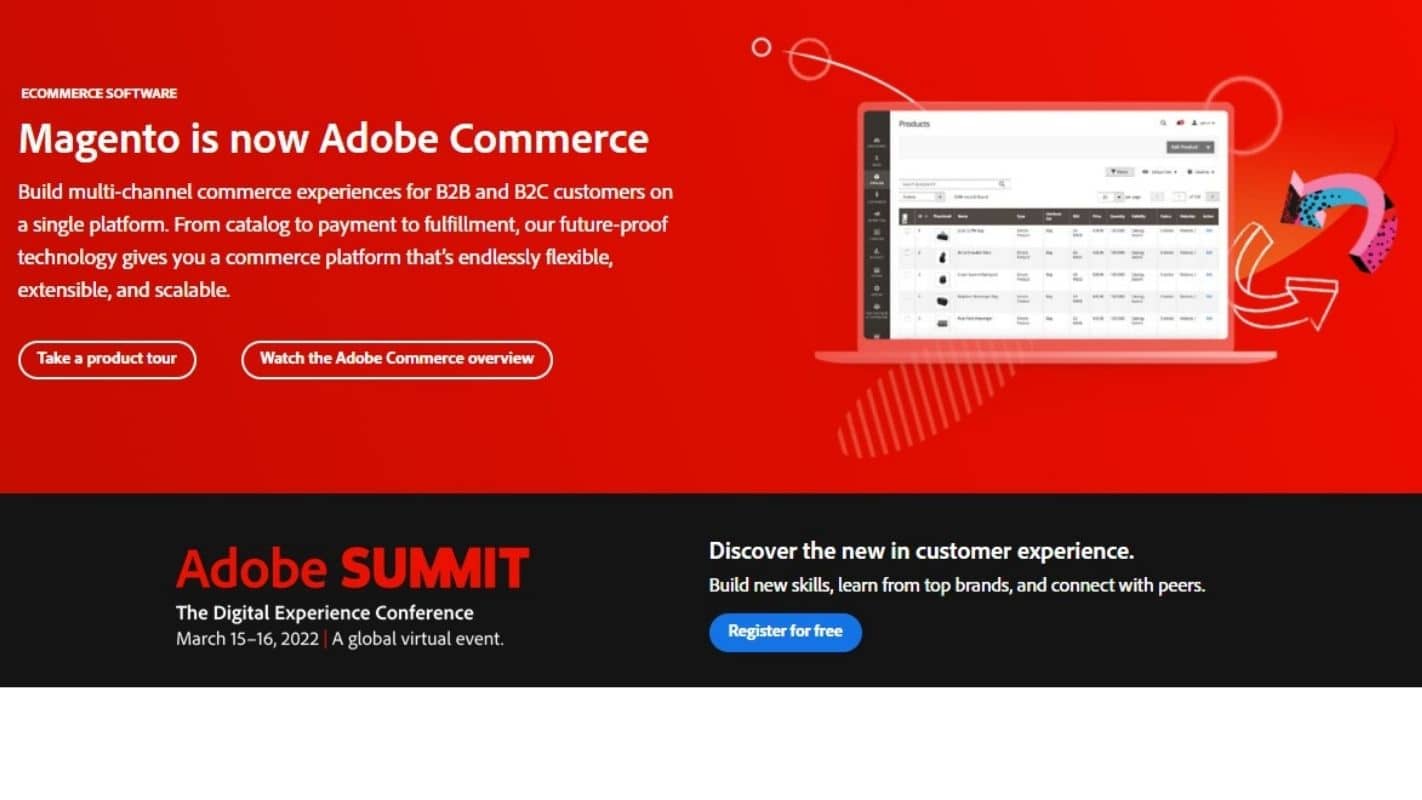 Another essential thing to mention is that Magento got a massive upgrade since they updated to Magento 2.0. So, when we refer to Magento in this article, we mean Magento 2.0. They officially stopped the support for the Magento 1.0 version in 2020. So, without further ado, let us get started with our versus review Shopify vs Magento 2.0.
Shopify vs Magento Features
Now that you're done reading a brief introduction of Shopify and Magento, it's time to compare these two eCommerce platforms below. So, before you choose between Shopify and Magento, here are some features you should consider from these two options.
Ease of use
So, between Magento and Shopify, which eCommerce platform is easier to use? Well, you should note that both Magento and Shopify have user interfaces that are easy to navigate. So, even if you're a newbie to all of this, you should easily be able to set up a store in no time.
But it is worth noting that Shopify comes with its Wizard Mode feature to let beginner users set up their store with ease. After all, you can quickly put custom photos in your store using the Wizard Mode for better customization. Moreover, you can also quickly drag and drop elements with its easy-to-use visual builder, allowing you to modify your website to your preferences easily.
Shopify has a Stock Photography Section so you can add free, high-resolution photos for better customization on your product pages and on your homepage.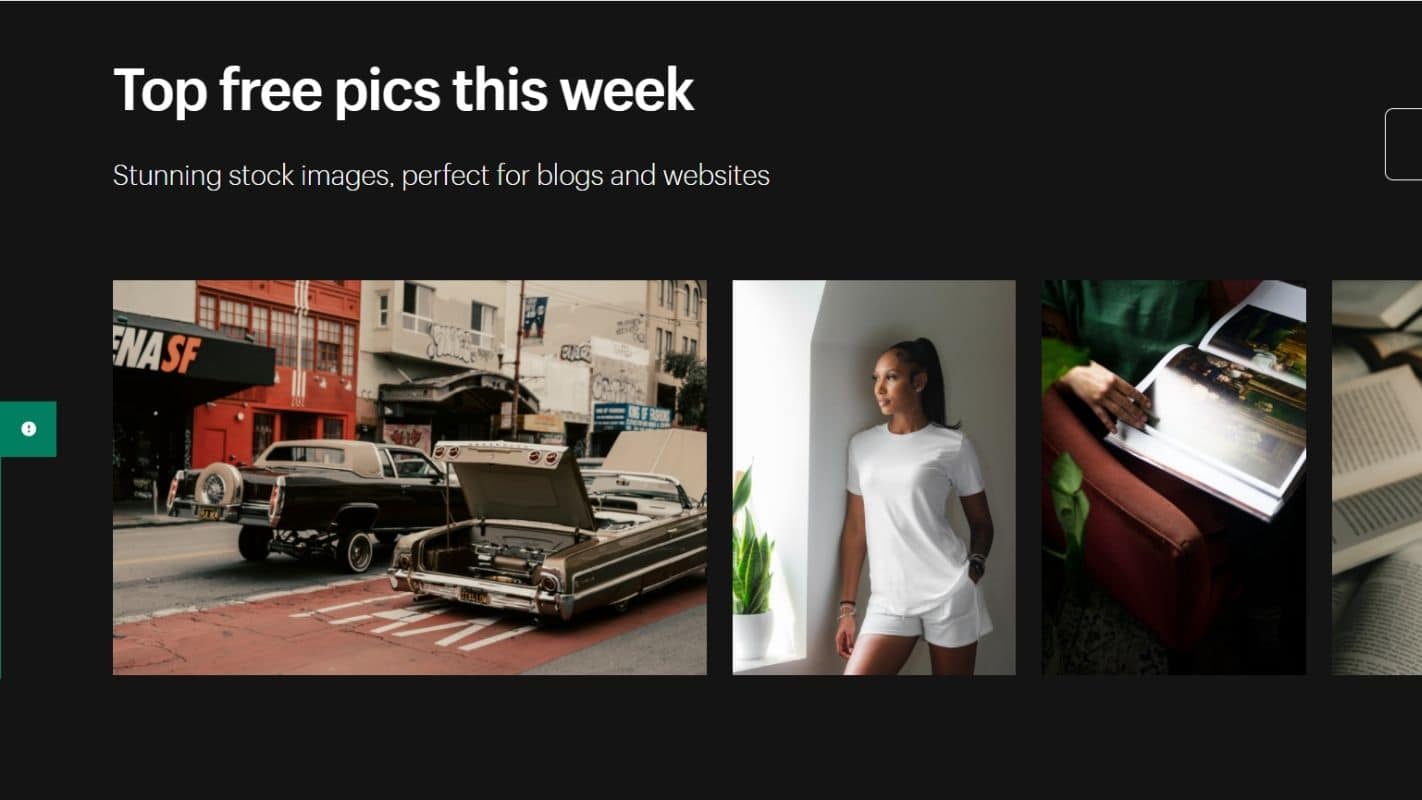 Unfortunately, the same cannot be said for Magento regarding its customization tools. This is because you need coding knowledge to customize your page to your liking. And if you want a better-looking site but don't have sufficient knowledge to do so, you will have to hire a web developer to create your desired online store.
Furthermore, Magento doesn't have the hosting you need as well. And as expected, doing the necessary hosting and coding is not easy for those who don't have experience doing these tasks. With all that said, it's safe to say that Shopify outshines Magento in this category.
SEO
Search Engine Optimization, or SEO, is crucial for a business. This feature increases your business' brand awareness, allowing you to garner more traffic and customers to your site. And naturally, more customers discovering your online shop means more opportunities to make sales.
If you're looking for better search engine optimization options for your store, Magento should offer what you're looking for. Magento includes SEO guides, prompts, and other tools that will help you optimize your store as you wish. All these are built-in the platform, ensuring you don't have to download any add-ons to optimize your site to the fullest.
Meanwhile, Shopify doesn't offer much for its SEO options. Sure, Shopify lets you do basic search engine optimization by modifying page titles and utilizing image alt tags. But other than that, you will have to look for add-ons in their app store if you want better optimization options.
Templates and Theme Design
The template of your website is what your shop visitors initially see. So, it's vital to pick a visually pleasing and functional theme. Besides, choosing a theme that's both pleasing to the eyes and fully functional ensures that your site visitors see your site as a credible business.
Due to that, you'd need to pick an eCommerce platform that offers the best themes and templates suited for your business. With that being said, next up in this article is a comparison of Magento vs Shopify in terms of their offered selection of templates and theme designs.
Shopify offers a wide variety of free and paid themes that cost around $140 to $350. Once you're set with a specific template, you can now go ahead and customize it to suit your needs and preferences with Shopify's website builder. And you don't even need to do some coding when customizing your site.
More importantly, all Shopify themes are optimized to be functional and visually appealing on different devices. Every theme from the Shopify store is fully responsive. And with readily available themes for you to choose from, you can select your preferred theme. Alternatively, you can hire a web developer if you want a custom template.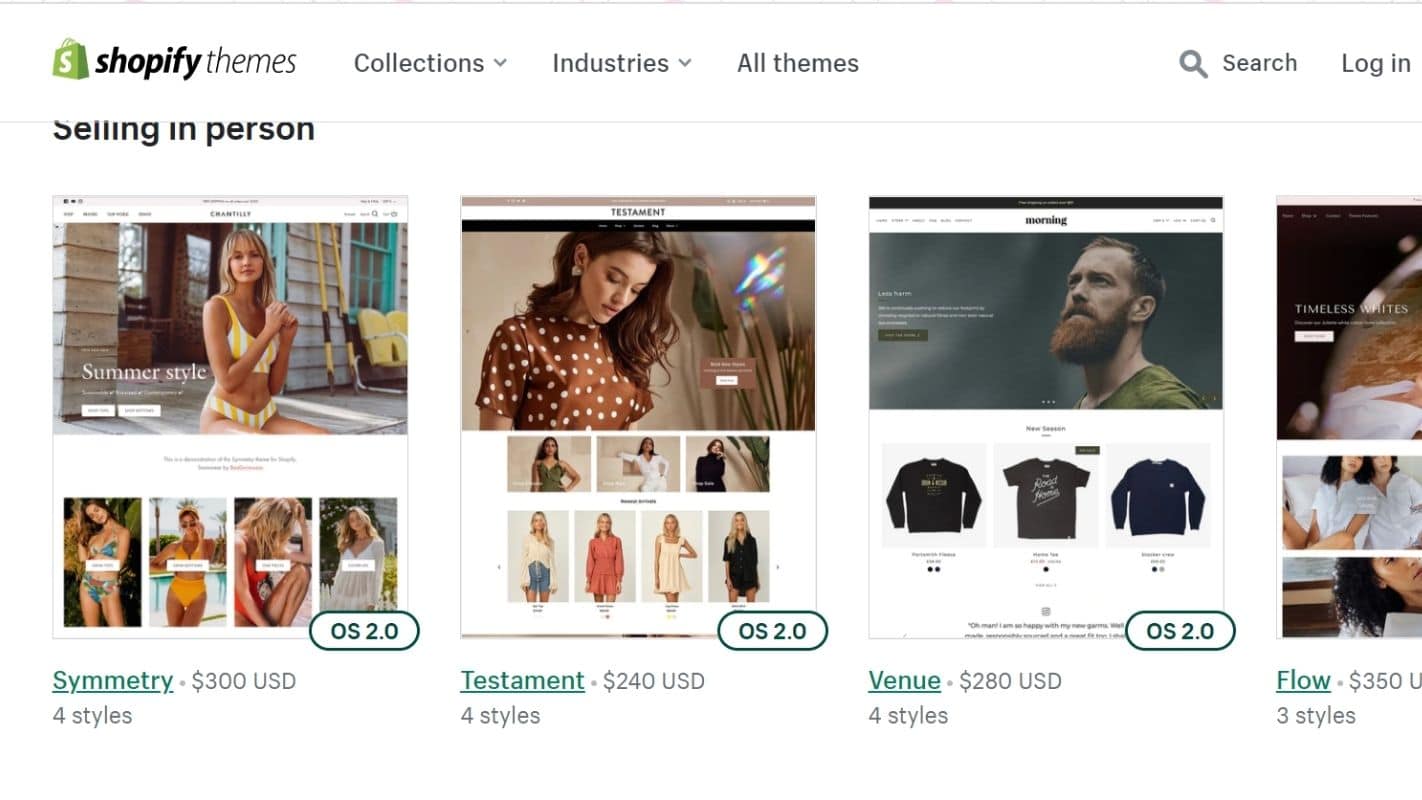 On the other hand, Magento also offers both paid and free templates. Furthermore, all these themes provide outstanding mobile responsiveness, so you can ensure that your eCommerce shop also runs smoothly on different devices.
Like Shopify, you can also opt for custom Magento themes with some coding knowledge or an expert's aid. But compared to Shopify's theme pricings, Magento's most comprehensive template costs $499. Such prices can dent your budget if you're a small business owner.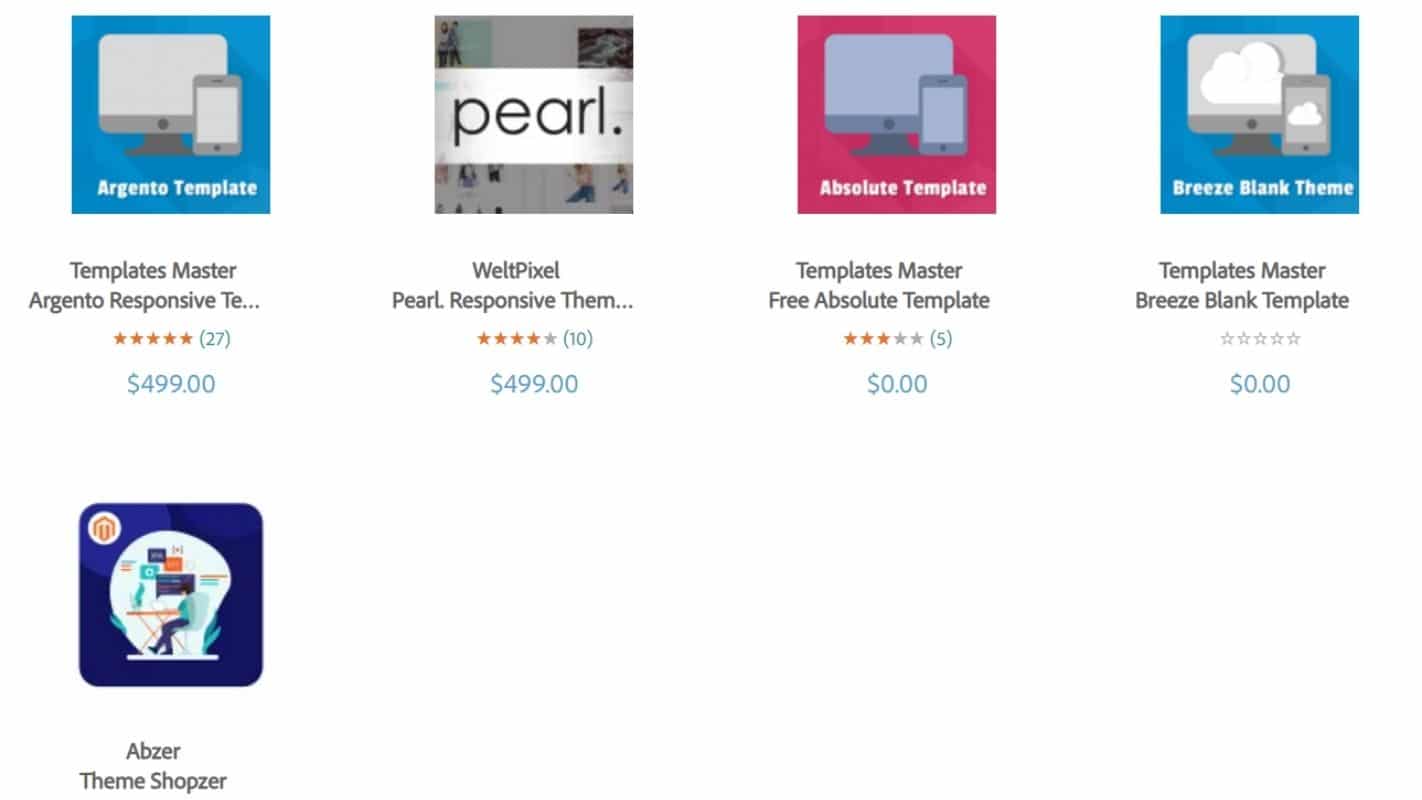 So, after looking into their offered templates and themes, it can be concluded that Shopify dominates this category. With their selection of much more affordable premium themes and templates, you would easily find a theme that best suits your store without hurting your budget.
Add-ons and Integrations
Besides the standard online shop functionalities, you'd want to add more features if possible. Besides, as a business owner, you'd like your customers to have an enjoyable and convenient experience while browsing your online shop. For that matter, here is Magento vs Shopify in terms of their provided add-ons and integrations.
Magento's multiple types of extensions can be found in their marketplace as always. Magento includes over 5,000 extensions, with nearly 2,000 of these extensions being offered for free. Magento extensions cost a minimum of $30, with other extensions priced as high as $2,000.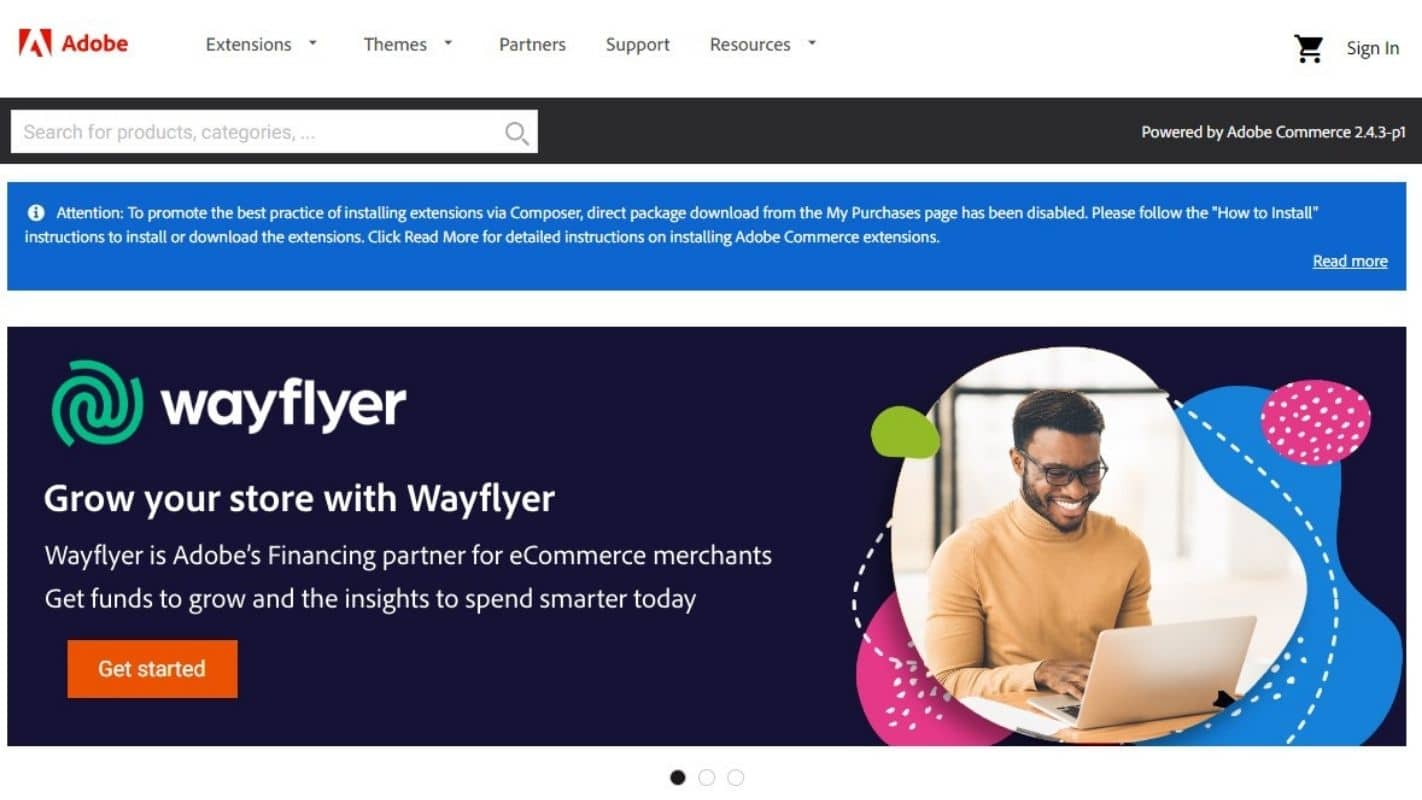 Shopify's app integrations can be found in their Shopify App Store. Unfortunately, compared to Magento, they only have over a thousand free and paid extensions. But despite having fewer app integrations, Shopify assures that all their integration options are wonderfully polished before being released for use.
But even though Magento Commerce offers more than 5,000 extensions for its users, you shouldn't easily conclude that that makes Magento the winner for this category. After all, you're required to know some coding for you to make the most out of Magento's extensions. So, the clear winner of this round is definitely Shopify.
Reporting and Analytics
Tracking your sales, orders, and traffic ensures that you can make the best decisions in running your business. And for you to do that, you'd need the necessary tools to help you monitor all of these. So, here's how Shopify vs Magento performs in this category.
Shopify readily includes several analytics tools for your online store. This consists of a helpful dashboard containing your store's sales, orders, and traffic. You can also make the most out of Shopify's product, export, and traffic/referral reports to better understand your store's performance in detail.
As for Magento, you'd need to find and install your preferred reports and analytics extensions in their Magento marketplace. Although some extensions can be installed for free, the best and featured tools will cost money. So, based on the information, Shopify owns this round.
Inventory Management
You'll need a solid and robust inventory management system, as well as an easy-to-manage order management system for almost every store you open. Both of these tools here meet these requirements.
You can have an unlimited number of products on Shopify, each with up to 100 product variants. Customize your product by uploading images, adding text, changing the image ALT text, and more. Shopify allows you to keep track of your inventory in real-time. Keep track of every product and, if necessary, make manual adjustments.
Choose between a digital and a physical product and whether or not to track inventory levels. Shopify gives you nearly limitless options for what you can do with your inventory. This is primarily due to the fact that Shopify was created as an eCommerce platform. And not, first and foremost, as a blogging platform like other eCommerce software.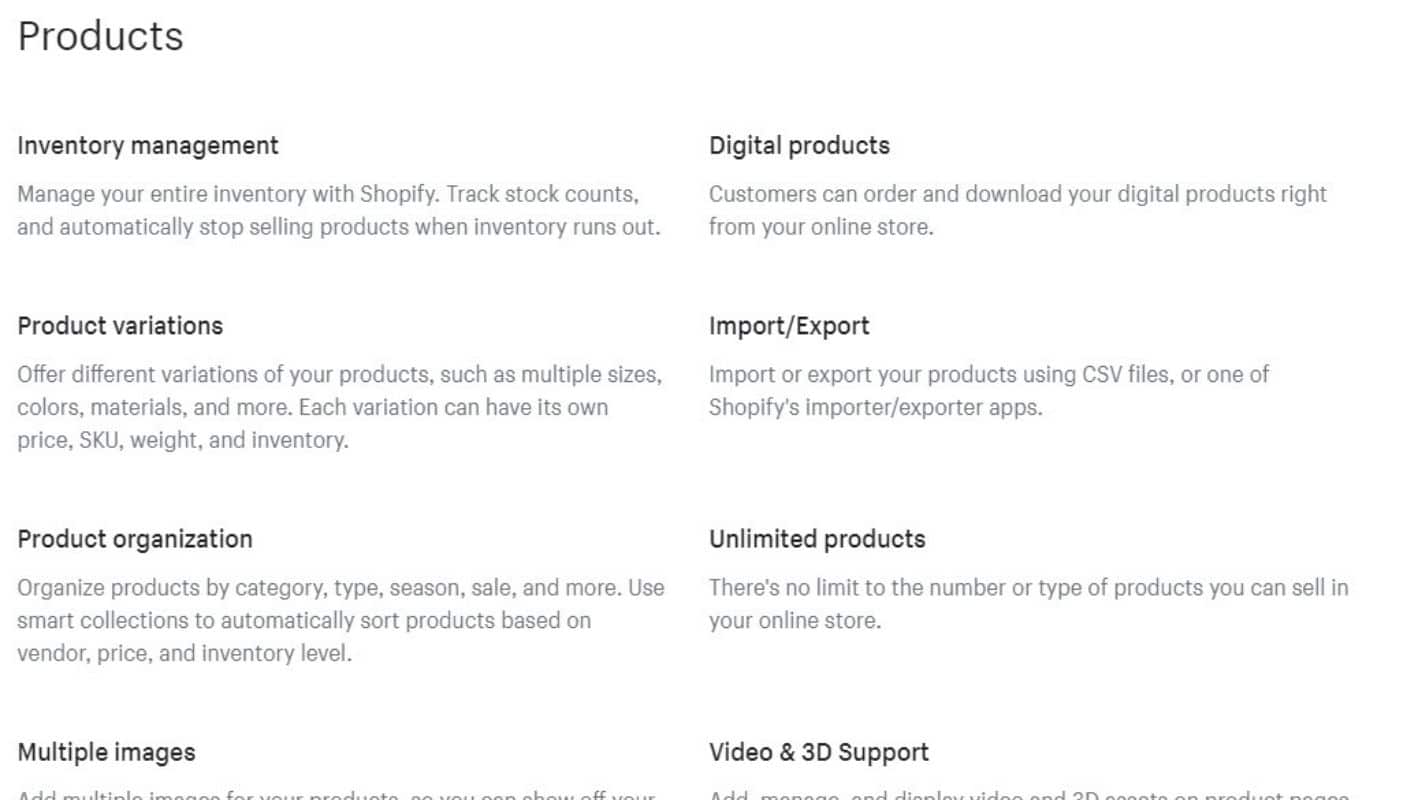 Magento and Shopify both allow you to manage multiple levels of inventory. This means you can have various locations with goods and manage the stock levels of all of them with a single tool.
Magento also has no limit on the number of products you can display on your eCommerce site. Magento gives you complete control over your stock levels. If necessary, manually adjust the quantity, add products to your stock, and more. Set a backorder notification threshold or enable out-of-stock alerts.
Magento makes it simple to sell your products to other businesses. It comes fully fletched with all of the options you'll need to do this professionally. In addition, both Adobe Commerce and Shopify offer exceptional inventory management.
Payment Options and Transaction Fees
In terms of payment options, Magento is your best bet. After all, they cater to more than 150 payment options. Although most of these payment methods are aimed at bigger online shops, you can connect your store with commonly used payment methods by installing them from the platform's marketplace.
Besides that, Magento also permits direct selling of your products and services on Amazon while utilizing your inventory from Magento. This neat option lets you extend your means of getting more customers outside the Magento platform. As for its payment provider fees, Magento charges 2.9% and an additional $0.30 per transaction for Magento Open Source and Magento Commerce.
Meanwhile, Shopify supports more than 100 payment methods. Therefore, the transaction fees will depend on the Shopify plan you're using. For instance, Shopify Basic charges a 2.9% and extra $0.30 per transaction for online credit card rates. On the other hand, the regular Shopify plan charges 2.6% and an additional $0.30 for every transaction. Lastly, Shopify Advanced charges 2.4% and an extra $0.30 per transaction.
However, with Shopify, you can avoid these transactions fees. After all, Shopify owns its own payment gateway entitled Shopify Payments. But of course, Shopify Payments will still charge made from credit card transactions.
Chatting Tools
As a business owner, you'd want to cater to your customers' varying questions and concerns. And for you to do that, your site would need a tool that connects you to your customers. Gladly, both platforms offer tools that'd open up customer support for your online business.
For example, Magento offers plenty of extensions for a live chat option in their marketplace. This allows you to look for the most convenient live chat feature for your site. On the other hand, Shopify includes a chatting inbox called Shopify Inbox for managing customer conversations, creating automated messages, and other helpful chat features.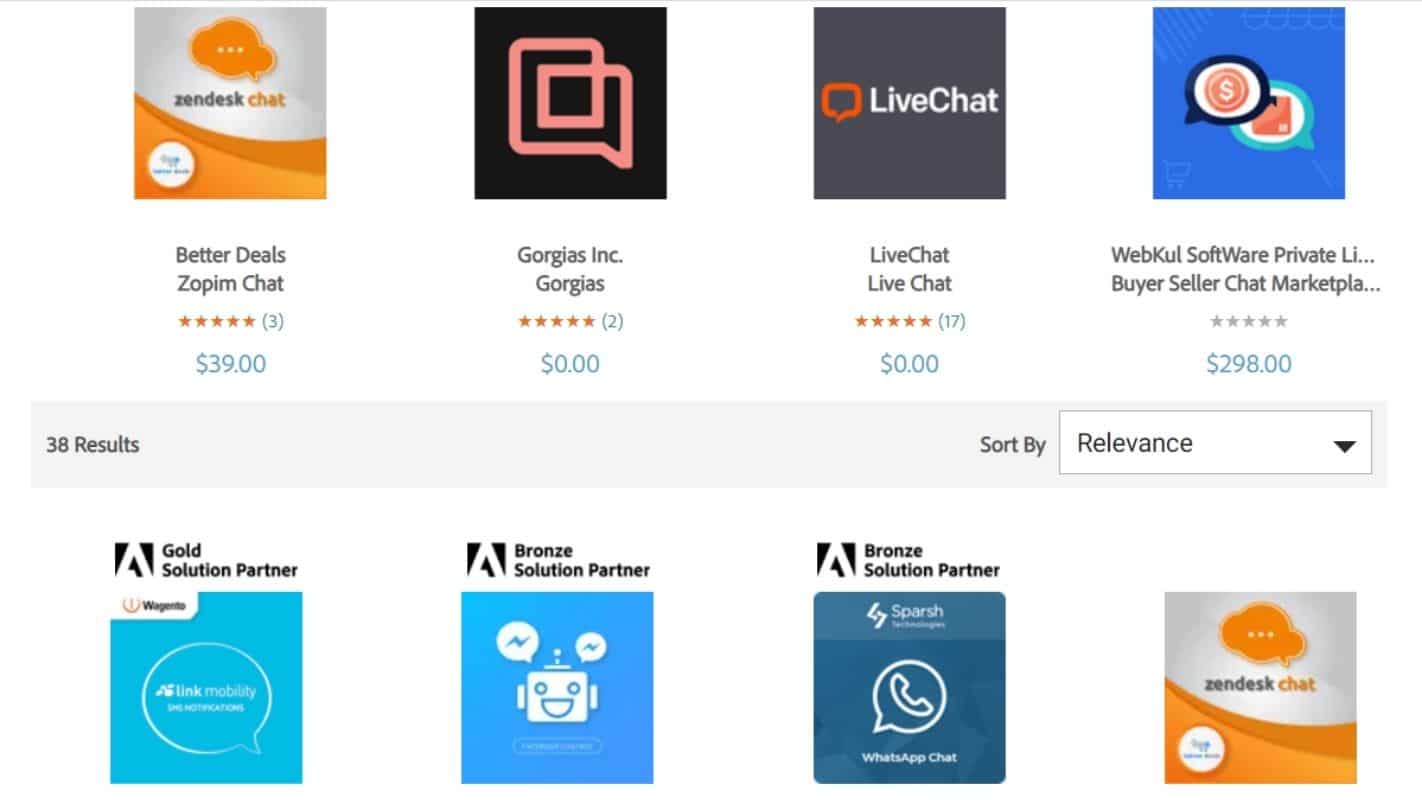 Overall, both platforms seem to offer great live chatting features for their users. But since you have to do some coding to add live chat features in Magento, Shopify might dominate this category for its already included inbox feature. But in terms of variety of choices, Magento has an edge in this category.
Customer Support
If you're ever dealing with issues or concerns, it's crucial to have a team that's ready to answer all your queries—considering that, which platform offers the best customer support for their users? Here are all the details.
Shopify includes various valuable guides for its users. You can ensure that someone readily responds to your queries from 24/7 phone support, social media support, email support, and a helpful forum. Furthermore, they also have an efficient help center, video guides, and advanced specialist supports for all your concerns.
However, Magento has fantastic step-by-step user guides in terms of community forums. After all, Magento is full of dedicated developers that will readily help you out with their helpful info. In addition, you can also gain access to support teams such as SiteGround for all your Magento-related concerns.
So, with that being said, Magento shines in this portion for its wonderful community of helpful developers and support teams.
Dropshipping
Are you wondering which platform is best for your dropshipping business? Although Magento offers an extension for dropshipping in their marketplace, Shopify is still your best eCommerce platform if you're a dropshipping business. After all, they're a favorite among dropshipping businesses for good reasons.
Besides offering affordable pricing plans (to be discussed later), Shopify directly transacts with vendors in charge of stocking, packing, and shipping your goods. And they do all of that for economical costs. So all you have to do is create a collection of products for your shop, advertise them, and leave everything else to the dropship vendors. Doing dropshipping is that easy when it comes to Shopify.
Shopify Vs Magento: Pricing Plans
Finding out the pricing plans of an eCommerce platform is essential. This is important, particularly if you're a small business owner with a relatively small budget to set up your online shop. So, here is Magento vs Shopify's pricing plans below.
Shopify Pricing Plans
Shopify includes three pricing plans for users: their Basic, Shopify, and Advanced plans. All plans ensure that you can sell various products, own staff accounts, and have 24/7 support. In addition, all plans also provide other essential features such as currency conversion calculations, fraud analysis for payments, and setting different local payment methods.
But of course, their much more premium plans include better features for your shop. These premium plans that are priced higher are way suited for growing or scaling businesses. Here are some of them below:
Estimating and collecting duties and import taxes upon checkout for customers

Options to set different prices in different markets

Get standard or advanced reports

Receive varying generous shipping discounts depending on your chosen plan

Increased number of allowed staff accounts

Increased number of inventory locations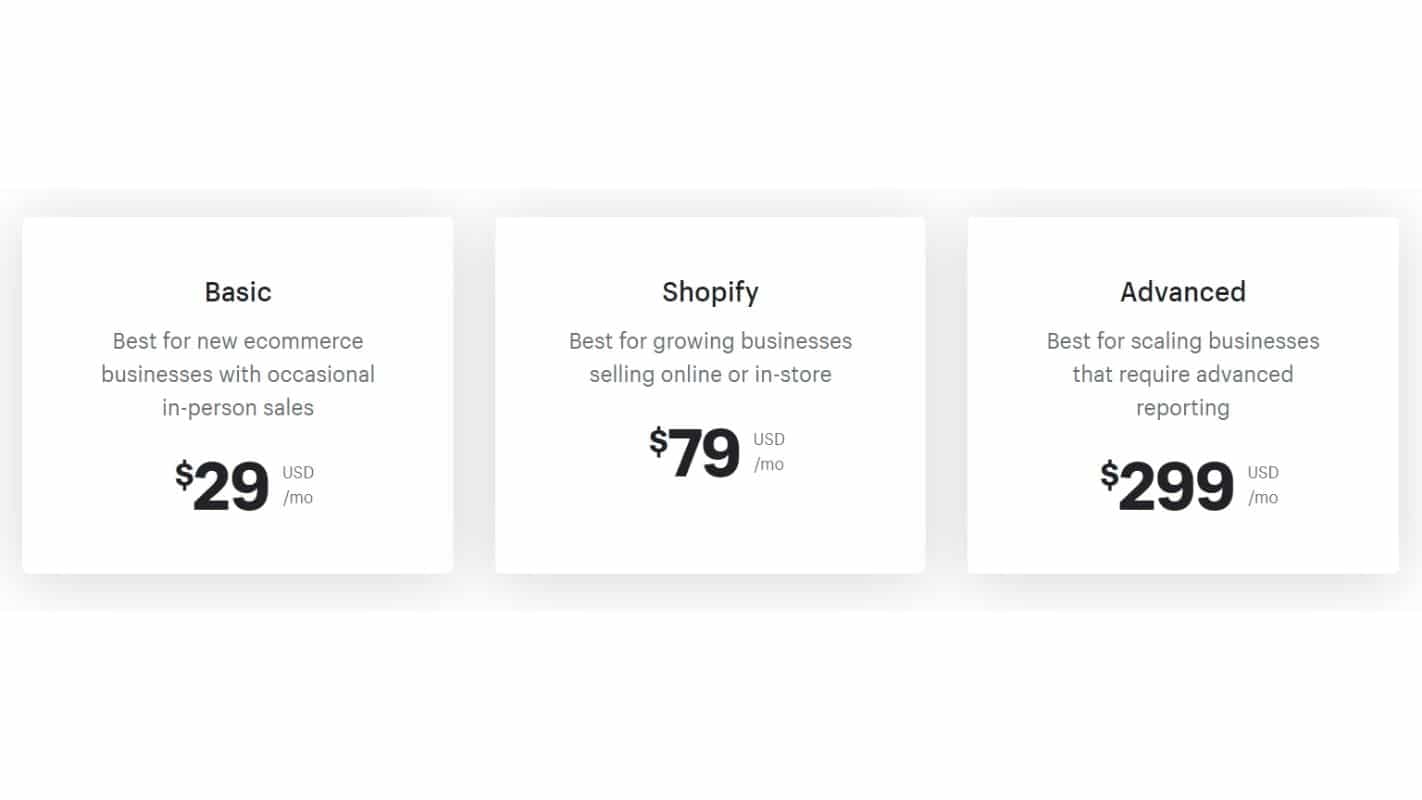 Magento Pricing Plans
Magento also offers different pricing plans for its users. But unlike Shopify, Magento doesn't post its pricing plans on its official website. Gladly, another website was kind enough to provide the complete details regarding Magento's pricing plans readily. And here are some of their prominent features for their pricing:
A wider environment for staging your business

Optimization options for your images

Tools for tracking your performance

Tools for backing up your eCommerce store's data

Tools for deploying your business

Better customization

Quicker responses from their support team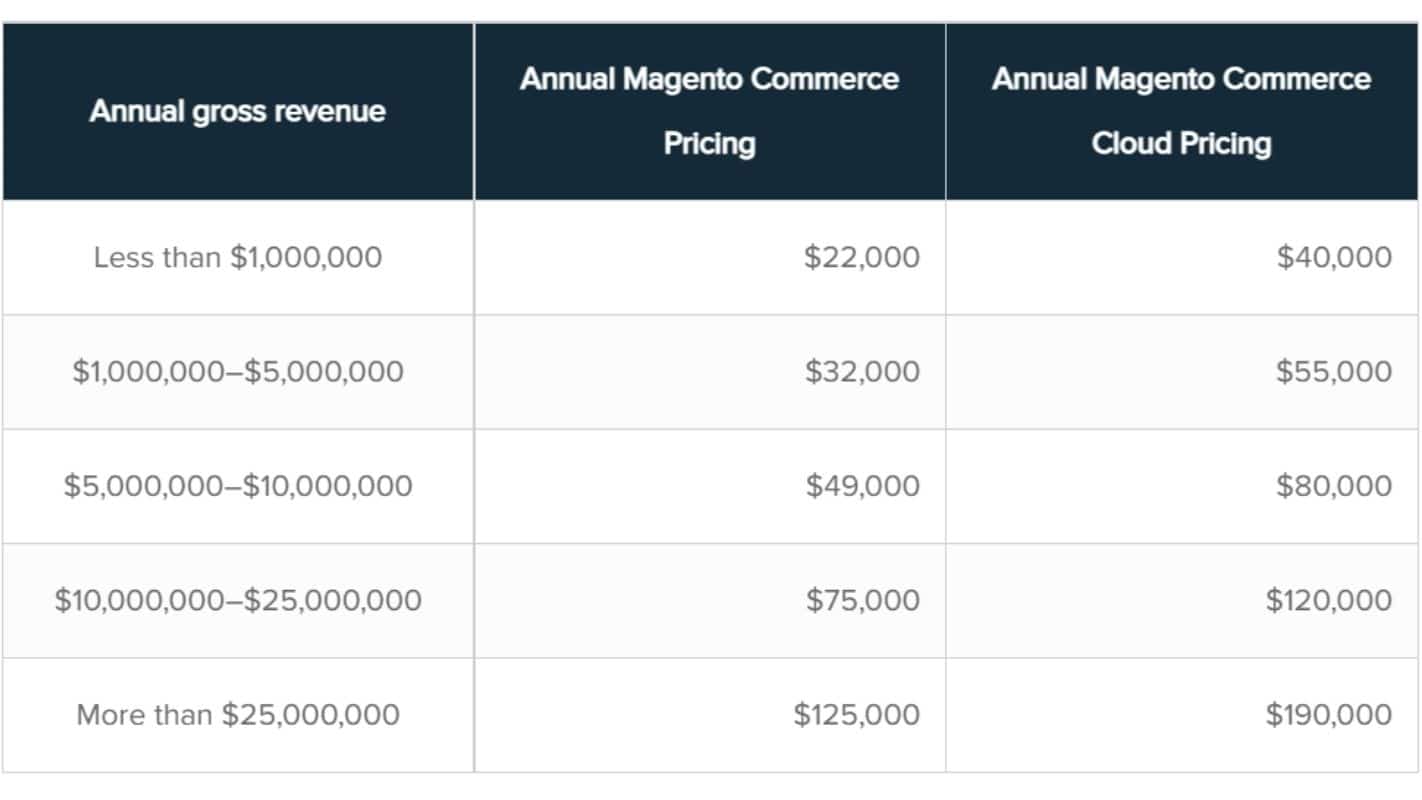 Shopify vs Magento – These are the Key Differences
As seen from the information above, Shopify and Magento outshine each other in different aspects. Here are all their main differences summarized in this list below:
Compared to Magento, Shopify has its payment processor, and using it waives you from any transaction fees.

Unlike Shopify, which has built-in reports and analytics tools, you'd need to download the required reports and analytics tools via extensions in Magento.

Magento excels more in SEO optimization due to its built-in tools for it.

Shopify is the better eCommerce platform for dropshipping businesses due to its included features for this type of business.

Setting up an online store in Magento is a lot more costly with their expensive pricing plans and prices for building your online store.

Magento offers various extensions, but you'd need coding expertise to download quality extensions for your online shop. Unlike Shopify, Magento is home to more than 5,000 extensions for users to choose from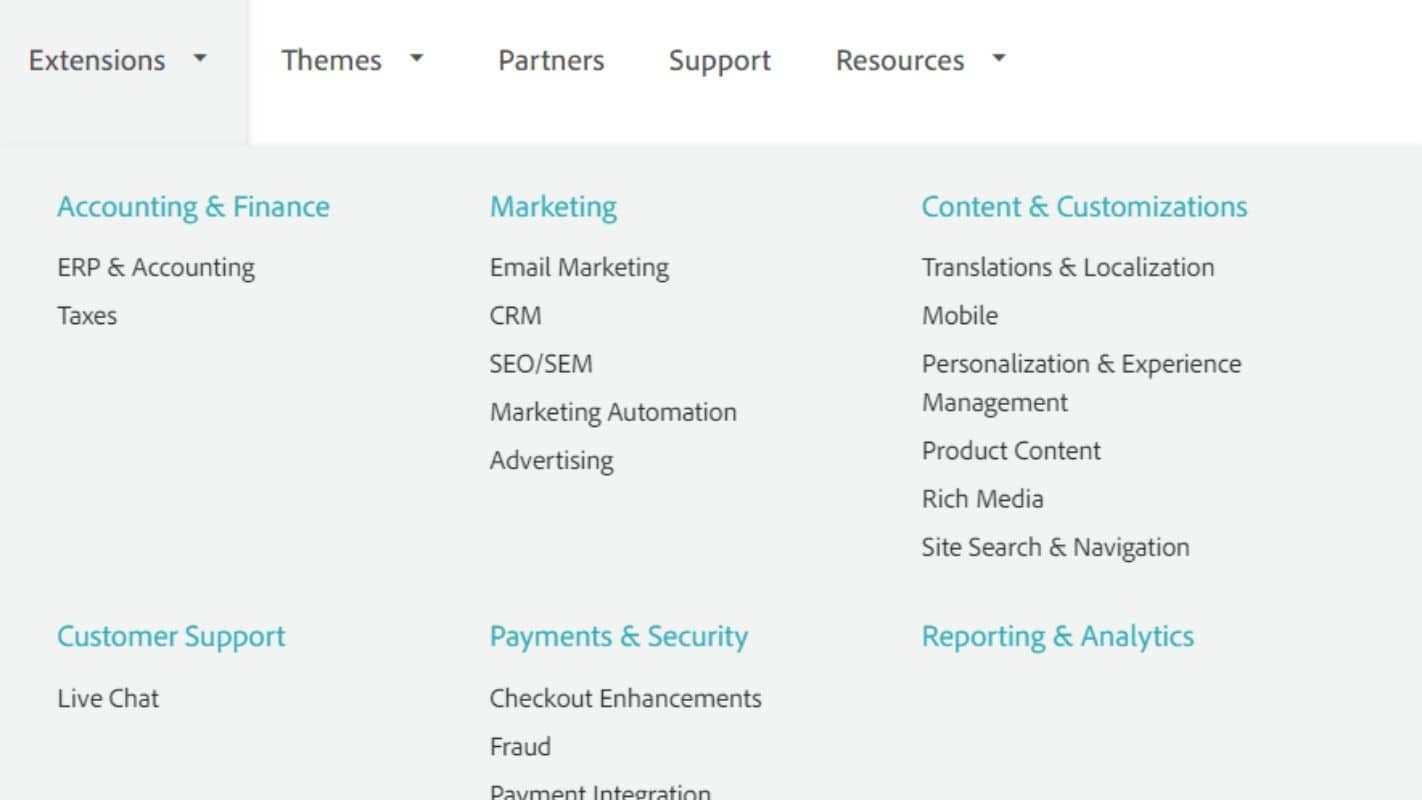 Shopify vs Magento – These are the Key Similarities
Even though Magento and Shopify have their differences, it's still safe to say that they have critical similarities as eCommerce platforms. So, here are their following similarities:
Magento and Shopify cater to plenty of payment options

Both offer great free, paid, and custom themes

Both provide excellent customer support tools such as live chat features

Excellent customer support team and communities for assisting users

Shopify's Shopify Inbox made for customer and seller conversations or automated responses. Magento features a similar Live Chat feature that can be downloaded as an extension from their marketplace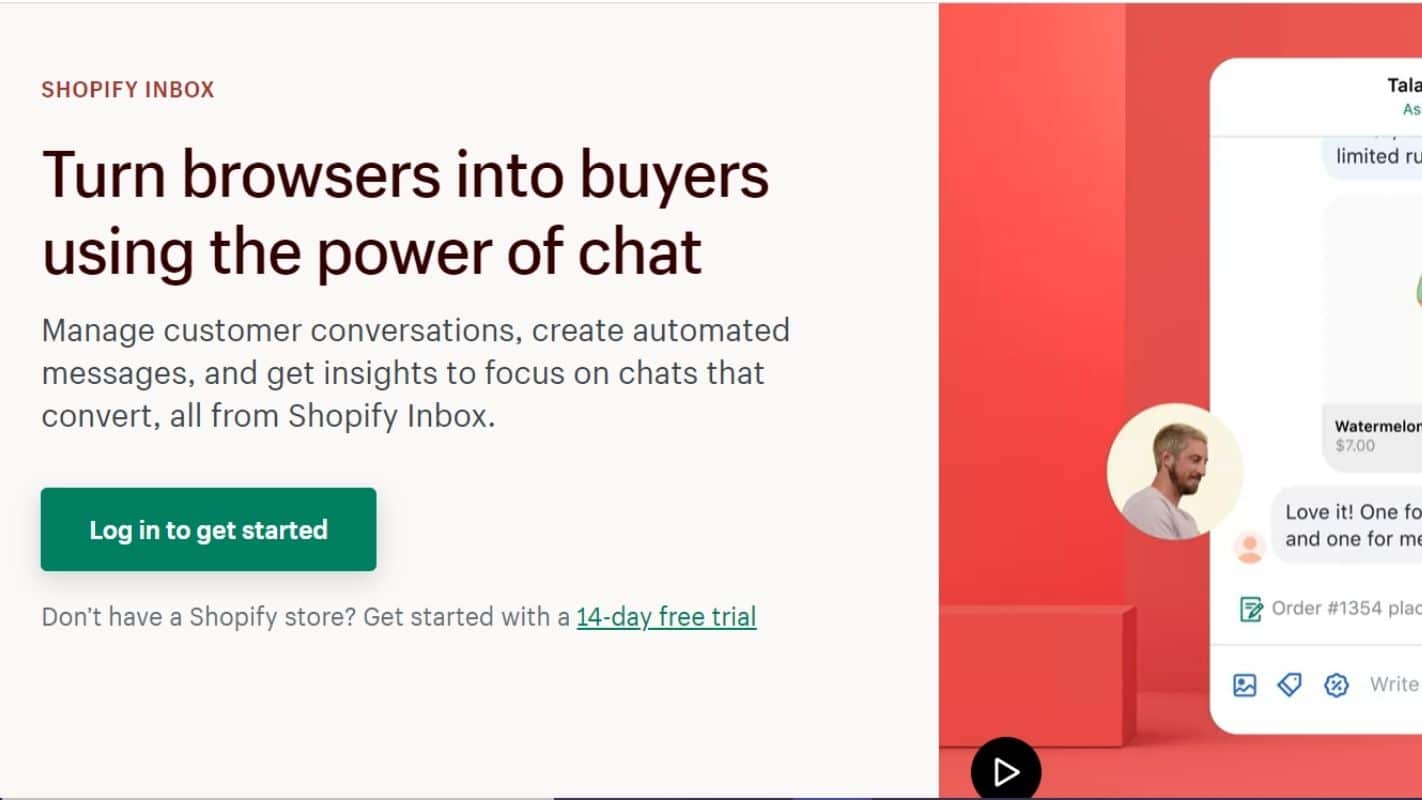 Conclusion – Which One is Best for Me?
So, Shopify vs Magento? Which eCommerce platform should you choose for your business? Based on the side-by-side comparisons done above, it can be concluded that both Magento and Shopify both shine in their different ways. With that being said, you can choose an eCommerce platform depending on your business's budget, needs, and preferences.
Choose Shopify When:
To put it in a nutshell, you should choose Shopify if you want a beginner-friendly and affordable eCommerce platform to set up your online store. And with a useful Wizard Mode in its customization tools, you can quickly drag and drop different elements to alter your site's overall look.
It's also a great choice since it readily includes reports and analytics tools for your online store. And even without experience in coding, you can easily add app integrations to enhance your store's functionality further. And if you're a dropshipping business, Shopify has all the necessary tools to run your dropshipping business efficiently.
Choose Magento When:
If you know how to code (and specifically know PHP) or don't mind hiring a professional developer to work on your online shop, then choosing Magento is a good option. Moreover, Magento is your best choice if you want better SEO optimization. And with a wide variety of free and paid extensions in their marketplace, you can add more functionality to your eCommerce store.
And even though Magento isn't friendly for newbies, its community is filled with excellent step-by-step guides that will help you out when setting up your store there. And with more than 5,000 extensions to choose from, you can carefully pick an extension that will significantly improve your online store's functionality.
So, happy eCommerce testing! And thanks for reading,
Zaid
Sources:
Share with your Friends: