Shopify vs Shift4Shop: Which Is Better For You?
The past few years have been high-octane for eCommerce enterprises, with COVID-19 compelling the industry to act quickly. So it is only natural that the number of online shoppers rises with the growth in eCommerce. As of 2021, the number of digital buyers exceeded 2.14 billion. And now that people are adapting to the convenience and simplicity of eCommerce platforms, these numbers are destined to increase. And how does Shopify vs Shift4Shop compete?
Market experts anticipate that the global eCommerce trade will account for 22.3% of the overall retail business in 2023, amounting to a staggering $6.169 trillion. So now is high time to establish a digital enterprise.
Anyone who isn't wholly new to the world of online trading has probably heard about Shopify. After all, it's one of the top candidates for full-service eCommerce solutions. However, with the rise of all-in-one prefabricated platforms such as Shift4Shop, we may have discovered a viable competition for the digital commerce giant. This analysis will examine both platforms to see if Shopify has finally met its match with Shift4Shop. So, let's get started with our article Shopify vs Shift4Shop!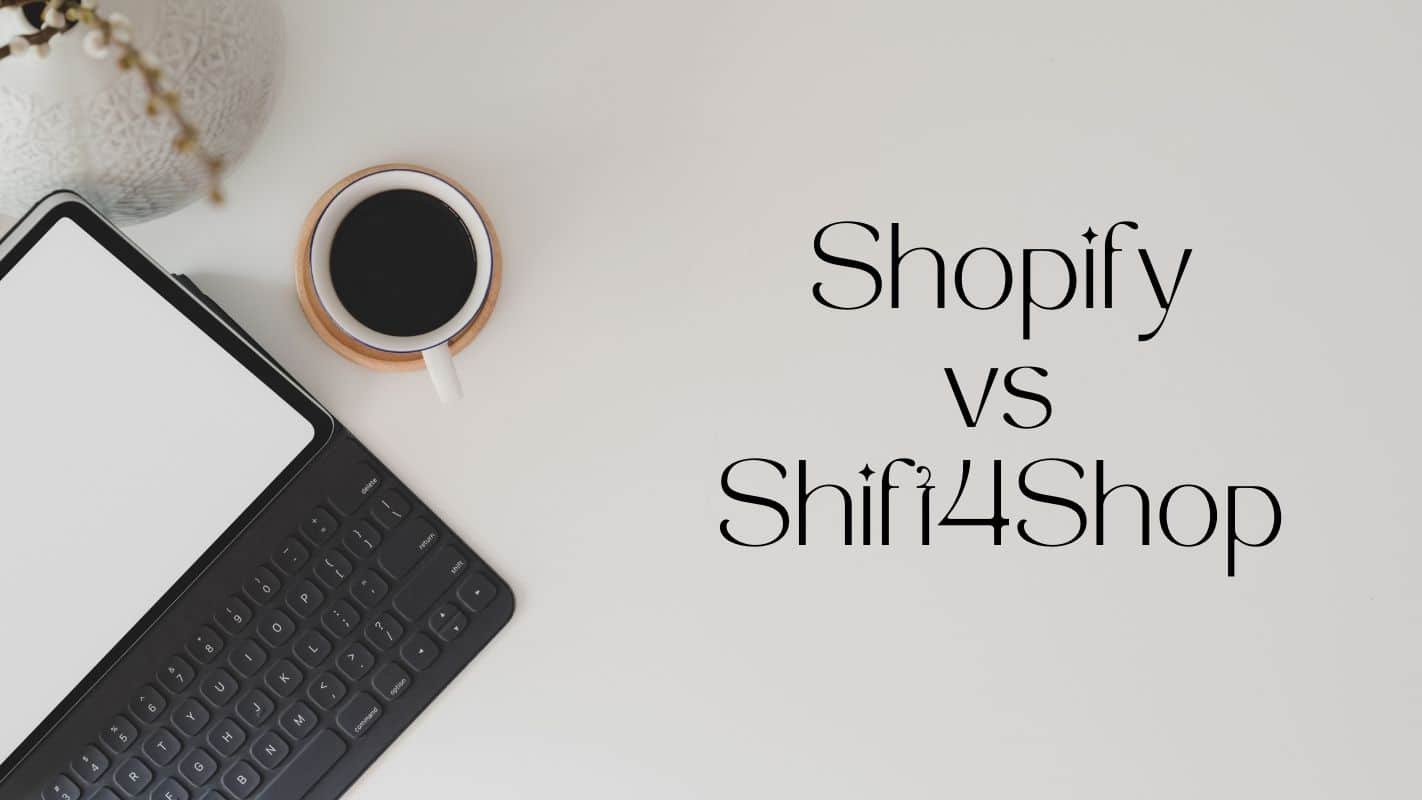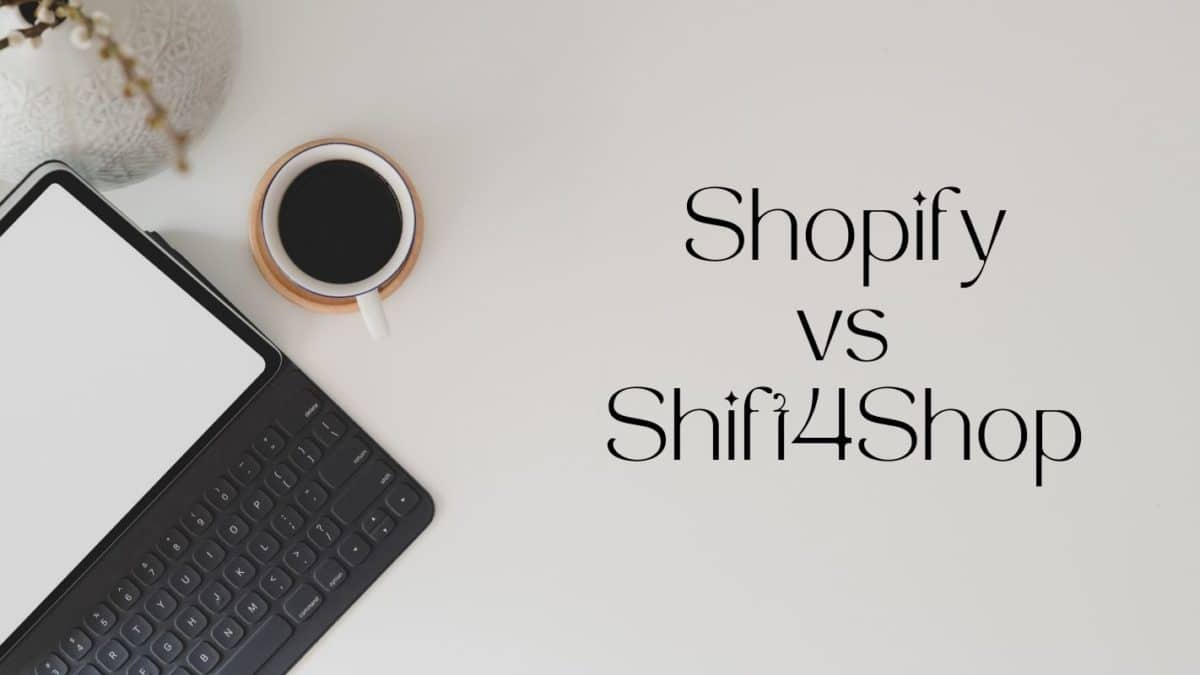 Shopify vs Shift4Shop
What Is Shopify?
Shopify was founded in 2006 and has since become one of the most prominent eCommerce systems on the internet. It is one of the world's most powerful tech and online sales organizations, known for its scalability and wide range of sales features.
According to builtwith.com, almost 4 million businesses are on the platform. Shopify has so many merchants, demonstrating that it is feasible to succeed on the forum worldwide, as they service 175 countries.
The platform allows you to build, launch, customize and manage your online store. You can add products, manage inventory, and guide customers through the entire shopping experience. From the first visit to purchase, in your online Shopify store – you can also handle your store on the go using the Shopify mobile app.
What Is Shift4Shop
Shift4Shop has been in business for nearly 21 years, although you may not recognize it under its current name. The software was previously known as 3dCart, which focused on the three main eCommerce dimensions – shop owners, customers, and search engines.
However, the eCommerce solution was acquired by Shift4Payments, a leading payment processor and technology solutions provider, in 2020. Since then, the system has undergone a few adjustments and is eager to improve its previous reputation. Today, Shift4Shop is a legitimate Shopify competitor, offering comparable functionality, pricing, and add-on services.
Shift4Shopping includes all of the functionality you'll need to launch and manage your online store. The platform comes with industry-leading connectors, applications, and SEO tools. Furthermore, this program continuously improves and updates new features at cheaper rates and unique customization options to enhance user experience and provide the finest solutions for consumers.
Shopify vs Shift4Shop: Features
Entrepreneurs must understand the potential of their Content Management Systems to establish an online business. Shopify and Shift4Shop are both preinstalled eCommerce platforms, which means you don't need anything else to start selling online. Setting up an eCommerce store is as easy as choosing your desired theme, personalizing it, and launching your first products.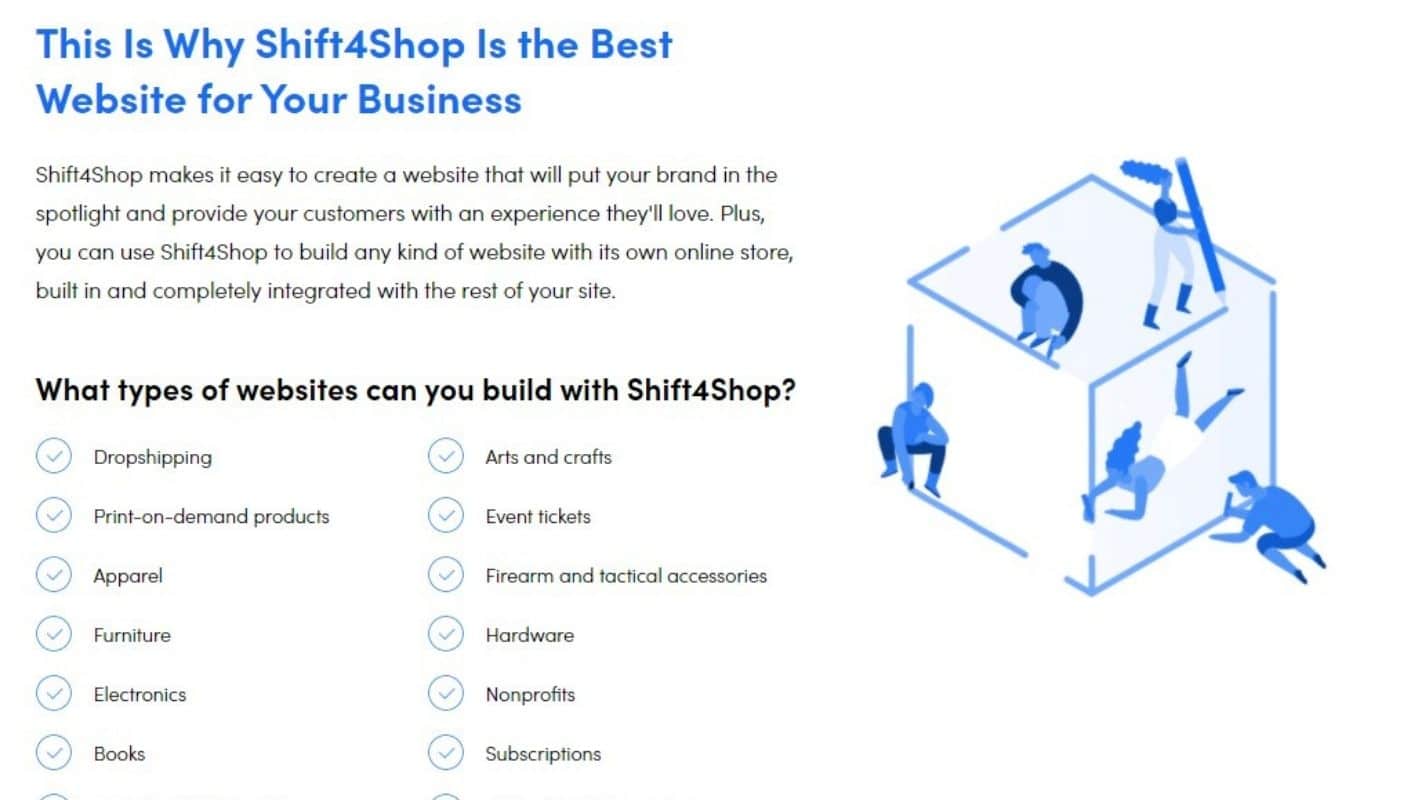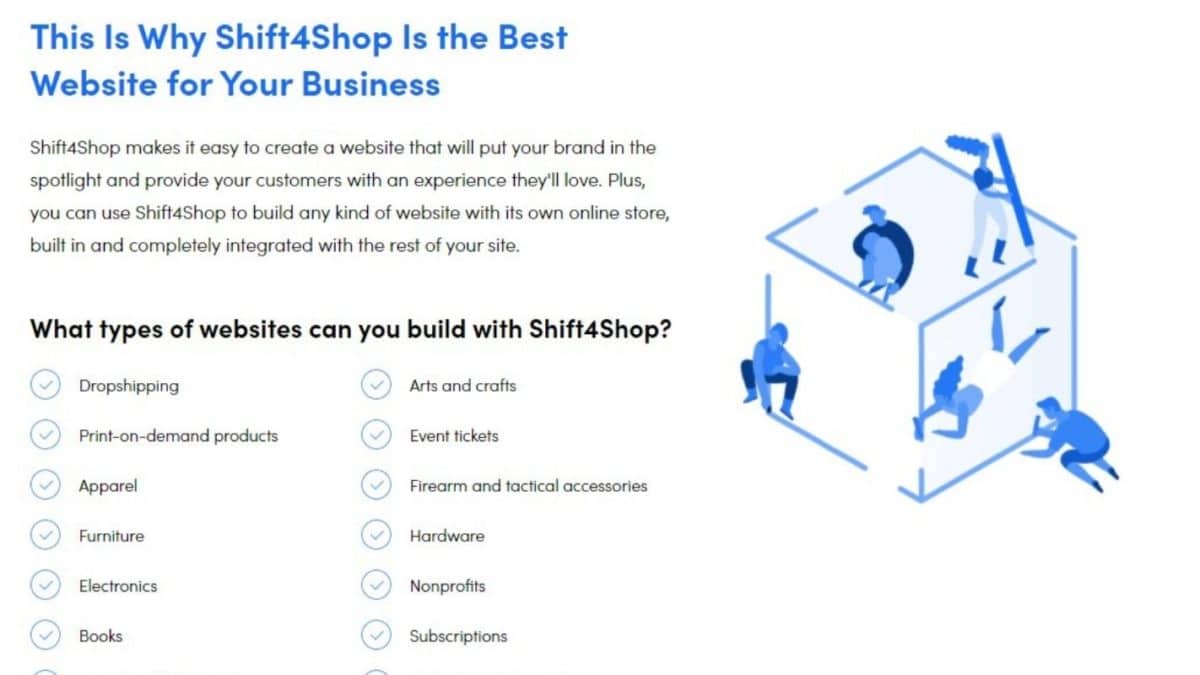 Shopify offers its customers a variety of options that assist them in creating visually appealing eCommerce websites and tracking the performance of their business. It also includes a plethora of analytics tools to assist users in making informed business decisions for increasing sales while also increasing website efficiency.
The Shift4Shop or 3dcart eCommerce platform is available to anyone who wants to start an online business, add a shopping cart to their present site, or update their current web store. 3dcart includes the most recent innovative features and support services essential to growing your online business.
Evaluating the distinct characteristics of both these eCommerce solutions can help you in determining which one works best for you.
Theme Design & Theme Store
First to discuss is the theme design & theme store of both the eCommerce solutions. Shopify vs Shift4Shop theme store solutions:
Shopify
The Shopify theme editor contains a theme preview and a sidebar or menu from which you may adjust your theme settings and add, remove, edit, and rearrange content. All this is done with a simple drag-and-drop editor.
Shopify has fewer themes than 3dcart, with only ten free themes and 50+ premium themes. However, they have a more streamlined look overall. They also provide industry-specific capabilities, saving you more time and work when designing your storefront. In addition, all the themes are responsive themes.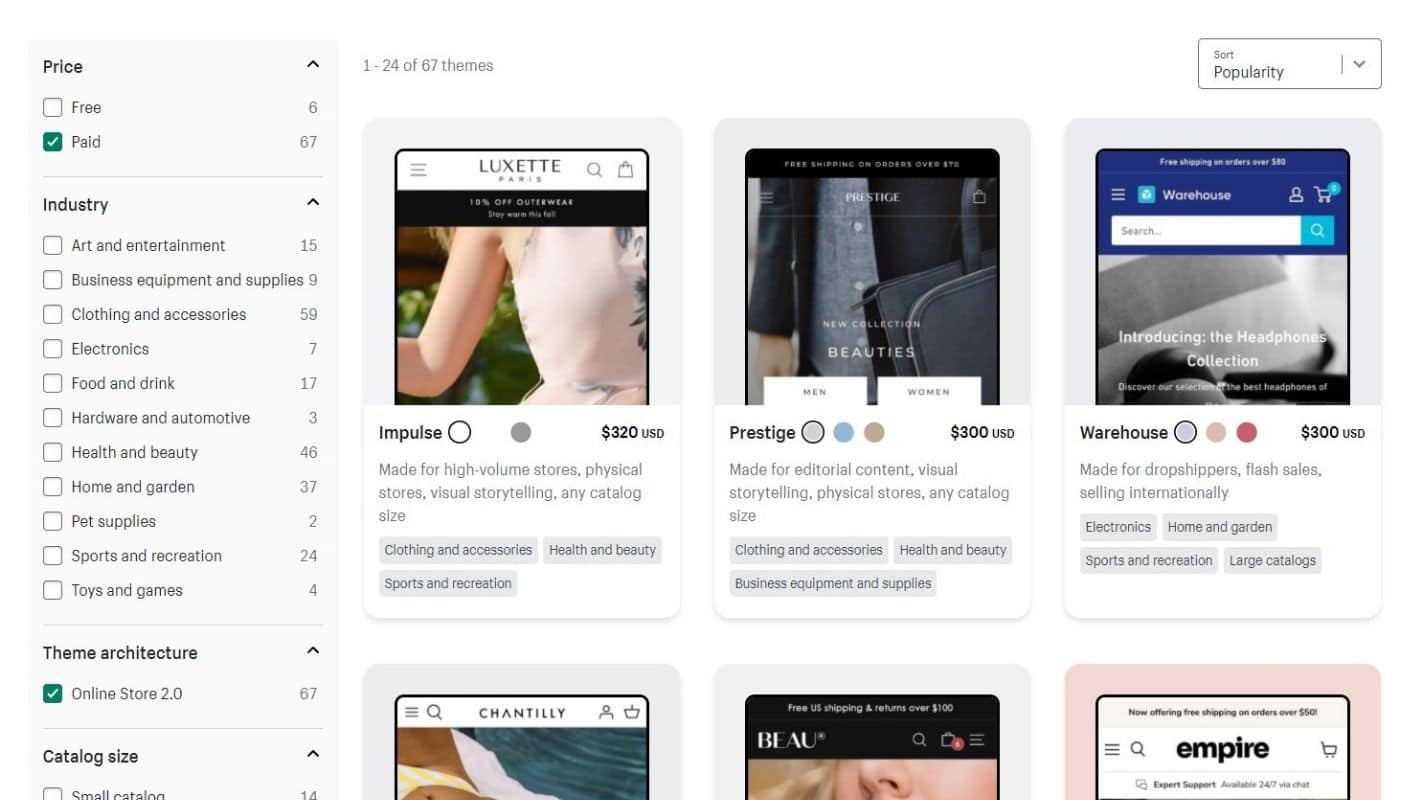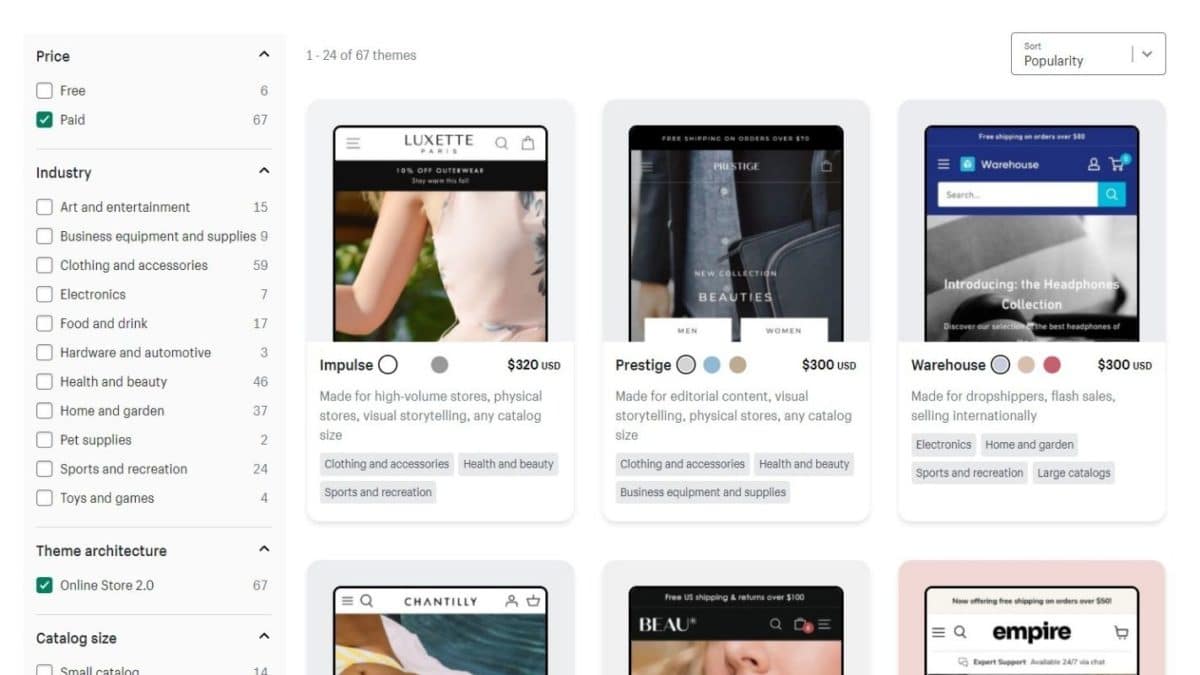 Shift4Shop
3dcart includes a plethora of eCommerce-specific themes that are fully customizable. The designs are free and responsive to be viewed on any device.
However, while most designs are clean and on-brand, several lack basic features like scrolling navigation menus. There is also no mobile editor, so you can't be creative while on the road.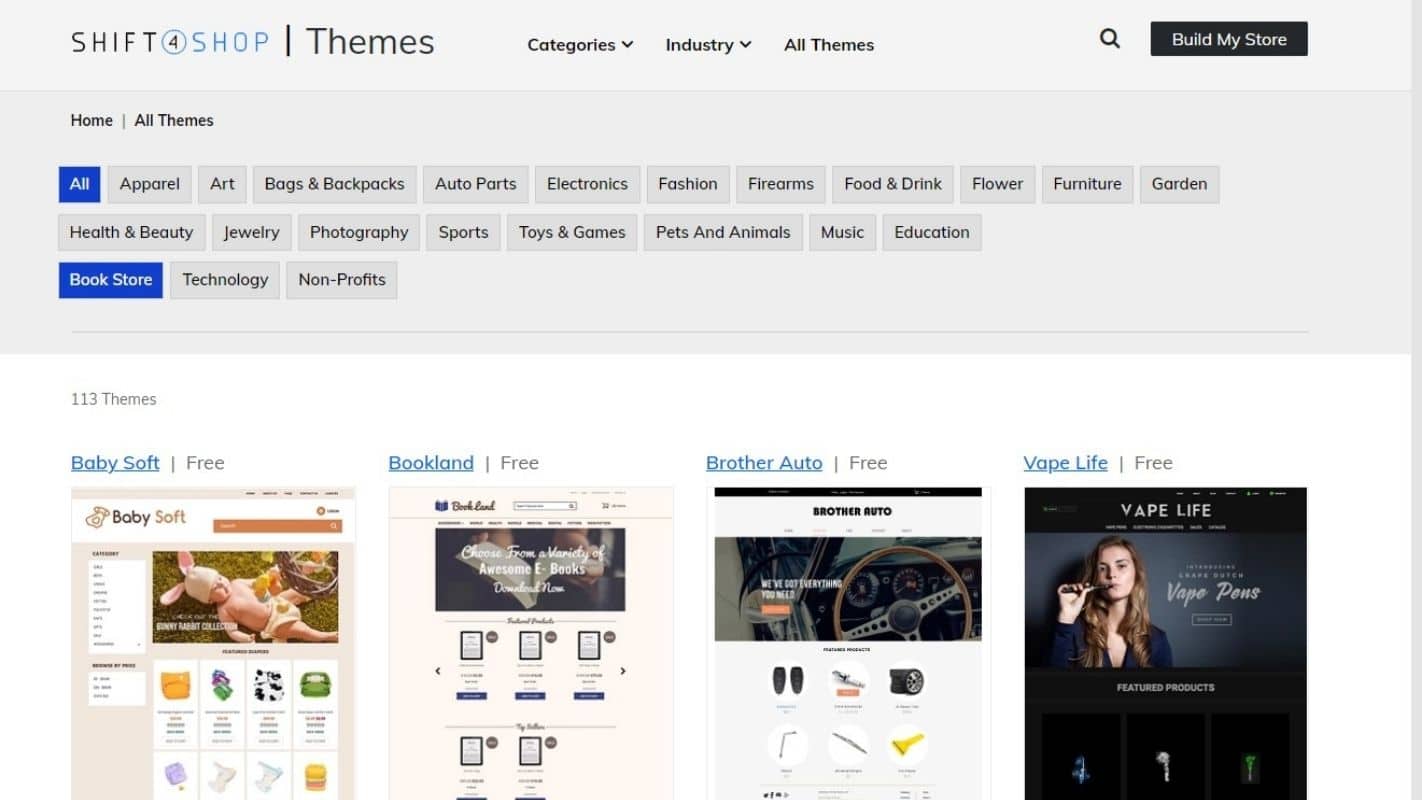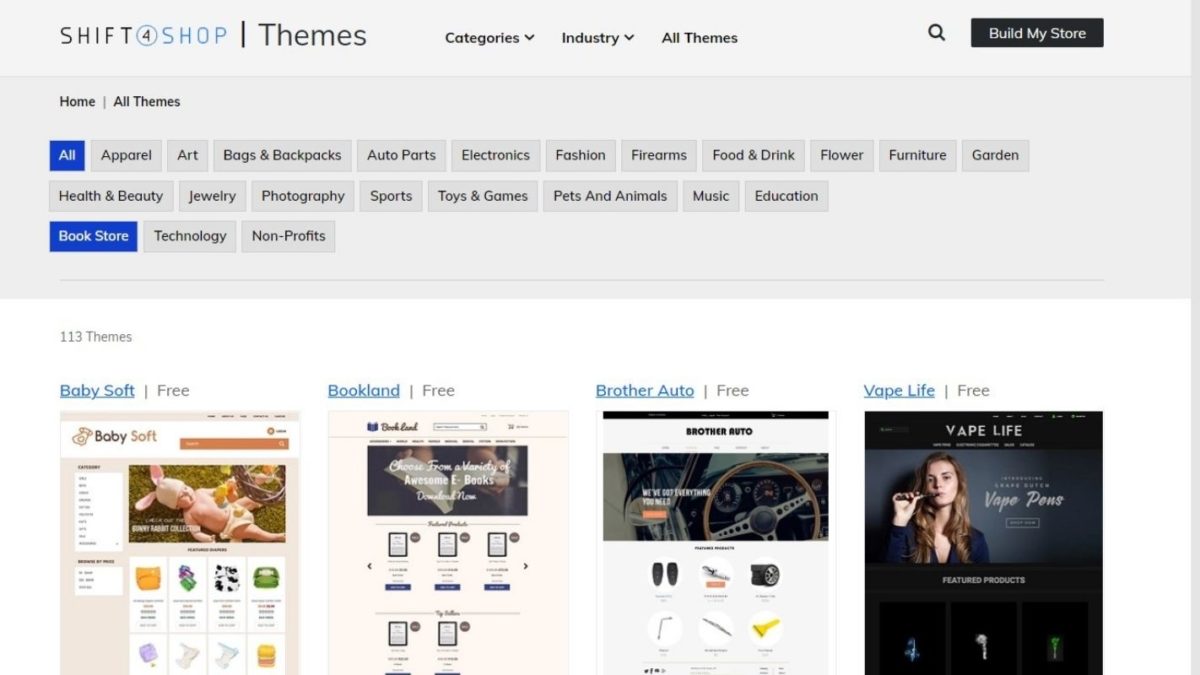 Visual Builder
Shopify
The software includes advanced marketing and webshop promotion features to help your project gain traction with your target audience. Among the features that contribute to system performance, the following should be mentioned first:
Integrated POS software
Augmented Reality tool
Accessibility of advanced third-party integrations
Synchronizing your account with well-known marketplaces such as Amazon, multilanguage and multichannel support, payment options, website analytic collection, and statistics tracking tools are other unique visual builder features.
Shift4Shop
3dCart's website builder also has a plethora of product administration and marketing features/tools. It allows you to create, update, and manage product categories and goods for sale, add descriptions and photographs, set up shipping/payment settings, and interface with social networks, among other things.
Moreover, customers can hunt for the products they need by using the search filter option. It enables them to sort the items by name, category, manufacturer, distributor, and other attributes.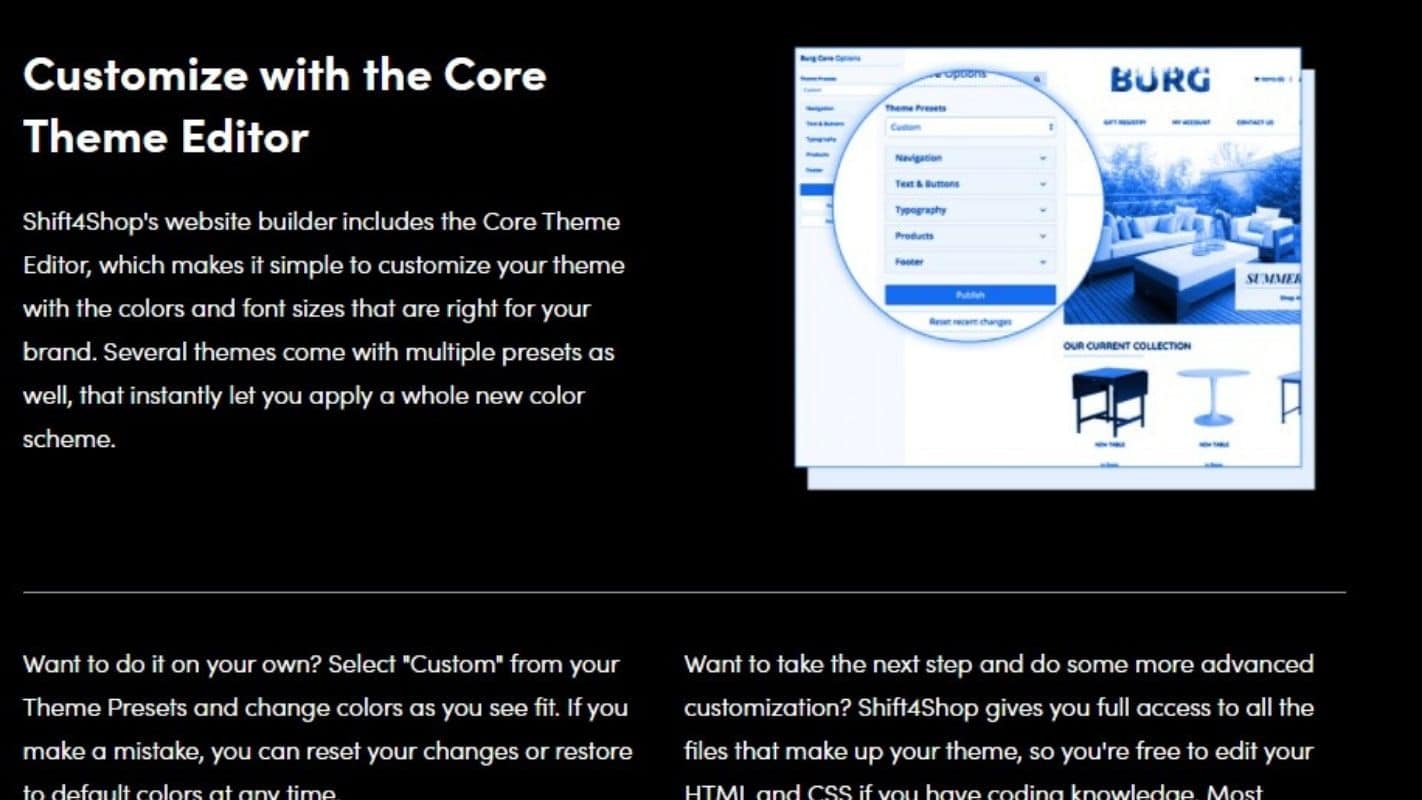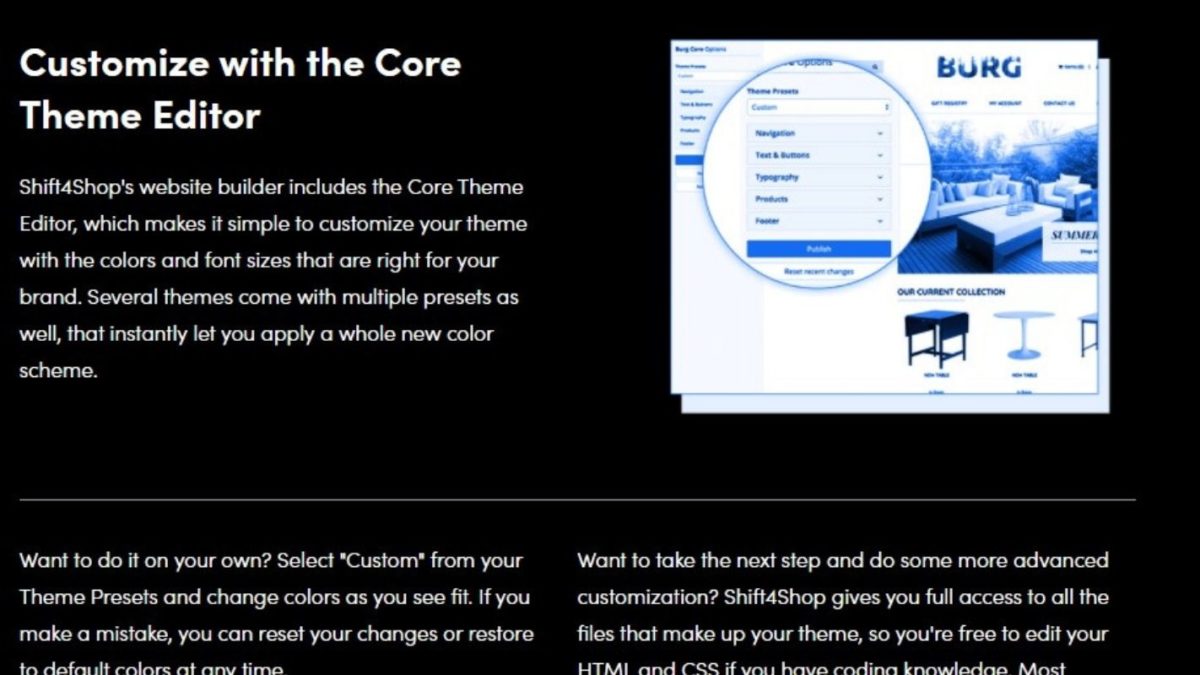 SEO
Shift4Shop
Shift4Shop excels at search engine optimization compared to most fully hosted shopping carts. In addition, it allows you to construct any URL slug you want, which helps you optimize your URLs to the greatest extent possible.
For example, suppose you migrate your store from Shopify to Shift4Shop. In that case, you could keep the same URL structure, reducing the loss of SEO traffic during the transition.
Aside from URL structure, Shift4Shop comes with a series of built-in SEO features that allow you to design site maps, redirects, canonical URLs, meta tags, rich snippets, etc.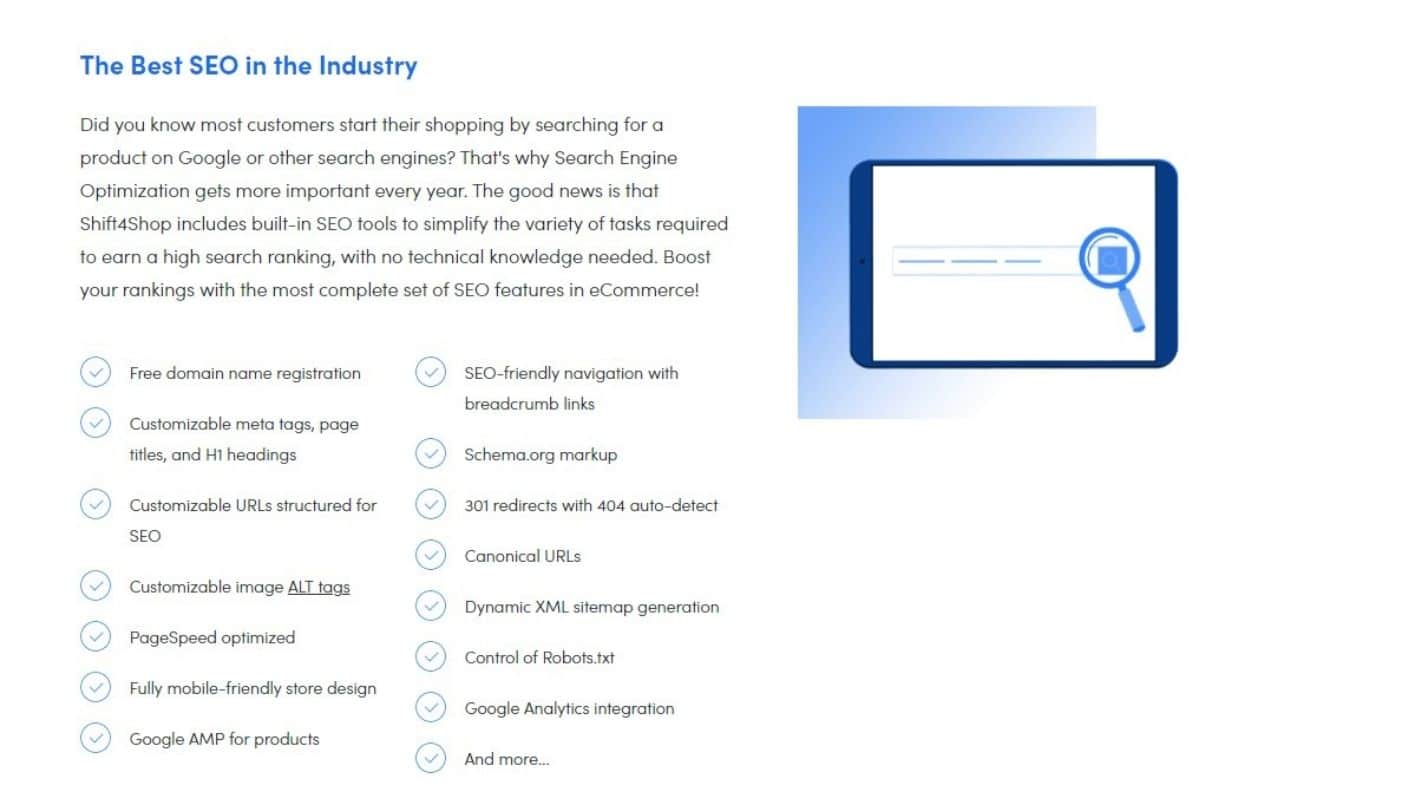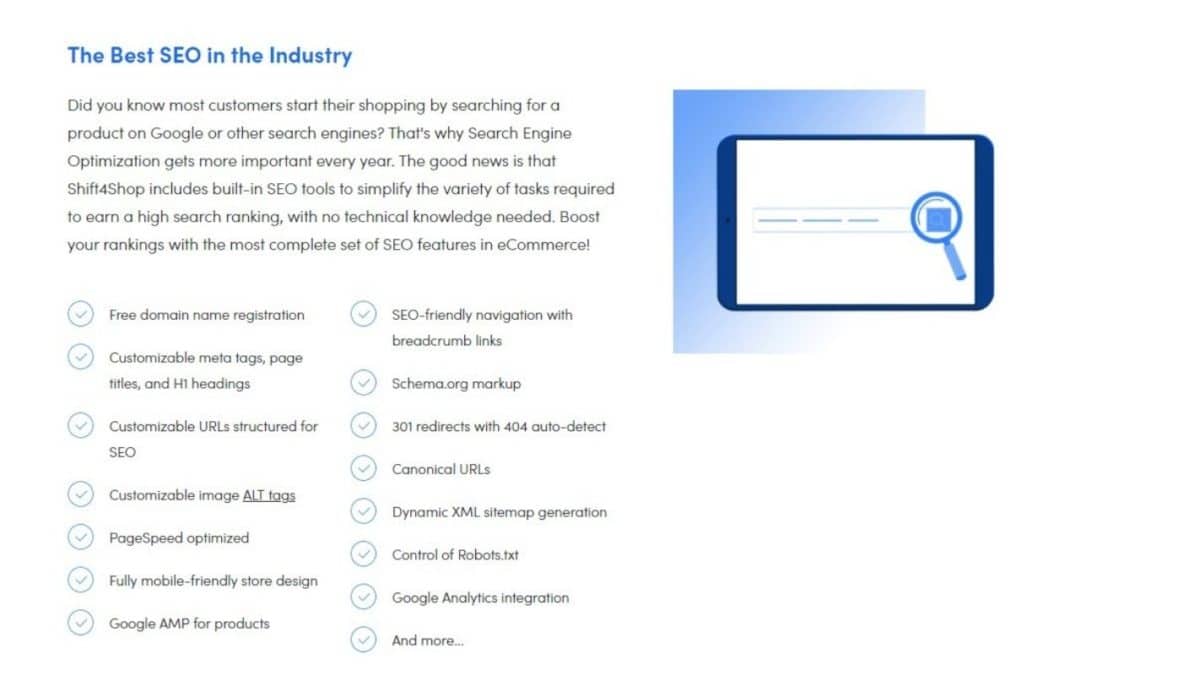 Shopify
One of Shopify's most significant SEO constraints is that you cannot optimize your URLs for SEO. To achieve comparable results as 3dCart with Shopify, you need to download and install a plugin.
Additionally, Shopify doesn't allow you to personalize your URL structures.
Ease of Use
Shopify
You'll find plenty of resources on Shopify to design a primary store or a massive hypermarket. Thanks to the visual editor, managing and upgrading a website are simple, which allows you to rearrange the website pieces as needed without any technical knowledge.
The system's interface is uncomplicated and easy to use. The drag-and-drop editing procedure provides excellent results with minimal work and time investment.
Shift4Shop
3dcart is an easy-to-use eCommerce website builder with conventional features. However, newcomers may find the platform confusing. The system's dashboard appears straightforward and has an intuitive design, revealing access to the necessary tools and features.
You won't take much time to locate the features you intend to use during the web design process. Nonetheless, be prepared to put effort and time into their extensive investigation. This is especially true for customers who are just starting in the eCommerce web construction area and plan to use 3dcart.
Next in our Shift4Shop vs Shopify article is the customer support.
Customer Support
Shopify
Shopify excels in providing customer service. Despite the system's complexity, its designers have prioritized user convenience. They provide a variety of support choices for this aim, including knowledge and guidance at all phases of web store creation.
There is also the option to use the Live Chat feature, call the tech support team, or visit the service's forum. In addition, you can browse existing subjects or start your debate by creating a new thread.
Shift4Shop
3dCart also provides adequate customer support. Users have access to the Live Chat feature, accessible immediately from the dashboard. They can also peruse the knowledge base's sections, which contain several articles and instructions.
For users who want to study the technicalities of the online store creation process, the website builder provides a forum and its own Ecommerce University. Phone calls are also available 24 hours, seven days a week. The customer service representatives swiftly respond to all user inquiries.
Blog Functionality
3dCart
3dcart includes an integrated blogging engine that allows you to create and manage a high-quality blog. The engine provides an outstanding range of features and tools for launching and customizing a blogging project. You can create ordinary static web pages, product reviews, and article entries here.
Similarly, you can alter current text, integrate media assets, create menus with subparagraphs of varying complexity and kind, edit web page headers and footers, manage titles, etc.
Shopify
Shopify's blogging engine is likewise of high quality. Connecting a blog to your online store allows you to make the most of the software's capability. The blog allows for improved client contact, and it's also a terrific location to post about your topic and news and updates.
Likewise, you may add, update, and manage content, build lookbooks, and categorize existing articles depending on your tastes and industry needs when you start a blog.
Third Part Apps & Extensions
Shopify
Because of its high-end integration options, Shopify attracts users' attention. Apart from the inbuilt App Market with countless free and paid extensions, the software supports third-party extension integration.
Users can integrate various social media apps on their Shopify websites, including Pinterest, Instagram, Tumblr, and Facebook. You can use them for different eCommerce purposes, such as increasing traffic and sales volume, marketing and website promotion goals, statistics tracking, website analytics control, etc.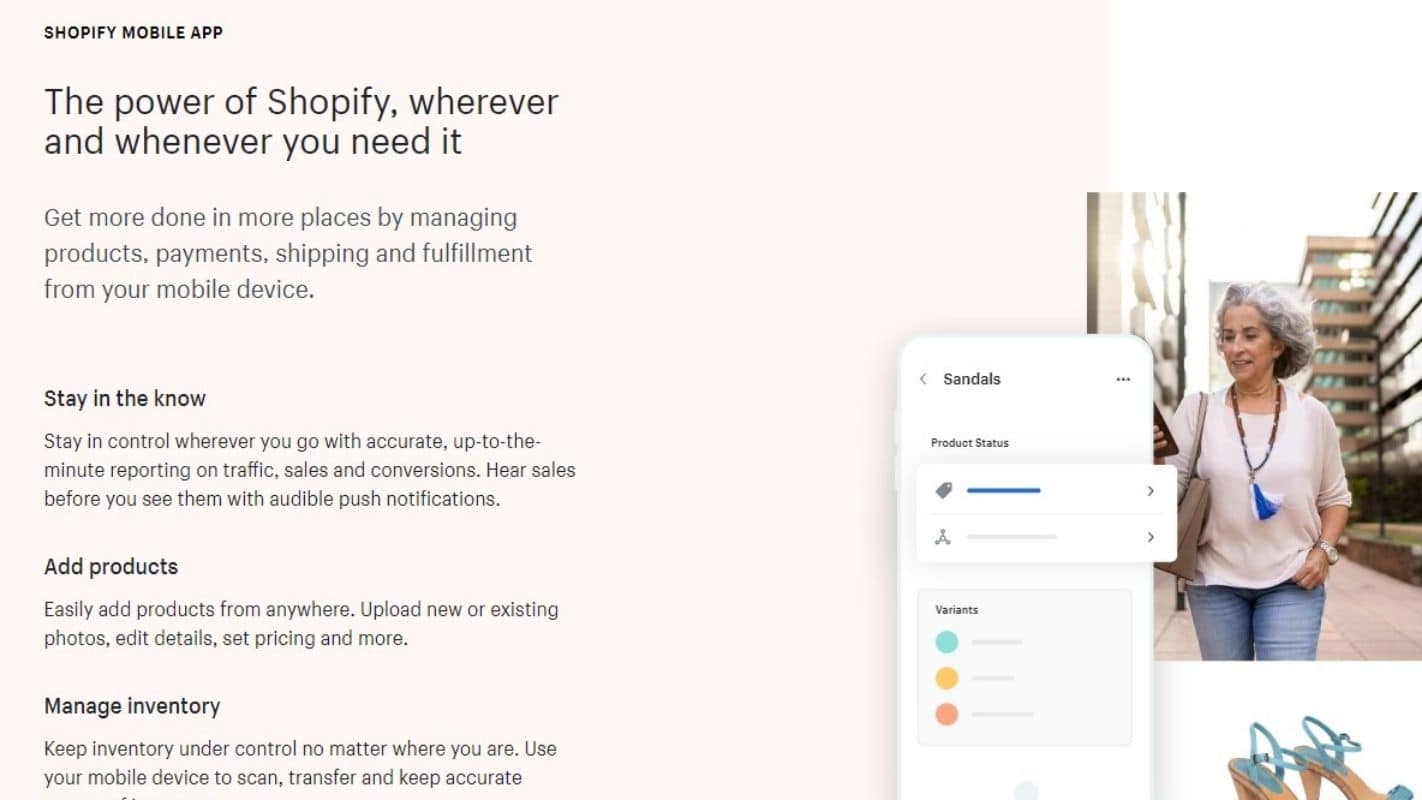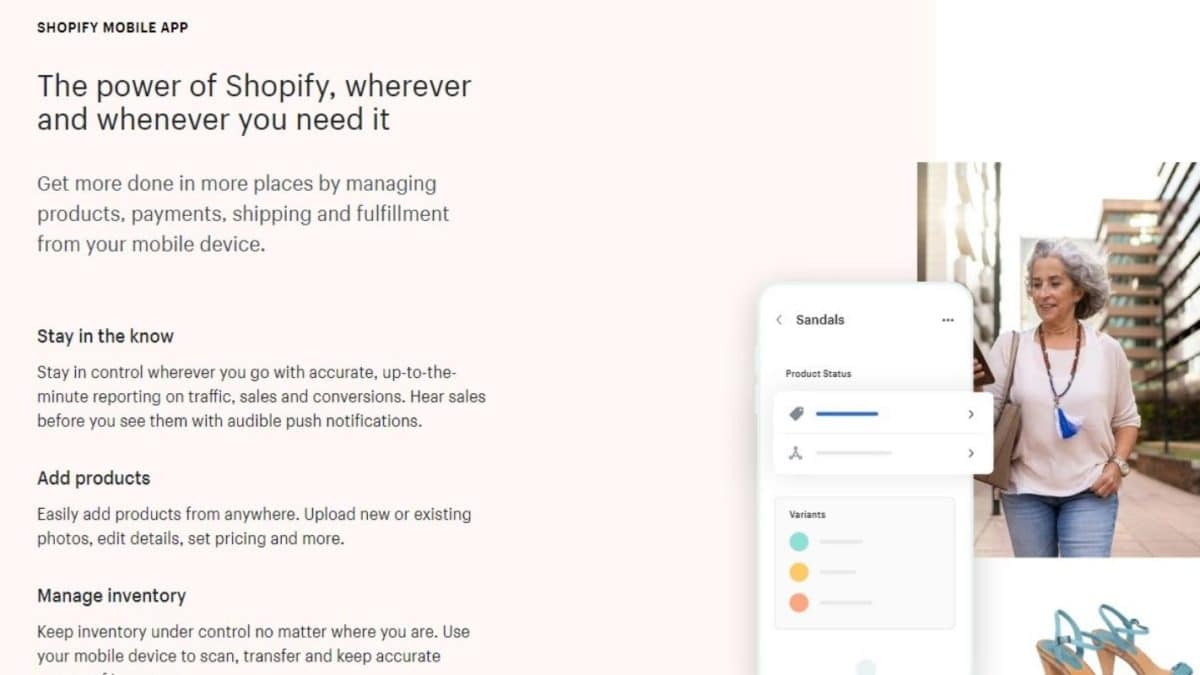 Shift4Shop
3dCart's integration options are primarily realized through module incorporation. In addition to the basic feature set supplied out of the box, the website builder allows you to browse, select, and integrate various third-party modules.
Overall, there are hundreds of them from which to choose and install. In addition, each plugin includes a summary of its functionality and implications, making it easier for users to select.
Reporting & Analytics
Shopify
Shopify offers a variety of analytics tools that allow users to evaluate their online store's performance.
The sophisticated Dashboard on Shopify offers crucial indicators such as Product Analytics, Live View, Visitor Demography, Total Purchase, and more. In addition, it is simple to link with Google Analytics to expand the possibilities of Shopify Analytics. The platform also provides reports such as Marketing, Inventory, Acquisition, Order, Sales, Profit, and a plethora of Custom Reports.
Shift4Shop
Google Analytics integrates with your Shift4Shop Store to provide the latest analytics. You enter your property ID into the SEO tools section of your Shift4Shop Online Store Manager, which immediately uploads your analytics to Google for reporting. You may also integrate via Google Tag Manager or upload your custom analytics code.
Payment Options
Shift4Shop
Shift4Shop has a fully integrated payment solution built-in, Shift4 Payments. Shift4Payment offers over 100 payment options to users. Its most trusted payment partner is Paypal, which provides a secure gateway to start selling on the platform.
Shopify
Shopify enables users to activate Shop Pay, allowing consumers to keep their shipping and payment information to speed up the checkout process. Other payment partners, such as Paypal, Amazon Pay, Apple Pay, and Google Pay, also feature fast checkout buttons, which you may enable on your Shopify site.
Inventory and Product Management
Shift4Shop
Shift4Shop allows you to create, update, and manage product categories and goods for sale, add descriptions and photographs, set up shipping/payment settings, and interface with social networks, among other things.
Customers can hunt for the products they need by using the search filter option. It enables them to sort the items by name, category, manufacturer, distributor, and other attributes.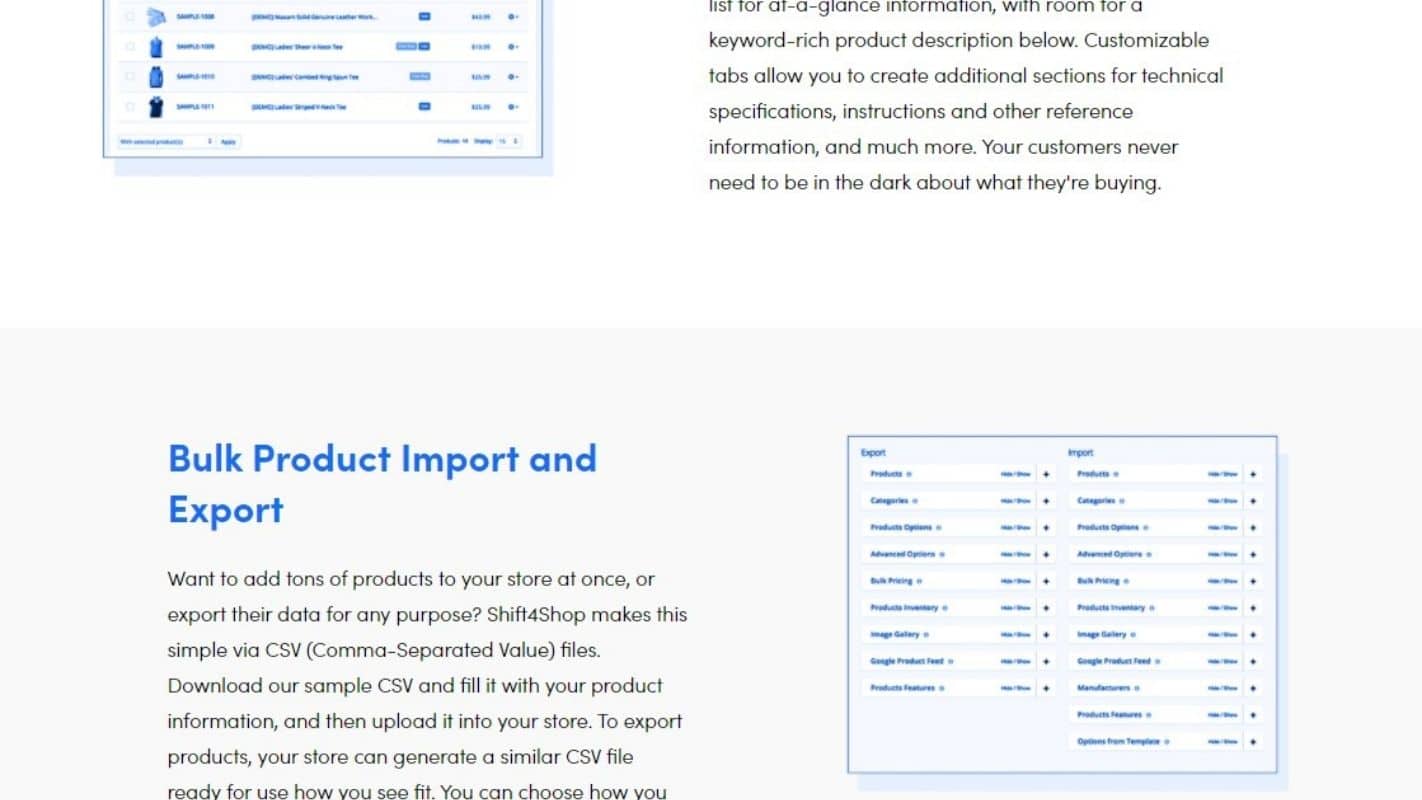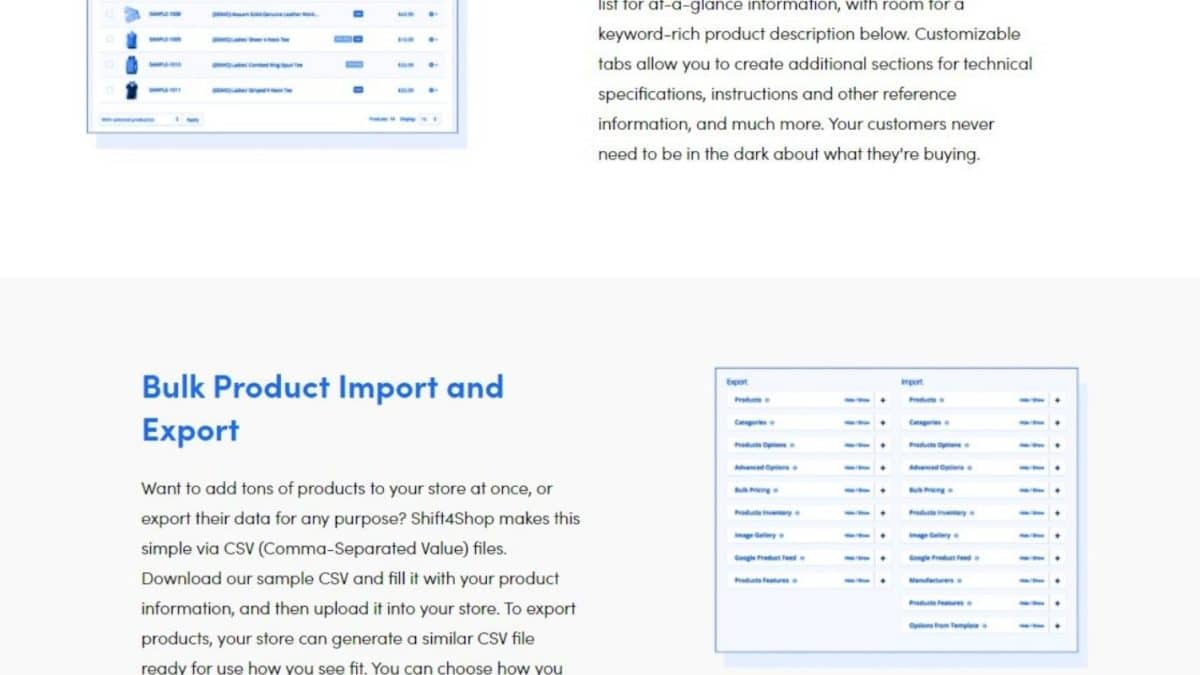 Shopify
Inventory tracking and product management are notable features of this platform. When more products need to be ordered or manufactured, Shopify sends a message to the account holder.
An inventory chronology is also included in the dashboard, allowing you to track all of the product's inventory changes in chronological order.
Next in our Shopify vs Shift4Shop list is the order management.
Order Management
Shopify
Shopify allows business people to control their orders on the order status page. In addition, entrepreneurs can adjust email templates and assign a payment or tracking number to orders.
Additionally, they can give order progress updates to consumers through text messages and add personal notes for clients. It is also feasible to translate standard texts based on the customer's country of origin.
3dCart
3dcart provides retailers with creative, automated solutions that allow them to reduce costly errors, increase profitability, and provide great customer care.
The platform allows shop owners to efficiently process orders across different sales channels from a single dashboard. Furthermore, businessmen can instantly re-price their inventory and maintain control via point of sale software.
Add-ons, Integrations and App store
Shopify
Shopify offers over 500 different app extensions created by third-party and in-house teams. You can have access to improved SEO and marketing tools, loyalty reward programs, CRM integration, and real-time shipping monitoring, to mention a few benefits. It also provides an app store.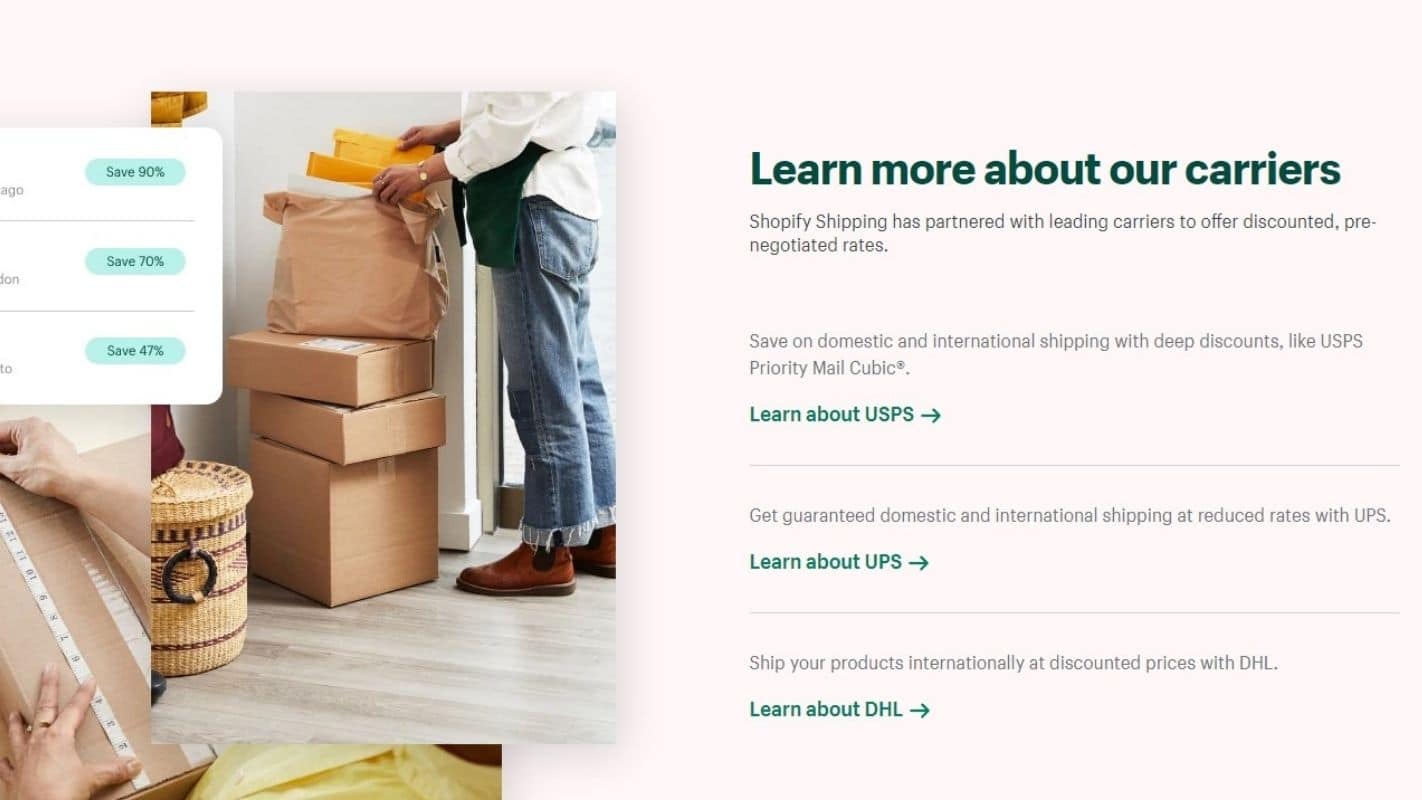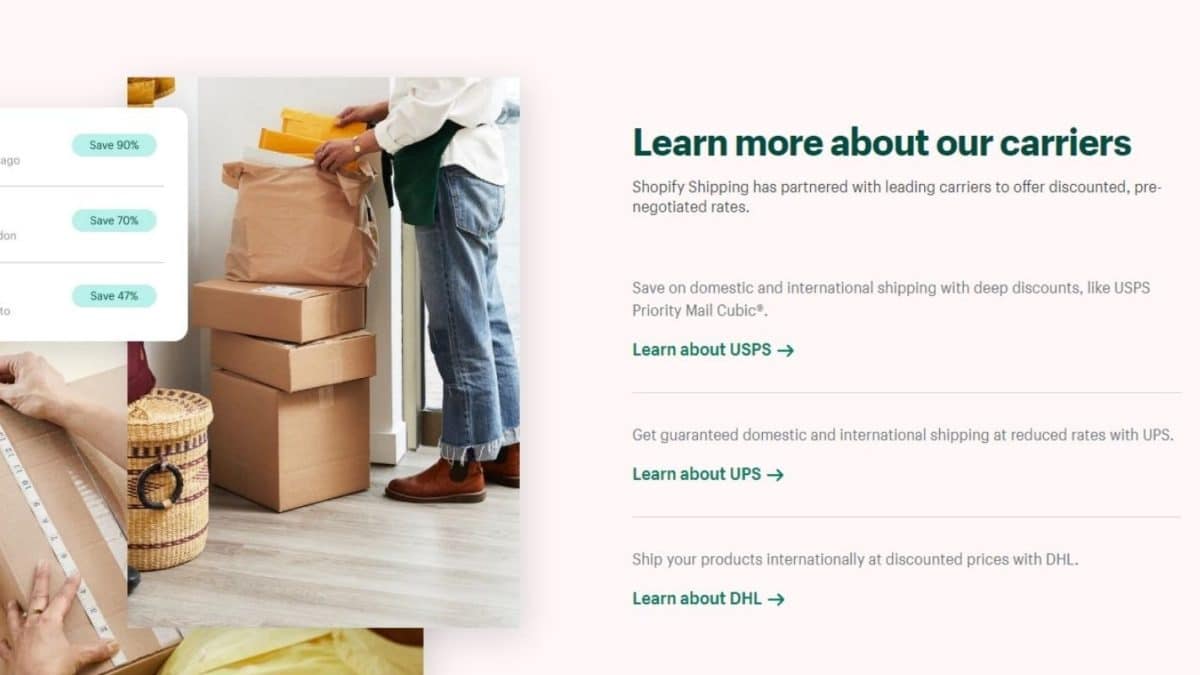 Shift4Shop
Shift4Shop includes extra built-in functionality. As a result, it relies less on extensions, which is excellent given its app store isn't as extensive. Unfortunately, Shopify is frequently at the top of the list for third-party developers, putting Shift4Shop behind the pace. Shift4Shop, a relatively young service, is still developing relationships and expanding its partners.
With all the features compared and listed in this Shift4Shop vs Shopify showdown, let us continue with the Shopify cost and Shift4Shop cost.
Shopify vs Shift4Shop: Pricing
Pricing is another crucial element that can influence choosing an eCommerce platform to launch your business. Included below is a pricing comparison between the two platforms to help you decide where to start your online business:
An Overview:
3dcart offers a reasonable price strategy. There are no login or transaction fees with 3dcart. Furthermore, you can move between plans when working on your web store development.
Shopify is also very competitively priced; it begins at $29 per month. The service also doesn't have a transaction fee. However, it charges 2.2 percent credit card transactions if you choose an external payment gateway. Not to forget, this fee might add up if you are dealing with a high transaction volume.
Let's have a closer look to the pricing of each of them in our Shopify vs 3dCart showdown:
Shopify Pricing
Shopify has several monthly pricing levels to choose from – it doesn't offer annual plans. It also provides a 14-day trial period for the website builder. You can learn its complexities and test the available features. The plans differ in terms of storage amount, extra features, security level, availability of abandoned cart recovery options, etc.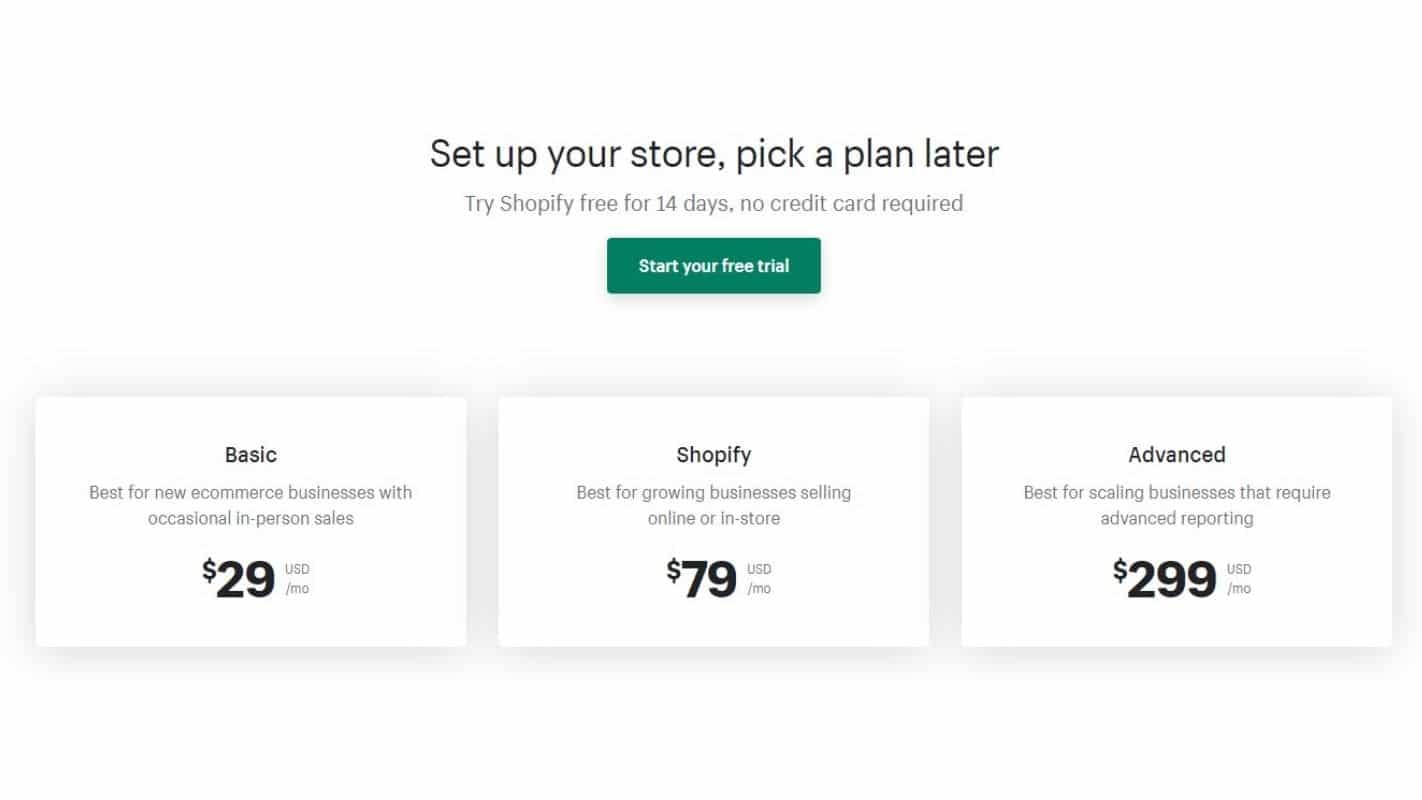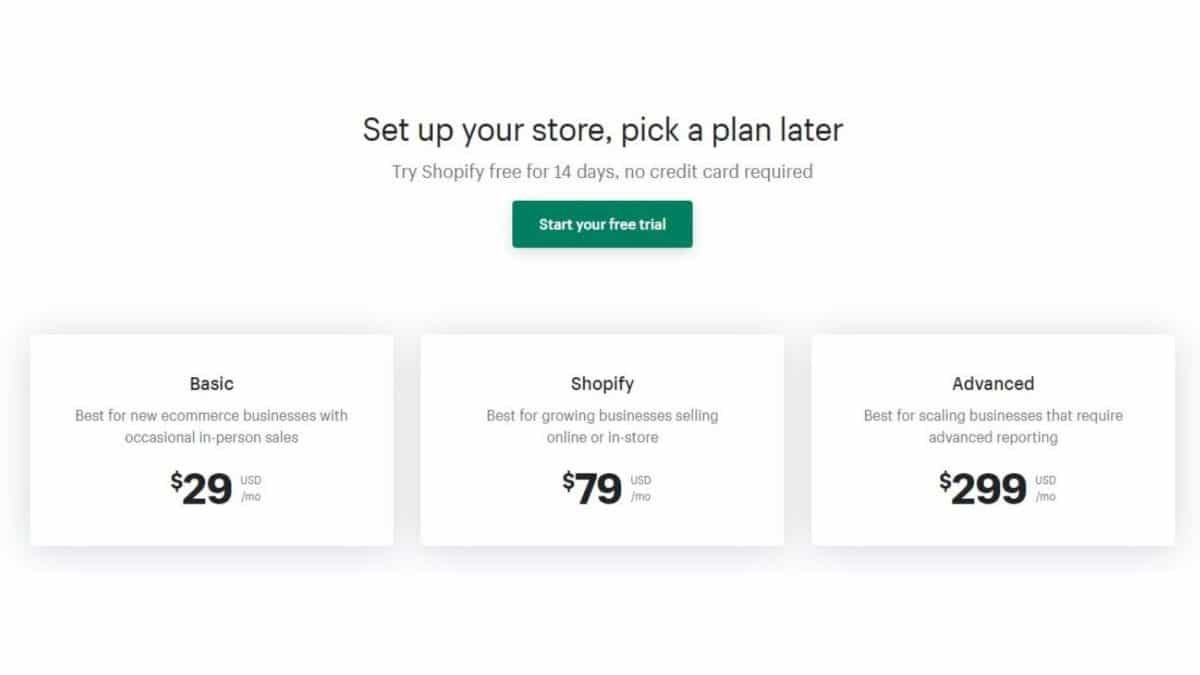 Shopify Lite – $9/month – unlimited product quantity, sales monitoring, and a "Buy" button, 70+ payment methods, global tax and currency support options, and so forth;
Basic Shopify – $29/month – includes a free SSL Certificate connection, website and blog integration, and other features.
Shopify – $79/month – professional reports, gift cards, etc.
Shopify Advanced – $299/mo – advanced report builder, real-time carrier shipping, etc.
Additionally, Shopify offers a Plus plan for $2,000 per month intended for large business enterprises.
Shift4Shop Pricing
The cheapest plan is limited to one person, the most expensive plan includes 15 user collaboration choices. In addition, the product base, security and domain connection choices, customer support services, and marketing options vary per plan.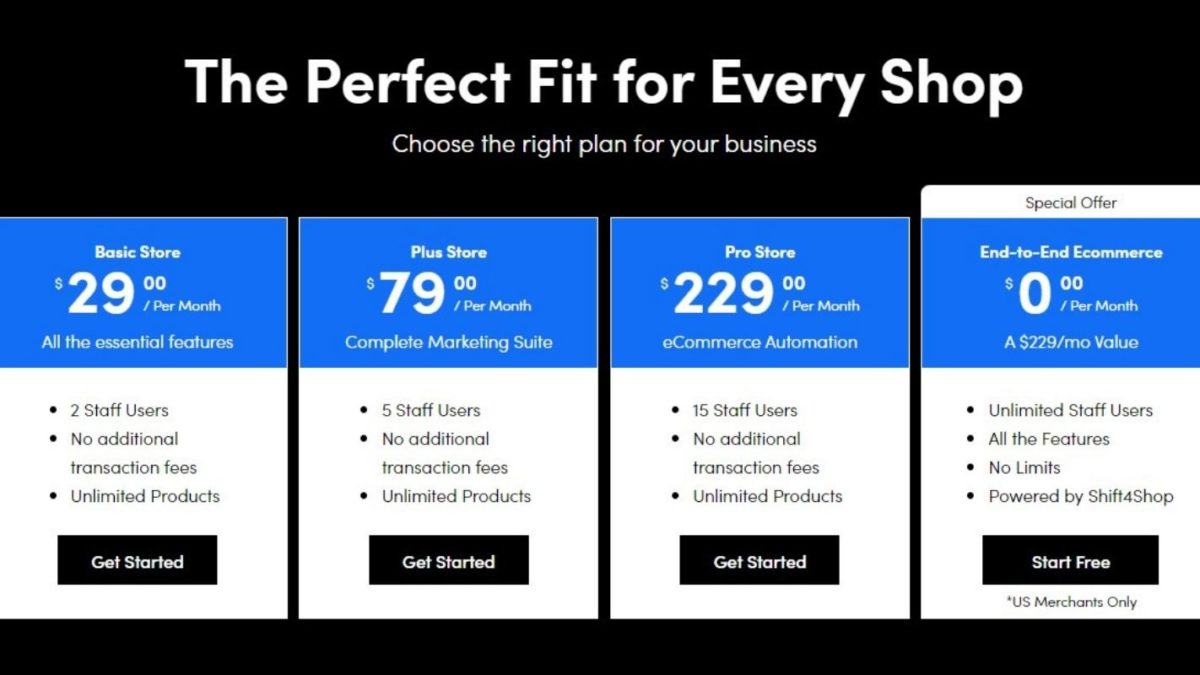 Startup Store – $19/month; $17.10/month for the annual plan – 1 user, API, and FTP access, connect domain option, 100 products, 2 email addresses
Basic Store – $29/month; $26.10/ month for the annual plan – two users, phone support, limitless products, and five email accounts
Plus Store – $79/month; $71.10/month for the annual plan – 5 users, ten email accounts, CRM, and customer groups.
Pro Store – $229/month; $206.10/month for the annual plan – 15 staff users, pre-orders, automation rules, and 30 email accounts
3dCart also offers a premium Shift4Shop Enterprise plan for $499 per month.
3dCart vs Shopify: Pros and Cons
Every eCommerce platform has its upsides and downsides; Shopify and 3dCart are no exceptions! Therefore, before you can pick which eCommerce platform is best for you, it is only fair that you familiarize yourself with its benefits and drawbacks.
Shopify: Pros and Cons
Pros
Various sales support features
Excellent customer support service
Several pricing plans available to accommodate multiple budgets
Hundreds of third-party apps and themes are available, providing plenty of style and functionality versatility
Supportive community
Facilitates dropshipping and multichannel selling
Built-in blogging engine and a simplistic CRM
No need for coding knowledge
The Shopify mobile app allows users to manage and sell their Store while on the go.
Cons
Shopify's large enterprises' scalability is not the best.
Users will have to pay transaction costs if they do not use Shopify payments.
Shopify does not include a loyalty rewards program, affiliate marketing, or real-time shipping tracking. Users have to use plugins to have access to these functions.
There are just ten free themes to choose from
Shift4Shop: Pros and Cons
Pros
Offers numerous useful inventory management tools
Includes a large number of integrations and apps
Users may acquire plugins to increase the functionality of your online store from an app store.
Over 100 free themes available for download
When using Shift4Payments, US businesses can create and run their stores for free.
Shift4Shop's free plan has many features right out of the box. Its essential elements are far more extensive than Shopify's expensive subscriptions!
Features loyalty reward systems, B2B and wholesale customization, email marketing, affiliate program, and gift registries
Excellent SEO optimization
Cons
Users can only customize template designs to a certain extent.
Account-holders will need to rely on some apps to increase the functionality of your store, which will raise the overall cost.
International suppliers are not eligible for Shift4Shop's free plan.
The online community for Shift4Shop isn't as active as Shopify's.
There is currently no mobile app available.
Mediocre customer service
Some features necessitate technical knowledge and are not suitable for novices.
Which Platform Is Best for You?
Shopify and Shift4Shop aren't the only two platforms available in the eCommerce industry. They are, nevertheless, the most efficient and provide an incredible variety of functions. Here are our thoughts on which software you should select based on your requirements:
Choose Shopify When
You are a novice business owner who does not want to spend too much time and money on web design and development. It has unlimited products on all tiers, built-in rejected cart recovery, a mobile app, and access to various third-party connectors to help you sell on Shopify even more efficiently. Additionally, the platform offers an API and specific HTML and CSS properties that experienced entrepreneurs can develop and alter as required.
Choose Shift4Shop When
You want an effective platform that keeps updating the most recent eCommerce trends. You can choose from mobile-optimized themes before personalizing your business using HTML on 3dCart. Moreover, it lets you store an unlimited number of products, accept online payments from over 100 payment providers, and manage your business with shipping, marketing, inventory, and SEO tools.
In Conclusion
Now that we have listed the pros, cons, and features of these digital trading solutions in this in-depth Shopify vs Shift4Shop article, it is time for you to decide which one you want to set up your business on!
Happy eCommerce choosing! And thanks for reading,
Zaid
Sources:
Share with your Friends: