13 Active Listening Questions To Become A Better Listener
Who's the most captivating person you've ever met? A silver-tongued poet or perhaps a charismatic leader, who wrapped every uproarious tale or impactful statement in a cocoon of wit and humor? There's a good chance it wasn't their brilliant monologues that made them memorable, but how they listened to you. Active listening, my friends, is an art form seldom mastered. So let's roll up our intellectual sleeves and delve deeper into the exhilarating world of "giving an ear" and dive into active listening questions.
Some people are born with their ears wide open, their intuitive beings grasp onto the resonating waves of conversations, ready to engage, ready to respond. They are the masters when it comes to navigating the labyrinthine network of dialogues. Others, like me, who for reasons unbeknownst to man, transformed into a pair of walking, talking, hilariously awkward shoes, struggle at the art of active listening. There's an upside though folks! Turn that frown around! This charming little guide on reels of the internet, will act as your secret weapon towards effective communication.
Understanding Active Listening
Active Listening, the term might seem redundant given the fact listening inherently is supposed to involve a certain measure of 'activity', right? Well, as you'll soon discover, active listening involves a whole lot more than just allowing sound waves to ecstatically ricochet off your eardrums. It's about understanding, analyzing, and making sense of these verbal bouts. Bear with me, and we'll unpack this brain-tickling concept together.
What is Active Listening?
Now, let's whip the rug off this elephant in the room. What the heck is active listening? Active listening is a communication technique where listeners focus their complete attention on the speaker, absorbing, understanding, and responding to them in an effective and empathetic manner. It's not your regular, run-of-the-mill 'in one ear and out the other' kind of listening. We're talking about intentional, active participation in a conversation.
Imagine crafting a breathtaking, architectural masterpiece in your mind's workshop while someone narrates their thoughts and feelings to you. That's precisely what you're doing when you're actively listening. Each word, each sentiment they share finds a place in this mental marvel you're constructing. You're not only understanding their point of view, but you're mirroring back, clarifying, and finally summarizing to ensure the tower of communication is solid.
Active listening is a communication technique where listeners focus their complete attention on the speaker, absorbing, understanding, and responding to them in an effective and empathetic manner.
Importance of Active Listening
Active listening is the unsung hero of effective communication. Few understand its true power, yet we've all been on the receiving end of its magnificence. So what makes it so darn important? In a word, Understanding. It underpins healthy, fruitful relationships – be it professional or personal. It allows you to resolve conflicts, build trust, inspire people, broaden your perspectives, and let's be honest, who doesn't love a good listener?
Embrace active listening and you'll notice a shift in your conversations. Like driving down the scenic route with wide, panoramic windows, you start to grasp the beautiful details of dialogues. Themes categorized->d folks, and these active listening questions, when used right, could be your compass navigating through it.
Active Listening vs. Passive Listening
I can already hear those gears turning, "Isn't all listening, well, listening?" Well, to clear that up, let's discuss active listening vs. passive listening. You see, passive listening is like a gentleman basking in the sun on a tranquil beach. He hears the waves crash, the seagulls squawking, but he's detached, almost a spectator of these auditory elements.
In contrast, active listening is bravely plunging into the ocean, feeling the cool waves' texture, engaging with the marine life, surfacing to absorb every sound, every detail. It requires effort, focus and judicious use of specially crafted active listening questions. It's a two-way process between the listener and the speaker while passive listening is simply absorbing the words without any significant engagement.
Techniques to Enhance Active Listening
Unleash the wave of wisdom, unleash the techniques! To become a maestro of active listening is no easy task. It is a painstaking process of tweaking, adapting, and integrating a set of tools, techniques, and a whole lot of patience into your conversational framework. The reward, however, is worth its weight in gold.
1. Being Fully Present
Top on the list in the hall of techniques is, being fully present. No, we're not talking "present" as in your folks gave you a surprise visit and now you have to pretend you love their turtle-neck sweaters. We're referring to a Zen-like mindset, where you channel your attention solely to the person you're conversing with.
It's an art, akin to balancing a plate full of metaphorical spaghetti, where every strand represents a distinct thought. You have to prevent any strand from slipping off the radar indicating a loss of focus. You're here, and nowhere else. Your mind is not off battling the woes of the world, or what you're going to have for dinner.
Remember, our beloved self-help gurus weren't spouting gibberish when they advocated for living in the moment! Being fully invested in the conversation helps in crafting better and more insightful active listening questions for your conversational counterpart.
2. Paying Attention to Non-Verbal Cues
Here's a survival guide revelation for you, folks! In the wild jungles of communication, non-verbal cues often hold more value than spoken words. Come on, you know what we're talking about. A subtle roll of the eyes, an expressively animated hand gesture, a barely-there smirk hidden in the corner of their lips. These non-verbal cues are an integral part of anyone's communicational approach, and by paying attention to them, you can hit a goldmine of insights!
Think of non-verbal cues as a silent, ethereal narrative running parallel to the spoken words. They often reveal feelings and thoughts that remain unspoken and help in gauging the authenticity of the words being uttered. Remember, people might fabricate their words, but their body language always sings the true tune.
A little caveat here though. Like astrologers deciphering cryptic celestial patterns, interpreting non-verbal cues is tricky and highly subjective. So make sure to tread cautiously, don't unequivocally rely on them, but use them as tools to construct more profound active listening questions.
Non-verbal cues in communication, such as eye rolls and hand gestures, are often more valuable than spoken words as they reveal unspoken thoughts and feelings and help gauge authenticity.
3. Maintaining Good Eye Contact
Maintaining good eye contact is like tapping into the person's emotional core. It's a powerful underused tool that conveys emotions more transparently than any verbal exchange. Like the curtain raiser at a performance, it sets the stage for a compelling, two-way conversation.
Having positive eye contact ensures the other person feels valued. It's a silent proclamation that their words matter to you. Undivided attention, reassurance, admiration, or distress, this non-verbal cue wears many hats, and interpreting it correctly is a crucial aspect of active listening.
4. Asking Open-Ended Questions
Let's venture down the rabbit hole of 'Asking Open-Ended Questions,' a technique so useful that it should be declared illegal (kidding, of course!). But seriously, why are these questions such active listening darlings?
Open-ended questions are like those mysterious, unmarked doorways in an adventurous video game. Who knows what they might unveil? These are your tools to encourage the speaker to go off-script, explore their thoughts more deeply, giving you an exquisite view of their mind's landscape. It's a fantastic method to obtain more information, encourage a more dynamic dialogue, and gauge the feelings and opinions of the speaker. Examples could include, "How would you describe …?", "Can you elaborate on…?", or "What were your thoughts when…", each designed to provoke a detailed response, thereby promoting active listening.
5. Reflecting What You Hear
Imagine yourself as a slightly tinted, whisper-thin glass panel. As someone talks to you, their words should strike this panel and bounce back with just a touch of your perspective added in. This exercise, my friends, is called reflecting which is one of the most powerful active listening questions techniques out there.
Reflecting involves reiterating what the speaker tells you, but not like a parrot. No, no, no – we're aiming for subtle nuances here. The goal is to demonstrate that you understand their point by condensing, reframing, or shining a light on the key elements of their dialogue.
Ever played that ring-toss game at carnivals? That's precisely what reflecting is like; aiming your response to perfectly encircle the speaker's thought, thereby validating their feelings and promoting open communication. Now that's a win, both in ring toss and in active listening!
Reflecting is a powerful active listening technique that involves reiterating what the speaker tells you, while adding subtle nuances to demonstrate understanding and validate their feelings.
6. Being Patient
In our fast-paced world overflowing with instant gratification unicorns, the importance of patience in active listening could be as understated as my mother-in-law's comments about my cooking. Jokes aside, this virtue holds a crucial role in painted-by-numbers of effective communication.
Pausing before responding, allowing the speaker to express themselves fully – these actions add that deep crimson shade of patience to our communication masterpiece. It's not just about waiting it out; it's more of an active endurance, where you're walking in those quirky but comfy shoes of curiosity, waiting to see how many goodies the speaker's thoughts hold.
Think of patience as savoring a good book; you wouldn't hastily skim through the pages, would you? Similarly, in conversations, take your time to absorb, understand, and then to respond. Because remember, listening isn't a sprint, it's a splendid, illuminating marathon!
7. Withholding Judgment
I'm not asking you to become the pinnacle of Zen here, floating in some ethereal bubble of total neutrality. But hey, wouldn't our conversations be just a trifle bit better if judgments didn't leap into them like an overenthusiastic party crasher?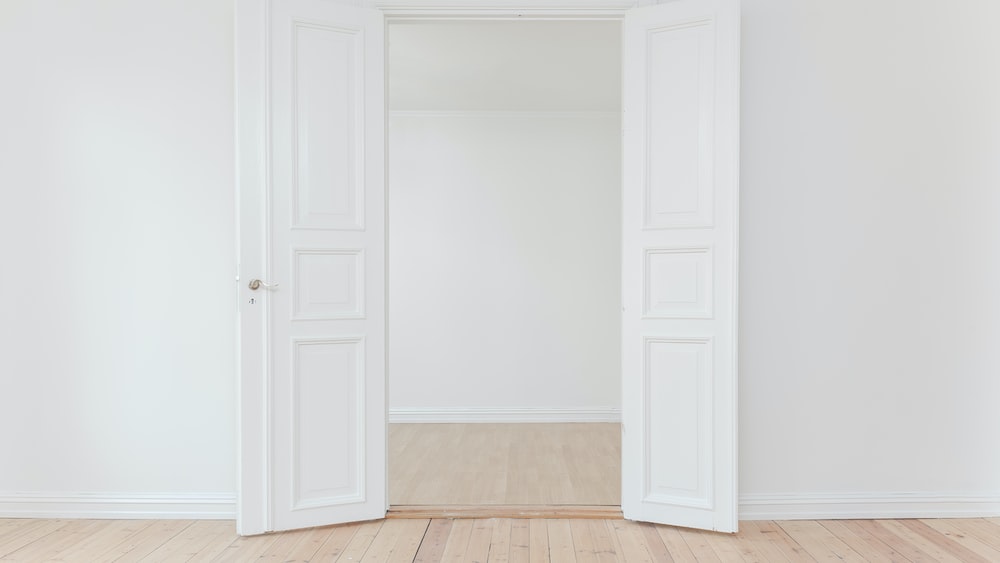 Holding back premature judgments and assumptions is a critical ingredient in the recipe for effective communication. As when we pour in our predetermined biases or beliefs, it's like adding too much salt – you risk ruining the entire dish.
Instead, let the conversation unfold organically, allowing the flavors of different perspectives to merge beautifully. Remember, the aim is to understand, not to be a Simon Cowell of conversations. Keep an open mind, and see how it transforms the communication landscape for you!
8. Focusing on the Intent and Purpose of the Conversation
Sure, sometimes conversations can feel like wandering in a confusing town with no GPS – aimless. But with active listening skills, every conversation can become a scenic drive with clear destinations.
Focusing on the intent or the purpose of the conversation is like typing in those GPS coordinates. It helps us to steer clear of meaningless detours, focusing instead on the road leading to understanding and empathy.
To do this, channel your inner Sherlock Holmes and detect the speaker's underlying needs, desires, worries, and messages. Pay attention not just to the words, but also to the tones, nuances, silences, and emotions. It might not unfold like a high-octane detective story, but it'll get you closer to understanding the person – and who knows, you might enjoy it more than you thought!
9. Giving Encouraging Verbal Cues
Remember those stamps teachers used to give in elementary school for good work? "Great job" or "Keep it up"? They were tiny, but boy, did they make us feel like we had won a Nobel prize! The same principle applies to giving encouraging verbal cues in conversations.
Verbal cues – those 'uh-huhs', 'mmm's, and 'oh, I see's – are hey-I'm-with-you markers that are often overlooked but can give the speaker a confidence boost of stratospheric heights. They portray that you're actively engaged in the conversation, creating a space for the speaker to open up even more.
Remember, these cues are like an appetizing cherry on top of the active listening cake, encouraging the speaker to keep sharing their thoughts and emotions.
10. Clarifying and Paraphrasing Information
Have you ever seen those cooking videos with instructions so muddled up, they left you wondering whether you were baking a bread or building an IKEA cupboard? To ensure our conversations don't turn into that culinary disaster, our active listening toolbox contains tools like clarifying and paraphrasing.
Clarifying, as the name, uh, clarifies, involves asking questions to remove any ambiguities and understand the speakers' points better. A pinch of 'So, what you're saying is…' or 'Can you elaborate on…' can work wonders in ensuring all folks are on the same page.
Paraphrasing, on the other hand, is reshaping what the speaker said in your own words, and spoon-feeding it back to them – again, for enhanced understanding. Both are active listening questions techniques that serve to keep misunderstandings at bay and make the conversation flavorsome and enriching.
Clarifying and paraphrasing are active listening techniques that help remove ambiguities and misunderstandings in a conversation.
11. Refraining from Imposing Your Opinions or Solutions
Ever been in a conversation where it felt like the other person was playing a monk who had answers to all your problems, unasked? Yeah, not fun. No one likes those monks unless they're the ones who've baked delicious cookies.
While sharing our expert (or not-so-expert) advice or imposing our solutions might seem like helping, in active listening, it's a no-no. Why? Because in doing so, we rob the speaker of their opportunity to think, feel, and solve on their own.
Our role as active listeners is to support, not to solve. It's to hold up a mirror to the speaker's thoughts, and not to paint our own images on it. So, keep those problem-solving juices for your sudoku puzzles instead. Trust me, it'll make a world of difference!
12. Staying Focused
Imagine you're at a magic show, and just as the magician is about to pull the rabbit out of the hat, you notice your shoelaces untied. By the time you finish tying them up, ta-da, the rabbit's there, but the magic's lost. That's exactly what losing focus during conversations is like – you miss out on the magic!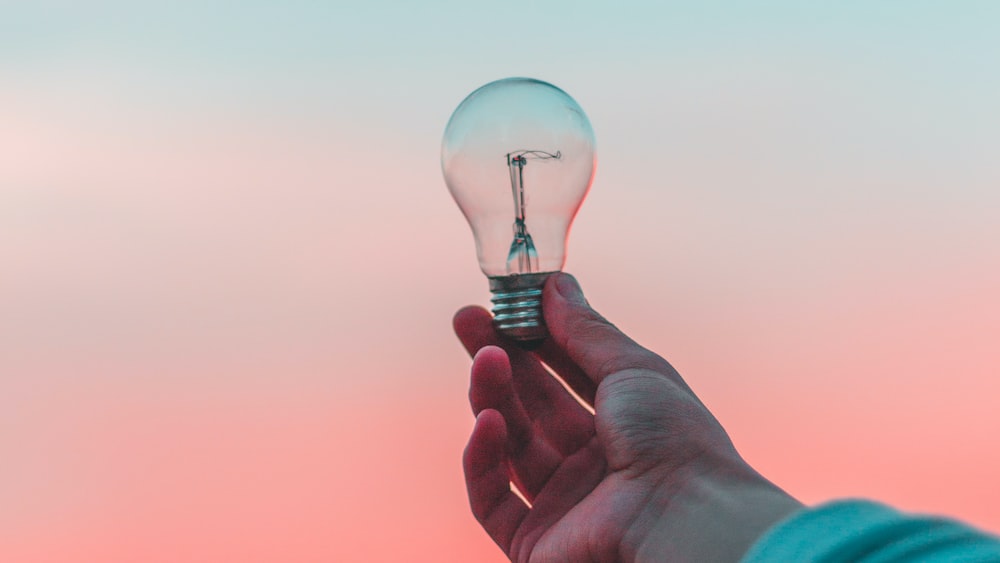 Staying focused in a conversation is akin to sticking to your yoga routine – yes, it's a bit of a challenge initially, but once you're in the groove, the rewards are bountiful. By remaining immersed in the speaker's words, you're not just listening with your ears, but with your heart and mind.
So, the next time you find your mind meandering to what's for dinner while someone's sharing their joys or concerns, rein it in. Give the conversation your undivided attention, and experience the magic unfold!
13. Paraphrasing and Summarizing
So you've scaled the mountain of understanding and empathy in your conversation. How do you ensure that you reached the correct peak and didn't just climb the wrong one due to foggy conditions? Enter stage right, paraphrasing and summarizing – the twin lifelines of active listening.
Just as a great story usually has a compelling climax and a satisfying conclusion, active listening requires paraphrasing and summarizing to confirm understanding and to wrap up the conversation. It's like dotting your I's and crossing your T's, or putting that final, proud signature at the bottom of your finished painting.
By restating what the speaker has shared in your own words, you validate their feelings, reaffirm your understanding, and pave the way for thoughtful feedback or closure. It might sound like an encore performance, but hey, great performances do deserve an encore, don't they?
Barriers to Effective Active Listening
While active listening is a gratifying journey woven through meadows of warmth, acceptance, and understanding, it's laden with sneakily hidden tripwires. Are they insurmountable? Of course not! But becoming aware of them is the first step to navigating through this delightful hike. And guess what folks? We just strapped our shoes and took that first step! Now, time to unravel these barriers – are you ready to jog alongside?
Noise and Distractions
We've all been there: trying to have a meaningful conversation while the TV blares in the background, or phone notifications keep pouring in from all corners. Noise and distractions are major roadblocks in communication, particularly when it comes to active listening; similar to trying to spot a flamingo while it's in the middle of a flock of noisy parrots. These disturbances not only divert attention but create an unfavourable environment for fostering mutual understanding.
Imagine trying to solve a complex puzzle and someone keeps flickering the light on and off; that's the same degree of frustration distractions can cause in active listening. Multiple studies confirm that noise and distractions gravely affect our ability to focus, thus hindering our active listening skills. It's like trying to maintain eye contact with someone while juggling. Therefore, minimize distractions while engaging in important discussions to truly enhance your active listening skills.
Noise and distractions severely hinder our ability to focus and actively listen, so it's crucial to minimize them during important conversations.
Limited Attention Span
In the age of the smartphone, our attention spans have ironically shortened, almost mimicking a goldfish. This inevitably hampers our communication skill, creating a significant barrier to active listening. Remember, active listening requires sustained attention, almost like keeping your eye on a bouncing basketball during a fast-paced game.
Indeed, it's a daunting task to maintain attention in an era of constant digital distractions. However, one strategy to combat the limited attention span dilemma is to use active listening questions. Asking thoughtful questions aids in retaining the conversation's focus, proving that clever use of your vocal cords can indeed improve your active listening skills.
Personal Biases
As humans, we're all guilty of falling prey to our personal biases at some point. These biases cloud our judgement, distort the reality of a discourse, and play the same potentially destructive role as a mole within a team, subtly undermining our attempts at active listening. It's like trying to watch a movie while wearing tinted glasses. The colors get distorted, and so does your perception of the plotline.
However, acknowledging our biases is the first step towards neutralizing their effects. This self-awareness helps us keep our biases in check during conversations, ensuring we're viewing the narrative through a broad, unbiased lens, akin to discarding those tinted glasses for a crystal clear view.
Listening Apprehension
Listening apprehension is when you experience anxiety due to perceived difficulties in understanding, processing, and interpreting aural messages. This anxiety acts like a fog, clouding your objectivity and focus, hampering your ability to respond to active listening questions effectively.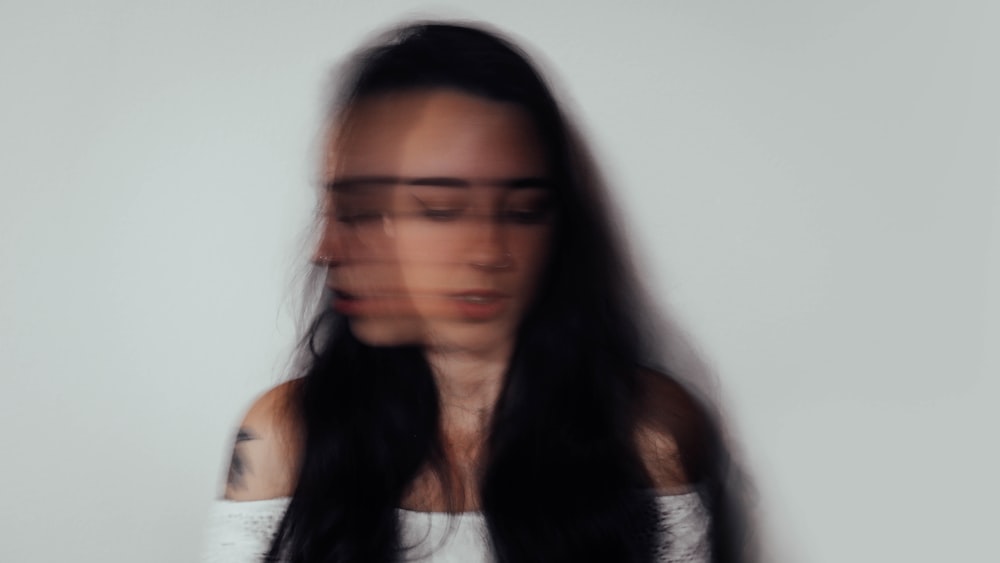 One way to overcome these hurdles is to adopt calming techniques before participating in conversations, like deep breaths or brief meditation. Crafting a personal mantra like, "I can listen and understand," also helps in quenching the fires of listening apprehension.
Overcoming listening apprehension is crucial for effective communication, and adopting calming techniques like deep breaths and personal mantras can help in quenching the fires of anxiety.
FAQs
1. What are some examples of active listening?
Among the many ways to display active listening, some of the most effective include maintaining eye contact, responding with appropriate reactions, asking relevant questions during the conversation, and paraphrasing what the speaker said to confirm understanding.
2. How can I improve my active listening skills?
Improving your active listening skills centers around paying full attention to the speaker, showing empathy, keeping an open mind, and mastering the art of posing the right active listening questions. It also requires practicing patience and keeping your distractions to a minimum.
3. Why is active listening important in the workplace?
Active listening is pivotal in the workplace as it fortifies relationships, encourages open dialogue, boosts mutual respect, and cultivates an environment for constructive feedback. It equips you with vital insights about your colleagues and promotes better team coordination and collaboration.
4. What are some common mistakes in active listening?
Common mistakes in active listening usually involve interrupting the speaker, multitasking while listening, making premature judgements, allowing personal bias to cloud the understanding, and neglecting non-verbal cues, among others.
Conclusion
If you've made it this far, then congratulations! You've taken the first step towards becoming a sound active listener. The key takeaway here is that effectively using active listening questions can significantly transform your conversations. Remember, like learning to play an instrument or mastering a new recipe, honing your active listening skills will require practice and patient persistence.
While this journey of self-improvement may seem daunting, always remember that Rome wasn't built in a day. You are allowed to make mistakes and learn from them. It's an ever-evolving process, and every conversation will serve as an opportunity to learn, grow, and refine your active listening skills.
So, stay curious, stay attentive, and lean into the transformative power of active listening questions. Here's me, signing off, and wishing you the best for your flash journey towards becoming an active listening champion. Stay fabulous.
-Fabian
Share with your Friends: