Journaling: The Ultimate Guide to Master Your Thoughts
Welcome to the world of journaling, a powerful tool that enriches our lives by offering clarity, self-reflection, and enhanced mental well-being. With documented benefits such as reduced stress levels and increased creativity, it's no wonder more people are harnessing the power of pen to paper (or digital formats) for personal growth.
In this blog post, we'll dive into various types of journaling practices and unveil how they can foster positive change in your life.
The Benefits Of Journaling
Journaling offers a variety of benefits, including reducing stress and anxiety, promoting personal growth and creativity, processing difficult emotions, tracking progress and goals.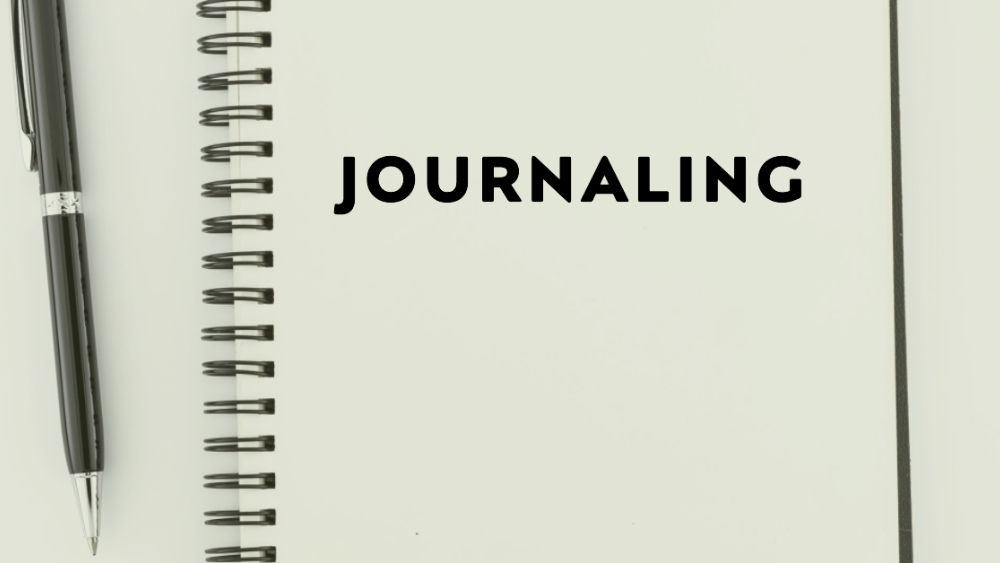 Reducing Stress And Anxiety
One of the most impactful benefits of journaling is its ability to reduce stress and anxiety in our lives. When you're feeling overwhelmed, putting pen to paper can help you process your emotions by giving voice to your fears and concerns.
In fact, studies have shown that this simple act of expressing yourself can significantly improve mental health and well-being. Our brains tend to ruminate over negative events or feelings much more than positive ones; however, when we get those swirling thoughts out through journaling, it helps clear mental clutter and alleviates distress caused by anxiety.
Promoting Self-reflection And Personal Growth
Imagine how great it is to look back at your life and see the progress you've made, both personally and professionally. Journaling can be a vital companion in this journey of self-discovery and growth.
It provides you with a dedicated space to express your thoughts, feelings, dreams, and aspirations at different stages of your life.
For instance, let's say during your daily journaling habit, you realize that each time a significant challenge arises at work or home, self-doubt seems to take over. Identifying this pattern allows you to work on building resilience and developing a more positive mindset.
A beautiful notebook filled with powerful insights like these can be transformative – as they say, "what gets measured gets improved," which applies not only to our physical health but also our emotional well-being.
Journaling can help promote self-reflection and personal growth by providing the space and distance needed to reflect on our experiences, current situation, and future goals.
Improving Creativity And Problem-solving Skills
One of the fantastic benefits of journaling is that it helps you tap into your creativity and enhance problem-solving skills. As you put pen to paper, articulating thoughts and ideas becomes more natural, enabling greater access to your inner creative resources.
For instance, if you're facing a challenge at work or in your personal life, writing about potential solutions or insights in your journal can help you see patterns and gain new perspectives on the matter.
It's like having a brainstorming session with yourself! And what's even better is that this process doesn't have to be limited to words – you can explore visual journaling techniques like sketching or doodling as well! By engaging different modes of expression within your daily diary, not only will you improve mental health but also unlock new levels of creative thinking and problem-solving prowess.
Processing Difficult Emotions And Gaining Clarity
One of the most powerful aspects of journaling is its ability to help us process difficult emotions and gain clarity around our experiences. By putting our feelings into words on paper, we create space for ourselves to understand and accept them in a non-judgmental way.
I've found that this allows me to explore my emotions more deeply than when I just let them swirl around in my head. When I write about a specific feeling or event, it often gives me new insights or perspectives that weren't immediately apparent before.
Sometimes just getting everything out onto the page can be incredibly therapeutic – it's like you're taking all those intense feelings and giving them somewhere safe to exist outside of your body.
Research has also shown that regular journaling can lead to lower levels of anxiety and depression over time, as well as improved emotional regulation skills overall.
Tracking Progress And Goals
One of the most important benefits of journaling is its ability to help us track progress and achieve our goals. By regularly writing down our goals, we can hold ourselves accountable and stay motivated.
For example, if you have a fitness goal, you could write down your workout plan at the beginning of each week and then record your progress each day.
Journaling is also helpful for setting long-term goals. Writing out your aspirations in detail can bring them to life and make them more achievable.
Different Types Of Journaling
Explore various journaling styles, such as stream-of-consciousness or bullet journaling, and specialized methods, including gratitude, art, reflective, prompt-based, or travel journals, to find what works for you.
Stream Of Consciousness Journaling
One method of journaling is stream-of-consciousness, which involves writing down thoughts and feelings as they pass through your mind. This style requires nothing more than a pen and a blank sheet of paper or journal and is considered an easy exercise suitable for beginners.
Studies have shown that this type of journaling can increase creativity, reduce stress, and improve overall mental health. It's also used in literature as the interior monologue of a character's thoughts, allowing writers to develop their characters and writing style.
Stream-of-consciousness journaling is a method that involves writing down thoughts and feelings as they pass through the mind of us.
Gratitude Journaling
Gratitude journaling is one of the simplest and most effective forms of journaling. It involves writing down things that you're grateful for in a notebook, diary, or app.
This practice has been associated with various health benefits, including reduced stress levels and inflammation.
When I started gratitude journaling, it was difficult to come up with even one thing I felt grateful for every day. However, over time I began to notice the small things like having a roof over my head or being able to connect with loved ones virtually during the pandemic.
By focusing on what I already had instead of what was lacking in my life, I felt happier and more satisfied overall.
Gratitude journaling is the act of writing down things we are grateful for in a notebook, diary, or app.
Bullet Journaling
One of the most popular journaling methods is bullet journaling. Essentially, it's a mix between a planner and a diary where you can keep track of your daily tasks, appointments, and notes while also reflecting on your personal growth.
Bullet journals often involve creating unique layouts with different symbols for task statuses (completed, migrated, etc.). You can include collections such as goals, habit trackers, inspirations or anything else that resonates with you.
Bullet journaling is a popular journaling style that combines organizing tasks, reminders, and to-do lists into a single notebook.
Art Journaling
Have you ever considered trying art journaling? It is a type of visual diary that allows you to express your thoughts, feelings, memories, and ideas creatively.
Art journaling has been found to spark creativity and improve mental health by allowing individuals to explore their emotions in a unique way. When I first started art journaling, it felt liberating to pour out my thoughts and feelings onto paper through colors, shapes, and patterns.
With practice, it has become an enjoyable habit that not only helps me relieve stress but also provides opportunities for self-reflection and personal growth.
Reflective Journaling
Reflective journaling has been a powerful tool for personal growth and self-reflection. It involves recording personal learning experiences, emotions, and thoughts. Writing in a reflective journal can help you gain a deeper understanding of your inner world, leading to greater clarity and new insights.
Instructors often ask students to keep reflective journals as personal records of their learning experiences because it allows individuals to improve practical skills by observing and critiquing their experiences.
For instance, I started using a bullet journal this year, which includes elements from many different types of journaling, such as daily diary entries with times listed as well as to-do lists alongside monthly goals that provide me with direction instead of feeling overwhelmed all the time.
Prompt-based Journaling
One of my favorite ways to journal is through prompt-based journaling. This practice involves using specific prompts or questions as a way to spark self-reflection and exploration.
Whether it's a simple question like "What am I grateful for today?" or a more thought-provoking one like "What fears are holding me back from pursuing my dreams?", these prompts can be incredibly powerful tools for gaining insight into oneself.
There are countless resources available online for those interested in trying out prompt-based journaling, including free printable worksheets and daily writing prompts on social media platforms like Instagram.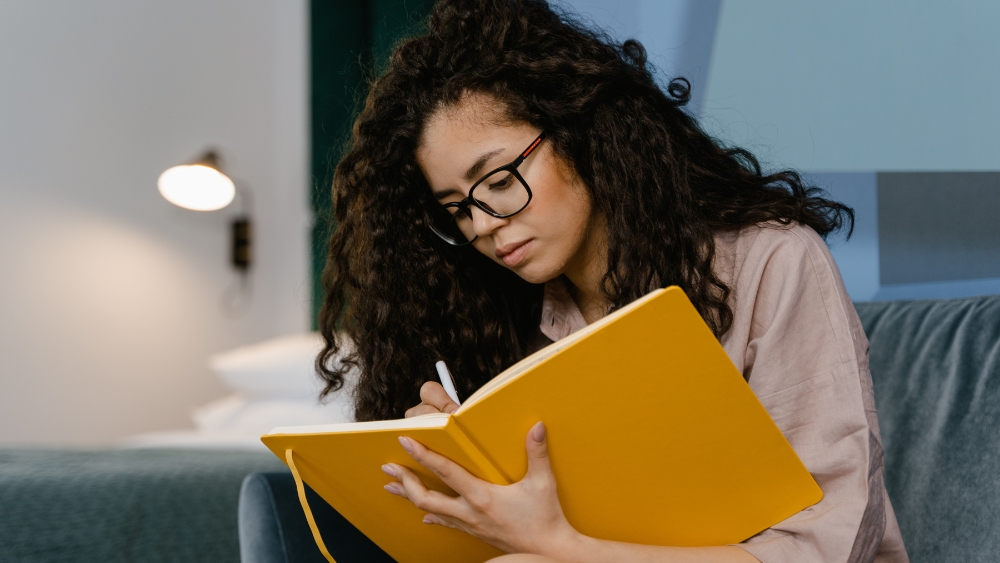 The beauty of this practice is that there are no rules: you can choose the prompts that resonate with you and write as much or as little as you'd like.
Travel Journaling
Travel journaling is one of my favorite types of journaling. It's a great way to keep all my new experiences and knowledge in one place, allowing me to reflect on where I've been and what I've learned.
Whether it's exploring new cultures or simply taking a road trip with friends, travel journaling has become an indispensable tool for me in documenting every aspect of my journey.
There are numerous creative travel journal ideas and prompts to choose from.
Did you know that travel journals can also be tailored for kids? They're perfect for getting children involved in the joys of traveling by getting them excited about the small things they encounter along the way.
For example, kids could write about unique animals they see or draw pictures of landmarks they visit.
Dream Journaling
Dream journaling is a wonderful way to gain insight into your subconscious mind and to better know yourself. This form of journaling involves recording and reflecting on your dreams, no matter how vivid or mundane they may seem at first glance.
By writing down your dreams each morning upon waking, you can learn to remember them more clearly, which in turn helps you understand their meaning and messages for you.
For me, dream journaling has been an eye-opening experience that has led to surprising self-discoveries. I have found it helpful not only for remembering my dreams but also for interpreting their messages as they relate to my everyday life experiences.
It's essential just to jot down notes about any feelings or images you remember from your dream; even if it doesn't make sense at first, this information can often be useful later on when trying to connect dots between dreams over time.
Dream journaling involves recording and reflecting on your dreams to gain better self-knowledge.
Food And Fitness Journaling
Food and fitness journaling involves tracking what you eat, and drink, and how much physical activity you do throughout the day. It's a method of mindful eating that allows you to make informed choices about your nutrition and exercise routines.
Research shows that keeping a food journal can be an effective tool for weight loss and behavior change. For instance, one study by Lehman E found that those who tracked their diet lost twice as much weight as those who didn't track at all.
To start a food and fitness journal, find a format that works best for you, whether it is pen-to-paper or digital apps like MyFitnessPal or LoseIt!
How To Start And Maintain A Journaling Practice
Choose a format and tools that work for you, set aside time each day for journaling, experiment with different techniques and prompts to find what resonates with you, make it a daily habit by incorporating it into your routine or "habit stacking," and transform journaling into a self-care ritual by creating a calming environment and setting intentions before beginning.
Choosing The Right Format And Tools
When it comes to journaling, the right format and tools can make a big difference. Here are some tips for choosing what will work best for you:
Consider your preferences: Do you prefer writing by hand or typing? Would you like a physical notebook or a digital app?
Think about the type of journaling you want to do: Different types of journaling may require different formats. For example, if you plan on doing art journaling, you'll need a notebook with thicker paper that can handle paint and other mediums.
Look for quality: Whether you opt for a physical notebook or a digital app, look for something that is high-quality and well-made. A beautiful notebook can inspire creativity and make the act of journaling more enjoyable.
Experiment with different options: Don't be afraid to try out different formats and tools until you find what works best for you. Some people prefer to keep it simple with just a pen and paper, while others enjoy using stickers, washi tape, and other decorative elements.
Choose something portable: If you plan on journaling on the go, look for something that is easy to carry around with you, such as a small notebook or app on your phone.
Remember, the most important thing is finding what works best for YOU, so don't be afraid to experiment until you find what feels right.
Setting Aside Time And Space For Journaling
One of the most important things about maintaining a journaling practice is setting aside time and space for it. Whether it's a few minutes every morning or one big journaling session at the end of the day, having a routine can help you make journaling a habit.
It's also helpful to find a quiet and comfortable place where you won't be distracted so that you can fully focus on your writing. Personally, I like to enjoy my morning coffee while reflecting on the previous day in my beautiful notebook.
Experimenting With Different Techniques And Prompts
As someone who is new to journaling, it can be overwhelming to figure out where to start. I found that trying different techniques and prompts helped me discover what works best for me. Here are some ideas:
Try stream-of-consciousness journaling: This involves writing whatever comes to mind without censoring or editing yourself. Set a timer for 10-15 minutes, and just let the words flow.
Create a gratitude journal: Every day, write down things you're thankful for. This can help shift focus to the positive aspects of life.
Use bullet journaling: This method involves creating lists and using symbols to keep track of tasks, events, and goals.
Explore art journaling: Combine writing with visual art by incorporating sketches, collages, or other forms of creative expression.
Reflect on your day: At the end of each day, write about what happened and how you felt about it.
Use prompts: There are many resources available online with daily writing prompts to spark creativity and self-reflection.
Trying different techniques and prompts can help you find what feels most natural and enjoyable for you – so give yourself permission to experiment! Remember that there are no rules when it comes to journaling; the most important thing is simply putting pen to paper and letting your thoughts flow freely.
Making Journaling A Habit
Making journaling a habit is essential to realize the power of this tool. To start, begin by choosing a time of day that works best for you, whether it's first thing in the morning over coffee or before bed at night.
Next, designate a physical space where you can sit down and focus without distractions. Experiment with different techniques and prompts to keep your journaling practice fresh and engaging.
For example, try using gratitude lists as a way to reflect on positive moments throughout your day or stream-of-consciousness writing as an outlet for intense emotions.
When I started making journaling a daily habit by following these tips, I noticed significant improvements in my mental health and overall well-being.
Transforming Journaling Into A Self-care Ritual
One of the most powerful aspects of journaling is how it can be transformed into a self-care ritual. By setting aside dedicated time for writing in your journal each day, you can make this activity an important part of your daily routine that promotes emotional well-being and boosts mental health.
You might start by adding calming elements to your journaling space, such as lighting candles or playing soothing music during your writing sessions.
To further enhance the self-care aspect of journaling, consider incorporating mindfulness practices into your routine. Take a few deep breaths before starting to write, focusing on the present moment and clearing your mind of distractions.
Use prompts that encourage gratitude or positive reflection to help promote feelings of optimism and joy.
Keeping a journal is one of the most rewarding endeavors that one can undertake in life.
Overcoming Writer's Block And Avoiding Self-censorship
I know firsthand how frustrating it can be to sit down with the intention of journaling and feel completely stuck. Writer's block is a common obstacle, but there are ways to overcome it.
One helpful tactic is to set aside self-censorship and let your thoughts flow freely onto the page. Don't worry about grammar or spelling; just write without judgment.
It's important to remember that journaling isn't about perfection; it's about expressing yourself honestly and authentically. By allowing yourself to write freely and avoiding self-censorship, you give yourself the opportunity for deeper self-exploration and growth in your journaling practice.
The Science Of Journaling
Scientific research has shown that journaling can lead to a reduction in depression, increased self-awareness, and improved overall health; read on for more information on the incredible benefits of this simple but powerful tool.
Recent Research On The Benefits Of Journaling
I've been doing some research on journaling, and there are some interesting new findings out there. Here are a few benefits that have been studied:
Journaling can actually boost your immune function by reducing inflammation in the body.
Writing about positive experiences and emotions has been shown to increase levels of positive affect (i.e., happiness) even weeks or months later.
Cognitive defusion, which involves observing thoughts and feelings from a more objective perspective, is another benefit of journaling that helps you stay present in the moment.
Regular journaling can help with habit stacking, making it easier to build other helpful habits in your life.
Studies have also found that expressive writing and gratitude journaling can reduce symptoms of depression, providing an effective intervention for mental health conditions.
Overall, the science seems clear: keeping a regular journal can have incredibly powerful effects on both our physical health and emotional well-being.
How Journaling Affects The Brain And Behavior
Personally, I find it fascinating that the simple act of putting pen to paper can have such a profound impact on our brains and behavior.
In fact, studies have found that regular journaling can help improve overall emotional regulation, decrease symptoms of depression and anxiety, and even boost immune function.
For me personally, my morning journaling practice has become an incredibly helpful habit for setting intentions each day, tracking progress toward my goals over time, and simply clearing my mind before diving into work.
Journaling For Mental Health
Journaling can be a powerful tool for managing anxiety and depression, healing from trauma, and developing resilience and emotional intelligence.
Managing Anxiety And Depression
Dealing with anxiety and depression can be overwhelming and challenging, but journaling can be a powerful tool to help manage these mental health conditions. Here are some tips on how to use journaling to manage anxiety and depression:
Write down your worries: Expressive writing about your worries can help you process and release negative emotions. Try setting aside 10-15 minutes each day to write about anything that's causing you stress or anxiety.
Practice gratitude: Gratitude journaling helps shift your focus from negative thoughts to positive ones. Write down three things you're grateful for each day, no matter how small they may seem.
Identify triggers: Use your journal to identify specific triggers that make you feel anxious or depressed. Once identified, write about ways you can avoid or cope with them in the future.
Track self-care habits: Writing down self-care activities like meditation, exercise, or time spent with loved ones can help reinforce healthy habits that improve mental health.
Challenge negative thoughts: When you notice negative self-talk or thought patterns, write them down in your journal and challenge them with evidence-based counterarguments.
Remember that journaling is a personal practice; there's no right or wrong way to do it. Experiment with different techniques until you find what works best for managing anxiety and depression.
Healing From Trauma
If you've experienced a traumatic event, journaling can be an incredibly powerful tool for healing. Therapeutic journaling involves writing down your thoughts and perceptions related to difficult or upsetting life events.
According to recent studies, this form of expressive therapy can increase resilience and decrease depressive symptoms, perceived stress, and other negative outcomes.
There are many journal prompts available specifically for trauma healing that can help you process your emotions and experiences. For example, you might try writing about how the traumatic event has affected your life overall or reflecting on specific aspects of the experience, such as feelings of fear, guilt, or anger that continue to impact you today.
Writing about these intense emotions doesn't necessarily make them go away overnight but it does play a significant role in emotional healing over time.
Journaling can have other benefits for mental health, including better cognitive health, lower stress levels, and improved immunity.
Developing Resilience And Emotional Intelligence
Journaling is a powerful tool for developing resilience and emotional intelligence. By writing down our thoughts and emotions, we can gain a better understanding of ourselves and our reactions to difficult situations.
Studies have shown that practicing journaling regularly can increase resilience by building coping skills, fostering optimism, and promoting personal growth. Additionally, the act of reflecting on experiences through journaling helps us process emotions in a healthy way, which leads to improved overall emotional intelligence.
For example, when I went through a traumatic experience last year, my therapist encouraged me to start journaling as part of my healing process.
Creative Ways To Use A Journal
Explore your creativity and imagination by using a journal to plan and set goals, keep memories, express gratitude, practice mindfulness, and experiment with various forms of writing and art.
Planning And Goal Setting
One of the most powerful benefits of journaling is its ability to help you plan and set goals. By recording your ideas and progress, you can establish specific and actionable goals that align with your values and aspirations.
For example, if you want to improve your physical health, start by setting a goal for exercise or nutrition habits.
Using a journal for planning also allows you to break down larger long-term goals into smaller achievable steps. This approach helps keep motivation high by providing regular opportunities for success along the way.
Memory Keeping And Time Capsule Making
One of my favorite ways to use journaling is as a memory-keeping and time-capsule-making tool. By jotting down daily experiences, thoughts, and feelings in my journal, I can look back on them months or even years later and vividly remember the events that made up a certain time period in my life.
In addition to traditional diary-style entries, I also like to include little snippets of things that might otherwise be forgotten over time – ticket stubs from concerts or movies, dried flowers from a special occasion, and magazine clippings that caught my eye.
It's amazing how these small mementos can transport me back to a specific moment in time and trigger memories that might have faded away without them.
Expressing Gratitude And Practicing Mindfulness
One of the most powerful tools in my journaling practice is expressing gratitude and practicing mindfulness. By taking a few moments each day to reflect on what I am grateful for, I am able to shift my focus from negative thoughts or stressors to positive aspects of my life.
Mindfulness practice involves being fully present in the moment and non-judgmentally observing your thoughts, feelings, and surroundings. Journaling can be an excellent way to cultivate this skill by allowing you to slow down and reflect on your experiences without distraction.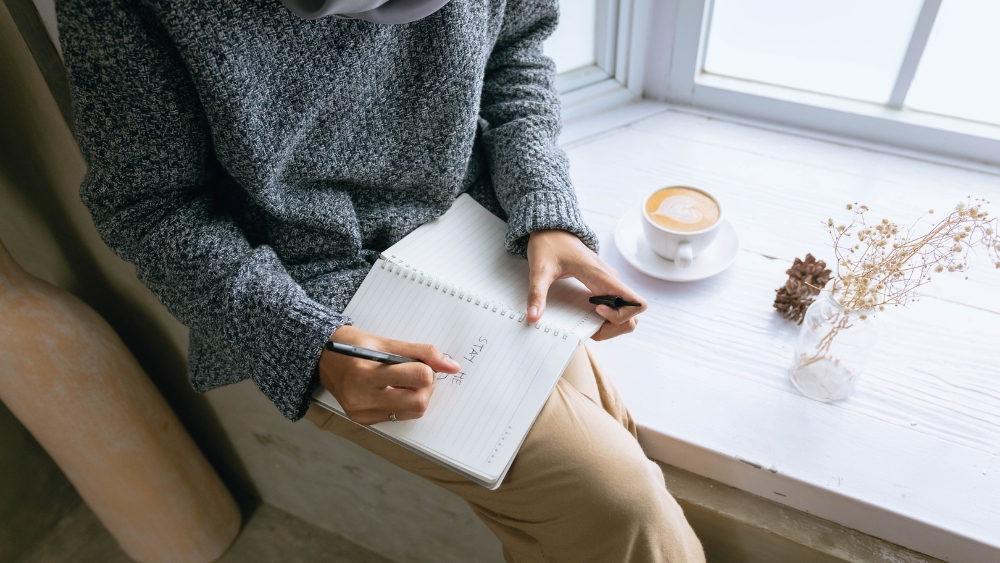 For example, I like to take a few deep breaths before starting my journaling session and then write about how my body feels or what sensations I notice around me.
According to a study published in Emotion: The Journal of Positive Psychology, individuals who wrote letters expressing gratitude showed greater improvements in overall well-being compared to those who simply listed 5 daily events.
Exploring Creativity And Imagination
For me, journaling has been an incredible tool for exploring my creativity and imagination. There are endless ways to approach journaling creatively, from incorporating art and visual elements to experimenting with different writing styles and formats.
One of my favorite techniques is free-writing or stream-of-consciousness journaling, where I simply let my thoughts flow onto the page without judgment or constraint. Another fun technique is using prompts or cues to spark new ideas for writing.
Some of my favorite prompts include "What if..?" questions, poetry starters, and word associations.
Additional Resources And Encouragement
In addition to the benefits of journaling, there are many resources available for inspiration and guidance on how to start or maintain a practice. With a little inspiration and encouragement, anyone can reap the life-changing benefits of consistent journaling.
Further Resources For Journaling Inspiration And Ideas
If you're looking for more inspiration and ideas to boost your journaling practice, here are some resources to explore:
Pinterest – This platform is a goldmine for visual journaling inspiration, with thousands of boards dedicated to bullet journals, art journals, travel journals, and more.
YouTube – There are countless journaling channels on YouTube that offer tutorials, flip-throughs, and prompts. Some popular channels include AmandaRachLee, Shayda Campbell, and Jordan Clark.
Instagram – Follow hashtags like #bulletjournalcommunity or #artjournaling to discover new styles and techniques. You can also follow your favorite artists or writers who share their journal pages.
Books – There are plenty of books out there that offer prompts, exercises, and creative writing techniques to enhance your journaling practice. Some recommendations include "The New Diary" by Tristine Rainer or "The Creative Journal" by Lucia Capacchione.
Online Courses – If you're looking for a more structured approach to journaling, online courses like The Journal Course or The Artist's Way can provide guidance and accountability.
Apps – There are also various apps available for digital journaling or tracking your daily thoughts and habits. Some popular ones include Day One Journal and Journey.
Writing Communities – Join writing communities like NaNoWriMo (National Novel Writing Month) or 750 Words to connect with other writers and receive support for your writing goals.
Remember that the beauty of journaling is that there are endless possibilities for creativity and self-expression – don't be afraid to experiment with different styles and techniques until you find what works best for you!
Encouragement To Start Or Continue A Journaling Practice And Experience The Benefits
If you are considering starting a journaling practice, or have already begun but need some encouragement to continue, I applaud you for taking this step toward self-improvement.
From reducing stress and anxiety to improving problem-solving skills and fostering personal growth, the benefits of journaling are scientifically proven.
As someone who has experienced the life-changing benefits of keeping a daily journal myself, I encourage you to give it a try. Start small with just a few minutes each day and experiment with different techniques until you find what works best for you.
Remember that your journal is your space to explore your emotions and experiences without fear of judgment or criticism. Don't worry about spelling errors or grammar mistakes; simply focus on getting your thoughts down on paper.
So go ahead – pick up that notebook today and start experiencing all the incredible benefits that come from cultivating a daily journaling habit!
Sharing Personal Insights And Stories About Journaling
Journaling has been a powerful tool in my life for many years. I've used it to process difficult emotions, track progress toward personal goals, and explore new creative ideas.
One of the things I love most about journaling is how it allows me to connect with my own thoughts and feelings on a deeper level.
One personal insight that I've gained from journaling is the importance of making it a daily habit. Even though there are times when I don't feel like writing or don't have anything particularly interesting to say, taking just a few minutes each day to reflect on my experiences has had incredible benefits for both my mental and physical health.
FAQs:
1. What are the benefits of journaling?
Journaling has been shown to have numerous benefits, including reducing stress and anxiety, improving emotional regulation and awareness, boosting creativity and problem-solving skills, enhancing memory and overall cognitive function, and promoting self-reflection and personal growth.
2. How do I get started with journaling?
Getting started with journaling is easy! All you need is a pen or pencil, a notebook or journal (either physical or digital), and some quiet time to reflect on your thoughts and experiences. Begin by setting aside a few minutes each day to write down anything that comes to mind – whether it's gratitude for something in your life or a difficult emotion you're struggling with – without worrying about grammar, spelling, or punctuation.
3. How often should I be journaling?
There's no set rule for how often you should be journaling – it really depends on your individual needs! Some people prefer to write daily entries as part of their morning routine, while others may only write sporadically when they feel inspired. The most important thing is that you make regular time for yourself to reflect in whatever way works best for you.
4. Can anyone benefit from journaling?
Absolutely! Journaling can be beneficial for people of all ages and backgrounds – whether you're looking to manage stress, process difficult emotions, or simply explore your own thoughts more deeply. It's also an effective tool for writers who want to develop their craft since it allows them to practice writing regularly while exploring new ideas at the same time. So don't be afraid to give it a try – there's nothing stopping anyone from benefiting from this simple but powerful practice!
Conclusion
Journaling is a powerful tool with numerous benefits for your mental and emotional health. It can help reduce stress and anxiety, promote personal growth and creativity, aid in processing difficult emotions, and improve cognitive function.
With different types of journaling techniques available to choose from, including bullet journaling and art journaling, among others, getting started has never been easier.
And once you've begun your writing practice, maintaining it becomes effortless as it develops into a daily habit that provides space for self-care and reflection. This is it for this ultimate detailed guide about journaling!
I wish you the best! Fabian.
Share with your Friends: