50 Self Love Journal Prompts for Cultivating More Self-Love
Welcome to a journey of self-exploration and self-love through the power of journaling. With mental health and well-being playing a crucial role in our lives, it's essential to prioritize self-care practices that nurture our minds and spirits.
In this blog post, we dive into 50 exciting self-love journal prompts designed to improve your self-awareness, boost your confidence, and aid in personal growth. Discover how these transformative exercises can make a positive impact on various aspects of your life – from relationships to goals and beliefs.
The Importance Of Self Love Journaling
Self Love Journaling is essential for mental health and well-being, as it allows individuals to improve self-awareness, self-esteem, and develop a positive mindset.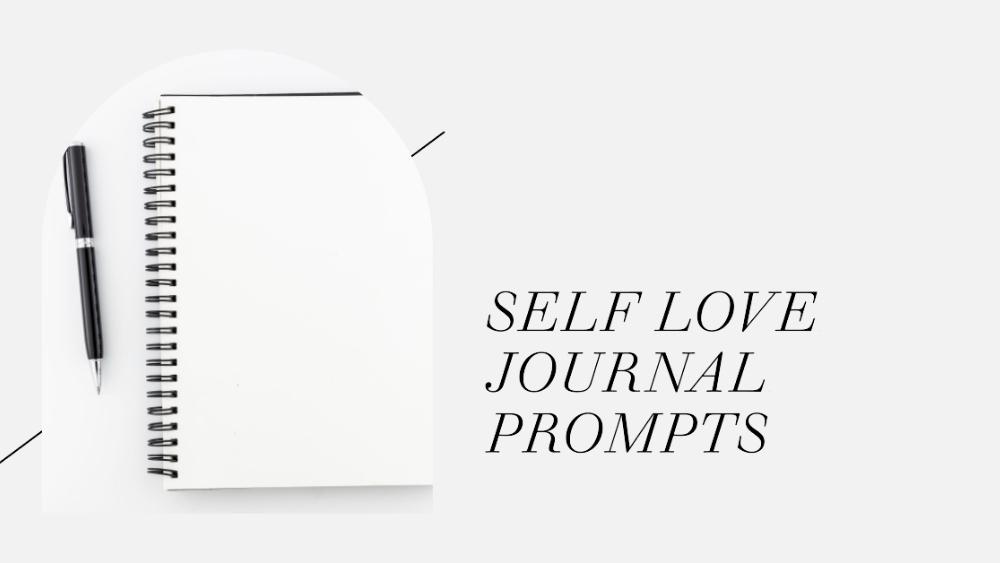 Benefits For Mental Health And Well-being
In this section, we'll explore the benefits of self-love journaling for mental health and well-being. The table below highlights some of the most significant advantages that you can experience when you incorporate self-love journaling into your personal growth and development journey.
| Benefits | Description |
| --- | --- |
| Reduced Anxiety and Depression | By practicing self-love and self-compassion through journaling, you can help prevent anxiety and depression, allowing you to lead a happier, more balanced life. |
| Increased Emotional Resilience | Self-love journaling promotes emotional resilience, helping you handle life's challenges with grace and adaptability. |
| Improved Self-awareness and Self-Esteem | Journals prompts allow you to become more self-aware, improving your self-esteem and igniting self-love in the process. |
| Enhanced Mindfulness and Presence | As you engage in self-love journaling, you become more mindful of your thoughts and emotions, leading to a greater sense of presence in your daily life. |
| Greater Personal Growth and Development | By reflecting on your emotions, thoughts, and behaviors, self-love journaling can lead to greater personal growth and development. |
| Stronger Self-acceptance and Compassion | Journaling prompts can help you cultivate self-acceptance and compassion, which are essential for mental health and wellbeing. |
Embracing the benefits of self-love journaling can lead you on a path toward a more fulfilling, mentally healthy life. As you engage with these prompts, remember to be open, honest, and compassionate towards yourself.
Improvements In Self-awareness And Self-esteem
Self-love journaling is a powerful tool that can lead to significant improvements in self-awareness and self-esteem. By taking the time to reflect on our thoughts, feelings, and experiences through this practice, we gain a deeper understanding of who we are and what truly matters to us.
For example, when faced with challenges or setbacks in life, it's easy for negative thoughts and beliefs to take over.
Not only does self-love journaling help increase our overall awareness of ourselves as individuals – encompassing our strengths, accomplishments, goals, and beliefs – but it also aids in boosting confidence levels by providing daily reminders of personal worthiness.
As you consistently engage in this practice by writing about your successes (big or small), positive qualities you possess, or unique attributes that make you special, an increased sense of self-worth becomes more ingrained within your psyche.
Over time those negative feelings begin to dissipate, making room for a well-deserved healthy dose of love toward oneself, resulting in an enhanced quality of life filled with happiness and fulfillment.
Self-love journaling fosters self-awareness and self-esteem, promoting confidence and self-worth while diminishing negativity for an improved quality of life.
50 Self Love Journal Prompts
To help you on your journey toward self-love and personal growth, here is a list of 50 powerful self-love journal prompts designed to inspire confidence, self-discovery, and mental well-being:
Write a love letter to yourself highlighting your unique qualities.
Reflect on five recent accomplishments that make you proud.
Identify three areas in your life where you would like to see personal growth.
List ten things you appreciate about your physical body.
Describe a perfect morning routine for yourself.
What are three negative beliefs you want to eliminate from your life?
Who are your role models, and what qualities do they possess that you admire?
Write about five beautiful moments in your life that bring a smile to your face.
List five activities that bring joy into your life, and schedule time for them this week.
What are some new hobbies or activities you would like to try?
Write out ten positive affirmations for yourself.
What does self-care look like for you? Create an ideal self-care routine.
Reflect on the healthiest boundaries you've set in current relationships and consider any necessary improvements.
Write about a time when someone complimented or praised you genuinely – how did it make you feel?
Consider five aspects of life where balance is essential, and brainstorm ways to improve equilibrium in each area.
Pen down the biggest dreams for different aspects of life such as career, relationships, and personal growth.
Create an action plan with actionable steps to reach one of those dreams mentioned earlier.
Recall three challenging moments from the past and how you have grown since then.
State three priorities in life at this moment and ponder upon their significance in your overall happiness quotient.
Make note of how positive thinking has made an impact on various areas of life.
Document instances of negative self-talk and the reasons behind this talk, with a view to minimizing them in the future.
Jot down 5-minute self-love meditation examples.
List 50 self-love and self-improvement journal activities aimed at fostering a loving relationship with oneself.
Write about your struggles and how they have shaped you into your current state.
Think of five public figures who inspire you and note their qualities that resonate with you.
Reflect on three powerful changes you've made in life that improved your mental health.
Pen down an honest letter of advice to your future self.
Devise healthy meal plans that not only nourish the body but also make it feel good.
Jot down personal development goals related to emotional intelligence, relationships, and boundaries.
Delve into success stories highlighting personal growth from people around you or public figures.
Create and write a pitch letter for yourself showcasing all your positive aspects as if selling yourself for success.
Reflect on any past moments of darkness and how these experiences prepared you for brighter days ahead.
Identify three things other people might view as flaws, and write about why they actually make you unique.
Write about one area where you feel most confident in life (career, relationships, etc.).
Make a list of ten simple pleasures that bring you joy (like enjoying a hot cup of tea or taking a walk).
Think about what it means to live a balanced life – how can you create more balance in your life?
List five qualities you admire in yourself and how you can cultivate them more.
Write about a time when you overcame a challenge and what you learned from it.
Identify five things that trigger your stress or anxiety and write about how to manage them.
What would you do if you had more time and resources to invest in self-care?
Reflect on the things that give you energy and those that drain you. Make a list and adjust your schedule accordingly.
Think about someone who has had a significant positive impact on your life. Write about what they did and why it mattered to you.
Reflect on the biggest lessons you've learned in life so far and how you've grown as a person.
Write about a fear you have and how you can work towards overcoming it.
Consider your core values and how they align with your current actions and goals.
Write about a time when you took a risk, whether it was successful or not, and what you learned from the experience.
Reflect on the things in your life that make you feel drained or unfulfilled. What steps can you take to change this?
Write a gratitude letter to someone who has positively impacted your life.
Reflect on how you respond to criticism and consider ways to handle it more constructively.
Write a letter to your future self, detailing your goals and aspirations for the next year, five years, or decade.
Tips For Successful Self Love Journaling
To ensure successful self-love journaling, it's essential to create a comfortable routine and space to write:
Creating A Routine And Comfortable Space
One of the most important aspects of successful self-love journaling is creating a routine and comfortable space. This means finding a time and place where you can sit down, focus on your thoughts, and let your pen flow freely onto the page.
For some people, this may mean setting aside a few minutes each morning before starting the day to jot down their thoughts.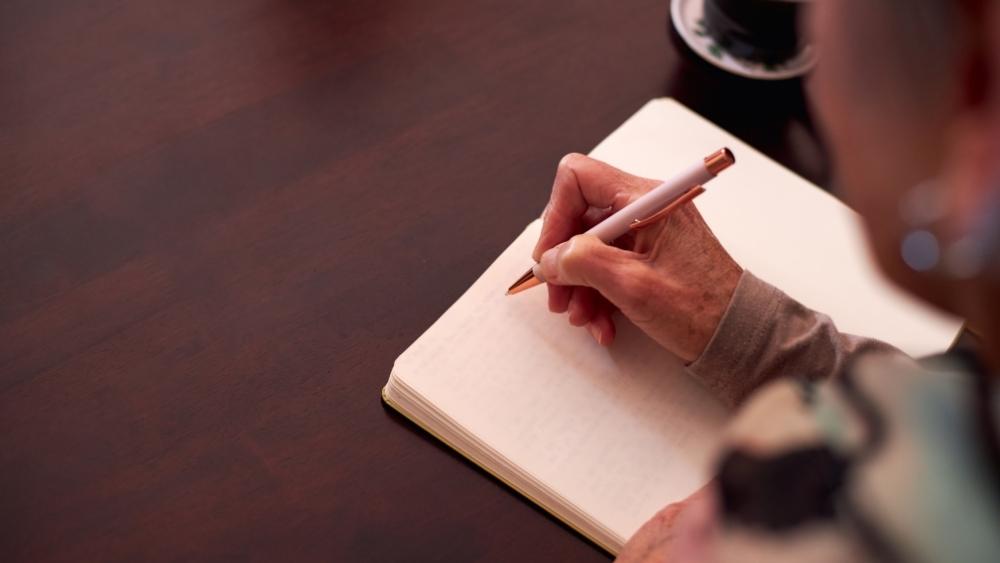 It's also important to create an environment that feels safe and nurturing. This could be as simple as lighting candles or playing soothing music in the background while you write.
The goal is to create a space where you feel free to explore your feelings without judgment or distraction.
Letting Go Of Self-judgment And Criticism Table
One effective way to let go of self-judgment and criticism while journaling is to incorporate writing prompts that help shift your mindset. The table below provides some tips on how to do just that, making it easier to build self-love and acceptance through journaling.
| Tips | Explanation |
| --- | --- |
| Start with a positive affirmation | Begin your journaling session with a positive affirmation that reinforces your self-worth and self-acceptance. This helps set the tone for the rest of your writing. |
| Reframe negative thoughts | When you notice self-critical thoughts creeping in, take a moment to reframe them into something more constructive and positive. For example, instead of saying "I'm terrible at this," say "I'm still learning, and that's okay." |
| Show gratitude for your qualities | Journal about the qualities you appreciate in yourself, such as your kindness, creativity, or perseverance. Acknowledging these attributes helps to build self-esteem and self-compassion. |
| Focus on self-improvement | Instead of dwelling on perceived shortcomings, use your journal to plan actionable steps you can take to grow and improve. This shifts your focus from self-criticism to self-improvement. |
| Practice forgiveness | Use your journal to forgive yourself for past mistakes and let go of any lingering guilt. Remember that everyone makes mistakes, and you deserve the same compassion you offer to others. |
| Set realistic expectations | Avoid setting unrealistic standards for yourself in your writing, as they often lead to self-judgment and criticism. Focus on progress, not perfection, and celebrate your small wins. |
| Surround yourself with positivity | Incorporate positive quotes, pictures, or affirmations into your journal to create a supportive and uplifting environment for your self-love journey. |
By incorporating these tips in your self-love journaling practice, you'll be able to reduce self-judgment and criticism, ultimately allowing for a more authentic and loving relationship with yourself.
Being Honest And Authentic
For successful self-love journaling, it is essential to be honest and authentic. This means being truthful about one's thoughts, emotions, and experiences without fear of judgment or criticism.
Honesty allows individuals to confront their negative beliefs and recognize areas for personal growth. Authenticity involves accepting oneself in all aspects, including the flaws and imperfections that make us human.
To achieve honesty in journaling, it may be helpful to start with small steps such as writing down negative feelings or challenging beliefs on paper. Over time, this practice can become easier as individuals learn to trust themselves more deeply.
Being authentic can involve letting go of societal expectations or pressures by focusing on what feels true for oneself rather than trying to fit into a certain mold.
Using Positive Self-talk And Affirmations
One of the key components of successful self-love journaling is using positive self-talk and affirmations. When we consistently speak kindly to ourselves, it can have a significant impact on our overall sense of well-being and confidence.
Incorporating daily affirmations into your routine can be a powerful tool for building self-esteem and promoting positivity in all aspects of life.
By focusing on speaking positively about themselves, individuals may also become more aware when they engage in negative self-talk. This awareness is an important step towards challenging negative beliefs and replacing them with positive ones.
For example, if someone constantly criticizes their physical appearance in their thoughts or words, a related journal prompt might encourage them to explore the qualities they love about their body instead.
Overall, incorporating positive self-talk and affirmations into your daily routine through journaling can promote mental health by helping you acknowledge your strengths while challenging negative beliefs that hold you back from achieving your full potential.
Successful self-love journaling involves incorporating positive self-talk and daily affirmations to boost well-being, and self-esteem, and encourage a healthier mindset.
Continuing To Explore And Grow
As we journey through life, it's essential to keep exploring and growing. Self-love journaling prompts can help us identify areas within ourselves that need improvement or growth.
Exploration is not only limited to ourselves but extends to the world around us. Making new connections with people, and trying out different hobbies or activities are just some examples of how exploration can take place.
It helps in discovering new aspects of life while providing opportunities for personal development and growth.
FAQs:
1. How can journaling help with self-love?
Journaling provides a safe space for individuals to explore their thoughts and emotions, which can lead to an increased sense of self-awareness and acceptance. It allows people to connect with themselves on a deeper level, build self-confidence and cultivate positive habits that promote better mental health.
2. What are some examples of self-love journal prompts?
Some examples of self-love journal prompts include "What do I love most about myself?", "How can I prioritize my own needs today?", "What kind things did I do for myself this week?" or "What am I grateful for in my life?"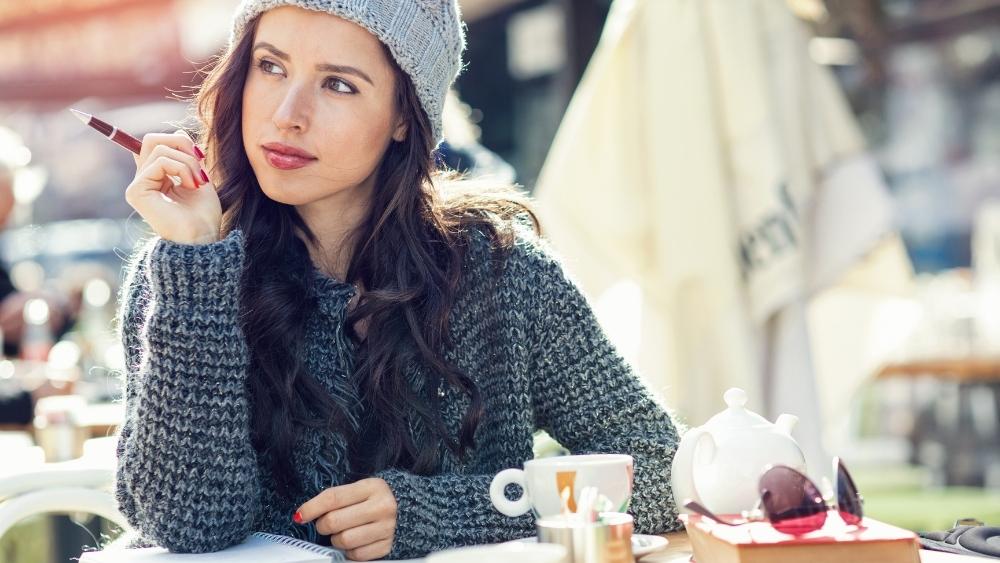 3. Can anyone use these prompts or are they specific to certain groups of people?
The beauty of journaling is that it's accessible to everyone regardless of age, gender identity or background. These prompts were designed to encourage all individuals – regardless of where they're at in their personal journey–to prioritize self-care and enhance feelings of positivity.
4. Are there any tips on how to get started with using these prompts?
Yes! One tip is setting aside time each day – even if it's just 10 minutes – specifically dedicated to writing in your journal. This helps create consistency and makes the habit easier over time. Another tip is not to get too hung up on grammar, spelling, or punctuation; instead, just focus on processing your thoughts without worrying about perfectionism so you can engage more meaningfully with yourself through writing practice regularly.
Conclusion
Incorporating self-love journaling into your daily routine can be a powerful tool in promoting positive aspects of life and personal growth. With 50 insightful self-love journaling prompts to choose from, you'll find that putting pen to paper can lead to newfound clarity and self-awareness.
Remember to be gentle with yourself, let go of negative beliefs, and use affirmations as needed.
I wish you the best! Fabian.
Share with your Friends: