The Top 17 External Distractions Killing Your Concentration!
In today's fast-paced world, distractions are everywhere – from the ever-pinging social media notifications to the noisy colleague in the next cubicle. Did you know that being constantly distracted by emails and phone calls can result in a 10-point fall in IQ, twice the impact found in studies on marijuana use? External distractions can hinder your productivity and focus at work or during study sessions.
Whether it's technology-related or due to an uncomfortable environment; learning how to identify these distractions is crucial for personal and professional growth. In this blog post, we'll explore 17 common external distractions along with actionable tips on minimizing their effects so you can maintain concentration when it matters most.
Understanding External Distractions
External distractions refer to any stimuli or factors in the environment that takes our attention away from the task at hand, causing a decline in productivity and performance.
Definition And Importance
We often encounter distractions in our daily lives that can throw us off course, affecting our productivity and ability to focus on tasks at hand. External distractions refer to anything in your environment that pulls your attention away from what you are doing.
For instance, let's say you're working on an important project with a tight deadline but continuously find yourself distracted by incoming text messages or chatting with colleagues around you.
This not only hampers your progress but also adds unnecessary stress to an already challenging task.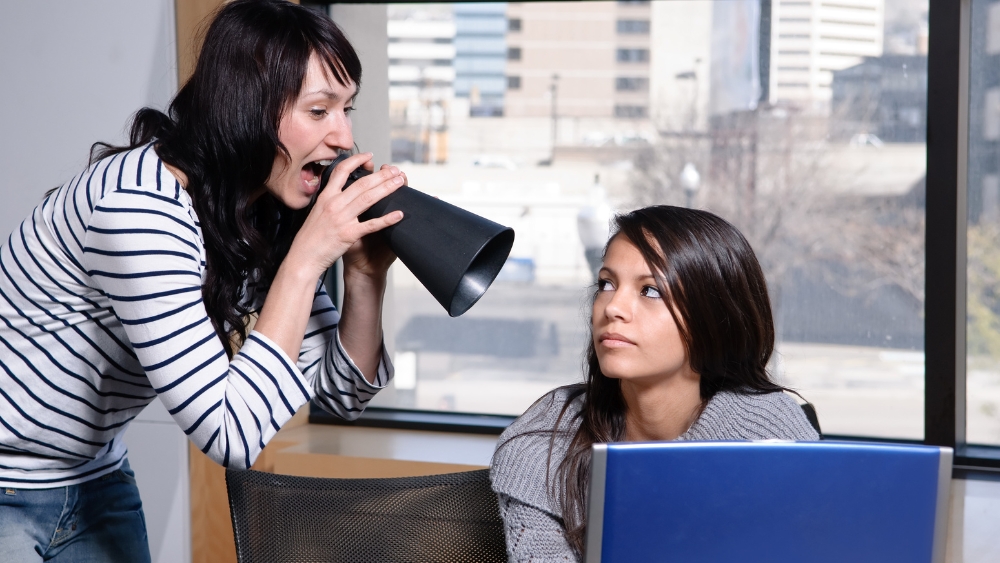 The 17 Common External Distractions In The Workplace
Here are the 17 most common external distractions in the workplace – from noisy colleagues to social media notifications, meetings, and conferences to uncomfortable work environments.
1. Noise And Disturbances
One of the most common external distractions we face in our daily lives is noise and disturbances. This can include a variety of sounds, such as construction outside your building, loud conversations from co-workers, or even office equipment like printers and air conditioners.
For example, consider working in an open-plan office filled with chatty colleagues or situated near a busy traffic intersection – it's extremely difficult to stay focused on the tasks at hand under these circumstances.
According to research, noise exposure in the workplace can cause perceived disturbance leading to cognitive impairment and sleep disturbances. Furthermore, interruptions from environmental factors can lead to errors and negatively affect performance.
To combat this issue, try implementing strategies such as using noise-canceling headphones or creating quiet zones designated for focused work where people are discouraged from engaging in conversation.
2. Interruptions From Colleagues Or Visitors
One of the most common external distractions in the workplace is interruptions from colleagues or visitors. These interruptions can come in various forms, such as quick questions, idle chit-chat, or unscheduled meetings.
80% of employees are distracted by talkative co-workers, making it the top distraction in the workplace. It's important to set boundaries and communicate clearly with colleagues and visitors about work priorities and schedules.
One effective strategy is to block off specific times for uninterrupted work sessions or use noise-canceling headphones to signal that you're busy and not available for impromptu conversations.
80% of employees are distracted by talkative coworkers, making it the top distraction in the workplace.
3. Social Media And Notifications
One of the most common external distractions in the workplace is social media and digital notifications. With endless news feeds, email alerts, text messages, and pop-ups, it's easy to get sidetracked from important tasks.
In fact, 75% of Americans cite digital alerts as a significant distraction at work.
To combat this, I've found it helpful to limit my exposure to social media by turning off notifications on my phone during work hours. This helps me focus better on the task at hand without being pulled away by every incoming message or update.
Additionally, I try to schedule breaks throughout the day to check in on social media and catch up on any missed updates or messages.
4. Phone Calls And Emails
One of the most common external distractions in the workplace is phone calls and emails. Chances are, you've experienced this distraction firsthand, whether it's a constant flow of notifications or co-workers interrupting your focus with questions and requests.
Research shows that the cognitive demand related to these interruptions can significantly reduce productivity. In fact, studies have found that people who are distracted by emails and phone calls experience a 10-point fall in their IQ.
To combat this, consider setting aside dedicated blocks of time for checking your email and making phone calls. You may also want to set up an auto-reply message for your email during focused work periods, letting people know that you will respond when you're able to do so without interruption.
5. Meetings And Conferences
Meetings and conferences are a necessary part of many jobs, but they can also be major distractions. These events take up time that could otherwise be spent on important tasks, and they often involve sitting in a room with other people for hours on end.
Not to mention, meetings and conferences are known for being unproductive and boring! However, there are ways to make these events less distracting. For example, you can prepare an agenda ahead of time to keep the meeting or conference focused and on-topic.
You can also ask questions or share your own ideas during the event so that you stay engaged and invested in what's going on.
6. Messy And Untidy Workplaces
I understand the importance of a clean and organized workspace, which is why I want to talk about how messy and untidy workplaces can be a major external distraction. Studies have shown that cluttered workspaces actually impede our ability to focus and process information, leading to decreased productivity.
To avoid this external distraction, it's important to keep your workspace tidy and limit any unnecessary items around you. For example, consider investing in storage solutions or decluttering regularly so that only essential items are kept in your desk space.
This will help you stay focused on your tasks throughout the day without getting distracted by piles of papers or unrelated objects lying around.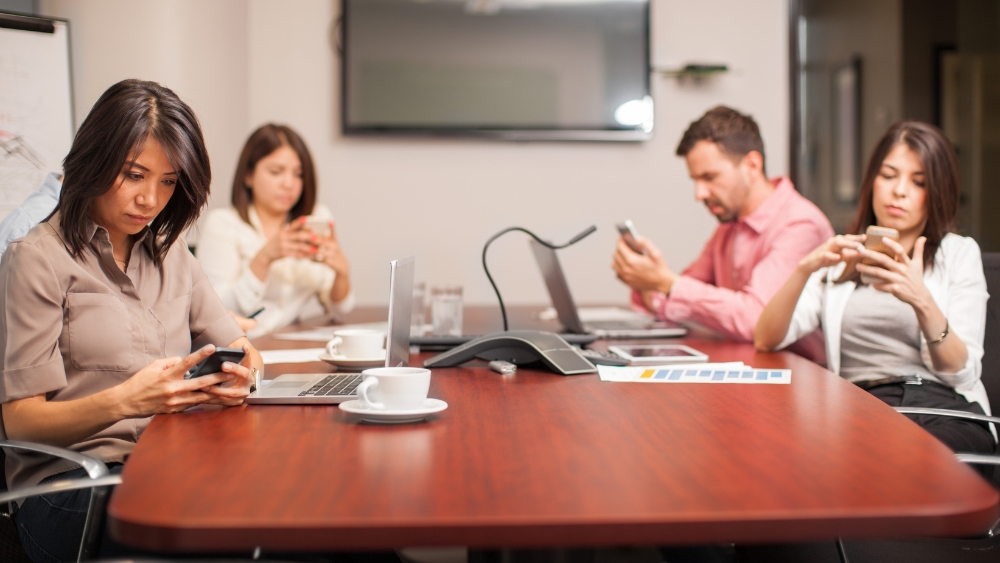 7. Overwhelming Tasks
As someone who wants to improve, it's important to recognize the impact of overwhelming tasks on your productivity. When faced with a large project or task, it can be tempting to procrastinate or become easily distracted by external factors.
To combat overwhelming tasks, try breaking them down into smaller, manageable tasks that can be completed in shorter periods of time. Set realistic goals for each task and prioritize based on urgency and importance.
Additionally, consider taking regular breaks throughout the day to recharge your energy and focus. Remember, being productive doesn't mean pushing yourself past your limits.
8. Ruminating On Past Events
I know from personal experience how difficult it can be to concentrate on work when your mind is replaying past events over and over again. This type of internal distraction can be just as detrimental to our productivity as external ones.
But don't worry, there are strategies you can use to stop ruminating and become more focused. One helpful technique is mindfulness meditation, which involves staying present in the moment by focusing on your breath or bodily sensations.
Another tactic is cognitive restructuring, where you challenge negative thoughts with more positive perspectives. For example, instead of dwelling on a past mistake made at work, remind yourself of all the times you have succeeded in your job.
9. Future Anxieties And Worries
Sometimes I find myself worrying about the future and how external distractions can impact my productivity, causing me to fall behind on deadlines or miss important information.
It's easy to get caught up in our worries and fears, but it's important to remember that we have control over how we manage distractions.
Research shows that distraction is a significant issue in many workplaces, affecting almost 8 out of 10 employees. Common sources of distraction include noise, social media notifications, phone calls, meetings, and conferences – all things that can trigger anxiety about falling behind or missing something important.
Internal distractions, such as fatigue and illness, can also have a significant impact on productivity and overall well-being.
10. Physical Pain Or Discomfort
At some point, we all experience physical pain or discomfort that can make it difficult to stay focused on the tasks at hand. Whether it's a headache, a sore back or neck, or even hunger and thirst, these external factors can prevent us from being productive.
To minimize the impact of physical pain or discomfort as an external distraction in your daily routine, start by identifying the source of your discomfort and take steps to address it.
Similarly, if you're feeling hungry or thirsty during work hours, keep healthy snacks like fresh fruit or trail mix within reach to give yourself an energy boost when needed.
Taking care of your physical needs is essential for staying focused and productive throughout the day.
11. Hunger And Thirst
As someone who wants to improve their productivity, it's important to acknowledge the impact of hunger and thirst on our ability to focus. Research has shown that these physical needs can be just as distracting as noise or interruptions from colleagues.
To manage these distractions, it's essential to prioritize snacks and drinks throughout the day. Studies have found an inverse association between water and fat intake in relation to hunger and thirst, meaning that being adequately hydrated can reduce feelings of hunger.
Additionally, managing hunger and thirst is crucial for avoiding costly mistakes or safety risks – such as those faced by healthcare workers – that could occur when we're unable to concentrate due to physical discomforts.
12. Fatigue And Exhaustion
I know how it feels to be constantly tired and exhausted at work due to external distractions. It's like you can't keep your eyes open no matter how much coffee you've had.
According to research cited by the US Department of Transportation, fatigued drivers are responsible for an estimated 100,000 crashes each year in the United States alone.
When we're worn out from dealing with distractions throughout our workday, it not only affects our productivity but also puts us at risk for errors or accidents that could have serious consequences.
13. Multitasking And Task Switching
I know how it feels to be under pressure to complete multiple tasks at once. However, multitasking and task switching can actually hinder your productivity rather than help it.
It leads to a deficit in switching between functional brain networks, which negatively affects your ability to concentrate and recall information.
Research also shows that true multitasking is only possible when dual tasks are both automatic and can occupy working memory simultaneously. Most often, we think we are multitasking on various tasks but end up losing focus and not completing any of the tasks efficiently or effectively.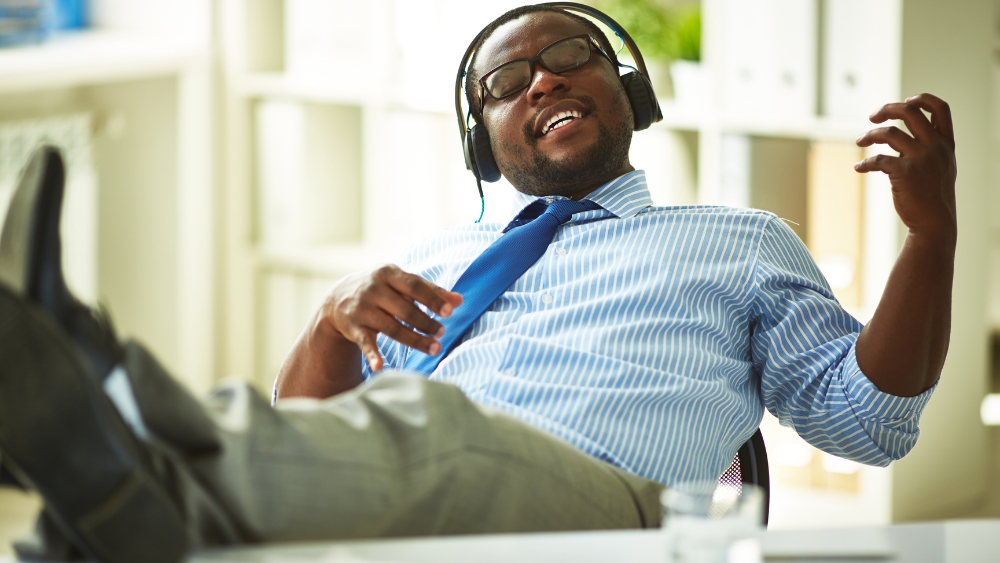 14. Conversations And Chats With Co-workers
Sometimes, it's hard to say no when a co-worker stops by for a quick chat or gossip session. According to employers, office conversations and chats with co-workers are two of the biggest productivity killers in the workplace.
In fact, research shows that 80% of people are distracted by chatty colleagues. While it's important to maintain positive relationships with your colleagues, it's equally important to prioritize work tasks and limit unnecessary distractions.
One strategy is setting clear boundaries, such as politely letting your colleague know you're busy but would be happy to catch up later during break time.
15. Uncomfortable Or Non-ergonomic Work Environment
An uncomfortable or non-ergonomic work environment can be a significant external distraction that affects productivity at work. Poor lighting, inadequate seating arrangements, and cramped spaces are examples of uncomfortable working conditions.
In addition to physical discomfort, an unsuitable work environment can also affect mental health. Negative workplace environments, such as loud noise levels, lack of privacy, or personal space, can lead to stress and emotional distress.
Studies show that workers in noisy offices take 66% longer to complete tasks than those who work in quieter environments. Addressing these distractions is crucial for improving focus and enhancing overall well-being in the workplace.
16. Mobile Device And Electronic Distractions
As someone who wants to improve their productivity, I understand the allure of checking your phone or scrolling through social media during work hours. However, it's important to recognize that mobile devices and electronic distractions are one of the most common external distractions in the workplace, and can seriously hinder your ability to focus on important tasks.
A survey found that 15% of parents often lose focus at work due to being distracted by their phones, which is nearly double the share of students who report the same issue.
It's crucial to limit technology use during work hours in order to stay focused and on-task. This may mean turning off notifications or setting designated times for phone checks throughout the day.
17. External Factors Like Construction, Traffic, And Weather
External factors like construction, traffic, and weather are common sources of distraction in the workplace. These distractions can be frustrating and difficult to control because they are often beyond our power.
Construction noises from nearby buildings or roadwork can create a constant disturbance that makes it challenging to concentrate on the tasks at hand. Heavy traffic during peak hours also adds another layer of stress to our daily commute, leading to feelings of exhaustion before we even begin work.
Planning your commute around less crowded times or using alternative transportation options such as biking or walking might relieve some stress associated with heavy traffic.
Staying informed about any upcoming weather events or power outages could allow you enough time to prepare for any challenges these conditions might pose.
Tips To Minimize Or Avoid External Distractions
To minimize or avoid external distractions, prioritize and manage your time effectively, limit technology use, plan regular breaks and rest periods, and organize your work environment for maximum productivity.
These tips will help you stay focused and achieve more in less time.
Prioritizing And Managing Time
One key strategy to minimize external distractions and improve productivity is by prioritizing and managing time effectively. This means setting specific goals for the day, week, or month, and breaking down tasks into smaller, manageable steps.
One example could include setting aside dedicated blocks of time for focused work without any interruptions or distractions. By doing so, you are able to manage your workload more efficiently and ensure you accomplish important tasks in a timely manner.
Additionally, identifying which tasks require more attention than others can help prioritize which items should be tackled first.
Organizing And Optimizing The Work Environment
One of the most effective ways to minimize external distractions is by organizing and optimizing your work environment. Here are some tips that have worked for me:
Keep your workspace clean and tidy. Get rid of any unnecessary clutter and organize your desk so that everything you need is within reach.
Use noise-canceling headphones or earplugs if noise is a problem in your workplace.
Adjust the lighting to your preference. Make sure it's comfortable and not too bright or too dim.
Consider rearranging your workspace to optimize productivity. For example, move your desk away from the window if outside noise is a problem.
Use tools like apps or software to block out distracting websites or social media during work hours.
Invest in ergonomic furniture, such as an adjustable chair, standing desk, or wrist support, to prevent physical discomfort and pain while working.
By optimizing your work environment, you can create a space that's conducive to productivity and focus. Remember, every little thing helps when it comes to minimizing external distractions!
Limiting Technology And Taking Digital Breaks
One of the biggest external distractions in today's world is technology. It can be tempting to constantly check our phones for notifications or scroll through social media feeds, but this can greatly impact our concentration and productivity.
For example, during work hours, I make a conscious effort to turn off all unnecessary notifications on my phone and limit my time spent checking emails or browsing online.
Additionally, I schedule short breaks every hour or so where I step away from my computer and do something physical like taking a walk or stretching.
According to psychologist Larry Rosen, limiting device usage can improve overall well-being by reducing stress levels and improving sleep quality.
Planning Regular Breaks And Rest Periods
One of the most important strategies for minimizing external distractions and improving productivity is to plan regular breaks and rest periods. This may seem counterintuitive, but taking short breaks throughout the day can actually help you maintain focus and energy levels.
The key is to structure your breaks in a way that works for you.
Research has shown that taking structured breaks can also help reduce stress and prevent burnout. By giving your brain time to rest and recharge, you'll be better equipped to handle the challenges that come with work or study.
So if you're struggling with distractions or feeling overwhelmed, try implementing a regular break schedule into your routine.
FAQs:
1. What are some common examples of external distractions?
Examples of external distractions include loud noises, conversations or interruptions from co-workers, traffic outside, music playing nearby, and even technology such as phone calls, texts, or social media notifications.
2. How can I minimize external distractions in the workplace or at home?
To minimize external distractions, you might try using noise-canceling headphones to block out ambient sounds or find a quiet space away from other people if possible. Additionally, setting boundaries around specific technology usage times could help limit unwanted interruptions during work hours.
3. Why is it important to reduce external distractions when trying to focus on a task?
External disturbances can disrupt your concentration and slow down productivity by disrupting your flow state while working on something that requires significant mental effort over time but with fewer disruptions, we tend to accomplish more in less time whilst maintaining quality outputs too.
4. Are there any benefits to having some level of background noise while working?
Some studies have found that moderate levels of background noise may actually improve focus and creativity for certain individuals, however, it depends upon personal preferences and circumstances, so what works may vary person-to-person basis.
For instance, one person might find white-noise machines helpful, while another individual might prefer instrumental music without lyrics which they claim helps them be much more productive than silence. Spotify, for example, has a full playlist section with focus sounds.
Key Takeaways List
In conclusion, dealing with external distractions is a crucial aspect of productivity and personal development. By understanding the common types of distractions in the workplace, we can take steps to minimize or avoid their impact on our daily lives.
With tips such as prioritizing time, organizing our work environment, limiting technology usage, and planning regular breaks, we can become more focused and productive. Remember that mastering internal triggers and preventing distraction also play key roles in becoming indistractable.
By implementing these strategies and taking control of our external environment, we can achieve greater success in both our personal and professional lives.
I wish you the best! Fabian.
Share with your Friends: