How To Animate In Procreate – The Easy Way
Whether you're a graphic designer, artist, illustrator, or animator, It's always valuable to know how to animate in Procreate. Procreate gets only better. With each new release, they add more intuitive tools for digital art in the Procreate drawing app. So if you're looking for ways how to animate in Procreate, here is an easy step-by-step Procreate animation tutorial to follow along.
Procreate's new animation assist feature is intuitive to animate in Procreate. For example, you can take a flat illustration and turn it into a moving work of art with it. Procreate has a built-in animation timer that allows up to 60 frames per second. So, let us start with this Procreate tutorial.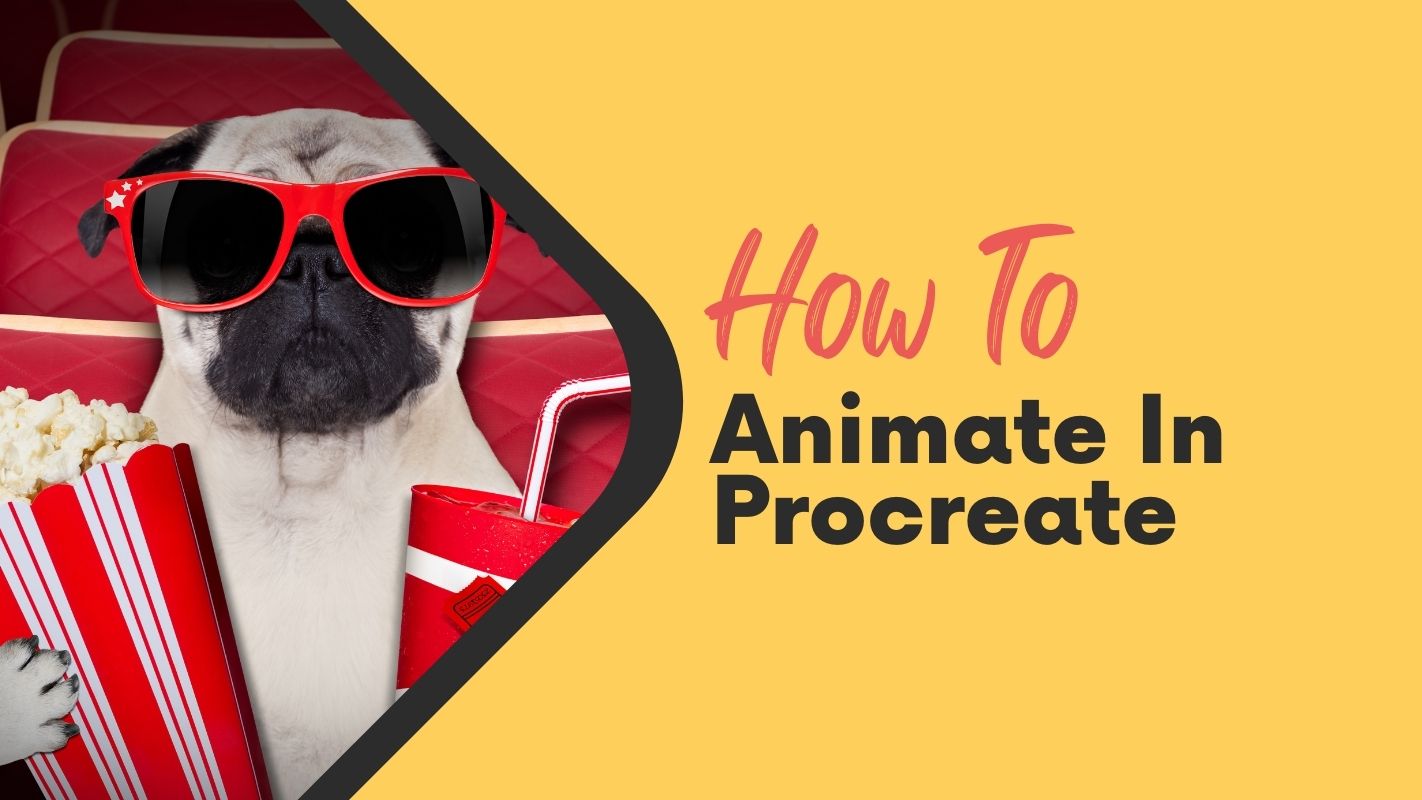 How To Animate In Procreate
Procreate animations are created using a series of keyframes. Each keyframe is a point in time, and each one has an associated value that defines the object's position and/or scales. You can create a basic animation by setting up a few keyframes then adding additional ones as needed.
Procreate Animation Step 1: Draw In The Background
The first thing you need to do is draw in the background. This can be anything. It can be a simple color, a gradient, or even a texture. The background doesn't have to be anything special. It just needs to be there, with the goal that the background doesn't move later. This is the foundation on how to animate in Procreate.
Procreate Animation Step 2: Activate The Animation Assist
The animation tool is one of the most powerful features in Procreate. To activate this handy feature, go to:
1. Click on "Actions", this is the wrench symbol on the top left
2. Tap on "Canvas"
3. Activate the "Animation Assist" Option
A new window will appear on the bottom of your screen with the animation assists.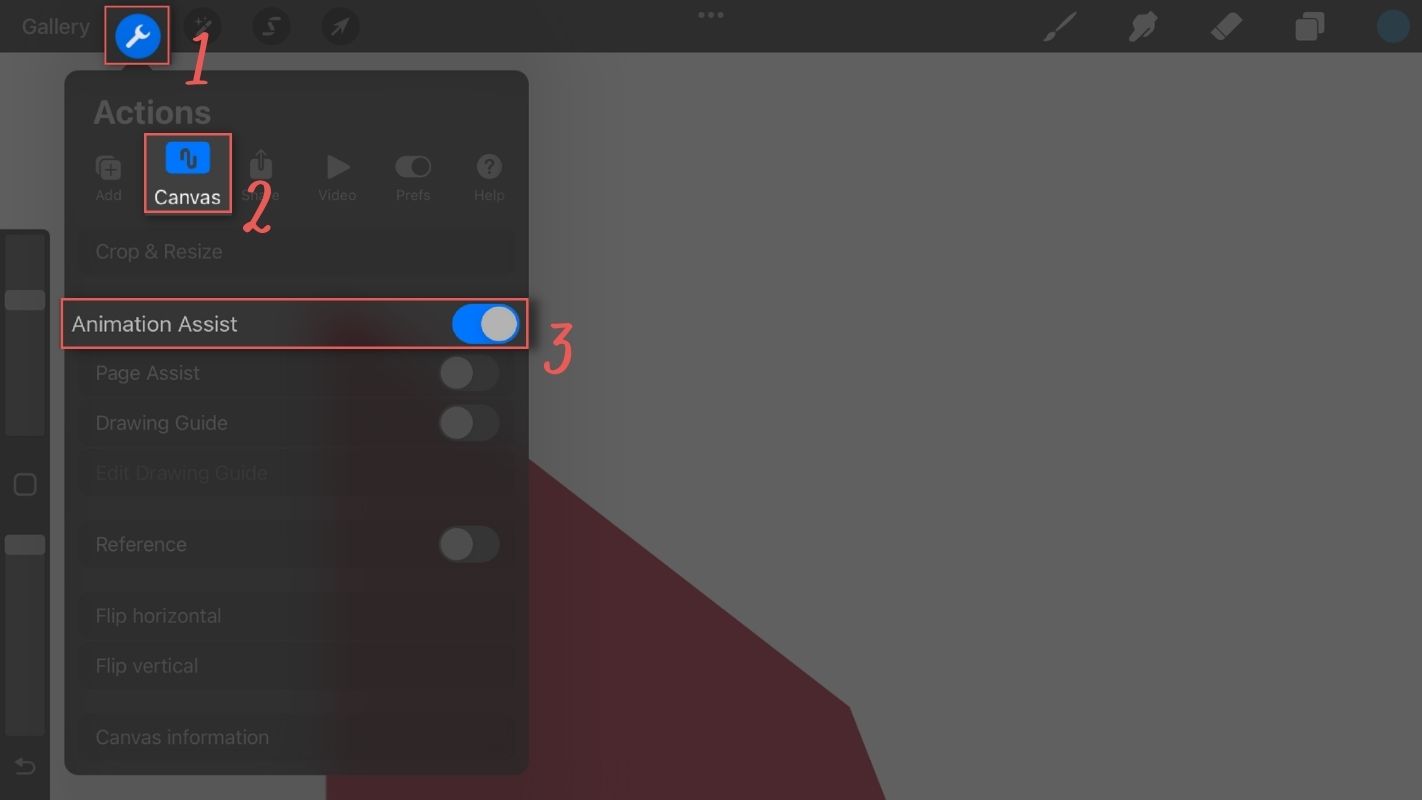 Procreate Animation Step 3: Lock The Background
You've turned on the animation assistant and drawn your background. So we must instruct Procreate not to animate the background. Here's the next step on how to animate in Procreate:
4. Select the background layer on the bottom and tap it. A new window will be opened. To tell Procreate that this is your background, enable the "Background" options.
Procreate Animation Step 4: Draw In the Object You Want To Animate
So, the next step is to draw an object you want to animate with Procreate. This is very quick and easy with the new Animation Assist feature.
5. Click "Add Frame" in the Animation Assist window. Procreate adds a new layer to the timeline for you.
6. Draw in the object you want to animate. In our example, this is simply a ball rolling down the shape.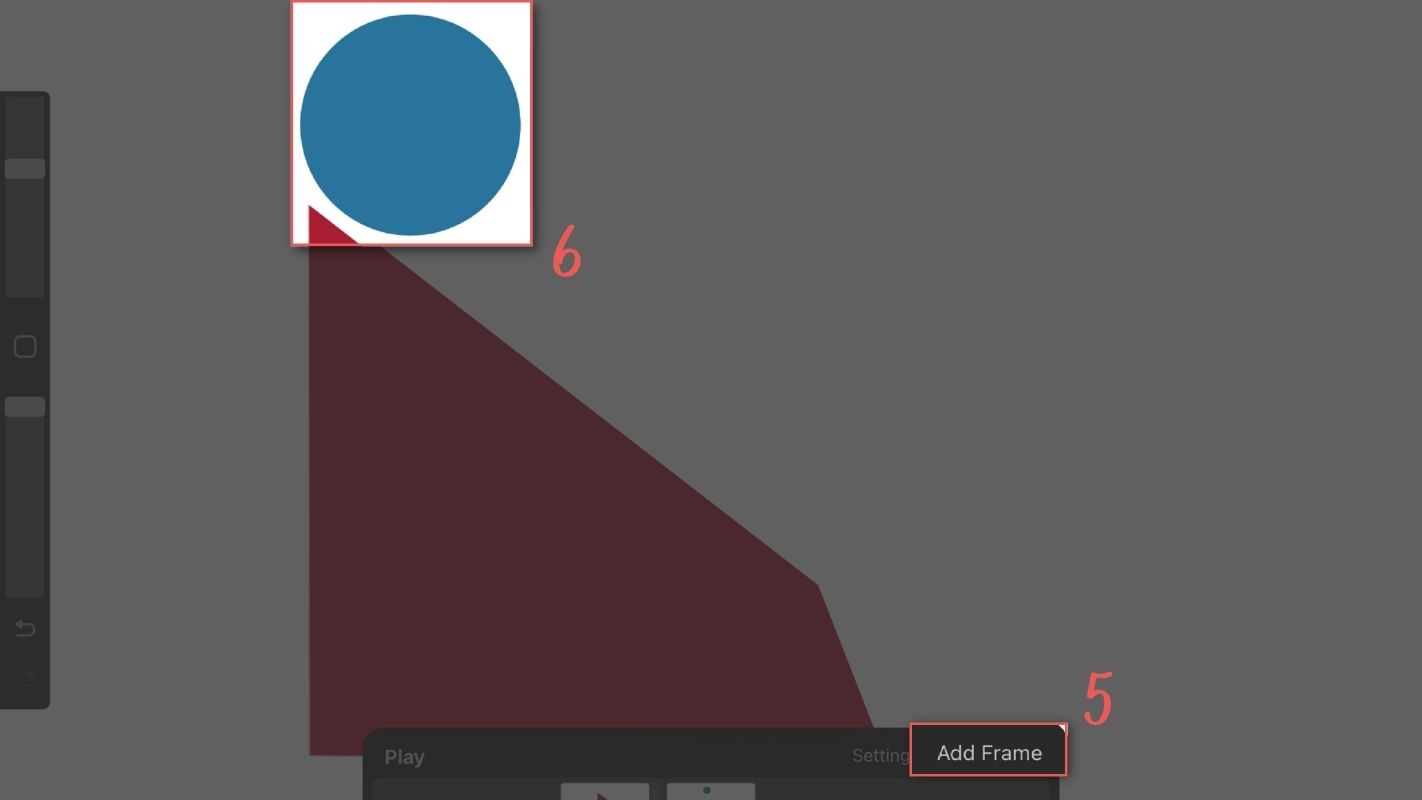 Procreate Animation Step 5: Add As Many Layers As You Like
Add as many new layers to your animation as you like. Create a new frame for each animation you wish to include. The more you add, the smoother your animation will be. But be cautious. More layers imply a great deal more work. We recommend that you experiment with this feature using simple forms and shapes. Nothing out of the ordinary for your first animation. When finished, this could look like this: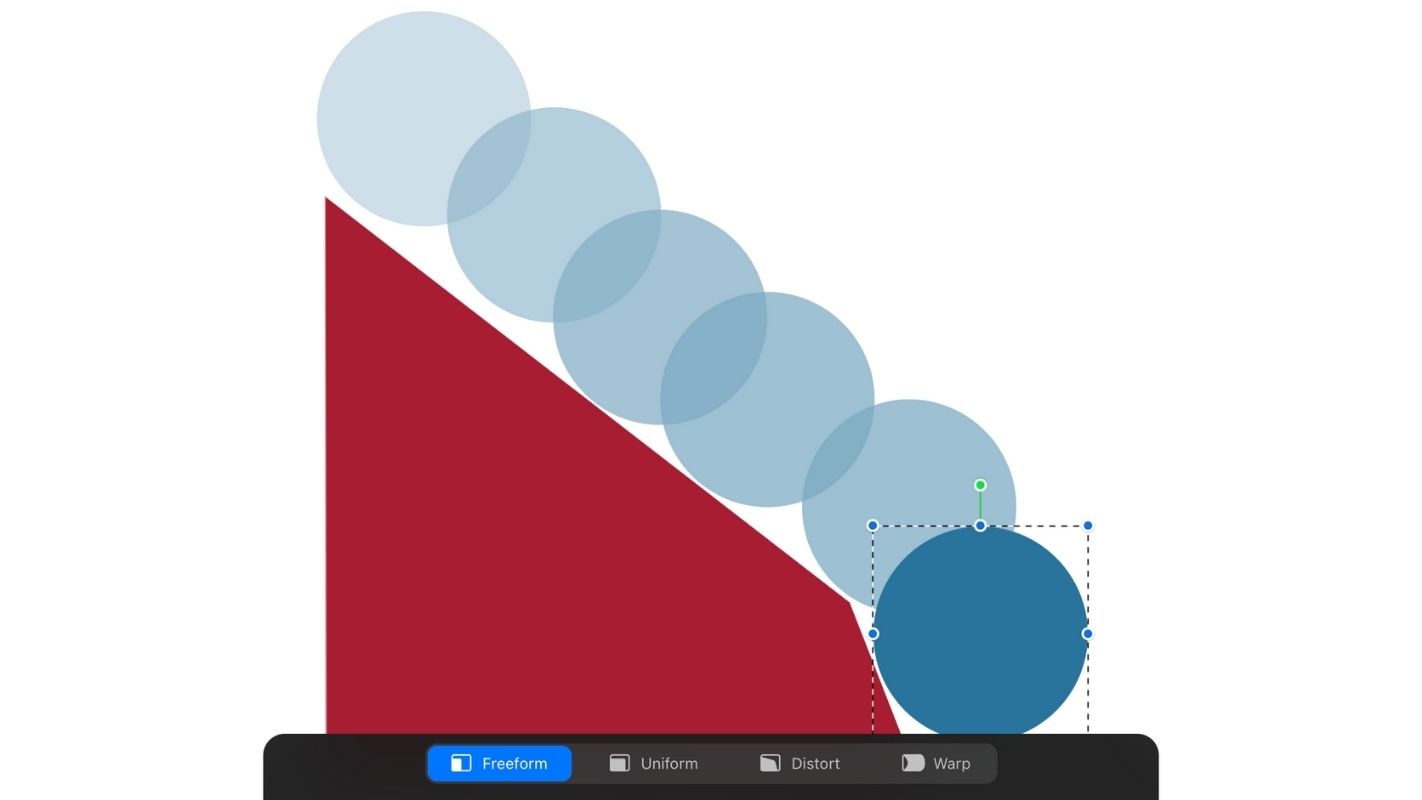 Procreate Animation Step 6: Export Your Work
Once you've drawn in every layer for your animation, it's time to export it!
7. Navigate to "Actions," represented by the wrench symbol in the upper left corner.
8. Click the "Share" button in the actions menu
9. Choose your export settings, like an animated GIF or animated PNG, and select it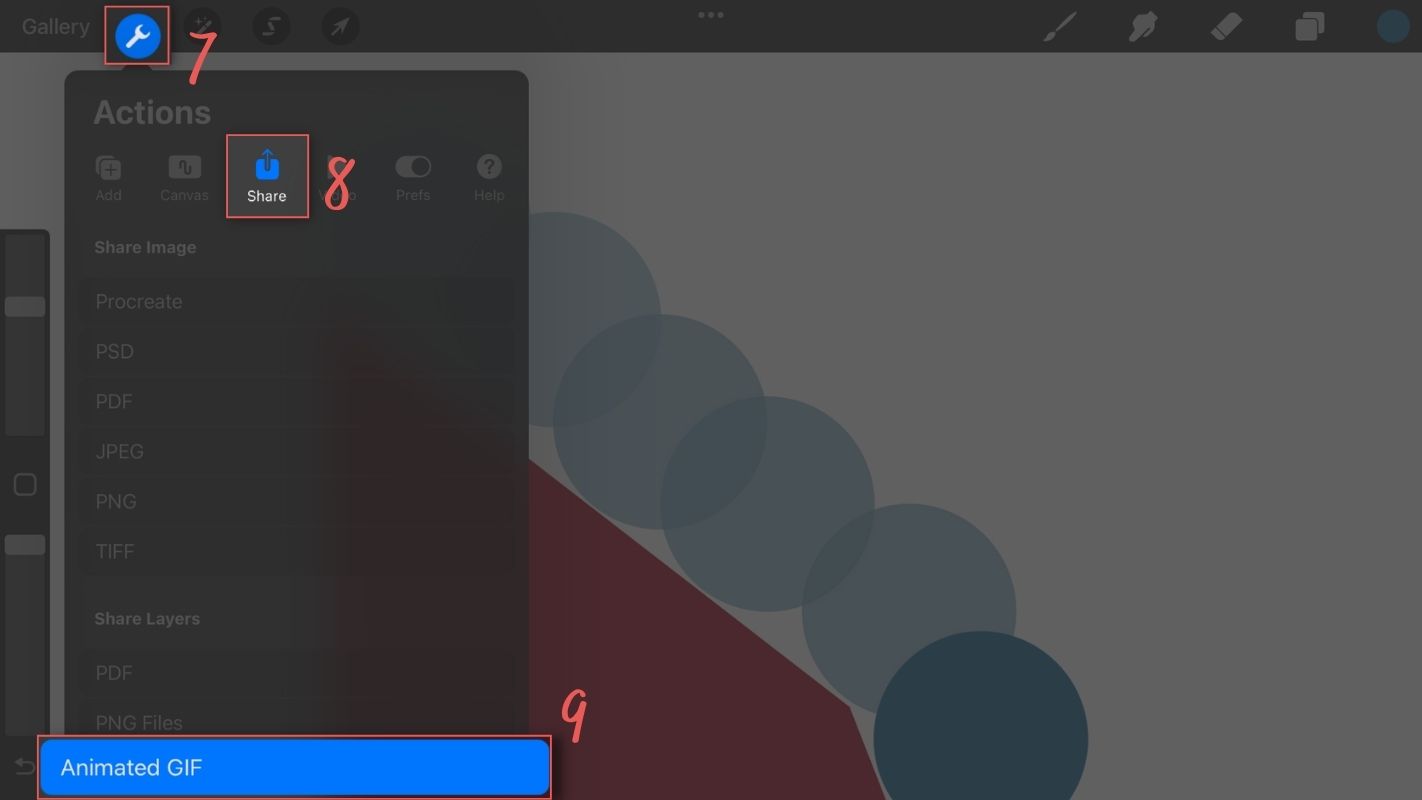 When exporting your animation, you have several options, including transparent background, a web-ready version with a much smaller file size than the maximum resolution option, and other effects like dithering. Dithering is only available when GIF is selected as the export format. Dithering is defined as: In computer graphics, dithering is used to create the illusion of color depth in images on systems with a limited color palette. (Source: Wikipedia)
If you're not sure whether to activate it or not, leave it turned on. So, this is it: how to make a GIF on Procreate!
Animation Settings Explained
The animation settings can be found in the bottom right corner of your canvas and allow you to change the following:
The repetition of your animation in Procreate. Choose between a loop, a ping-pong (going back and forth), or a one-shot animation

Frames per second: Adjusts the speed at which frames animate.

Onion skin frames: Slide to change the number of onion skins Procreate displays for your current animation. (For more information on onion skins and onion layers, see the section below.)

Onion skin opacity: Determines how transparent your onion layers will be.

Blend primary frame: Choose whether or not to blend your active layer with other onion layers.

Onion skin colors: choose the colors of your onion skins.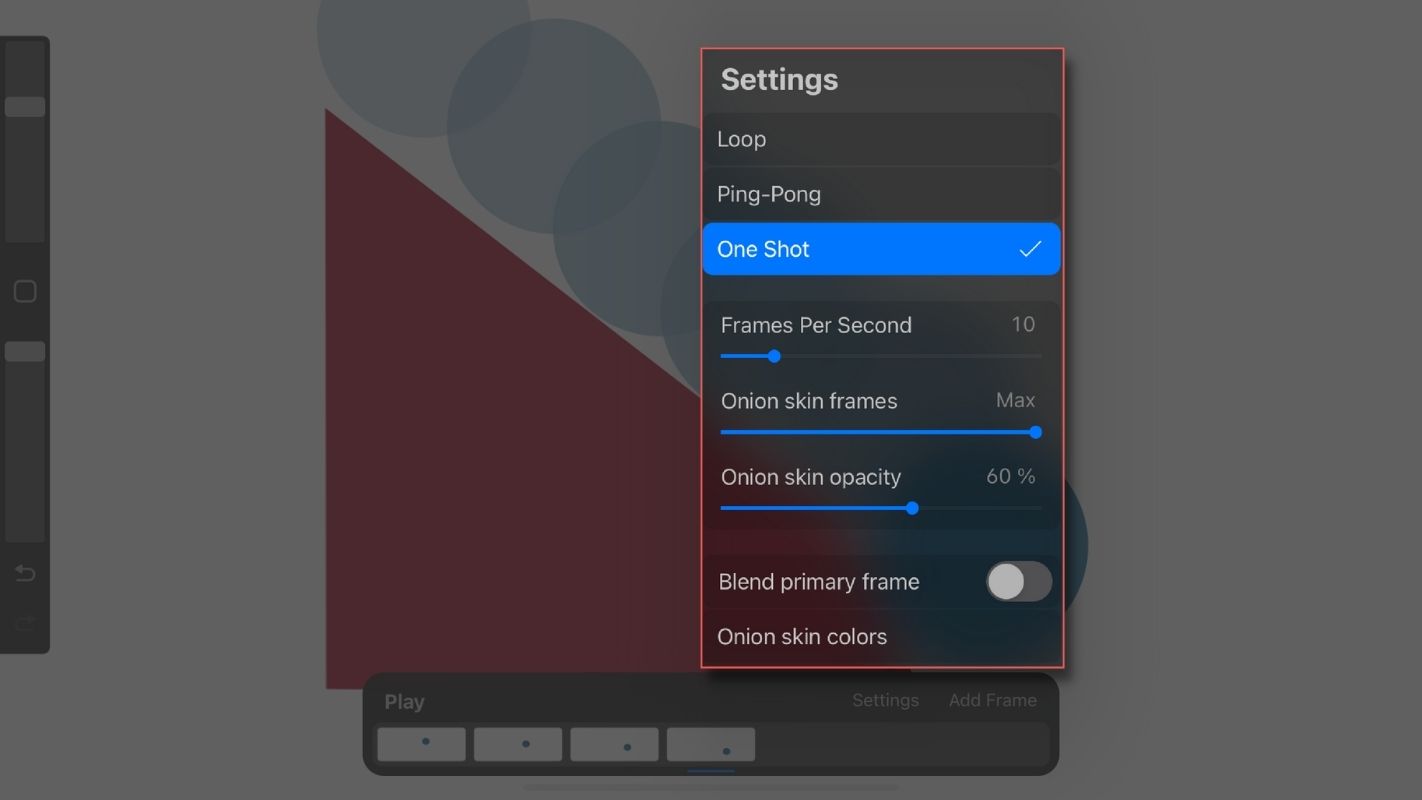 What Are Onion Skins?
When working with animations in Procreate, you will undoubtedly come across the term "onion skin." This term refers to the transparent layers that appear when working on an animation. These onion skins allow you to see how your animation will look once it's completed. They also allow you to see how your animation will look as more layers are added.
Onion skins are not saved in your final image. They only show up while you are working on an animation.

Onion skins can be turned off by sliding the onion skin opacity slider all the way down to 0%.

If you want to adjust the number of onion skins that Procreate shows for your current animation, slide the onion skin frames slider left or right.

If you want to adjust how transparent your onion skins are, slide the onion skin opacity slider left or right.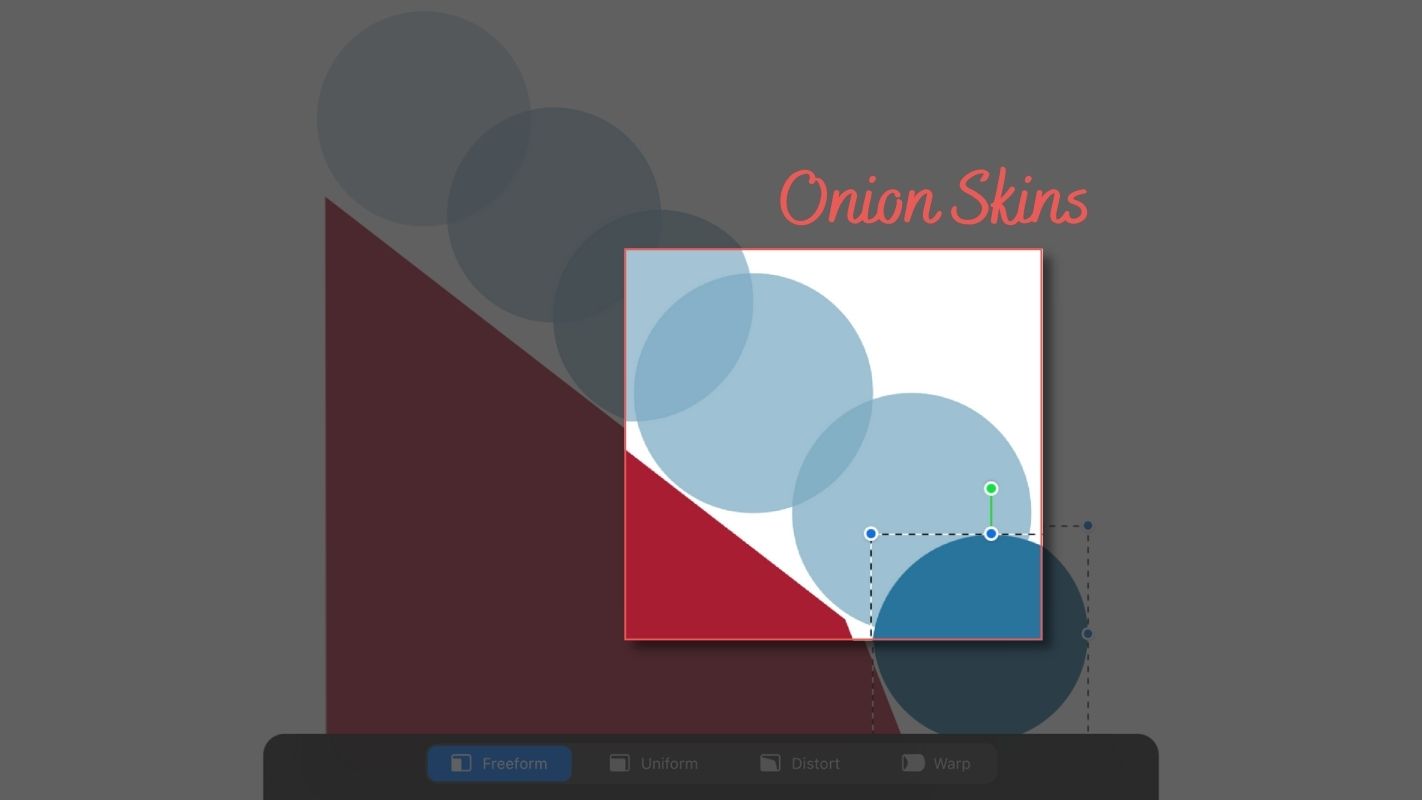 Here is a short definition of onion skin:
Onion skinning is a technique where you layer your different frames over one another and see them as ghost images on your canvas. You can use this technique for animated loops and repetitive sequences.
Conclusion
It's a lot of fun to make animated things in Procreate. It's a great way to bring your drawings to life. So, this is how to animate in Procreate, with a simple and easy-to-follow guide. Take it easy with your first animation and avoid anything too out-of-the-ordinary. Otherwise, you will waste a lot of time and experience frustration. Then, as you get better at it, add more layers and details. So there you have it.
That's it for today. You know everything about how to animate in Procreate! Thanks for reading,
Lilly-Mai
Sources:
Share with your Friends: