15 Best Procreate Classes To Become A Better Artist
Whether you are a beginner in the amazing world of digital art or a seasoned artist, Procreate is one of the best illustration apps you can find. Choosing the best Procreate courses and classes can help you improve your skills.
Because of the advancement in technology and evolving internet, you can learn new skills through several specializations and online resources. That way, you don't have to commit yourself to design schools. Attending Procreate classes online saves you a lot of time and money.
This article features the 15 best Procreate courses that would help you to master digital art within a short timeframe. These Procreate lessons help you level up your illustration and design game through interactive classes provided by experts.
Top 15 Procreate Courses To Hone Your Digital Skills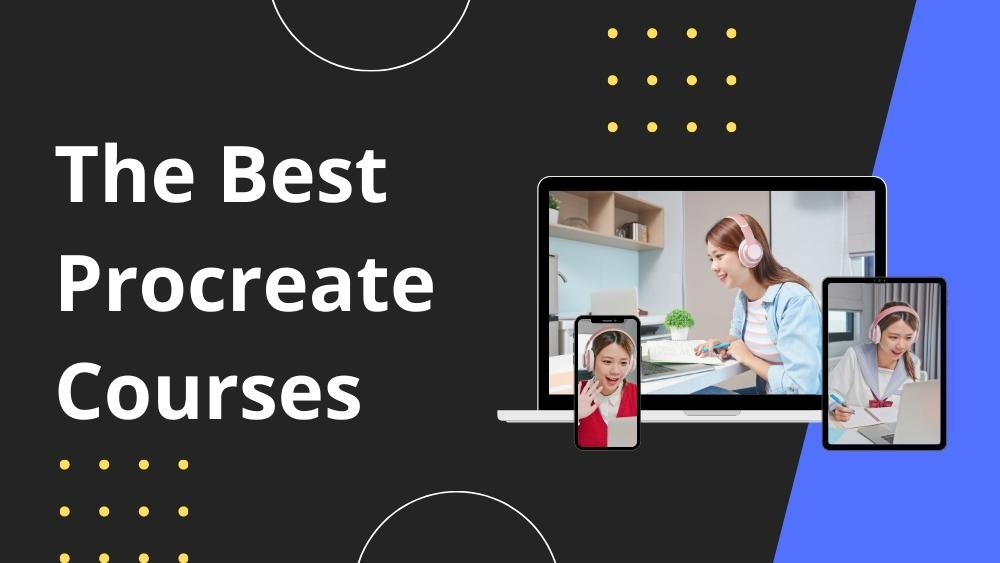 Here is the list of the 15 best Procreate courses from reputable websites. Besides, these Procreate classes would help you to learn more about illustrations and designs in the easiest way possible.
The online courses best suit beginners, intermediate, and even expert digital artists and everyone who want's to improve their digital art with Procreate. So let's go straight into these fantastic Procreate courses without wasting time.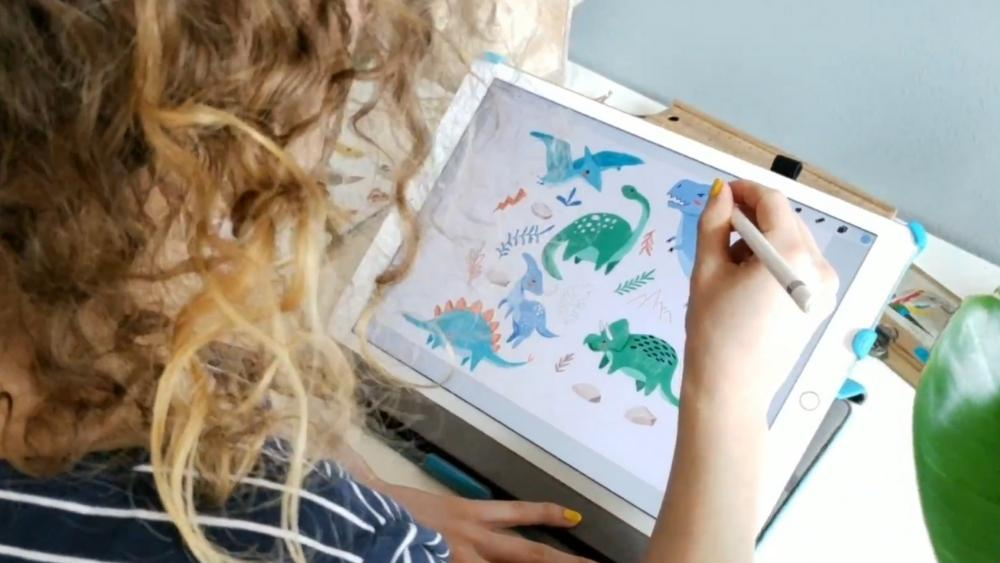 The first one is a remarkable Procreate course where the creator introduces you to the world of digital artwork through innovative online classes. Then, with profound experience developing various designs, including magazine art, children's apparel, and wall art, the creator encourages fellow artists not to shy away from creating something unique.
Instead, one should take advantage of technology while getting face-to-face with creativity. This class teaches you how to use Procreate's effectiveness by exploring and understanding its essential features and overall interface. That way, you can learn everything from essential to expert settings.
This Procreate course includes expert and practical tips and tricks to understand the technical aspect of coloring, layering, or copying and pasting. Another added benefit that you can have when choosing this Procreate online course is that it offers you bonus content. As a result, it makes you confident enough to learn to use Procreate and start your journey as a digital artist.
What you will learn:
Advanced brush techniques
Moving, resizing, and rotating
Split screen and image reference
Exporting and sharing your artwork
Clone, Symmetry, and Quick Shape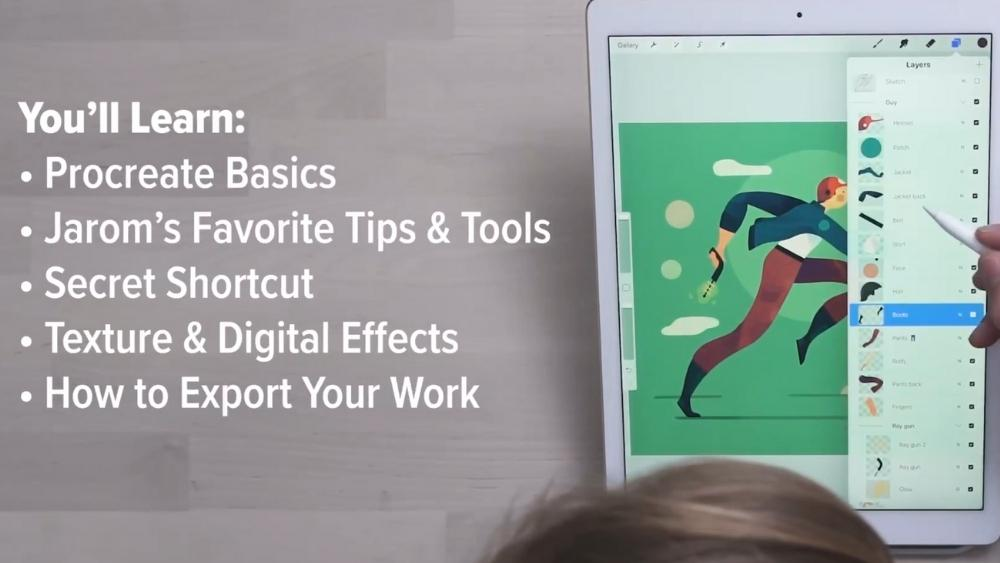 One of the highlighting features of this Procreate course includes playing with textures. Therefore, if you are a newbie looking for that extra confidence, this is one of the best Procreate classes. Besides, the creator unveils some of the best-kept secrets when creating shapes, dynamics, contrast, and composition techniques.
As a result, you can bring diversified illustrations to life through your digital paintings. Apart from that, you get to know basic sketching skills, color use, and the right way to illustrate backgrounds. So, when you complete the course, you will learn more about Procreate's fundamental features.
In addition, you get to know how to export your artwork. In short, you get accustomed to plenty of tricks and tips that help you make your art stand out from the rest. If you are looking for illustrations with more depth, the Digital Illustration course is what you should opt for.
What you will learn:
Setting your first canvas
How to add color, effects, and textures
Using select tools, erasers, and brushes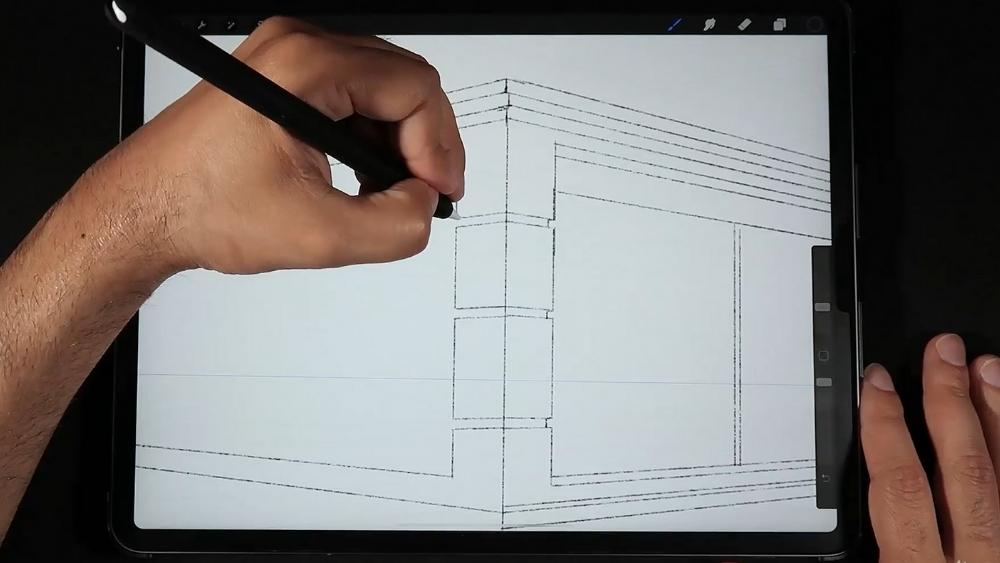 Start your journey in a digital illustration by learning everything that you need to know about Procreate. In this intuitive Procreate course, you learn the different techniques and concepts, including the ins and outs of making the best of digital illustrations on your iPad.
These Procreate classes walk you through the settings, options, and tools in Procreate so that you can create digital arts effectively in no time. You learn basic topics like cropping and how to set up a canvas. Each chapter is dedicated to a specific section that the App comes with. However, it might be difficult for anyone to get hold of everything right away.
Therefore, the course creator came up with two projects that help you expand and practice the important information that the course provides. All you need is an iPad and Apple Pencil to get started. Whether you are new to digital art or want to know Procreate deeply, you can walk away with a bag full of useful tips and strategies.
What you will learn:
How to set up a custom canvas
Know how to use the power of using grids the right way for the composition
How to tweak gesture controls to make the best of your creativity
Make good use of reference layers, layer masks, and clipping masks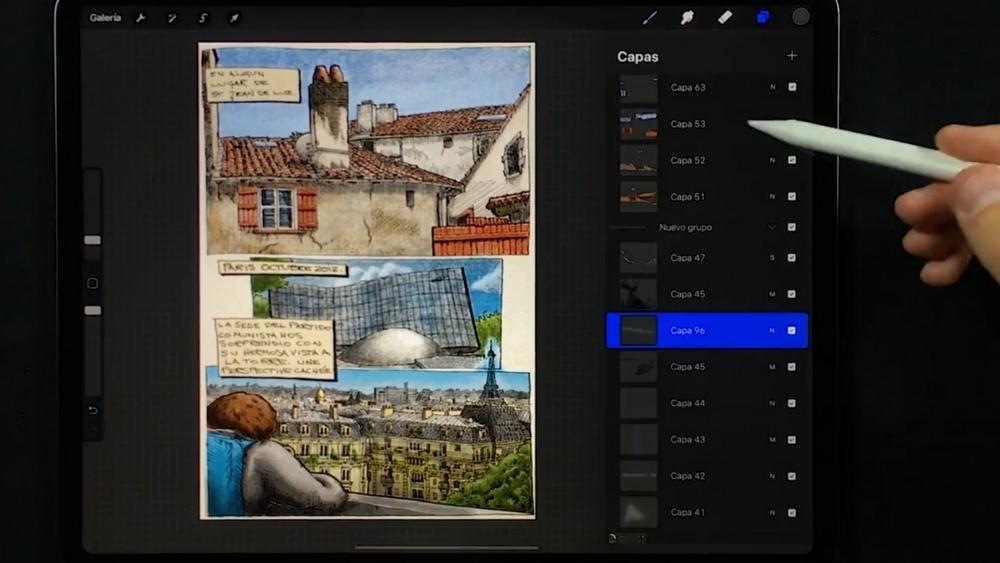 Procreate Academy is one of the best-selling Procreate classes that can help take your creativity to new heights. When you complete the course, you can master both basic and advanced techniques required to produce masterpieces. This Procreate online course helps you a lot with creating amazing illustrations.
Knowing about the color theory, shading, illumination, making perfect circles, crafting and editing brushes in Procreate, mastering the blending modes, etc., becomes easy when you opt for this course. However, suppose you want to create incredible illustrations and digital drawings that result in professional finishing. In that case, the Procreate Academy course can help you achieve that.
In these Procreate classes, you will learn everything that allows you to take full advantage of the Procreate App within a short timeframe. You get to know everything about this wonderful App, from basic tools such as the Smudge or the Brush to advanced setups such as Blending modes or Layers.
What you will learn:
Learn to use Procreate and the basics of digital artwork
Master color theory and blending modes
Understand the difference between CMYK and RGB
Advanced edition to learn digital drawing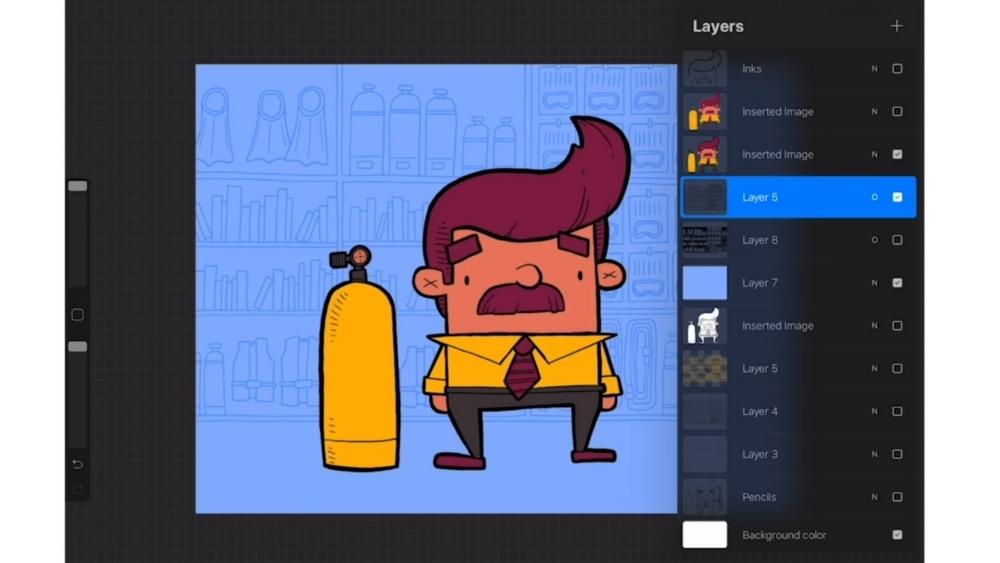 Do you want to learn how to bring cartoon characters to life using Procreate? If so, this is the right course for you. Through these Procreate classes, you can work on your imagination to create colorful, fun cartoon characters with your iPad and your Apple Pencil.
Understanding basic sketching techniques, knowing the importance of inking and shapes, and working with colors are some aspects you will learn in this course. While you immerse yourself in this Procreate course, you can evoke emotion and create realistic body language for the characters.
The best part about this course is that you get to know everything with simple, easy tips. These Procreate classes are enough for you to realize how quality and impressive results you can achieve simply by integrating basic techniques into the paintings. The course is perfect for illustrators who need to improve their knowledge of how to draw cartoons.
What you will learn:
Basics of digital drawing
Learn how to draw funny cartoon characters
Using body language and face to convey personality and emotion
Use shapes to make characters look different
Cartoon basics from making sketches, inking, and finally coloring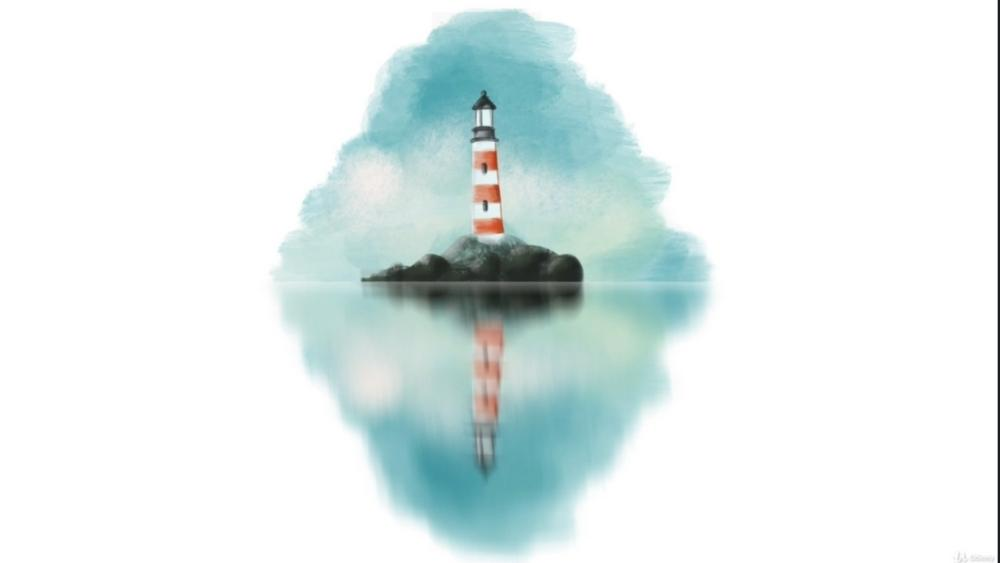 Learn how to make good use of Procreate's symmetry tool to create seamless patterns and stamps in less time through this amazing course. In this series of short Procreate classes, you will learn about the techniques for using the symmetry tool in Procreate.
With this intuitive course, you can learn how to duplicate strokes in the most precise way to make your drawings stand out. You can also learn how to use drawing assistance and make guides. While the creator of this course teaches you everything easily, you can learn the lessons fast if you are well aware of using the Procreate app.
The best part about these Procreate classes is that they teach you how to make impressive mandalas, patterns, and water reflections. Also, the course features useful tricks and tips on how to utilize those features to make outstanding digital drawings. If you want to clearly understand Procreate's symmetry tool, you can't afford to miss this course.
What you will learn:
Several ways to add color to your digital drawings
How to create stamps
Making seamless patterns
How to customize QuickMenu
Know more about the symmetry tool options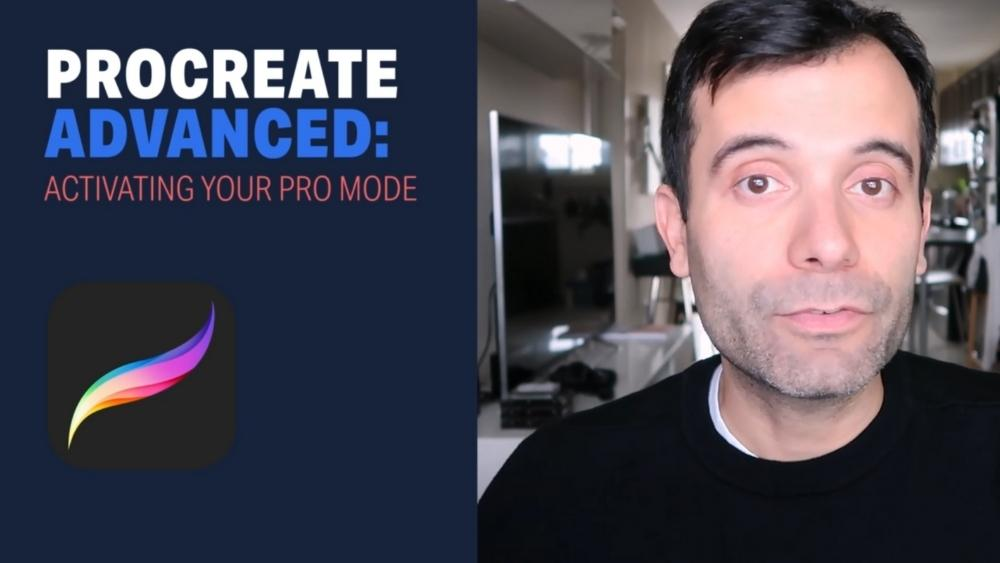 Do you want to take your Procreate knowledge and skills to new levels? If so, this is one of the best Procreate courses that help you improve your speed and productivity. Discover a series of tips and tricks through this course and enhance your creativity. In short, develop your style when creating impressive drawings in the Procreate App.
Therefore, if you love portraying digital illustrations and artworks using your iPad and your Apple Pencil, you should take this particular Procreate online class. The course allows you to master innovative digital art methods and strategies so that you can create digital art by using the most powerful software for illustrations.
With minimum effort and practice, you can pick up your digital drawing pad and make gorgeous artwork in a short time. The course best suits intermediate-level artists keen to improve their Procreate abilities. When you complete these Procreate classes, you unlock a new method that makes your creative ideas come alive.
What you will learn:
Unleash the power of layering and using clipping masks
Understand everything about QuickMenu
Working with gesture controls to make the most out of your creativity
Increase overall productivity and skills
Save time while drawing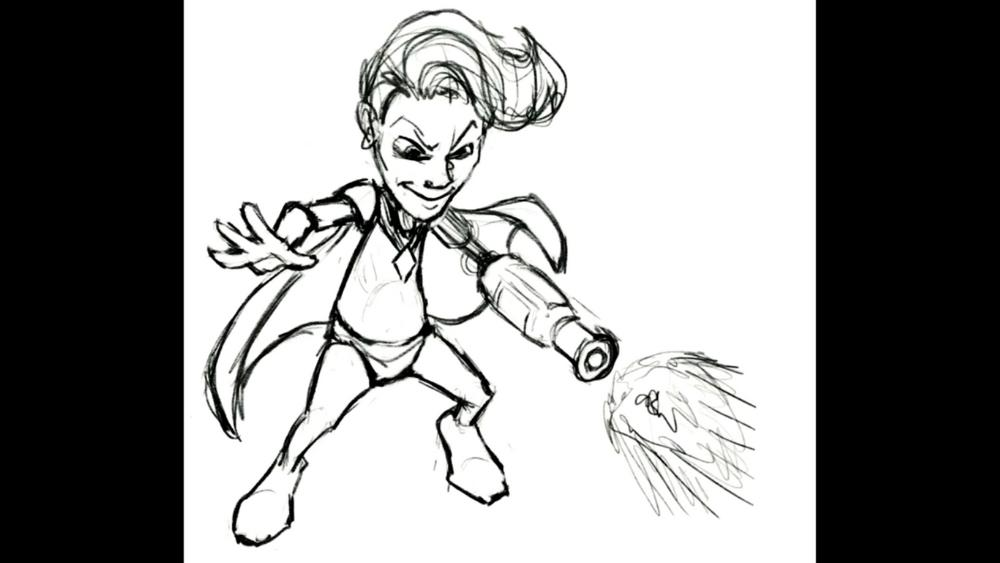 It is another great course intended for beginners where the creator shows you how to work with Procreate and make yourself a digital art expert in less time. The purpose of this class is to guide you through the main features of Procreate and demonstrate how resourceful the App is when producing amazing pieces.
It doesn't matter what kind of digital art you would like to create. The step-by-step approach shown in this course helps you get along with wise. Through detailed mentoring, the creator of this course walks you through personalized illustrations in real time. As such, you can observe an expert at work.
In addition, the cameras are correctly placed so you can have a bird's eye view of the whole situation. With a broader view, you can observe the screen taps, specific gestures, and other techniques needed to improve your creativity and workflow.
What you will learn:
How to use the powerful tools in Procreate
Explore the in-built recording features that help you create time-lapse paintings
Step-by-step process to create a workflow for arts such as cartoons, manga, comics, and many more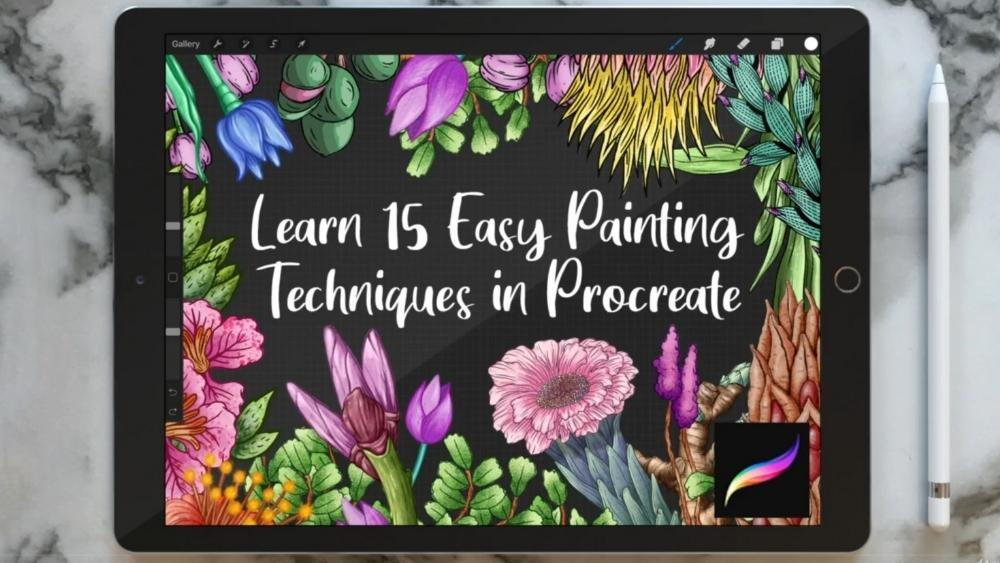 Centered mainly on technique, the creator of this course guides you through 15 easy coloring and inking options that help you take your work a bit further. In this class, you get to observe motifs to demonstrate each technique. In addition, every method gives you an explanation about when and how to use them.
Suppose you are more focused on exploring the possibilities of crafting beautiful pieces of digital artwork. In that case, this is one of the best Procreate courses for you. Some skills you can expect from this course include using hard and soft brushes and applying watercolor, acrylic, or oil effects.
Also, you learn how to use carbon, pencil, and charcoal textures for your drawings. Apart from that, you can learn other methods such as calligraphy and inking methods. That way, it adds more to your artistic venture in the future.
What you will learn: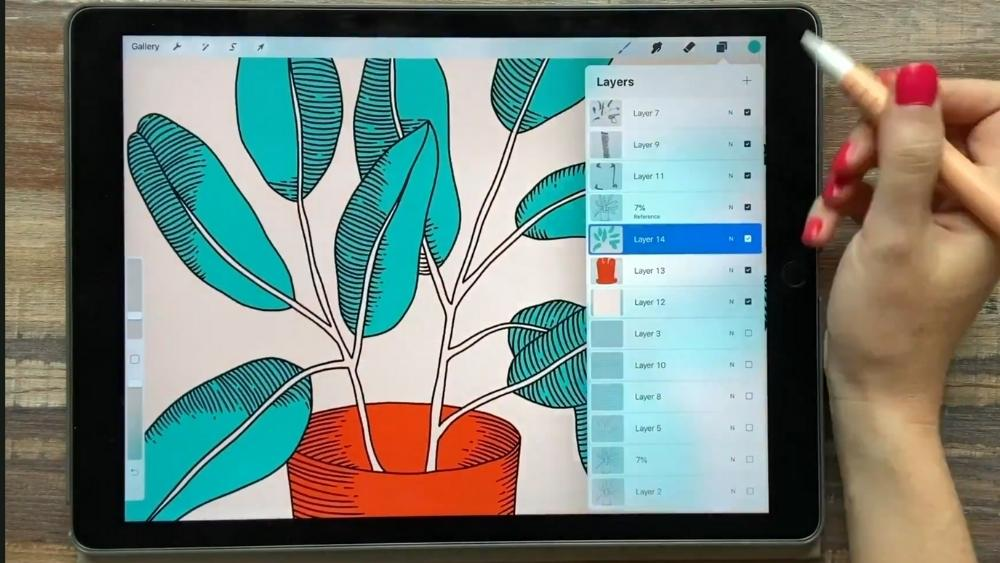 Use this course to make your artwork stand out both in terms of outline and print. Learn how to use Procreate tools to make colorful illustrations, including how to tweak your best Procreate brushes alongside using shortcuts. This course is about using ink dots and lines in three different ways.
You can add depth, highlights, and shadow to your digital artworks. In addition, you get to know plenty of tips and tricks for stippling, crosshatching, and hatching. Besides, the creator of this class talks about adding a bold color to the linework so that it adds contrast and variation to your work.
This course is interesting because you get all the Procreate ink brushes the creator made. As a result, you can easily add shading and ink lines to your artwork. In addition, you can use hand-lettered fonts to make your illustrations look even better.
What you will learn:
Hatching and crosshatching
Add color for contrast and variation
Color and highlights
Images and sketching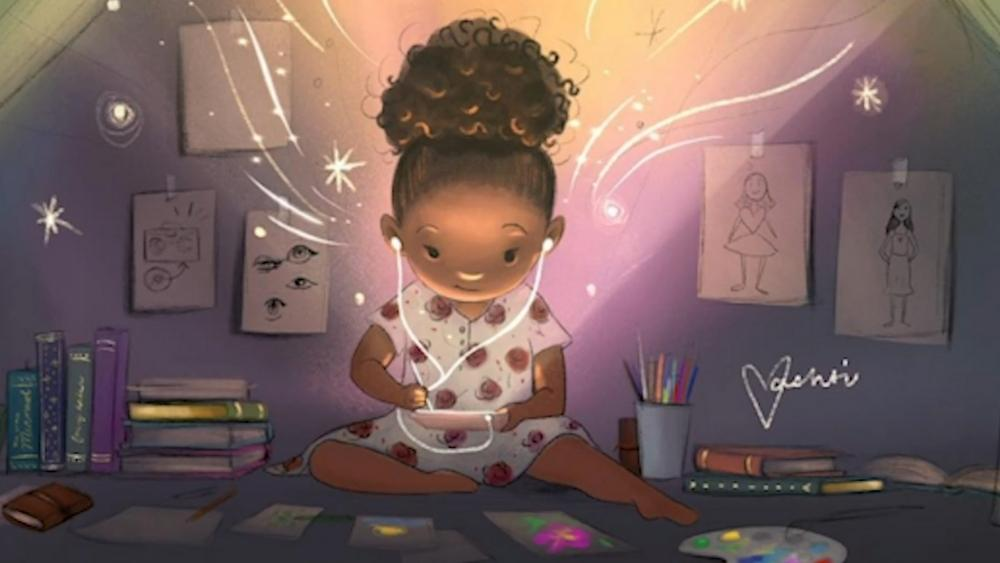 If you want to improve your Procreate skills, the Draw a Shareable Timelapse course allows you to do so in the best possible way. The creator of this beautiful course shares insight on how you can create digital illustrations by using Procreate most efficiently.
The Procreate classes are packed with valuable tips and tricks that allow you to create stunning artwork full of energy and fun. From sketching the right scene to adding texture and lighting to bring impressive effects, the creator sets magical elements while transforming different types of environments into enchanting and mystical worlds.
When the course ends, you can create a beautiful digital illustration using Procreate on your iPad, regardless of where you are. Apart from that, you get to learn how to plan your artwork in a way that creates a shareable time-lapse piece. Now, you can make outstanding digital arts without the need to learn animation through other online courses.
What you will learn:
Learn how to use the Procreate time-lapse feature
How to add magical bursts
Different techniques to create charming characters
Build realistic environments for your character
Plan your paintings with the timelapse in mind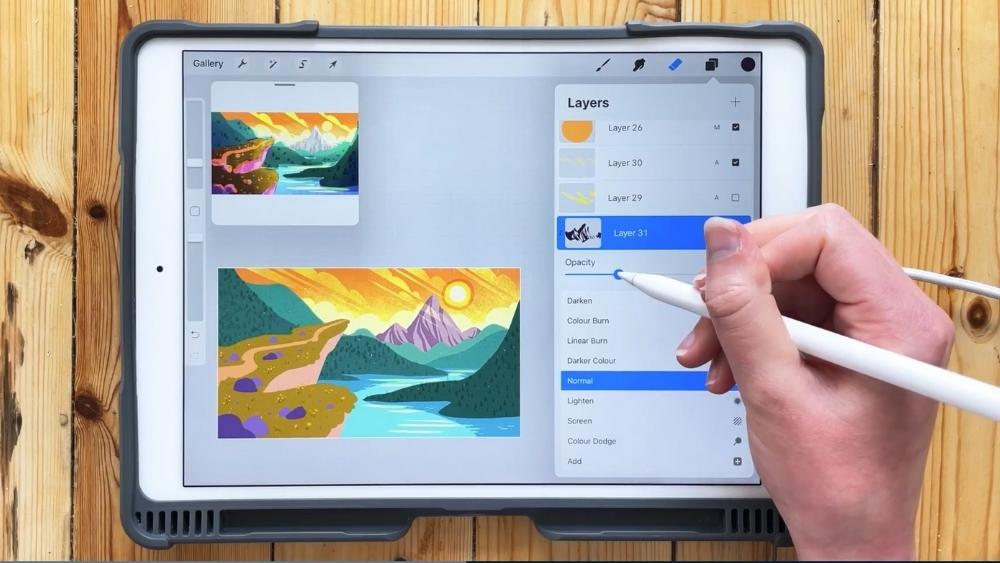 Whether you are an expert illustrator looking for ways to improve your skills or a beginner interested to know how to create scenery, this is one of the best Procreate classes to help you draw stunning environments from scratch. You can use stylish landscape environments to create compelling backgrounds and scenery.
When it comes to illustrating environments, it can be daunting because certain elements such as lighting, color, perspective, and composition play a crucial role. These are the factors that you should consider while creating great pieces. Apart from that, you should consider other factors as well.
Keep in mind that an illustrated environment conveys a story or an emotion. However, the creator of this course lays down easy-to-learn lessons along with exercises so that you can spend less time dealing with these problems. And spend more time creating a compelling atmosphere.
What you will learn:
Illustrating a landscape scenery from scratch
Bring the scene to life by using atmospheric and lighting effects
Use shape language to make the image stylish
Achieve perspective within your senses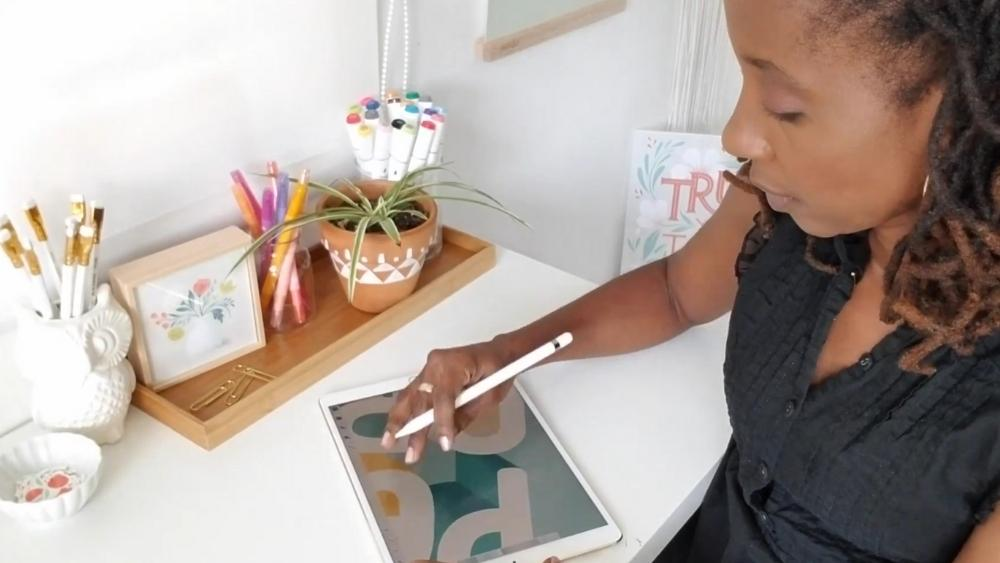 There is no denying that hand lettering is a skill that you should add to your creative closet. And this is one of the best Procreate classes to learn that skill. For graphic designers, hand lettering can add a personalized touch to the layouts you create. This Procreate course helps you with the right tools and gives you the confidence to quickly create unique hand lettering characters.
The Hand Lettering course is perfect for newbies and allows experienced artists to revamp their skills and learn new techniques. The course includes everything from sketching, inking, and final touches. The course is best suited for people who want to learn digital illustration and lettering.
What you will learn:
Draw letterforms
Achieve clean lines and curves
How to use the Procreate lettering brushes and layers effectively
Build a style library by choosing the right styles for your artwork
Add details such as flourishes, ligatures, drop shadows, and textures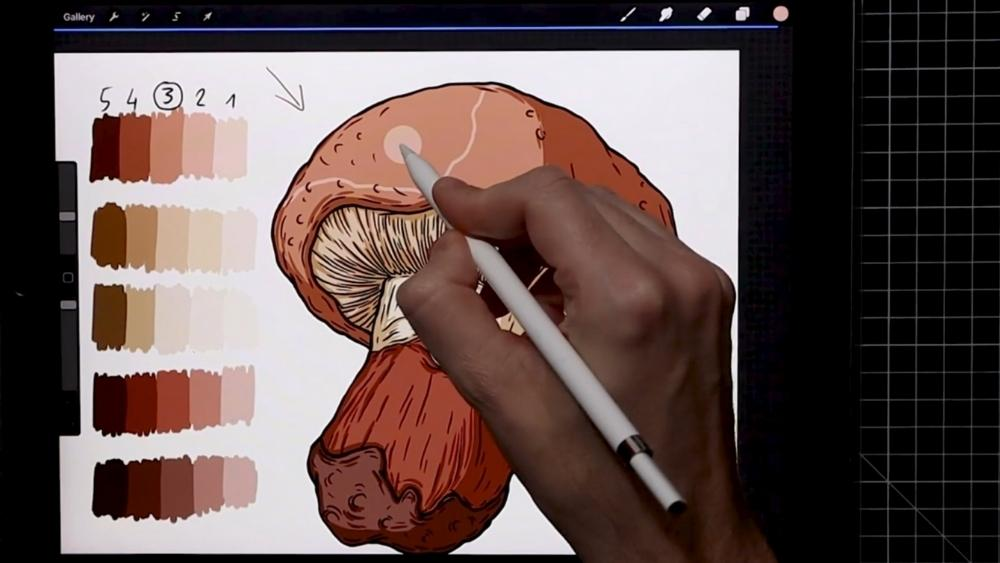 If you are keen to learn the foundation based on which you can take your digital paintings to new heights, this is one of the best Procreate lessons to choose from. In short, this course allows you to learn how to master your style and put them into good practice.
The course teaches you to master six different painting methods through step-by-step instructions and using the most common brushes that Procreate offers. Work wonders for beginners; this innovative course gives you good knowledge about the fundamentals of digital artwork and the basics of Procreate.
As a result, you get enough spirit and support needed to improve your career in the area of digital painting. Besides, the creator of these Procreate lessons shows you how you can make great use of two different brushes while producing impressive and precise outcomes in the drawings.
What you will learn:
Achieve an illustration that looks realistic by using the most common brushes
Explore the different ways of modulating color tones to achieve a toon shading effect
Create illustrations on flat shading with ease
By using the Technical Pen, learn how to ink and fill an illustration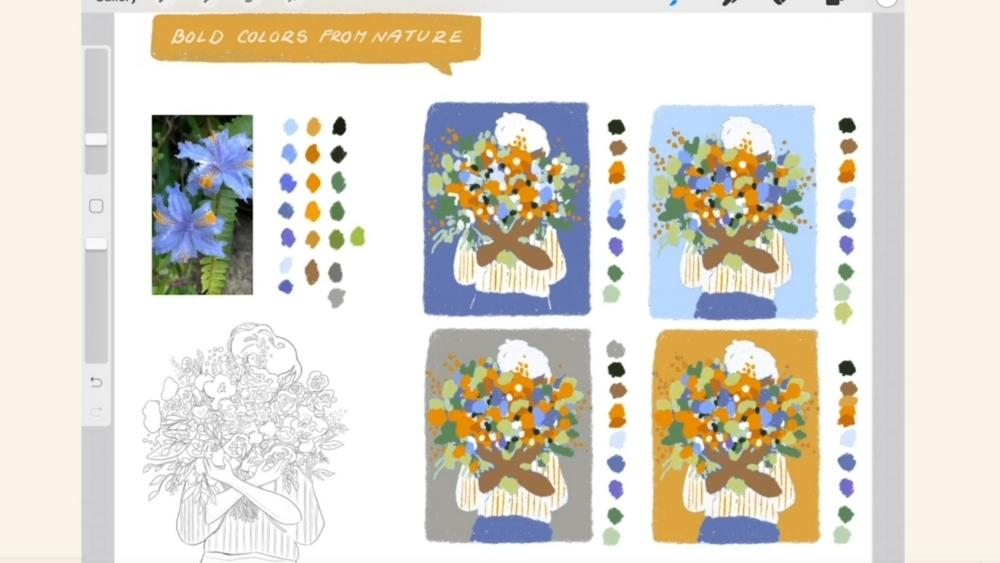 If you want to know how to build a robust color palette by using Procreate, this is the right course for you. The course consists of several Procreate classes through which you can gain confidence in developing unique Procreate color palettes while choosing the colors that suit your creative style and taste.
With impressive and understandable step-by-step instructions, the creator of this course helps you determine the right colors so that you can present them to your clients when they need you to produce something different.
In this session, which is a one-hour duration, you get to know everything about color harmony and saturation by using real-life resources, working with thumbnails, and making a mood board. In addition, this course taught you how to achieve coloring techniques, like making beautiful gradients and other tips.
Besides, other helpful tips are practical when you work on Procreate. This course can work wonders if you are a beginner or even a seasoned artist who wants to learn new skills and enhance your digital drawing arsenal.
What you will learn:
The secret to making a robust color palette
How to develop a unique color style
How to examine colors so that they can work well
How to use the eyedropper tool like a pro
Choosing The Best Procreate Courses
The best Procreate courses are comprehensive, up-to-date, and suitable for your experience level. They are also updated regularly to reflect changes in the software and the ever-changing creative landscape. Comprehensive Procreate courses cover many topics and enable you to explore and experiment with Procreate to discover its many creative possibilities. They are structured so you can follow a path or sequence or jump around to explore different topics that interest you.
The best Procreate courses are easy to follow, with step-by-step instructions and screencasts that guide you through the process. They have clear explanations and provide helpful tips along with the tutorials. Some Procreate courses are suitable for beginners, while others are more advanced and require prior drawing skills.
If you want to learn about a specific feature or tool in Procreate, ensure that the course covers it. Some Procreate courses focus on particular features such as brushes or textures. In contrast, others cover various topics based on user experience levels.
Conclusion
As a Procreate artist for the past four years, I've taken many Procreate courses and always learned something new. Procreate classes always helped me understand more and improve my digital drawing skills. So I would recommend them to anyone who wants to get better at making digital art.
With this said, have fun when doing one of these best Procreate courses! And thanks for reading,
Lilly-Mai
Share with your Friends: