Procreate Clipping Mask – How To Use Them Effectively
The Procreate clipping mask effect is a feature that many people may be unaware of. A clipping mask enables you to create a new shape over another object. Apps like Procreate have made it easier than ever to create a beautiful work of digital art, but have to know how these amazing tools work.
It has only the forms contained within this new shape appear. This is a handy tool for creating your own designs with shapes or text, but it does have some limitations. Let's start our article about Procreate Clipping Mask – How To Use Them Effectively.
Procreate Clipping Mask – How To Use Them Effectively
This article will look at how to use clipping masks in Procreate and why they're essential for your digital artwork! Consider taking a Procreate classes with tutorials to improve your skills.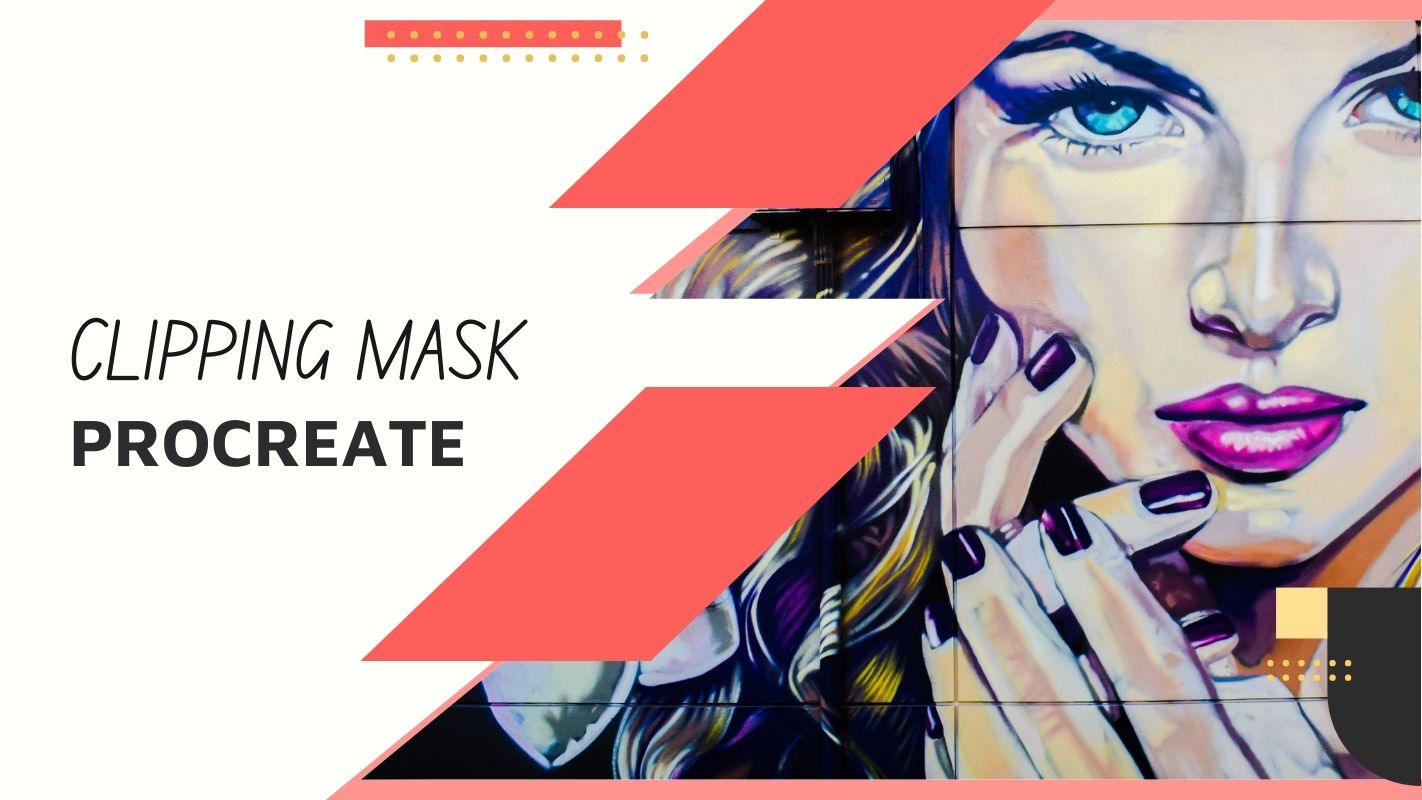 What Is A Clipping Mask In Procreate
You can use a Procreate clipping mask to control the visibility of one layer based on the content of another. When you want to create a design with shapes or text but don't want to worry about the visibility of each element, this is a very useful tool. For example, if you wanted to design with overlapping text and shapes. Then you can use clipping masks to ensure that only the elements within the shape appear.
Important: The Procreate clipping mask option is only available if the selected layer is not the bottom layer mask. This is because clipping masks work with the layer below them. So if your selected layer mask, where you want to activate your clipping mask, is your bottom layer, the clipping mask gets visible.
How To Use A Clipping Mask In Procreate
You'll need two layers to use a Procreate clipping mask. The layer that will be clipped by the top layer is the bottom layer. For example, in Procreate, this is how you use a clipping mask:
Step 1:
On your Procreate layer, draw a background. It could be anything. In this example, we used a nice background image to create our layer mask. But you could also draw some nice pendants or chains with Procreate chain brushes.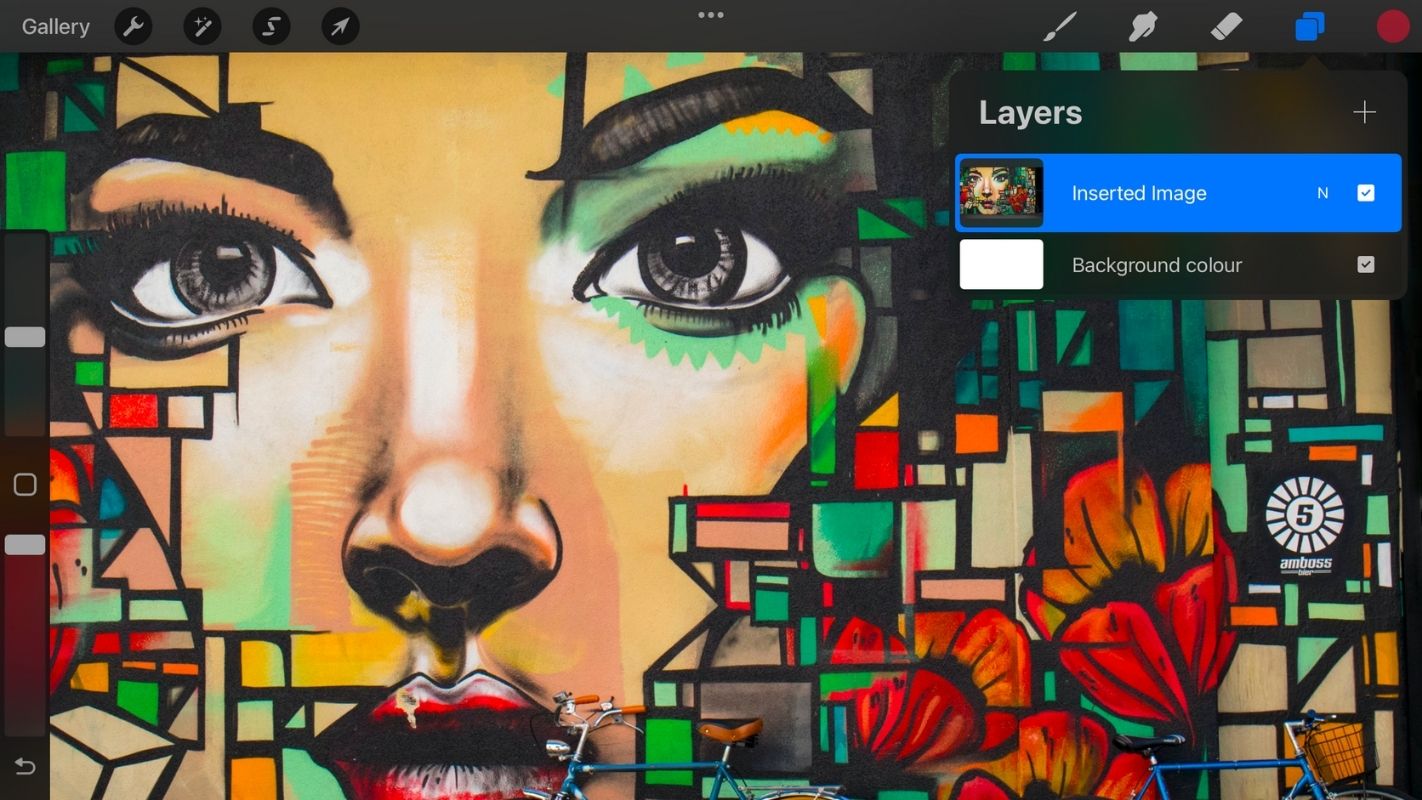 Step 2:
Add a new layer to the mix. This layer will be visible after we use Procreate to create a clipping mask.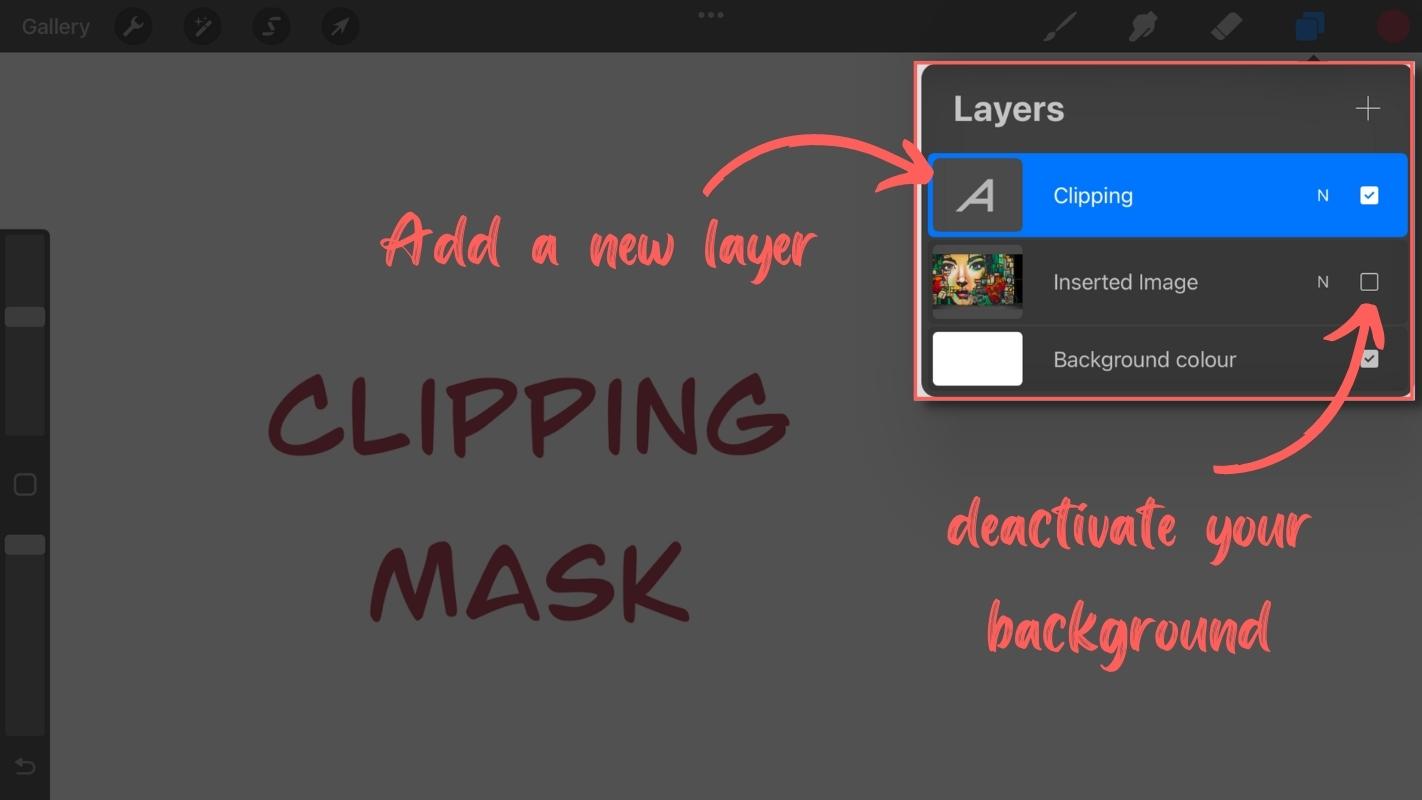 Step 3:
Draw whatever you want on the newly created layer. Remember that after we activate the clipping mask, whatever you draw will take the color from the background you drew in.
Therefore, it's a good idea to make your background layer invisible, so you can see what you're drawing in better. After you've finished drawing, activate the background layer.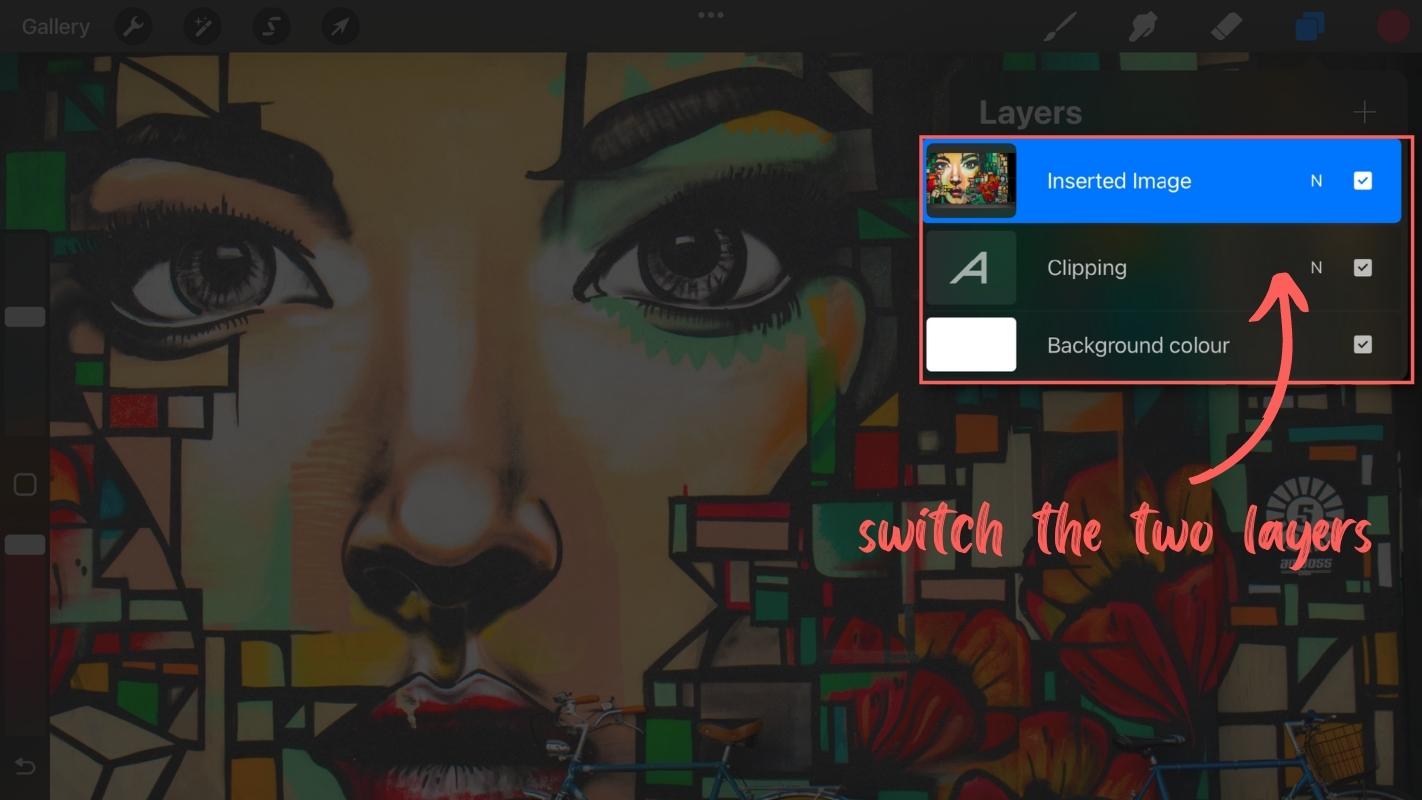 Step 4:
Place your Procreate clipping mask layer beneath your background layer. This is because everything from the active layer is cropped to fit it below.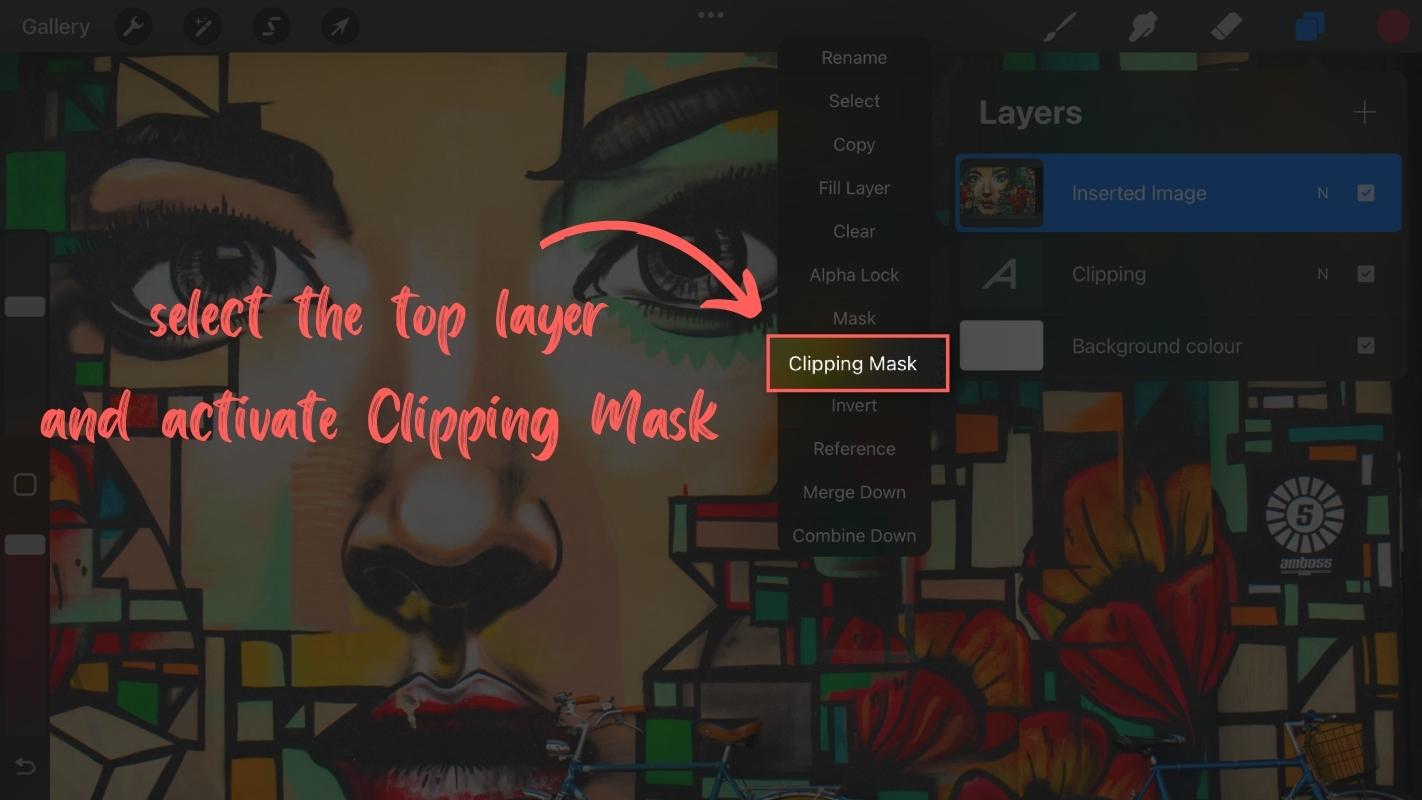 Step 5:
Then activate "Clipping Mask" on the top layer. Everything on the active layer is cropped to fit the layer below it. That concludes our discussion. In Procreate, you made your clipping mask!
You can now drag and drop your background layer to change the color of your text or the object you've drawn in, depending on what's on the background layer beneath it. It's fantastic!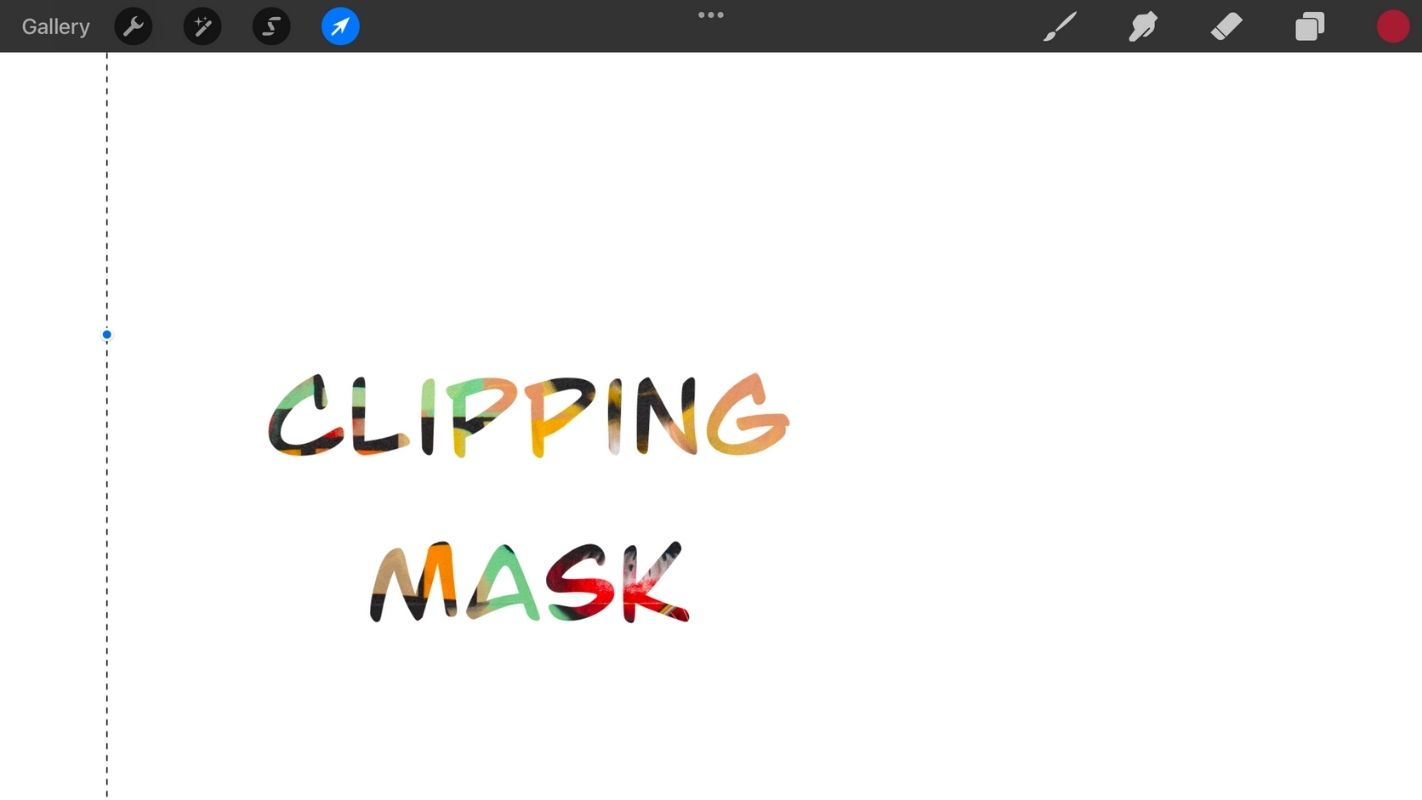 Limitations of Using a Clipping Mask in Procreate
Using a clipping mask in Procreate has some limitations. One of them is the inability to change the opacity of the shape you're clipping right now. If you want to create a layer mask with multiple shapes that overlap, such as text or shapes, this can be limiting.
Another limitation is that it becomes difficult to move your shape once it has been clipped onto another object. Finally, suppose you use too many Procreate clipping mask layers. In that case, it becomes increasingly difficult to see what's going on your canvas.
Other Use Cases With Procreate Clipping Masks
Another interesting article we have is about how to use a gradient to fill a shape. In order to fill the shape with a nice, modern gradient, this method also employs a Procreate clipping mask. If you want to learn how to do this, check out this article:
Conclusion
In Procreate, clipping masks are essential for creating some really cool effects. They can be used to make some really cool text and shape effects. Clipping masks are a great way to give your work more depth and dimension.
Experiment with clipping masks in Procreate until you've mastered the technique. Investing an hour or two to learn this new feature is well worth it.
That's it with this tutorial about the Procreate Clipping Mask! Thanks for reading,
Lilly-Mai
Sources:
Share with your Friends: