9 Best Procreate Fur Brushes (+ Free Fur Brush)
These Procreate fur brushes are explicitly made for Procreate. They will help you save time when drawing fur and enjoy the whole process even more. There are several brushes on the market nowadays. They illustrate different features, and some are better than others.
The Best Procreate Fur Brushes
I present you with some great examples of fur brushes in the following list. All of them are high-quality brushes. They are perfect for painting animal furs. Some can even help you create real human hair. However, I wrote another article about the best Procreate hair brushes. If you like to draw portraits, I recommend reading the list of the best hair brushes.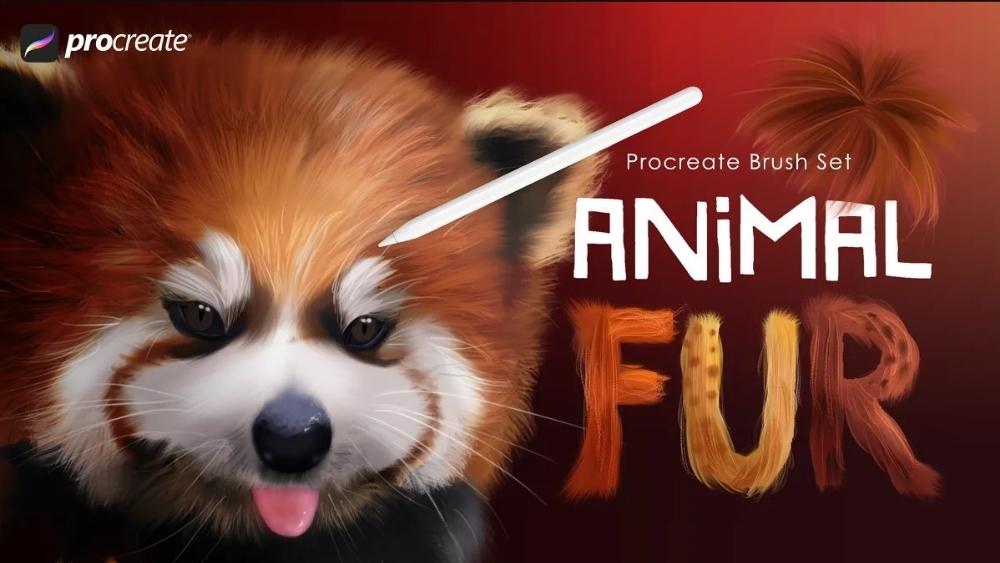 These Procreate animal fur brushes are great for painters of every experience level. It includes 32 different fur brushes. You can also use them to create human hair. The great thing about this set is that you can create various effects. For example, do you wish to develop some soft kitten furs? Or are you a fan of realistic fluffy effects? You can make everything with this set of brushes!
This Procreate fur brush set includes:
32 high-quality fur brushes
Overlay works perfectly well
Includes base brushes to being your painting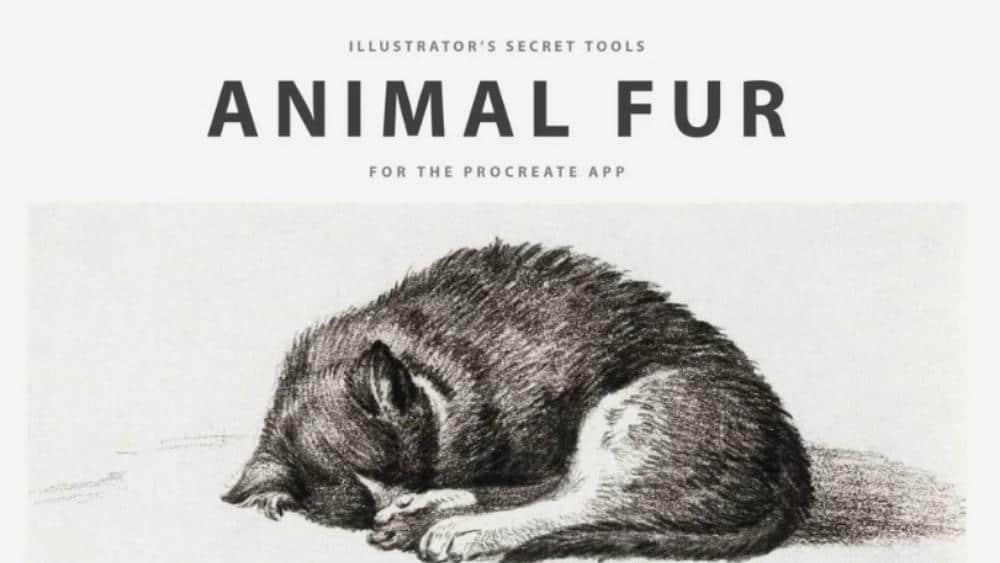 This set is perfect for graphic designers and illustrators. It helps you draw realistic fur quickly and easily. It offers 25 brushes and 660 color swatches. The secret of success lies in the variety of available brushes. Each brush has a unique feature. Some are ideal for drawing straight hair. Others are perfect for tangled hair.
This Procreate fur brush set includes:
25 brushes to draw fur texture
660 color swatches in 22 color palettes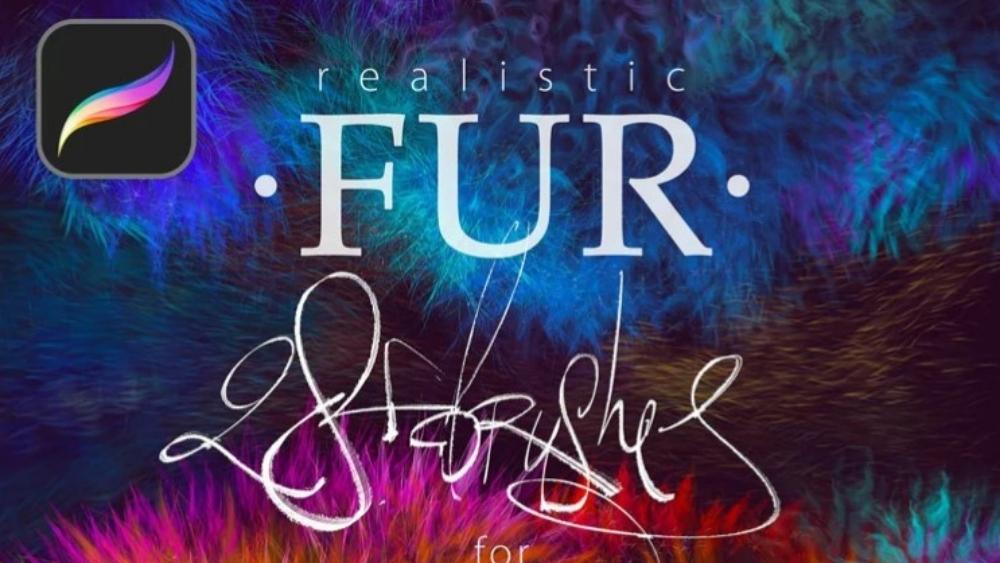 These Procreate fur brushes are among my favorite sets. It features 28 ultra-realistic fur brushes. Some brushes depict furs from the side view. Those have one option for the left direction of hair design and one for the right. You also get a very helpful file full of tips and tricks. In this amazing set are some fluff fur brushes included and some animal fur texture brushes.
This Procreate fur brush set includes:
28 fur brushes, realistic and high-quality
Bonus tips and notes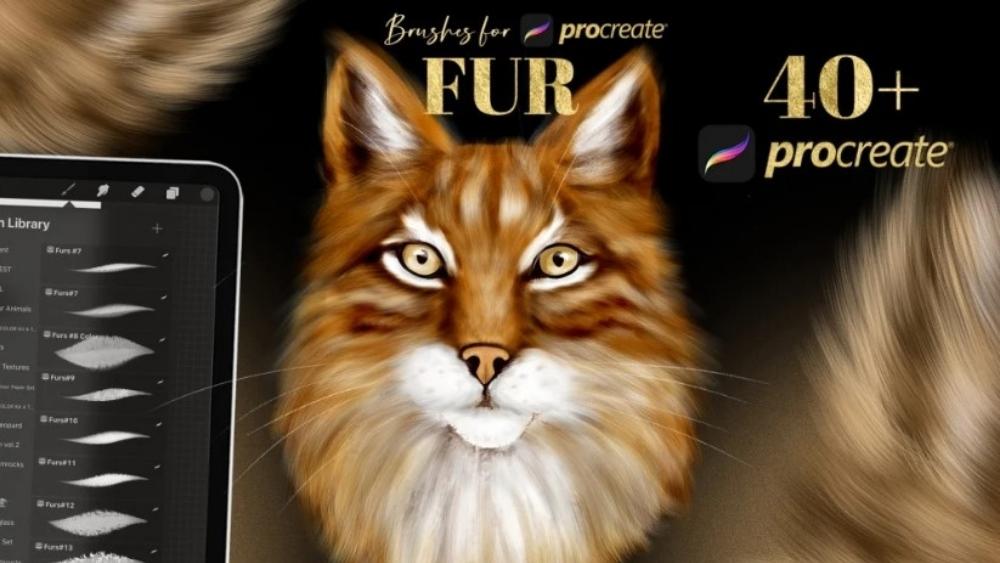 Over 40 Procreate fur brushes are available with this set. In addition, the collection features some fantastic blending brushes. As a result, you can mix colors together and create a unique final design. So, if you wish to develop some mind-blowing, realistic portraits, take a look at this set. Included are some amazing fluff brushes and animal texture brushes.
This Procreate fur brush set includes:
40+ fur brushes in a wide range of painting styles
Perfect blending brushes for mixing colors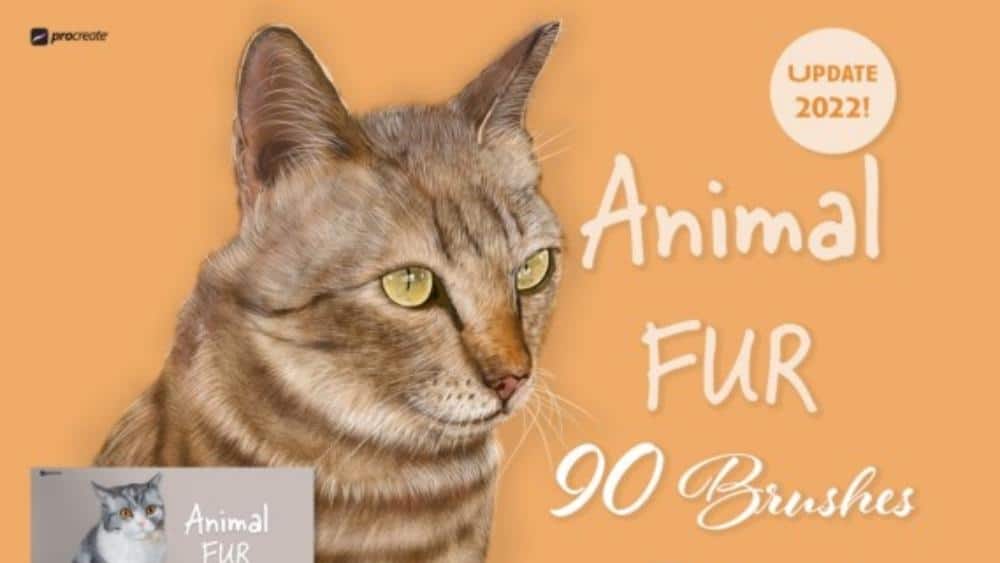 These Procreate fur brushes offer the most incredible variety of brushes. If you are willing to try different painting styles, this brush set is your best choice. With 90 types of brushes, there is nothing you cannot design with this set. From short, curly hair to long straight ones, every kind of fur is covered. You can create natural shades, and the set is made for drawing every furry animal's hair.
This Procreate fur brush set includes:
Large variety of brushes (90 fur brushes)
Suitable for creating realistic images of every furry animal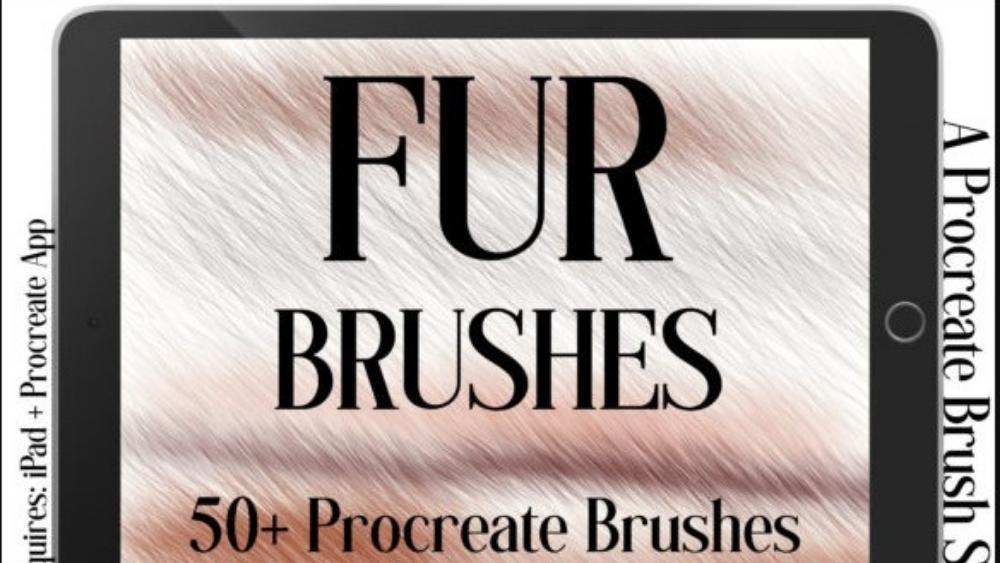 If you wish to create animal furs and hairstyles for humans, this is the perfect set. It is actually one of my favorite sets for this dual function. The cool thing is that whatever you wish to create will be done with the utmost realism.
Are you a fan of drawing cute, little furry kittens with a cat brush? Or do you prefer fantastic creatures of your own creation? Whatever you like, ZaraRosaDesigns fur brushes are here to satisfy your needs.
This Procreate fur brush set includes:
52 animal hair brushes
Perfect for both realistic and cartoon characters
Ideal for illustrators, graph designers, and hobbyists
This is a simple and fun set of Procreate fur brushes. It is perfect for new designer hobbyists. It doesn't have a lot of brushes. It only features 15 different fur brushes. However, they cover all the basic fur types and shapes. An extra whisker brush comes with the set. If you have just started creating animal portraits, this set is just for you. It was one of my favorite sets when I started painting myself.
This Procreate fur brush set includes:
16 brushes in a simple brush set
Ideal for newbies in the painting field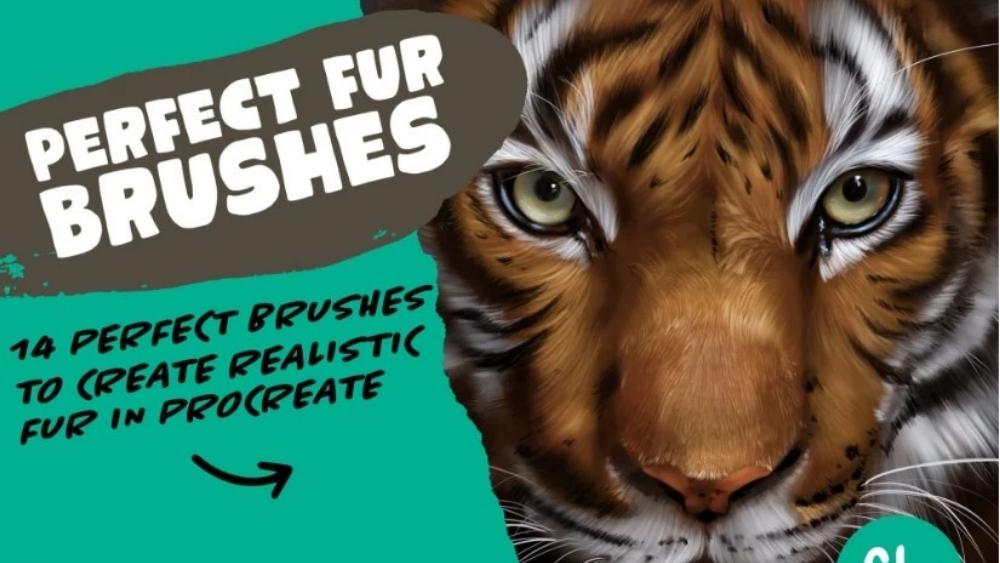 My favorite Procreate fur brush set when I wish to create realistic furs. It is also a fun choice if you want to experiment with blending. Creating long skin, fuzzy fur, or rough fur is easy with this set. The 14 animal hair brushes are perfect for both newbies and professional illustrators. Included are some amazing fluff brushes and animal brushes.
This Procreate fur brush set includes:
14 perfectly realistic fur brushes
Suitable for painting every type of animal
Free Procreate Fur Brush
So, we've covered the premium fur brushes so far. And now I have a special goodie for you. A free fur brush for Procreate! If you don't know where to start, simply download this free Procreate fur brush and try to draw your first furry animal with a furry brush.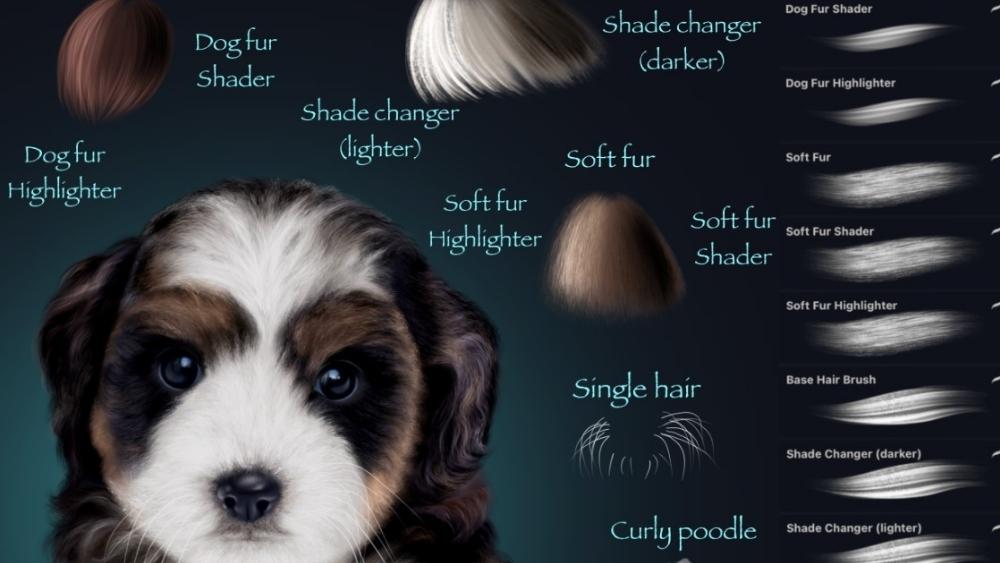 Lastly, this is a free set of brushes you will love trying. You get 11 brushes you can use to paint both animal and human hair. There are 3 hair brushes, 3 dog brushes, and 3 soft fur brushes. A single hair brush and the curly poodle are also there. A tutorial helps you understand how exactly those brushes work best.
This Procreate fur brush set includes:
11 fur brushes
Realistic animal portraits, simple and quickly
Free Procreate fur brush set
Final Words
These are the best fur brushes for Procreate. They are simple to use and very efficient. They can help you create realistic animals to boost your collection. They are affordable, and they feature a separate zip file to download. Some of the brushes can help you paint human hair. Some others are perfect if you want to paint furs of creatures of your imagination. I personally loved all sets.
So, happy furry animal painting with these Procreate fur brushes! And thanks for reading,
Lilly-Mai
Sources:
Share with your Friends: