7 Best Procreate Freckle Brushes (+ Free Freckle Brush)
Drawing portraits with Procreate has become more and more popular, and right now, you are looking for the best Procreate freckle brushes. Freckle brushes for Procreate bring your art to the next level and make them look even more realistic. Procreate is the new rising star among all the digital drawing apps, and it's amazing.
You can use Procreate with just your finger, but you can also add a stylus to take it to the next level. The application is easy to use, and there are no delays when making strokes. This lets you make some fantastic designs and arts.
The Best Freckle Brushes for Procreate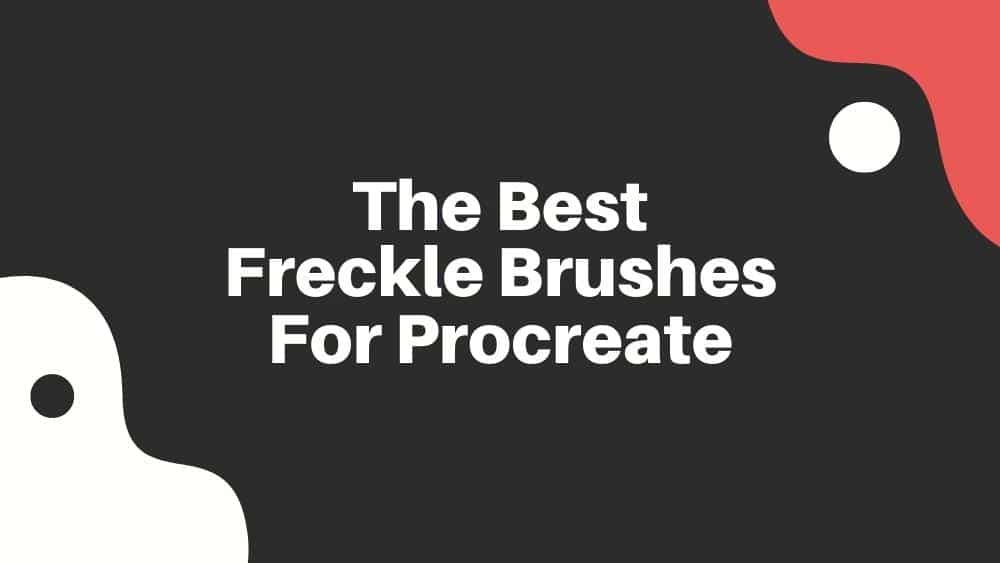 Begin making your digital artwork immediately by browsing the extensive collection of brushes until you locate the one, two, or three that are just right for you. This is the ultimate list of the best Procreate freckle brushes available:
A brush set package of freckle pens for illustrating, highlighting, and painting. This Procreate freckle brush set gives additional texture to the skin and facial features to experiment with different skin textures and character looks. Draw the character you need from painting both cartoon and realistic freckles.
Additionally, this set gives you every tool you need to draw dot painting, stippling, and shadowing. These are my favorite Procreate freckle brushes.
This Procreate freckle brush set contains:
Brushes that can be used to create realistic freckles
Brushes specifically designed for draw-and-dot style paintings
Best brushes for highlighting and shadowing
Best brushes for animation or cartoon drawing
Stippling brushes available for use in various artistic mediums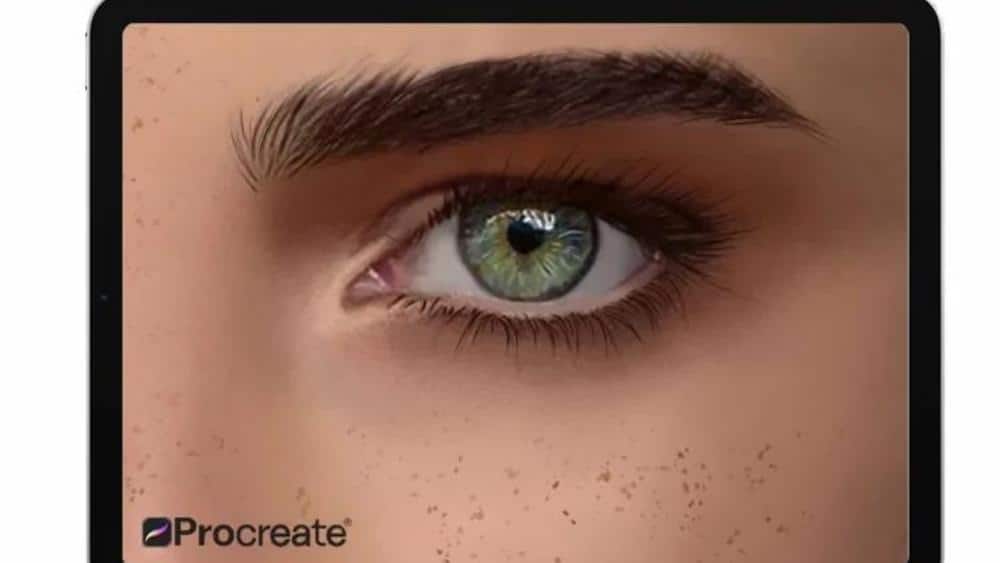 These Procreate freckle brushes provide you with 60 swatches in addition to 30 brushes that produce special effects in your sketches, digital artwork, and drawings. I had a lot of fun experimenting with various brushes to give my portrait multiple qualities. So try it out on your own. You will never get disappointed.
This Procreate freckle brush set contains:
A variety of color swatches to choose from
Samples of palettes for the illustrator to consider
Freckle brushes for Procreate featuring variations in color or design
60 Swatches
30 extra Brushes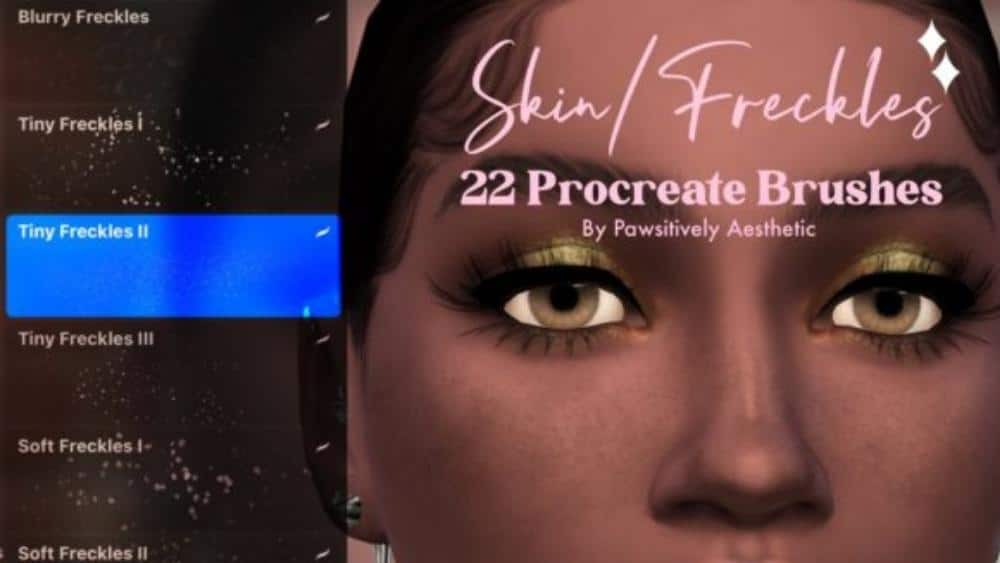 These Procreate freckle brushes come complete with 22 stunning, utterly unique skin brushes for use in Procreate. Utilizing this brush as a tool for developing and improving your character's design is a straightforward, effective, and simple process.
These Procreate freckle brushes can be used for shading and highlighting as well. Compatible with the design of both 2D and 3D structures. In addition to that, the brushes have beautiful textures and are easy to use. I'm sure you will love it!
This Procreate freckle brush set contains:
Unique skin texture brushes
Tools for highlighting and shading with different types of brushes
Brushes that can be used for both 2D and 3D artworks
Brushes that feature stunning surface textures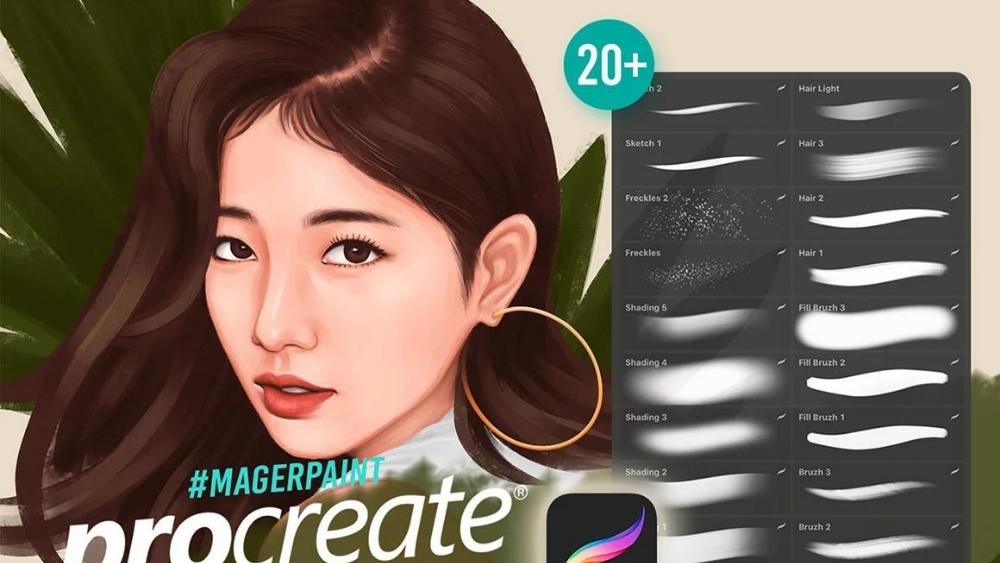 Drawing involves a large set of abilities, and since you may maximize your illustrations and digital paintings with the help of this Procreate freckle brush set, you can become a better artist. Practice and study are the qualities that define a skilled artist. These brushes are useful for creating highlights and shadows, freckles, hair light, and texture. Try it now!
This Procreate freckle brush set contains:
Brushes are best for use in sketching
Brushes for highlights and shadows
Best Procreate freckle brushes
Brushes are best for fill
Brushes for hair light and hair texture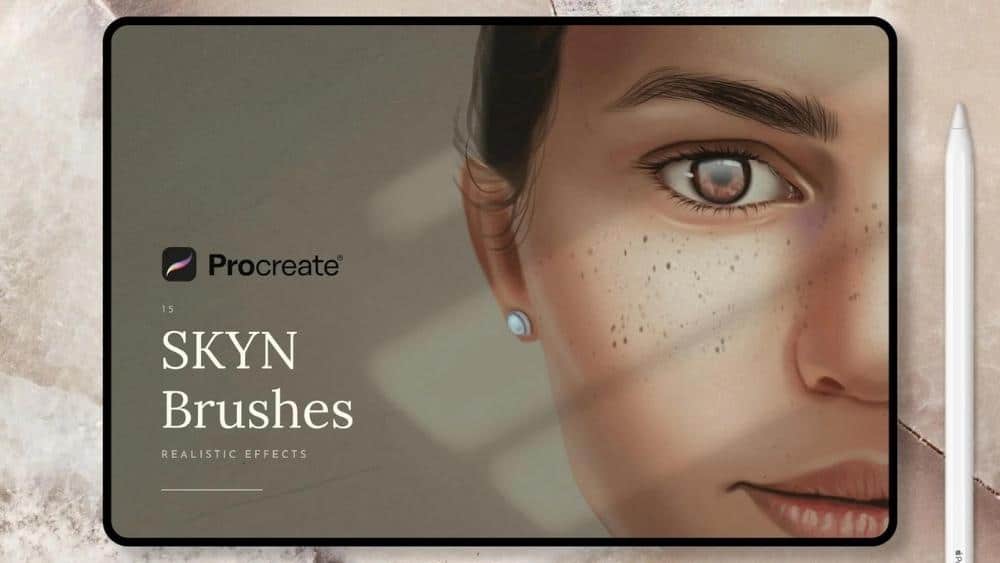 People will exhibit the highest levels of creative potential when they believe that the materials, interest, and satisfaction of their entire work are the primary drivers of their motivation. This Procreate freckle brush is a Portrait toolkit and is called SKYN. It's based on real-life skin texture. Obtain the skin that is the closest thing to your own skin as you can right now. You will need all these things to become a portrait master.
This Procreate freckle brush set contains:
Brushes for effortlessly attaining freckles and pores
Realistic Procreate freckle brushes
The true-to-life color pallet for human skin
15 custom natural skin brushes
Brushes for skin textures with 9 high-resolution
The Best Free Freckle Brushes for Procreate
On top of this list with the best freckle brushes, we have some free Procreate freckle brushes for you to try! They are effortless and can help you create the perfect freckles for any photo or artwork.
You can adjust the size and scale of the brush to your liking and create different looks. These free Procreate freckle brushes are great for beginners and those who want to experiment with freckles, makeup, glitter, and other art forms!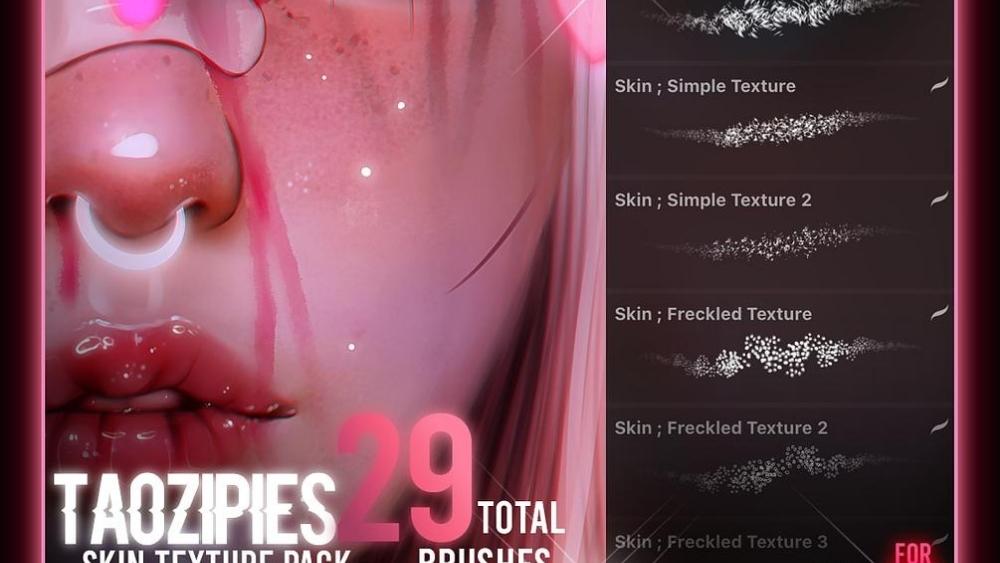 This is a free Procreate freckle brush set, ready for you to download for free. The skin textures should be applied with a soft brushing motion, while the shadows should be utilized as stamps.
These Procreate free freckle brushes are ideal for the "overlay" technique in applying a skin texture and utilizing light or dark tones. The "Multiply" effect, with darker tones that resonate with the skin tone you want to achieve, is the most pleasing way to employ the shadow stamps.
This free Procreate freckle brush set contains:
Brushes for effortlessly soft brushing motion
Free Procreate freckle brush set
8 shadow stamps
21 skin brushes included
Brushes that have a glowing impact and a glittering effect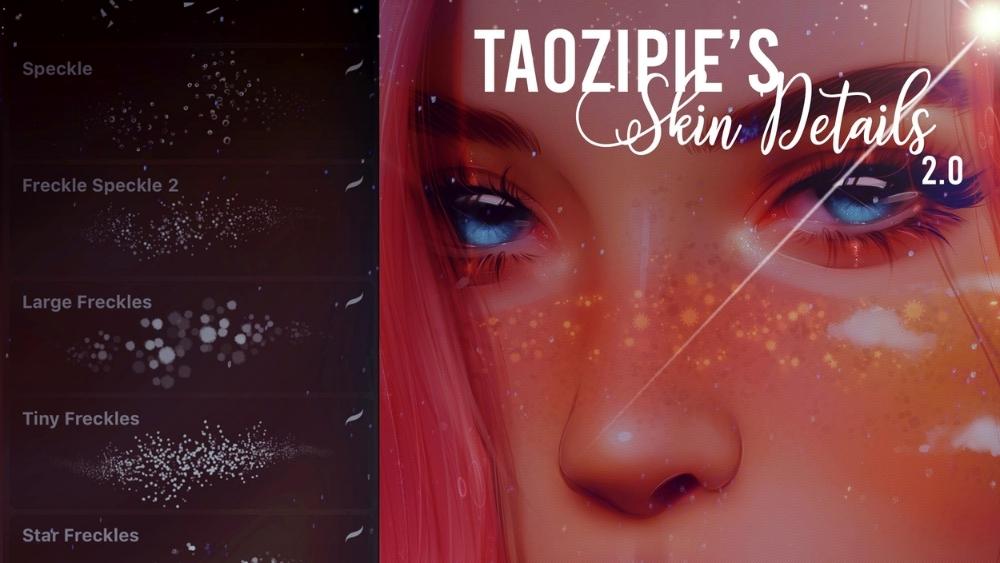 With the new and improved skin set, depending on the layer type utilized, these free freckle brushes for Procreate can be used to create a variety of effects. This is one of the most fabulous free freckle brushes I have ever used in Procreate, and I'm confident you'll enjoy this.
This free Procreate freckle brush set contains:
8 freckle brushes for Procreate
3 fractal brushes
21 skin brushes included
Free freckle brush set for Procreate
How To Draw Awesome Portraits
These freckle brushes for Procreate should help you draw some cute and awesome portraits. In addition, I have other tips for you to follow and use when you are drawing portraits to help you become the artist you want to be.
I want to share with you some of my all-time favorite tutorials:
Portraits with freckles are charming and adorable. You can use these brushes to draw your favorite character or anyone you want. Additionally, I have some other really nifty Portrait brush sets for Procreate. You may try there to improve your facial drawing skills further.
Begin with the head by drawing with the best Procreate hair brushes, braid brushes, or curly hair brushes. Then go ahead and draw some fantastic eyes and eyelashes with the help of these Procreate eyelash brushes. Add some texture to your portrait by adding freckles, and add some glitter with glitter brushes for Procreate. Once this is done, choose the right skin brush for Procreate to finalize your Portrait.
Conclusion
It's time to tap into your right-brained creativity and work on projects with Procreate, such as designing and crafting. Procreate is a popular choice among artists and graphic designers due to the various advantages that it offers when it comes to the creation of realistic masterpieces. And these Procreate freckle brushes are no exception.
You'll discover Procreate brushes designed explicitly for gouache, as well as brushes for shading, blending, and shadowing. Many brushes are available to order in a kit, set, or bundle. I love it; they come in bundles with the most fantastic Procreate freckle brushes!
Happy portrait painting with these Procreate freckle brushes! And thanks for reading,
Lilly-Mai
Share with your Friends: