7 Best Procreate Braid Brushes (+ Free Braid Brush)
With the help of these Procreate braid brushes, you can draw the perfect hairs in your portraits and illustrations. However, your creative vision may be limited if you don't have the right brushes to execute your drawings. This is the common dilemma in drawing hair. There are many different hair types, usually not represented in illustrations, mainly because most brush packs specialize in painting straight hair more.
Procreate is an application packed with industry-leading features specially created for digital sketching and painting. This intuitive medium aims to simulate the feeling of manual drawing. Moreover, it gives artists flexibility and leeway when making their illustrations and digital art. Since then, Procreate has been an efficient tool used by many hobbyist designers and creative persons by simply making a digital canvas out of their iPads.
The Best Braid Brushes for Procreate
If you want to draw braids or curly hair, you will need the right Procreate braid brushes for them. I know how challenging it is to get the right texture for braids, twists, locs brushes, or waves, especially the ordeal of focusing on the finer details and small stuff to get everything accurate.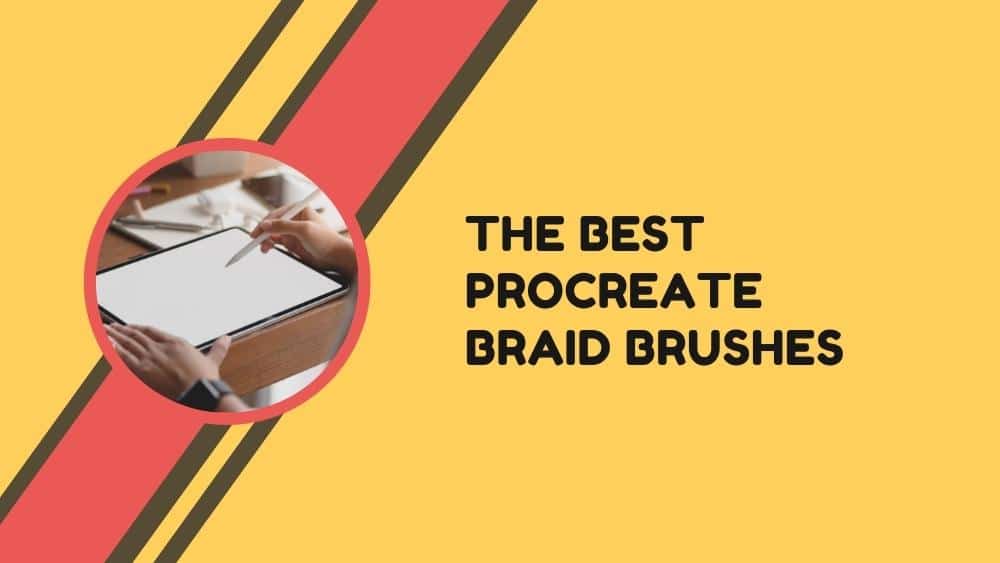 Here is my list of the best braid brushes for Procreate: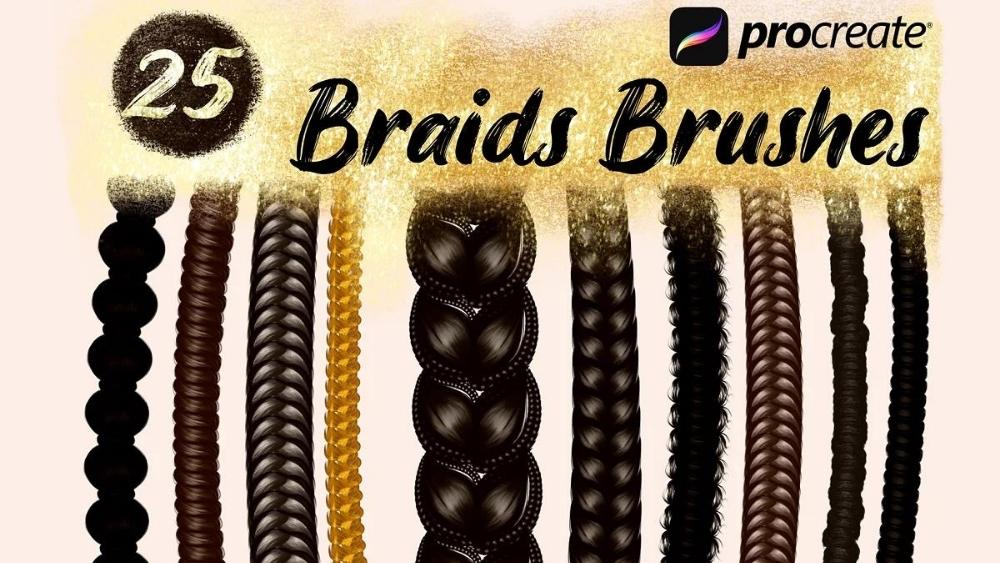 These Procreate braid brushes by HabitusDesigns contains 25 braids and twists brushes. I had some excellent results with this brush set, and I can say it's perfect for making cartoon hairstyles or natural hairstyles. The textures are also on point, and the wide range of brush options lets you explore your creative imagination.
Within minutes, the braid and twist brush helps you add dimensional hairstyles to your character. Feel free to play with the thickness or length of brush strokes and the opacity and colors. There's so much to go around!
This Procreate braid brush set includes:
25 Procreate braid brushes
Categorized by braids & twists brushes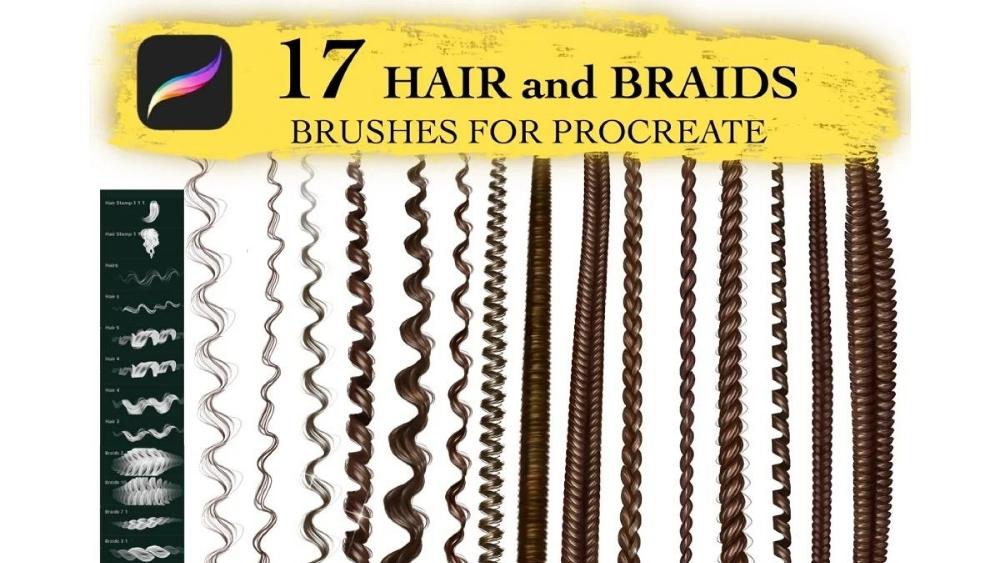 If you want to draw waves and braids on your character, these Procreate braid brushes by Lucrumpus are your best bet. This set contains 17 hair and braids brushes for Procreate, all with a range of curl and braid styles, volumes, and lengths. The brushes offer realistic-looking results that are great on portraits or OC illustrations.
This Procreate braid brush set includes:
17 braid brushes for Procreate
For a different range of curl and braid styles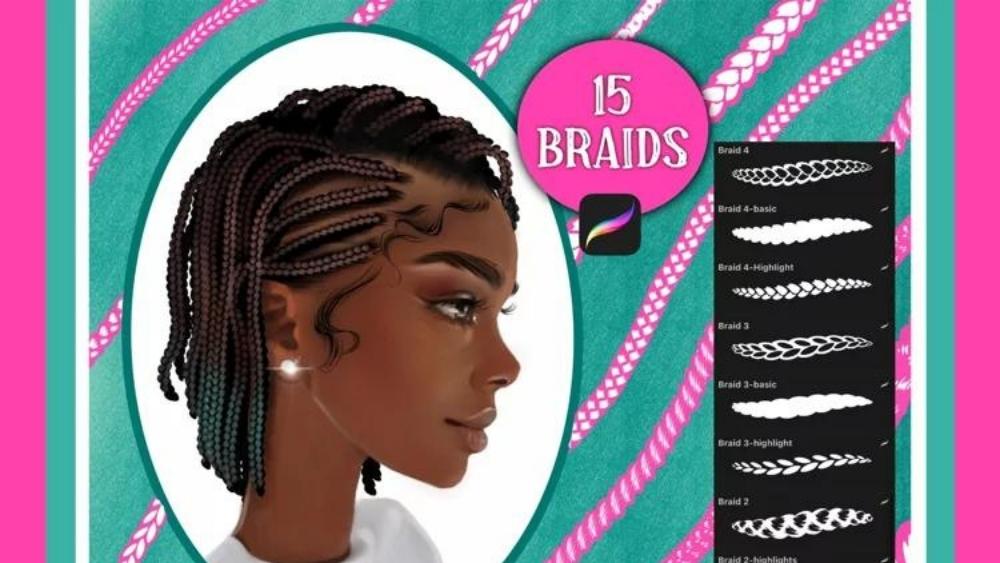 These Procreate braid brushes by Lucrumpus contain 15 different kinds of hair braids brushes you can choose from in your drawings. The brushes are also adorable and work smoothly when painting the character's hair. The different types of braid brushes let you experiment with various and unique styles that work well on your sketches.
This Procreate braid brush set includes:
15 Braid brushes for Procreate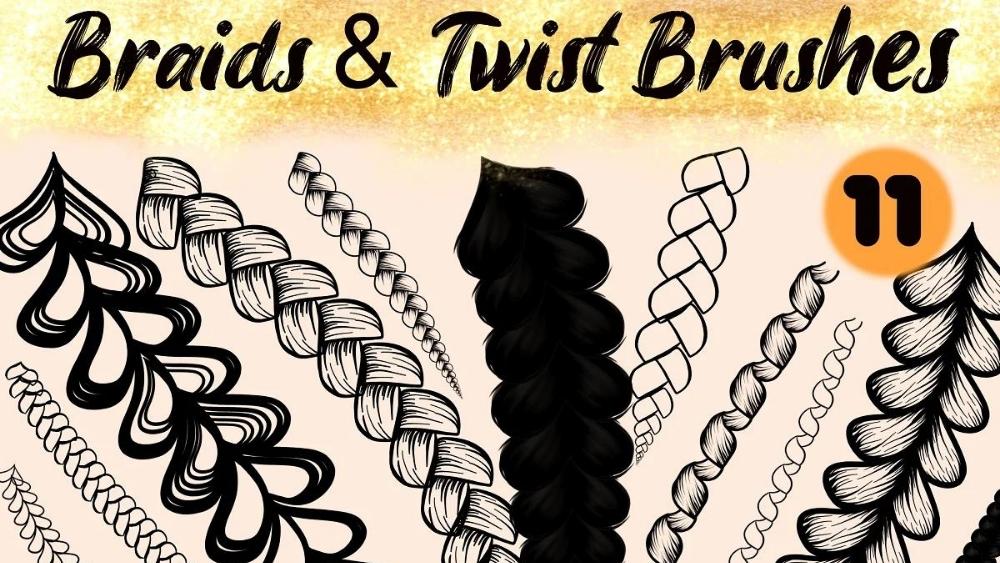 Unlike the former, these braids and twist brushes set by Habitus Designs only contain 11 kinds of brushes for you to choose from. It comes with 9 types of braids brushes and 2 twist brushes for you to use. Regardless, they provide fantastic results when painting braided or twisted hair. It brings more realistic and distinct-looking illustrations to life. This also lets you play with color, shading, and highlights as you go for that excellent finishing touch!
This Procreate braid brush set includes:
11 Procreate braids brushes
Twists & braid brushes are available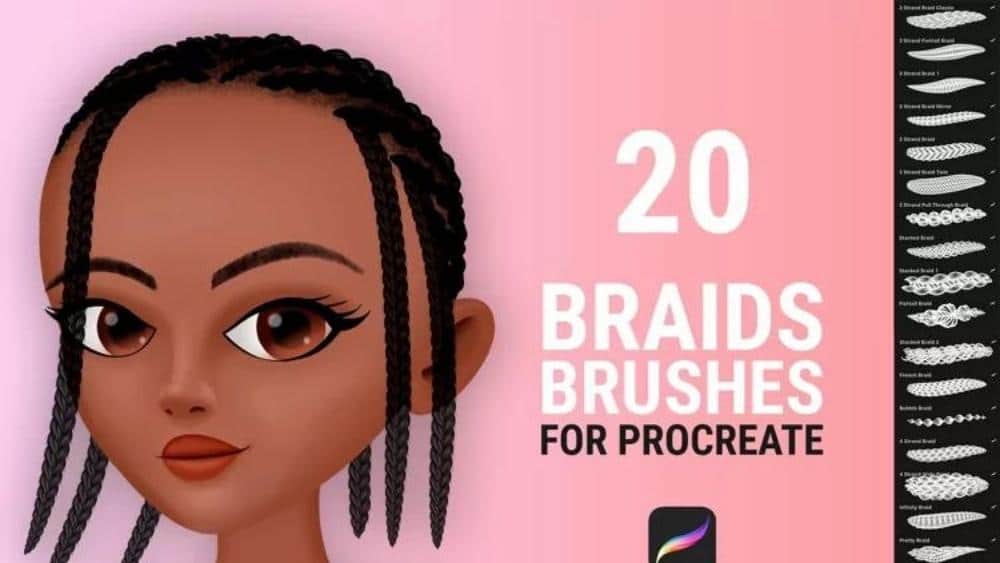 These Procreate braid brushes by D3VERRO contains 20 different kinds of braids brushes for your sketches and illustration. The set already comes with a model as a gift for you to experiment with the brushes on. I find each braid brush unique and different, primarily since they differ widely in style, thickness, and volume. The braid brushes give varying character and vibe to your illustrations which is great.
This Procreate braid brush set includes:
20 braids brush for Procreate
1 file of the model to try and experiment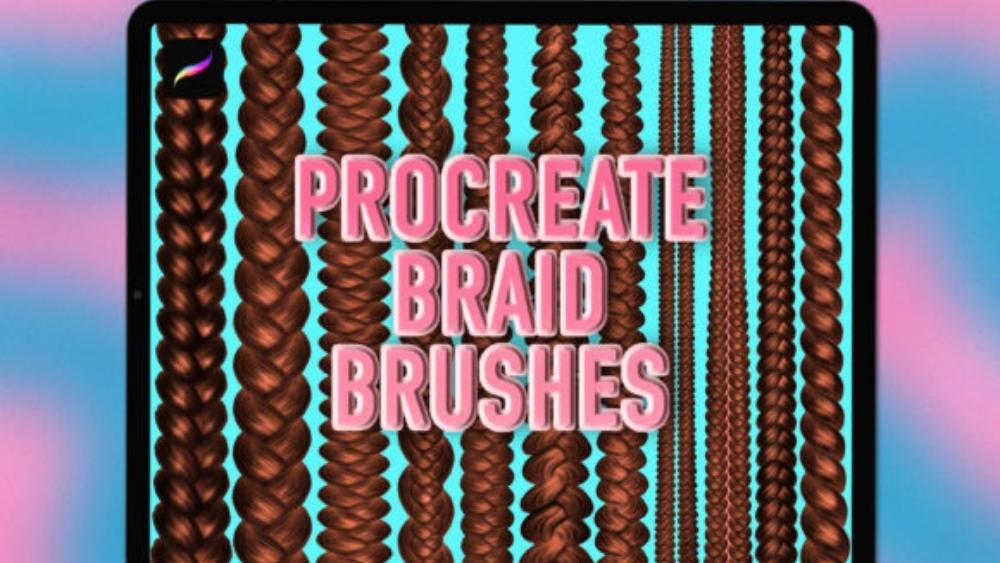 Each Procreate braid brush in this set works beautifully and provides hyper-realistic results on every illustration! Not only that, but the braids are also very natural-looking and are convenient to handle. The pack includes 15 braid brushes for you to choose from, and you also get access to comprehensive video tutorials.
This Procreate braid brush set includes:
15 Procreate braid brushes
Video tutorials and guides to help you get started
Free Braid Brush for Procreate
All premium Procreate brushes are covered, and we also have some freebies for you! A free braid brush for Procreate. You can immediately begin creating portraits and hair illustrations with this one. Try one from the premiums above if you're looking to dig deeper.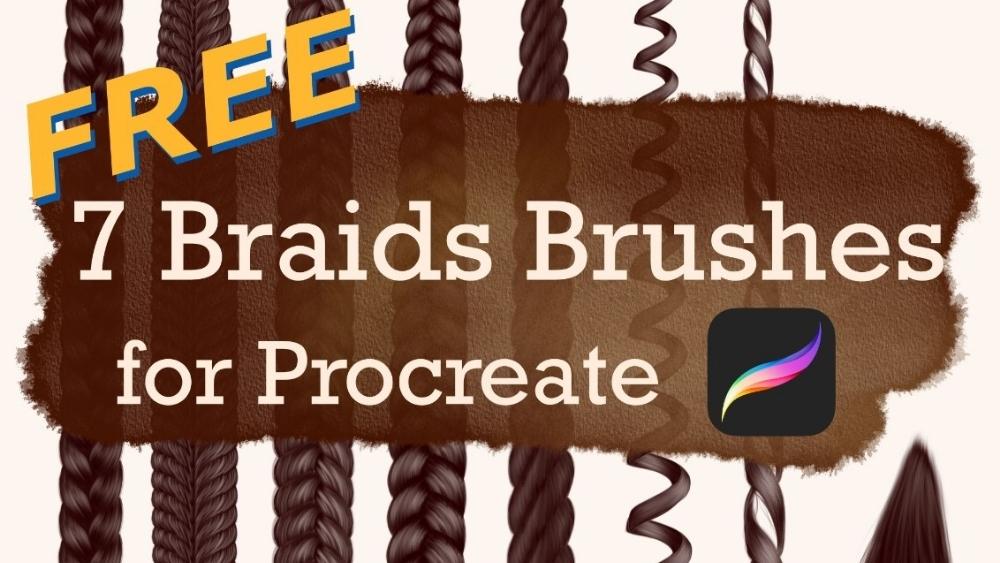 Naomi Art's braid brushes help you execute the perfect-looking braids in your drawings in minimal time. The set contains seven brushes to choose from, all in different kinds of volumes, curl, and styles.
This Procreate braid brush set includes:
7 Procreate braid brushes
Free braid brush for Procreate
Conclusion
You don't have to settle for brush sets only aimed at drawing straight hair. With these excellent Procreate braid brushes, you can now create every piece of art on your iPad without worrying about the small details. Let your creative imagination run wild as you draw realistic hair with great textures using these brushes!
So, happy hair painting with these Procreate braid brushes! And thanks for reading,
Lilly-Mai
Sources:
Share with your Friends: