13 Best Procreate Graffiti Brushes To Boost Your Graffiti Art
Say what you want, but using Procreate graffiti brushes is an intricate and specific art form that maybe even the most delicate painters cannot recreate. Graffiti art began in 1970s New York when young people started spray painting and other materials on buildings and the sides of subway trains to create images. Graffiti can take many forms, from colorful graphic images to stylized monograms.
Because of Banksy, the graffiti world began to change dramatically in the 2000s. This anonymous British street artist, who always wears a mask, was responsible for a watershed moment in the history of street art. Banksy is a game-changing graffiti artist, painter, activist, and filmmaker. Banksy was named to Times Magazine's list of the world's 100 most influential people in 2010.
The Best Procreate Graffiti Brushes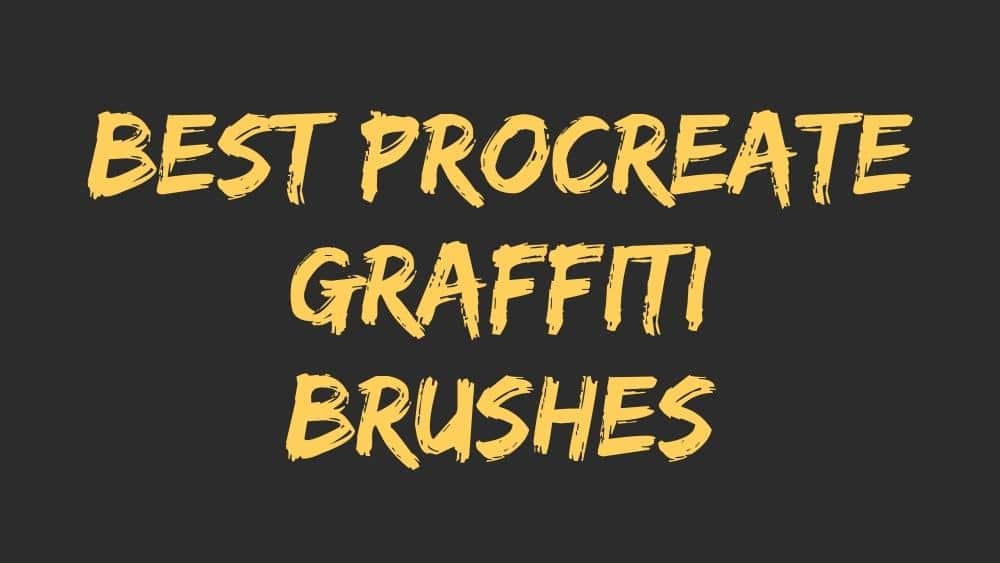 On Procreate, you can find great Procreate graffiti brushes to remake or make your graffiti composition. To create amazing graffiti art, I've gathered some of the best and most used graffiti brushes for Procreate. I personally revere the art of graffiti, and these brushes truly reflect its beauty and not just patronize it for its aesthetic. Let us start with this list: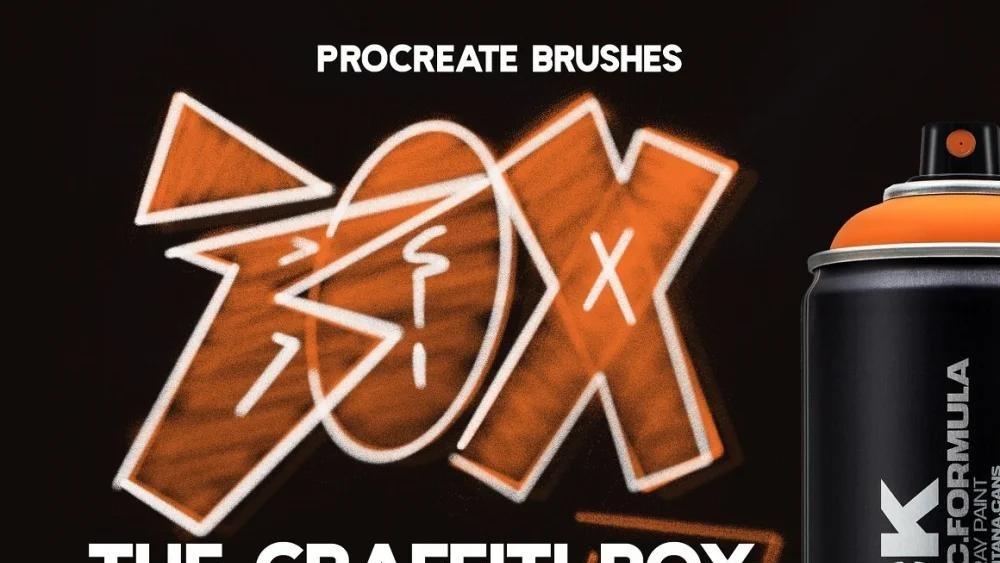 Graffiti essentially is spray paint, and these spray paint-like graffiti brushes for Procreate are perfect for making your graffiti composition. These brushes also make it look as if it were painted against a wall, with the slight course look making it even more legit.
This Procreate graffiti brush set features:
18 authentic brushes
Graffiti brushes with multiple cap styles
Marker style brushes
Realistic looking brushes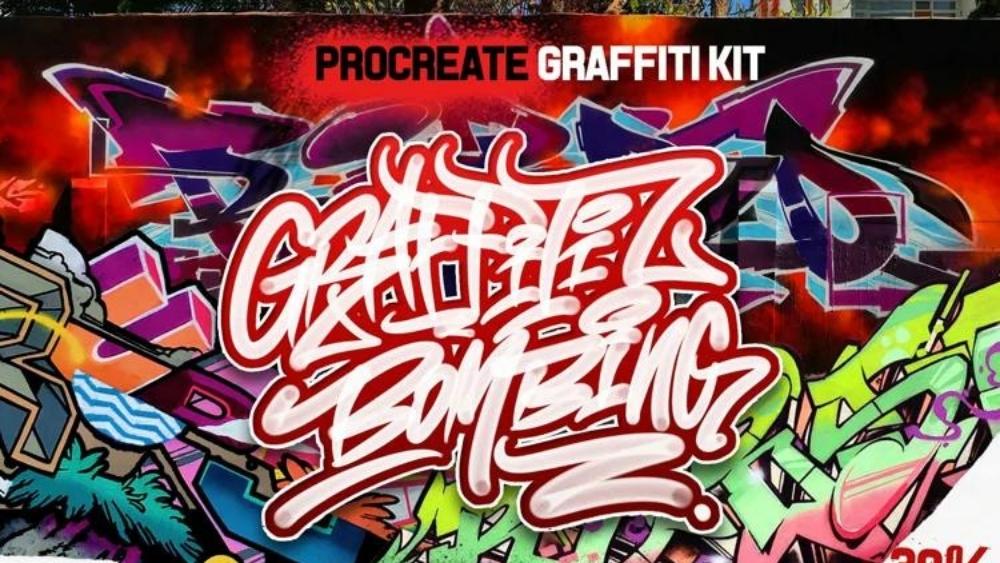 Gang names or tags have this unique style of graffiti. It's not the boxy kind or the spray paint kind of graffiti. This edgy yet curvy kind of graffiti art just pops up when you see it against a wall.
This Procreate graffiti brush set features:
12 brushes with fat caps spray can
12 drips brush based on actual spray cans
6 chiseled marker brushes
11 graffiti templates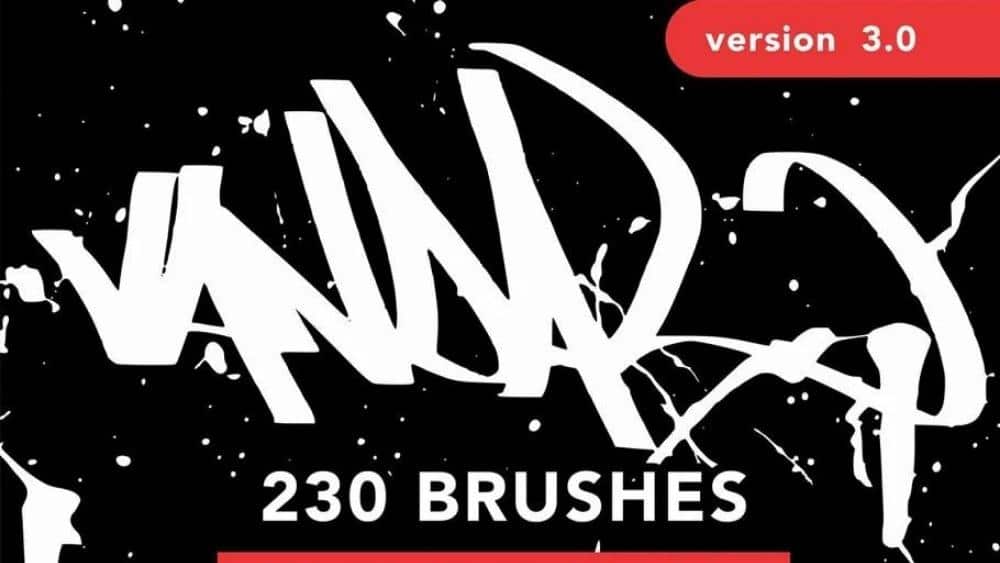 We need to realize that a lot of graffiti art is word art or lettering, from gang tags to political statements, and just anything that the artists would like to put out and say to the world divided.
This set is great for lettering and not even just for graffiti! I've used some of these graffiti brushes for Procreate to even create calligraphy. It's that versatile.
This Procreate graffiti brush set features:
230 brushes that include the following
4 soft
9 medium
23 solid
8 drips
11 splashes
6 fx brushes
4 distort brushes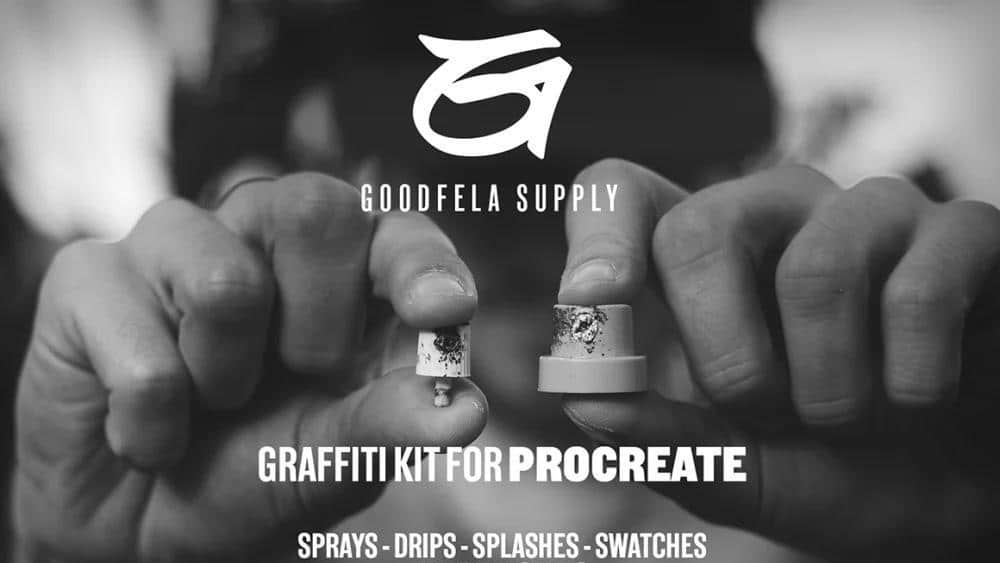 Sometimes digital graffiti has this different take. It's more versatile. It calls for a larger composition that works with other art styles, and this set really works with other art styles. This excellent lettering or even graffiti art brush set is perfect for digital art.
This Procreate graffiti brush set features:
17 brushes of spray
22 brushes of drips
5 brushes of splashes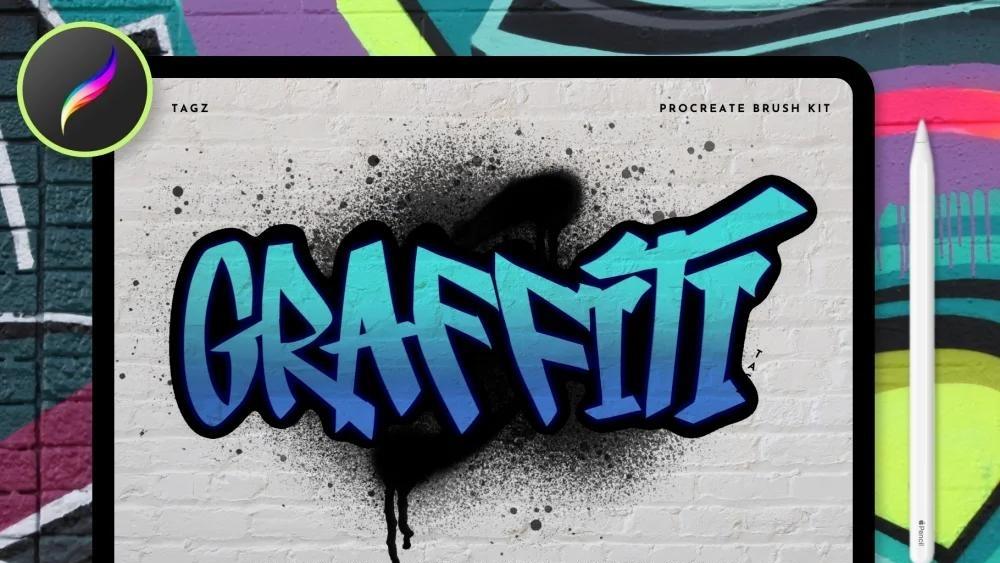 This set just screams street art! It's like walking down a street in Brooklyn or the Bronx, and you can make your own with these graffiti brushes for Procreate. Make your own lettering or even original images that will pop out.
This Procreate graffiti brush set features:
20 custom brushes
2 realistic texture effects
Unlimited one-to-one support
Lifetime updates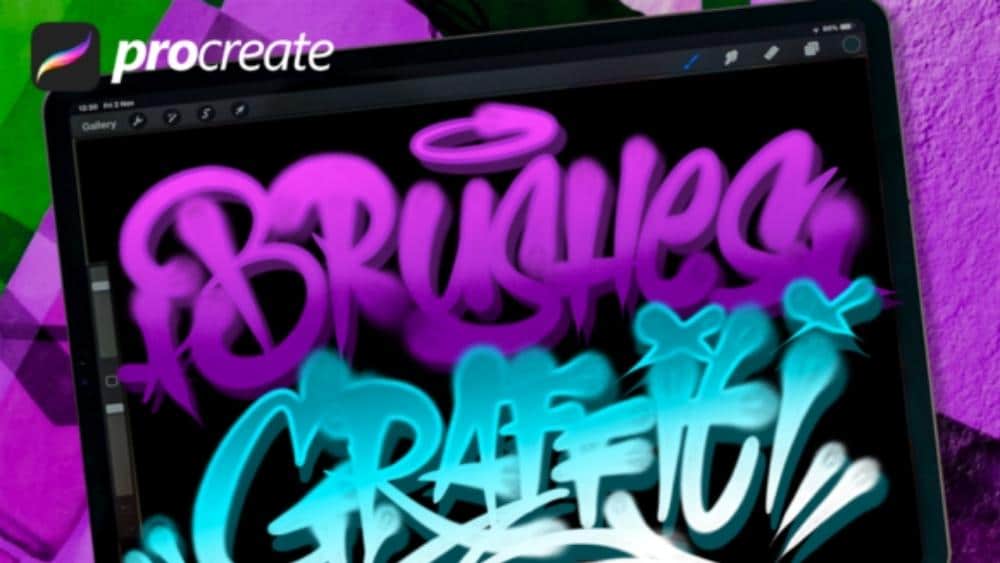 Not all graffiti art comes off as solid or rugged, there are those cutesy and soft-looking ones, and this set gives you that total vibe. Create graphic-looking graffiti that you can use for your branding or in a whole composition.
This Procreate graffiti brush set features:
Drip brushes
Splash brushes
Graffiti templates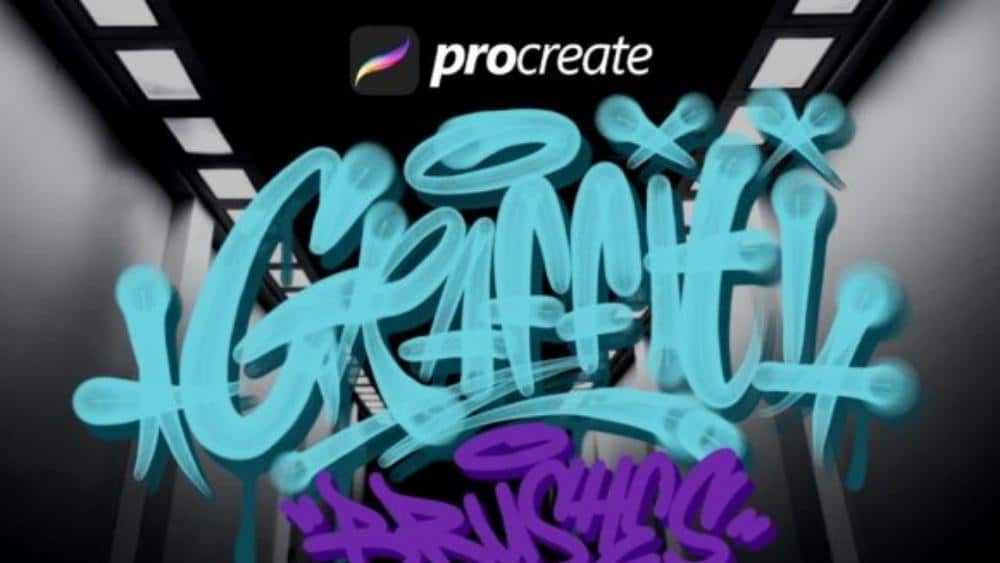 Another great graffiti brush set for lettering. I've personally used this to create wall art for compositions that look and stand out! The Drip sets look like paint drooping down the walls, adding so much character.
This Procreate graffiti brush set features:
5 graffiti brushes for Procreate
Drip brushes
Spray brushes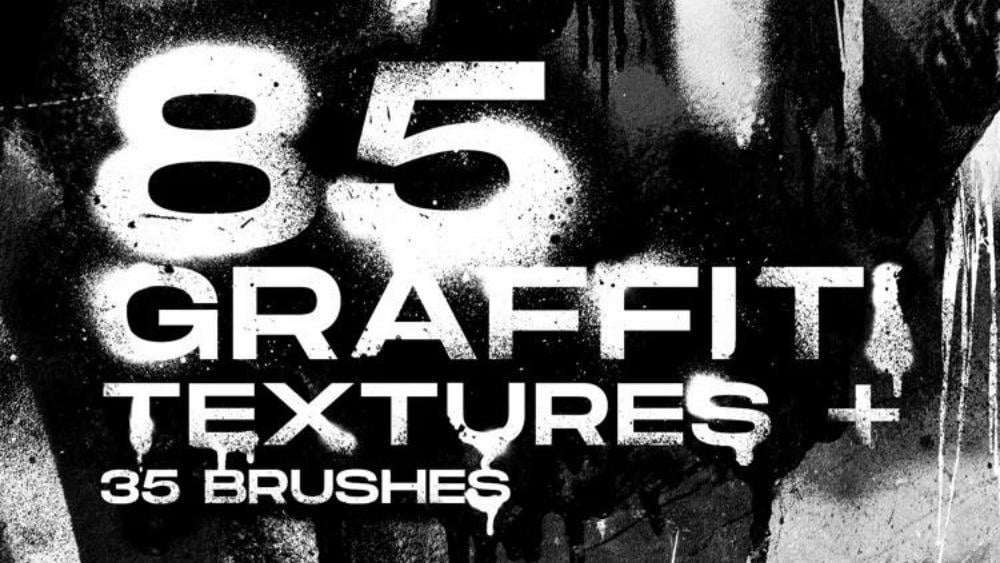 Graffiti has this unique texture, whether it is down on a wall or just graffiti itself. Adding those splashes on simple text makes it unique and stand out. Create art with the feel of graffiti with these graffiti brushes for Procreate.
This Procreate graffiti brush set includes
85 Original textures
35 brushes for Procreate and Photoshop
Secret bonus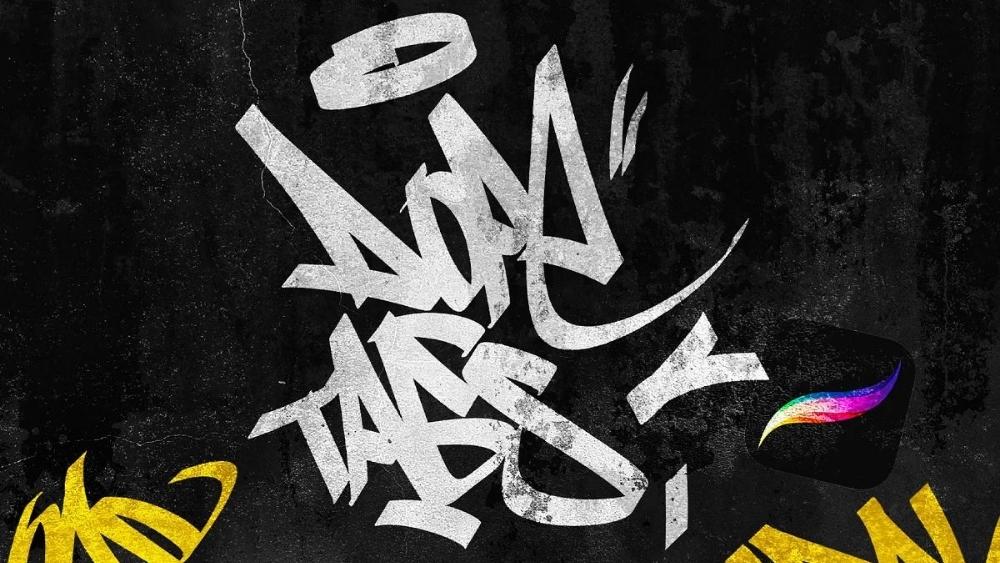 It's in the name itself. This set is DOPE! Do you know those gang tags that you can't really pick up right away what it says? This is that set.
This Procreate graffiti brush set features:
21 brushes
All pressure-sensitive
Designed for tagging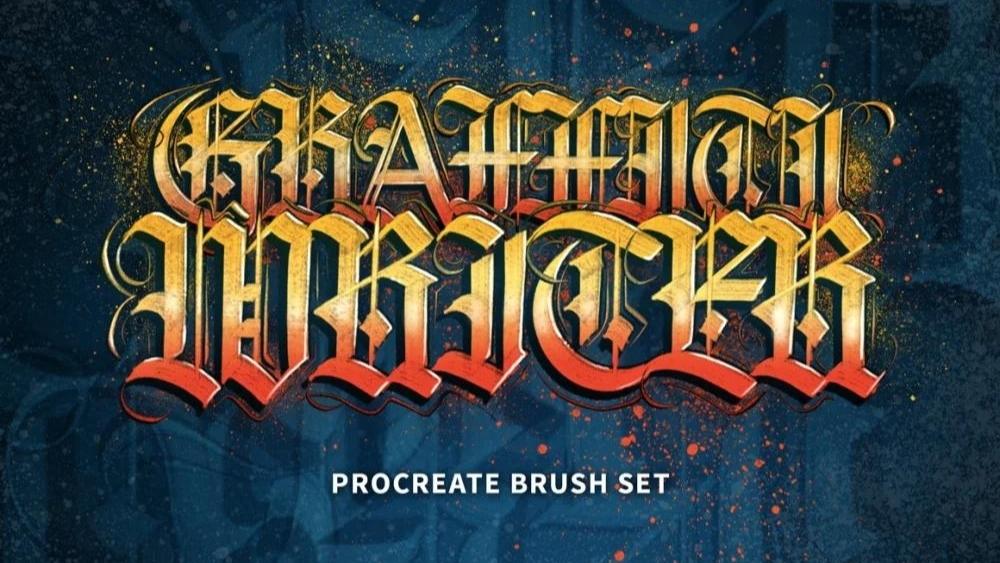 Old-school graffiti has a unique vibe. This set gives off old-school rap and hip-hop like Snoop Dog! This alone is a whole different category of graffiti that one needs to master and can make with this set.
This Procreate graffiti brush set features:
12 chisel 3D brushes
12 fineliner 3D brushes
5 dynamic high-res backgrounds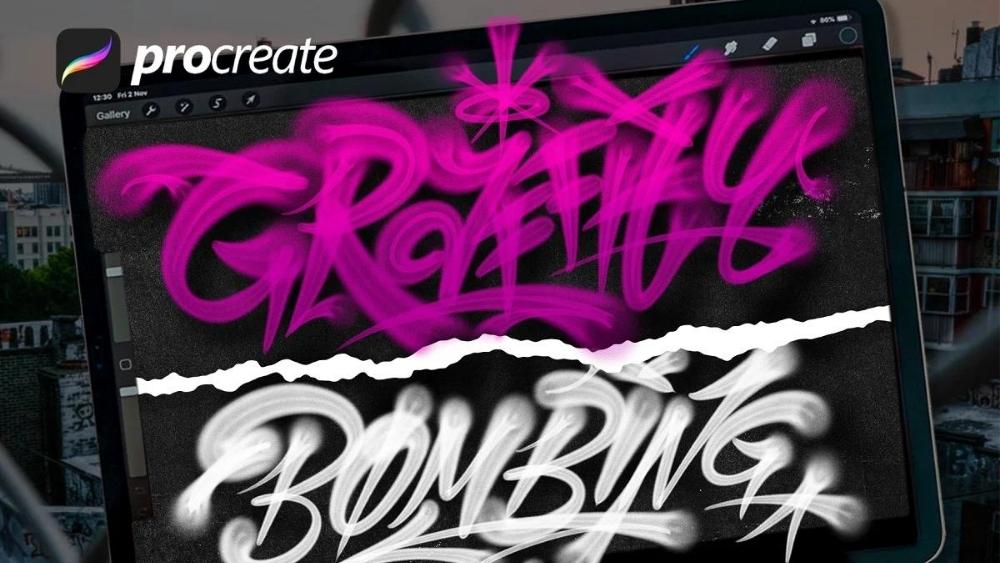 Digital art sometimes lacks a few minor details to make it look realistic. Still, this set makes your graffiti composition look like it was made directly on a wall.
This Procreate graffiti brush set features:
6 graffiti brushes for Procreate
All unique strokes and splashes
Drip brushes for a realistic look
The Best Free Graffiti Brushes for Procreate
If you're unsure where to begin, some free graffiti brushes for Procreate might be helpful. They don't have as many features as some of the premium ones, but they're a great way to get your feet wet in the world of graffiti art. I've got two free Procreate graffiti brushes for you today. Simply download the brushes, grab your iPad and your Apple Pencil, and get ready to create some fantastic artwork!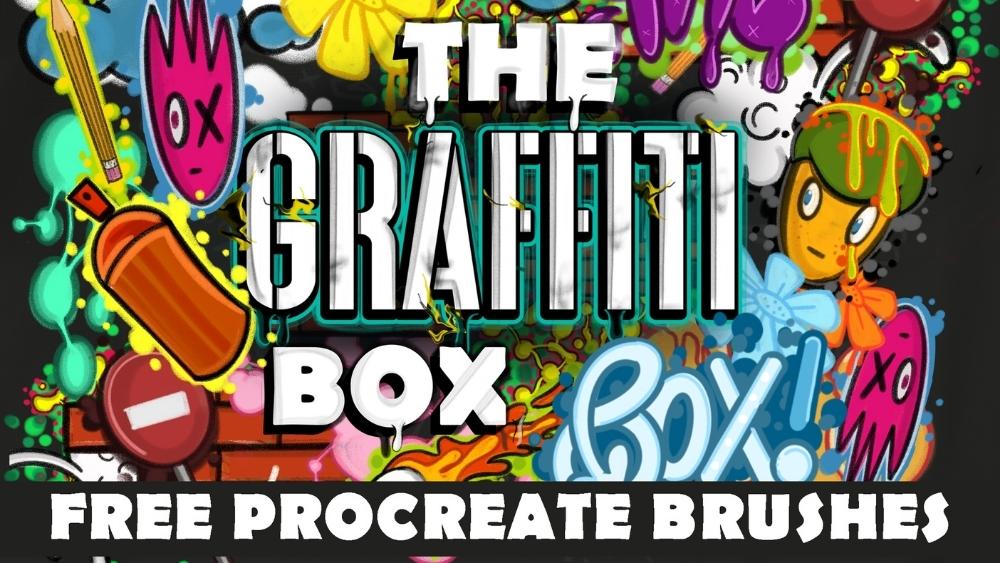 Now all the other sets may come at a price, but this one is an excellent free graffiti brush set for Procreate if you just want to dabble with graffiti art. It has all the essential brushes you need to create a unique graffiti composition.
This free Procreate graffiti brush set features:
9 free Procreate graffiti brushes
4 marker brushes
5 Graffiti brushes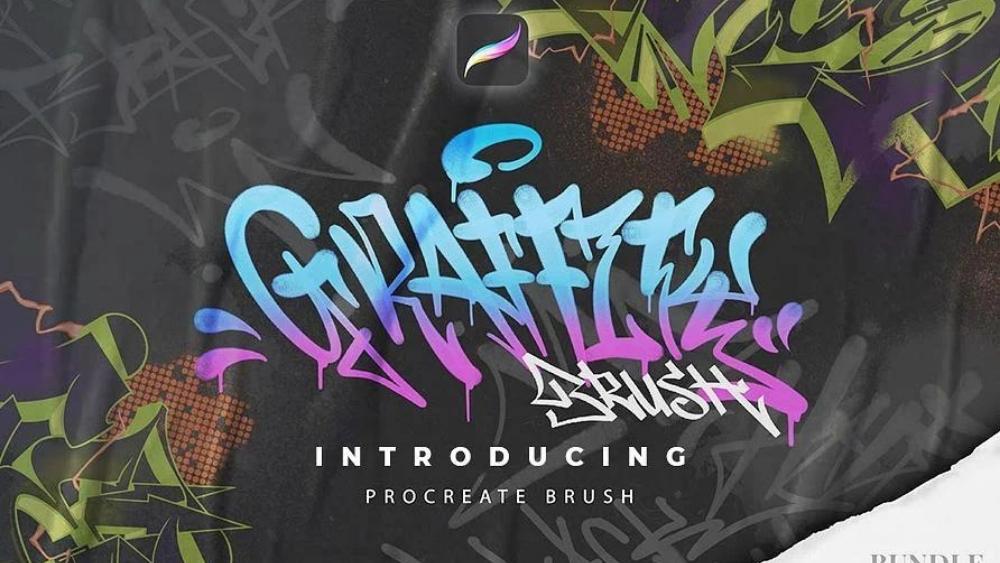 Now, this is a treat! An actual brush set made by a graffiti artist. This set was intended to help up-and-coming artists get their toes wet in graffiti art, thanks to Doste22.
This free Procreate graffiti brush set features:
14 free graffiti brushes for Procreate
6 fatcaps
3 monocaps
3 drip brushes
Conclusion
Incredible work can be found in the form of street art known as graffiti. Graffiti is in every corner of the digital world, manifesting itself in the form of awesome street art, various styles of lettering, and tagging. These Procreate graffiti brushes should get you started in this fascinating and enigmatic world.
So, I hope you make some awesome graffiti with these Procreate graffiti brushes! And thanks for reading,
Lilly-Mai
Sources:
Share with your Friends: