15 Best Procreate Pixel Brushes In 2022 (Free & Premium)
Pixel art is everywhere these days, and having the right Procreate pixel brushes helps you tremendously. So whether you're a gamer who loves retro titles, a digital artist who loves the challenge of making pixel art, or a role-playing fanatic who loves role-playing games, chances are you'll love creating art with pixel art.
But where do you start? And what kind of resources do you need? Here are 15 of the best Procreate pixel brush sets you can use to start drawing pixel artwork!
What Are Pixel Brushes?
Pixel art is defined by the unique visual style of individual pixels, which serve as small building blocks to form what you see. The effect is a visual style that resembles mosaic art and other types of embroidery techniques like cross-stitch.
And pixel brushes are brushes that mimic the look and feel of pixel art. They're an essential part of creating pixel art and are usually made of dots or squares. Pixel brushes can create anything from simple shapes to complex vector art.
The best pixel brushes for Procreate allow you to create great-looking pixel art without spending much time and effort on the process. They allow you to save time to spend more time creating and less time fiddling around with the tools in your toolbox.
Pixel Brushes For Procreate
Procreate's popularity can be attributed to several factors. It's simple to use, and the interface is clean and modern. But with so many pixel brushes available, it can be hard to find the best ones. I've tried a ton of different brushes over the past few years, and in this article, I'll share with you my top-rated Procreate pixel brush sets of all time.
Our top list also includes free Procreate pixel brushes, so keep reading! These Procreate brushes are designed to create pixel artwork quickly and efficiently. In addition, all the pixel brushes are easy to import in Procreate. So grab your iPad and your Apple Pencil, and let us start!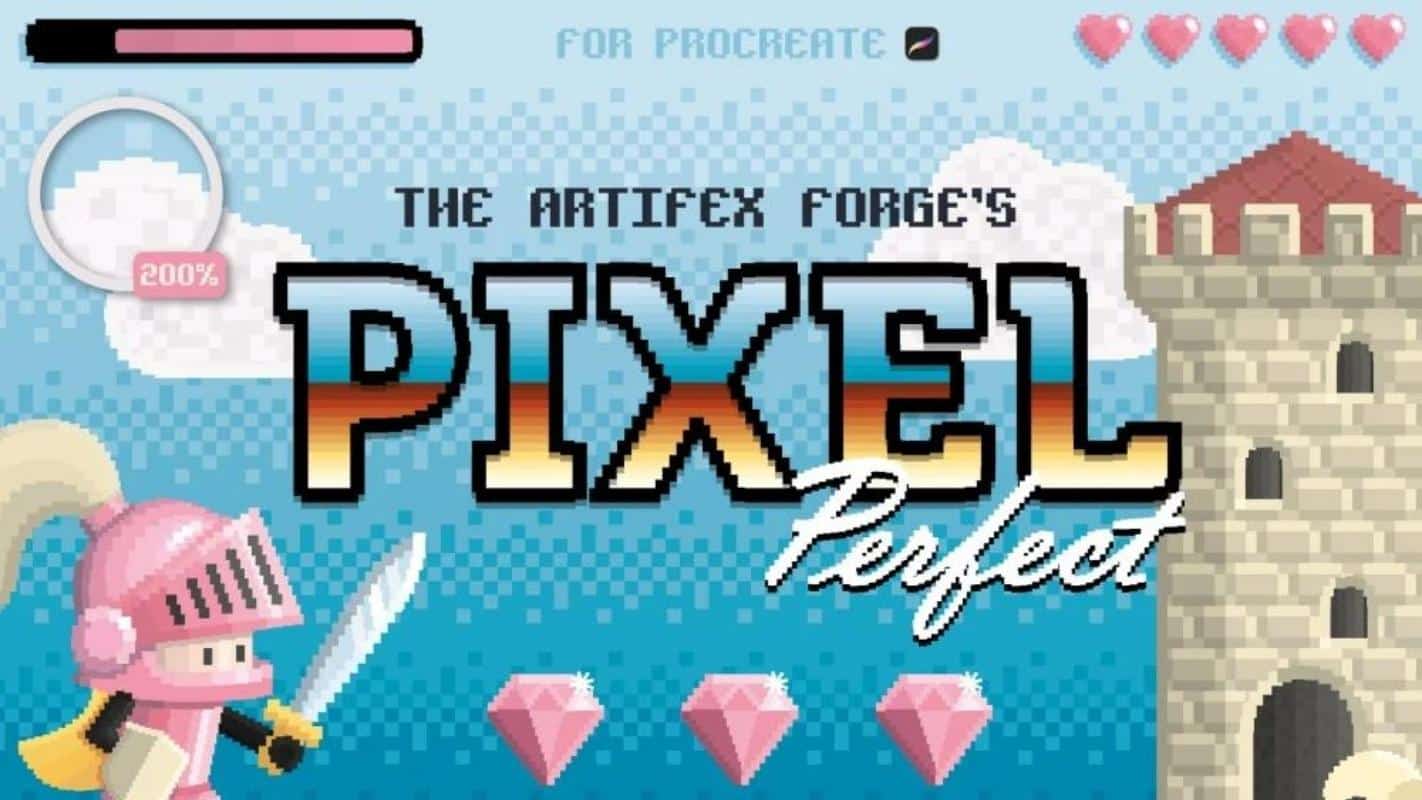 This collection includes brushes, patterns, and textures that will help you create pixel art, retro computer art, and even NES-style game graphics. With this Procreate tool kit at your fingertips, your creative potential is limitless!
This complete set of tools has everything you need to make your original pixel art. It is based on the graphics of famous video games from the 1980s and 1990s, like those from the Atari, Spectrum, Sega, and Nintendo systems.
With these Procreate pixel brushes and patterns, you can create your own 8-bit, 16-bit, and 32-bit inspired work in no time. This great Procreate brush set comes with pixel stamps, a handy cheat sheet with fantastic tips and tricks, a quick reference guide, and a detailed manual.
This pixel brush Procreate set is reasonably new, and the results I've seen since I found it and started using it have blown me away. This is one of the packs I always use when making pixel art in Procreate.
Features of this Procreate brush set:
A go-to pixel brush for Procreate
Pixel pattern brushes
Quick reference guide
Instruction manual
Cheat sheet
Pixel shaders and pixel stamps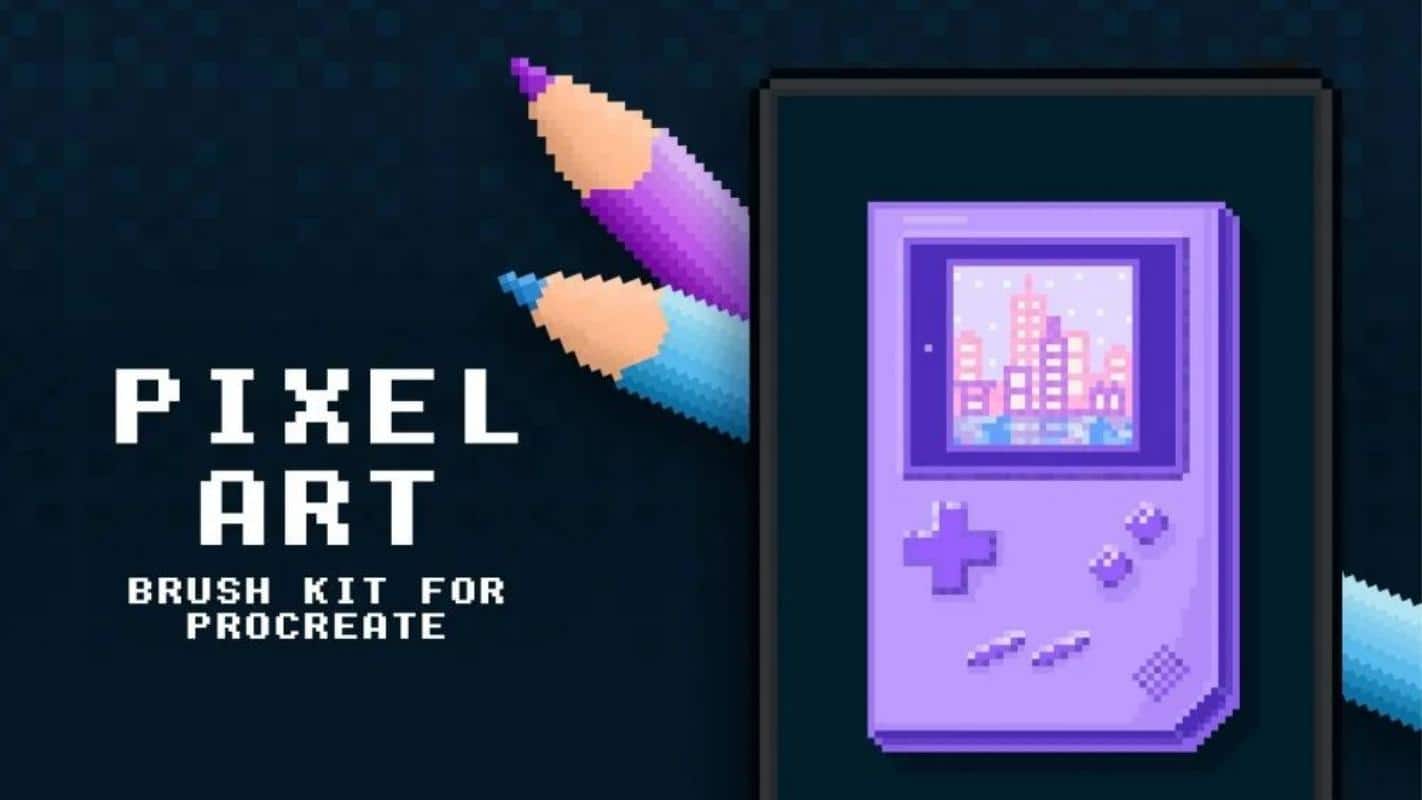 In addition to the line and brush stroke brushes, this brush set gives you pixel shader brushes to create light and shadows in your pixel art — all the brushes you need to develop nostalgic pixel art. This is a pixel brush Procreate set with 24 unique brushes to give your art the right amount of detail.
This Procreate brush set is an excellent resource for all types of pixel artists, whether you're a beginner or an experienced artist. Create pixelated illustrations or make your own NFT collection from scratch! This brush set gives you all the tools to make your own pixel art in Procreate.
Features of this Procreate brush set:
9 pixel brushes for Procreate
7 solid patterns
7 shading patterns
3 premade canvases with grids already set up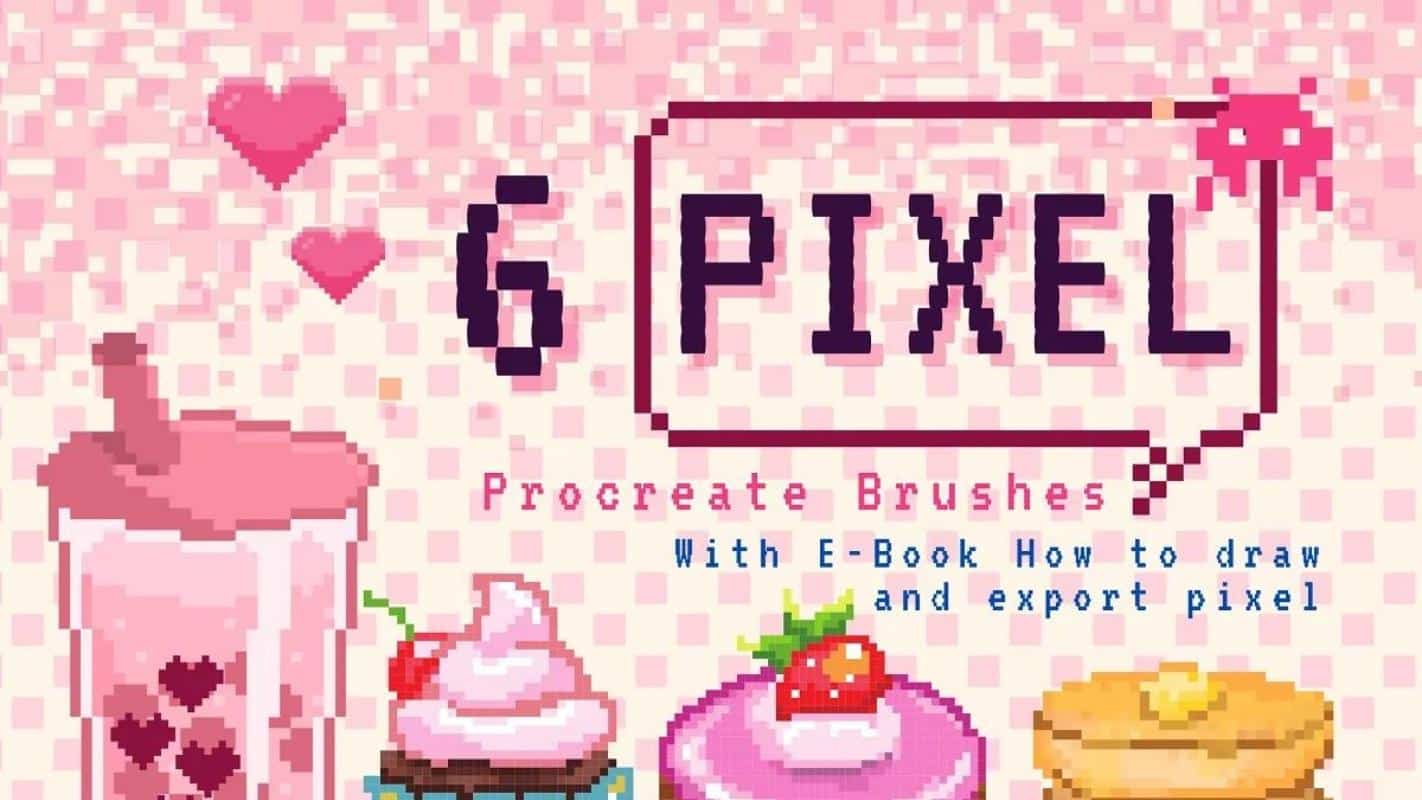 This is a great pixel brush set, and I had a lot of fun experimenting with it while drawing my cat in pixel art style. The brushes give you complete control over whatever you want to create. This Procreate brush set comes with 6 brushes, all different in style and function, giving you more variety as you paint with them. So you have, for example, a pixel blender brush to finalize your art.
This is only a 6 pixel brush Procreate set. Still, they are all unique, and each has a different function for your digital pixel art creations.
Features of this Procreate brush set:
PDF tutorial on how to draw pixel art
Pixel skip line
Pixel skip brush
and more!
This brush set allows you to create pixel art on a traditional canvas, unlike other pixel brush sets that require you to set up your canvas specifically for pixel purposes. Although both approaches are great, setting up the canvas for pixel purposes gave me slightly better results.
44 pixel brushes for Procreate, pixel stamps, pixel patterns, and pixel textures are included in this set. This pixel brush Procreate set contains everything you need to create a cute pixel town!
Features of this Procreate brush set:
20 pixel painting brushes for Procreate
1 pixel blender brush
7 decoration and Procreate pixel stamps
16 pixel Procreate texture brushes
PDF guideline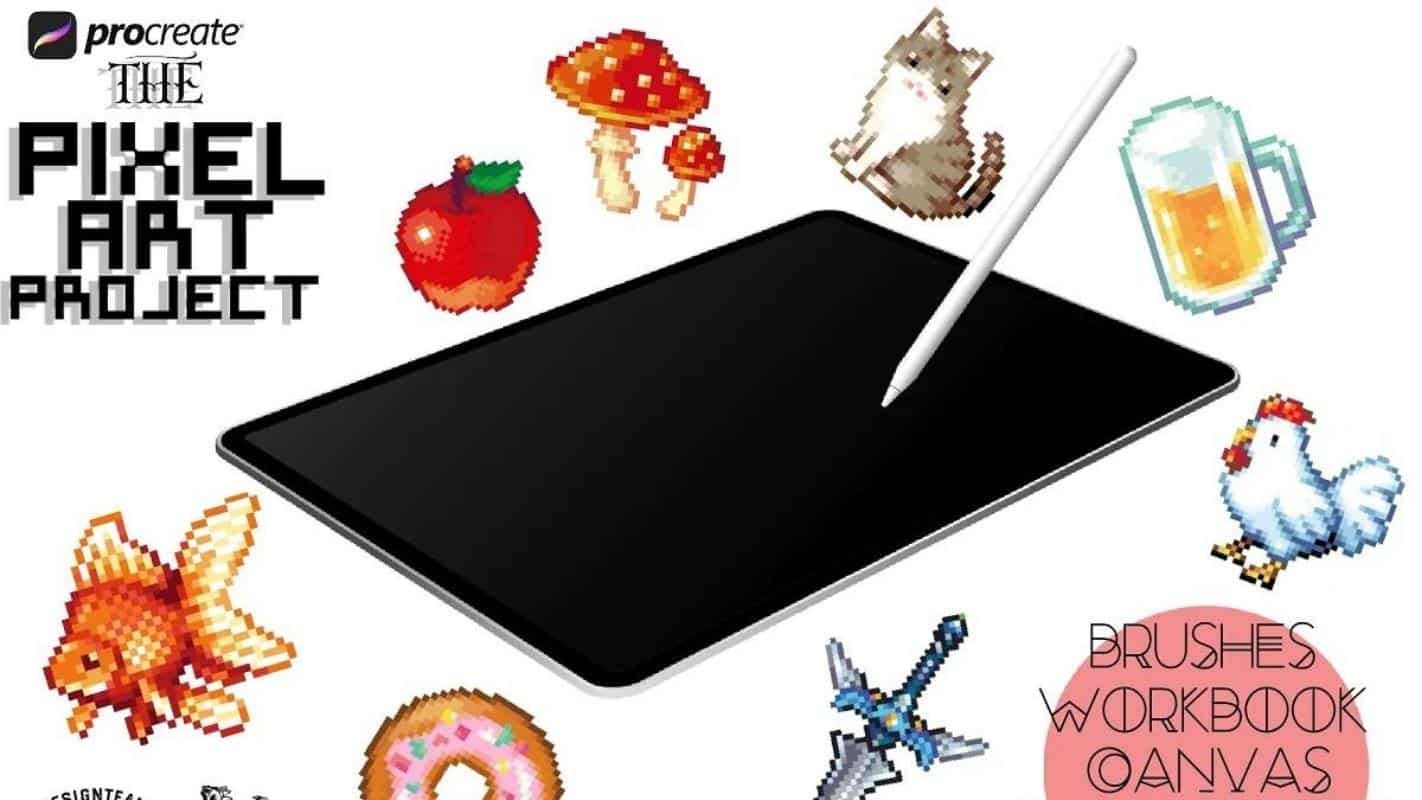 This set caught my attention not only because of the included pixel brushes. The fun thing about this pixel brush Procreate set is that it comes with 30 projects that challenge your artistic skills. I had some fantastic and funny hours while trying to draw the projects and, ultimately, the final challenge. Definitely, something I can recommend!
Besides, it comes packed with stuff for your digital pixel art creation, from pixel stamps, brushes, textures, patterns, and more. So you never run out of fun things to draw with this set.
Features of this Procreate brush set:
Comes with 30 projects that challenge your skills!
Quick start guide included
Pixel Procreate brushes
Pixel stamps and textures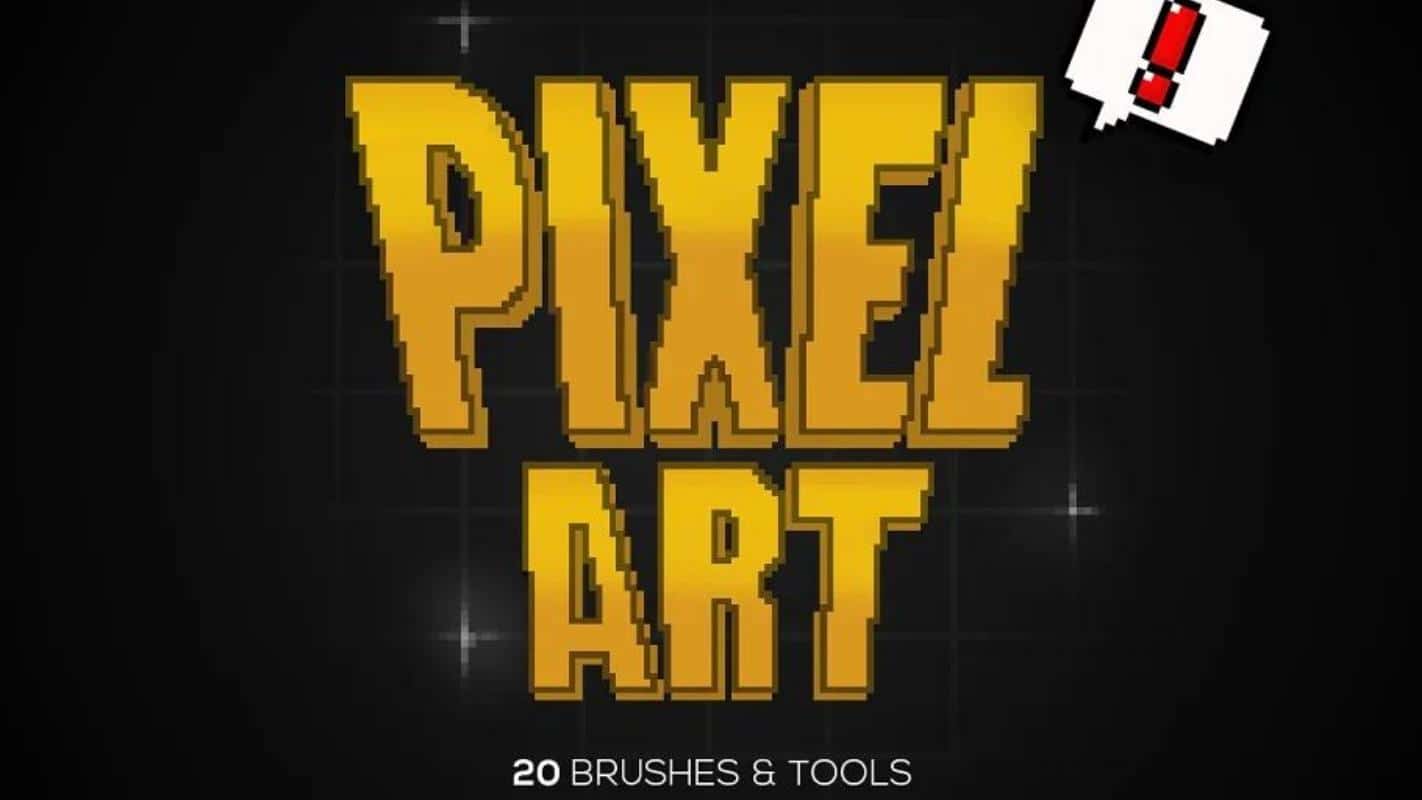 This brush pack will give you all the tools and ideas to create fantastic pixel art in Procreate! The collection contains 20 excellent pixel brushes and instructions on how to turn Procreate into a powerful pixel art creation tool. This pixel brush set is perfect for beginners and professionals alike.
You don't need any experience with pixel art since the set comes with step-by-step instructions on how to use the brushes to make perfect pixel artwork in Procreate.
Features of this Procreate brush set:
4 Pixel Brushes with Opacity Variants (1×1, 2×2, 4×4, 8×8) -Texturiser Brush (1×1, 2×2 Variants)
Collection of brushes, including essential brushes, dirt brushes, dots brushes, and more
Collection of pixel patterns
3 pixel Grid Templates
Pixel art tutorials are included in the form of a PDF guide that explains how to set up Procreate for creating pixel art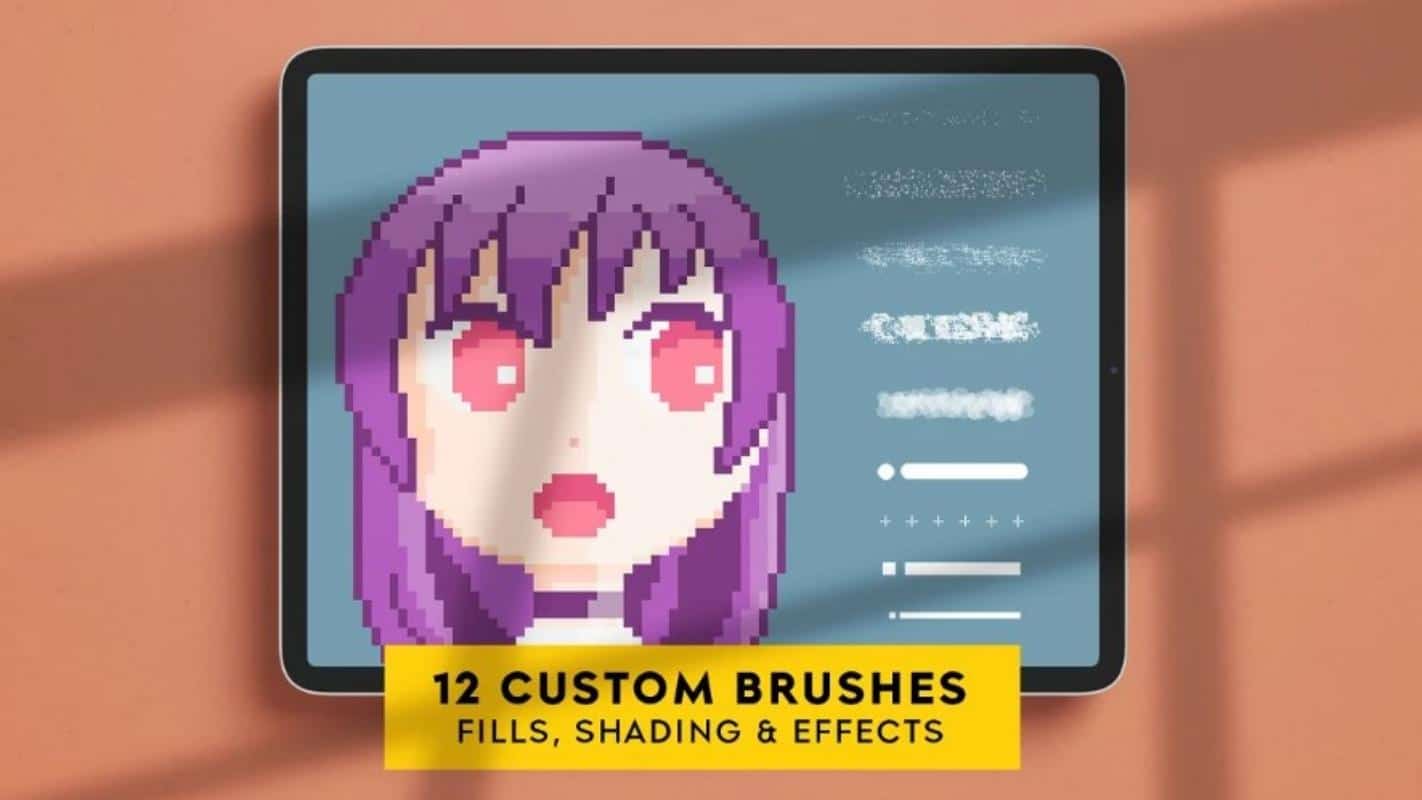 Pixel Art Brush Pack for Procreate is a collection of 12 pixel art brushes to use with Procreate. This set is fantastic because it includes a variety of pixel brush settings & sizes. They range from a simple 1px brush to a 16px brush size. In addition, select whether you want to draw with a square or a round pixel.
With this highly adaptable pixel brush kit for Procreate, you can make almost anything.
Features of this Procreate brush set:
Square pixel brush for Procreate – 1px brush
Square pixel brushes 2px, 6px, 12px
Round pixel brushes 8px, 16px
Glitch brushes
Speckles shading
Cloud/Smoke brush
Little stars 1px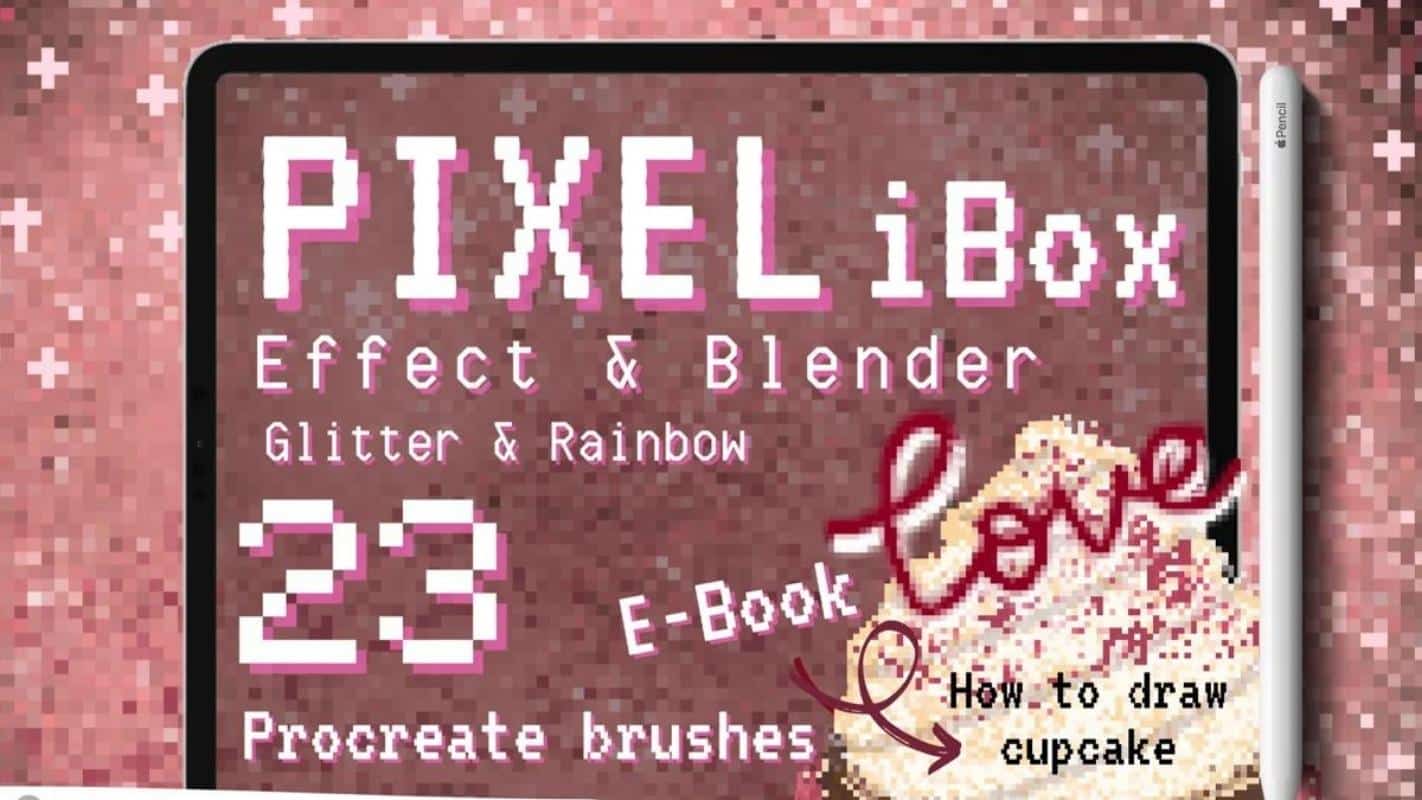 This premium brush pack for Procreate has 23 pixel brushes perfect for creating pixel art. This is a collection of Procreate pixel brushes with different shapes, sizes, and colors to choose from, making it easy for you to create an original design or edit a photo.
This pixel brush pack is excellent if you're unsure where to begin. It includes a 13-page PDF tutorial on creating your first pixel cupcake.
Features of this Procreate brush set:
21 pixel brushes for Procreate
2 pixel blender brushes
PDF guide with 13 pages with a tutorial including how to draw a pixel cupcake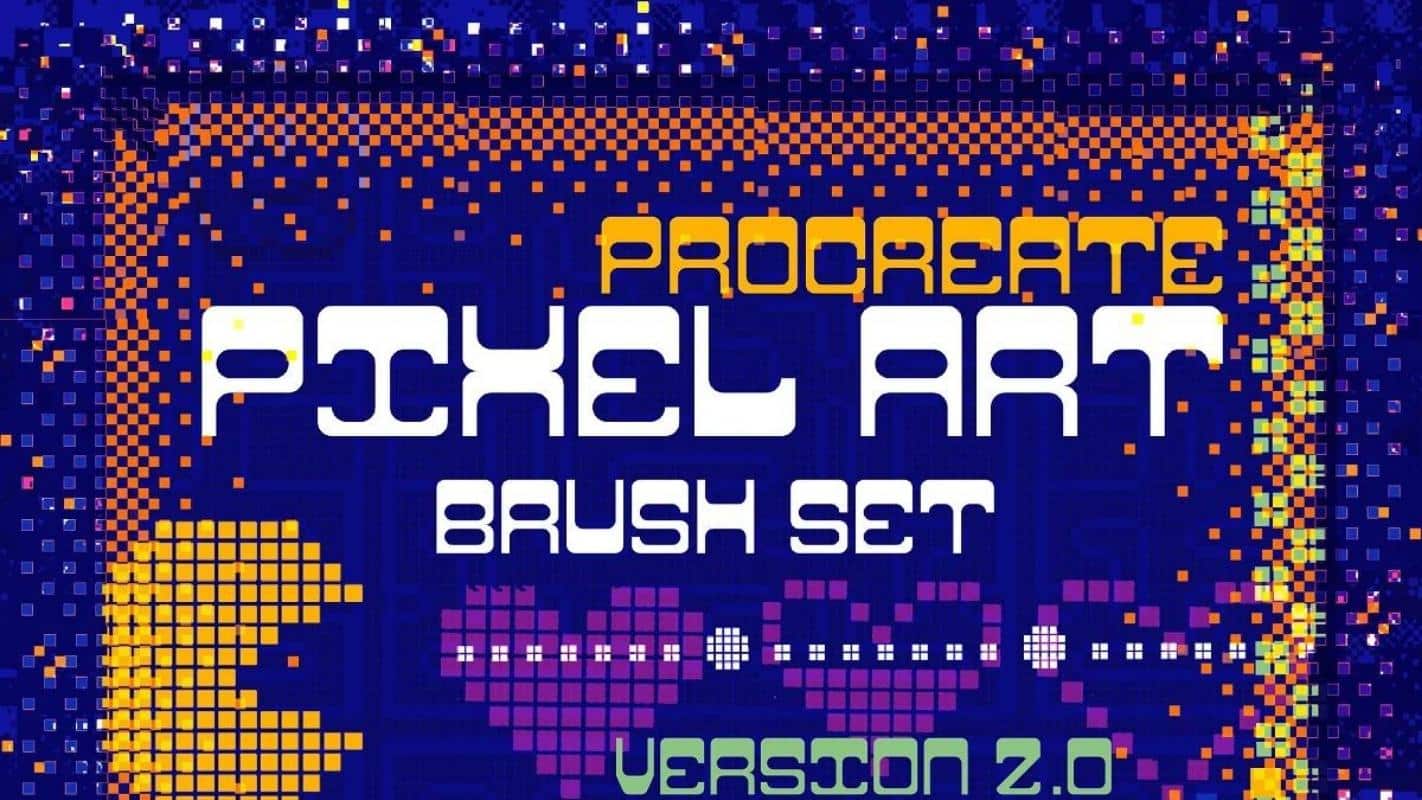 This huge pixel brush set for Procreate has over 100 brushes. In addition, the set has different types of brushes, including vector pixel brushes, pixel stamps, patterns, and more. Create easy throwback pixel art in Procreate with these pixel art brushes.
They're great for creating video game graphics, character drawing, role-play props, and more!
Features of this Procreate brush set:
100+ Procreate pixel brushes
8-bit Procreate retro pixel brushes
Pixel art shaders
Collection of pixel patterns
Stamp with pixel brushes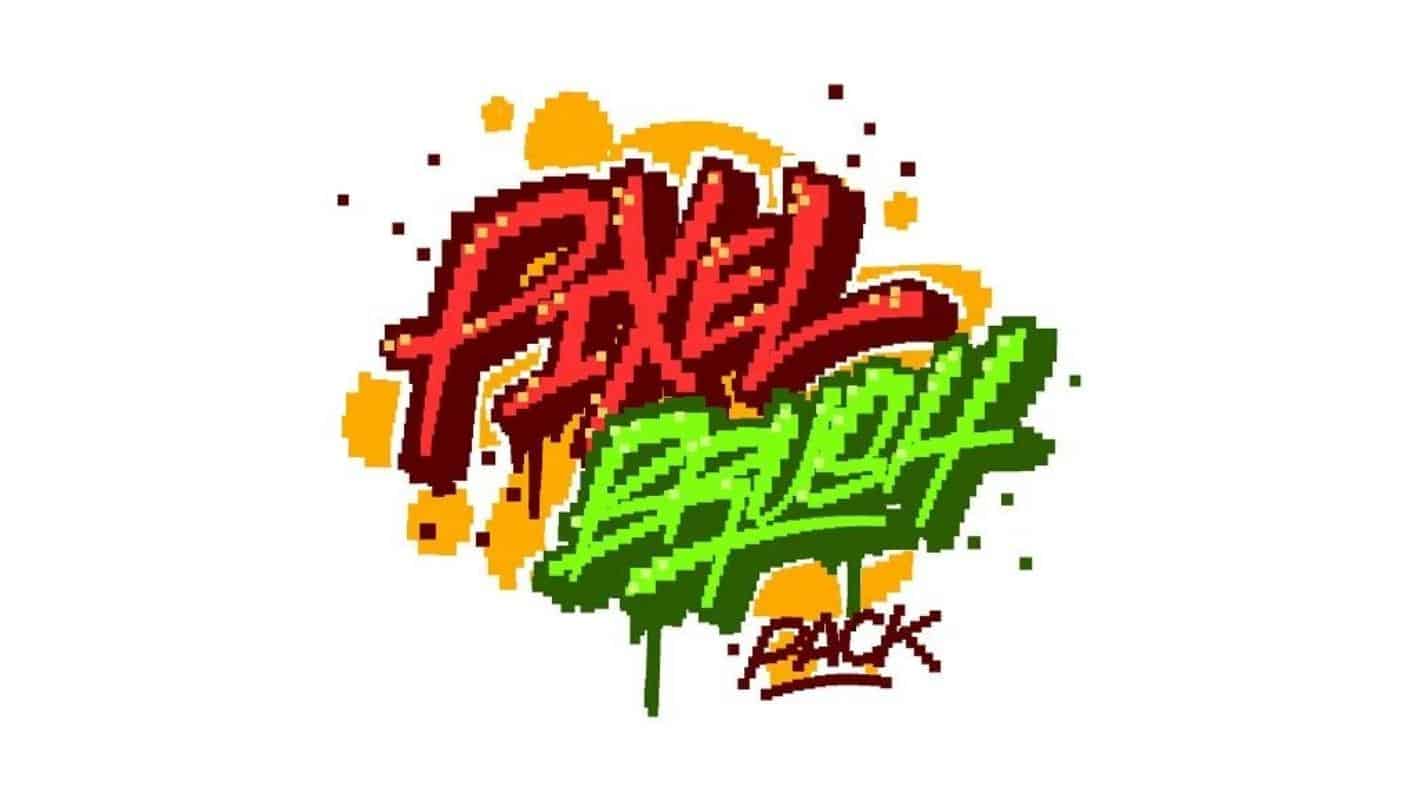 This pixel brush set for Procreate includes ten brushes. They're all made to have a pixelated appearance. In addition, six brushes are pressure sensitive for added control with brush strokes. However, remember that this pixel brush pack does not include accurate pixel alignments.
This pixel brush package is only recommended if you enjoy lettering. It is unsuitable for creating game graphics or any other design requiring pixel alignment.
Features of this Procreate brush set:
10 Procreate pixel brushes
Only recommend when doing lettering, not for creating game graphics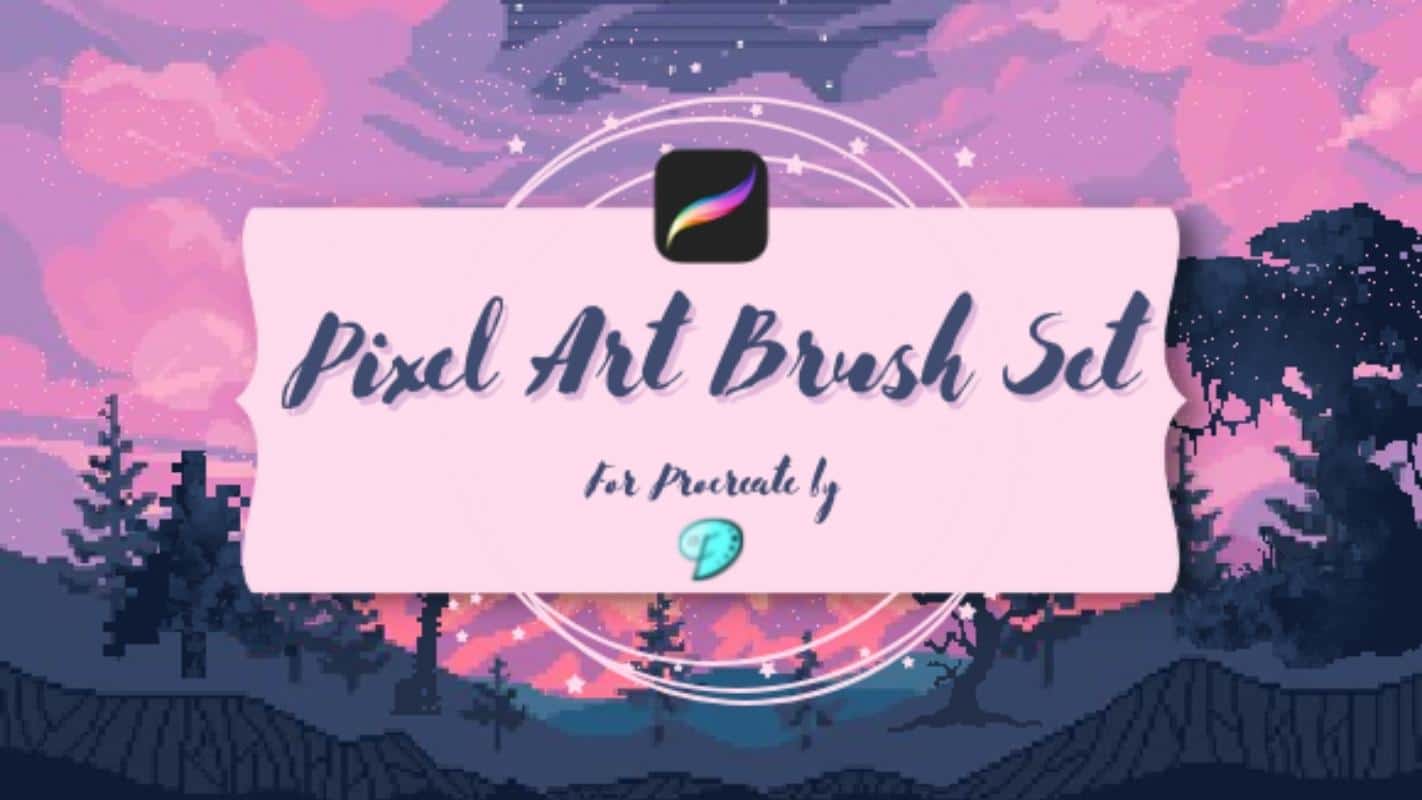 This Procreate pixel brush set comes with 26 pixel art brushes and 7 pixel stamps. Create your world in a pixelated style with these brushes. Included are dotted pixel brushes, simple pixel brushes that fade, scatter pixel brush sets, and more. This set is excellent for starting your pixel art design process.
Features of this Procreate brush set:
26 Procreate pixel brushes
7 pixel stamps
dotted pixel brush
simple pixel brush
scatter pixel brush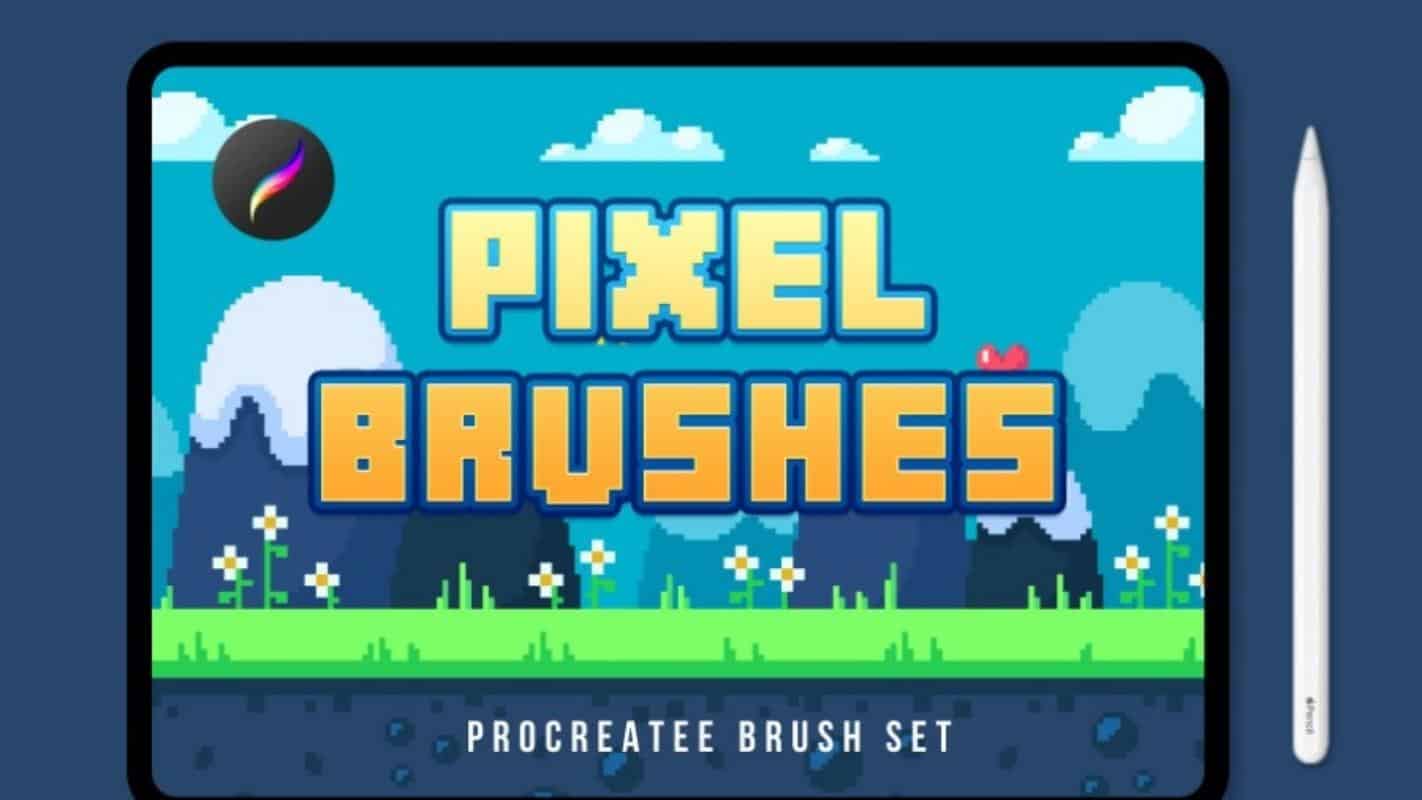 These Procreate brushes have been purposefully designed to provide you with the tools you need to create stunning pixel art. This set is perfect when creating game designs, pixel art in general, or even for branding purposes.
This set is simple and immediately improves your pixel art design skills! If you get stuck, the creator of this pixel brush pack offers unlimited one-on-one assistance.
Features of this Procreate brush set:
5 pixel art brushes
3 realistic GameBoy mockups
one-to-one support if you need help
Free Pixel Brush Sets For Procreate
These free pixel brushes for Procreate are ideal for making pixel art, and you don't want to buy a Procreate brush pack. However, it's also helpful if you simply want to look at the brushes and see what they can do for your pixel art design. These Procreate pixel brushes are available for free use in both personal and commercial projects.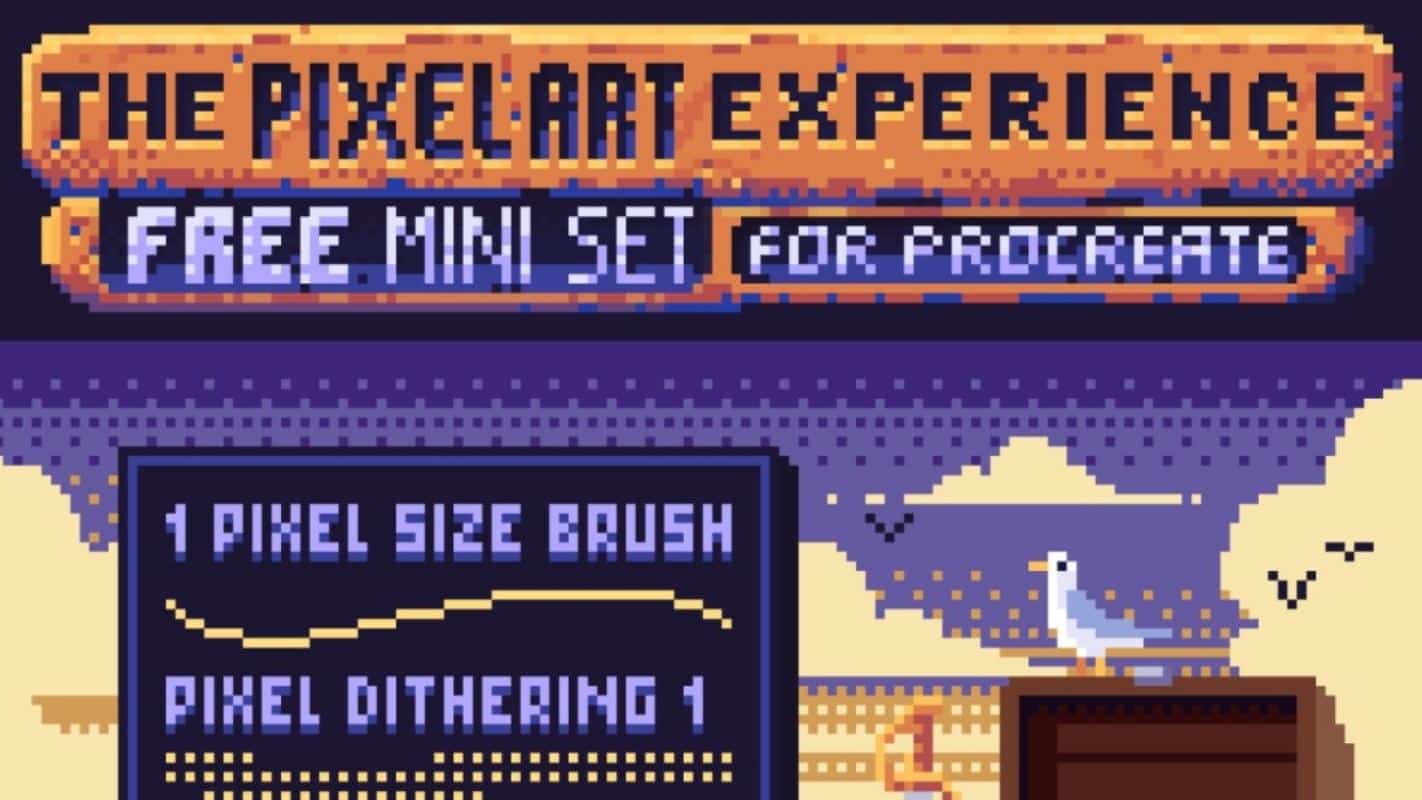 This set contains 3 free Procreate pixel brushes. The brushes are perfect for pixel art designs, vector art, and more. In addition, it includes a 14-page guide on how to use pixel brushes in Procreate, along with some tips and tricks to improve your skills with pixel art brushes.
Features of this free Procreate pixel brush set:
A 1 pixel brush for Procreate
Instant free download
2 pixel dithering brushes
It also includes the 14-page tutorial guide (in English and Spanish), explaining the complete set, with everything you need to know about using the brushes. It even has some pixel art tips and tricks!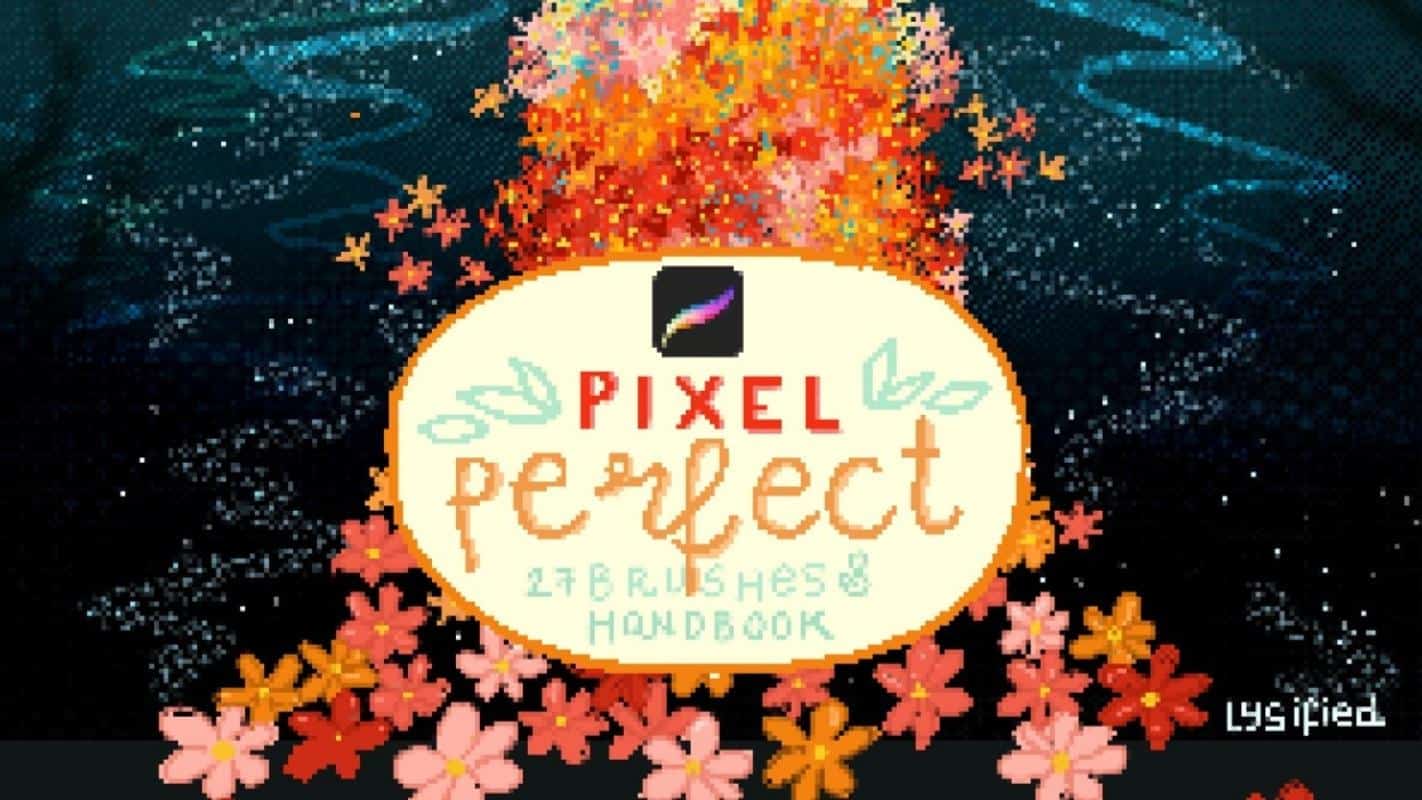 This set is one of the more comprehensive free pixel brush Procreate sets I've seen. With 11 pixel brushes and 16 pixel texture brushes, this set gives you a great starting point when drawing pixel art. The creator of this set, Lysified, also included a mini tutorial on how to draw a pixel person. This set is incredible if you just started on pixel drawing in Procreate. However, if you are longer in the game and want more serious results, I recommend the first one on the list.
Features of this free Procreate pixel brush set:
27 free pixel brushes for Procreate
Instant free download
11 brushes in the pixel style
16 pixel textures and patterns
Guide how to draw a pixel person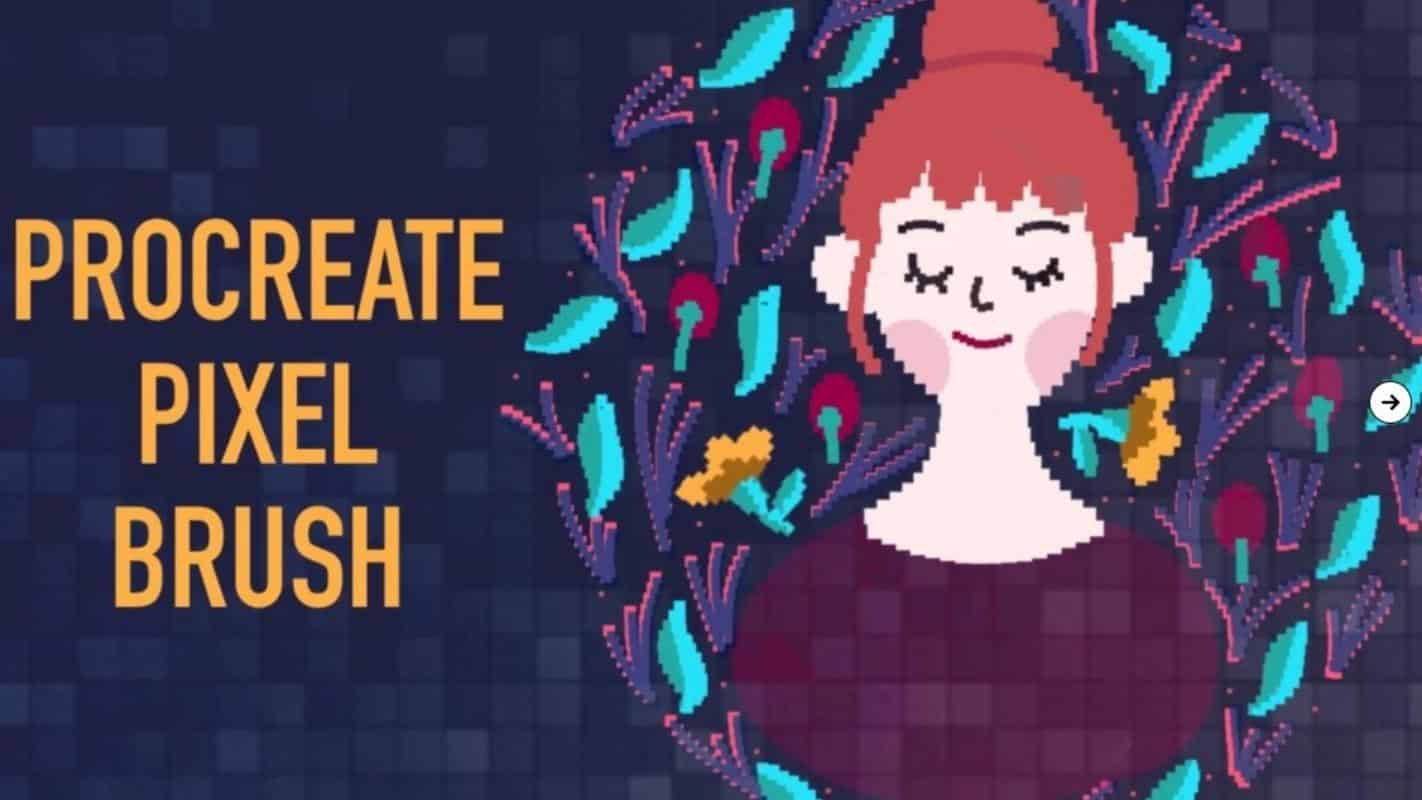 This is an excellent Procreate brush set to start your pixel journey. The free version of this only includes a few brushes, but they are perfect for getting you started. Head over to the website and instantly download this free pixel brush set for Procreate. This set is worth considering, with 5 out of 5-star ratings in 18 reviews.
Features of this free Procreate pixel brush set:
5 out of 5-star ratings
Instant free download
Free pixel brush set for Procreate
Great to get you started in the pixel art style
How To Make Pixel Art In Procreate?
You must set up your canvas in a certain way for some pixel brushes to work in Procreate. To be more specific, you must choose a very small canvas size, like 70px by 70px, depending on what you want to draw. Then, go to the drawing guide settings and set the drawing guide to 1px.
These are the steps on how to make pixel art in Procreate:
Choose a small canvas size, for example 70px by 70px
Activate the Drawing Guide under Canvas, then click on Edit Drawing Guide
Change the drawing guide to 1px
All done. You can now make pixel art. Remember that this isn't something that all of the Procreate pixel brush sets mentioned in this article have to do. Every Procreate brush set comes with a guide for setting up your canvas.
Conclusion
Pixel art brushes are a popular digital tool for artists and graphic designers. They're also a fun tool for creating digital art and adding a little flair and individuality to your designs. You may need some practice to get a feel for pixel brushes, but they'll be a valuable tool in your digital arsenal.
Once you've mastered it, no one will be able to stop you from creating pixel art like a pro! So, but enough talking, grab your Apple Pencil and your iPad and test some of these fantastic Procreate brush sets.
Happy retro art drawing with these Procreate pixel brushes! And thanks for reading,
Lilly-Mai
Share with your Friends: