17 Cool & Fun Procreate Drawing Ideas
Are you trying to figure out what you should draw for your creative project? Or, maybe you are looking for some inspiration and illustration ideas? Whatever the reason, there are ways through which you can create a unique digital painting with Procreate on your iPad.
Do you need some Procreate drawing ideas to get started? This post is all about 17 fabulous and fun Procreate ideas that give you the right inspiration you need. These Procreate-focused classes keep you busy for many weeks. In addition, they help expand and hone your creativity. Every one of these courses comes with complete video lessons.
Benefits When Learning With Procreate Tutorials
Procreate is a fantastic drawing app. It has a wide range of features that make it an excellent choice for artists who want to get started on digital painting. I've selected some of the best Procreate drawing ideas and linked them with a full in-depth, and follow-along Procreate tutorial. Many tutorials are suitable for beginners, but they can be challenging too.
The benefits of using Procreate tutorials include:
They help you create stunning and realistic effects in your artwork.
These tutorials are easy to follow and understand.
They help you learn more about the different tools and features in Procreate, including shape layers, brushes, and blend modes.
You can easily use these lessons to create your own designs and drawings.
Some of the things to draw I've included cost some money and some of them are free tutorials. They are suitable for beginners and more advanced Procreate digital artists or for everyone wanting to create and discover something new. The ultimate goal is to inspire and give you an idea of what to draw. Additionally, you can use Procreate like a pro after these tutorials.
Grab your Apple Pencil and your iPad, open your Procreate App, go into a creative state of mind, and let us get started!
1. Draw Beautiful Landscapes & Environments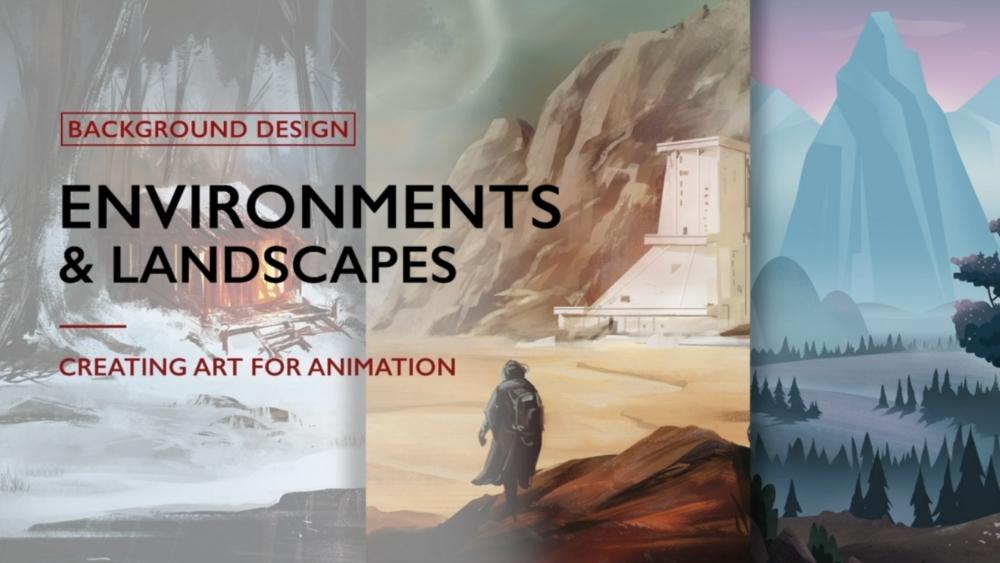 For people looking to create concept art for animation or film, this Procreate tutorial teaches you unique ways of painting. Also, this tutorial helps you learn different theories and principles of visual language. After completion, generating digital painting won't be a hurdle.
Features:
Learn concept art in simple ways
Understand the principles of composition
Build up a reference library doing visual research
Learn creative drawing techniques
2. Draw A Portrait From A Photo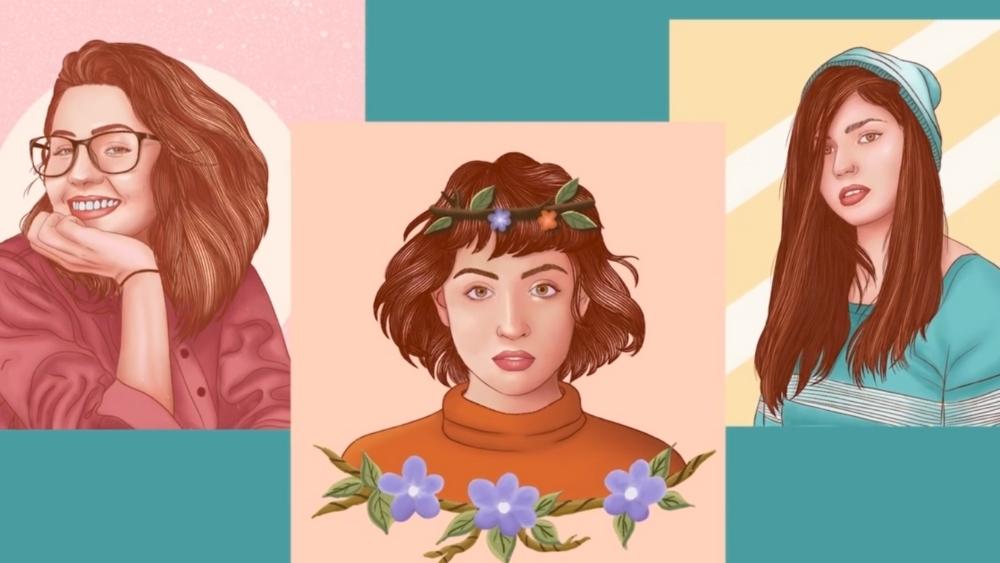 Sketching real people's photos has never been enjoyable before. However, when you add color, the illustration reaches a new level. This course teaches you the process of sketching a portrait and later coloring it seamlessly. This course helps you learn intuitive ways to illustrate a picture most readily. This course is for you if you want to learn how to draw portraits in Procreate effortlessly without needing to measure the accurate portrait.
Features:
Working with strokes
Outlining the sketch
Making the hair look more realistic
Adding background
Coloring the subject
3. Learn How To Draw In General – The Ultimate Digital Painting Course
This tutorial shows you how to create advanced digital art that helps you improve your skill in Procreate. In short, this course makes you eligible to produce high-quality digital art. Therefore, improve your painting skills and digital drawing by choosing this course. This tutorial comes in 18 sections and covers more than 20 hours of explicit content explaining every step in detail.
This course gives you unlimited ideas on what to draw on Procreate.
Features:
Learn digital art techniques, like shading
Understanding drawing fundamentals
Realistic photo painting
Helps you create concept art
Color theory and the character design
4. Let's Color a Goblin!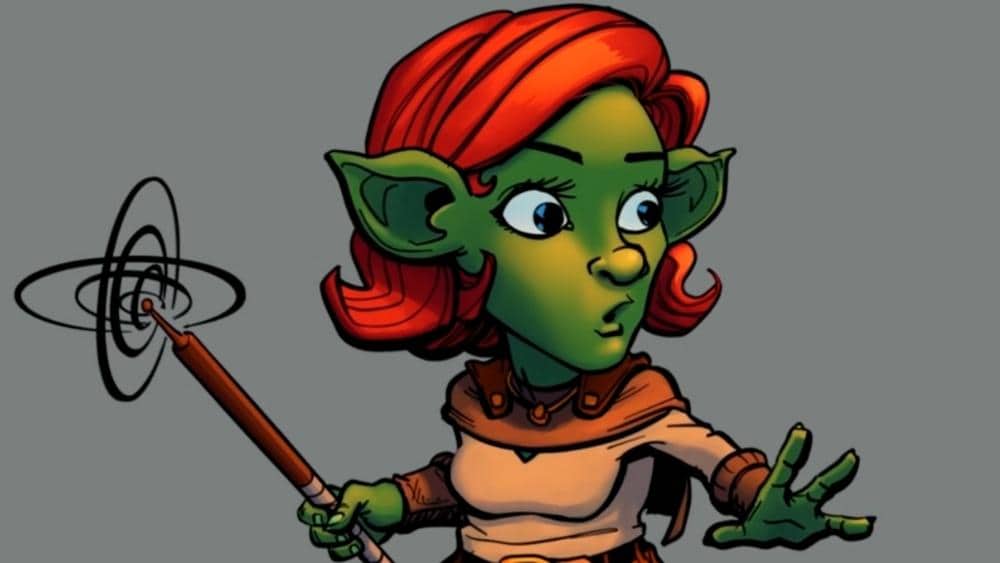 As the name suggests, this tutorial is about coloring a goblin in Procreate. It involves coloring the whole illustration from start to finish step-by-step. Typically, the project covers direct light sources, shadows, flat colors, indirect light, changing colors, and adding special effects.
Features:
The course helps you create shadow and light effects
Enables you to create digital colors in a refined way
Lets you understand the digital coloring workflow
5. Draw A NFT Character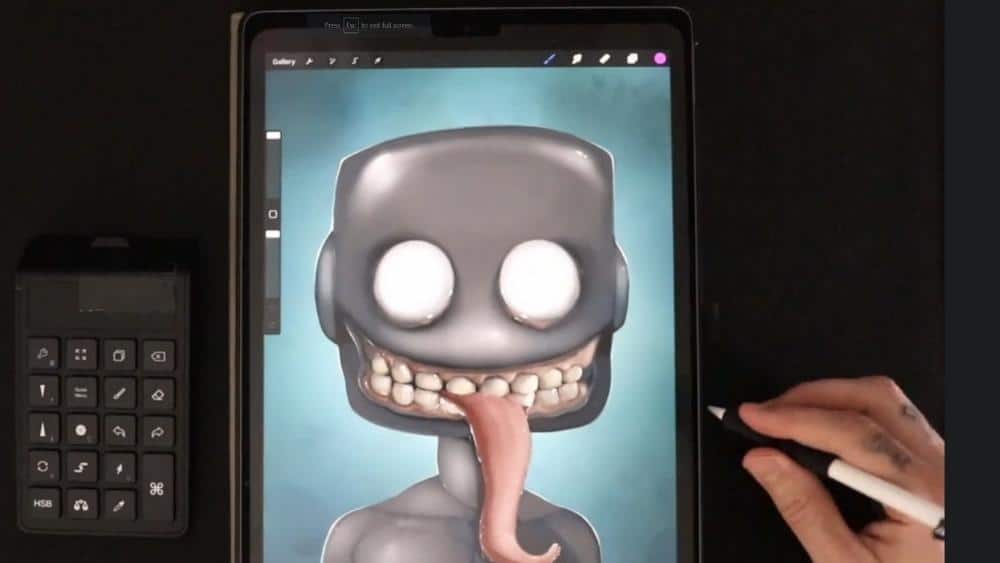 Are you thinking about creating your own NFT characters? If so, this tutorial is for you. It includes composition, shadows, lighting, and proper composer that helps make different layers. It gives a unique trait to the NFT characters in your Procreate App. It is an elaborated guide that allows you to develop your style.
Features:
Helps you generate 100 to 10,000 NFTs
How to develop NFTs
How to sell your NFTs to Opensea and use a crypto wallet
6. Draw Photorealistic Objects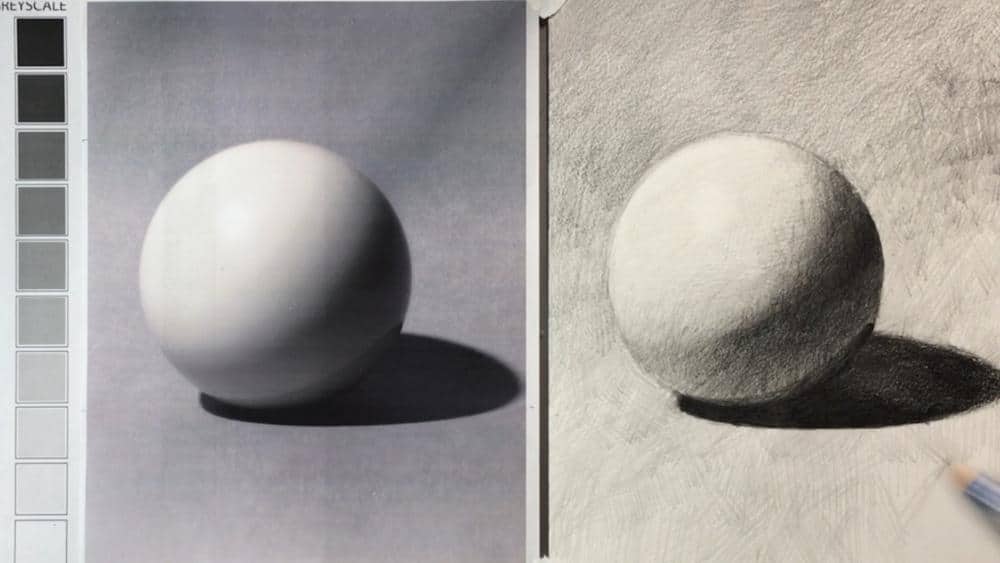 If you are a beginner yet eager to work on Procreate, this is the right course for you. Both experienced and beginner artists can use this tutorial to progress quickly. In short, the course teaches you techniques along with contemporary approaches so that everything about illustration becomes clear to you.
Features:
Learn the fundamentals in Procreate
A technique to draw portraits seamlessly
Managing line weight effortlessly
Simplifying objects to make them easy for you to draw
Using shades to create realistic paintings
7. Draw 2D Animated Characters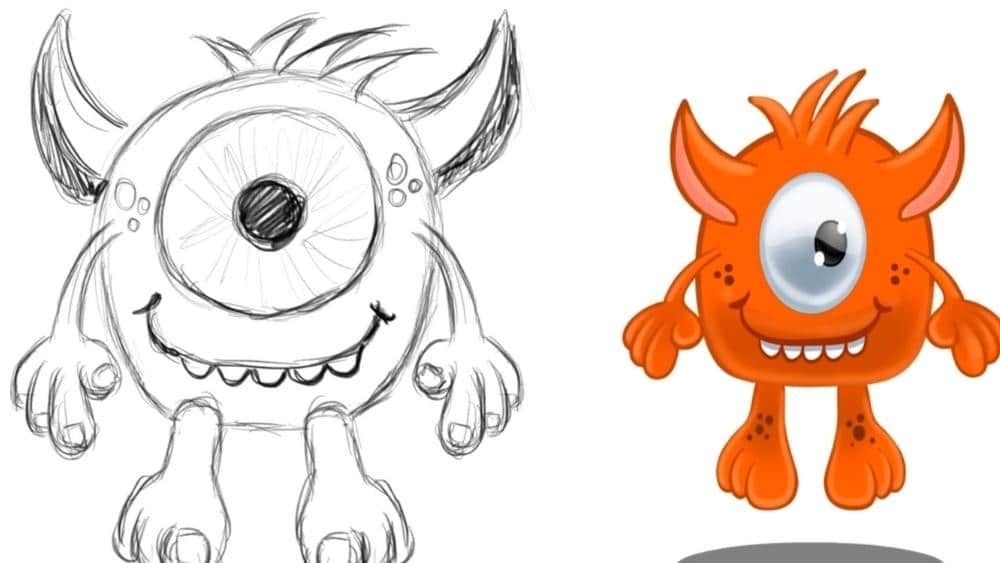 Suppose you have ever thought of drawing funny cartoon characters for your social media platforms. Why not opt for this course and learn to draw incredible digital art in no time? This course is best for people who love to doodle and think about jumping into the world of digital art.
Features:
Draw funny cartoon characters in Procreate
Learn how to import reference images
Make a sketch using a pencil brush
Export the art to Photoshop
Develop movie clips
Learn animation
Export final video
8. Learn How To Light, Color, and Create Texture – Extensive Course on Digital Painting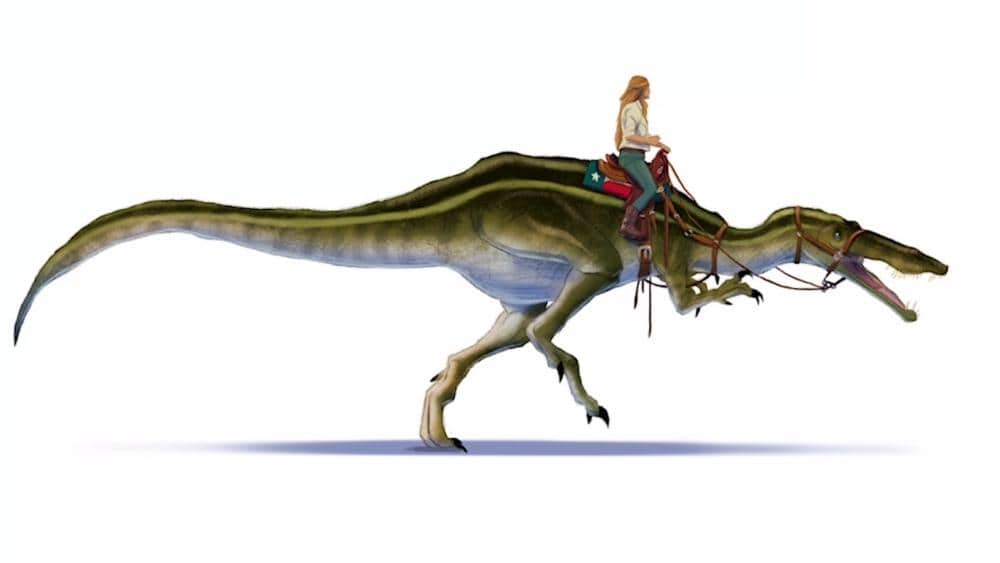 This mega course on digital art helps you create advanced art that meets the standards of expert artists. It is an excellent tutorial for people looking to improve their skills in the area of digital art. This course takes you from minimum knowledge in digital art to creating advanced art in your Procreate App.
Features:
Helps improve your drawing
Learn more about painting fundamentals
Using contrast and value the right way
Create texture
Paint water
9. Draw Basic Fashion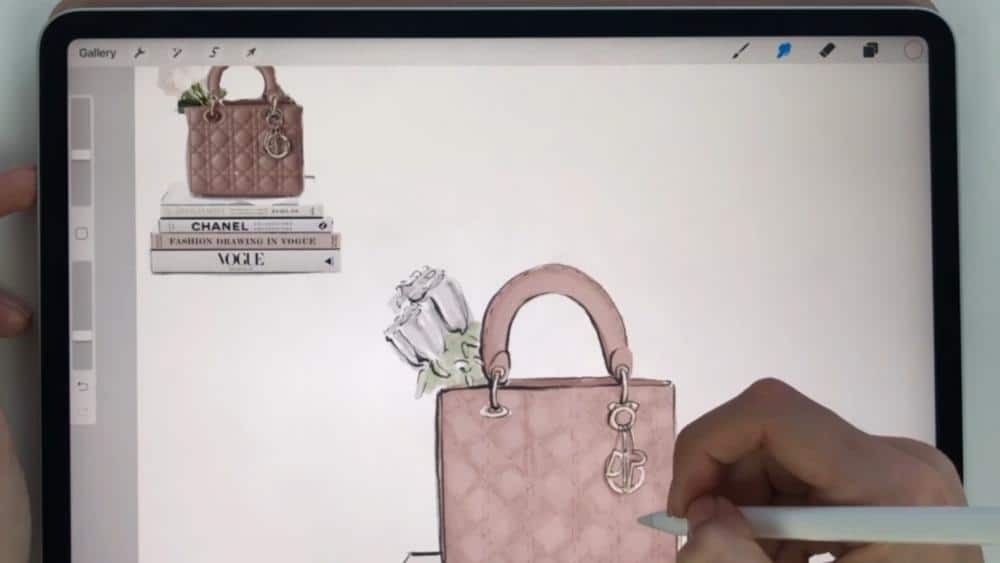 With this tutorial, learning to draw portraits, illustrations, and fashion composition is a breeze. When the course ends, you become a fashion illustrator. The course emphasizes sketching the eyes, nose, lips, and feet more. In addition, this tutorial teaches you how to make money working from home.
Features:
Best for people who are keen on learning fashion illustration
Fashion designers who aim to convert their visualization into reality
Understanding shade and light
Helps create your fashion compositions
10. Create Rock Art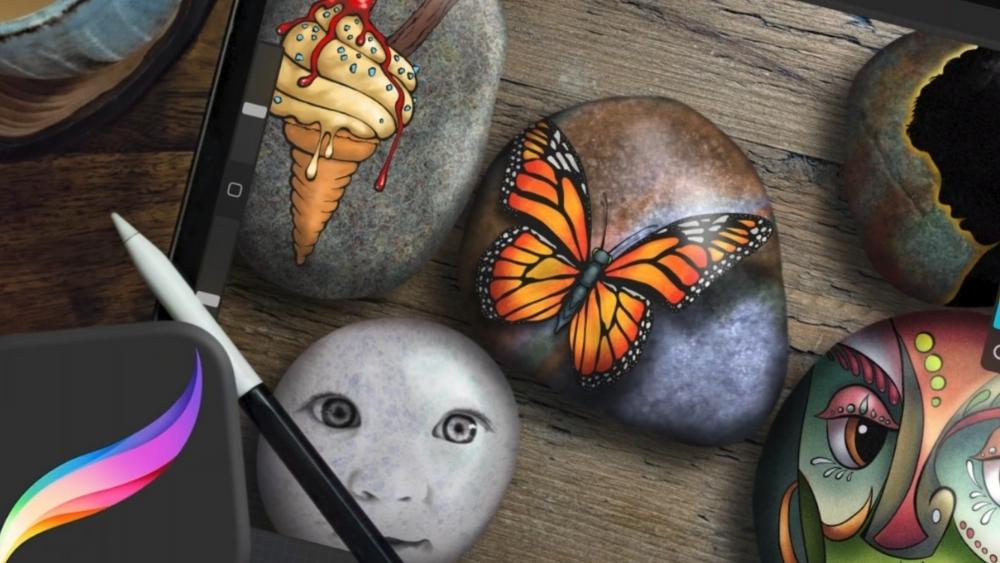 This course allows you to create realistic and gorgeous stones in Procreate. Undoubtedly, things tend to become easy when you know how to use specific techniques and tools properly. And this is what this tutorial is all about.
Features:
Learn how to create realistic stones
Apply sketches to the rocks, change, and position them
Use layer blend modes effectively
Master tools to develop impressive marbling effects
11. Draw Some Flowers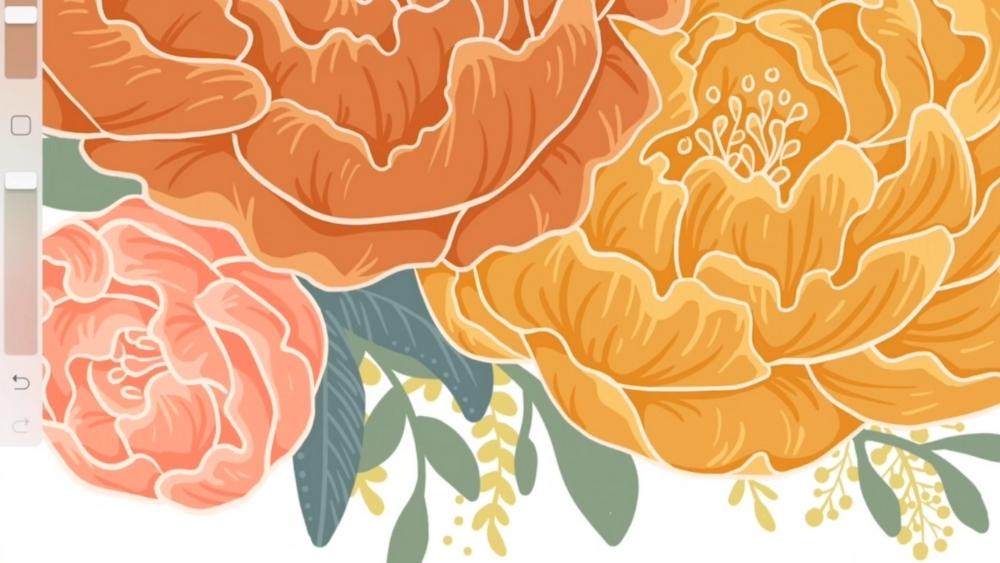 By opting for this course, experiment by adding flowers or creating a unique floral style to your illustrations. This tutorial lets you explore different aspects of creating beautiful floral designs in very little time. Floral illustrations in Procreate have extensive applications, and you can use them on fabric, prints, and merchandise or products.
Features:
Helps you create a beautiful floral style
Beginner artists who are yet to learn to draw flowers
Perfect for illustrators who are keen on learning new tricks
12. Draw Cartoon Characters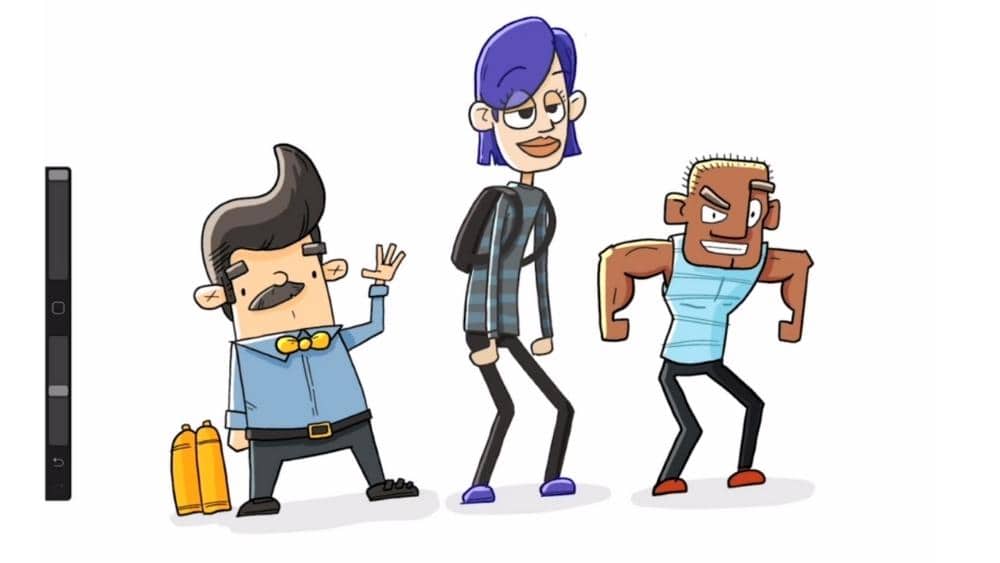 Almost every cartoon character has a simple shape. Therefore, learning how to put them together to make something interesting is easy than you thought earlier. It is another fantastic course that makes you practice drawing and improve your skills. When this tutorial ends, you can build your cartoon character.
Features:
Learn the basics of drawing in Procreate
Get to know the basics of creating cartoons from scratch
Learn how to use body language and facial expression to convey personality
13. Draw Professional Characters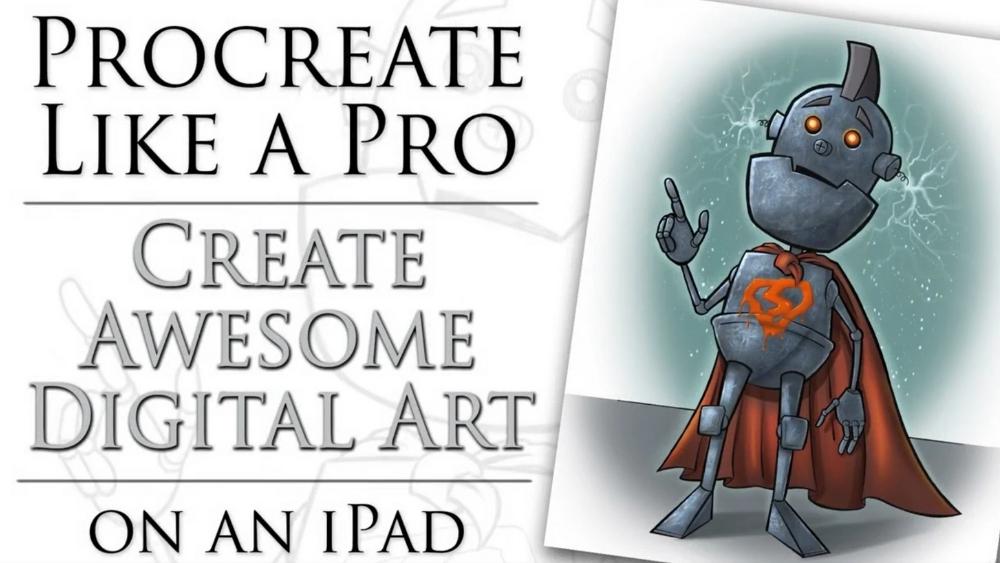 It is another exciting course that you can't afford to miss. This course involves everything right from start to finish regarding illustration. The process of creating graphics becomes seamless when you complete this tutorial. You can learn how to flip canvas, export and import images, share the work in different formats, set up tools, interface adjustments, blending modes, layers, brushes, general tips, and so on.
Features:
Helps you draw a character in Procreate with more confidence
Learn how to navigate and work with Procreate tools
Create and share customizable brushes
14. Draw Artistic Portraits (Free Tutorial)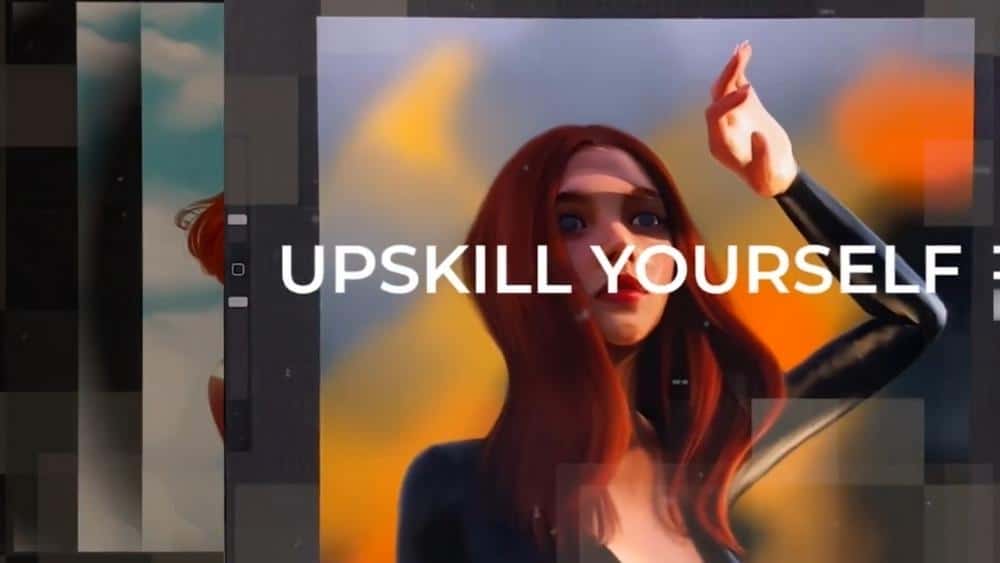 This is a complete course on photorealistic digital portraits. The best part about this free course is that it comes from an established artist who specializes in every form of the portrait in digital format. This tutorial has 10 elements, each containing 10 minutes of video. You can avail yourself of all the techniques used in artistic digital portraits.
Features:
Best for digital artists, graphic designers, and concept art designers
Learn how to choose skin color and work with palettes
Smart rendering in portraits
Drawing fundamentals
15. Drawing Cute Pets – Kitten and Puppy (Free Tutorial)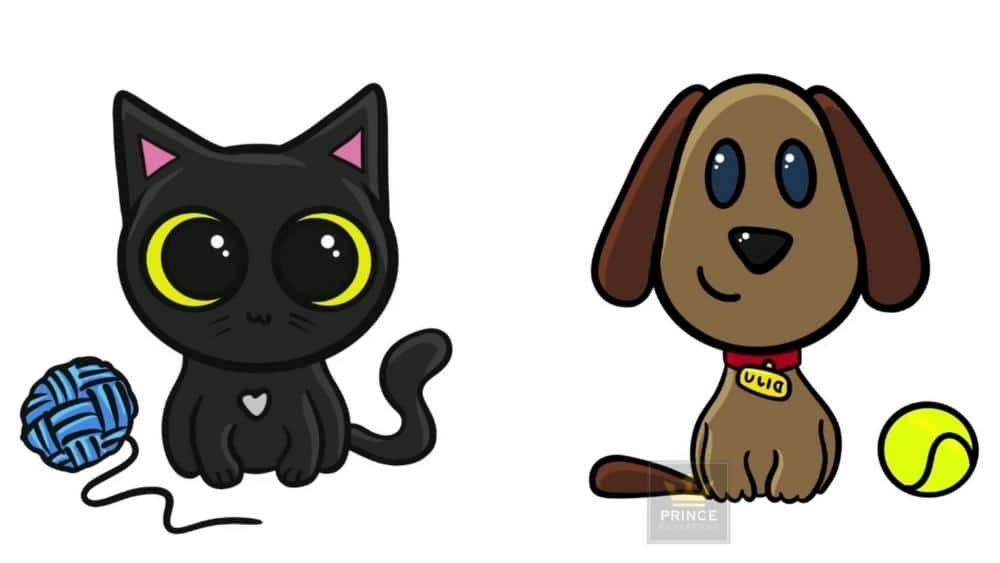 Learn how to draw super-cute characters in this free-of-cost course on Procreate. Get to know every detail, every tool, and step used to create the drawing. This tutorial involves steps from a basic sketch to a rendered painting.
Features:
Use simple shapes to draw amazing drawing
Learn how to smoothen the outline of your sketch
Understand the 6-layer principle that works wonders for every art
Learn to use easy tools to pull off a rendered art in Procreate
16. Draw Anime Characters (Free Tutorial)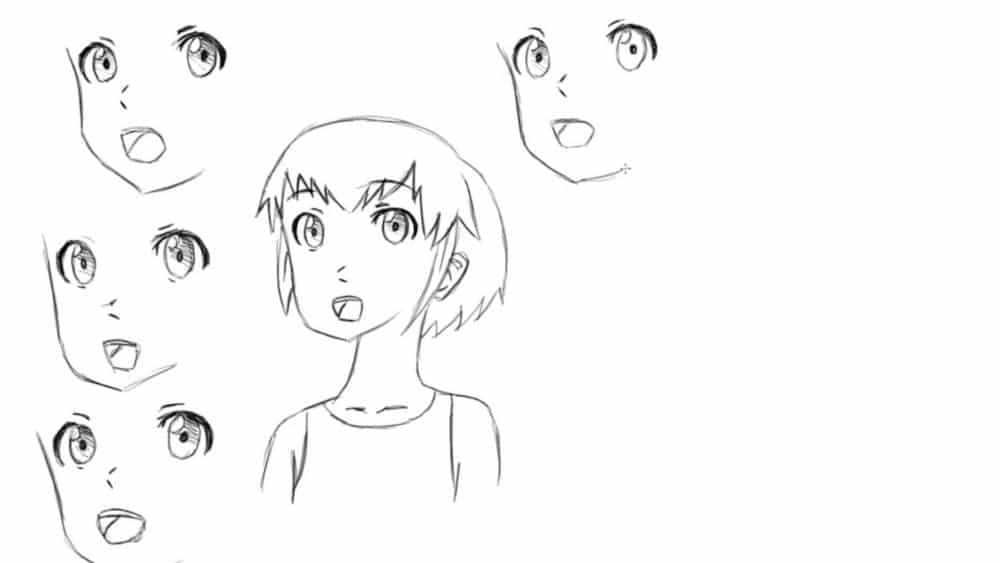 If you want to improve your anime drawings, this tutorial might be helpful. Sometimes it happens that you draw something but don't get the results that you expected. This course helps you improve your drawing by mastering a technique that Leonardo Da Vinci used to create unique masterpieces.
Features:
Best for people who like to improve their drawing skills
Learn how to draw stunning pictures using your memory
Get to know how you can enhance past drawings made out of reference
17. Draw A Sunset (Free Tutorial)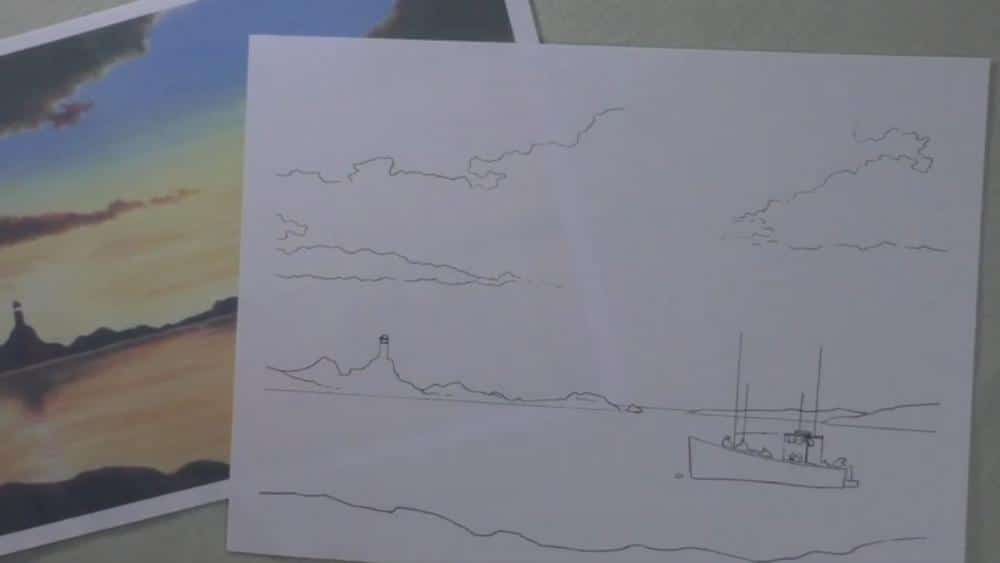 The last one in this list of Procreate drawing ideas is the course that allows you to create an outstanding sunset landscape. In this course, you get to know how to use pastel pencils and create unique sunset drawings. However, this tutorial is a tutorial made with real pastels. Still, you can follow along in your Procreate App and recreate the beautiful sunset!
Features:
This tutorial emphasizes more on using pastels effectively
Use a pastel pencil to draw a sunset in Procreate
Help you understand the layering of pastel tones
Best for beginner artists
Things To Draw In Procreate – Final Words
So, these are some of the best drawing ideas you can use to develop your drawing skills on your iPad. These are just a few of the many tutorials available, and there are even more on Youtube. Using Procreate to create amazing art, like drawing plants, and getting started with lettering, is a great way to learn.
You can start simple and work your way up to more complicated pieces. Learning how to sketch, ink, or paint isn't just for artists. It can help you release creative blocks and give you a way to express yourself that is unique to you. It's a great way to grow as a person and a creative individual, and it can also be therapeutic. Even if you don't plan on pursuing it as a career, it can be a way to relax, unwind, and get some satisfaction out of your work.
Have fun with these Procreate drawing ideas! Thanks for reading,
Lilly-Mai
Sources:
Share with your Friends: