15 Charming Procreate Paper Textures For Your Next Design
Paper is by far one of the greatest inventions by man. Think of it! If there weren't any paper, no documents would have been written about our history and future! But, of course, the beauty of paper is understated. Still, with Procreate, you can make beautiful compositions using different types of Procreate paper texture sets and brushes.
You can create a variety of masterpieces by choosing different paper textures. For example, you can select a surface set with the texture of antique papers, like parchment or vellum, to create a retro feel to your artwork. Another fantastic way is to use a texture set with the texture of the paper used for printing or drawing. For example, try using this type of texture to create a work of art that looks like a comic book or graphic novel.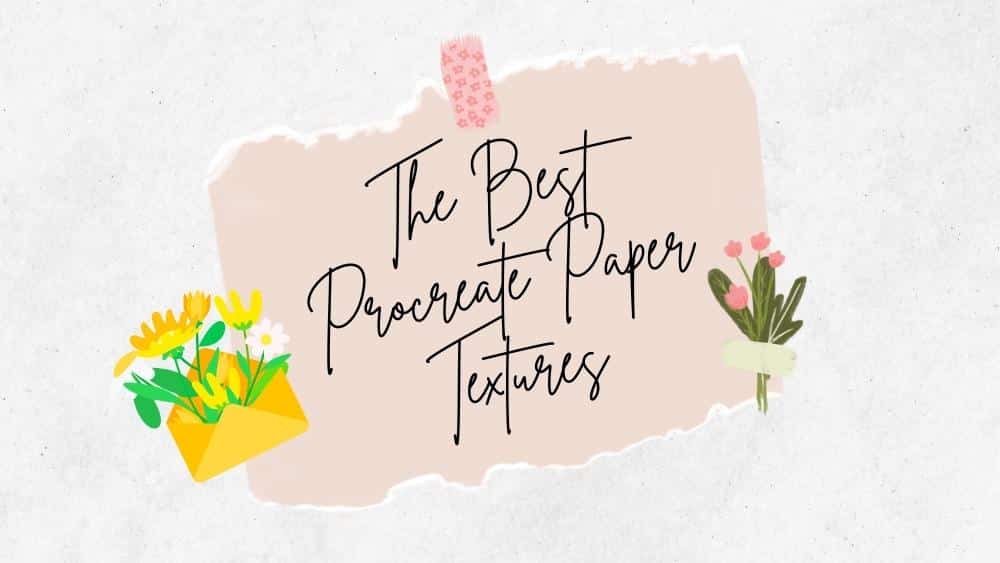 15 Best Of The Best Paper Textures For Procreate
You can use a paper texture in Procreate on your artwork in many different ways. However, it is not just about choosing the right texture brush and applying it to your artwork; you need to know how to use the textures for a better result.
If you want to know more about using Procreate paper texture brushes in your artwork, read on and learn some tips on how you can make the most out of this feature.
Now, who said digital designs wouldn't need any paper? This list includes a lot of my personal favorites, paid and free! So grab your iPad and your Apple Pencil, go in a creative mood, and let us get started with these fantastic paper texture brushes for Procreate!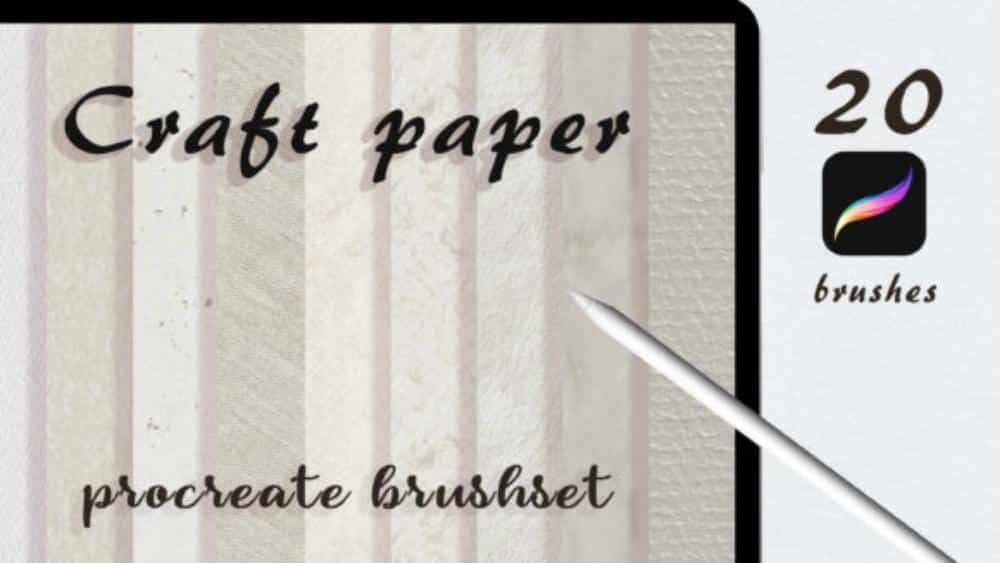 There's just something about hoarding craft paper that you won't end up using. But with this Procreate texture paper set, you'll get a lot for only $10, and I'm sure you will use them all! With 20 textures, this set will surely be one of your go-to's when making your compositions. This set is perfect for making delicate scrapbook designs with a light and feathered touch.
This set includes:
Twenty unique texture brushes
All seamless designs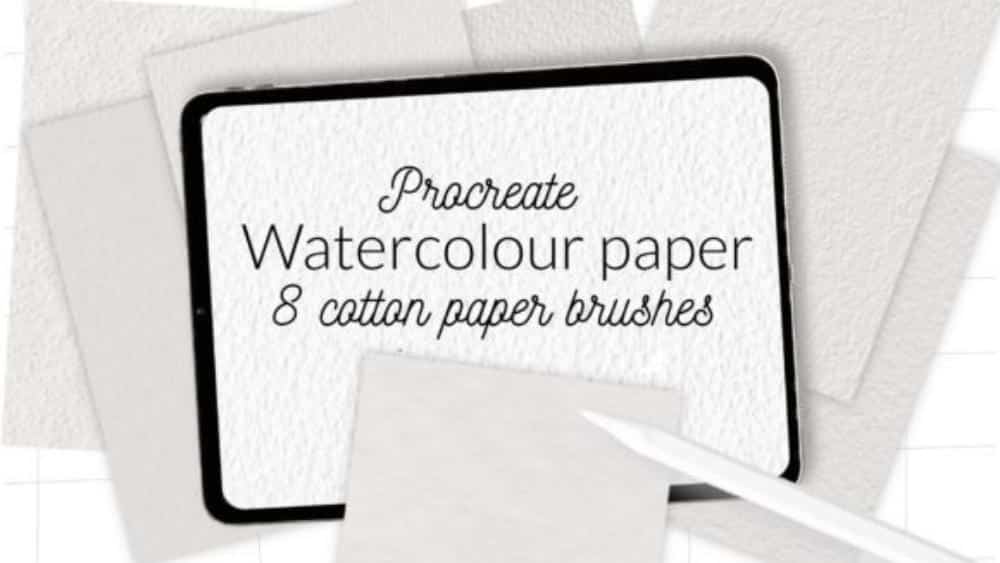 Digital Watercolor is as beautiful as the real thing, especially if you have the right brushes and strokes. But let's not forget about the paper! Watercolor paper is expensive, and most watercolor artists reserve it for the real thing and not just for leisure. But in digital art, you can get a watercolor paper texture set for only $5!
Go crazy and create as many watercolor pieces (digitally, of course) in Procreate for as long as you want. The set also includes not just 1 but multiple textures, no need to worry about your pieces looking the same. In addition, you can alternate the texture brushes anytime!
This set includes:
Sometimes, a lot of these paper textures just look too perfect. As a creative like you, finding the imperfections in our materials drives us to make art, but with a digital design, it's harder to create more realistic compositions than digital ones. But alas! I've found the perfect natural paper texture set for only $8! In addition, this set boasts that all the surfaces are high-resolution scans of actual pieces of paper! These are great for making pieces with realistic paper backgrounds or elements on your canvas.
This set includes:
Fourteen realistic paper texture brushes
Fourteen paper glazes (one for each texture)
Seamless designs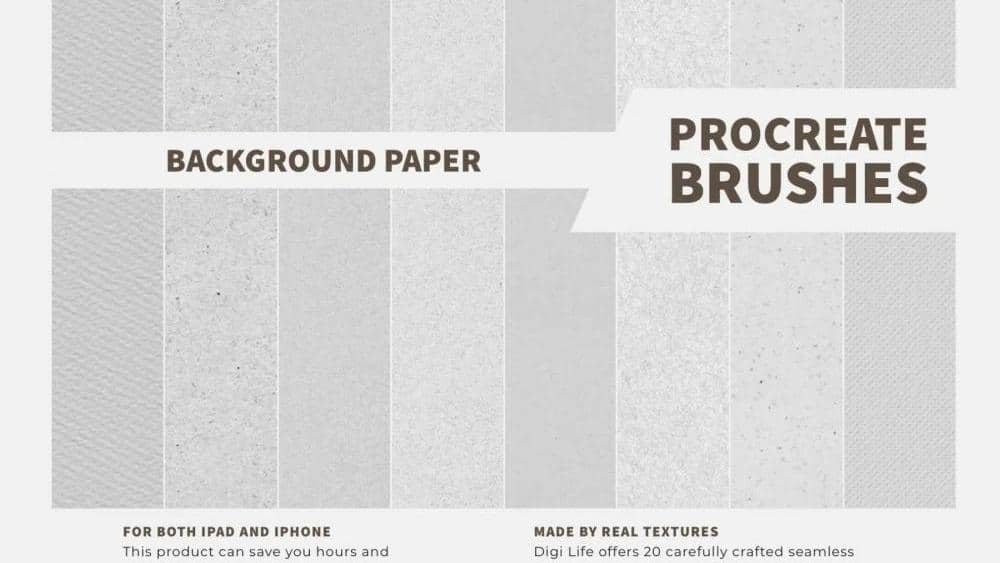 Most people don't know this, but making realistic paintings on Procreate is a thing! Some of the art you see online may look like a scanned painting, but it was created digitally! But, if there is one thing that makes these paintings look realistic, it's that their background looks like actual paper.
For $25, you can get a lot of background paper textures for your realistic digital design! Draw a digital watercolor painting and have those watercolor paper ridges, make a painting of a bowl of fruit, and slap on some art paper background; it's all possible with this pack!
This set includes:
Twenty background paper texture brushes for Procreate
Thirty color swatches/pallets
The perfect Procreate paper texture background
Caligraphy and word art take a lot of training and practice to master. But, another portion of the calligraphy and word art training is the paper! Digital calligraphy and word art lack that, but with the right tools and texture set, making realistic and beautiful calligraphy and word art is possible! For only $8, you get some fantastic paper textures for your writing! Be it caligraphy, word design, or even a letter, these are great to give you a realistic feel of writing on paper.
This set includes:
Fifteen paper texture brush sets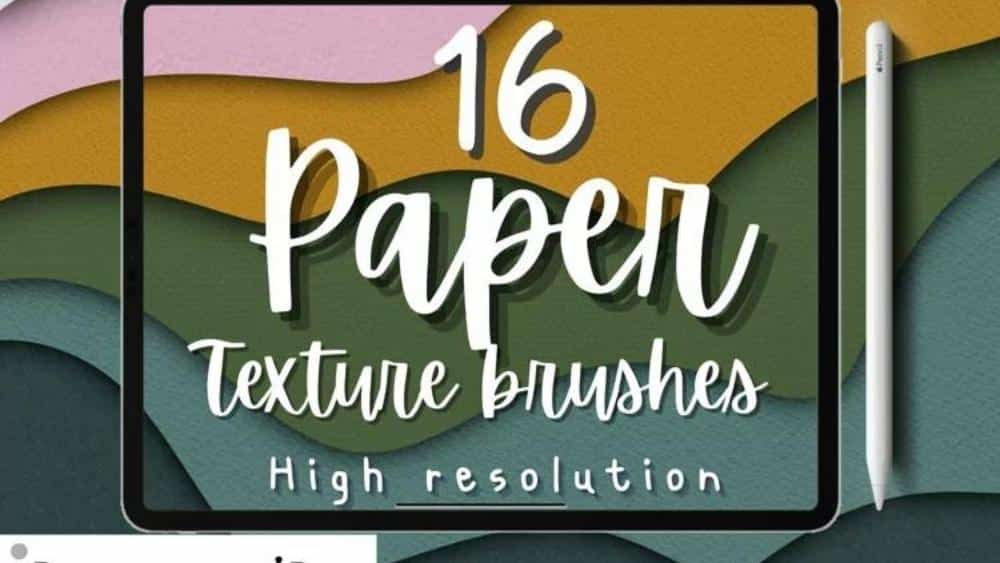 For some artists, the imperfections of paper are forgivable. But in digital art, sometimes the flaws of paper are the pixels. So you can get a high-resolution paper texture set for only $9!
The best part is that the texture expands as you expand the image! So no need to worry about the pixels not matching up; just go about with your creative composition and create some art! This Procreate texture paper set is excellent for paper art. Mix and match the colors, cut out your design to make a 3-D-looking paper art piece, and includes some fantastic Procreate paper texture overlays!
This set includes:
Sixteen paper textures
Two paper brush stamps
E-book on how to make paper-cut art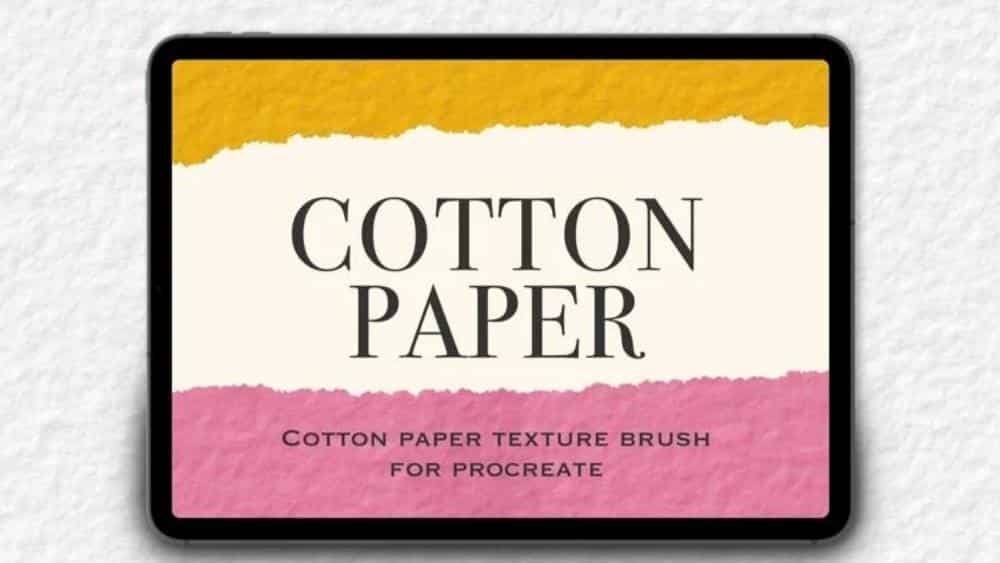 Coton paper is an essential type of paper. It's commonly used in printing out important documents becomes of its long lifespan. In addition, this type of paper is usually used in government-related documents and even currency.
But for only $9.99, you can get a cotton paper texture set for Procreate! These Procreate brushes are excellent for different types of paper effects and not just official documents. In addition, the paper texture lets you customize and build over it, giving this unique and creative look that most people haven't seen!
This set includes:
Unique Cotton Paper Texture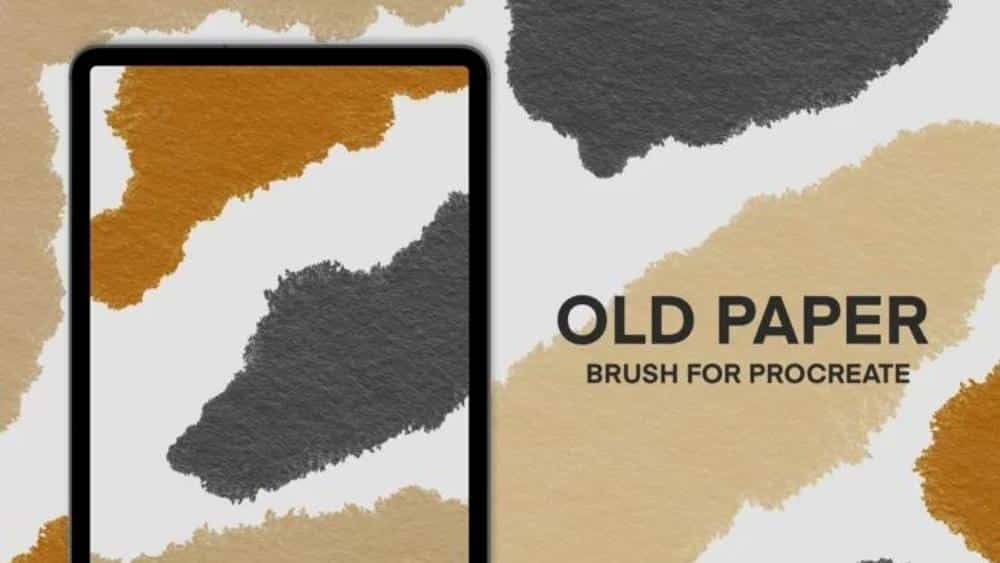 Something is charming about an old paper effect, be it in the pages of an old book or an old document tucked away from the light of day. I love the look and vibe of old paper. This textured paper set for Procreate just makes my compositions look rich and with depth. I've been using this set for a while now, and I have to say that at only $9.99 — you are getting your money's worth! The paper texture almost resembles leather or the browning pages of a book. It's so realistic I sometimes forget it's digital.
This set includes:
Realistic old Procreate paper texture set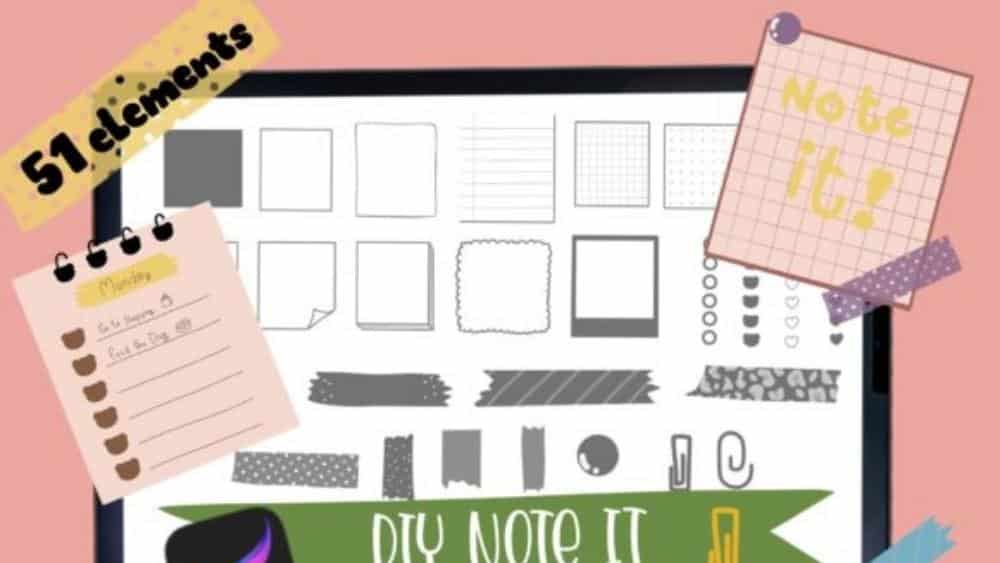 Sometimes, Procreate isn't just for art or making a creative pattern or design. Some people use it as their journal, planner, or mood board. All of these call for sticky notes, pins, paper clips, and other stationery, but where can you get digital stationery on the go?
Look no further. For only $10, you can get all the stationery you need, from bullet pages to lined paper, sticky notes, cloud bubbles, paper clips, and even washi tape! I personally use this set a lot for my journal and to-do list! This is perfect for customizing your blank journal and giving it some personality.
This set includes:
Eleven Paper Textures
Three Loops
Four Checkboxes
Fourteen Washi Tapes
Eleven lines
Eight Doodles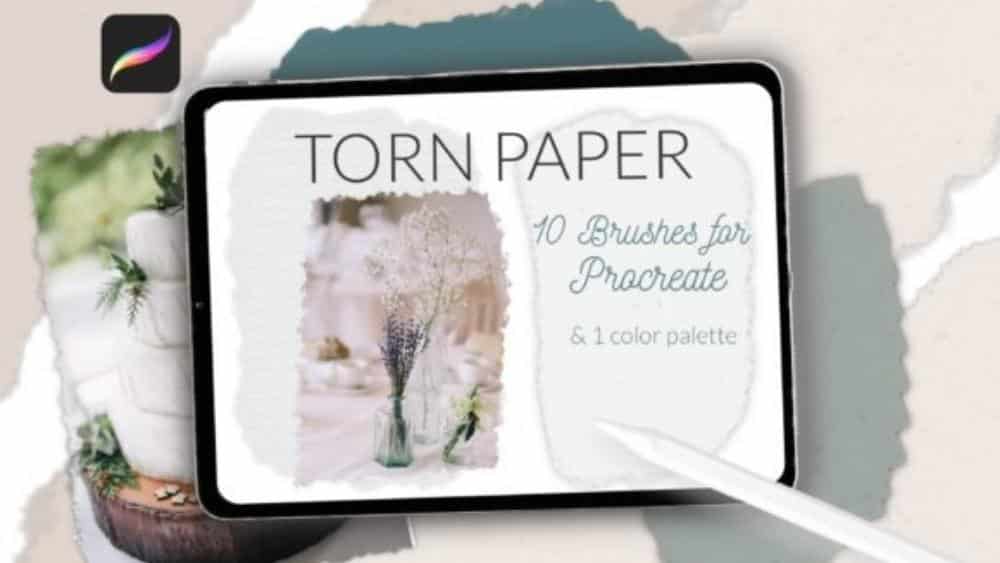 Something is charming about torn paper, be it those odd-shaped edges or the organic and rustic feel it has. For only $5, you can get this cute torn paper set that works like magic! You can make photos look like they were torn from a magazine or have an old photo look like it was kept for ages. The set itself is excellent for creating a realistic-looking torn piece of paper!
This set includes:
Ten Torn paper textures
One Color palette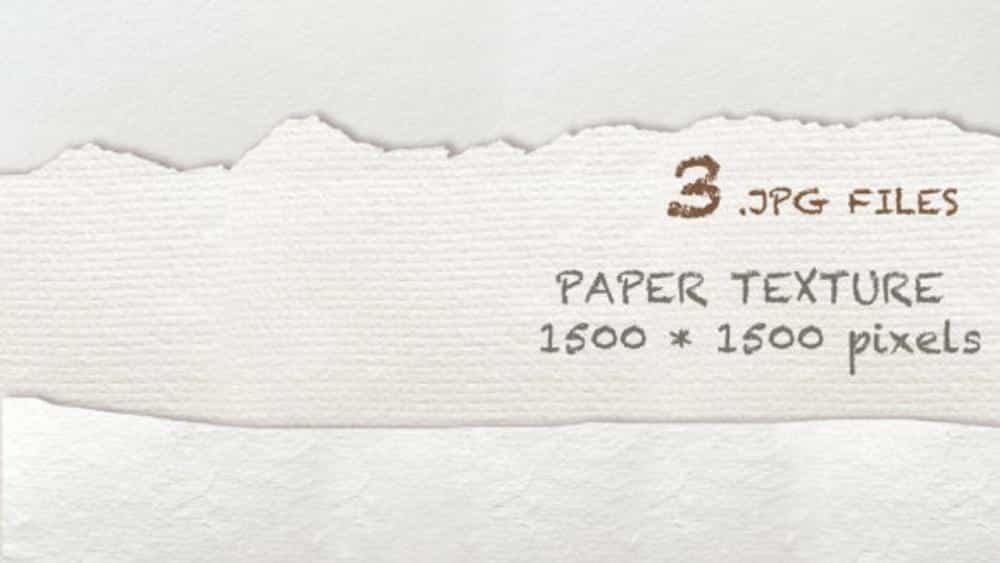 Who didn't love the feel of a fresh piece of Bond or Oslo paper during art time in preschool? That crisp white piece of paper is just waiting for you to start drawing on with your crayons or colored pencils. With this unique basic paper texture for Procreate, you can still get that same feel on your digital canvas. At only $2, you get three paper textures that look like the real deal! I use these for my mood board, and they're excellent!
This set includes:
Three paper textures
all at 1500 x 1500 pixels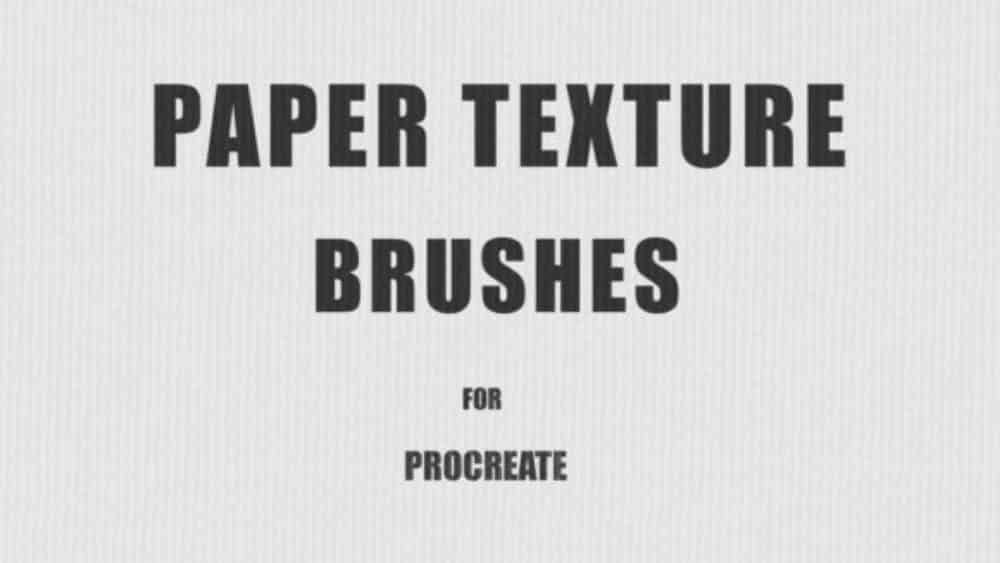 I sometimes want that subtle paper effect on your canvas that looks like a tiny wisp of air; this set has just that! For only $4.99, you get 24 of the most subtle yet unique paper textures. This set gives me a recycled paper vibe, best for earth tones or organic-looking compositions that just need the slightest bit of texture to make things look alive! I personally love the "straight lines texture brushes." They give the composition depth and make its elements stand out more!
This set includes:
Twenty-four unique paper texture brushes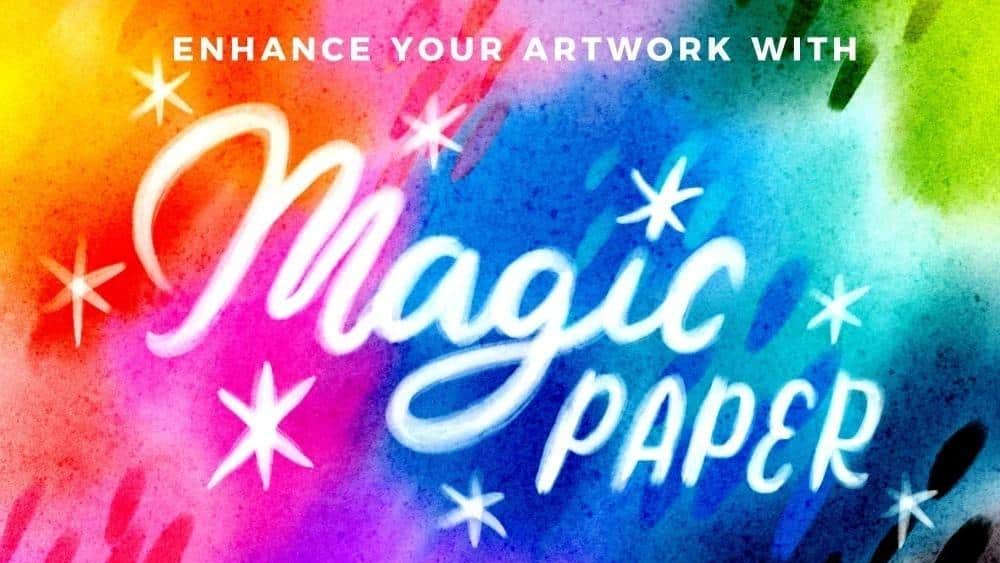 Creating art on your iPad or drawing compositions isn't always a set-and-go process. Sometimes, something happens along the way and changes the whole thing. Just going crazy or the randomness of art itself is the process for other people. You can get all that random and craziness for only $16! This magic paper set is basically what it is, from glittery to whimsical to geometric, anything you can think of! Create your own magic paper canvas all in one set.
This set includes:
Twenty-five unique paper textures
Twenty-fixe unique textured canvasses
Free Procreate Paper Textures
If you are a Procreate user, you know how hard it is to download free paper textures. You have to search for the best ones and sometimes disappointing results. There are a lot of fake and low-quality textures out there, which is why you must be careful when searching for them. I've collected here the 2 best free paper textures for Procreate. You can download it right now for free and use them right away!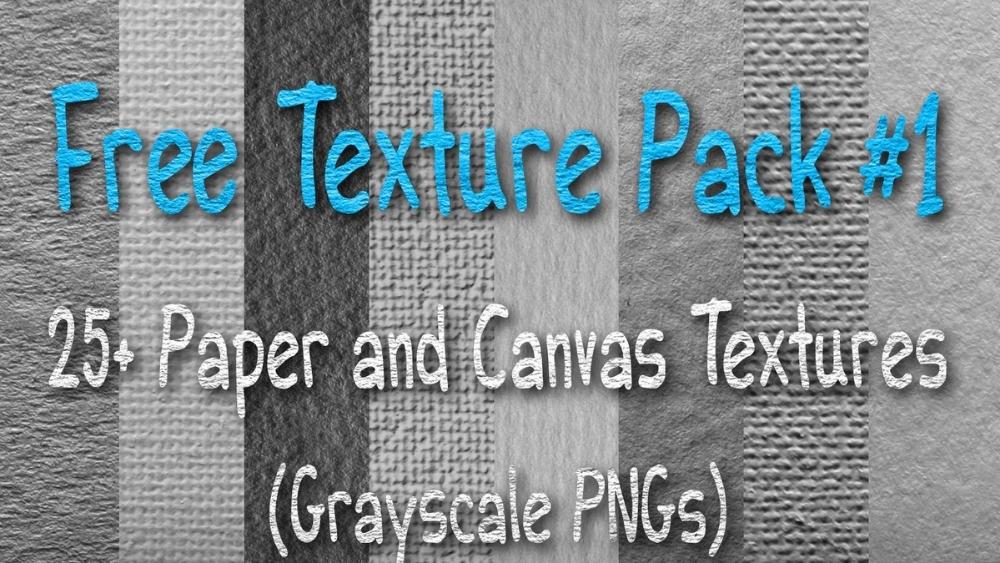 Many of these sets come with a price, but if you just want to create art, all you need are the basics! This Grayscale Procreate paper texture free brush set is free of charge, and you get all the basics for sketching, charcoal, drawing, and anything that is just grayscale.
This set includes:
Twenty-five grayscale paper textures
Free paper textures for Procreate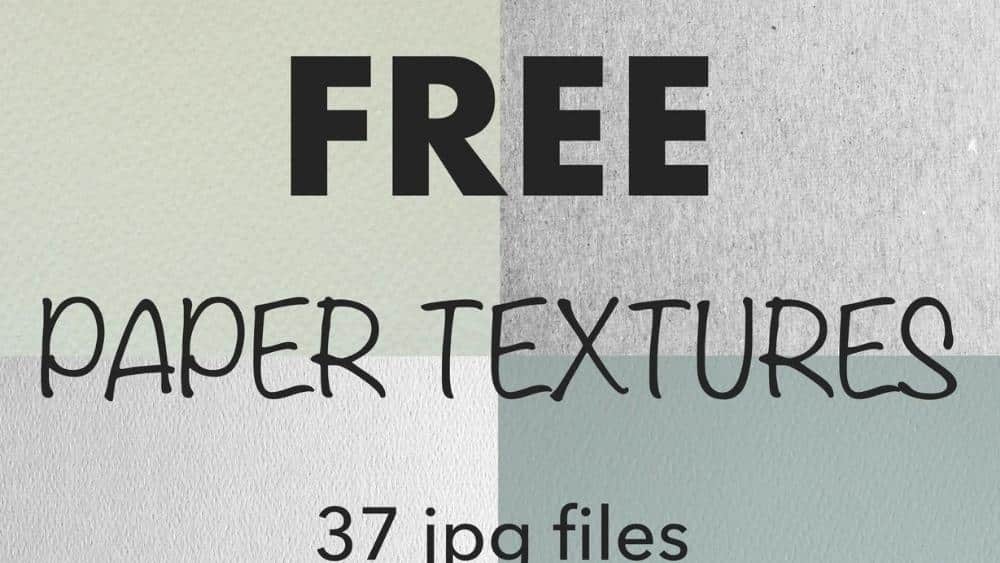 Paper is essential to making art, and for some people, paper comes at a cost. But not this one. This set is perfect because you get a lot of black, white, and colored paper textures — FOR FREE! So get everything you need all in one set, all the types of basic paper textures in one set, all for you! You even have a torn paper brush for free.
This set includes:
Thirty-seven Paper textures
Free Procreate paper texture brushes
Final Words
There you have it! 15 Procreate paper textures to bring your art to life. Finding the right paper for your next project doesn't have to be complicated. Whether you're looking to create a more realistic painting or sketch or need a quick illustration, you'll find the right paper in this list. There are various types of paper brushes to choose from, each with its advantages and disadvantages.
You can do a lot with your iPad and Apple Pencil, and the type of paper brush in Procreate you use will depend on the project at hand. Check out the different kinds of paper to find the right one for your project.
So, happy painting on a Procreate paper texture! Thanks for reading,
Lilly-Mai
Share with your Friends: