13 Best Procreate Halftone Brushes for Easy Halftone Effects
Printing techniques from the mid-20th century often featured halftones as one of their distinctive qualities. And while getting Procreate halftone brushes might be difficult, obtaining nice ones is more complicated. I can fully relate to this context as a Procreate artist who was once lost for brushes. But don't worry, as I have compiled a list of what I believe to be the 13 must-try halftone Procreate brushes on the Market.
13 Best Procreate Halftone Brushes For Easy Halftone Effects
If you're new to creating halftone effects in your work, choosing the right halftone brushes for the job can make the process easier. Halftone brushes help you create halftone effects quickly and easily. In addition, the variety of Procreate halftone brushes available makes it easy for you to find the one that best suits your creative needs. From detailed halftone brushes to simple brushes, you can find the one that works best for you.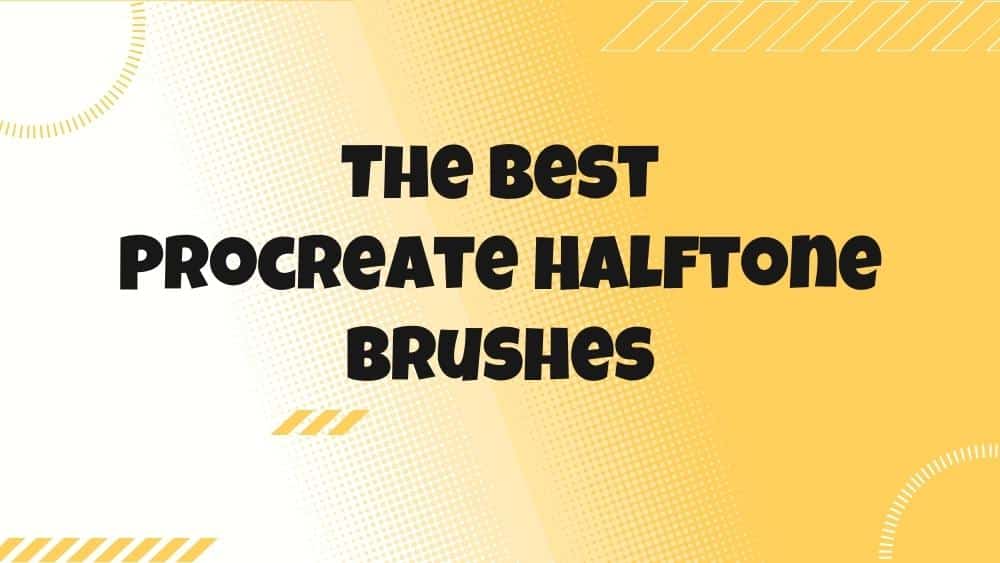 Some halftone brushes have preset options that can be changed to create different effects. You can also change the blend mode to create other lighting effects. Alright, grab your Apple Pencil and your iPad, and let us start with this awesome list of the 13 best halftone Procreate brushes!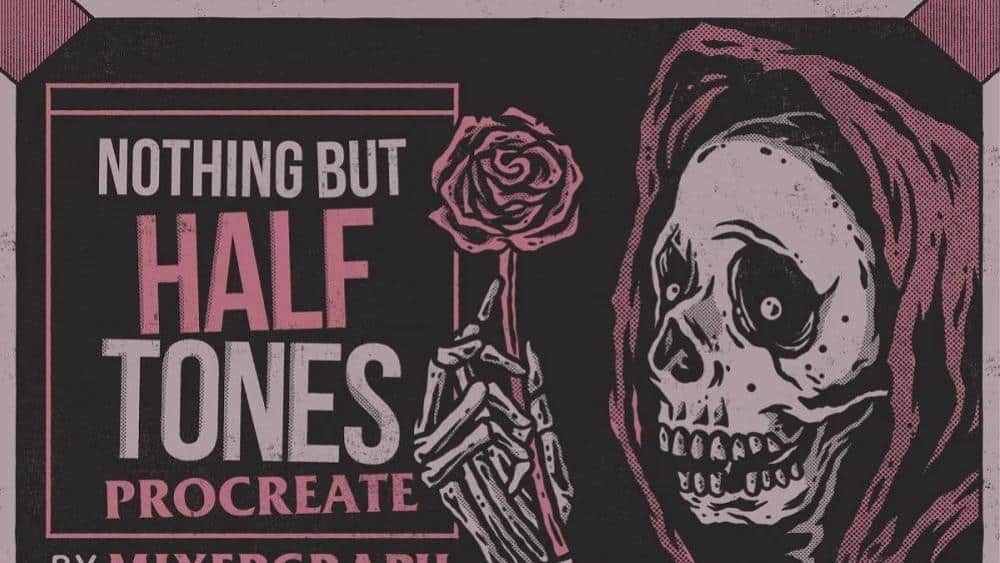 It's usually challenging to achieve the desired distressed, vintage look in my screen-printed artwork. The default brushes in Procreate do lack natural grunge, as expected. Fortunately, one of the online artists I admire hinted at how he created the kind of halftone effects I've been trying to perfect.
I am incredibly grateful that these vintage halftone brushes make creating a grungy look simple. This is a set of 9 retro Procreate brushes that are simple to use. But, of course, you need them right away!
Features:
It contains an installation guide and updates along with 9 Procreate brushes
It adds an effortless retro and grungy texture, which everyone needs in their art
Halftones can be combined to add a lovely retro pattern to your digital design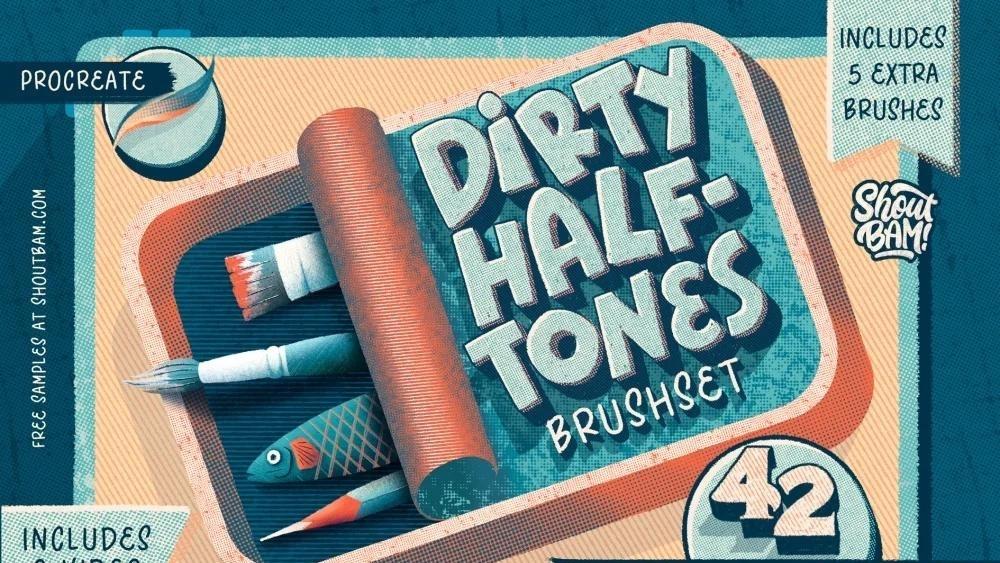 I'm pleased to share this Procreate brush set I've also been using for a while. These halftone brushes for Procreate live up to their name by providing a harsh contrast in any medium. I've had this set for a month now, and I'm still excited about everything I can do with it. It turns out that real-world textures inspired the design of these brushes. You can give your artwork a dirty yet smooth look with these dirty brushes.
Features:
The package contains 42 dirty halftone brushes (14 sprayers, 14 texturizers, 14 shaders) with video tutorials and extra brushes
It gives a messy yet creative halftone effect through smudged dots, small dogs, and horizontal lines shaders
Shading brushes have a fading effect. This makes your art more perceptive and adds dimension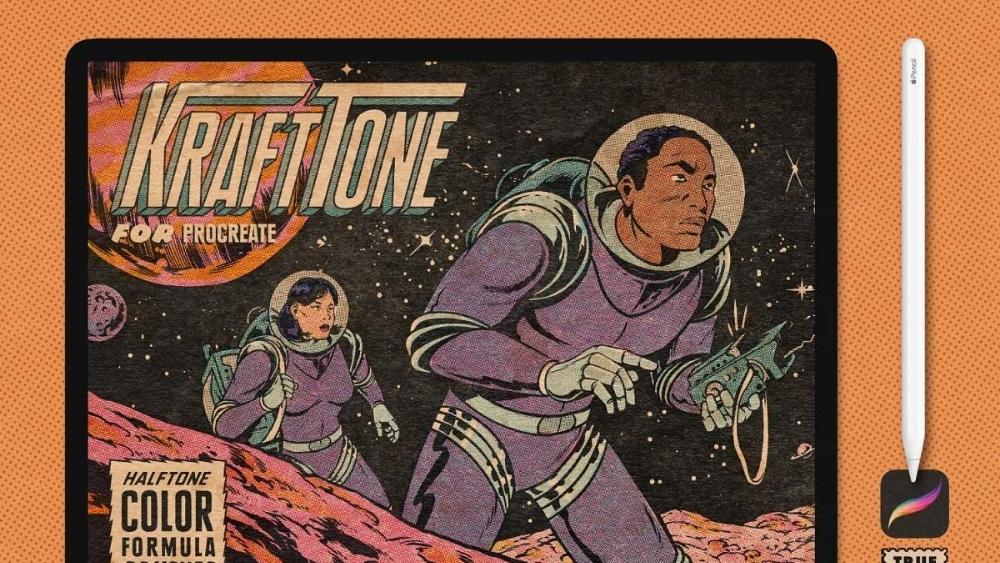 Something about handmade papers sets them apart from mass-produced ones. I will always love crafty papers with incredible paper textures, whether it's the smell, the rough surface, or the brownish color. So I fell madly in love with this brush collection when I saw it for sale on the internet.
I have long known that I'll be utilizing it frequently, particularly in the panels of my vintage comic book. So, if you want the digital artwork to stand out without much hassle, these are the halftones for you.
Features:
It has over 370 colors and 50 halftone Procreate brushes that are primarily about detailing (line screen and distressed dots)
It completely resembles the aesthetics from the early 90s and is also excellent for ink absorption
The halftones are effortless to use and suitable for a vintage comic book style or mangas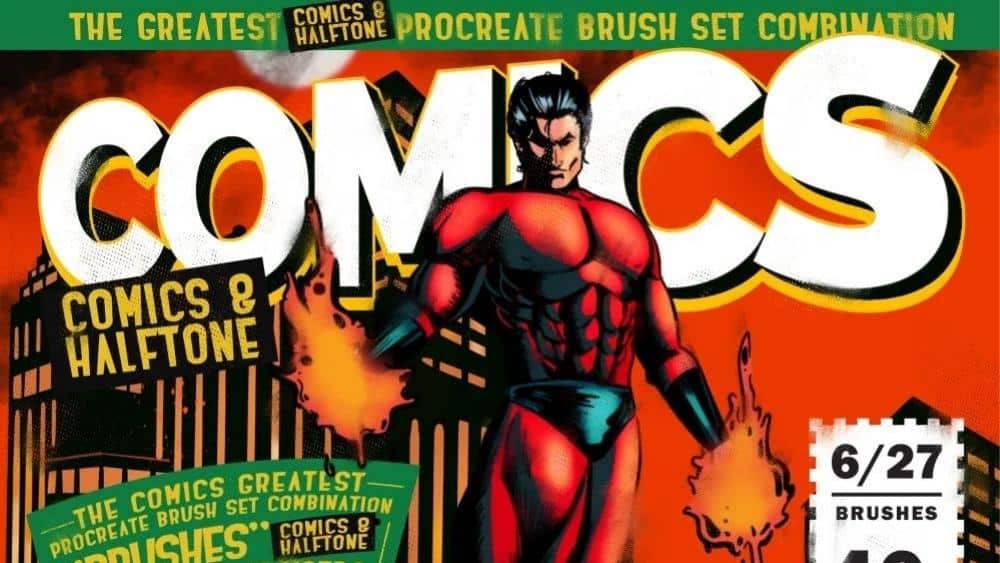 If the previous suggestion's many colors intimidate you, try a comic halftone brush set instead. This pack is a bit more stripped down, featuring just 48 brushes and ten comic sheet textures to use in your own artwork for a cartoon or halftone look.
The brushstrokes are free for any creative use, from retro-styled kid-friendly graphics to comics and halftones. Moreover, these brushstrokes can be combined in numerous ways to produce various effects. The brush size and color palette can be easily adjusted.
Features:
Lesser brushes but focused quality in every stroke
Beginners can use it for retro style or comics, or other projects
Effortless to use even for Procreate beginners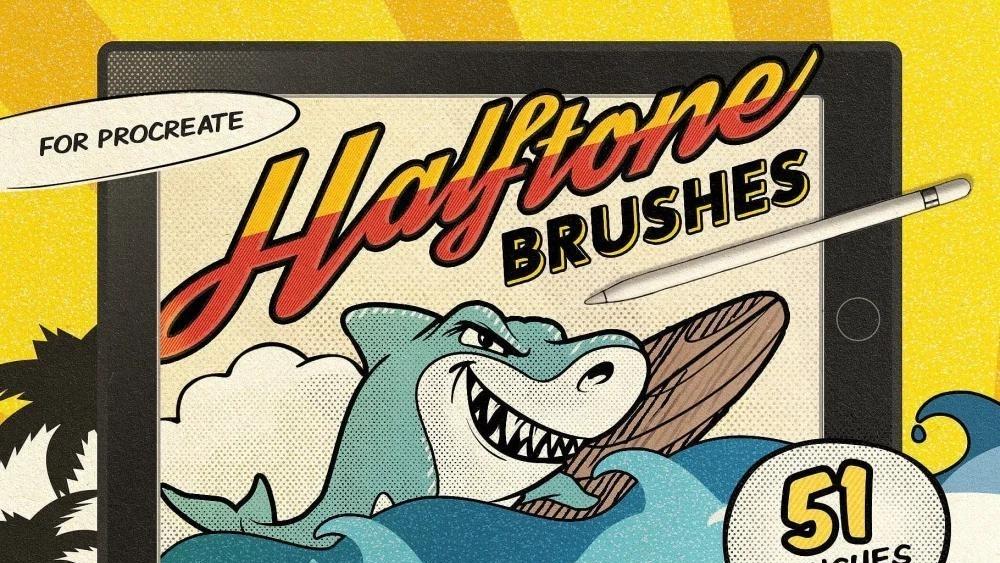 This classic comics brush kit is an alternative to suggestions #3 and #4 if you're unsatisfied with them. Although I've never been much of a vintage collector, I've found this halftone brush set helpful for various commissions and special projects.
Over time, I came to appreciate the timeless appeal of works created in a vintage aesthetic. The 51 brushes for Procreate included in this set were designed specifically for use with small areas, such as dots, lines, and scratches. You will love these halftone Procreate brushes as much as I do.
Features:
51 brushes for Procreate packed in an easy-to-use brush collection
Halftones enhance detailing in retro-style digital arts
It has all you need to start and polish a vintage or comic artwork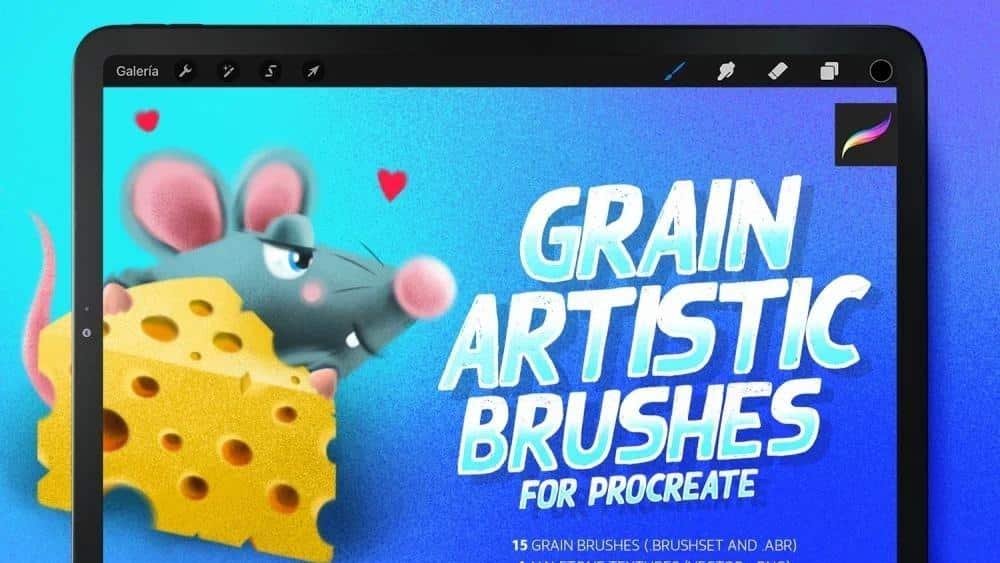 In these halftone Procreate brushes, you can choose from among 15 different brushes or mix and match different brushes to create your unique look — the possibilities are endless. I loved that they provided a Photoshop file so that I could consecutively edit the file in different editors. They've also added 10 more pieces (vector resources) that are great for use as backdrops or old logos, and each halftone layer is separate.
Features:
The package contains both halftone brushes for Photoshop and Procreate (15 each)
it has four different halftone textures and other elements
It includes comprehensive instructions for guidance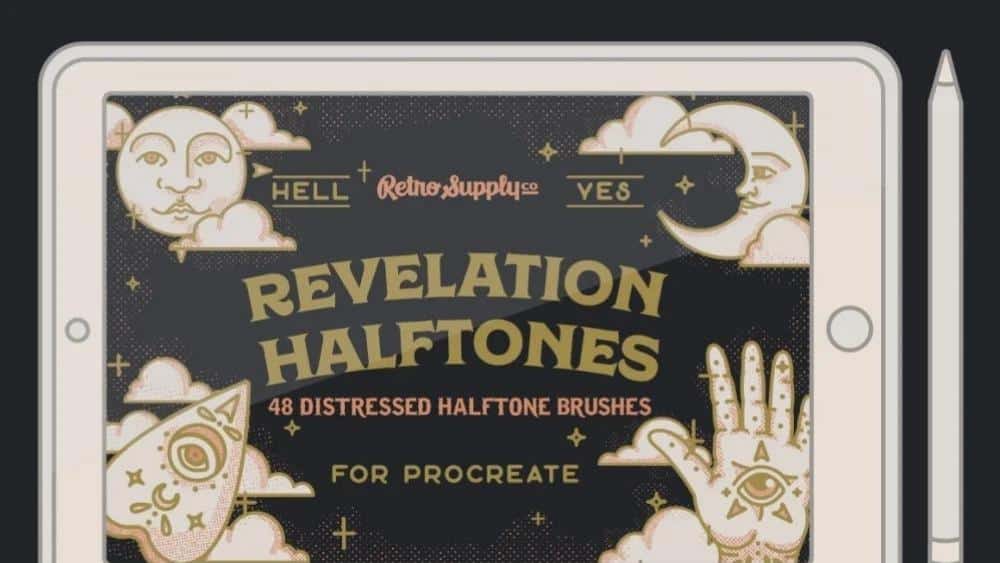 This brush collection is my go-to whenever I need to incorporate some gradated halftone textures into my artwork. I enjoy how quickly and easily it gives a specific texture that has been lacking in my artwork. I feel like it fills a void.
This halftone brush kit only has 48 Procreate brushes. Still, I consistently utilize every single one of them to the point where I am familiar with each brush. Suppose you want to create a visual masterpiece that is truly flawless. In that case, you should look into adding some excellent patterns to it.
Features:
It contains 48 revelation Procreate halftone brushes that can improve your illustrations
It has some pressure-sensitive characteristics that let you create perfect halftones
Smooth and steady to use even with the rough and gritty edges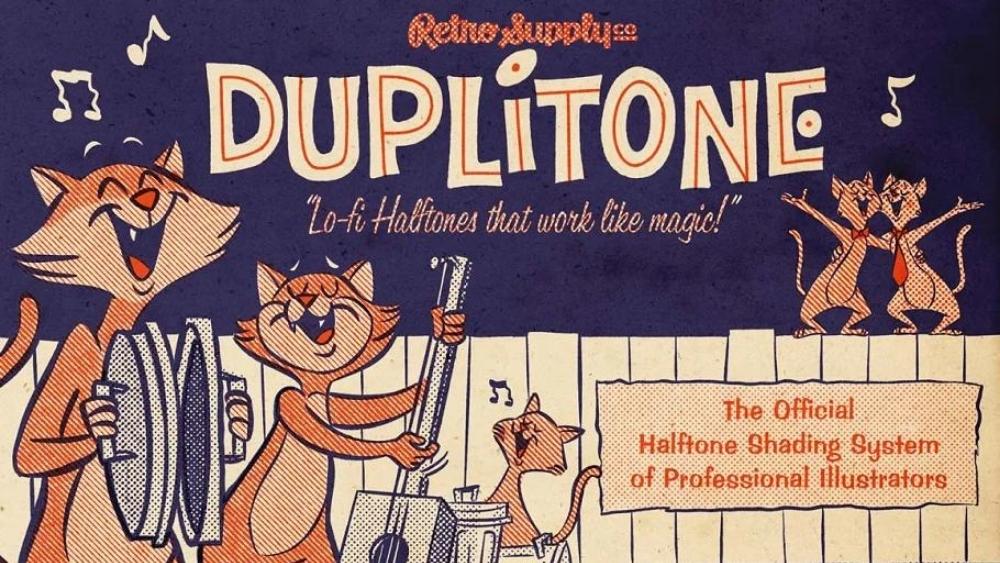 There's this particular story of a designer who had long pondered why nobody had attempted to create lo-fi effects and shadings. Because, come to think of it, traditional halftones have such a lovely look. And just like you, I also believed that a single art nerd could have created such high-quality halftone brushes for Procreate. Creative Market made these, and as it seems, achieving the desired halftone effect takes a significant amount of work.
Features:
Make a wide variety of halftone patterns with minimal fiddling
Use halftones to smoothly build up gradations in color and texture
Pick from a wide variety of standard proportion and angle notation using dots and lines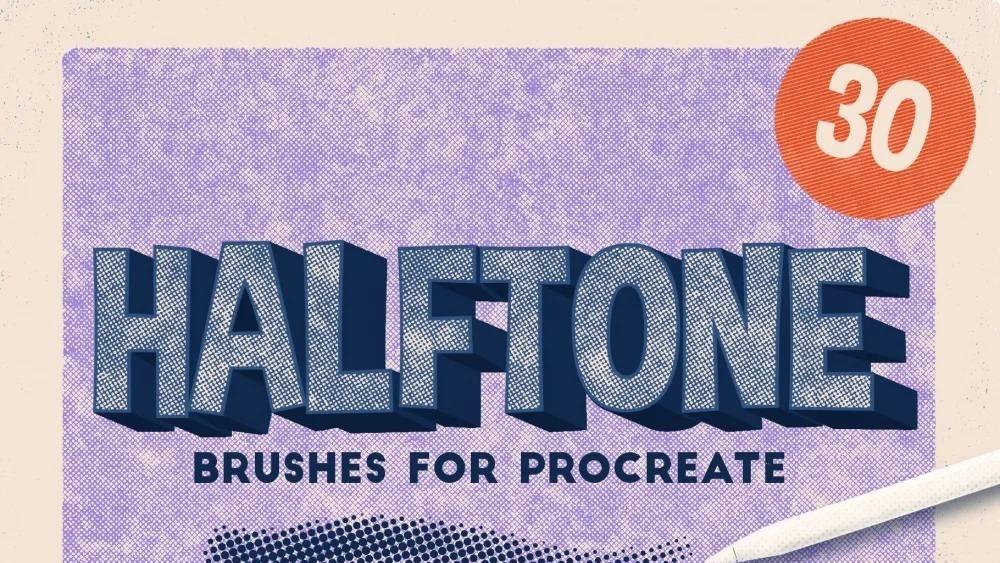 Applying minimal halftone brushes are excellent for shadows, texturing lettering, and producing classic art style. In addition, these 30 Procreate brushes are screen-oriented, so you can spin your art piece to alter the sequence direction.
You can also assemble and combine different layers to generate fresh halftone adverse effects! Then, since the halftone quality is connected, you can remove the pen from the screen, change colors and patterns, and proceed with the already set-down template!
Features:
It contains a total of 30 brushes for Procreate, 4 of which are liners and 26 are regular Procreate brushes
Activates creativity and enables unique patterns for every layering
Perfect for those calligraphies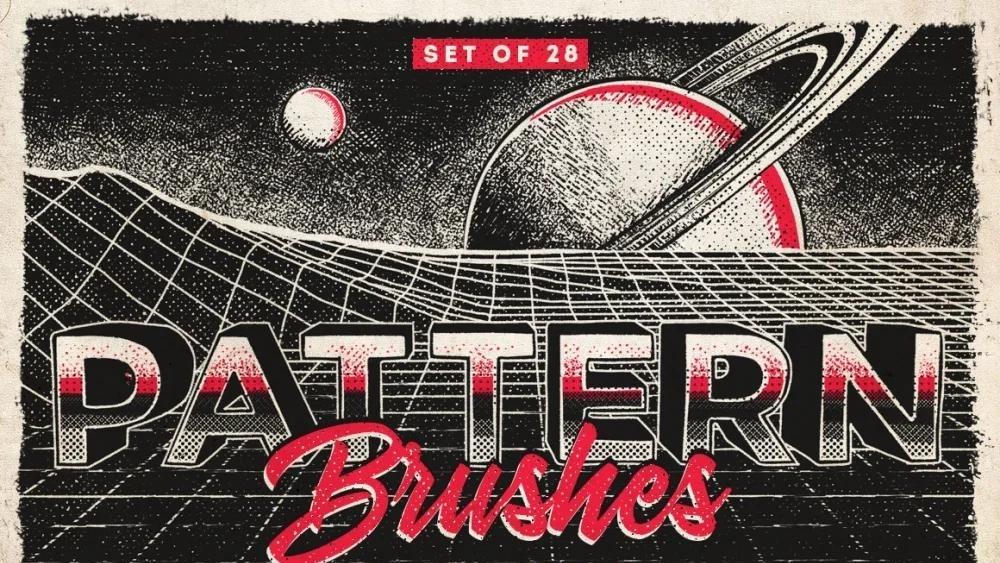 This collection of Procreate brushes gives you access to 28 unique smooth patterned brushes, perfect for generating a wide range of surfaces and shading effects in your artwork. In addition, an inker paintbrush is included as a free extra, perfect for outlining your artwork. Such brushes are ideal for giving your projects a vintage or comic feel, but some of them can even be stacked to create new textures, like worn paper textures.
Features:
Includes three different categories of brushes for Procreate: 14 halftones, 11 pattern brushes, and two textured brushes
Contains a preview sheet for practice and familiarization with brushes
Easy to use pattern brushes to add detail to your digital masterpiece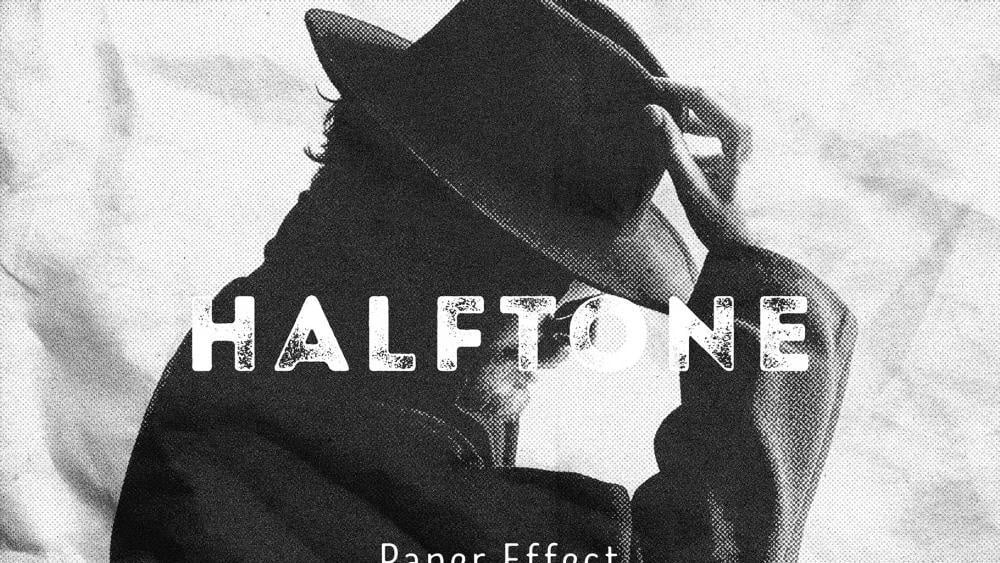 Being fascinated with the aroma of a printed paper book or magazine is like coming home to a familiar scent. However, suppose you can't experience that spark of happiness every day. In that case, you may relive it in your mind with a photographic effect that makes any digital photo look like it was printed on a vintage halftone sheet.
Conceptual art banners or handmade cartoons, whichever you want to call the final product, will astound with their authentic, handcrafted quality. When creating zine ventures, the effect is crucial since it allows for delivering newspaper-style photos and print-oriented elements.
Features:
Makes your artwork straight out from a newspaper of photo paper
Made with a high-quality PSD file for standard printing
Includes instructions on how to use it upon purchase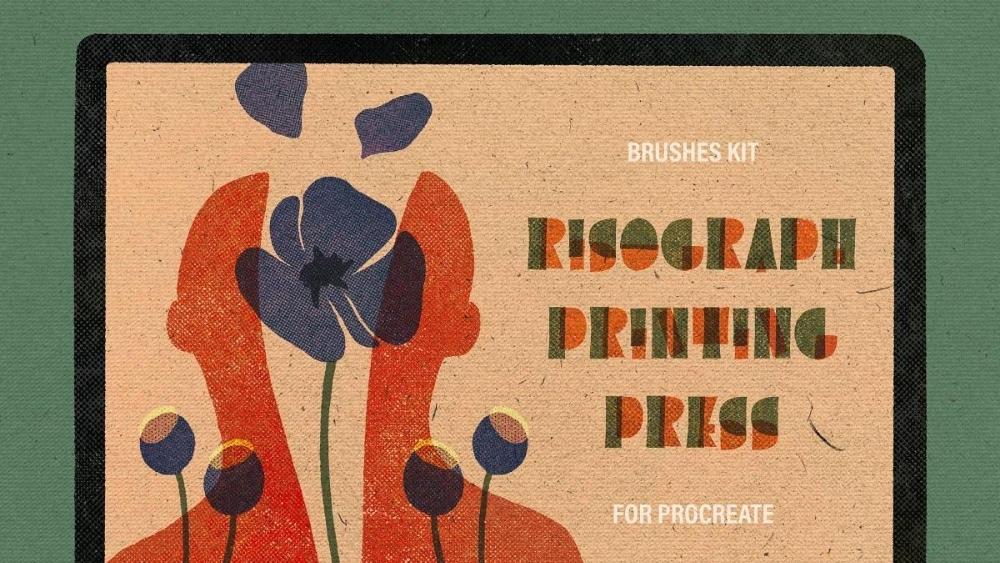 I am not joking when I tell you that said printing press effect brushes for Procreate will turn your iPad into a fully-functional printing office because it will. This brush kit contains 18 halftone brushes, ideal for creating artwork with a vintage look and feel.
It also has 12 different Procreate brushes, including six-stroke brushes and 6-grain applicators, to assist you in adding the illusion of depth and movement to your creations. These methods were once reserved for the most accomplished artists of the past century. The wait is over!
Features:
Includes 18 halftone brushes for Procreate, 6 paper brushes, 6 grain brushes, and 6 stroke brushes
Transport your artwork into something that can appear in 60's newspapers
Beginner-friendly with a seamless experience
Free Halftone Brushes For Procreate
We don't want to buy something that's not going to work, right? And we don't want to spend much money on a product that might not work either. With this in mind, this free Procreate halftone brush set is a great option to try. It's completely free, and there's no risk in trying it out. You can download these halftones for free, and you can keep them whether you like them or not.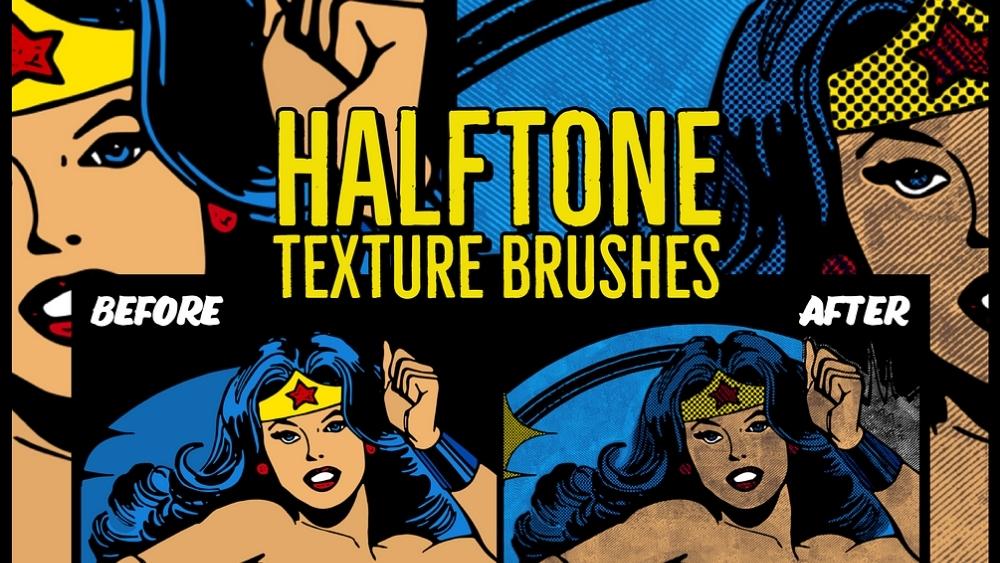 Last on my brush set recommendation list is this free sample pack because surely we want to try it without paying. Fortunately, I could elevate my graphic and artwork designs even with this sample brush set. The Procreate brush is very effortless and is also available in premium versions. That way, when you are convinced to buy one, you have a fast option.
Features:
15 free halftone brushes are suitable for alignments, density, opacity, and texture
Great set to enhance the shadow, texture, and adding letters in the graphic art
It has a premium version which unlocks more exclusive features
Final Words
Halftone brushes are a great way to add more details and dimension to your artwork. I hope this list of the best Procreate halftone brush sets has helped you decide which one you will use. Halftones are essential to add a vintage vibe to your work. You can also use them to create a blurred text effect. This type of brush set is perfect for creating a sketchy look. It's easy to use, so you can create various looks.
If you're unsure what Procreate brushes to use, try the free halftone brush set. You can test them first before spending more money on them. After all, there are many free alternatives that you can use to achieve a similar look. So, happy art creating with these Procreate halftone brushes! Thanks for reading,
Lilly-Mai
Share with your Friends: