9 Best Procreate Outline Brushes (+ Free Outline Brush)
Are you looking for the best Procreate outline brushes? Do you want to know which is the best outline brush to give perfection? If yes, you are in the right place. Whether you want one to shape a finished art or copy a new one, you need a quality Procreate outline brush to make proper outlining.
An outline can make your work stand out and add a new style and charm to your art piece. You will love the unique look and clarity. However, there are many options for choosing Procreate outline brushes.
While buying for the first time, you might get confused. If you buy the wrong product, you might not get the desired benefits on your digital drawing. Hence, we will cover the top Procreate brushes for outlining in the following. We discuss the features and positives as well.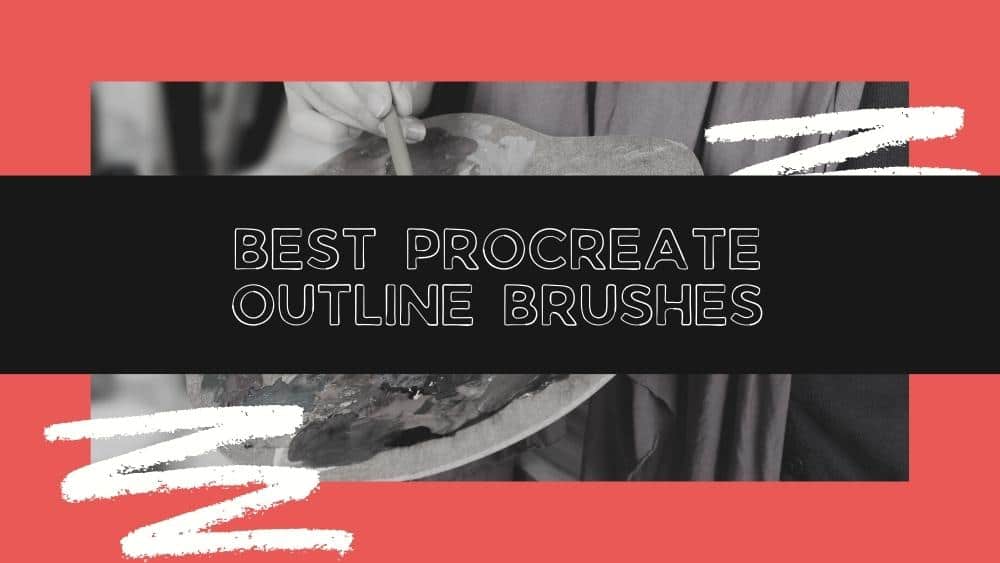 Moreover, these brushes are not going to hurt your pocket. There are also free options with no price at all! What is the best brush for outlining in Procreate? What brush should I use for the outline?
And make sure you follow these tips when working with Procreate outline brushes. Let's cover the best Procreate outline brushes with their features.
Best Outline Brushes For Procreate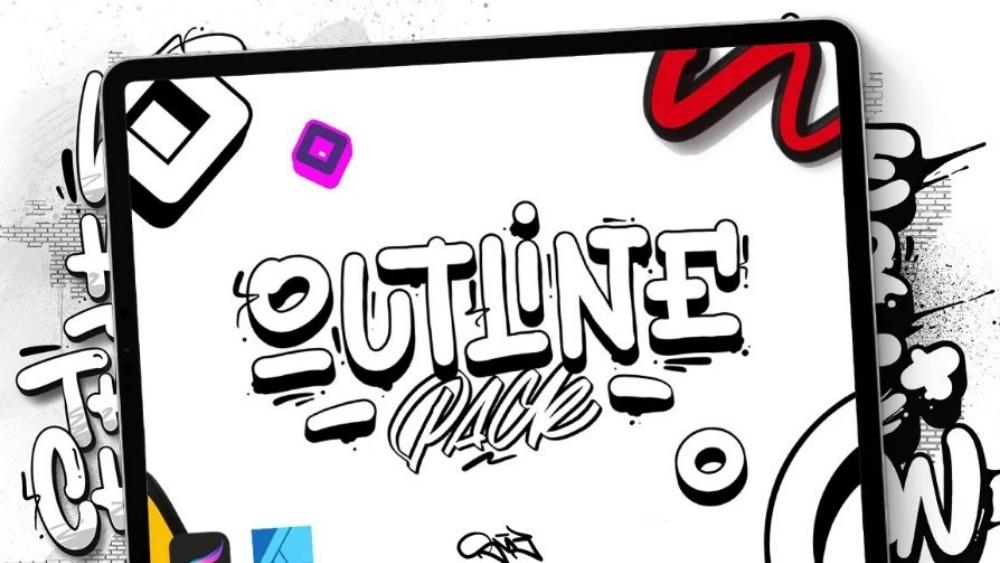 This set comes with 108 outline brushes. More importantly, the package includes seventy Procreate brushes, and they are available in three different sets. Also, twenty-eight brushes in this pack can be a perfect companion for an affinity designer. You have control over colors and can use these brushes for overlays and details. Again, there are three different sets, and each will serve some specific purpose.
Apart from that, the set has six extra brushes. In addition, it has stamps for bricks, cracks, extras, details, splatter, and halftones. Also, there are forty-two worksheets with six different styles of edges. Finally, you have tutorials and guides to ensure easy usage as well.
These brushes enable you to lift a pen and write in the same outline. The set has different styles of brushes. It helps you to try whatever you want without feeling restricted. This sets includes one of the best Procreate outline brush.
This Procreate outline brush set includes:
Seventy Procreate brushes
Three Procreate outline brush sets, all with different styles
A comprehensive manual with tips and tricks
42 Worksheets in 6 different styles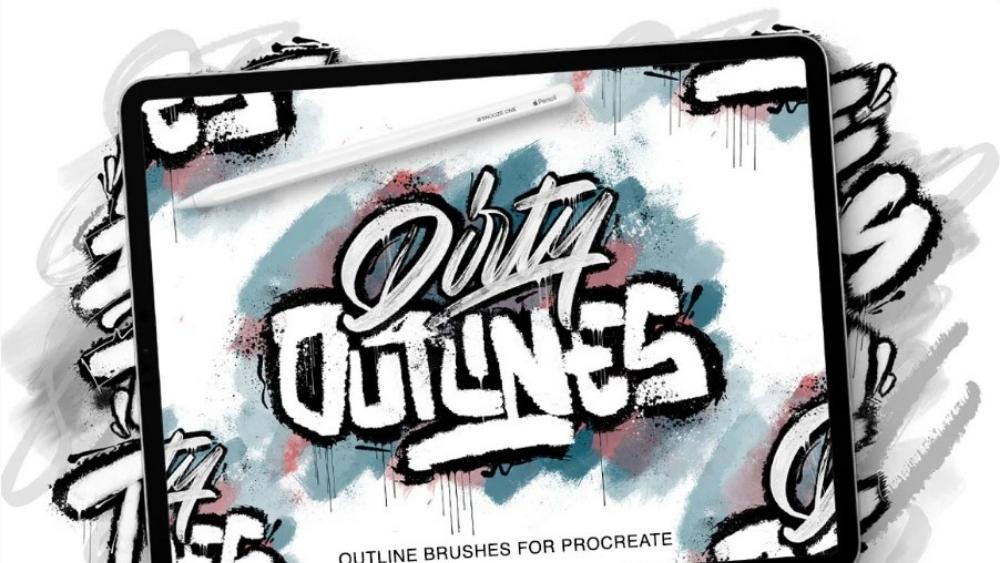 If you work on different shapes and textures, you can think of having Dirty Outlines. The set comes with 31 Procreate brushes, and you have a broad collection of textures. Moreover, you have control over colors and the freedom to lift the pen and write while maintaining the outline. In addition to thirty-one Procreate brushes, it has twenty-six worksheets. The worksheets feature alphabets in five different styles.
You have more freedom with a broad collection. Also, you can use one color for the outline and a secondary color to fill the inside. In addition, there are many options in tips, textures, and styles of edges. Therefore, you can try whatever variations you want to add life to your art piece.
This Procreate outline brush set includes:
31 handmade brushes for Procreate
A comprehensive selection of textures and tips
Drips and splatter brushes for creating backgrounds
Twenty-six worksheets in five different styles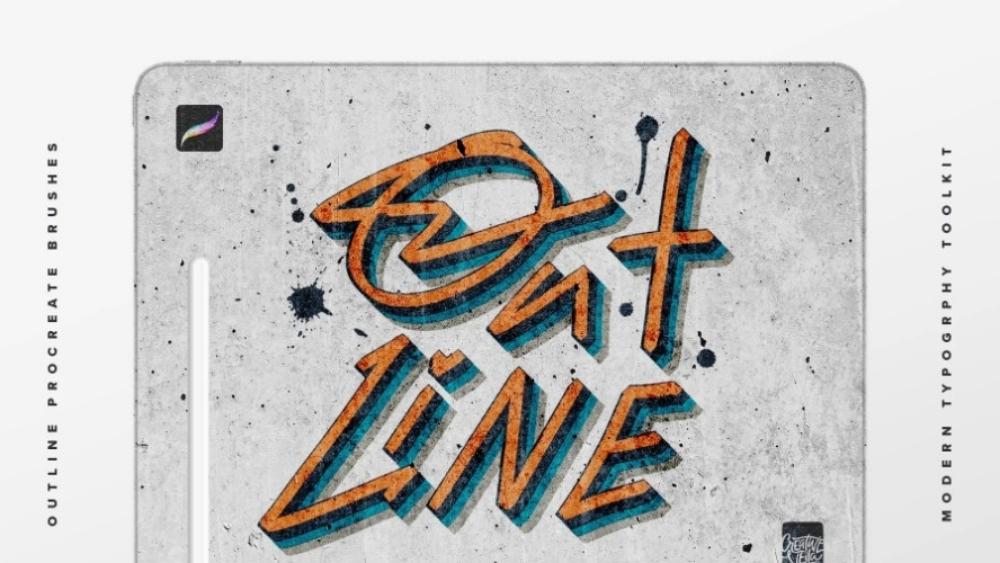 Outline Procreate Brushes is a Procreate outline brush pack that satisfies all types of users. Yes, the set has more than 120 halftone and outline brushes that you can use for contemporary typography designs. You have many combinations to get perfection. Also, you can combine different brushes and try endless possibilities. The pack includes 100 brushes for the outline. You can use them for abstract art, geometric art, 3D effects, and urban typography design.
Also, you can pick a suitable brush and adjust the radius to add street art and graffiti vibes to any artwork. You will love the variations and can give different styles to your work. Play with the brush size and brush stroke to achieve a range of other effects.
This Procreate outline brush set includes:
Procreate outline brush set with over 120 brushes included
Five stamp brushes
Seven halftone brushes
108 outline brushes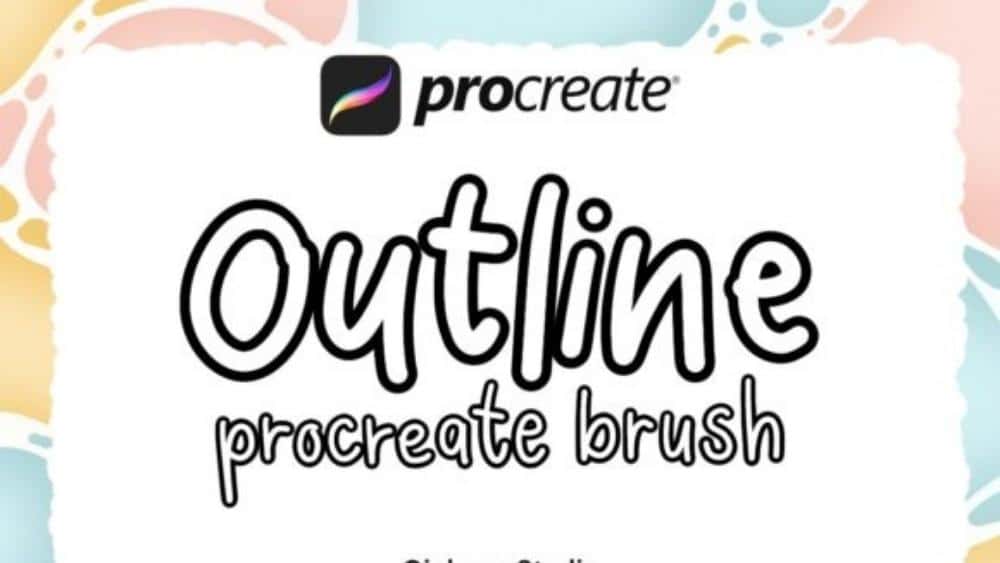 Outline Procreate Brush Set can be the best for all, including beginners. However, the end cost is negligible. Also, you can use it for the Monoline outline or sketches. Included are pencil brushes, an outline brush for Procreate, monoline brushes, and other things.
You can use this set for your graphics. Also, these brushes are perfect for your digital artwork. The collection will come as one zipped file, and you will get four outline brushes. This Procreate outline brush set is compatible only with the Procreate App.
This Procreate outline brush set includes:
Simple outline brush for Procreate
Monoline brushes included
Versatile and can support different projects
The pack includes four outline brushes in total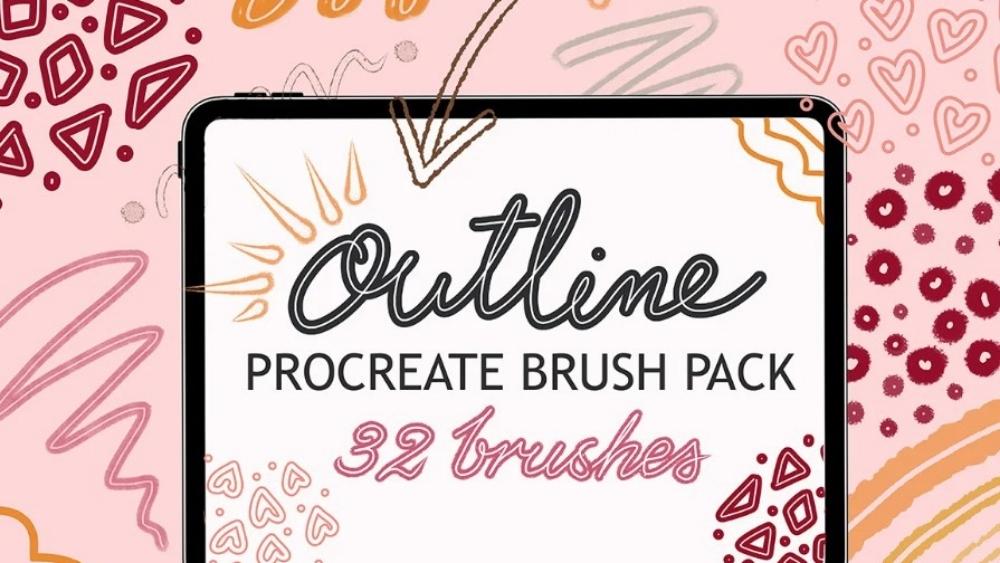 Outline Brush Set for Procreate comes with many options. You get all the help to outline your artwork. The pack comes as a great mix of inspiring design styles for your edges. Also, they all together can help with crazy sketches and elegant designs. However, each will present different appearances and properties.
More importantly, these brushes offer more freedom. You can adjust the thickness based on the demands of your work. You can use these brushes to make colorful graphics. Besides, they can be the best for leaflets, posters, and invitations. With this Procreate outline brush set, you can add a unique style to your art.
This Procreate outline brush set includes:
32 high resolution Procreate brushes
Thickness is changeable based on the project needs
Best for graphics, posters, and different artworks
Comes as an exceptional blend of inspiring styles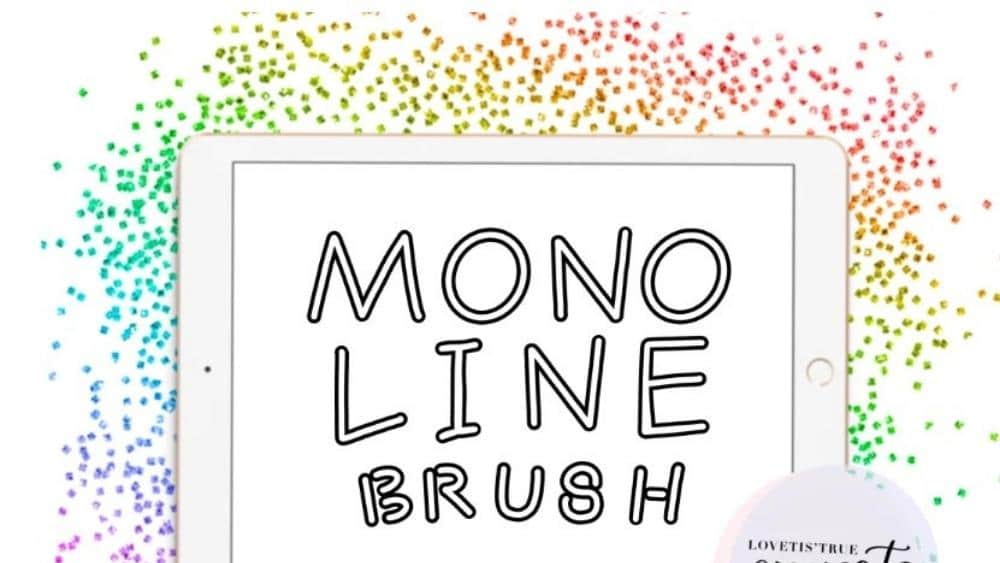 Monoline Outline Procreate Brush can be perfect for those looking for a commercial outline brush. It's a simple outline brush for Procreate, including only one monoline outline brush. However, it does not limit your choices. You will have a lot of freedom. For example, if you want the best effect, you can use hand letters without picking a stylus from the iPad. But you can expect the best outcome with hand letters.
Additionally, monoline outline Procreate brush is versatile. Use this Procreate brush set for iPad lettering, calligraphy, brush lettering, hand Lettering, sketching, and more.
This Procreate outline brush set includes:
One monoline outline brush
Compatible with iPad
Perfect for supporting different artwork projects
Helps in hand lettering, calligraphy, and many more
60 Outline Procreate Brushes include sixty brushes for your outline art or monoline art. You can use them to add shapes, shimmer, monoline, ribbon, 3D, or pattern effects to any digital art. The pack comes with 60 brushes. Ranging from a simple outline brush to pencil brushes or monoline brushes.
Step up your drawing game with pressure-sensitive Procreate outline brushes and draw the images you always dreamt of. The 60 different outline brushes give you all the freedom you need to do that.
This Procreate outline brush set includes:
Digital brushes for illustration and lettering
60 brushes to support your digital drawings
Monoline, shapes, patterns, shimmer, and more are included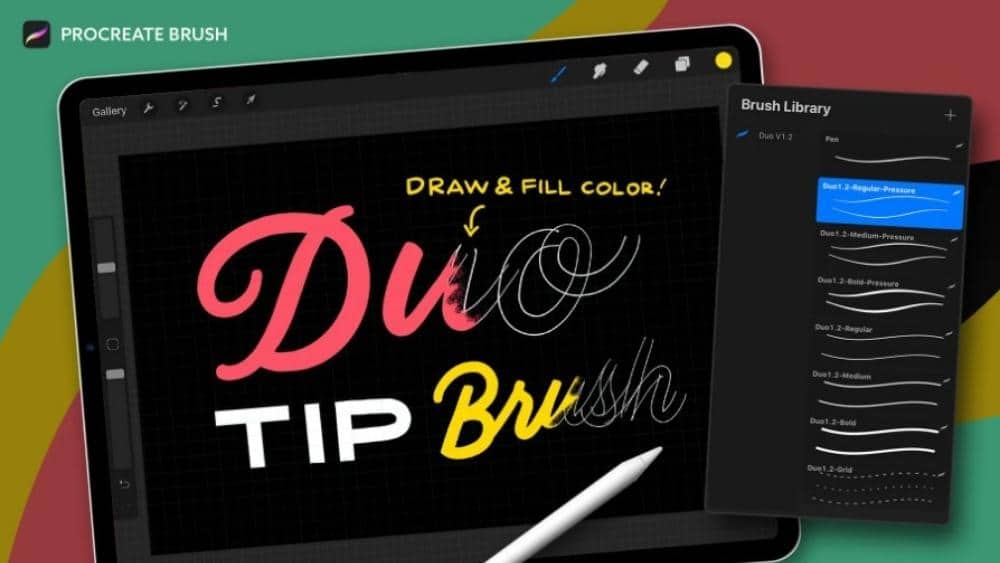 Procreate Duo Lettering Brush Pack features a dual-tip Procreate brush. You can use it the way you want to get perfection. Moreover, the pack has Monoline and Pressure-sensitive styles. Both have three different weights to support your artwork. You can use bold, regular, and extra bold weights.
Additionally, the pack comes with improved brush sets and minimized stray points on your edges. Therefore, you can get the best outlines of any work. The package includes a Procreate dual tip brush, installation guide, JGP image of the product usage, and dot grid brushes. Dot brushes can help in lettering layouts.
Follow the guides to make the most of these Procreate outline brushes. They can support your artwork when you know how to use them right.
This Procreate outline brush set includes:
Dual tip Procreate brush
Pressure-sensitive
Best for filling in and lettering outline
Comes with usage and installation guides
Three different weights for a variety of artworks
Free Procreate Outline Brush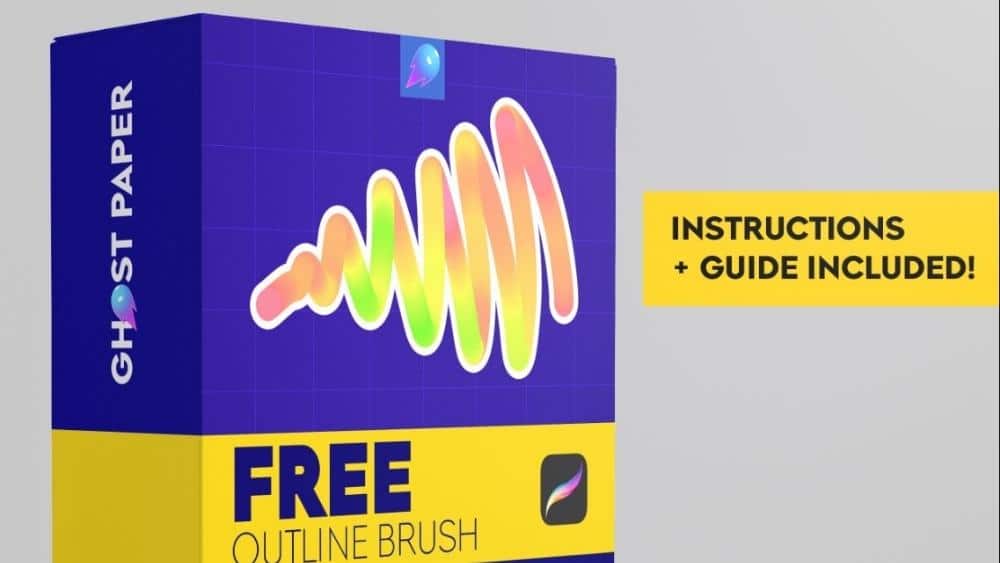 If you are looking for a free option, the Procreate 5 Brush set is worth trying. These are easy to use and practical as well. Yes, it comes with a simple outline brush for Procreate, and they can pop against any background. All you need to do is change the brush color to get the desired shade for the outline.
You can get this for free and outline your artwork without additional effort. In addition, you can change the brush color and shape the work without experiencing any difficulty. Download the free Procreate outline brushes, receive your digital files and start drawing immediately!
This free Procreate outline brush set includes:
Free Procreate outline brushes
Simple to use
Instant free download
Conclusion
If you are looking for the best Procreate outline brushes for your work, you can choose from the above list. They are easy to use and can easily support your artwork. You can get them in various styles, weights, and sizes. Also, they come with pressure-sensitive capabilities to make them more practical.
You can use these outlines on various artworks without experiencing any problems. Also, the brushes come with easy installation guides and usage instructions. So you can get the most out of them with ease.
Have fun with these Procreate outline brushes! And thanks for reading,
Lilly-Mai
Share with your Friends: