10 Things About Procreate Pocket You Didn't Know
Procreate pockets gets more and more popular. Have you ever wanted to draw something but didn't have access to a pencil or paper? Or perhaps you'd like to try your hand at something new but aren't sure where to begin? Procreate may be able to assist you.
Procreate is an iOS app that allows you to draw whatever you want. The app detects finger movement and converts it to lines on the screen using the Apple Pencil. This means you won't have to worry about erasing previous marks when you draw.
Procreate can be used to sketch ideas, plan designs, or even create works of art. The Procreate Pocket version of Procreate is now available for your iPhone.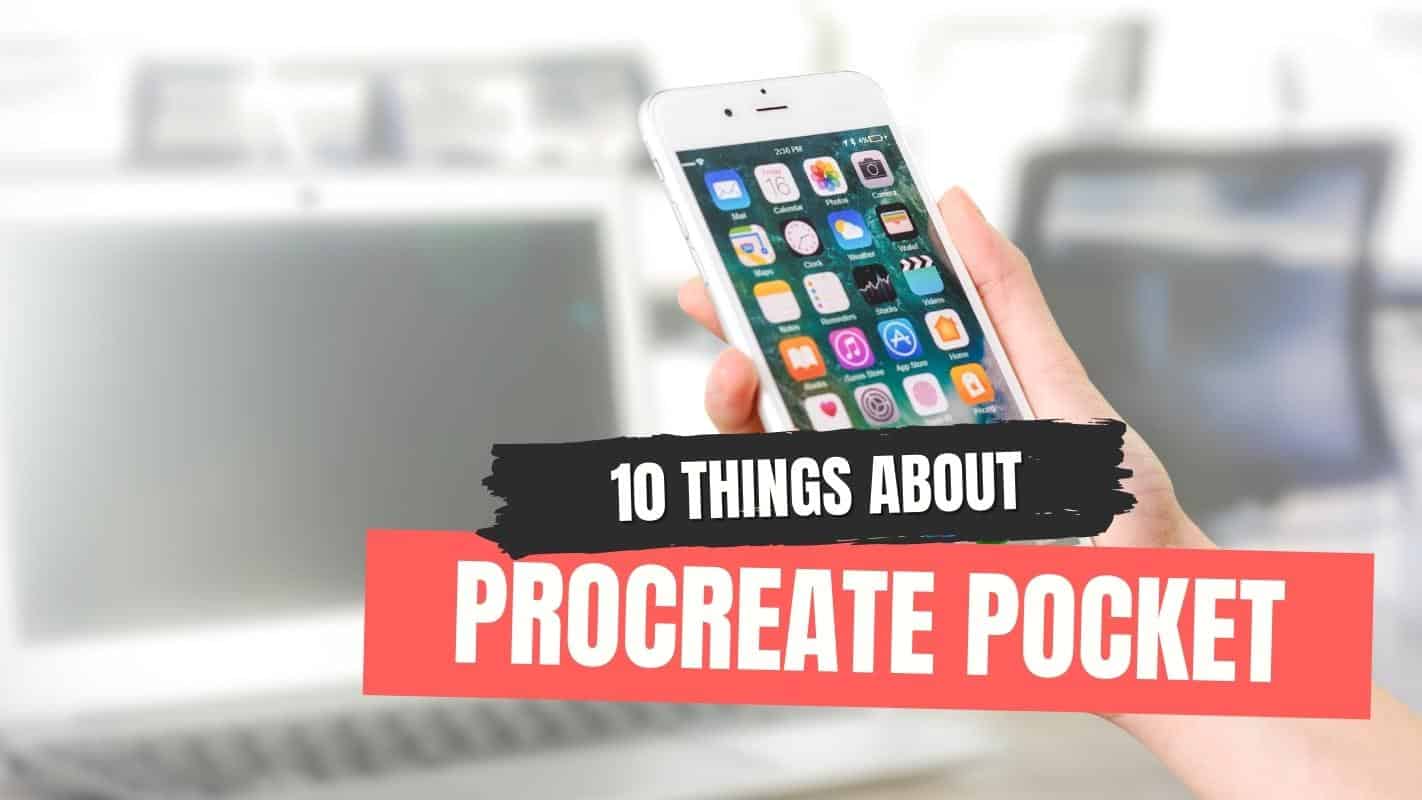 Procreate Pocket comes with everything a creative artist needs to create expressive sketches, stunning paintings, and stunning animations. Work on your laptop, on your phone, on the train, or in a coffee shop while waiting. It's a portable art studio with everything you need.
Ten Things You Didn't Know About Procreate Pocket
Here are ten things you didn't know about Procreate Pocket:
1. Powered by Valkyrie
Procreate Pocket is powered by Valkyrie, which is the first thing you should know. Valkyrie is the world's fastest 64-bit painting engine. It's also for iPhone. Valkyrie allows you to draw and paint as an actual painting or drawing. This provides instant feedback for everything you draw on your Procreate pocket app.
2. Time-Laps Replay
With Procreate's well-known Time-lapse replay feature, you can relive and replay your creative journey. This is a clever Procreate feature that is also available on Procreate Pocket. See how your creations come to life in a fast-forward video. You can even record it and upload it to your social media accounts.
3. 120Hz ProMotion Support
You can enjoy full 120Hz ProMotion support if you own an iPhone 13 Pro or Pro Max. Drawing on your iPhone is an absolute pleasure and a highly satisfying activity, thanks to the 120Hz refresh rates. With a higher refresh rate, you can work faster and more precisely than before, and you'll get more real-time feedback on your drawings.
4. Editors' Choice
In the Apple App Store, Procreate is a highly praised and rated app. Editor's Choice has been given to Procreate Pocket several times in iPad and iPhone categories. It is one of the most popular apps in the Apple Store, with over 3 million users worldwide.
5. Tons Of Brushes For Your iPhone
Brushes are also included with Procreate Pocket. Airbrush, chalk, oil, pastel, watercolor, charcoal, and various other brush types are just a few examples. You can use these brushes to add multiple artistic effects to your work. And you have complete brush control and tons of brush settings available for you to use.
You can even use the built-in Brush Studio to create your own brushes or import Brushes from Adobe Photoshop to use in Procreate Pocket. In addition, brushes can be exported and imported, and shared with friends.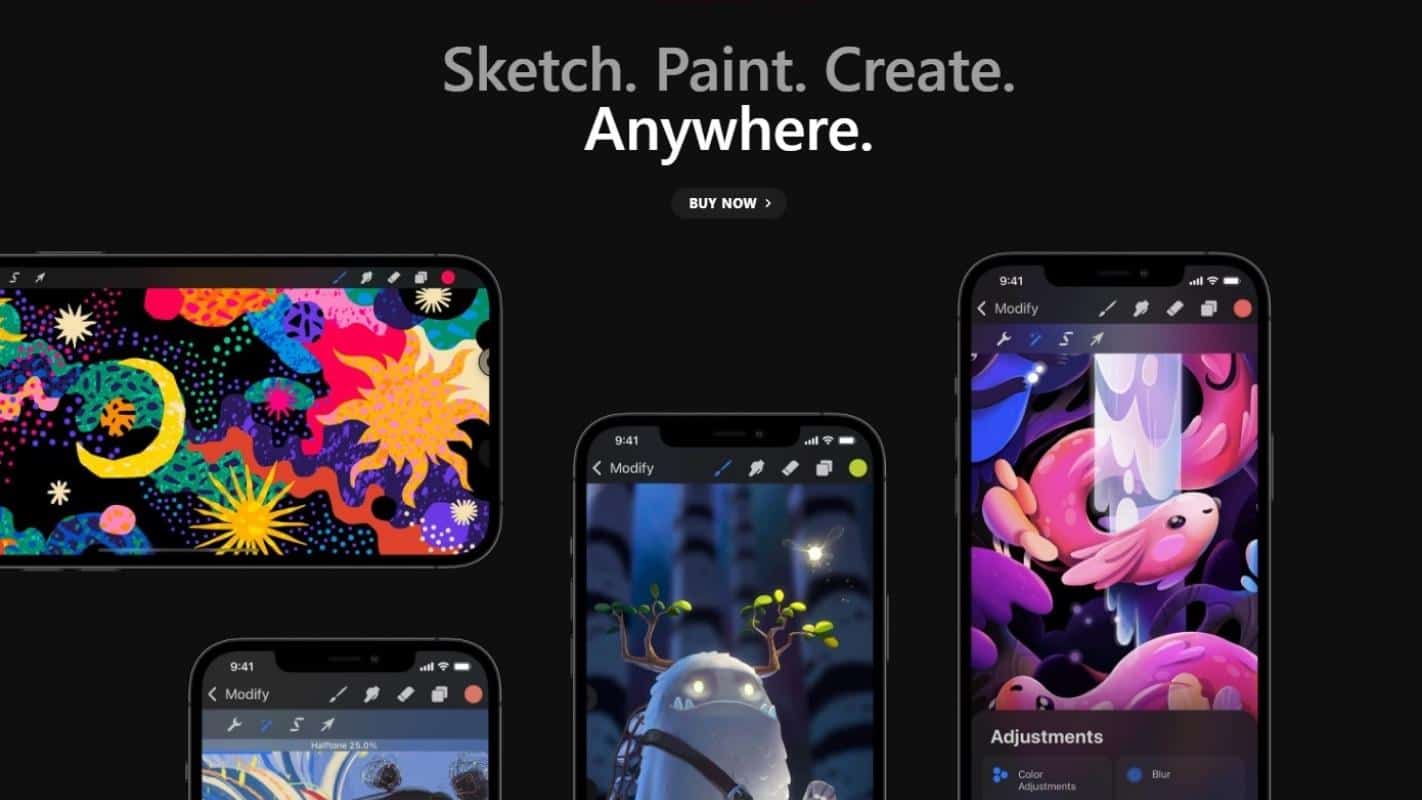 6. Make Your Own Animations
Procreate isn't just a drawing program. It's also an animation tool. Use one of the many pre-made motion templates to create stunning animations. Alternatively, you can start from scratch and animate any object you want. Create storyboards, GIFs, simple or complex animations, and more. Then, in total 4K resolution, export them.
7. Color Without Compromise
Working with colors has never been easier than with Procreate Pocket. First, select any color in your image with the color picker. Then, with a few taps, apply it to any object. Even better, there are four different color modes to choose from. Each way gives your artwork a distinct look and feel. In addition, color profiles can be imported from your iPad or third-party sources and used on your iPhone.
8. Dark Mode Made For iPhone
Every day, the dark mode becomes more popular. When we asked people what they wanted to see in future versions of Procreate, the dark mode was one of the most requested features. They listened, and we're pleased to announce that dark mode is now available. It's better now than it was before, and it's fully optimized!
9. Apple Pencil? No, But Don't Worry!
While the iPhone lacks support for the Apple Pen, it does have 3-D Touch, which allows you to paint with your finger or a compatible pen using pressure. In addition, because it was designed specifically for the iPhone, it includes full support for touch feedback, P3 wide colors, and multi-threading, which takes advantage of its multiple cores.
10. Dramatic Finishing Effects
Procreate Pocket can be used to create dramatic finishing effects on various objects. Using multiple levels of blur, glow, and halftone, you can create unique textures. Next, make your images more realistic by adding realistic shadows and reflections. You can also change these settings in real-time while painting. Finally, add chromatic aberration, gradient maps, and more to your art.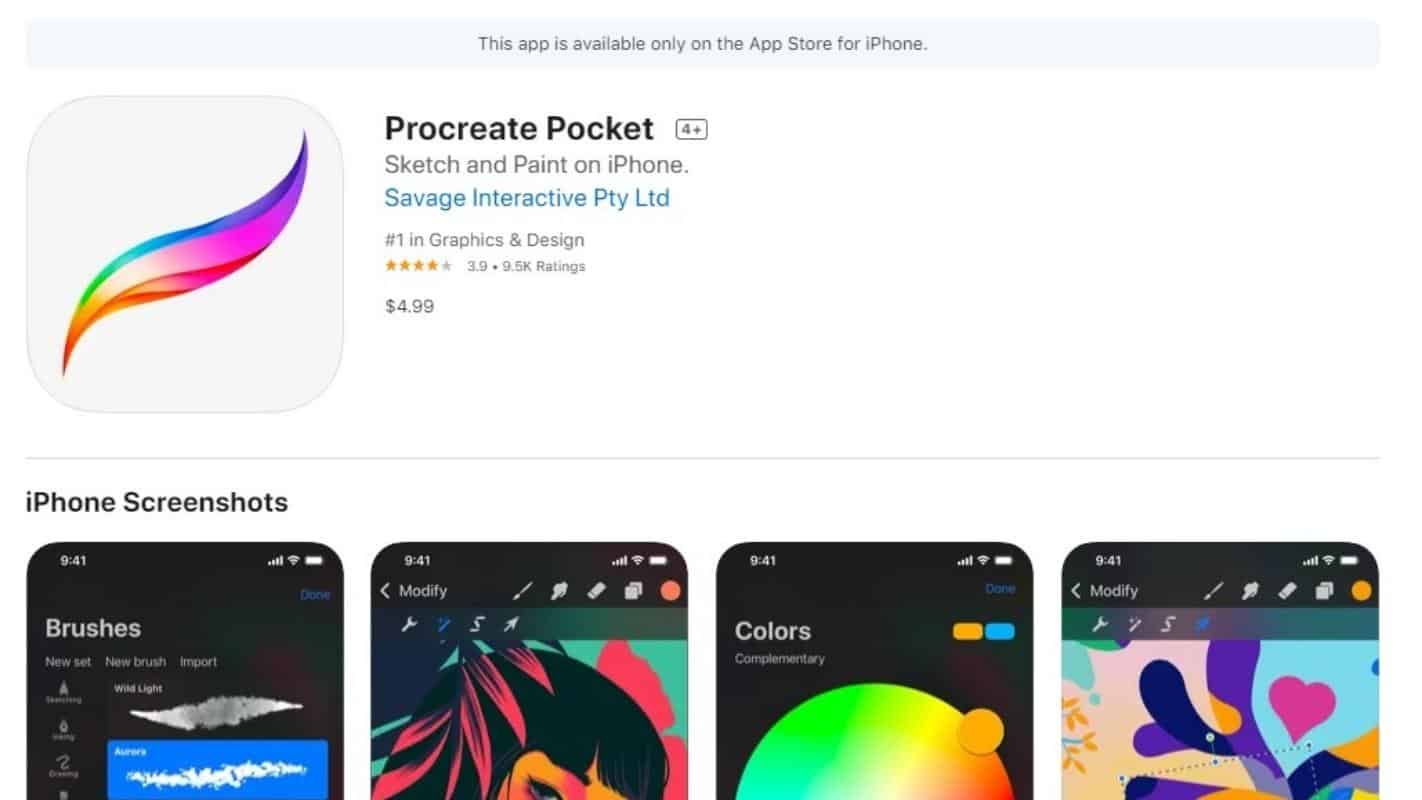 Free Goodie
So, as a thank you for reading this far, we've prepared a free gift for you. Brushes straight from Procreate for your iPhone's Procreate Pocket App. Get the brushes here: https://procreate.art/all-star
So, that's it. 10 things about Procreate Pocket you didn't know.
Happy painting! And thanks for reading,
Lilly-Mai
Sources:
Share with your Friends: