The 10 Best Procreate Sketch Brushes (+ Free Sketch Brushes)
Creating sketches with Procreate sketch brushes is really popular nowadays. However, you need to have the best tools to create a good sketch. Procreate sketch brushes can make a massive difference to your final work of art. There is a wide variety of sketch brushes to choose from. Personally, I cannot imagine my Procreate life without having my favorite brushes.
If you are looking for the best sketch brushes for Procreate, you are at the right place! I am here to present to you some of the best available options.
The Best Procreate Sketch Brushes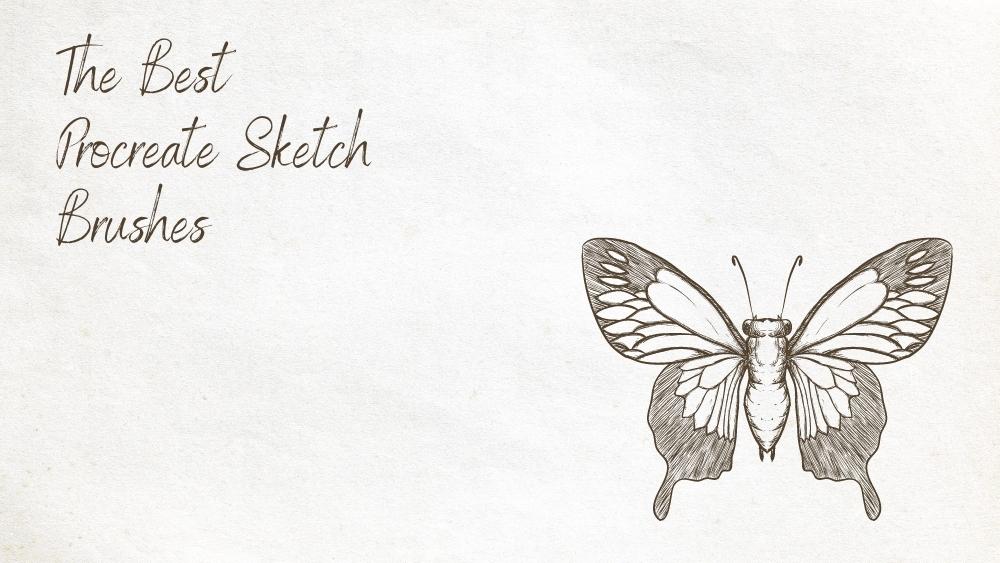 In this vast world of digital painting, I cover some of the best Procreate sketch brushes. All of the brushes are of excellent quality and performance. Throughout my digital art career, I've experimented with all of them. And I promise, with those brushes, Procreate will be a lot more fun! Let us start with the list of the best sketch brushes for Procreate: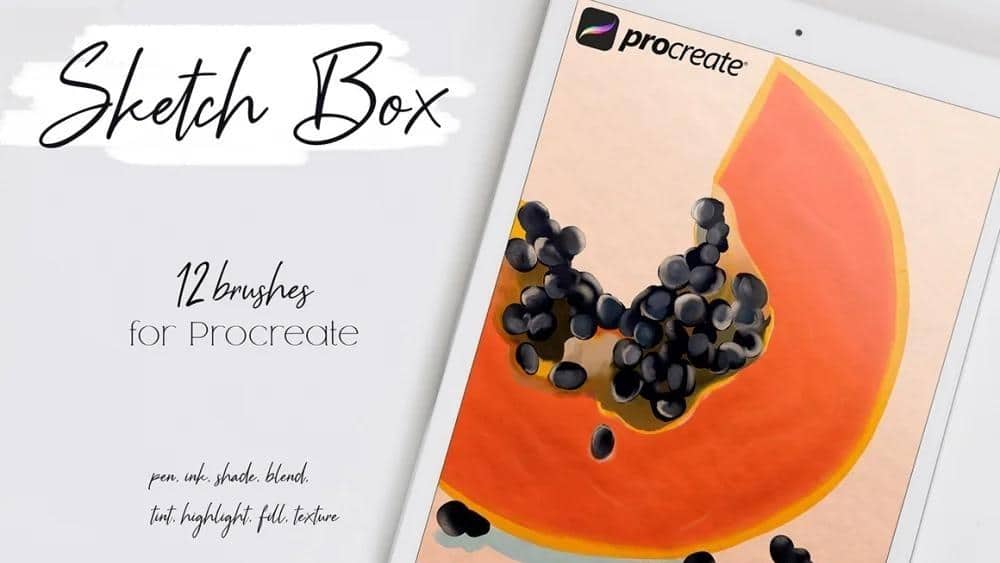 This Sketch Box is perfect for every type of Procreate artist. It includes 12 different brushes. The great thing about this box is the variety of brushes. Some have a rougher feeling, whereas others have a smoother feel. Also included are Procreate sketch brushes for highlighting and shading. They are easy to use and very efficient.
Features of this sketch brush set for Procreate:
12 very different Procreate sketch brushes
Perfect for painting, highlighting, and shading
Easy to use and quick results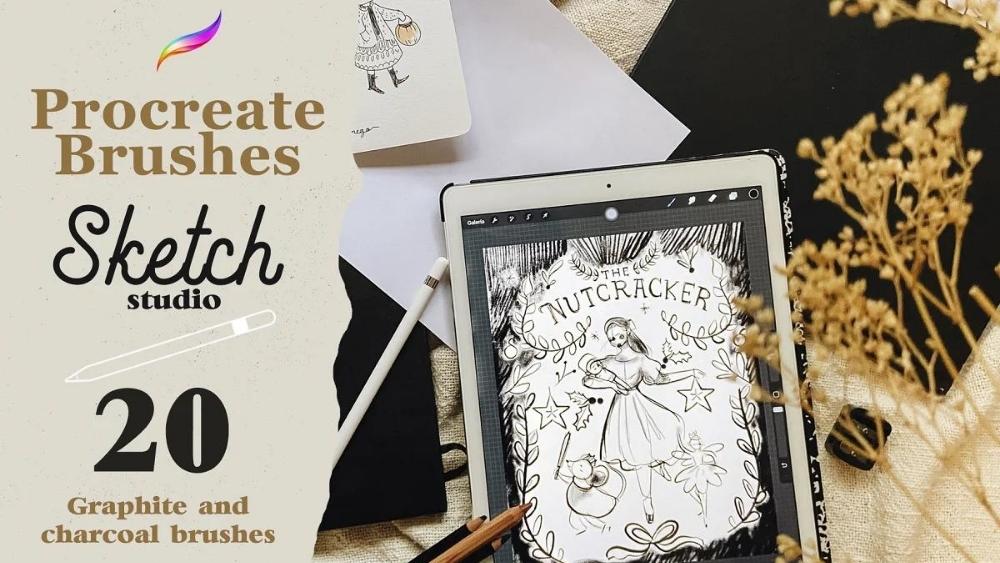 A new, modern set of brushes, created for everyone wishing to go digital art. If you like sketching with different mediums, this set is for you. I absolutely love the graphite and charcoal brushes in this set. Those traditional choices will never disappoint! You get all the perks of sketching in charcoal without all the mess.
Features of this sketch brush set for Procreate:
20 fully customizable Procreate sketch brushes
Variety of textures
Includes favorite, traditional mediums, like graphite and charcoal
Includes both sketching brushes and texture brushes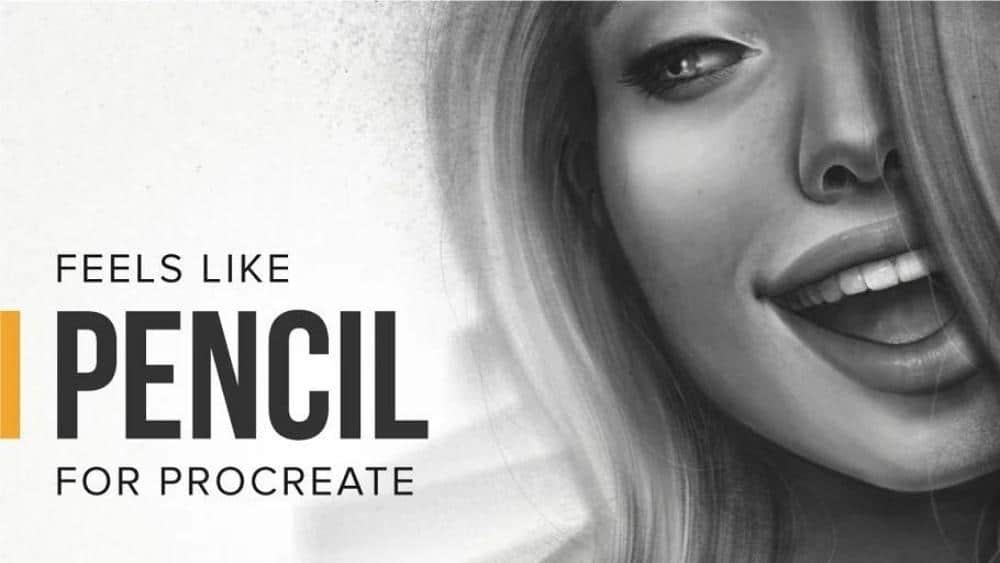 I love this set because of the realistic feeling you get from drawing. Its 23 brushes are designed to create some real-life artworks. They are ideal for gesture drawing and quick sketching. That's not all! A free bonus accompanies your purchase. You get 15 free paper textures to make your drawing experience even more amazing!
Features of this sketch brush set for Procreate:
Highly realistic brushes
Ideal for gesture sketching and coloring
ree bonus-15 wonderful paper textures
Can create both soft, loose strokes and sharp ones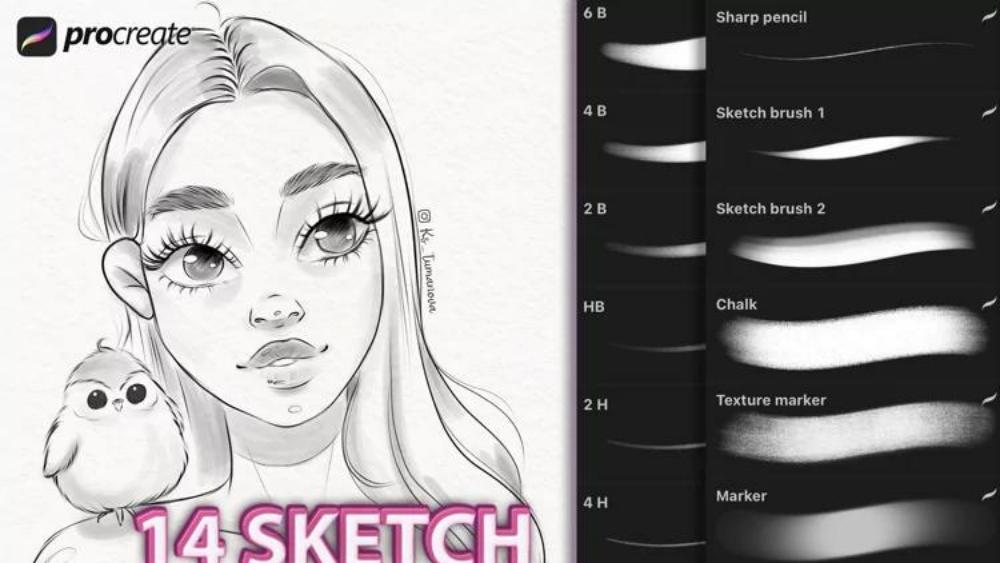 This set is perfect for newbies in the whole Procreate business. They are simple to use and offer specific textures. Although the collection includes 14 Procreate sketch brushes, the variety is ideal for hobbyists. Their watercolor sketch brushes are among the best out there! The set is also one of the most affordable on the market.
Features of this sketch brush set for Procreate:
14 different sketch brushes
Perfect for every new Procreate hobbyist
Easy to use and simple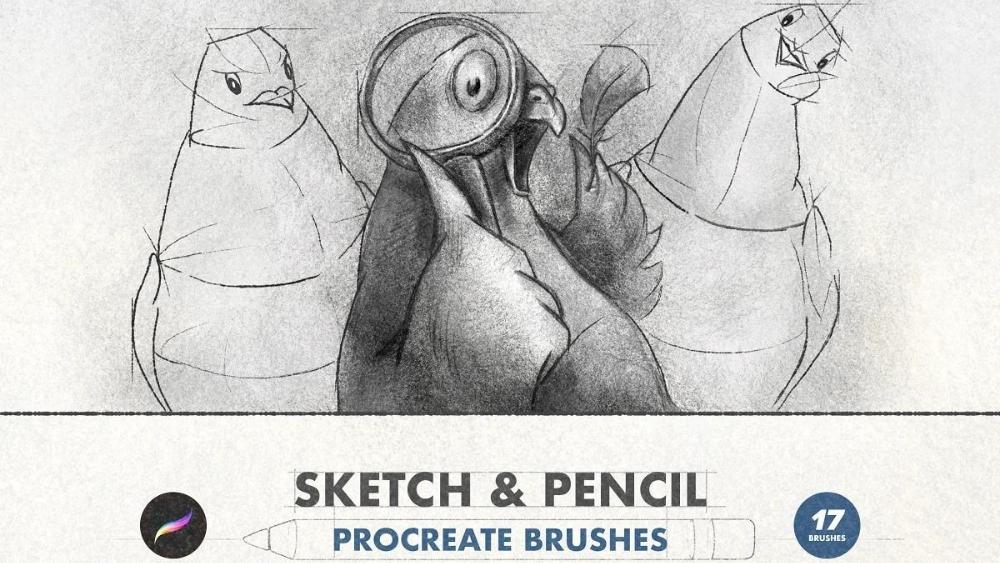 My favorite set of sketch brushes based on pencil texture! When using these brushes, you will feel like drawing on real paper. 17 different Procreate sketch brushes accompanied by 10 grunge paper textures in PNG form are here for you. You should not miss drawing with the sleek imitated pencil! It's super realistic!
Features of this sketch brush set for Procreate:
10 sketch brushes and 7 pencil brushes
Bonus gift: 10 grunge paper textures
High-quality and efficient brushes
Suitable for both hobbyists and professionals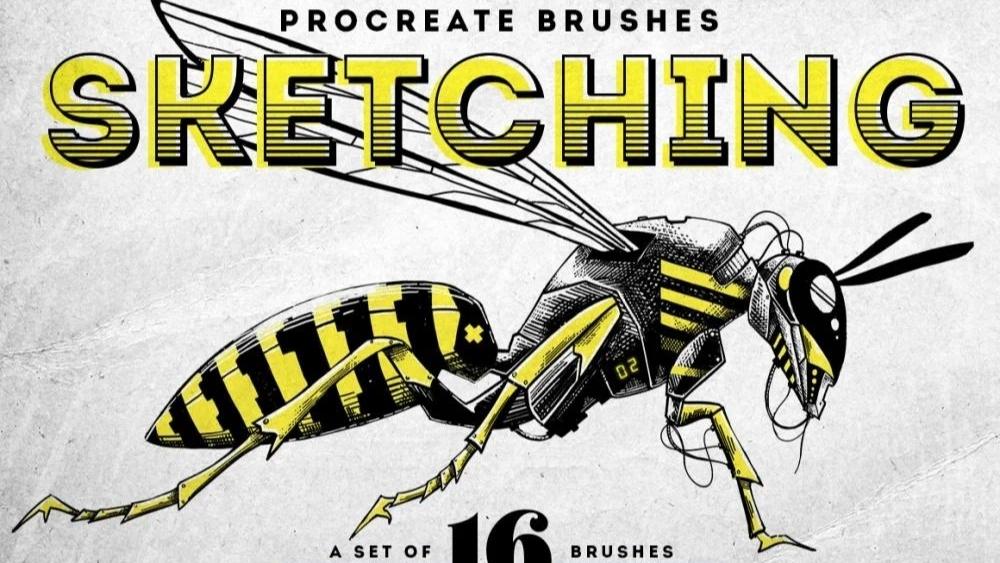 Have you ever worked with traditional material, like ink? If yes, you should know how difficult it can be. Thankfully, working ink with Procreate is not difficult at all. These Procreate sketch brushes made by MiksKS are of two types: 8 marker brushes and 8 ink brushes. What I like most about this set is that it works great with quick sketches.
Features of this sketch brush set for Procreate: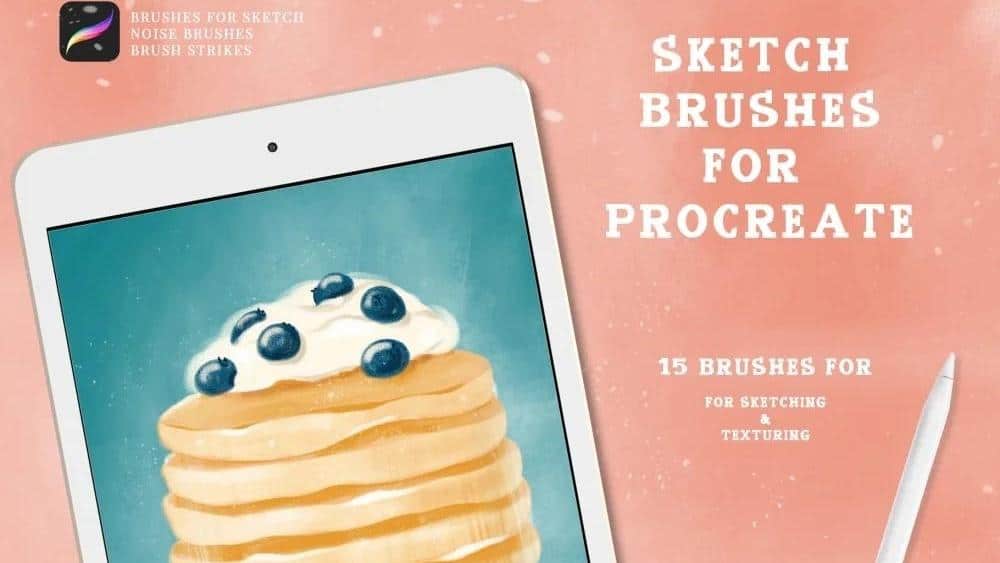 The great thing about this sketch brush kit is that it includes some stamp brushes. By using it, you can make realistic objects really quickly. The set consists of 15 Procreate sketching brushes. Some brushes offer a modern look, while others provide your work a more vintage look. The dusty-looking and speckled brushes, in particular, are what makes this set so unique.
Features of this sketch brush set for Procreate:
Procreate sketch stamp brushes included
Realistic object creation
Vintage and traditional brushes
Variety of brushes-perfect fro fills, textures, strokes, and spots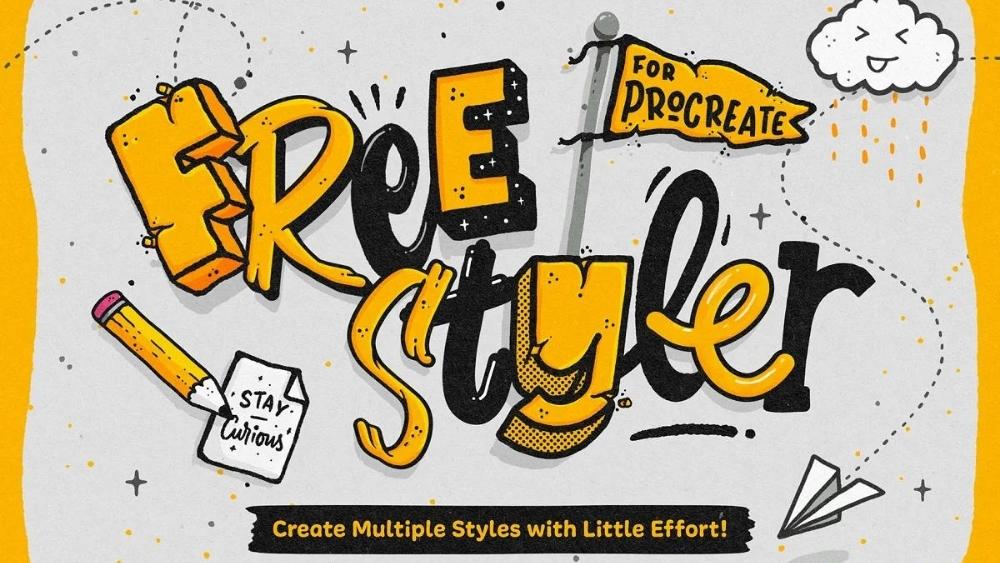 Freestyler is the perfect set if you really love variety. It offers so many different brushes you will absolutely love! The most powerful brushes in this set are the outline, 3D, texture, and monoline brushes. What's more, you get some exciting bonus packs. An excellent color palette and a bunch of eyes and mouth brushes are included in the set.
Features of this sketch brush set for Procreate:
Multiple styles, variety of brushes
Bonus packs (paper texture brushes, color palette, and unique mouth and eyes brushes)
In-depth manual with helpful tips and tricks
Different lettering styles perfectly blended with doodled elements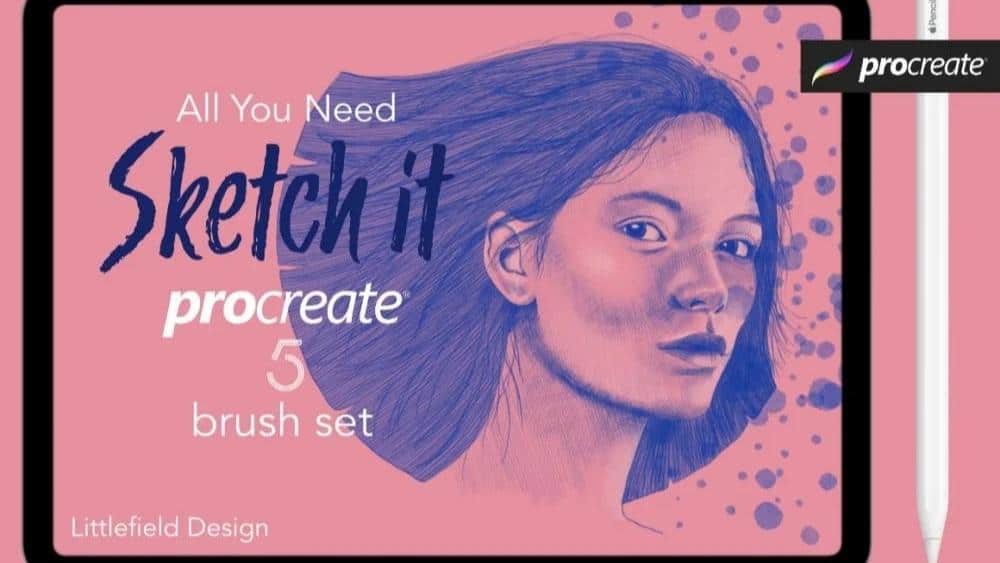 Littlefield Design sketch brushes are simple, easy to use, and efficient. The variety of brushes is not that wide. The set includes 9 pencil brushes and 6 texture brushes. However, the effect created by those brushes is something more than realistic. This set was among the first ones I used when I started my journey in Procreate. It helped me learn the basics of this technique in a funny way.
Features of this sketch brush set for Procreate:
15 different brushes (pencil and texture)
Easy to use, perfect for newbies
Realistic final result
Free Procreate Sketch Brushes
It's never easy to learn something new, and you may not want to spend any money, to begin with. As a result, it's always beneficial to try something for free. And that is precisely what I have in store for you. A free Procreate sketch brush set – available to download for free. You can begin working on your sketches right away. Let's get started with your iPad and Apple Pencil!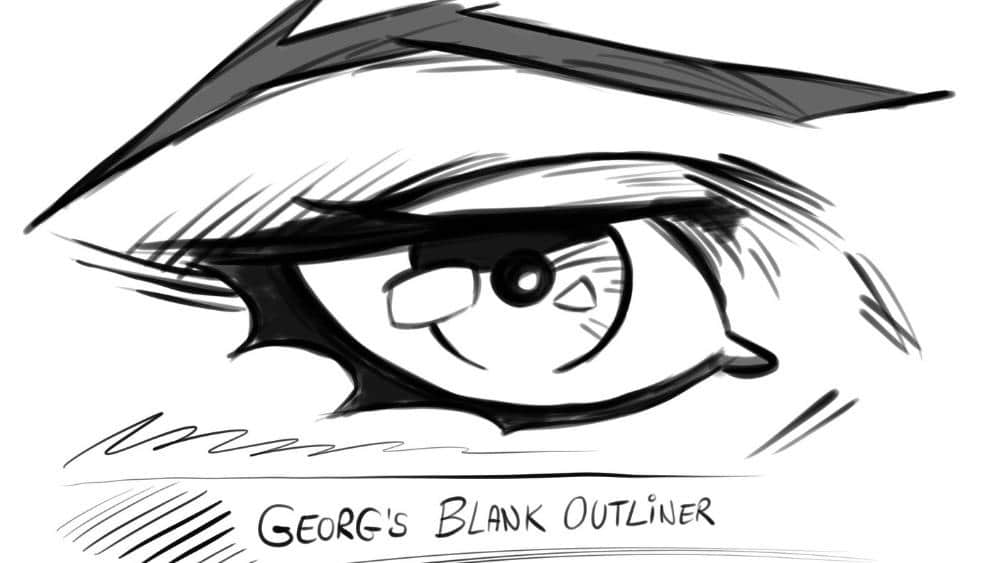 Are you a new Procreate hobbyist? If the answer is yes, you may prefer to start experimenting with a free set of brushes. 7 different brushes are available for you to try for free. They are suitable for both drawing, sketching, and creating realistic artworks.
Features of this free sketch brush set for Procreate:
Perfect for newbies, realistic result
Suitable for painting and sketching
Free sketch brushes for Procreate, high-quality
Conclusion
Procreate sketch brushes are an important tool for every sketcher. Whether you are a professional developer or a new hobbyist, it is vital to choose carefully. Those brushes are exactly what you need if you're a fan of quality tools. Sketching in Procreate is definitely fun. The open-source nature of this tool has attracted lots of people.
The list of the best Procreate sketch brushes mentioned above are all amazing, easy to use, and highly efficient. Depending on your sketching preferences, you should choose a brush that makes you happy. After all, Procreating is all about creating magnificent content personalized to your own imagination.
So, happy sketching with these Procreate sketch brushes! And thanks for reading,
Lilly-Mai
Sources:
Share with your Friends: