Can't Focus at Work? 7 Reasons You're Losing Concentration
Do you ever find yourself struggling to focus at work, despite your best efforts? You're not alone. In today's fast-paced, digitally-driven world, maintaining consistent focus and productivity can be challenging.
There are several factors that may contribute to a lack of focus or brain fog, from inadequate sleep and stress to external distractions and even underlying mental health conditions.
Understanding these reasons can help us make effective changes in our daily habits for better concentration and performance on the job.
7 Reasons Why You Can't Focus At Work
The list of reasons why individuals may struggle to focus at work includes digital distractions, multitasking, inadequate sleep, stress and anxiety, boredom, hunger, and poor lighting.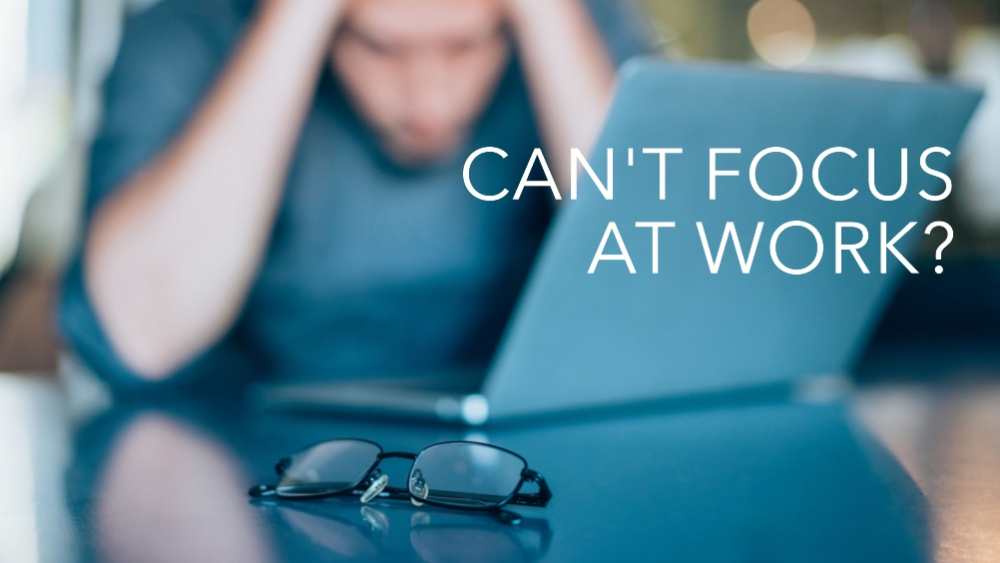 1. Digital Distractions
One of the main reasons you might be finding it hard to focus at work is the constant bombardment of digital distractions that come your way. In today's world, it's almost impossible to completely avoid these, but understanding how they affect your productivity and finding ways to minimize them can help you stay focused. Let's take a look at some common digital distractions that are stealing your attention:
| Digital Distraction | Impact on Focus |
| --- | --- |
| Emails | Constantly checking and responding to emails can fragment your concentration, making it hard to stay focused on the task at hand. |
| Social Media | Scrolling through social media feeds can eat up valuable time and make it difficult to refocus on your work. |
| Instant Messaging | Workplace chat apps can be helpful for quick communication, but they can also be a source of constant interruption and distraction. |
| Notifications | App and device notifications can pull you away from important tasks, even if just for a few seconds, disrupting your focus. |
| Online Browsing | Random browsing can quickly turn into a time-consuming rabbit hole, making it hard to get back on track and focus. |
Remember, as per our important facts, the average knowledge worker can only focus for 40 straight minutes without communication. So, to regain your focus and conquer these digital distractions, try turning away from the information stream and focusing on energy-enhancing activities.
2. Multitasking
Multitasking might seem like an efficient way to get more done in your busy work day, but ironically, it is often a major reason why you can't focus at work. Our brains are wired to concentrate on one task at a time, and when we try to juggle multiple tasks simultaneously, our attention becomes divided, and the quality of our work suffers.
Think back to those times when you tried completing a challenging task while constantly checking emails or attending phone calls. Chances are you felt overwhelmed and were unable to give your full attention to any single task.
Remember Steve Jobs' strategy of handling his demanding tasks – He tackled them one at a time with intense focus! By dedicating your undivided attention exclusively towards each individual task rather than dividing it amongst numerous tasks simultaneously, not only will the quality of your work improve, but so will your overall cognitive performance.
Multitasking is associated with reasons why people can't focus at work.
3. Inadequate Sleep
Inadequate sleep sneaks up on you, silently sabotaging your ability to perform at your peak. It's no secret that not getting enough sleep can wreak havoc on our brain cells and cognitive function.
As an adult striving for self-improvement, it's crucial to understand that skimping on rest can lead to decreased creativity, mood swings, and even reduced physical activity over time.
If you're consistently clocking in less than the recommended 7 to 8 hours of sleep each night, chances are your performance may suffer as a result.
Lack of sleep can greatly impact the ability to concentrate.
4. Stress And Anxiety
When I feel stressed or anxious, my ability to focus on work tasks is severely affected. This is because high adrenaline levels caused by stress can actually lead to anxiety, resulting in decreased work performance.
In fact, chronic stress can result in a number of negative health effects, including insomnia and weakened immune system function.
If you're struggling with stress and anxiety affecting your ability to concentrate at work, there are steps you can take to address these issues. For example, practicing mindfulness exercises or breathing techniques can help reduce symptoms of anxiety and promote relaxation.
Additionally, making time for regular exercise and getting enough sleep each night can improve both physical and mental well-being while also boosting concentration levels throughout the day.
5. Boredom
I know how it feels when boredom sets in at work. It's frustrating to feel like you're not engaged, and your mind is wandering aimlessly.
However, not all types of boredom are created equal. Indifferent boredom, where you don't care about the task at hand, can be detrimental to productivity. On the other hand, calibrating boredom, where you're challenged but still motivated to complete a task, can lead to increased focus and better performance.
6. Hunger
Sometimes when I can't focus at work, it turns out that I've been too busy to eat. Hunger can be a major distraction and is often overlooked as a reason for lack of focus.
When you're hungry, your body is focused on getting food instead of tasks in front of you.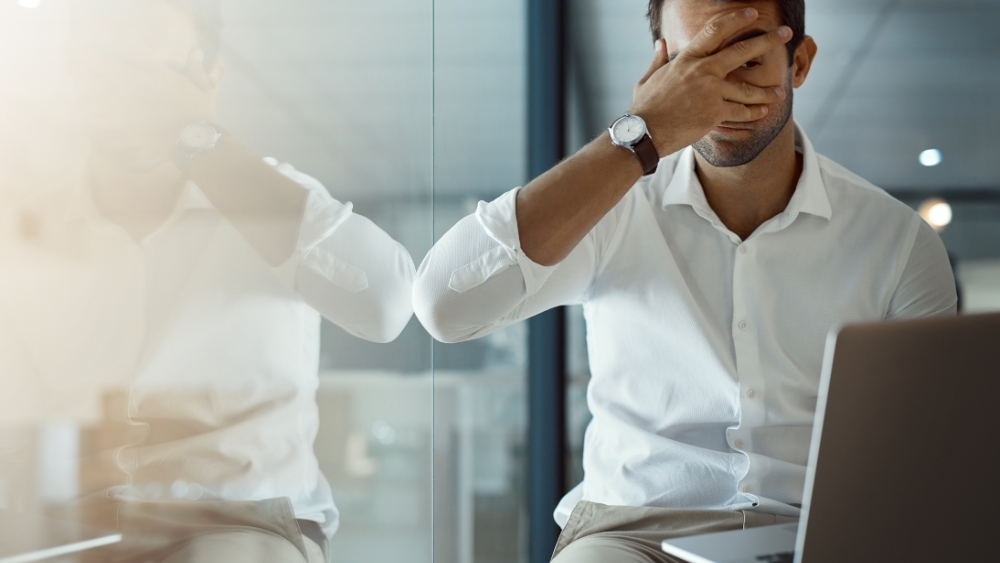 To combat hunger-induced distractions, make sure to take breaks throughout the day to grab a snack or meal. Opt for foods high in lean protein like nuts or yogurt to help keep your blood sugar levels stable and prevent crashes midday.
Avoid sugary snacks or drinks that may give a quick boost of energy but ultimately lead to an energy crash later on.
7. Poor Lighting
When lighting in the workplace is poor, it can cause eye strain and headaches. This makes it hard to focus on tasks at hand, especially those that require fine detail work or reading.
Dim lighting forces your eyes to work harder to see, leading to fatigue and decreased productivity. To combat poor lighting, consider investing in a desk lamp that provides bright light directly onto your workspace.
Did you know that prolonged exposure to poor lighting can also contribute to other physical issues, such as neck pain? Proper positioning of both desk and computer monitors can help alleviate this problem by reducing eyestrain from having to look up or down frequently during extended periods of time spent working on a computer screen.
Dim lighting forces the eyes to work harder to see, leading to fatigue and decreased productivity.
Negative Consequences Of Lack Of Focus
Lack of focus at work can result in decreased productivity, poor time management, missed deadlines, and increased stress levels.
Decreased Productivity
One of the negative consequences of not being able to focus at work is decreased productivity. The table below highlights some of the most common productivity issues arising from a lack of focus:
| Issue | Impact on Productivity |
| --- | --- |
| Emotional Distractions | When we're preoccupied with personal problems or negative news, it's harder to concentrate on work tasks, leading to a decline in productivity. |
| Overburdening Workloads | When we're preoccupied with personal problems or negative news, it's harder to concentrate on work tasks, leading to a decline in productivity. |
| Depression | Depression can severely impact our mood and ability to concentrate, leading to lowered work functioning and productivity loss. |
| Presenteeism | Workers who are on the job but not fully functioning due to illness or other medical conditions can have negative effects on productivity. |
Understanding these productivity issues can help you address the root causes of your lack of focus at work and ultimately improve your overall performance.
Poor Time Management
I used to find myself getting easily distracted and losing focus at work, which affected my productivity and made me feel overwhelmed. I soon realized that one of the main reasons why this was happening was due to poor time management.
Having good time management skills is crucial for staying focused and productive at work. It involves setting clear goals, establishing priorities, and creating a realistic timeline for completing tasks.
To improve my own time management skills, I started organizing my tasks into categories based on their importance and urgency using a task list app on my phone.
Missed Deadlines
I've learned the hard way that missed deadlines can have a seriously negative impact, not just on my professional reputation but also on my personal life. When I'm unable to focus at work and don't manage my time effectively, it's all too easy to end up missing important deadlines or opportunities.
To prevent missed deadlines, it's crucial that I prioritize tasks effectively based on their level of importance and urgency. Breaking down larger projects into manageable tasks and setting realistic goals for each day helps me stay focused while ensuring that everything gets done in a timely manner.
It's also important to communicate clearly with others about timelines and expectations so everyone is aware of what needs to be accomplished by when.
Increased Stress
I understand that stress can be a major reason why you can't focus at work. Here are some things that may help you manage and decrease your stress levels:
Take breaks: Regular breaks can help reduce feelings of overwhelm and increase productivity. Try taking a 5-10 minute break every hour or whenever you feel overwhelmed.
Practice relaxation techniques: Deep breathing exercises, meditation, and yoga are all great ways to reduce stress and increase focus.
Prioritize self-care: Eating a balanced diet, getting enough sleep (around 7-8 hours per night), and engaging in regular physical activity can all help reduce stress levels.
Establish boundaries: If possible, try to set limits on your work hours and avoid bringing work-related issues home with you.
Seek support: Talking to a trusted friend or colleague about what's causing your stress can be helpful in developing strategies to manage it.
Identify the source of your stress: Identifying what's causing your stress at work is the first step in managing it effectively.
Consider seeking professional help: If your stress levels are impacting your mental or physical health, it may be time to seek professional support from a doctor or therapist.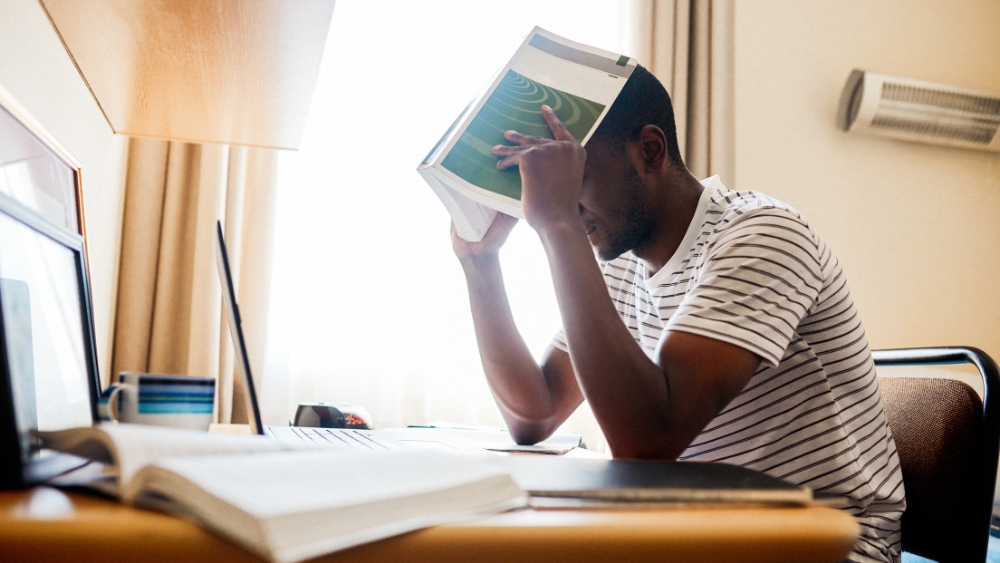 Remember that managing stress takes time and practice, but it's worth investing in yourself to improve your overall well-being and performance at work!
Strategies To Regain Your Focus
To regain your focus, prioritize your tasks, minimize distractions, and practice mindfulness techniques such as breathing exercises or meditation; taking breaks to exercise and recharge can also help with concentration.
Prioritize Your Tasks
I know how challenging it can be to focus on your work when you have a long list of tasks to complete. That's why prioritizing your tasks is essential to improving your focus and getting things done efficiently. Here are some tips on how to prioritize your tasks effectively:
Start by separating urgent tasks from non-urgent ones. Urgent tasks require immediate attention, while non-urgent ones can wait until later.
Next, identify the most important tasks that need to be completed first. These are usually the ones that will have the biggest impact on your work or business.
Use a task list or a calendar to organize and prioritize your tasks in order of importance and urgency.
Break large projects into smaller, manageable tasks, and tackle them one at a time.
Be realistic with yourself about what you can accomplish in a given period of time, and adjust your priorities accordingly.
Highly productive people focus their attention on the most important tasks, rather than trying to do more in less time.
Remember, focusing on the most important tasks first helps you avoid feeling overwhelmed and reduces stress levels. By prioritizing your tasks, you can get more done in less time while maintaining high-quality work performance.
Minimize Distractions
As someone who struggles with focus at work, I've found that minimizing distractions is key. Here are some tips that have helped me:
Turn off notifications on your phone and computer.
Use noise-canceling headphones to block out background noise.
Close unnecessary tabs and applications on your computer.
Put your phone on silent or turn it off completely.
Create a designated workspace free from distractions.
Prioritize important tasks and tackle them first before checking email or social media.
Use website blockers to limit time spent on distracting websites or social media platforms.
Research has shown that it can take up to 23 minutes to regain focus after being distracted, so minimizing distractions is crucial for staying productive and efficient at work. By implementing these strategies, you can create a distraction-free environment that helps you stay focused and achieve your goals.
Practice Mindfulness
If you're finding it hard to stay focused at work, practicing mindfulness can help. Here are some techniques I've found useful:
Take a moment to breathe: Start by taking deep breaths, inhaling for 4 seconds, and exhaling for 6 seconds. Repeat this several times until you feel more relaxed.
Mindful meditation: Set aside time each day (even just 5-10 minutes) for mindful meditation. Find a quiet space, sit comfortably, and focus your attention on your breath or a specific object.
Body scan: Take a few moments to scan your body from head to toe, noticing any sensations or areas of tension.
Focus on the present moment: Instead of worrying about past mistakes or future deadlines, try to stay present in the moment and focus on what you can do right now.
Practice gratitude: Take time each day to reflect on things you're grateful for. This can help shift your focus away from negative thoughts and improve your overall well-being.
Remember that mindfulness is not a quick fix, but rather a practice that requires consistency and patience. Incorporating these techniques into your daily routine can improve concentration and productivity over time according to one study which shows that practicing mindfulness meditation is associated with preventing age-related mental decline.
Take Breaks And Exercise
As someone who struggles with focus at work, I've found that taking breaks and exercising can be incredibly helpful in improving my concentration. It might seem counterintuitive to take a break when faced with a never-ending to-do list, but studies show that breaks can actually boost productivity and creativity.
Exercise is another great way to improve focus. Not only does physical activity release endorphins that make us feel good, but it also increases blood flow to the brain, which can improve cognitive function.
Even just a short walk during lunch or before starting work in the morning can do wonders for mental clarity. Personally, I like doing breathing exercises or yoga poses during my breaks to relieve stress and clear my mind.
FAQs:
1. What are some common reasons why people can't focus at work?
Some common reasons why people struggle to focus at work include constant distractions, overwhelming workload or stress, lack of motivation or interest in the task at hand, physical discomfort such as discomfort due to sitting for long periods of time, and poor sleep or nutrition habits.
2. How can I improve my concentration and focus at work?
To enhance your concentration and focus abilities, consider taking breaks regularly throughout the day to stretch your legs or step outside for fresh air; prioritize tasks based on their importance so you're only tackling one thing at a time; create an organized workspace that is free from clutter or distractions; use productivity apps like timers or calendars that help keep track of progress towards goals.
3. Can medical conditions contribute to difficulty focusing?
Certain medical conditions, such as ADHD (Attention-Deficit Hyperactivity Disorder) and depression, can make it difficult for individuals to stay focused on tasks for extended periods of time. See a doctor if you think these issues may be affecting you about what sort of treatments could improve symptoms.
4. Is multitasking an effective way to get more done during the day?
While many people believe multitasking helps them accomplish more in less time, studies have actually shown it hinders productivity rather than improving it since splitting attention between various tasks reduces overall efficiency while also leading to increased levels of stress due to juggling multiple points all at once.
Conclusion
There are many reasons why we can't focus at work, from digital distractions to inadequate sleep and stress. However, by implementing strategies such as prioritizing tasks and minimizing distractions, taking breaks, and practicing mindfulness, we can improve our ability to concentrate.
It's important to remember that lack of focus can impact productivity and cause increased stress, so taking steps to improve concentration is crucial for success in the workplace. With these tips and tricks, you'll be able to regain your laser-sharp focus and achieve your goals with ease.
I wish you the best! Fabian.
Share with your Friends: