17 Life-Changing Tips for Handling Digital Distractions
In today's fast-paced digital world, we are constantly bombarded with notifications, emails, and messages that can overwhelm us and hinder our productivity. As such, it is crucial for us to find effective ways to manage these digital distractions in order to maintain focus on important tasks throughout the day.
In this article, we will explore 17 practical tips that can help you conquer those pesky distractions and boost your efficiency at work or home. From utilizing distraction-blocking software to adopting mindfulness practices, you'll discover proven strategies for maintaining your concentration in an era of increasing technological noise.
The Effects Of Digital Distractions
Digital distractions can cause decreased productivity, stress, burnout, impaired concentration, and creativity, as well as sleep disorders.
Decreased Productivity
One of the most significant consequences of digital distractions is decreased productivity. As we constantly face interruptions from our smartphones, emails, and social media notifications, it becomes increasingly challenging to stay focused on the task at hand.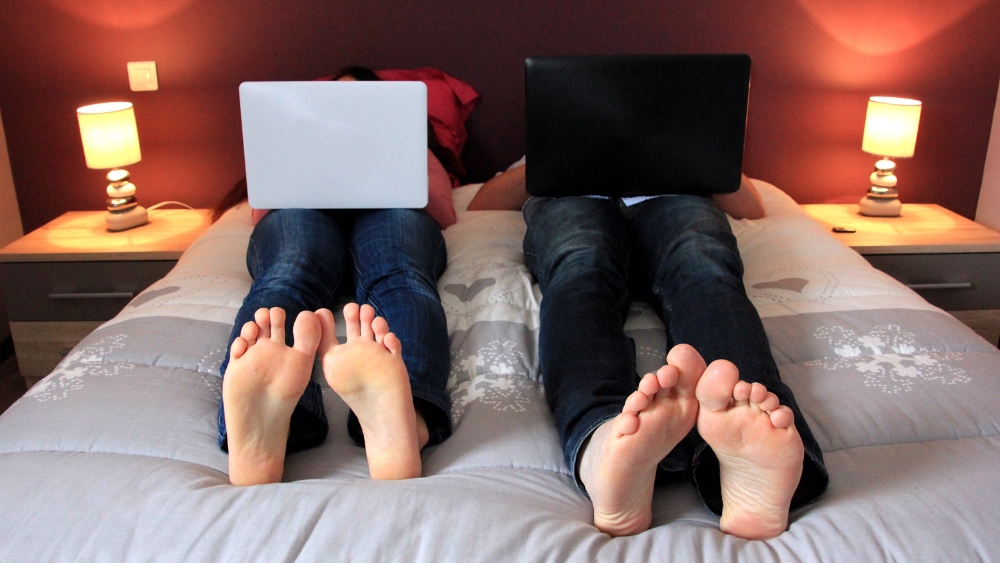 For example, imagine you're working on an important report with a tight deadline when your phone buzzes with a text message from a friend. Instead of ignoring it and maintaining focus on your project, you indulge in replying to that message.
This seemingly harmless act actually disrupts your concentration – and studies have shown that it takes an average of 23 minutes for someone's focus to return after being interrupted by digital distractions like this one.
In today's fast-paced world where every minute counts towards success, giving into these distractions can severely impact not only your work results but also hinder career growth and personal development.
Stress And Burnout
Digital distractions can take a significant toll on your well-being, leading to increased stress and even burnout. The constant barrage of notifications, messages, and phone calls may create an overwhelming sense of obligation to stay connected at all times.
Overuse of digital devices or electronic media not only hampers productivity but also promotes anxiety and impacts life quality. For instance, imagine spending hours scrolling through social media feeds only to compare yourself with others – this fosters feelings of inadequacy and low self-esteem.
Additionally, numerous studies have shown that excessive use of smartphones and other electronic gadgets is directly linked to depression and decreased psychological health.
Excessive use of digital devices is linked to increased depression, low self-esteem based on social comparison, and decreased health.
Impaired Concentration And Creativity
Let me tell you how digital distractions can impair your concentration and creativity. When your attention is constantly divided among various devices and platforms, it becomes increasingly difficult to focus on a single task or idea.
According to Clifford Nass, a psychology professor at Stanford University, individuals who frequently engage in multitasking with electronic gadgets display decreased cognitive control abilities compared to those who concentrate on one thing at a time.
This suggests that by minimizing digital distractions in your daily life, you'll not only enhance your ability to concentrate but also unlock higher levels of creativity.
Sleep Disorders
I've personally experienced the negative effects of digital distractions on my sleep. Studies have found that using electronic devices before bed can lead to anxiety, insomnia, and other sleep disorders.
The bright screen light from phones and laptops can interfere with the production of melatonin, making it harder to fall asleep.
By implementing just a few of the 17 tips available (such as scheduling tasks, limiting smartphone use, and avoiding social media while working), anyone can effectively reduce their exposure to external stressors that disrupt both work output and quality downtime.
17 Tips To Tackle Digital Distractions
Here are 17 actionable tips to help you tackle digital distractions, including prioritizing and scheduling your tasks, using distraction-blocking software, reducing smartphone use, taking regular breaks, and practicing meditation.
Don't miss out on these effective strategies to improve your productivity and focus in the digital age.
1. Prioritize And Schedule Your Tasks
If you're feeling overwhelmed with your to-do list, it's time to prioritize and schedule your tasks. These are the steps you can take:
Write down all of your tasks: Before you start prioritizing, make sure that you have a complete list of all the tasks that need to be done.
Determine urgency: Identity which tasks are urgent and require immediate attention.
Determine importance: Determine which of the remaining tasks are essential, but not necessarily urgent.
Set deadlines: Assign realistic deadlines for each task, taking into account their level of urgency and importance.
Create a work schedule: Use the deadlines you have set to create a work schedule that allows enough time for each task without overburdening yourself.
Analyze productivity patterns: Be mindful of when you work best during the day and try to schedule important or challenging tasks during those periods.
Create daily priority lists: Reorganize your priority list daily if necessary, and focus only on those things that must be accomplished within that day.
By prioritizing and scheduling your tasks, you will find yourself more productive, purposeful and proactive in tackling everyday workloads effectively.
2. Avoid Multitasking
One of the most common distractions that hinder our productivity is multitasking. It may seem efficient to juggle multiple tasks at once, but research has shown that it can actually decrease overall performance on those tasks.
Instead, prioritize your most important tasks and work on them one at a time. This allows you to give your full attention and focus to each task, completing it more efficiently and effectively.
For example, if you're working on an important report, try closing all other tabs and applications on your computer to minimize potential distractions.
3. Use Distraction-blocking Software
Another important tip to deal with digital distractions is to use distraction-blocking software. This type of software can help reduce the temptation to check social media, browse online shopping sites, or watch cat videos during work hours.
There are many apps and tools available that can block specific websites for a designated period of time or even lock you out of your device altogether.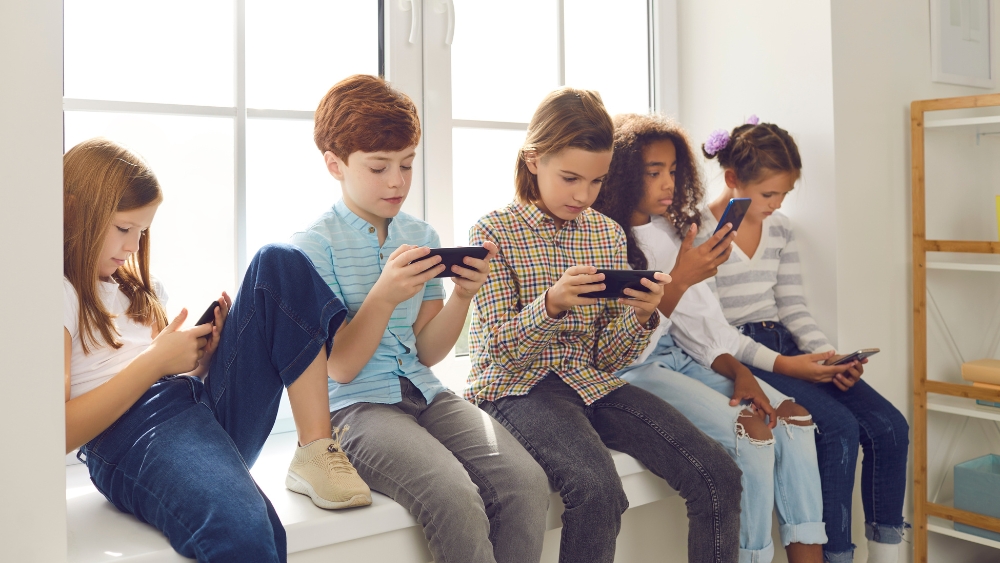 One example is Forest, a mobile app that helps users stay focused by growing a virtual tree that dies if the user leaves the app. Another option is Cold Turkey Blocker, which allows you to block distracting websites and set timers for internet access.
4. Limit Smartphone Use
One of the most common digital distractions is our smartphones. We all know how easy it is to get lost in notifications, social media feeds, and endless scrolling.
To combat this distraction, I've found that setting limits on my smartphone use has been incredibly helpful. Instead of mindlessly checking my phone throughout the day, I'll set specific times when I allow myself to look at emails or messages.
And when I'm working on a task that requires focus, I'll put my phone in another room altogether so that there aren't any interruptions.
5. Reduce Notifications
Reducing the number of notifications, you receive is an effective way to minimize digital distractions. By taking control of which notifications are allowed to grab your attention, you can maintain focus on your tasks and be more productive. Here's a table to help you categorize and manage the notifications that you receive:
| Category | Examples | Action |
| --- | --- | --- |
| Essential | Important work emails, text messages from family | Keep these notifications enabled to stay informed of urgent matters |
| Non-Essential | Social media updates, newsletters | Disable or limit these notifications to reduce distraction during work hours |
| Time-sensitive | Calendar reminders, meeting invitations | Choose an appropriate time for these notifications to show up, such as 15 minutes before the event |
| Distractions | Game alerts, promotional offers | Turn off these notifications completely or reserve them for non-work hours |
Remember, parents report losing focus at work due to phone distractions, with nearly double the share of teens reporting the same. Don't let notifications control your time and focus. Be proactive and manage your notifications to achieve a better work-life balance and improve your productivity.
Parents report losing focus at work due to phone distractions, with nearly double the share of teens reporting the same.
6. Utilize The Pomodoro Technique
I've found that the Pomodoro Technique is an effective way to tackle digital distractions and increase productivity. The method involves breaking up work into 25-minute intervals, or "pomodoros," with short breaks in between.
I've personally used this technique for studying and working on projects, and it's helped me to stay focused and motivated. By setting a timer for each pomodoro, I know exactly how much time I have dedicated to a task and can work efficiently towards completing it within that timeframe.
Plus, taking short breaks in between helps me recharge my energy levels and return to the next pomodoro feeling refreshed.
7. Optimize Your Workspace
I found that optimizing my workspace was a game-changer in tackling digital distractions. By making sure my desk is organized and clutter-free, I am less likely to get distracted by unnecessary items or notifications on my phone.
I've also made an effort to add some personal touches to make my workspace more inviting, like adding plants or pictures of loved ones. This has helped me feel more comfortable at work and adds some motivation when I need it most.
8. Avoid Social Media While Working
I've found that one of the biggest culprits of digital distractions during work hours is social media. It's so easy to get sucked into scrolling through endless feeds and notifications, taking away precious time from focusing on important tasks.
To avoid this trap, I make a conscious effort to steer clear of social media while working.
One technique that works for me is using website blockers or apps that limit my access to certain sites during designated periods of time. This not only helps me stay more productive and focused but also reduces the temptation to check my phone unnecessarily.
According to numerous studies, overuse of electronic devices like phones and social media can increase stress, and anxiety, and negatively impact mental health.
9. Listen To Music To Boost Concentration
Personally, I find that listening to music can be a great tool to help me focus and concentrate when working or studying. The right type of music can actually enhance my productivity and make it easier for me to stay on task.
For instance, classical or instrumental background music can often help lessen distractions while improving attention spans among workers and students alike. It's said that the absence of lyrics may reduce internal thoughts competing with what one is reading as opposed to songs with lyrics that demand more attention than simple melodies.
Digital distractions are a real and increasing problem, often referred to as an epidemic of distraction.
10. Take Regular Breaks
I've found that taking regular breaks during my study or work sessions has helped me deal with digital distractions. Even if it's just for five or ten minutes, stepping away from the screen can make a big difference in my productivity and focus. Here are some tips for incorporating regular breaks into your day:
Set a timer: Use a Pomodoro timer or another tool to set intervals of work time and break time.
Stretch: Get up from your desk and stretch your legs, arms, neck, and back.
Hydrate: Drink water or another hydrating beverage to refresh your mind and body.
Move: Go for a short walk or do some light exercise to get your blood flowing.
Practice mindfulness: Use a breathing exercise or meditation technique to clear your mind and reduce stress.
According to numerous studies, taking regular breaks can improve productivity, mental health, and overall well-being. So instead of pushing through long periods of work without stopping, try incorporating these tips into your daily routine to stay on track and avoid digital distractions.
11. Manage Email Overload
Managing email overload is crucial for staying productive and avoiding digital distractions. One effective tip is to set specific periods of time throughout the day to check and respond to emails rather than constantly checking them throughout the day.
This allows you to focus on your work without interruptions and decreases stress levels associated with feeling overwhelmed by a constant influx of new messages.
Another helpful strategy is utilizing filters or rules in your email client, which can help sort incoming messages based on their importance or sender, making it easier to prioritize which ones require immediate attention versus those that can wait.
Additionally, creating canned responses or templates for common types of emails can save time and reduce the mental load of crafting individualized replies every time.
12. Utilize To-Do
I personally find that utilizing to-do lists is a great way to stay focused and productive throughout the day. By writing down all of your tasks and breaking them up into manageable chunks, you can avoid feeling overwhelmed and ensure that you're making progress toward your goals.
To make the most of your to-do list, start by prioritizing your tasks in order of importance or deadline.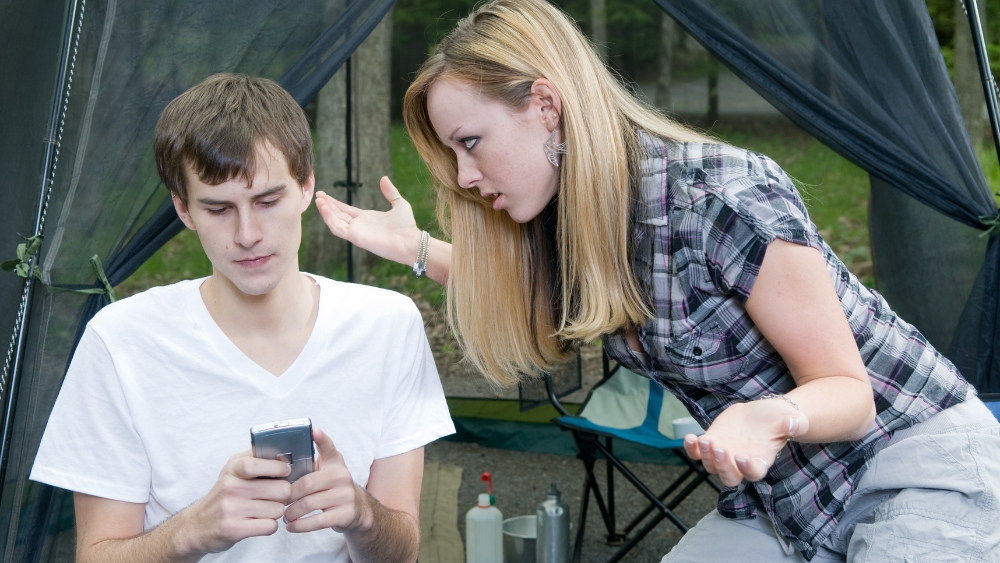 Studies have shown that using a to-do list can enhance productivity by helping individuals feel more organized and in control of their workday. Additionally, crossing items off a to-do list provides a sense of accomplishment which boosts motivation and confidence.
13. Avoid Distracting Websites List
One way to reduce digital distractions is by avoiding distracting websites. Here are some tips on how to do it:
Use website blockers – There are several websites blocking tools available online, such as Freedom, Cold Turkey, and Focus, that help you block specific websites for a period of time.
Create a whitelist – A whitelist is a list of approved sites that you can access while the rest are blocked. This can help you stay focused on your work without the temptation of visiting unrelated or distracting websites.
Log out of social media accounts – Logging out of your social media accounts after use can avoid getting notifications and updates that may distract you from your work.
Disable auto-login – Avoid auto-logins to prevent easy access to your social media account.
Use private browsing mode – Private browsing mode in most browsers prevents history tracking and automatically deletes cookies when the window is closed.
Remove bookmarks – Removing bookmarks can be an effective way to avoid visiting particular websites as they are not easily accessible.
Set limits on usage time – Set specific times for checking emails, social media accounts, or other distracting activities so that it doesn't consume all of your time instead finish more important tasks first before jumping into these activities.
By implementing these tips, you can avoid getting sidetracked by distracting websites and stay focus on what matters most during working hours or even during off-hours.
14. Reduce Screen Time
One of the most effective ways to tackle digital distractions is to reduce screen time. We all know how easy it can be to get caught up in scrolling through social media or binge-watching our favorite shows, but these habits can have negative impacts on our productivity and mental health.
There are many strategies you can use to reduce your screen time. Turn off notifications on your phone and limit the amount of time you spend browsing social media apps. Set aside specific times during the day when you check emails or respond to messages instead of constantly checking throughout the day.
15. Practice Meditation And Mindfulness
I've found that practicing meditation and mindfulness has been an effective way to deal with digital distractions.
Research shows that mindfulness can improve mental clarity, reduce stress levels, and increase productivity in both personal and professional settings. In fact, a recent study found that college students who practiced mindfulness had higher academic performance than those who did not.
16. Spend Time In Nature
Spending time in nature is one of the most effective ways to combat digital distractions. Whenever I feel overwhelmed, taking a walk or just being outside for a bit helps me clear my mind and refocus on what's important.
Numerous studies have shown that spending time in nature has positive effects on your mental health, reducing stress and anxiety while boosting creativity and concentration.
Whether you live in bustling cities like San Francisco or quiet rural areas, finding some form of green space near you is essential for maintaining your well-being as well as focusing on the tasks at hand.
17. Reduce Unnecessary Meetings
I understand how draining and unproductive meetings can be when they're unnecessary. Here are some tips to help reduce them:
Only attend meetings that have a clear agenda and purpose.
Question the need for every meeting invitation you receive.
Have someone else attend the meeting on your behalf if it's not necessary for you to be there.
Limit meetings to a set time frame.
Choose alternative methods of communication like email or instant messaging when appropriate.
Encourage others to share their thoughts and ideas before scheduling meetings to avoid duplicate or unnecessary discussions.
Avoid scheduling back-to-back meetings, giving yourself time to prepare beforehand.
By reducing unnecessary meetings, you'll free up more time to focus on important tasks and increase your productivity. Remember, your time is valuable, so use it wisely!
FAQs:
1. What are some common digital distractions that people face?
Common digital distractions include social media notifications, email alerts, instant messaging pop-ups, and video or music streaming services.
2. How can I prioritize my tasks and minimize digital distractions in the workplace?
One effective method is to set specific times for checking emails and messages while scheduling important tasks during periods of low distraction. Additionally, setting up an isolated work environment with limited access to distracting technology can improve focus and reduce temptation.
3. Are there any tools or apps available to help manage digital distractions?
Yes, several productivity tools, such as browser extensions and apps, exist specifically designed to limit time spent on social media or restrict access to certain websites during designated work hours.
4. What are some long-term strategies for overcoming habitual digital distractions?
Building healthy habits like taking regular breaks from screens throughout the day, practicing mindfulness meditation, or seeking out professional support through therapy can help develop a more mindful approach to managing attention and reduce overall reliance on technology-induced stimulation.
Conclusion
In today's digital age, distractions are everywhere. They can be challenging to deal with, but not impossible. By following the 17 tips outlined above, you can learn to manage your time and attention better.
Reducing screen time and spending more time in nature may seem counterintuitive at first, but these practices have been shown to improve overall well-being and productivity.
By implementing these tips into your daily routine, you'll start seeing positive changes in your focus level and productivity – an excellent step towards improving yourself in this digitally distracted world!
I wish you the best! Fabian.
Share with your Friends: