Emotional Intelligence Vs Intellectual: Which Matters More?
Welcome, fellow explorers of the human mind. When it comes to the labyrinthine world of intelligence, would you consider yourself an IQ aficionado, an EQ enthusiast, or perhaps, hoovering in the undetermined gray area in between? This blog post is dedicated to all of you, as we dive, stumble, and yes, on occasions, trip hilariously, into the debate of Emotional Intelligence Vs Intellectual – Which Matters More?
Many of us spent our school years striving for a high Intelligence Quotient and felt the slight sting of disappointment whenever the invigorating challenge of a higher score eluded us. But, is IQ really the be-all and end-all? Embedding our minds into the folds of Emotional Intelligence, some researchers are prone to dismiss the traditional IQ as the ultimate index of one's ability.
Today, we took upon ourselves the uphill task (arguably Everest!) of shedding light on this brainy fracas – EQ versus IQ. We will explore their distinct differences, how they intertwine, and above all, address the pressing question: Which ~my dear Watson~ matters more?
Understanding Emotional Intelligence (EQ) and Intellectual Intelligence (IQ)
Probing into the realm of IQ and EQ, our quest begins with defining these two forms of intelligence. Both phenomenally crucial yet curiously divergent – but how exactly do they differ? Buckle up, as we embark on dissecting these two aspects of cognition like never before.
What is Emotional Intelligence (EQ)
Diving headfirst into the ocean of Emotional Intelligence (EQ), we encounter a world where empathy rules and social skills flourish. Coined by researchers Peter Salovey and John D. Mayer, EQ is the ability to comprehend, manage, and harness our emotions in positive ways.
In the everyday hustle-bustle, you'll see EQ in action when conflicts are amicably dissolved, when emotional distress is adroitly handled, and when solid bonds are nurtured in both personal and professional lives. The geniuses of EQ (or Emotional Aficionados, as I playfully call them) don't shun emotions – no, they command them!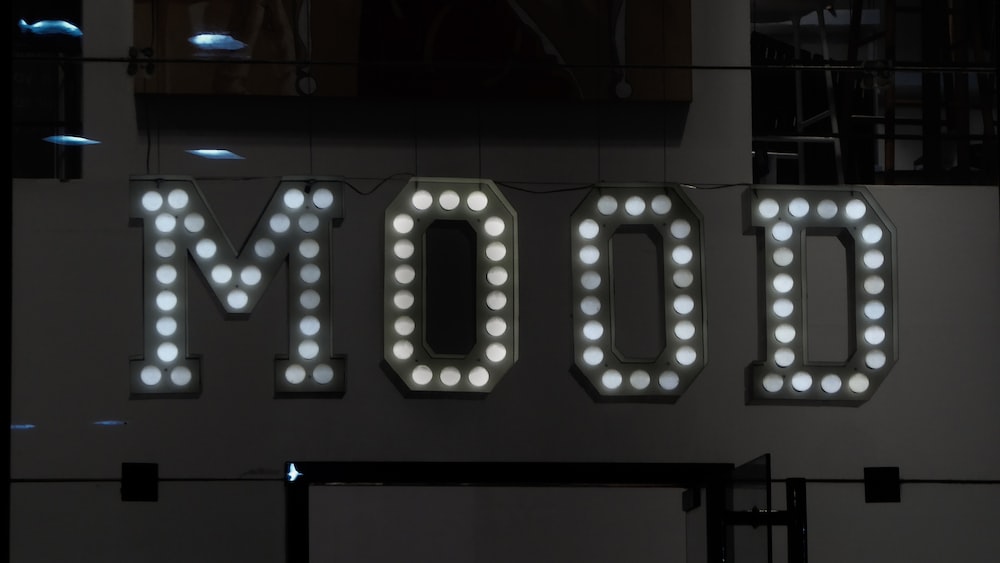 Observe yourself at the next social gathering. The ones deftly navigating through the forest of interactions, perceiving emotional undercurrents, and expertly handling awkward situations – yes, they are shining examples of EQ superhumans. Trust me, it's not obscure wizardry, it's Emotional Intelligence.
EQ, or Emotional Intelligence, is the ability to comprehend, manage, and harness our emotions in positive ways, allowing us to navigate social interactions and handle emotional distress with finesse.
What is Intellectual Intelligence (IQ)
Let's switch gears and venture into the realm of Intellectual Intelligence (IQ). Pioneered by the Frenchman Alfred Binet, IQ, or Intelligence Quotient, measures your cognitive abilities – mental agility if you will. It is the 'responsible adult' in the world of intelligences, focusing on reason, logic, and analytical skills.
IQ is the architect of our logical reasoning, linguistic skills, mathematical prowess, and spatial visualization. Or in simpler terms, it governs the ability to figure out enigmatic crossword puzzles, the art of piecing together IKEA furniture without calling for help, or those times when you sat crunching numbers trying to balance your checkbook.
For the science enthusiasts, a high IQ often equates to being the Sheldon Cooper within a group, the person who would most effectively solve a Rubik's cube or be flabbergasted when their "Blazing Hot" takis aren't exactly an inferno for the palate.
The Difference Between EQ and IQ
Though both stemming from the same cognitive tree, EQ and IQ are two distinct branches, differing in more ways than one. Both play integral roles as we navigate through life's grand odyssey, yet they influence our journeys quite differently. In simple terms, while IQ equips us with knowledge, EQ enhances our understanding and management of emotions and relationships.
Key Characteristics of EQ
Emotional Intelligence transcends the traditional emotional understanding; it delves into our ability to use the emotional information to guide our thinking and behavior. Now some of the most notable and intriguing characteristics of EQ are:
Emotional Awareness: This is the ability to perceive, recognize and understand emotions in yourself and others, and comprehend the effect those emotions have on people's behavior. It's essentially getting those Spidey-senses tingling whenever emotions start wielding their power.
Empathy: The ability to understand and share the feelings of others – quite simply put, it's being in someone else's shoes without squeezing your feet.
Self-Regulation: This involves controlling or redirecting disruptive emotions and impulses. Think of it as the emotional version of Gandalf bellowing, "You shall not pass!"
Interpersonal Skills: The ability to communicate and interact with others effectively and harmoniously. It's like orchestrating a social symphony, except your instruments are words, gestures, and emotions, and your audience every person you interact with.
Key Characteristics of IQ
The Intellectual Intelligence, on the other hand, reveals a different picture. It emphasizes cognitive abilities, which can be quantified and measure one's intellectual capacities. The key characteristics of IQ include:
Analytical Thinking: This involves processing information logically and critically, dissecting problems, and establishing connections between disparate pieces of information. Sherlock Holmes, with his ability to synthesize minute details into coherent explanations, perfectly illustrates this characteristic.
Logical Reasoning: It's the ability to draw conclusions from relationships among factors – a vital skill for solving Sudoku puzzles or deciding if getting an extra tub of your favorite ice cream is worth the additional treadmill time (Spoiler Alert: It usually is).
Measuring EQ and IQ
Both EQ and IQ can indeed be measured, albeit with different sets of tools. Buckle up as we delve into the tools and techniques that quantify these two forms of intelligence.
How is EQ Measured?
Emotional Intelligence's measurement extends beyond the standard quiz format; it involves intricate self-reports and observer-ratings. The claim to fame in EQ measurement is the EQ-i 2.0, developed by researchers known for their pioneering work in the field of Emotional Intelligence.
This sophisticated instrument takes into account five key areas of EQ – self-perception, self-expression, interpersonal, decision-making, and stress management. Yet, it's important to note that while these tools offer insights into one's EQ, emotional intelligence is fluid and can evolve over time. Essentially, we all have a fair shot at being a Jedi in the emotional galaxy.
How is IQ Measured?
On the other hand, measuring IQ is a more straightforward process. Standardized tests such as the Wechsler Adult Intelligence Scale could potentially probe your mental acuity. These tests revolve around several areas like arithmetic, comprehension, vocabulary, and even visual puzzles.
Unlike EQ, IQ tends to hold steady throughout life, but don't be disheartened if you're struggling with that Sunday crossword. Remember, my dear readers, that the brain is a muscle and daily mental gymnastics (a.k.a brain-training exercises) could actually squeeze out that dormant, intellectual giant within! Socrates mused, "I know that I am intelligent because I know that I know nothing." And trust me, grappling with our own ignorance is the first step towards intellectual wisdom. Cheers to our joint expedition to decipher the EQ vs IQ conundrum!
The Importance of EQ and IQ in Life and Career
The journey of life and the strenuous climb of a career ladder require more than just hard skills or bookish knowledge. It demands a fine balance of IQ, the intellectual quotient, and EQ, emotional intelligence. Both play crucial roles in determining how we navigate life's challenges or attain success professionally.
Role of EQ in Personal and Professional Success
EQ, also known as emotional intelligence, plays a pivotal role in our daily lives, often passing unnoticed like a silent ninja. It's the invisibility cloak we wear that helps us empathize with others, manage stress, resolve conflicts, and maintain relationships.
However, an absence or lack of EQ can make us appear distant or disinterested, affecting our personal relations. Look at it this way, if life were a dance, emotions would be the rhythm, and EQ, our ability to keep pace.
From a professional standpoint, EQ is like a hidden superpower. A strong EQ allows us to understand and manage our emotions while influencing those around us positively. It's akin to the conductor of an orchestra, facilitating teamwork and harmonious coordination. Leaders with a high EQ can foster an engaged, satisfied workforce, drive productivity, and – brace yourself – even increase the bottom line!
Role of IQ in Personal and Professional Success
When we switch gears and turn our attention towards IQ, it holds equal, if not more, glamour. IQ, short for Intellectual Quotient, is usually deemed as the 'smartness' quotient. It's mostly about cognitive abilities, problem-solving skills, and our aptitude to learn and apply knowledge.
In personal life, a good IQ can help us make logical decisions, solve complex puzzles (of life, not just Sudoku), and understand abstract ideas. On its flip side, a lower IQ could result in difficulties comprehending complex concepts or making well-informed decisions.
Professionally, a high IQ is often associated with excellence. It could aid in grasping complex business strategies, making analytical decisions, and driving innovation. In occupations where critical thinking and problem-solving skills are key – think Einstein in a lab or Sherlock Holmes untangling mysteries – the IQ truly shines.
IQ, short for Intellectual Quotient, is usually deemed as the 'smartness' quotient and can help us make logical decisions, solve complex puzzles, and understand abstract ideas.
EQ vs IQ: Which is More Crucial?
In the mighty clash between EQ and IQ, who takes the trophy? Fear not, dear readers, for we shall delve into contrasting perspectives next – sharpening our own emotional intelligence and intellect along the way.
Perspectives Favoring EQ
Now, let's slip on the shoes of those who champion EQ. Supporters of emotional intelligence argue that IQ might get you the interview, but it's the EQ that will land you the job. This is because social skills, empathy, teamwork, and adaptability – hallmarks of EQ – are increasingly valued in the modern workplace.
Moreover, EQ can illuminate our path in the dark maze of interpersonal relationships, boost self-confidence, and even foster mental wellbeing. Let's not forget that it's our EQ that makes us human, enables us to connect with others on a deeper level, and paints our life experiences in vibrant hues.
A high EQ can also be a potent tool to manage stress, an unwelcome, unshakeable part of our lives. How we recover from life's setbacks, adapt to change, and sidestep burnout relies heavily on our emotional intelligence, or lack thereof.
Perspectives Favoring IQ
IQ loyalists, on the other hand, argue that intellect is king. They claim that cognitive skills such as logical reasoning, abstract thinking, and problem-solving abilities – the heartland of IQ – are invaluable in life and career alike.
A high IQ can help traverse the often knotty paths of education and career growth, especially in technical or theoretical fields. It's like a lighthouse guiding us towards sound decisions, innovative ideas, and broadened horizons.
Can EQ and IQ be Enhanced?
Wondering if EQ and IQ are fixed, or if they're open for a little DIY improvements? Say no more, grab your toolkit (figuratively, of course) as we hop onto the self-improvement ride next.
Strategies to Improve EQ
Breathe easy, for enhancing your EQ is not akin to scaling Everest. It mostly involves mindful, simple practices like self-reflection, empathy, and taking a deep dive into your emotional ocean.
Firstly, it's about recognizing and naming your emotions. As the wise folks say, 'Named must your fear be before banish it you can.' Practice self-awareness by paying attention to your feelings, recognizing patterns, and learning to control emotional responses.
Secondly, develop empathy. Walk a mile in another's shoes, try to understand their perspective, and respond kindly. Lastly, manage emotions effectively. Like wild horses, they might be hard to control, but not impossible. Practice resilience, adaptability, and stress management techniques. Remember, the road to a high EQ starts from within.
Strategies to Improve IQ
Time to don the IQ hat, and guess what, polishing it is no Herculean task either. Activities like reading, solving puzzles, acquiring new skills, and learning new languages can bolster your IQ.
Firstly, inculcate a habit of lifelong learning. Be open to new experiences, acquire diverse skills and knowledge. Secondly, embrace challenges. Challenges aren't obstacles, they're IQ push-ups. They stimulate intellectual growth and improve problem-solving skills.
Lastly, maintain a healthy lifestyle. Eat right, exercise regularly, and ensure adequate sleep. Your brain, the seat of your IQ, thrives on proper nutrition, exercise, and good sleep. Ripple it with intelligent activities, and watch your IQ grow.
Polishing your IQ is not a difficult task, as activities like reading, solving puzzles, acquiring new skills, and learning new languages can greatly enhance your intelligence.
Real-life Applications of EQ and IQ
The concepts of Emotional Intelligence (EQ) and Intellectual Intelligence (IQ) play instrumental roles across multiple dimensions of our lives. From sparking work-place harmony to engendering scholastic feats, they lend their influence in modalities that may surprise you. Read on to find real-world venues where these twin intelligences dance the waltz of life, transforming quotidian happenstances into opportunities for growth!
EQ in the Workplace
Contrary to the undeniable allure of a high IQ, EQ often plays a star role in the field of work. Workplaces are veritable mazes of human interaction where not just intelligent but also emotionally savvy employees flourish. An abundance of EQ leads to an edge in leading teams, fostering collaboration, and navigating office politics. It's like being the playful cat who knows just when to purr, when to extend those heat-seeking whiskers, and when to lash out to assert dominance, all while keeping that fur perfectly unruffled.
Further, empathy, a key aspect of EQ, has a massive role in fostering customer relations. It enables the understanding and fulfillment of customer needs, thereby boosting business performance. Much like a compassionate veterinarian soothing a nervous dog before its first shot, a high-EQ employee subtly teases out the underlying needs of a client, forming an emotional bond that promotes loyalty and satisfaction.
IQ in Academics and Professional Fields
IQ, on the other hand, is the celebrated star of the academic world. Analogous to the dependable sheepdog in a group of kids on a school day, IQ navigates the winding world of knowledge, lending insight to the understanding of complex concepts, problem-solving, and critical thinking. It's the veritable Lassie – always ready to assist, ever present to guide.
IQ's influence extends beyond academia into professional fields that hinge on analytical thinking. Imagine an engineer evaluating structural integrity, or a financial advisor decoding the market trends – a substantial IQ is their secret weapon. This form of intelligence allows individuals to effortlessly grasp and scheme through complex scenarios, akin to a chess grandmaster intuiting his opponent's next twenty moves.
Yet the influence of IQ doesn't end there. In jobs that demand continuous learning and adaptation, a high IQ is an indispensable asset. It aids in assimilating new information and techniques, allowing folks to reinvent themselves continuously, just like Madonna in the ever-changing world of pop.
FAQs
1. What is the key difference between EQ and IQ?
A key difference between EQ and IQ lies in their focus. EQ, the emotional whizz-kid, is about understanding, managing, and leveraging emotions, while IQ, the academic virtuoso, revolves around cognitive abilities involved in learning, understanding, and applying knowledge.
2. Can EQ and IQ be improved with practice?
Indeed, both EQ and IQ can see improvement with dedicated practice. Think of them as receptive muscles – the more you exercise them, the more they develop.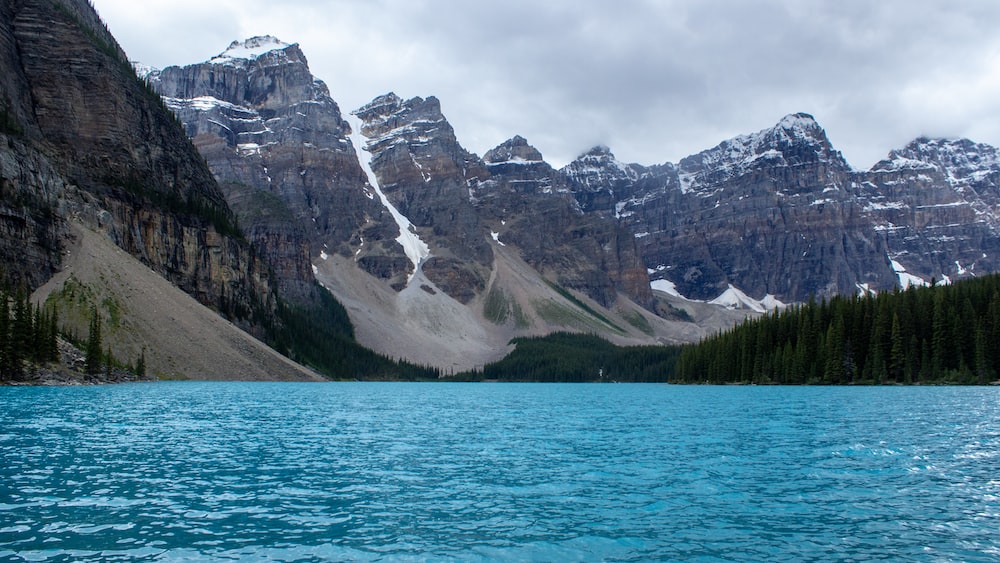 3. Which is more important for success, EQ or IQ?
The importance of EQ or IQ for success varies based on context. While IQ can navigate the academic and technical maze, EQ shines in social connections and leadership positions. They are two sides of the same coin, each vital in its realm.
4. How do EQ and IQ impact our daily life?
EQ and IQ subtly thread themselves into our daily life. While IQ may equip you to solve that fiendish crossword, EQ helps in handling a tricky conversation with a loved one. They are the invisible pilots guiding the ship of our everyday existence.
Conclusion
In the grand tapestry of life, both Emotional and Intellectual Intelligence hold their unique strands. Whether it's the dance of neurons in the realm of IQ facilitating our academic and cognitive pursuits or the symphony of emotions rendered by EQ improving our relationships and self-awareness, they play equal parts in shaping who we are.
As we unravel this world of EQ and IQ, it becomes clear that these are not distinct, mutually exclusive domains but intertwined entities that complement each other, much like two hands clapping – creating resounding applause only when working together.
So here is me, Fabian, urging you to find your unique blend of EQ and IQ, refine it, and watch yourself evolve in astounding ways. Until we meet again on yet another journey of intellectual and emotional exploration, goodbye and keep growing!
Share with your Friends: