67 Journal Prompts for Adults To Unlock Your Inner Genius
Embarking on a journey of self-discovery and personal growth can be both rewarding and empowering. One proven way to dive deep into your inner world is through journaling, which offers countless benefits for mental health, emotional intelligence, and mindfulness practices.
In this comprehensive blog post, we have compiled an extensive list of 67 thought-provoking journal prompts for adults that cater to various aspects of your life – from daily routines and relationships to aspirations and challenges.
These prompts are designed not only as jumping-off points but also as opportunities for learning about yourself on a deeper level.
Key Takeaways
Journaling can offer numerous benefits for personal growth and development, including increased self-awareness, mindfulness practices, and emotional intelligence.
The article provides a list of 67 journal prompts covering various aspects such as self-discovery, gratitude and appreciation, creative expression, and personal growth and empowerment.
Incorporating daily journaling into your routine can lead to long-lasting rewards such as improved mental health, physical health, personal relationships, and overall well-being.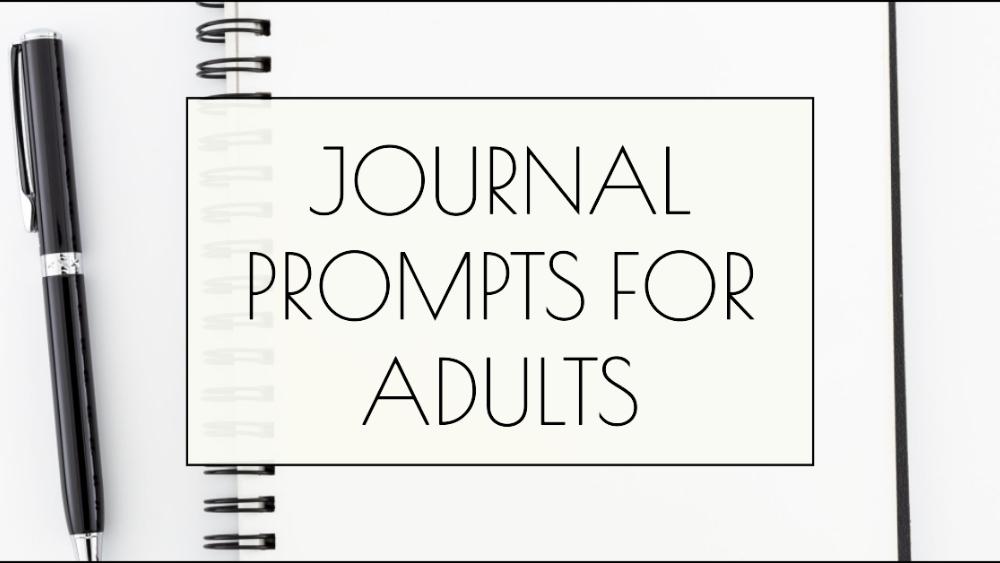 Benefits Of Journaling For Adults
Journaling offers a multitude of benefits for adults, particularly in the realms of personal growth and development. One significant advantage is its ability to help clarify thoughts and track patterns, trends, and improvements over time.
Research has demonstrated that journaling can positively impact one's physical health as well. For instance, it has been shown to lower blood pressure levels, improve lung and liver function, and reduce time spent in hospitals due to illness or injuries related stress disorders.
Journaling is an incredibly powerful tool for self-discovery and personal growth.
67 Journal Prompts For Adults
In this article, you'll find a comprehensive list of 67 journal prompts for adults covering various aspects such as self-discovery, personal growth and empowerment, gratitude and appreciation, and creative expression.
18 Reflection And Self-Discovery List
Journaling is an incredibly powerful tool for self-discovery and personal growth, as it allows us to examine our thoughts and emotions in a safe space. The following 18 reflection and self-discovery journal prompts are designed to provoke thought, encourage introspection, and help individuals tap into their inner wisdom:
Describe a pivotal moment in your life and how it has shaped who you are today.
Reflect on a difficult experience that ultimately led to personal growth.
Write a letter to your future self, detailing hopes and aspirations for the coming years.
List five character traits that best describe you and explain why they make you unique.
Share your favorite childhood memory and explain its significance in shaping your identity.
Identify three goals you would like to accomplish within the next year and outline the steps needed to achieve them.
Write about a time when you felt an overwhelming sense of gratitude or appreciation for someone or something in your life.
Reflect on what aspects of your daily routine contribute most positively to your mental health, physical health, or overall well-being.
Analyze any current relationships that are particularly meaningful to you, discussing both their upsides and challenges they present.
Evaluate the impact of negative emotions on your life and brainstorm ways to minimize their hold on you.
Explore the meaning behind one of your recurring dreams – what message might it be trying to convey?
Consider how your favorite book character has influenced your actions, values, or beliefs in some way.
Discuss any bad habits that are holding you back from personal growth, success, or happiness – then outline potential strategies for breaking them.
Create an inventory of resources available at no additional cost (e.g., books, articles) that could aid with self-discovery or personal development journey
Document the major milestones in your life so far – which have brought the most joy? Which has been the most challenging?
Contemplate your biggest regret and what lesson you can take away from that experience to help you move forward.
Reflect on how practicing mindfulness has improved your emotional intelligence, relationships, or overall sense of well-being.
Lastly, record any patterns or recurring themes encountered while responding to these journal prompts and consider how acknowledging them could lead to deeper understanding or personal growth.
These self-discovery prompts will not only provide you with a better understanding of yourself but also equip you with invaluable insights that will enhance your daily life, relationships, and personal growth journey.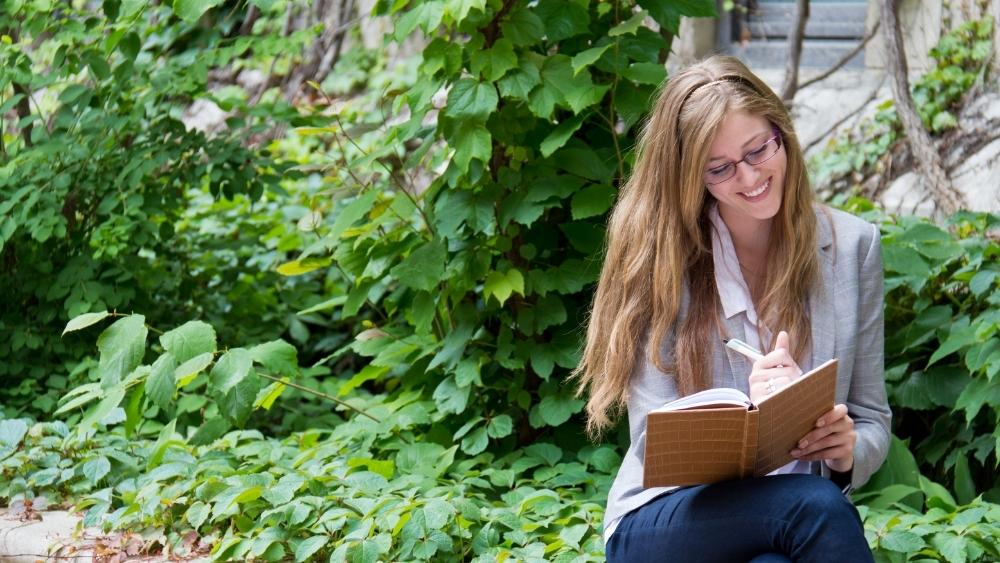 16 Gratitude And Appreciation List
Incorporating gratitude and appreciation into our daily lives can lead to increased happiness and personal growth. Here are 16 gratitude and appreciation journal prompts for adults:
List five things you are grateful for today.
Describe a recent act of kindness you witnessed or experienced.
Write about someone who has had a significant positive impact on your life.
What accomplishment are you most proud of, and why?
Reflect on a challenging time in your life when you felt supported by others.
Describe your favorite memory with a loved one.
List three aspects of your daily routine that bring joy or comfort to your life.
Write about a place that holds special significance for you and why you appreciate it.
Consider the valuable lessons you've learned from past mistakes or difficult experiences.
Describe an opportunity for learning or growth that you're grateful to have discovered recently.
List five qualities in yourself that you appreciate, and explain why they are important to you.
Write about a favorite book, movie, or song that has inspired feelings of gratitude or appreciation in your life.
Clouds: Share how these things make us feel grateful
Reflect on how developing an attitude of gratitude has impacted your relationships with others and yourself.
Think about simple pleasures in life – like sipping coffee or taking a walk – that evoke feelings of gratitude within us
Write down the name of one person who always makes us smile
16 Creative Expression List
As someone interested in personal growth and development, I know that finding creative outlets can help improve our mental health and overall well-being. Here are 16 creative expression lists associated with journal prompts for adults:
Write a short story based on your favorite childhood memory.
Create a bucket list of experiences you want to have in your lifetime.
Draw or paint a picture of your ideal life.
Make a collage of inspirational quotes and images that inspire you.
Write a fan letter to someone who has inspired you.
Compile a list of your favorite books and why they are meaningful to you.
Write about a difficult situation you overcame and how it shaped you.
Draw or paint your dream job or career path.
Create a playlist of songs that evoke certain emotions or memories for you.
Design your perfect daily routine or morning ritual.
Write about the biggest surprise in your life so far.
Create a vision board with images that represent your goals and aspirations.
Write about the people who have had the most significant impact on your life and why
Draw or paint an image representing forgiveness and letting go of past hurts
Create a list of character traits you admire in others and strive to develop in yourself
Draw or paint something representing gratitude for blessings in your life
Taking time to express ourselves creatively can help us tap into our emotional intelligence, process difficult emotions, experience joy, gain self-awareness, and practice mindfulness – all while having fun!
17 Personal Growth And Empowerment List
As I continue on my personal growth and development journey, I have found journaling to be a valuable tool. Here are 17 journal prompts that have helped me reflect, grow, and empower myself:
What are my core values, and how do they shape my decisions?
What fears have been holding me back from pursuing my dreams?
How can I develop a growth mindset and overcome limiting beliefs?
In what ways can I practice self-compassion and self-love daily?
How can I set healthier boundaries in my relationships?
What actions can I take to live a more sustainable lifestyle?
How do my current habits align with my future goals?
What kind of meaningful contributions would I like to make in society or the world?
How can I forgive myself for past mistakes and move forward with grace?
What motivates me to keep pushing towards success despite obstacles?
How can I cultivate a deeper sense of empathy towards others?
In what ways can I prioritize my mental and physical health every day?
How do my passions align with my career aspirations, and how can I bridge the gap between the two?
What constitutes happiness for me, and how can I create more joy in my life?
How have past failures or setbacks helped me grow into a stronger person today?
What personal strengths do I possess, and how can I leverage them towards achieving success in different areas of life?
What goals am i currently working on that scare me most?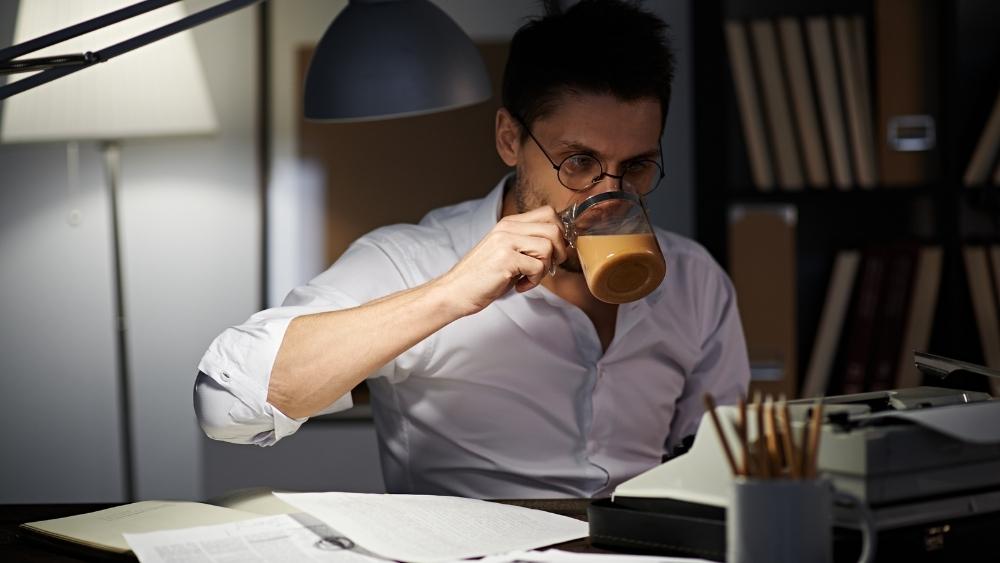 FAQs:
1. How can journal prompts benefit my mental health?
Journal prompts provide a structured way for individuals to express and process their emotions, thoughts, and experiences. Regularly engaging in this practice is proven to reduce stress levels, increase self-awareness and improve overall mental health.
2. Do I need to be a skilled writer to use journal prompts?
Not at all. Journaling is a personal practice and there's no "right" or "wrong" way to do it. The purpose of using prompts is simply to provide guidance on what to write about if you're feeling stuck or unsure where to begin.
3. Are the 67 journal prompts suitable for everyone?
Yes, the 67 journal prompts are designed for adults of all ages and backgrounds who want to explore a variety of topics related to personal growth, self-discovery, and reflection.
4. How often should I use the journal prompts?
This depends on your personal preference and schedule, but incorporating daily writing exercises into your routine can help establish consistency while providing ongoing benefits for your mental well-being over time. Alternatively, you may choose certain days each week as dedicated "journaling sessions". Regardless of how frequently you choose to write it's important not to feel overwhelmed with expectations and let yourself experiment!
Conclusion
Journaling can be a valuable tool for personal growth and development. With 67 unique prompts, this article provides plenty of jumping-off points to get your creative juices flowing.
Whether you're seeking inspiration or looking to improve your relationships, there's something for everyone on these pages. By taking the time to reflect on your thoughts and emotions, you'll gain a deeper understanding of yourself and those around you.
I wish you the best! Fabian.
Share with your Friends: