Guilty of These 15 Bad Habits? Improve Your Life Now
We all have bad habits that can negatively impact our lives, holding us back from reaching our full potential. It's time to stop letting these harmful behaviors control us and start embracing positive changes for a happier, healthier future.
In this blog post, we will explore 15 common bad habits that you need to break now and share practical tips on how to improve your life by adopting better routines.
Key Takeaways
Unhealthy habits such as poor eating habits, procrastination, unproductive behavior, and addictive behaviors negatively impact our lives.
Breaking these bad habits requires self-awareness, discipline, and willingness to change.
Practical tips for improving your life include setting goals with specific deadlines, practicing mindfulness or meditation to combat negative thinking patterns, limiting unnecessary purchases and creating budgets to reduce overspending.
15 Most Dangerous Bad Habits To Break
This is the bad habits list with 15 commons habits you need to break:
Unhealthy Eating Habits
Unhealthy eating habits are one of the most common culprits behind many physical and mental health problems. We all know that we should eat better, but often succumb to the allure of fast food, sugary snacks, and oversized portions.
Breaking free from unhealthy eating habits takes time, effort, and a willingness to make lasting changes. Start by becoming more aware of what you consume daily – this may involve reading labels carefully or keeping a food journal detailing your meals and snacks.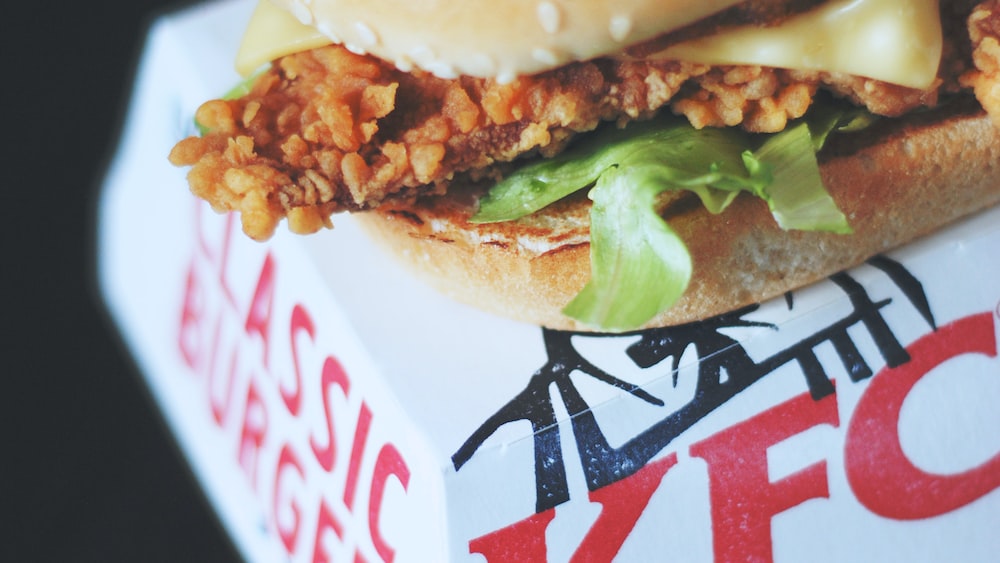 Gradually introduce healthier options like whole grains, lean proteins, fruits and vegetables while cutting back on processed foods high in sugar and unhealthy fats.
Unhealthy eating habits are one of the most common culprits behind many physical and mental health problems.
Procrastination And Time-Wasting
We all have our moments of procrastination and time-wasting, but it's important to recognize that these habits can significantly impact our productivity and overall well-being.
To combat this bad habit, try breaking up your tasks into smaller, more manageable chunks. Set realistic deadlines for yourself and stick to them. You might also consider using productivity apps or tools like the Pomodoro technique to help you stay focused on your work.
Poor Mental Health Habits
We all have moments where we feel overwhelmed or stressed, but when those moments turn into poor mental health habits, it's time to make a change. Negative thinking patterns, lack of self-care, and not addressing our emotions can all create poor mental health habits that affect our overall well-being.
Self-awareness is crucial in recognizing these bad habits and working towards breaking them. For example, taking breaks throughout the day to practice mindfulness or meditation can help combat negative thought patterns and improve emotional regulation.
Additionally, seeking support from a therapist or loved ones can provide helpful coping mechanisms for managing stress and improving mental health.
Addictive Behaviors
Addictive behaviors are one of the most harmful bad habits that can hinder personal growth and development. Whether it is a physical addiction like alcohol or substance abuse or an emotional addiction like excessive gambling or gaming, these addictive behaviors often have long-lasting negative effects on health and well-being.
Addictive behaviors not only impair judgment and decision-making abilities but also cause financial problems, relationship issues, and social isolation. Recovering from addictive behavior requires discipline, self-awareness, and willingness to change.
Seeking professional help may be necessary for those struggling with severe addictions.
Unproductive Habits
One of the most common bad habits that can hold us back from achieving personal growth and development is unproductivity. Spending too much time on unimportant tasks, getting easily distracted by social media or emails, or simply procrastinating instead of taking action are all examples of unproductive habits that can hinder our progress.
These habits not only waste valuable time but also lead to feelings of guilt and frustration in the long run.
For instance, one effective strategy is to set clear goals with specific deadlines to keep oneself motivated and accountable. Time blocking is another useful technique where you schedule specific tasks for dedicated periods and eliminate any potential distractions during those times.
One of the most common bad habits that can hold us back from achieving personal growth and development is unproductivity.
Smoking
Quitting smoking is one of the most important habits to break for improving your health and well-being. Not only does smoking cause lung cancer, heart disease, and other serious illnesses, but it also drains your finances.
For example, a pack-a-day smoker can spend up to $2,300 per year on cigarettes alone. Breaking the habit is not easy but acknowledging that you need help is the first step towards quitting.
You may want to try nicotine replacement therapy or join a support group in order to quit successfully.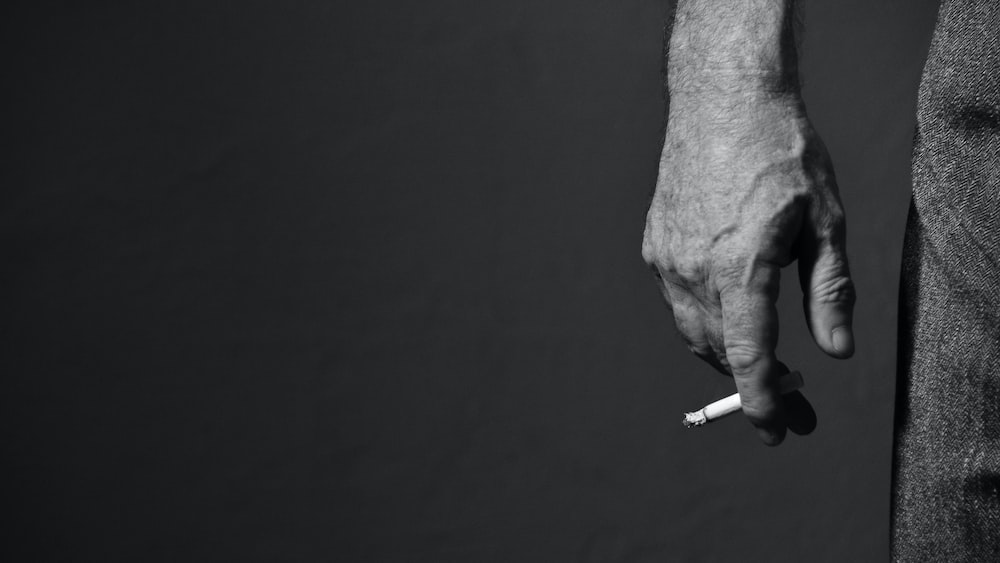 Nail Biting
If you're like many people, nail biting is a hard habit to break. It's easy to start doing it subconsciously when you feel anxious or bored, but it can also lead to unsightly and painful nails and cuticles.
Biting your nails can even increase the spread of bacteria and viruses if left unchecked. To stop this bad habit, try replacing it with another activity that occupies your hands such as squeezing a stress ball or playing with a fidget toy.
Additionally, keeping your nails trimmed and filed short can prevent the urge to gnaw at them.
Skipping Breakfast
Skipping breakfast is a common bad habit that can have negative consequences on your health. Research shows that people who skip breakfast are more likely to suffer from obesity, high blood pressure, and diabetes.
When you don't eat breakfast, your body goes into starvation mode which slows down your metabolism and makes it harder for you to burn calories throughout the day.
To break this bad habit, try planning ahead by preparing quick and easy breakfast options such as overnight oats or smoothies. If you're short on time in the morning, grab a piece of fruit or a granola bar as an on-the-go option.
Remember that eating breakfast is essential for fueling your body and giving you energy to tackle the day ahead.
Spending Too Much Time On Social Media
We all know it's easy to get sucked into the black hole of social media. It starts with a quick check of your notifications and before you know it, hours have passed by. Spending too much time scrolling through Instagram or Facebook can negatively impact our mental health and productivity.
Constantly comparing ourselves to others' highlight reels can lead to feelings of inadequacy and low self-esteem.
To avoid spending excessive amounts of time on social media, consider setting limitations for yourself. Turn off notifications that aren't necessary, put your phone on silent during work hours or meal times, and designate certain times throughout the day to catch up with what's happening in your online world.
Taking breaks from social media altogether can also be beneficial for reducing stress levels and increasing mindfulness.
Multitasking
When we're juggling multiple tasks at once, it can feel like we're being productive. However, research shows that multitasking actually reduces our efficiency and increases stress levels.
It's important to break the habit of constantly trying to do everything at once and focus on one task at a time.
In addition to reducing distractions, prioritizing tasks is also key. Start by tackling the most important item on your to-do list first while minimizing interruptions. This will help ensure that you complete the most pressing assignments before moving onto less urgent ones.
Negative Self-Talk
Do you often find yourself talking down on yourself? Do you criticize and judge every move you make? If so, then negative self-talk is a habit that needs to be broken. Negative self-talk can lead to reduced confidence, lower self-esteem, and even depression.
It's essential to learn how to stop this behavior and replace it with positive affirmations.
One way to break the cycle of negative self-talk is by catching yourself in the act. You can do this by paying attention to your thoughts and analyzing them objectively. Are they based on fact or just assumptions? Another helpful tip is replacing negative statements with empowering ones.
Overspending
Do you often find yourself spending more money than you should? Overspending is a common bad habit that can leave individuals in financial distress and stress. Whether it's constantly purchasing items online or eating out too frequently, overspending can quickly become a cycle that is hard to break.
According to articles about breaking bad habits, the first step in overcoming this habit is acknowledging the behavior and setting achievable goals for curbing spending. This may include creating budgets or limiting unnecessary purchases.
Not Getting Enough Sleep
One of the most common bad habits that can negatively impact your health and productivity is not getting enough sleep. Research shows that adults should aim for seven to eight hours of sleep each night to function at their best.
However, many people struggle with insomnia or simply fail to prioritize rest.
Luckily, there are several strategies you can use to break this bad habit and improve your overall well-being. For example, try setting a consistent bedtime and wake-up routine every day – even on weekends – to help regulate your body's internal clock.
You may also want to create a relaxing evening ritual before bed (such as reading or taking a warm bath) and avoid caffeine or electronics in the hour leading up to bedtime.
Holding Grudges
If you're someone who struggles with holding grudges, it's time to break this bad habit for good. Holding onto anger and resentment towards others can have a negative impact on your mental health and well-being.
To overcome this habit, it's important to practice forgiveness and let go of any past hurt or pain. This doesn't mean that you have to forget what happened but rather learn from it and move forward without constantly dwelling on it.
Remember that everyone makes mistakes, including yourself, so try to approach situations with empathy and understanding rather than hostility.
Holding onto anger and resentment towards others can have a negative impact on your mental health and well-being.
Being A Perfectionist
We all want to do our best, but being a perfectionist can actually hold us back from achieving our goals. When we set unrealistic expectations for ourselves and insist on everything being perfect, we often become paralyzed by fear of failure or spend too much time obsessing over small details.
To break free from the habit of perfectionism, it's important to reframe our mindset around mistakes. Instead of seeing them as failures, we should embrace mistakes as learning opportunities that help us grow and improve.
Setting more realistic goals and timelines is also key in breaking the cycle of perfectionism.
5 Simple Habits To Adopt For A Happier, Healthier Life
Regular exercise, mindful eating, getting enough sleep, practicing gratitude, and building a support system are simple habits that can lead to a happier and healthier life.
Regular Exercise
Regular exercise is one of the most important habits to adopt for a happier and healthier life. Exercise not only improves physical health but also provides mental benefits such as reduced stress levels, improved mood, and better sleep.
It is recommended to get at least 150 minutes of moderate-intensity exercise per week or 75 minutes of vigorous-intensity exercise per week.
Exercise does not have to be boring or done alone; it can also be made fun by joining a gym class or playing team sports with friends. By making regular exercise a habit, you will experience an increase in energy levels and overall well-being in the long run.
Mindful Eating
When it comes to breaking bad habits and improving your overall health, mindful eating is a habit worth adopting. Mindful eating involves paying attention to the present moment and being aware of what you're consuming.
Studies have shown that practicing mindful eating can help with weight management, promote better digestion, and improve overall satisfaction with meals. Additionally, by being more intentional about what we eat, we may naturally gravitate towards healthier options like fruits and vegetables instead of processed snacks.
Getting Enough Sleep
Getting enough sleep is crucial for maintaining overall health and well-being. Lack of sleep can lead to a host of negative consequences including fatigue, headaches, irritability, and even depression.
Studies have shown that adults need at least 7-9 hours of sleep every night to function optimally. Some habits that can help you get better quality sleep include establishing a regular bedtime routine, avoiding the use of electronics before bed, creating a peaceful sleeping environment, and avoiding caffeine intake late in the day.
Practicing Gratitude
One of the simple habits that can bring immense happiness and positivity into your life is practicing gratitude. Gratitude essentially involves expressing appreciation for the good things in your life, no matter how small they may seem.
This habit allows you to focus on the positive aspects of your life rather than dwelling on negative thoughts or situations.
Research has shown that regularly practicing gratitude can improve mental health, increase joy and optimism, and foster better relationships with others. Some ways to practice gratitude include keeping a gratitude journal, verbally expressing thanks to those around you, or simply taking a moment each day to reflect on what you are grateful for in your life.
Research has shown that regularly practicing gratitude can improve mental health, increase joy and optimism, and foster better relationships with others.
Building A Support System
Building a support system is crucial for breaking bad habits and improving your life. It's essential to have people in your life who understand and support you on your journey towards personal growth.
A supportive network can consist of family members, friends, mentors, or even online communities.
Moreover, having a support system helps individuals deal with stress and anxiety that may arise during the process of behavior change. Research shows that those who have social support are more likely to succeed in long-term habit changes than those without it (Important Fact #10).
Tips For Building Better Habits
Acknowledge your bad habits and understand the reasons behind them.
Set achievable goals that are specific, measurable, attainable, relevant, and time-bound.
Turn bad habits into positive ones by developing a plan of action and sticking to it.
Hold yourself accountable for your actions and seek help or accountability partners when necessary.
Celebrate your progress no matter how small it may be because change takes time.
Acknowledging Your Bad Habits
We all have bad habits that we would like to break and replace with better ones. However, the first step in breaking a habit is acknowledging it.
When you acknowledge your bad habits, you become more conscious of how they affect your well-being and productivity. For instance, if you're aware that procrastination is a common habit for you, you can start figuring out why it happens and what triggers it.
You may then devise strategies to overcome this tendency by setting daily objectives or delegating tasks when necessary.
Acknowledging your negative behaviors requires honesty with yourself about who you are instead of beating yourself up over it.
Setting Achievable Goals
Setting achievable goals is an important part of breaking bad habits and improving your life. When we set goals, we have something to work towards and can measure our progress.
It's essential to set goals that are specific, measurable, attainable, relevant, and time-bound (SMART).
By setting manageable goals that align with your values and priorities, you'll feel more motivated to work towards them. Celebrate each small accomplishment along the way as this reinforces positive behavior changes.
Turning Bad Habits Into Good Ones
When it comes to breaking bad habits, one effective strategy is to replace them with good ones. This way, you not only eliminate the negative behavior but also cultivate a positive one that will serve you in the long run.
For example, instead of scrolling through social media endlessly before bed, try reading a book or practicing meditation.
Turning bad habits into good ones requires self-discipline and consistency. It's important to identify which behaviors need changing and then set achievable goals for yourself.
Whether it's exercising regularly or cutting down on screen time, start small and gradually increase the difficulty level as you go along.
Holding Yourself Accountable
Holding yourself accountable is a crucial factor in breaking bad habits and creating better ones. It involves taking responsibility for your actions and decisions, acknowledging when you slip up, and making a commitment to improve moving forward.
One way to hold yourself accountable is by tracking your progress through journaling or using an app that helps monitor your habits. For instance, if you want to quit smoking or reduce alcohol intake, keeping track of the number of cigarettes or drinks consumed daily can help keep you on track towards achieving your goal.
Being honest with oneself about their habits can be challenging but necessary for personal growth and development. Recognizing one's negative behavioral patterns lays the foundation needed for a mindset shift towards positive change.
Celebrating Your Progress
When trying to break bad habits and adopt new positive ones, it's crucial to celebrate your progress along the way. Celebrating every milestone you make gives you a sense of accomplishment and motivates you to keep going.
It's also important to remember that breaking bad habits isn't an overnight process; it takes time and effort. However, by regularly celebrating even the smallest of victories, such as resisting the urge to procrastinate for five minutes or drinking more water than usual, we can stay motivated and continue working towards our goals.
Conclusion
Breaking bad habits and replacing them with good ones can significantly improve your well-being. With 15 common bad habits to break outlined, you can identify which of these unhealthy patterns are affecting your life negatively.
Whether it's getting enough sleep or exercising regularly, the tips provided in this article can help you adopt better lifestyles that positively impact your future. By taking charge of your behavior change and working on self-improvement, you're paving the way for a happier, healthier, and more fulfilling life.
I wish you the best! Fabian.
Share with your Friends: