Goal Setting For Kids: 5 Power Steps To Unlock Their Potential
Goal setting is critical for kids because it builds their self-esteem and confidence, provides them with direction and motivation, and helps develop essential life skills necessary for success.
Introducing goal setting to children early in life can significantly boost their self-esteem and confidence as they achieve their objectives.
Builds Self-esteem And Confidence
Introducing goal setting to children at an early age can be incredibly beneficial for their self-esteem and confidence. As they begin to identify and work toward their objectives, kids experience a sense of accomplishment that instills in them the belief that they are capable of achieving great things.
For example, let's say a young student sets out to improve her grades in math. With our guidance, she breaks down her goal into smaller steps like attending extra study sessions, practicing problems daily, and seeking help when needed.
As she works through these manageable tasks and starts seeing progress over time – such as scoring higher on quizzes or completing homework faster – her self-assurance will grow exponentially.
Provides Direction And Motivation
Setting goals provides children with direction and motivation. When we set a clear target, our focus is honed towards achieving that end goal.
For example, if your child's goal is to improve their grade in math, they will know exactly what they need to do in order to achieve that outcome. They may work harder on homework assignments and seek additional help from a tutor or teacher.
Not only does setting goals provide direction and motivation for kids, it helps build valuable life skills such as determination and perseverance.
Develops Essential Life Skills
When we teach our children goal setting, we are not only helping them achieve their objectives but also developing essential life skills that they will use throughout their lives.
These skills include time management, self-discipline, focus, and organization.
By encouraging our kids to create SMART goals (specific, measurable, attainable, relevant and time-bound), we help them develop critical thinking skills as they learn to identify what needs to be done in a structured way.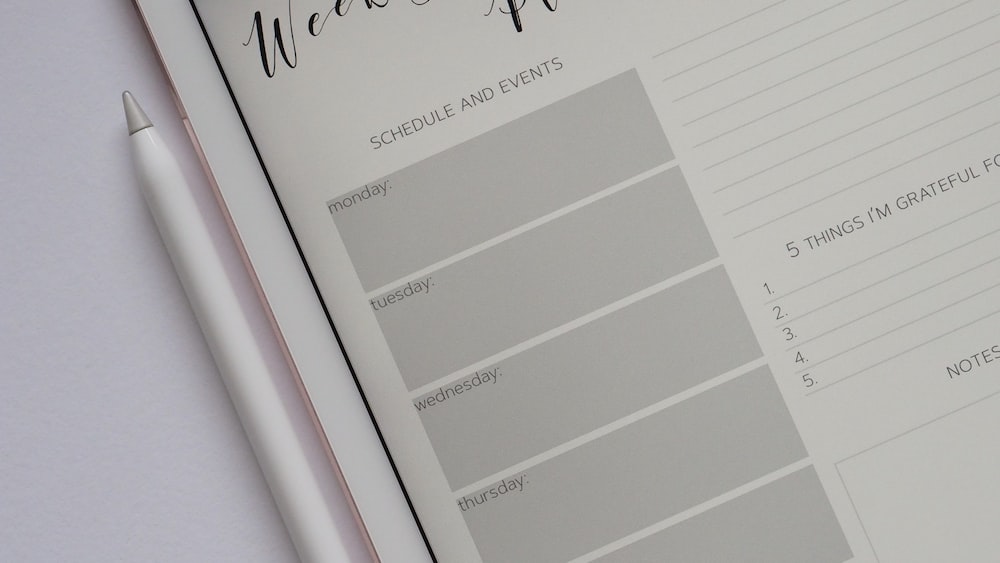 We can also help them set 'stretch' goals that challenge them beyond their comfort zone while still being achievable with effort.
Step-by-Step Goal Setting For Kids
Step 1: Identify the Goal with your Child by asking them what they want to achieve or improve upon.
Step 1: Identify The Goal With Your Child
The first step in teaching goal setting to your child is to identify the goal that they want to achieve. This may seem obvious, but a lot of children struggle with articulating their goals and desires.
One effective way of achieving this is by having an open discussion with them about what interests them or makes them happy. You can encourage your child by asking questions such as "What do you enjoy doing?" or "What have you always wanted to learn?".
Once they have shared their interests, work together to narrow down the options into one specific goal that they would like to achieve.
By involving your child in this process, you are empowering them and giving them ownership over what they would like to accomplish.
Keywords: Objectives, Behaviors, Students, Learning, Tips, Strategies
Step 2: Break It Down Into Manageable Steps
Now that you and your child have identified their goal, it's time to break it down into manageable steps. This is crucial because oftentimes big goals can be intimidating and overwhelming for kids.
For example, if your child's goal is to improve their grades in math, breaking it down may involve setting smaller goals such as completing homework on time every day or getting extra help from the teacher once a week.
Remember, when helping your child break their goal down into manageable steps, make sure each step is specific, measurable and achievable. Additionally, set a timeline for each step so that progress can be tracked easily.
Teach your child to create SMART goals, which are Specific, Measurable, Attainable, Relevant, and Time-bound, to break down their objectives into manageable steps.
Step 3: Teach Them To Create SMART Goals
Now that you have identified the goal with your child and broken it down into manageable steps, it's time to teach them how to create SMART goals. SMART stands for Specific, Measurable, Attainable, Relevant, and Time-bound.
Start by explaining each element of a SMART goal in clear language so that your child can easily grasp its importance.
Once you have gone through these elements together with your child, encourage them to practice creating their own SMART goals. Consider helping them choose an activity or project they are excited about and then work together on creating a relevant goal using this framework.
Step 4: Encourage Them To Set 'Stretch' Goals
Now that your child has identified their goal and broken it down into manageable steps, it's time to encourage them to set "stretch" goals. Stretch goals are those that require a little more effort than what is typically expected or comfortable.
When setting stretch goals, remind your child of the SMART criteria: Specific, Measurable, Attainable, Relevant, Time-bound. Encourage them to think outside the box and envision what they truly want to achieve.
Maybe they want to improve their grades by one full letter grade instead of just raising it by a few points.
Setting stretch goals can be challenging but also very rewarding when achieved. It teaches kids resilience and determination in achieving something great beyond their comfort zone.
Step 5: Regularly Review And Adjust Goals
Now that your child has set their SMART goals and taken steps towards achieving them, it's important to regularly review their progress and adjust accordingly.
Encourage your child to reflect on how far they've come, the challenges they faced along the way, and what adjustments they need to make. As a parent or teacher, provide feedback that is positive, specific, and constructive in nature.
Use this opportunity as a chance for growth rather than punishment for not meeting expectations.
For example, if your child was working towards getting better grades in math but struggled with certain concepts.
By regularly reviewing and adjusting goals based on progress made so far will give children confidence that comes with achievement which helps instill healthy habits related both academic performance and personal development over time.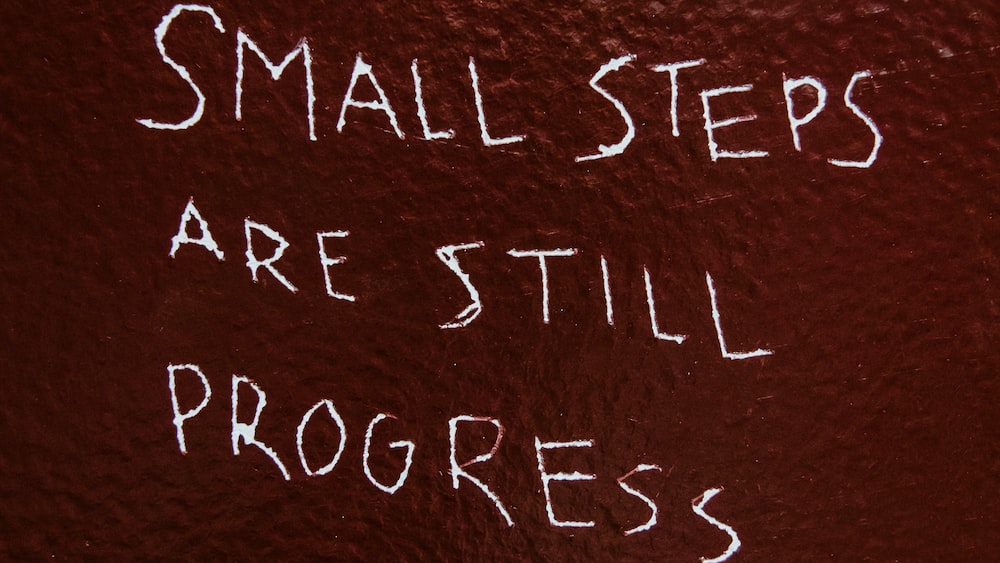 Engaging Activities And Strategies For Goal Setting
Engaging activities and strategies can make goal setting fun for kids. Visualization exercises can help them imagine their goals, while positive affirmations build self-belief.
As a family, you can set goals together and create vision boards to keep everyone motivated.
Visualization Exercises
Visualization exercises can be a powerful tool to help your child achieve their goals. The concept is simple: have them close their eyes and imagine themselves accomplishing the task or reaching the desired outcome.
For instance, if your child wants to improve their grades, encourage them to visualize themselves sitting in class confidently answering questions and acing tests.
By incorporating visualization exercises into your child's daily routine, you're helping them develop important mental skills such as concentration, focus, creativity, and confidence which can benefit them throughout life.
Use Of Positive Affirmations
When it comes to achieving goals, a positive mindset is crucial. One way to cultivate positivity in children is through the use of positive affirmations.
Encourage your child to come up with their own affirmations, or provide them with examples such as "I am capable of reaching my goals" or "I have the skills I need to succeed." Encourage them to repeat these affirmations regularly – perhaps in front of a mirror, before bed, or whenever they need a boost of confidence.
Family Goal Setting Night
Family goal setting night is a great way to encourage your kids to work together as a team. This activity can help build stronger family bonds, promote better communication, and foster a sense of responsibility in children.
During this special evening, the whole family sits down and discusses their goals for the future. You can use this time to teach your child how to set achievable goals using the SMART method (Specific, Measurable, Attainable, Relevant, Time-bound).
For example, you might have each member of your family write out their own individual goals on separate pieces of paper. These could be anything from getting good grades at school or learning a new skill like cooking or playing an instrument.
Another fun idea for Family goal setting night is creating vision boards together as a unit where you all gather pictures and words that represent what you want your future selves to look like or become.
A vision board helps kids visualize their aspirations and put them into action, serving as a motivational reminder of their goals.
Creating A Vision Board
Creating a vision board is one of the most exciting strategies for goal setting with kids. It's an excellent way to visualize their aspirations and put them into action.
First, gather some basic supplies like a poster board, magazines, markers, stickers, and glue. Then ask your child to cut out pictures or words from the magazines that represent what they want to achieve.
Once all the visuals are cut out and arranged on the poster board, encourage your child to explain their chosen images and how it relates to their goals. You can work with them by discussing ways to achieve those visions.
The final outcome will serve as a reminder of what they're working towards and give them motivation on days when it seems difficult.
Setting Rewards And Incentives
When it comes to goal setting for kids, setting rewards and incentives can be a powerful motivator. The key is to make sure that the reward is directly tied to the accomplishment of the goal.
However, it's important not to get too carried away with rewards. You don't want your child to only focus on getting the prize instead of enjoying the process of achieving their goals.
By teaching your children how to set SMART (Specific, Measurable, Achievable, Relevant and Time-based) goals while incorporating fun activities like creating vision boards or having family goal-setting nights -you're providing them with valuable skills that will serve them well throughout life.
Printable Worksheets And Resources For Goal Setting
We have put together some helpful and engaging printable resources for goal setting with kids, including a SMART goal worksheet, action plan worksheet, progress tracker worksheet, reflection journal, and reward chart.
These worksheets will help your child identify their goals in a structured way and provide visual aids to track their progress along the way.
SMART Goal Worksheet
One of the most critical steps in helping your child set goals is ensuring that those goals are SMART. The acronym stands for Specific, Measurable, Attainable, Relevant, and Time-bound.
This worksheet prompts children to fill in each section of the SMART model as they work towards identifying their goals. By doing this, they clarify what exactly it is they want to achieve – whether it's improving a grade or learning a new skill; establish metrics that will help them determine when they have succeeded; ensure that their aspirations aren't too lofty or unattainable; make sure that their objectives align with their long-term plans and interests; and give themselves a deadline within which to accomplish them.
Action Plan Worksheet
When it comes to achieving goals, having a clear action plan is crucial. The Action Plan worksheet is a valuable tool for kids to break down their goals into the specific steps needed to achieve success.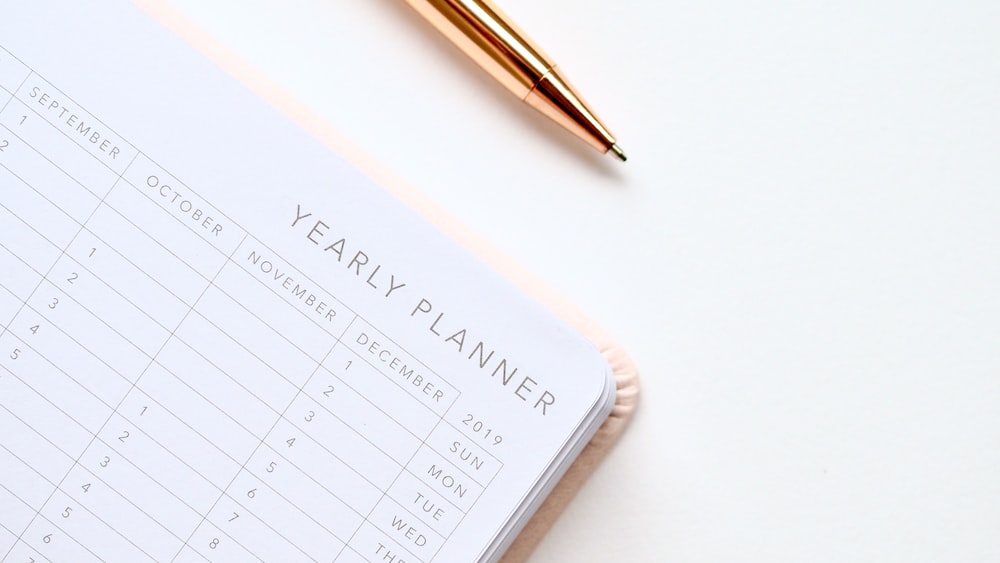 By using this worksheet together with your child, you can encourage them to think critically about how they will accomplish their goals and support them in creating an effective strategy.
Regularly reviewing and adjusting these action plans can help your child stay on track and motivated towards reaching their objectives.
Progress Tracker Worksheet
The progress tracker worksheet is an essential tool for helping your child achieve their goals. This worksheet allows them to track the progress they have made towards their goal, providing a visual representation of their achievements.
With the progress tracker worksheet, you can help your child set achievable milestones and celebrate each step forward taken in pursuit of the goal.
It's great for long-term aspirations like learning a new language or instrument, as well as short-term goals like getting better grades in math or reading more books.
Reflection Journal
Another helpful tool for goal-setting with kids is a reflection journal. Encourage your child to document their progress and reflect on what they are learning along the way.
In the journal, have your child answer questions like:
What did I accomplish today?
What challenges did I face?
How did I overcome those challenges?
What new things did I learn?
By reflecting on their experiences, your child will gain a deeper understanding of themselves and their capabilities.
Reward Chart
One great way to motivate your child as they work towards achieving their goals is by implementing a reward chart. This chart can be as simple or as elaborate as you want, with stickers or stars being awarded for each step that your child completes towards achieving their goal.
The key to making this strategy effective is ensuring that the rewards are meaningful and motivating for your child. You want them to feel excited and motivated every time they look at the chart and see their progress.
Additionally, it's important to set clear guidelines around when the rewards will be given so that your child understands exactly what they need to do in order to earn them.
FAQs:
The 5-step goal-setting process for kids involves identifying a specific goal, breaking it down into smaller steps, creating an action plan, tracking progress, and celebrating accomplishments.
2. Why is teaching goal-setting important for children?
Teaching children how to set goals helps them develop important life skills such as self-discipline, time management, and problem-solving. It also encourages them to have a growth mindset and promotes resilience in the face of challenges.
3. What kind of activities can parents do with their children to practice setting goals?
Parents can encourage their children to identify both short-term and long-term goals that align with their interests or passions. Activities that promote this include brainstorming sessions where they write down what they want to achieve; vision board-making where they visualize their dreams; and journal writing that allows them to reflect on their progress towards reaching those objectives.
4. How can printable worksheets help support a child's goal-setting journey?
Printable worksheets provide visual aids such as charts or graphs which allow children to track their progress on paper as well as providing prompts that assist in clarifying big ideas into small actionable items.
This helps them stay organized while simultaneously allowing parents/caregivers/teachers etc., to assess whether they are meeting benchmarks along the way so adjustments can be made if necessary, thereby enhancing chances of success throughout each individual step of the journey toward reaching the intended targets/goals.
Conclusion
In conclusion, teaching goal setting to kids can be an invaluable life skill that promotes self-confidence and motivation. By following the 5-step process of identifying goals with your child, breaking them down into manageable steps, creating SMART goals, encouraging stretch goals and regularly reviewing and adjusting those goals, you are helping your children learn valuable skills for success.
Engaging in activities such as visualization exercises and creating vision boards can make goal setting fun for kids. Additionally, using printable resources like SMART goal worksheets or progress trackers can provide a tangible way to track progress towards their desired outcomes.
I wish you the best! Fabian.
Share with your Friends: