54 Journal Prompts For High School That Go Beyond the Norm
Are you a high school student searching for inspiration to enrich your journaling experience? Look no further! Our collection of "54 Journal Prompts For High School" is designed to spark creativity, foster personal growth, and enhance writing skills across various academic subjects.
From thought-provoking prompts that challenge the mind to lighthearted topics guaranteed to bring a smile, our carefully curated list provides something for everyone.
Benefits Of Journaling For High Schoolers
Journaling provides numerous benefits for high schoolers: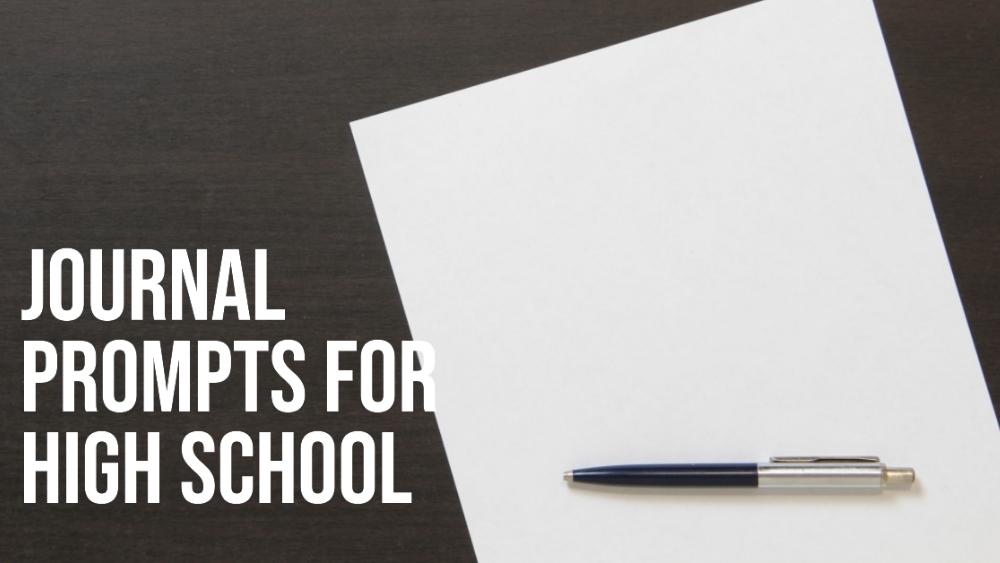 Develops Self-awareness And Mindfulness
As a high school student, cultivating self-awareness and mindfulness is crucial for personal growth and development. One of the major benefits of integrating journaling into your daily routine is that it can significantly contribute to developing these essential skills.
Journaling encourages you to delve deep within yourself, exploring your thoughts, emotions, beliefs, and reactions with newfound clarity.
For example, reflecting on past experiences through journal prompts can reveal patterns or recurring themes that may have influenced significant life choices or events. This heightened sense of awareness allows you to learn from past mistakes and make intentional decisions moving forward.
Additionally, practicing mindfulness while writing also enables you to fully immerse yourself in the present moment as you process your thoughts without being distracted by external factors—ultimately resulting in reduced stress levels and better mental health overall.
Enhances Creativity And Imagination
Journaling offers a fantastic opportunity for high school students to tap into their creativity and imagination. By exploring various topics and creative writing prompts, students can experiment with different writing styles, storytelling techniques, and even venture into the realm of poetry or fiction.
For instance, imagine a journal prompt asking you to describe your dream vacation or your perfect space – would it involve traveling through time, visiting an exotic destination, or perhaps designing a futuristic city? These types of imaginative exercises stimulate the brain by activating areas involved in problem-solving and artistic expression.
Journaling enables high school students to unleash creativity and imagination through diverse writing prompts, experimenting with styles, storytelling techniques, poetry, and fiction.
Improves Communication And Writing Skills
As a high school student, journaling can play a vital role in enhancing my communication and writing skills. By putting my thoughts down on paper or typing them out, I am constantly practicing the art of storytelling and self-expression.
For example, when tasked with writing essays for English class or preparing college applications, I've noticed a significant improvement in both the efficiency and coherence of my work thanks to the practice of regular journaling.
The process of reflecting on various topics, like goals or memories from lists provided by teachers or other sources, helps me explore different writing styles, discover new ideas and better articulate complex thoughts.
Reduces Stress And Anxiety
Journaling is a powerful tool that can help high school students reduce stress and anxiety levels. Many studies have shown the positive impact of journaling on mental well-being, including managing symptoms of depression and anxiety disorders.
Furthermore, journaling provides an outlet for negative thoughts and emotions that could otherwise build up over time. High school can be a challenging time with academic pressures, social anxieties, family issues, and more.
Overall, journaling is an effective technique for reducing stress among high school students. The simple act of putting pen to paper can support coping strategies while improving overall mental health outcomes.
27 Journal Prompts For Self-Discovery
This section includes 27 prompts designed to help you dig deeper into your personal values, set goals, reflect on past experiences, overcome challenges and express gratitude.
These thought-provoking prompts will inspire self-awareness and mindfulness in you.
6 Reflecting On Past Experiences Prompts
Reflecting on past experiences is a powerful way to gain self-awareness and insight into your personality. Here are six journal prompts to help you explore your past experiences:
Write about a time when you felt proud of yourself. What did you do, and why was it meaningful to you?
Think back to a difficult moment in your life. How did you overcome this challenge, and what did you learn from the experience?
Describe a memorable family vacation or trip. What made this experience special or significant to you?
Write about your earliest memory that comes to mind. Why is this memory important to you, and how does it shape your values or beliefs now?
Reflect on a mistake or regret from your past. What did you learn from this experience, and how have you grown since then?
Describe a favorite childhood memory with someone special in your life (parent, grandparent, teacher, etc.). Why was this moment so memorable for you, and how has that relationship impacted who you are today?
Reflecting on past experiences allows us to understand ourselves more fully and make connections between our past and present selves. Use these prompts as starting points for deeper introspection and exploration of your inner world through expressive writing practices like journaling!
5 Exploring Personal Values Prompts
As a high schooler, exploring personal values is an essential part of finding yourself. Here are five journal prompts to help you better understand your beliefs and how they align with your actions:
What is the most important thing in your life right now, and why?
Think about a time when you stood up for something you believed in. How did it feel?
Write about a difficult decision you had to make recently. Did any of your values come into play?
List five qualities that are important to you in a person (e.g., honesty, kindness). Why are these qualities important?
Imagine yourself ten years from now. What do you want to be known for? What values will you have lived by?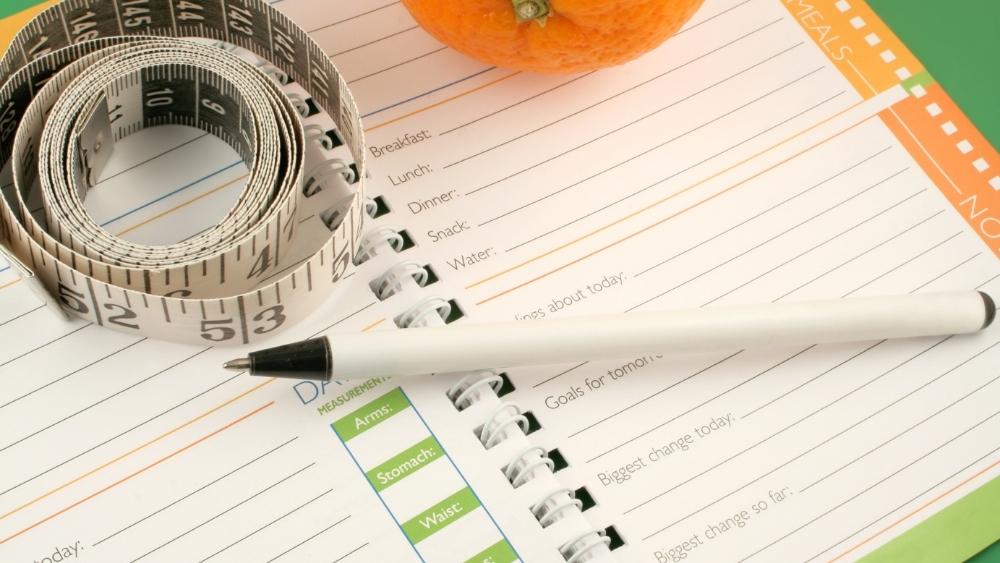 By reflecting on these prompts and exploring your personal values, you can gain a deeper understanding of who you are and what drives you in life.
6 Setting Goals Prompts
Setting goals is an essential part of personal growth and development. By taking the time to reflect on what we want for our future, we can take action toward achieving our dreams. Here are six prompts to help you set goals and make progress toward your aspirations:
What are three things I want to achieve this semester/year? How will I measure my progress toward these goals?
What is a new skill or hobby that I would like to learn? How will I schedule time for it in my week?
In what areas do I need to improve academically? What steps can I take to strengthen those skills or subjects?
What is a long-term goal that I have for myself, and what smaller steps can I take each day/week/month toward reaching it?
How can I improve my relationships with friends or family members? What specific actions can I take to show them how much they mean to me?
What is something that scares me, but that I want to accomplish anyway? How will I push through my fears and doubts to achieve this goal?
By answering these journal prompts, you'll gain clarity on what you want from life and create a plan for achieving your goals. Remember, every small step counts!
5 Overcoming Challenges Prompts
Dealing with challenges is a part of life, and journaling can help us navigate through them. Here are five prompts to help you overcome challenges and grow:
What was the biggest challenge I faced in the past year, and how did I overcome it?
What are three ways I can cope with stress when facing a difficult situation?
What positive lessons did I learn from a past failure, and how can I apply them in the future?
What is one small step I can take today to move closer to a goal that feels out of reach?
When facing an obstacle, what are some alternative perspectives or solutions that could help me work through it?
Remember, there's no right or wrong way to answer these prompts – just write down whatever comes to mind! Journaling is all about exploring your thoughts and feelings, so be honest with yourself and allow yourself to grow through the process.
5 Gratitude And Appreciation Prompts
I love practicing gratitude and appreciation journaling because it helps me focus on the positive things in my life. Here are 5 prompts to help you get started:
Write about something that made you happy today and why it made you feel that way.
Think of a person who has positively impacted your life, and write down specific reasons why you're grateful for them.
List five things in your life right now that you are thankful for and why they are important to you.
Describe a challenge or difficult situation that you overcame and what lessons or blessings came from it.
Reflect on a moment in your life when someone showed kindness towards you, and explain how their actions impacted your day, week, or even life.
Remember, gratitude journaling can be done daily or as often as you like. Use these prompts to inspire your writing and cultivate an attitude of gratitude in all areas of your life!
27 Journal Prompts For Academic Growth
This section offers 27 journal prompts that can help high school students reflect on their academic progress, identify strengths and weaknesses, brainstorm new ideas, plan for success, and track achievements.
5 Reflecting On Academic Progress Prompts
Reflecting on your academic progress can help you track your achievements and identify areas for improvement. Here are five journal prompts to help you reflect on your academic journey:
What have been my biggest academic accomplishments this year, and what did I learn from them?
In which subjects have I shown the most improvement, and what strategies helped me achieve that growth?
Have I faced any challenges in my academic life recently, and how did I overcome them?
Which study habits worked best for me this semester, and what changes can I make to improve further?
How am I measuring success in my academic life? Are there different ways I could define success that better align with my personal goals?
Reflecting on these questions can help high school students gain a deeper understanding of their academic journey and make more informed decisions about future educational pursuits.
5 Identifying Strengths And Weaknesses Prompts
Identifying your own strengths and weaknesses is a crucial step towards personal growth and development. Below are five journal prompts that can help you identify your areas of strength and opportunities for improvement:
What unique skills or talents do I possess that set me apart from others?
What tasks or activities do I excel at, and why?
In what areas do I struggle the most, and what steps can I take to improve in those areas?
How have my past failures or setbacks helped me grow as a person, and what lessons have I learned from them?
Who are some people in my life who inspire me, and what qualities do they possess that I admire? How can I develop those same qualities within myself?
By regularly reflecting on these prompts, you can gain greater self-awareness and build upon your existing strengths while also addressing areas where you may need additional support or development. Remember to focus on progress over perfection, and celebrate your successes along the way!
6 Brainstorming Ideas Prompts
When looking for inspiration on what to journal about, brainstorming can be a great way to get creative juices flowing. Here are six prompts to help jumpstart your journaling:
Time Machine: If you could travel back in time, where and when would you go? What would you do? Who would you meet?
Dream Vacation: Describe your dream vacation in detail. Where in the world would you go? What activities would you do?
Perfect Space: Imagine your ideal living space. What does it look like? How is it decorated? What makes it special?
Dream Job: If money and education weren't obstacles, what job would you have? Why does that career appeal to you?
Bucket List: Create a list of things that you want to accomplish or experience before the end of your life.
Space Exploration: If given the opportunity, would you want to travel to outer space? Why or why not?
Remember, there are no right or wrong answers when journaling – the goal is simply to express yourself and reflect on your thoughts and experiences. Use these prompts as starting points and see where they take you!
6 Planning For Success Prompts
Planning for success requires identifying your goals and taking action steps to achieve them. Here are six journal prompts to help you plan for success:
Identify three short-term goals that you want to achieve in the next six months. Write down the steps needed to reach those goals.
Think about your long-term career aspirations. Write down three things you can do today to move closer to achieving those goals.
Reflect on a time when you faced a challenge and overcame it successfully. What did you learn from that experience, and how can you apply those lessons to future challenges?
Imagine yourself ten years from now. Write down where you see yourself in your personal and professional life, and what steps you can take today to make that vision a reality.
Identify one area of your life where you feel stuck or unmotivated. Write down three actions you can take today to create momentum and move past any obstacles.
Make a list of five people who inspire you and why they inspire you. Write down actions that you can take to emulate their success in your own life.
Remember, planning for success is an ongoing process, so use these prompts as a starting point for regular journaling on this topic!
5 Tracking Achievements Prompts
As a high school student, it's essential to track your achievements and progress towards your academic and personal goals. Here are five journal prompts to help you do just that:
Reflect on a recent accomplishment you're proud of and write about the steps you took to achieve it.
List three areas in which you've shown improvement in the past few weeks or months, and write about what actions you took to make progress.
Identify a challenge you faced recently and describe how you overcame it. What did you learn from this experience?
Write about a goal you've been working towards for some time, and document your progress so far.
Imagine yourself at the end of the school year looking back on all that you've accomplished since now. What would make you feel most proud? Set specific benchmarks for yourself along the way to help measure your progress towards achieving those accomplishments.
Remember, tracking your achievements isn't just about celebrating successes; it's also an opportunity for reflection and growth. By documenting your journey, you'll be able to identify patterns in your behavior, understand what motivates you, and set more realistic goals for yourself moving forward.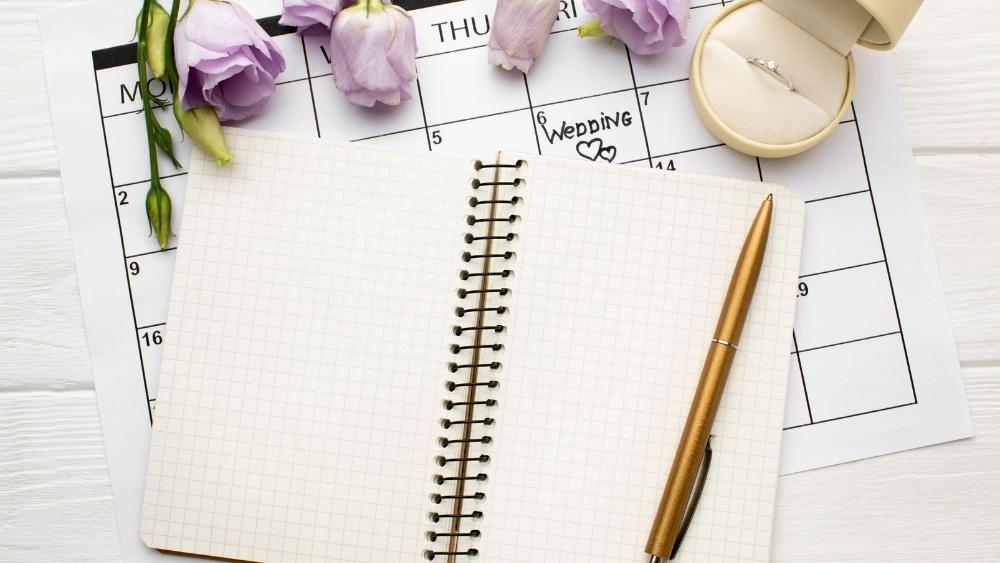 FAQs:
1. What are some benefits of using journal prompts in high school?
Journal prompts can help students develop their writing skills and express their thoughts and emotions in a safe, private space. They can also improve self-reflection, critical thinking, and problem-solving skills.
2. Can journaling be used as a tool to combat stress or anxiety in high school?
Yes, journaling is an effective self-care activity that can help adolescents to cope with stressors more effectively by reducing negative thinking patterns and promoting emotional regulation.
3. How often should high school students use these prompts?
It varies depending on individual needs and preferences but ideally, incorporating one prompt per day would be beneficial for establishing routines and building healthy habits around personal reflection practices.
4. Are there any rules or guidelines for using the prompts?
There aren't necessarily "rules," but it's important to approach them with an open mind without judgment or pressure to perform perfectly; responses should reflect genuine sentiment, which will likely enhance writing experiences over time – so simply trying out different approaches (i.e., freewriting) may be helpful when first starting out until finding what works best!
Conclusion
Journaling is a wonderful tool for high school students to develop their writing skills, self-awareness and mindfulness, creativity, and imagination, as well as reduce stress and anxiety.
The 54 journal prompts listed in this article cover a range of topics that will not only help students overcome writer's block but also encourage them to stretch their imaginations and explore new ideas.
Whether it's reflecting on past experiences or exploring personal values, setting goals or overcoming challenges, tracking academic progress, or identifying strengths and weaknesses – these prompts are sure to inspire every student looking for motivation and inspiration.
I wish you the best! Fabian.
Share with your Friends: