50 Professional Goals Examples For Career Growth
In today's competitive job market, it's crucial to continuously develop and sharpen our professional skills. Setting clear career goals can be the catalyst for personal growth, paving the way towards success in your chosen field.
In this blog post, we've gathered 50 professional goals examples that will inspire you to take charge of your career advancement journey. From improving communication skills to building a strong network and pursuing higher education opportunities, these examples cover various aspects of career development essential for every aspiring professional.
Key Takeaways
Setting clear professional goals is essential for personal growth and career success.
Examples of short-term and long-term career goals include advancing in your current position, developing new skills, improving communication and teamwork abilities, enhancing time and project management skills, and building a strong professional network.
Personal and professional development goals include establishing work-life balance, practicing self-care and maintaining emotional well-being, pursuing higher education or certifications, learning a new language or hobby.
Achieving these goals requires dedication, motivation to continuously improve oneself through incremental steps while seeking feedback from peers or mentors along the way.
Short-term And Long-term Career Goals Examples
Advancing in your current position through increasing productivity and taking on new responsibilities is an example of a short-term career goal, while obtaining higher credentials or pursuing leadership positions are examples of long-term career goals.
Advancement in our current position is a highly sought-after professional goal.
Advancing In Your Current Position
As we progress through our careers, one of the most sought-after professional goals is advancement in our current position. This can involve building upon existing skills and knowledge, taking on new challenges and responsibilities, or even moving up to a higher level within the company hierarchy.
For example, if you are a marketing assistant looking to advance your career, consider volunteering for cross-functional projects where you can learn from colleagues in different departments or seeking out training opportunities that will add value to your skill set.
Additionally, developing strong relationships with mentors and supervisors can open doors for future opportunities as they recognize your dedication and potential for growth.
Developing New Skills And Expertise
As you progress in your career, it's crucial to continuously develop new skills and expertise to stay competitive and adaptable. Some examples of areas where you could expand your knowledge include digital marketing, coding languages, or public speaking.
One example of developing a new skillset is learning how to code websites or software programs. This offers several benefits such as the ability to troubleshoot technical issues with ease, collaborate more effectively with technical teams, and create custom solutions for unique business needs.
Improving Communication And Teamwork Abilities
One crucial aspect of developing your career is enhancing your communication and teamwork abilities. This could include improving how you express ideas, collaborate with others, and resolve conflicts in the workplace.
Good communication skills not only improve productivity but also establish healthy relationships with colleagues, leaders, and clients.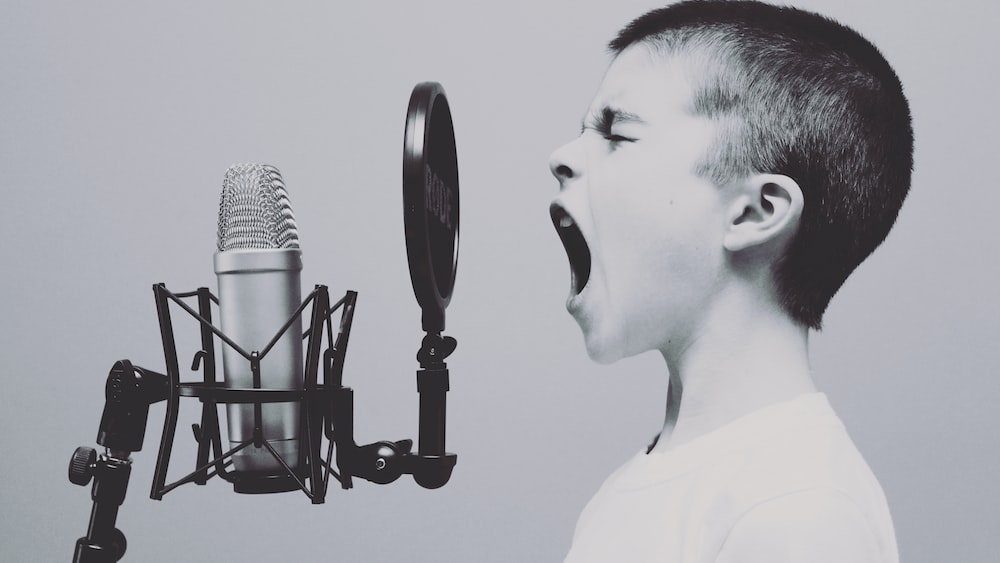 To achieve these goals: Take advantage of opportunities to practice public speaking or presentation delivery. If you struggle with active listening or responding empathetically to team members, do what it takes to develop those skills by reading books on Emotional Intelligence (EI) or taking online courses on building inclusive environments at work that fosters collaboration among teammates from different backgrounds.
Seek feedback from your colleagues or supervisors on areas that need improvement so you can make adjustments where necessary. Participate in team-building activities like happy hours or game nights outside the office setting as well as attending company meetings such as town hall sessions held by management.
Enhancing Time And Project Management Skills
Improving your time and project management skills is a crucial step in achieving career success. As you move up the professional ladder, managing your workload becomes increasingly important.
Prioritizing tasks, meeting deadlines, and optimizing productivity are key factors that can make or break one's work performance.
One way to enhance your time and project management skills is by adopting effective techniques such as using calendars, setting reminders, delegating tasks, and breaking down larger projects into smaller manageable parts.
Seeking feedback from colleagues or supervisors can also be helpful in identifying areas of improvement and providing additional insights on how to better manage your workload.
Building A Strong Professional Network
One of the most crucial aspects of career development is building a strong professional network. Your connections and relationships can play an essential role in advancing your goals, whether by providing job leads or other forms of support.
Start by attending industry events and networking opportunities, such as conferences or webinars, to meet new people who share your interests and expertise.
You can also leverage social media platforms, like LinkedIn, to connect with like-minded professionals and expand your reach beyond local events. Don't be afraid to reach out for informational interviews or mentorship from individuals you admire in your field.
Personal And Professional Development Goals Examples
Examples of personal and professional development goals include establishing a healthy work-life balance, pursuing higher education or certifications, learning a new language or hobby, practicing self-care and maintaining emotional well-being, and developing a personal brand and online presence.
Establishing A Work-life Balance
Establishing a healthy work-life balance is crucial for personal and professional growth. It involves dedicating sufficient time to both work and other important aspects of your life, such as family, hobbies, and personal development.
Some practical ways to establish a better work-life balance include setting clear boundaries between work hours and personal time, delegating tasks when necessary, taking regular breaks throughout the day to recharge mentally and physically, and learning to say no when you need some time for yourself.
Additionally, incorporating self-care practices into your routine like exercise or meditation can be beneficial in maintaining emotional wellbeing while pursuing your career goals.
Taking good care of oneself is essential to achieving personal and professional goals.
Practicing Self-care And Maintaining Emotional Well-being
Taking good care of oneself is essential to achieving personal and professional goals. Practicing self-care involves finding ways to prioritize physical, mental, and emotional health.
Some examples of self-care practices include eating a balanced diet, getting enough sleep, scheduling downtime for hobbies or relaxation activities, and developing healthy coping mechanisms for dealing with stress.
Maintaining emotional well-being is also an important aspect of self-care. This involves recognizing emotions that arise at work or home and taking steps to manage them compassionately.
Incorporating regular self-care into daily routines positively impacts performance in other areas – improved focus on work tasks leads to better productivity; better communication results from reduced stress levels; stronger relationships develop from increased attention toward friends/family members who might benefit most during challenging circumstances like these past couple years with the pandemic still being present as dominant media subject matter globally all over the world.
Pursuing Higher Education Or Certifications
One of the most effective ways to advance your career is by pursuing higher education or obtaining certifications in your field. This will not only expand your knowledge and skills but also increase your credibility as a professional.
You can set goals such as earning an advanced degree, completing a specialized training program, or obtaining industry-specific credentials.
In addition to enhancing your expertise, learning new things through education and certifications can also boost your personal growth and self-confidence. It shows that you are dedicated to continuously improving yourself and staying relevant in today's fast-paced job market.
Learning A New Language Or Hobby
One of the best ways to achieve personal and professional growth is by learning a new language or hobby. Not only does it open up opportunities for travel and cultural experiences, but it also enhances cognitive abilities such as memory, problem-solving, and creativity.
In terms of hobbies, picking up a new skill like photography or cooking can provide stress relief after a long day at work while also giving you a sense of accomplishment outside of your career.
Additionally, pursuing a hobby related to your profession (such as attending industry conferences or participating in relevant online forums) can help expand your knowledge base and stay current on emerging trends.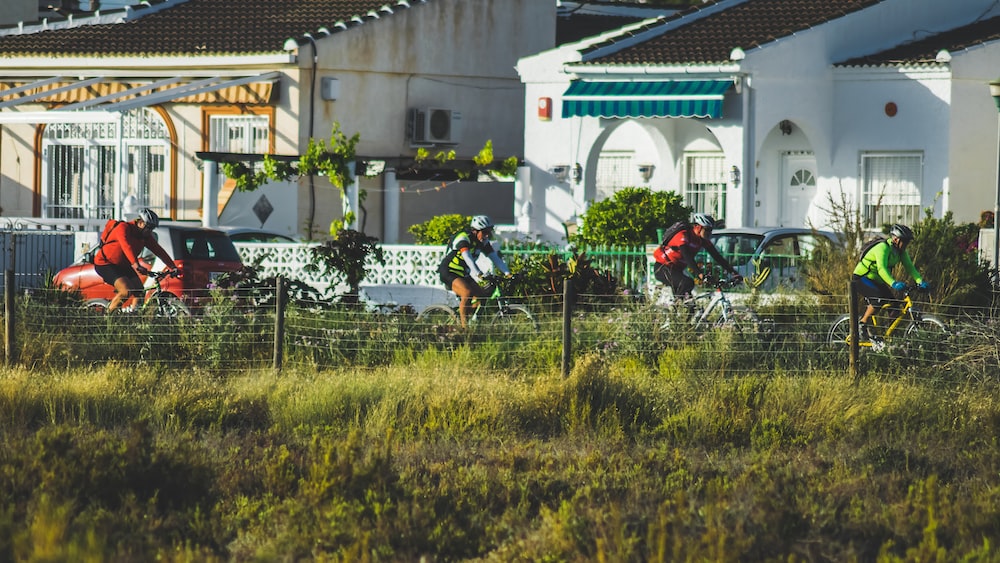 Developing A Personal Brand And Online Presence
Developing a personal brand and online presence is crucial in today's digital age, where individuals are increasingly being judged based on their online personas.
Creating a strong personal branding strategy can help you distinguish yourself from others in your industry and showcase your unique skills and expertise.
To start building your personal brand, consider developing a consistent tone of voice across all platforms to convey professionalism and authenticity. Use high-quality visuals that reflect your personality and values to create a cohesive look for your brand.
Having a solid online presence also involves engaging with others by commenting on relevant posts or participating in discussions related to your industry.
In conclusion, developing a strong personal brand and online presence is becoming increasingly important in today's professional landscape. It allows individuals to differentiate themselves from the competition while showcasing their skills and expertise effectively.
How To Set And Achieve Professional Goals
To set and achieve professional goals, identify specific and measurable objectives, create an action plan with a timeline, seek feedback from mentors or colleagues, stay motivated and accountable through self-reflection and tracking progress.
Identifying Specific And Measurable Goals
When it comes to setting professional goals, it is crucial to be specific and measurable. This means that you need to focus on clear objectives that are readily quantifiable and can help gauge progress along the way.
By identifying specific and measurable goals, you can also create an action plan that outlines the steps needed to achieve them. For instance, if your goal is to increase productivity by 20%, you could break down the tasks required into smaller achievable milestones such as delegating tasks better or adopting new tools or techniques.
Creating An Action Plan And Tracking Progress
To achieve your career goals, creating an action plan and tracking your progress is key. Here are some tips on how to do it effectively:
Start by identifying specific and measurable objectives.
Break down your goals into smaller, achievable tasks with timelines.
Prioritize tasks based on their importance and urgency.
Use a planner or a project management tool to keep track of your progress.
Monitor and evaluate your progress regularly, making adjustments when necessary.
Stay motivated by celebrating small wins along the way.
Seek feedback from mentors or colleagues to improve your performance.
Hold yourself accountable for achieving your goals.
Remember that setting and achieving career goals is a continuous process, so be flexible and adapt as needed to ensure success in the long run.
Seeking Feedback And Making Adjustments
As you work towards your professional goals, it is important to seek feedback from others and make adjustments accordingly. This will help you identify areas where you need improvement and stay on track towards achieving your objectives.
Making adjustments based on this feedback shows that you are open to learning and growing as a professional. It also demonstrates that you are adaptable and willing to make changes in order to achieve success.
For example, if someone gives you constructive criticism about your communication skills, take their advice seriously and work on improving those skills through training or practice.
Celebrating Achievements And Learning From Setbacks
When pursuing professional and personal goals, it's important to both celebrate achievements and learn from setbacks. Celebrating successes can help maintain motivation, boost confidence, and acknowledge the hard work put in to achieve a goal.
It's essential to take time to recognize accomplishments no matter how small they may seem.
On the other hand, setbacks are inevitable when striving toward a goal. Rather than getting discouraged, use them as opportunities for growth and learning.
Analyze what went wrong and why it happened so that you can make adjustments for next time and prevent similar mistakes in the future.
By embracing both achievements and setbacks during goal attainment processes, we become better equipped to handle challenges proactively while also remaining motivated throughout our journey towards achieving our goals.
Staying motivated and accountable is crucial to achieving success.
Staying Motivated And Accountable
It can be challenging to stay motivated when working towards professional goals. However, staying motivated and accountable is crucial to achieving success. One way to stay motivated is by breaking large goals into smaller, achievable ones.
This allows you to measure progress and celebrate accomplishments along the way. Another approach is finding an accountability partner who shares your professional goals or joining a support group.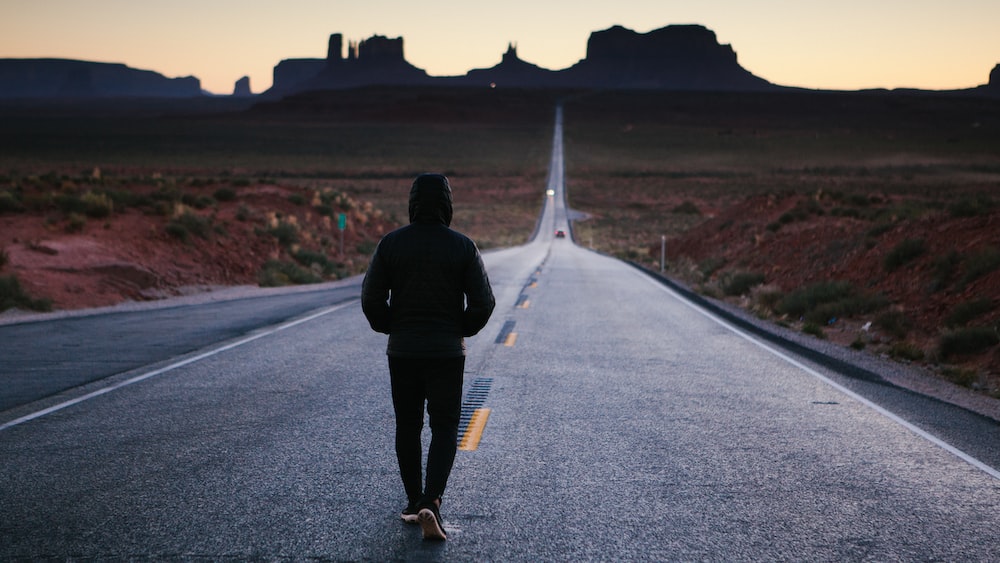 Another strategy for staying motivated and accountable is regularly reviewing your progress toward your goals.
Overall, staying motivated and accountable takes work, but implementing these strategies above will help bolster perseverance in reaching one's career aspirations.
Additional Professional Goals Examples
Developing effective negotiation and conflict resolution skills, fostering diversity and inclusion in the workplace, pursuing leadership and executive positions, enhancing creativity and innovation skills, and improving customer service and sales abilities are all examples of additional professional goals that can help advance your career.
Enhancing Creativity And Innovation Skills
To advance your career, it's essential to enhance your creativity and innovation skills. Being creative doesn't only apply to artistic fields; it's crucial in every profession.
Companies are always looking for employees who can bring fresh ideas to the table.
There are several ways to boost creativity and innovation abilities. One way is by attending workshops or seminars on brainstorming, problem-solving, design thinking, or other related topics.
Additionally, taking up a hobby outside of work, such as painting or writing, can also help stimulate creativity.
Improving Customer Service And Sales Abilities
To advance your career, it's crucial to enhance your customer service and sales abilities. Whether you work in a retail or office environment, strong communication skills are essential when dealing with customers.
One way to improve is by taking courses or attending seminars focused on increasing product knowledge and understanding customer preferences.
Effective sales skills are also valuable, regardless of the industry you work in. This could involve learning how to negotiate effectively, identifying upsell opportunities, or becoming well-versed in objection handling techniques.
To truly excel, it's important to approach each interaction with a customer as an opportunity to build relationships rather than just complete transactions.
Developing Effective Negotiation And Conflict Resolution Skills
As you advance in your career, it's important to develop effective negotiation and conflict resolution skills. This ability can help you handle tough situations with clients, coworkers, or even superiors.
One way to develop these skills is by seeking out training or mentorship opportunities from seasoned professionals. You can also practice active listening, being empathetic towards others' perspectives and needs during discussions.
It's important to remain calm and composed during high-pressure situations as this will make it easier for both parties involved in the negotiation process to find common ground.
Fostering Diversity And Inclusion In The Workplace
As professionals, it is essential to promote a diverse and inclusive work environment. Not only does this lead to greater employee engagement and satisfaction, but it also helps organizations better serve their customers and stakeholders.
One way to foster diversity in the workplace is by creating an inclusive culture that values different perspectives and encourages collaboration among team members.
For example, holding regular training sessions on diversity awareness can help educate employees on how they can be more aware of their own biases and celebrate differences in others.
Another vital aspect of fostering inclusion is providing opportunities for all employees to advance in their careers. This includes offering mentorship programs, leadership training, and other resources that support diversity at all levels of the organization.
Overall, creating a culture of inclusion requires ongoing effort from everyone involved within an organization – leaders must prioritize these efforts as part of their overall strategy for success, while individual contributors should seek out opportunities for growth within this framework whenever possible.
Pursuing Leadership And Executive Positions
If you're looking to take your career to the next level, pursuing leadership and executive positions can be a great way to do it.
To pursue leadership roles, it's important to focus on developing key skills such as communication, strategic planning, and decision-making.
This may involve seeking out training opportunities or taking courses in areas like management or business administration. Additionally, building strong relationships with colleagues and mentors can give you valuable insights into how organizations function at higher levels.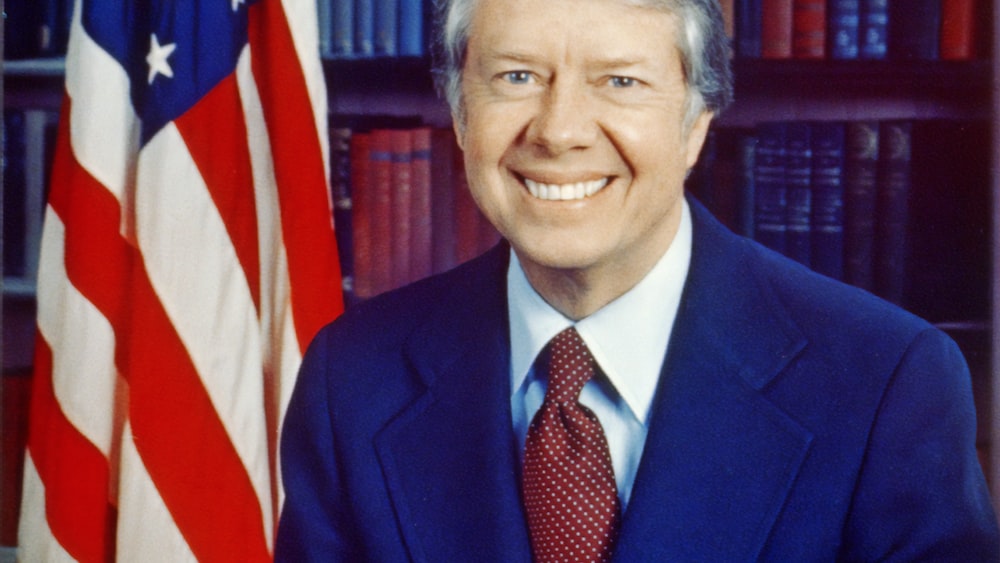 FAQs:
1. How can setting professional career goals benefit my career advancement?
Setting specific and meaningful professional goals helps individuals develop a clear direction for their careers, stay motivated, and measure progress over time. Goals also help identify areas that need improvement or additional training to excel in your industry.
2. What are some examples of professional goals I can set for myself?
Some examples of professional goals include improving communication skills, expanding knowledge through industry certifications or courses, developing leadership abilities, networking with peers in your field, and increasing productivity or efficiency on the job.
3. How do I create achievable professional career goals?
To create achievable career goals you should first define what success means to you and then break down larger objectives into smaller milestones or steps that can be measured along the way. It's important that these objectives are challenging yet realistic within your current capacity so they remain motivating rather than discouraging.
Conclusion
In conclusion, setting professional goals is a crucial step in advancing your career and achieving long-term success. With the 50 examples provided in this article, you can focus on developing skills, improving communication and teamwork abilities, cultivating a personal brand, establishing work-life balance, and pursuing leadership positions.
Remember to set specific and measurable goals, create an action plan with incremental steps to achieve them, and seek feedback from peers or mentors along the way.
Celebrate every milestone reached and learn from any setbacks encountered while staying motivated and accountable.
I wish you the best! Fabian.
Share with your Friends: