Unlock The Power of Journaling For Success: Here's How
Welcome to the journey of self-discovery and personal growth through the power of journaling! In today's fast-paced world, it becomes essential to find ways to enhance our mindfulness, productivity, and emotional wellbeing.
Journaling is a proven method that can help you unlock your full potential by fostering creativity, setting clear goals, and practicing gratitude. This blog post will reveal seven game-changing secrets for harnessing success through various journaling techniques tailored for diverse needs.
So grab a pen or open up your favorite note-taking app and join us as we discover how incorporating these best practices into our daily lives can lead to remarkable benefits in both personal and professional spheres.
Why Journaling Is Essential For Achieving Success
Journaling is essential for achieving success as it helps to increase self-awareness, improve focus and clarity, enhance problem-solving skills, boost productivity, and reduce stress.
Increased Self-awareness
As I embarked on my personal growth journey, journaling quickly became an invaluable tool for increasing self-awareness. By putting pen to paper and exploring my thoughts, emotions, and experiences, I began to gain a deeper understanding of myself – both in terms of identifying patterns in my behavior and recognizing areas where I needed improvement.
The beauty of using journaling for increased self-awareness is that you can tailor your writing practice to focus on aspects most relevant to your personal goals and aspirations.
In doing so, each entry becomes an opportunity for honest introspection that can lead to profound insights into what drives you forward or holds you back from success.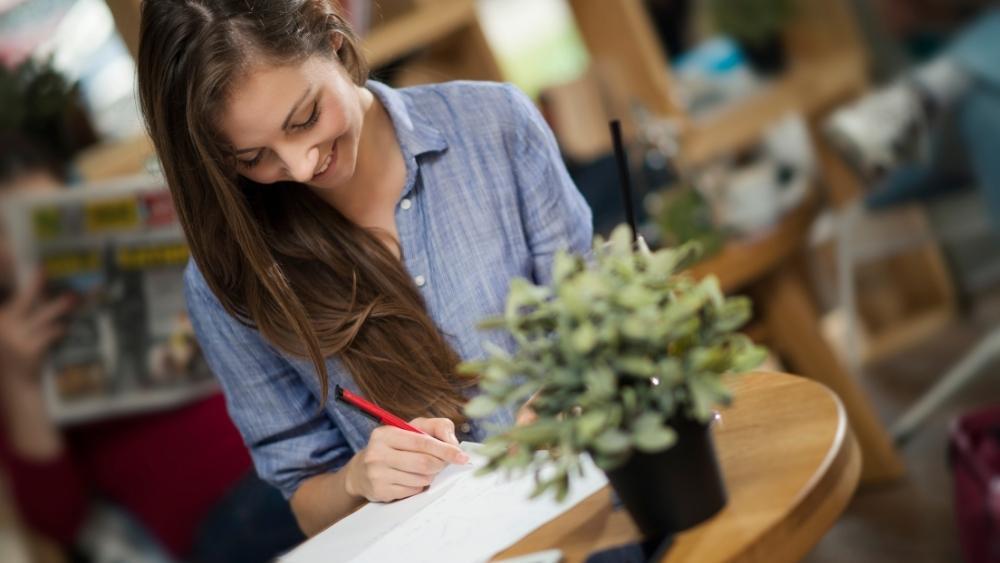 Improved Focus And Clarity
Journaling can significantly improve our focus and clarity in life. When we write down our thoughts and ideas, it allows us to organize them better and gain a deeper understanding of ourselves.
Journaling helps to declutter the mind, creating space for new insights and ideas.
In addition, journaling improves focus by encouraging us to prioritize tasks effectively. By writing out daily schedules, goals, and priorities, we can stay on track throughout the day without getting distracted easily.
These are just some of the ways journaling can help improve focus and provide clarity in life.
Enhanced Problem-solving Skills
One of the most important benefits of journaling for success is that it enhances problem-solving skills. When you write down your thoughts and feelings, you gain a new perspective on issues that may be troubling you.
You can examine problems from different angles and brainstorm potential solutions.
Journaling also allows you to work through complex challenges by breaking them down into smaller, manageable pieces. By writing about specific aspects of a problem, you can identify areas where progress has been made or where additional effort is needed.
This approach helps increase focus and clarity, enabling better decision-making in all areas of life.
When you write down your thoughts and feelings, you gain a new perspective on issues that may be troubling you, which benefits your problem-solving skills.
Boosted Productivity
Journaling is not just about reflecting on past experiences and feelings, but also setting goals for the future. By writing down your plans, daily tasks, and long-term goals in a journal, you can boost productivity significantly.
According to recent studies, people who regularly write in a journal feel more prepared and organized, which leads to increased efficiency and time management skills. For example, if you start each day with a list of tasks that need to be accomplished along with their priorities or deadlines, then you are less likely to waste time or get sidetracked by distractions throughout the day.
Journaling helps keep you accountable for your actions while tracking schedules and accomplishments help stay motivated toward your goals.
Reduced Stress
Journaling is a fantastic way to reduce stress levels in your life. By writing down your thoughts and feelings, you can get them out of your head and onto paper, which can be very therapeutic.
For example, reflective journaling is an excellent technique for reducing stress because it encourages self-reflection and introspection.
Another effective method is using prompts for inspiration. Writing about topics that spark joy or interest can help redirect focus from negative experiences or thoughts towards positive ones.
Overall, incorporating consistent journaling practices into daily routines has been found effective as self-care for managing emotional wellbeing with many benefits associated with personal growth through mindfulness practice so that reaching success becomes effortless.
7 Game-Changing Tips For Successful Journaling
In this section, we explore 7 game-changing tips for successful journaling that will take your writing practice to the next level and help you achieve your personal goals.
From setting clear objectives and using positive self-talk to practicing gratitude and consistent writing, these tips are essential for anyone seeking personal growth through the power of journaling.
1. Set Clear Goals And Track Progress
Setting clear goals and tracking progress is a crucial aspect of successful journaling. When we determine what we want to achieve, and then keep track of our progress towards those goals, it helps us stay motivated and focused on our priorities.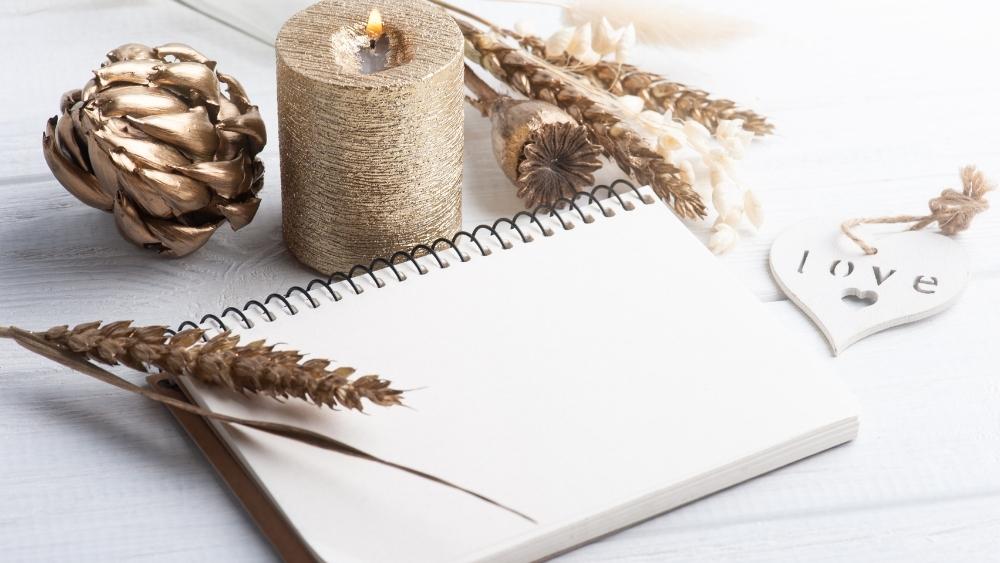 One effective way to set goals is by using the SMART criteria: specific, measurable, achievable, relevant, and time-bound.
Tracking progress also helps us celebrate small wins along the way. By acknowledging our successes – however small they may be – we boost our self-confidence and are more likely to continue moving forward towards achieving larger goals.
It's important to record both accomplishments and challenges in your journal so that you can learn from past experiences and make adjustments as needed for future success.
2. Focus On Positive Self-talk
It's no secret that our inner voice can have a powerful impact on our mindset and emotions. When it comes to journaling for success, focusing on positive self-talk is key.
One way to promote positive self-talk in your journal is by using affirmations. Write down statements that affirm your strengths and abilities, such as "I am capable of achieving my goals" or "I trust myself to make good decisions." By repeating these affirmations regularly, you can start to shift the narrative in your mind towards positivity and confidence.
Another strategy is to take note of any small successes or accomplishments throughout the day.
3. Practice Gratitude
One of the simplest and most effective ways to enhance your journaling practice for success is by incorporating gratitude. Gratitude journaling involves reflecting on the things you appreciate in life, no matter how big or small they may seem.
When writing in your journal, take time to reflect on what you're thankful for in that moment. It could be anything from a supportive friend to a beautiful sunset. Recording these moments helps cultivate an attitude of gratitude, which has been shown to boost productivity and happiness levels among individuals.
Additionally, keeping track of what you're grateful for over time can help put any challenges or setbacks into perspective and provide motivation during difficult times.
4. Use Prompts For Inspiration
One of the best ways to keep your journal entries fresh is by using writing prompts. Prompts can be anything from quotes to questions that inspire you to write about a particular topic.
For example, if you're feeling stuck or overwhelmed, try using prompts like "What am I grateful for today?" or "What are my top priorities in life?" These types of prompts encourage mindfulness and self-reflection while also encouraging positive thinking.
5. Write Consistently
One of the most important things to keep in mind when journaling for success is to write consistently. This means setting aside time every day or week to sit down and write in your journal, even if it's just for a few minutes.
By writing in your journal regularly, you'll be able to track your progress over time and see how far you've come. You can also use your journal as a tool for self-reflection, allowing you to gain deeper insights into yourself and what motivates you.
Research has shown that consistent journaling can have numerous benefits for mental health and wellbeing overall. A survey found that those who journaled regularly reported an improvement in learning, memory retention, and overall performance.
Use Journaling For Self-reflection
Journaling for self-reflection is one of the most important techniques for achieving success. By writing down your thoughts and feelings, you can gain a greater understanding of yourself, your motivations, and your goals.
When writing for self-reflection, it's essential to be honest and non-judgmental with yourself. Use prompts like "What am I feeling right now?" or "What did I learn today?" to get started.
Take the time to reflect on what you've written, identifying patterns or themes that emerge over time. With consistent practice over time, journaling can become a powerful tool for self-awareness and personal growth.
Be Honest And Non-judgmental
When journaling for success, it's crucial to be honest and non-judgmental with oneself. This means avoiding self-criticism and writing without fear of judgment. When we allow ourselves to let go of our inner critic, we can write freely without fear or shame.
An example of being honest and non-judgmental while journaling is when we reflect upon past mistakes or failures. Instead of criticizing ourselves for those mistakes, we can use them as an opportunity for learning and growth.
It's crucial to be honest and non-judgmental with yourself when you journal.
Tips For Maintaining A Successful Journaling Practice
To maintain a successful journaling practice, it is important to choose the right time and setting, use the right tools and formats, stay consistent, and make it a habit.
Choose The Right Time And Setting
To have a successful journaling practice, it's important to choose the right time and setting. This varies for everyone, but generally speaking, it's best to set aside a specific time each day or week for journaling.
It could be early in the morning before starting the day or late at night when winding down.
For me personally, I like to write in my favorite coffee shop on Sunday mornings while sipping on my latte. The ambiance helps me get into the zone and allows me to fully immerse myself in my writing without any interruptions.
According to research, regular journaling has been shown to improve learning, memory retention, and overall cognitive performance.
Use The Right Tools And Formats
Choosing the right format and tools for journaling can make all the difference in maintaining a consistent practice. Some people prefer traditional pen and paper journals, while others opt for digital formats such as apps or online platforms.
Additionally, utilizing prompts or templates can add structure to one's journaling practice and serve as inspiration when feeling stuck or uninspired. Bullet journaling is a popular method that uses customizable templates to organize tasks, schedules, goals, and more.
Ultimately, finding the right tools and formats for oneself is key to creating an enjoyable habit of successful journaling that leads to personal growth through reflection on past experiences and setting of new goals based on gratitude, positivity, and creativity expression, among other techniques mentioned above.
Stay Consistent
One of the keys to successful journaling is staying consistent. It can be easy to lose momentum or motivation when life gets busy, but making time for consistent writing is crucial.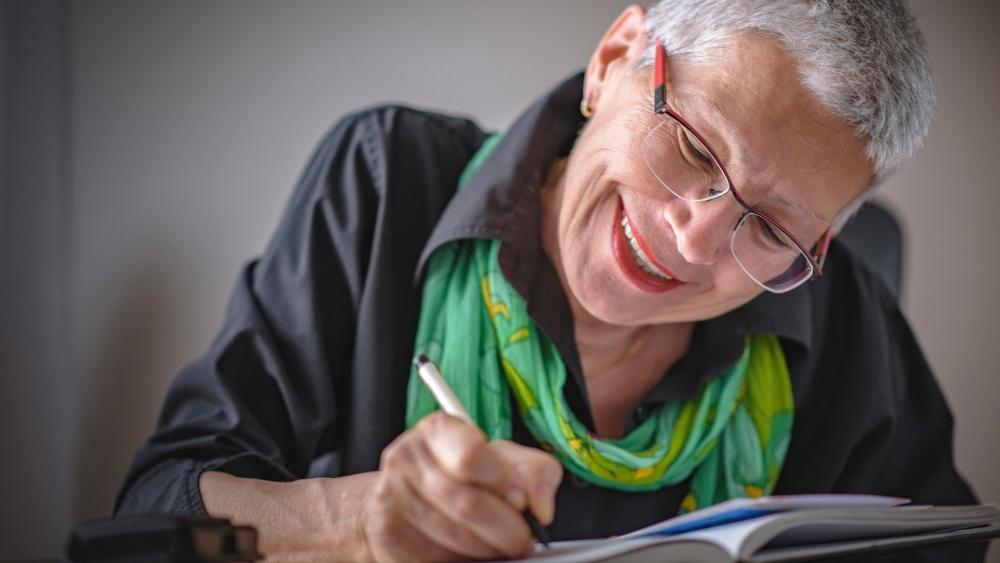 In fact, studies show that keeping a regular journal improves memory retention and learning performance. Consistency in journaling also helps with goal-setting and tracking progress over time.
To maintain consistency, it's important to find the right time and place for writing that works best for you.
Make It A Habit
Making journaling a habit is one of the most important things you can do to ensure success with this practice. It's all about consistency, so try to set aside a specific time each day or week to write in your journal.
This could be first thing in the morning after waking up, before bed at night, or during a lunch break at work.
Remember that forming a new habit takes time and effort, but it's worth it in the end. Use positive self-talk to motivate yourself and hold yourself accountable for sticking to your journaling schedule.
Keep track of your progress using tools like checklists or goal trackers so you can see how far you've come.
Making journaling a habit is one of the most important things you can do to ensure success with this practice.
FAQs:
1. What are the benefits of journaling for success?
Journaling can help individuals clarify their goals, identify obstacles and find solutions to challenges they may face along the way. It also helps track progress and build new habits that support long-term success.
2. Do I need any special equipment or resources to start journaling?
No, you do not need any special equipment or resources to start journaling for success. All you need is a pen and paper or a digital device like a computer or smartphone with access to note-taking applications.
3. Can anyone benefit from journaling, regardless of their profession or personal goals?
Yes, anyone can benefit from keeping a regular journal regardless of their profession or personal goals because it provides an outlet for reflection and insight into one's experiences, emotions, and thought patterns – all of which can be valuable in shaping decision-making processes related towards betterment.
4. How often should I write in my journal if I want to achieve success through this practice?
The recommended frequency varies depending on individual schedules and preferences- but most people aim at writing daily as part of their morning routine, so they have more control over how they approach each day as well as set priorities accordingly.
Conclusion
Journaling can be a game-changer when it comes to achieving success in your personal and professional life. By using different techniques such as gratitude journaling, goal-oriented journaling, and reflective journaling, you can improve your focus, clarity of thought, problem-solving skills, and productivity.
Creative ways to journal, like mind-mapping and art journaling, can also contribute positively to your mental health. Consistency is key when it comes to maintaining a successful practice; choose the right time and setting while using appropriate tools and formats.
I wish you the best! Fabian.
Share with your Friends: