Unlock Your Creativity: 13 Journaling Tips You Need to Try
Welcome to the wonderful world of journaling! Whether you're seeking personal growth, motivation, or inspiration, this blog post is packed with helpful tips and tricks that will guide you in creating an enriching and fulfilling journaling habit.
From famous historical figures like Albert Einstein to everyday people like you, the benefits of journaling have been recognized far and wide. But what makes a successful journal? How can one transform their thoughts into meaningful words on paper? Keep reading to discover our top 13 Journaling Tips that'll get your creative juices flowing and set your mind free.
Key Takeaways
Consistency is key to establishing a successful journaling habit, and setting aside time each day for writing can make it an automatic part of your routine.
Use prompts or questions to guide your writing and provide direction for your personal growth journey.
Writing without judgment allows you the freedom to express yourself authentically, leading to deeper insights into areas where you may need growth or healing.
Reflection on past entries can serve as a powerful tool for measuring progress toward personal goals and gaining insight into one's own development over time.
13 Tips For Successful Journaling:
In this section, we'll cover thirteen valuable tips for making the most out of your journaling practice:
1. Consistency Is Key
One of the most important factors in creating a successful journaling habit is consistency. Just like any other skill, honing our journaling abilities requires regular practice and dedication.
Setting aside time each day for writing allows us to form the habit more easily, making it an automatic part of our daily life.
To maintain consistency, try establishing a designated time for your journaling sessions – whether it's first thing in the morning with your coffee or as a winding-down ritual before bed.
You could also set small goals like jotting down at least three sentences every day or starting off by committing to just five minutes per session as you build up your stamina.
2. Use Prompts Or Questions
One of the most effective ways to begin journaling is by using prompts or questions to guide your writing. As someone interested in personal growth and development, this approach can provide you with a sense of direction and purpose during your journaling sessions.
For instance, try answering thought-provoking questions like "What are three things I'm grateful for today?" or "How have I grown in the past year?". You can even find plenty of resources online that offer lists of prompts tailored specifically for mental health benefits, such as 61 daily journaling prompts mentioned earlier.
Begin journaling for personal growth by using prompts, such as gratitude or self-reflection questions, to guide your writing and discover resources online for mental health-focused prompts.
3. Write Without Judgment
One of the most important journaling tips for personal growth and development is to write without judgment. This means allowing yourself the freedom to express your thoughts, emotions, and experiences authentically without worrying about spelling, grammar, or whether what you're writing makes sense to others.
For instance, if you find yourself struggling with negative self-talk or battling intense emotions like anger or anxiety, give yourself permission to vent on paper without censoring or editing anything.
By practicing this level of honesty in your journal entries, you'll learn more about yourself and gain insights into areas where you may need growth or healing.
4. Experiment With Different Formats And Mediums
One of the most exciting things about journaling is that it can take many different forms. From traditional pen and paper to digital formats, art journals, scrapbooking, or even prompted journals, there's a medium out there for everyone.
For example, some people find that writing on a computer feels more natural than using pen and paper. Others might prefer an app that allows them to easily organize their thoughts or track progress toward specific goals.
Additionally, exploring creative journaling methods such as collage-making or drawing can be a helpful way to tap into deeper emotions without relying solely on words.
5. Write Frequently
Writing frequently is an essential component of successful journaling. Making a daily habit of writing allows you to better capture your thoughts and emotions in real-time, leading to more profound insights and self-awareness.
It's important not to get bogged down by feeling like every entry has to be life-changing or significant; sometimes, even writing about the small details of your day can provide valuable reflection.
Incorporating some form of timer can be helpful as well. Setting aside just 10-15 minutes each morning or evening for journaling can ensure that it becomes a regular part of your routine.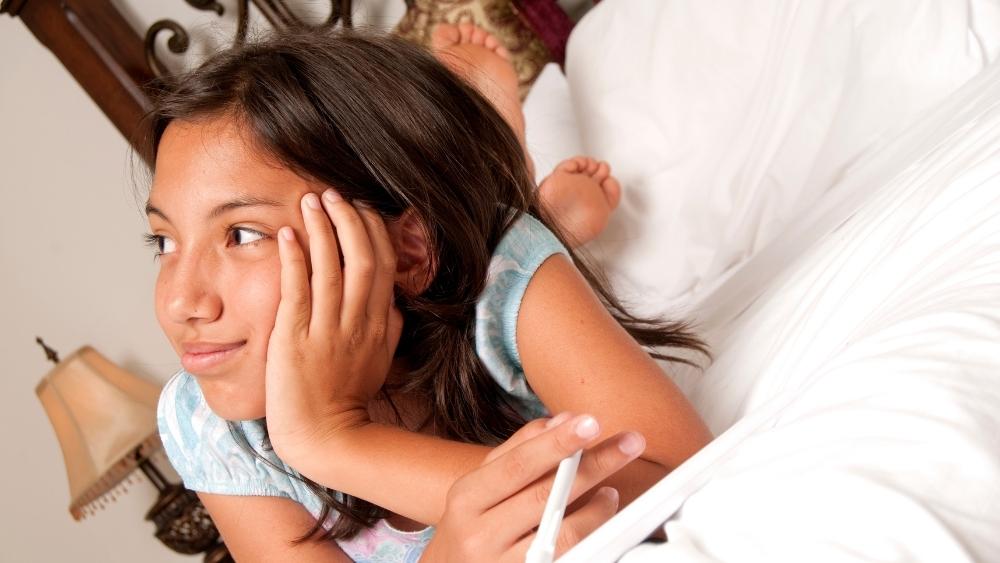 Furthermore, keeping entries short and concise makes it easier to maintain consistency without feeling overwhelmed or intimidated by the process.
6. Embrace Unstructured Writing
One of the most liberating aspects of journaling is the freedom it offers to express oneself in an unstructured way.
When you embrace unstructured writing as a journaling technique, you give yourself permission to explore topics that may be uncomfortable or difficult to confront. You can write about whatever comes to mind without worrying about style or format, focusing instead on capturing raw emotions and experiences in their purest form.
This can be incredibly cathartic and healing, helping you process complex feelings while gaining a better understanding of yourself and your needs.
7. Focus On Emotions And Descriptive Language
When journaling, it's important to focus on emotions and descriptive language. By doing so, you'll be able to better understand your feelings and express yourself in a way that reflects how you truly feel.
For example, instead of writing, "I went for a walk today," try describing how it made you feel.
Journaling is all about diving deep into your innermost thoughts and emotions.
8. Write For Yourself
One of the most important aspects of journaling is to write for yourself. Don't worry about what others will think or whether you're writing "good enough." Your journal is a space where you can be completely honest and authentic without fear of judgment.
Write down your thoughts, feelings, hopes, dreams, fears – whatever comes to mind.
When you write for yourself, it's also important not to edit your thoughts or hold back because you think they are silly or unimportant. Allowing yourself to be vulnerable in your writing can lead to deeper insights and greater personal growth.
Studies have shown that expressive writing can improve mental health by reducing stress and increasing self-awareness. By giving yourself permission to write freely in a non-judgmental manner, you may find that your emotions become clearer and easier to manage over time.
Journaling for personal growth involves honest, unfiltered self-expression, promoting mental health and self-awareness without judgment.
9. Reflect On Past Entries
Reflecting on past journal entries is an essential part of successful journaling. By revisiting our old writings, we can gain valuable insights into our own growth and development over time.
For example, I recently went back to read some of my older journal entries from a couple of years ago. It was fascinating to see how much I had grown since then – both in terms of my writing skills and my personal perspective.
Reading through my old entries helped me realize just how far I'd come on my journey toward self-discovery and gave me the motivation to keep moving forward.
10. Use Journaling For Personal Growth
Journaling is a powerful tool that can help individuals on their journey towards personal growth and development. By recording thoughts, emotions, and experiences in a journal, individuals can gain insight into themselves and better understand what makes them tick.
One way to use journaling for personal growth is by setting intentions and reflecting on past entries. By setting goals for oneself – whether they are related to career advancement, relationships, or self-improvement – individuals can stay focused on what they want to achieve.
Daily reflection on past entries allows the individual to measure progress against those goals over time.
11. Don't Give Up After Missing A Day
Missing a day of journaling can sometimes derail our motivation to continue the practice altogether. However, it is essential to remember that missing one day does not have to mean the end of your journaling journey.
Instead, try not to be too hard on yourself and simply pick up where you left off.
One helpful tip is to use missed days as an opportunity for reflection. Look back on your previous entries and see what inspired you to start journaling in the first place.
Remind yourself why this commitment is important and how much progress you have made so far.
12. Set Intentions And Goals
Setting intentions and goals is an essential part of successful journaling. By identifying what we want to achieve, we can use our journal as a tool to help us get there.
It's important to create specific and measurable goals so that we can track our progress over time.
Setting intentions in your journal allows you to start each day with purpose and focus. You might begin by writing down three things you want to accomplish or experiences you'd like to have that day.
Your journal can also serve as a place where you reflect on what's working, revise your plans when necessary, and celebrate your successes along the way.
13. Write About Gratitude
One of the most important tips for successful journaling is to write about gratitude. This involves taking time to reflect on what you are thankful for in your life and expressing that appreciation in your journal.
To get started with gratitude journaling, try setting aside a few minutes each day to think about the things you are grateful for, whether it's a supportive friend or family member, a beautiful sunset, or simply having a roof over your head.
Write these things down in your journal using descriptive language to fully capture the emotions behind each moment. Over time, you'll begin to notice patterns of gratitude emerge in your daily life as well as improved overall well-being.
Successful journaling involves reflecting on gratitude, dedicating daily time to appreciate life's blessings, and noting them descriptively to enhance well-being.
Benefits Of Journaling
Journaling can have a positive impact on mental and physical health, including reducing stress and anxiety, increasing self-awareness, boosting creativity and problem-solving skills, and helping with goal-setting and motivation.
Reduces Stress And Anxiety
Journaling has been proven to be an effective tool in reducing stress and anxiety. Writing down your thoughts and emotions can help you process them better, and it can offer a sense of relief by providing a cathartic outlet.
Additionally, journaling allows you to vent without having to hold back or worry about judgment from others.
Studies have found that keeping a journal helps lower cortisol levels – the hormone responsible for stress – leading to improved overall physical health as well. Journaling prompts such as writing down what you're grateful for also fosters positivity and optimism, further enhancing mental wellness.
Increases Self-awareness
Journaling is one of the most effective ways to achieve greater self-awareness, as it allows us to reflect on our thoughts and emotions in a safe space. Through journaling, we can identify patterns in our behaviors and habits and gain insight into what motivates us or holds us back.
Studies show that daily journaling practice helps individuals become more mindful of their emotions, increases their emotional intelligence skills, and improves interpersonal relationships.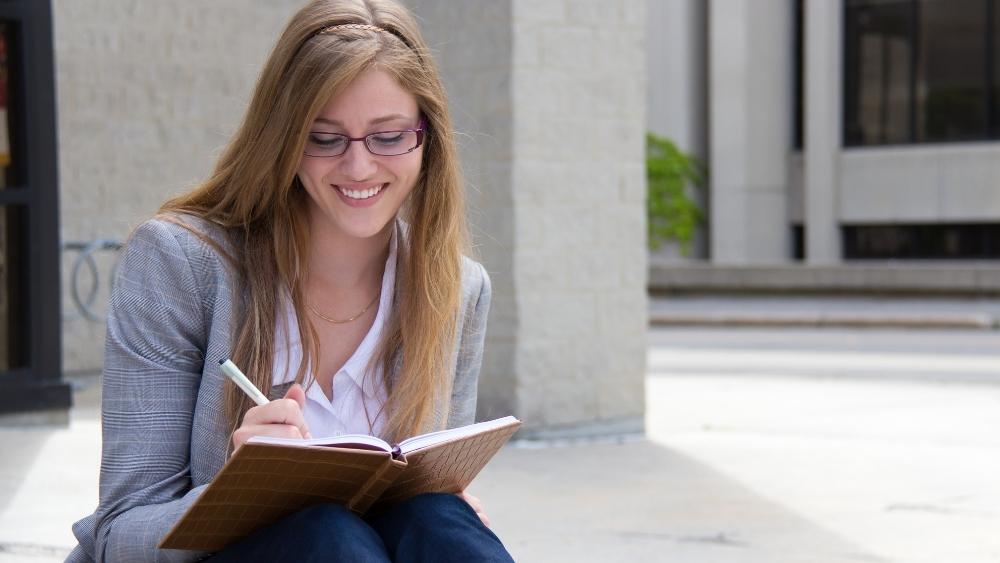 This increased awareness also extends beyond just recognizing one's emotions but provides an opportunity for deeper introspection towards critical areas such as physical health, work-life balance, stress response strategies, etc., to address any misaligned actions or beliefs affecting overall well-being positively.
Boosts Creativity And Problem-solving Skills
Journaling is not only a great way to explore and express your emotions, but also to boost your creativity and problem-solving skills. By allowing yourself to write freely without judgment, you can tap into your imagination and come up with new ideas or solutions to challenges you may be facing.
One famous example of someone who used journaling for creative problem-solving is Albert Einstein. He would often jot down his thoughts and theories in a notebook, which helped him refine his ideas and make breakthroughs in his scientific work.
Helps With Goal-setting And Motivation
Journaling is an excellent tool for setting and achieving your goals.
One great method of goal journaling is creating a "to-do" list each day. Writing down your daily tasks and priorities helps keep them at the forefront of your mind, making it easier to stay focused throughout the day.
Journal prompts that encourage self-reflection on values and beliefs can also be useful in determining personal goals.
By utilizing journaling as a tool for goal-setting and motivation, individuals are more likely to achieve success both personally and professionally while increasing overall well-being.
FAQs:
1. What are some benefits of journaling?
Journaling can have several benefits, including reducing stress and anxiety, improving creativity and problem-solving skills, helping you process emotions and experiences, and promoting mindfulness.
2. Can I journal using a digital platform, or do I need a physical notebook?
You can absolutely use a digital platform to journal if that's what works best for you. However, some people prefer using a physical notebook because it allows them to disconnect from technology and be more present in the moment while they write.
3. How often should I journal to see the benefits?
There is no set frequency that works for everyone when it comes to journaling – it really depends on your personal preferences and goals. Some people may find that writing every day is helpful, while others may choose to write once a week or whenever they feel like they need to process something specific.
4. Can anyone start journaling, even if they aren't good at writing?
Yes! Journaling isn't about being a great writer – it's simply about expressing yourself in whatever way feels most authentic to you. You don't have to worry about spelling or grammar or any of those details; just focus on getting your thoughts down on paper (or screen).
Conclusion
Journaling is a valuable tool for personal growth and reflection. By following these 13 journaling tips, including consistency, embracing unstructured writing, and reflecting on past entries, you can establish a successful journaling routine that benefits both your mental and physical health.
Journaling doesn't require intense effort or perfection; it simply requires the willingness to put pen to paper and write honestly about your thoughts and experiences.
I wish you the best! Fabian.
Share with your Friends: