13 Healthy Habits To Boost Your Confidence And Self-Esteem
Confidence plays a significant role in achieving success and happiness in our lives. By adopting healthy daily habits, you can not only improve your self-esteem but also positively impact your overall well-being.
In this blog post, we will explore 13 practical and transformative habits that will boost your confidence and unleash your true potential.
Key Takeaways
Practicing active listening, setting realistic goals, and keeping a positive mindset are essential daily habits that can boost your confidence.
Regular exercise, dressing well, taking care of your skin, practicing proper posture, and eliminating negative self-talk are other key habits to improve confidence levels.
Focusing on strengths rather than weaknesses and learning new skills also contribute significantly to personal growth and increased self-confidence.
Building up these 13 healthy habits takes time but can ultimately help empower individuals towards success in all areas of life.
The Importance Of Confidence In Daily Life
Confidence plays a crucial role in our daily lives, impacting almost every aspect of our personal and professional experiences. It empowers us to face challenges head-on, take risks, and navigate complex situations with ease.
For example, self-confidence can make a significant difference when applying for jobs or promotions at work. Employers are more likely to invest their trust in someone who demonstrates belief in their abilities and an eagerness to learn from mistakes.
Similarly, having confidence allows you to establish strong relationships both personally and professionally.
Moreover, cultivating daily healthy habits that promote confidence can lead to increased motivation, improved decision-making skills, and overall personal growth. By embracing these small changes in your everyday routine, you'll be empowering yourself on multiple levels – physical fitness improves as exercise becomes a part of your life; emotional wellbeing flourishes as negative self-talk diminishes; mindfulness techniques teach emotional intelligence; goal setting keeps career aspirations within reach; self-awareness blooms through continuous introspection – creating a ripple effect that propels you towards success on all fronts.
Key Habits To Boost Your Confidence Daily
Practice active listening to improve communication skills and make others feel valued. Set realistic goals to achieve small successes every day. Keep a positive mindset by focusing on solutions rather than problems.
Practicing active listening is crucial in boosting confidence and improving relationships with others.
Practice Active Listening
As humans, we often have a tendency to talk more than we listen. However, practicing active listening is crucial in boosting confidence and improving relationships with others.
To practice active listening, start by maintaining eye contact with the speaker and giving them your full attention. It's important to avoid distractions such as checking your phone or thinking about what you're going to say next.
By becoming a better listener, not only will you build stronger relationships but you'll also gain valuable insights and knowledge from others that can contribute positively towards personal growth and development.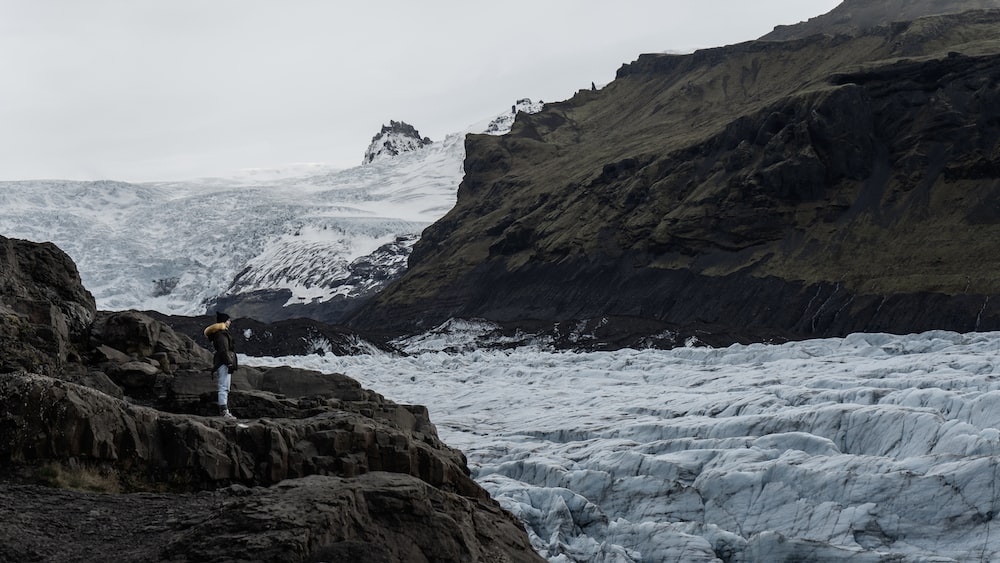 Set Realistic Goals
Setting realistic goals is a crucial habit to boost your confidence. It helps you focus on what you want to achieve and creates a sense of direction for your life.
Start by identifying the areas of your life that need improvement, then set specific and achievable goals for each area. For example, if you want to improve your fitness levels, set a goal of exercising for 30 minutes every day instead of aiming for two hours at the gym seven days a week.
Remember that setbacks happen – don't beat yourself up if things don't go according to plan. Use these moments as an opportunity to reassess your strategy and renew your commitment towards achieving your goals.
Keep A Positive Mindset
Maintaining a positive mindset is essential for building self-confidence. It's easy to fall into the trap of negative thinking, but with practice, you can shift your perspective and see challenges as opportunities.
Whenever you're faced with a difficult situation or setback, try reframing your thoughts positively. Instead of focusing on what went wrong, focus on what you can learn from the experience.
One way to cultivate positivity is by practicing gratitude. Take time each day to reflect on at least one thing that you're thankful for in your life. This simple habit can help shift your mood and outlook towards optimism.
Additionally, surround yourself with people who uplift and encourage you rather than those who bring negativity into your life.
Exercise Regularly
One of the key habits to boost your confidence daily is to exercise regularly. Exercise has been shown to have countless benefits for both physical and mental health, including boosting self-esteem and reducing feelings of anxiety and depression.
Even if you don't enjoy going to the gym or participating in organized sports, there are plenty of ways to incorporate exercise into your daily routine. Consider taking a walk during your lunch break or doing some gentle yoga stretches before bed each night.
The important thing is finding an activity that you enjoy and committing to it consistently.
Dress To Impress
When it comes to boosting your confidence, the way you dress plays a big role. Wearing clothes that make you feel good about yourself can give you a sense of power and control over your day.
Plus, dressing well can also make a positive impression on others and strengthen your self-image. So, take the time to choose outfits that fit well and flatter your body type.
Consider investing in a few versatile pieces like a tailored blazer or statement accessory that can elevate any outfit.
Incorporating this habit into your daily routine will help increase feelings of self-esteem and boost overall confidence levels.
Take Care Of Your Skin
Taking care of your skin is an essential part of boosting your confidence. When our skin looks and feels healthy, we feel good about ourselves. This involves establishing a regular skincare routine that includes cleansing, toning, moisturizing, and protecting our skin from the sun's harmful UV rays.
Additionally, it's vital to nourish your body with a balanced diet rich in vitamins and antioxidants – which are proven to promote clear and glowing complexion as well as drinking plenty of water daily.
And not forgetting enough restorative Sleeps that will keep your overall health optimum including keeping those wrinkles at bay.
Practice Proper Posture
One of the easiest ways to boost your confidence is through proper posture. When you stand tall with your shoulders back and head held high, not only will it make you look more confident, but it also signals to your brain that you are confident.
To practice proper posture, start by becoming aware of how you sit or stand throughout the day. Avoid slouching or hunching over when sitting at a desk or on the couch. Instead, keep feet flat on the ground, roll shoulders down and away from ears, and imagine a string pulling up from the top of your head towards the ceiling.
Incorporating daily stretches such as chest openers can help improve your overall posture as well.
One of the biggest obstacles to building self-confidence is negative self-talk.
Eliminate Negative Self-Talk
One of the biggest obstacles to building self-confidence is negative self-talk. We all have that little voice in our heads that tells us we're not good enough, smart enough, or attractive enough.
To combat negative self-talk, it's important to start by recognizing when you're doing it. Pay attention to your thoughts and try to catch yourself when you start spiraling into negativity.
Then, challenge those thoughts with evidence that contradicts them.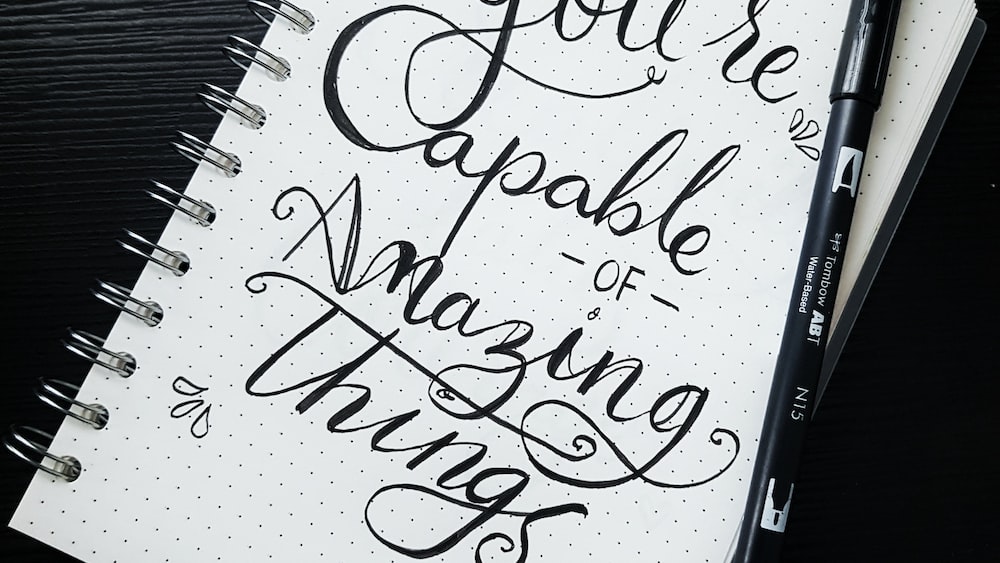 It's also helpful to reframe your thoughts in a more positive light.
Focus On Your Strengths
One way to build your confidence is by focusing on your strengths. We all have unique talents and abilities that make us stand out from others.
For example, if you are a natural problem-solver, embrace that skill and find ways to apply it in different areas of your life. Maybe you can offer assistance to someone struggling with a difficult task or start volunteering for causes that require critical thinking skills.
Not only will this boost your confidence in yourself but also showcase your strengths to others.
Learn New Skills
One of the best ways to boost your confidence is to constantly learn new skills. This can be anything from taking a cooking class or learning a new language, to developing a new hobby or skill in your profession.
By setting achievable goals for learning these skills, you can build self-confidence by recognizing your progress along the way. For example, if you want to learn how to code, set a goal of completing certain modules or building a simple website within a specific timeframe.
As you meet each goal, celebrate your successes and use them as motivation to keep going.
Surround Yourself With Positive Influences
One of the easiest ways to boost your confidence and positivity is by surrounding yourself with people who uplift and inspire you. We often become reflections of the company we keep, which means that being around negative or toxic individuals can bring us down and limit our potential.
Consider joining a club or group that aligns with your interests or passions. Attend networking events where you can meet like-minded individuals. Surround yourself with friends and family members who offer support, encouragement, and constructive feedback.
When we're surrounded by positive influences, it's easier to focus on our strengths rather than our weaknesses and stay motivated towards achieving our goals.
Keep A Gratitude Journal
Keeping a gratitude journal is one of the most effective ways to boost your confidence on a daily basis. This habit involves taking some time each day to write down things you are grateful for, whether big or small.
Start by setting aside 5-10 minutes every day to reflect on your blessings and jot them down in a notebook or app. Whether it's a compliment from a friend, a delicious meal, or simply waking up feeling rested, take note of everything that brings joy and gratitude into your life.
Take Time For Self-Care
One of the most powerful things you can do to boost your confidence is taking time for self-care. Self-care means different things to different people, but it typically involves doing activities that help you recharge and feel good about yourself.
This could mean taking a bubble bath, meditating, going for a walk in nature or even indulging in your favorite hobby.
When we prioritize self-care, we show ourselves love and compassion which translates into higher levels of confidence. It also helps us better manage stress and anxiety which can erode our sense of self-worth over time.
Habits Of Highly Self-Confident People
Highly self-confident people have certain habits that set them apart from others, such as paying attention, making decisions with purpose, and learning from their mistakes.
Pay Attention
One of the key habits highly self-confident people practice is paying attention. By actively listening and being present in the moment, you can better understand yourself and those around you.
For example, when you're in a conversation with someone, focus on what they're saying rather than thinking about your response or checking your phone. By giving them your full attention, not only will you gain valuable information but also demonstrate that you value their opinions.
This can help build stronger relationships and increase confidence in social settings.
Make Decisions With Purpose
When it comes to building confidence, making decisions with purpose is crucial. This means taking the time to consider your options and choosing a course of action that aligns with your values and goals.
One way to ensure that you're making purposeful decisions is to take stock of what's most important to you. What are your core values? What do you want to achieve in life? By keeping these things top-of-mind when faced with a decision, you can better evaluate which option will bring you closer to where you want to be.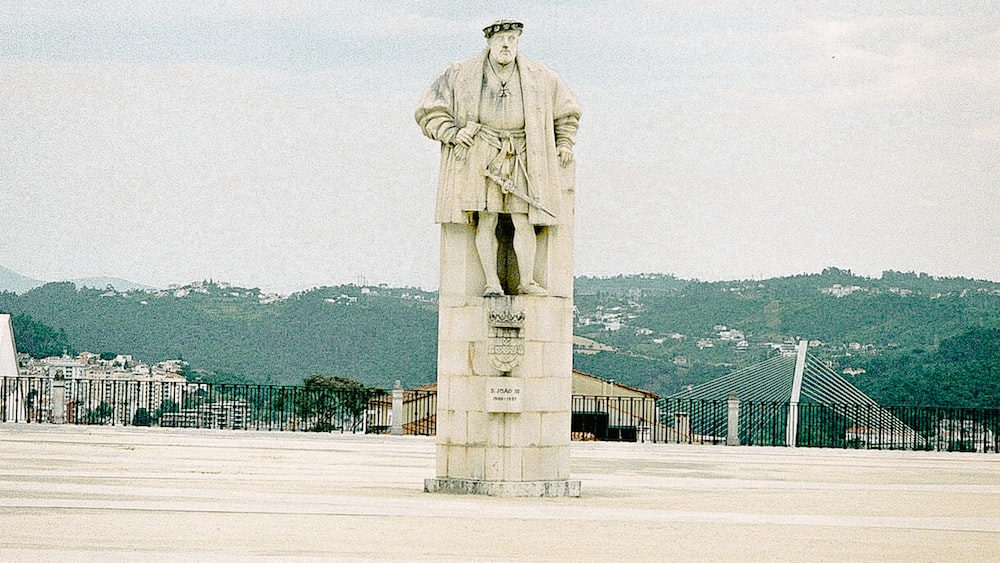 For example, if one job offer pays more but doesn't align with your passion, while another offers lesser money but allows for creativity – go for the latter as it brings fulfillment beyond financial gratification.
Speak With Confidence
When we don't speak with confidence, others can sense it and it often leads to less respect or trust from those around us. So how do we start speaking confidently? Firstly, remember that everyone has a unique voice and perspective worth sharing.
Another important aspect of speaking confidently is being comfortable with pauses. Taking a moment to gather your thoughts before responding shows that you're thoughtful and intentional with what you say.
It also allows for better communication as you're able to articulate your point more clearly instead of rushing through the conversation. Lastly, using strong language such as "I believe" or "my experience" adds weight to what you're saying and shows conviction in your beliefs.
When it comes to boosting your confidence, taking action is a crucial step.
Take Action
When it comes to boosting your confidence, taking action is a crucial step. It's easy to get stuck in the planning and preparation phase without actually making progress towards your goals.
One way to start taking action is by breaking down larger goals into smaller, more manageable tasks. For example, if your goal is to start a new fitness routine, begin by committing to just 10 minutes of exercise each day.
As you build momentum and see progress, you can gradually increase the amount of time or intensity of your workouts.
Learn And Adapt
Learning and adapting is a crucial habit for boosting your confidence as it allows you to grow and improve constantly. When we learn, we increase our knowledge and skills, allowing us to approach challenges with more confidence.
To practice learning and adapting regularly, start by setting aside time each week to learn something new or expand on your existing skills. This could involve taking a course online or attending a workshop related to your personal or professional interests.
In addition, make sure you reflect on past experiences so you can identify what worked well and where improvements can be made going forward. Being open-minded about feedback from others can also help you adapt after identifying areas of improvement that need further development.
Additional Tips For Boosting Confidence
Practice Visualization: Visualize yourself achieving your goals and feeling confident.
Challenge Yourself: Step outside of your comfort zone and take on new challenges to improve your skills and boost self-confidence.
Celebrate Your Successes: Take time to acknowledge and celebrate your achievements no matter how small they may seem.
Embrace Your Mistakes: Learn from your mistakes instead of dwelling on them, use them as a stepping stone towards growth.
Be Kind to Yourself: Speak kindly to yourself, treat yourself with the same level of respect that you would show others.
By implementing these additional tips for boosting confidence into your daily routine, you can start to see significant improvements in all areas of life.
Practice Visualization
One of the most powerful habits to boost your confidence is visualization. It involves picturing yourself achieving a specific goal or outcome in your mind. By doing so, you create a mental image that feels real and motivates you to take action towards making it a reality.
Visualization works because our minds can't differentiate between what's real and what's imagined. When we imagine ourselves succeeding, our brain releases feel-good chemicals that give us an instant boost of confidence.
Incorporating visualization into your daily routine can help build resilience against self-doubt and negative thoughts.
Challenge Yourself
One of the most effective ways to boost your confidence is by challenging yourself regularly. When we step outside of our comfort zones and try new things, we prove to ourselves that we're capable of more than we previously thought.
Some examples of how you can challenge yourself include signing up for a new class or hobby, taking on a work project that's outside your usual scope, or even simply pushing yourself to achieve a personal goal like running a 5k race.
The most important sentence from this section is: "When you achieve a goal, no matter how small or big it is, make sure to celebrate your successes."
Celebrate Your Successes
When you achieve a goal, no matter how small or big it is, make sure to celebrate your successes. This will not only give you a boost of confidence but also help reinforce the positive habits that have led you to your success.
For example, if one of your goals was to start exercising regularly and you've been consistent for a couple of weeks, treat yourself to a relaxing massage or buy yourself new workout clothes as a reward.
Or if you finally finished reading that book you've been meaning to read for months, take some time off from work and go on vacation. Remembering why you started and taking stock of where we are now can serve as fuel for the future growth we want in our lives.
Embrace Your Mistakes
We all make mistakes from time to time, but instead of beating yourself up over them, try embracing them. Mistakes are valuable learning experiences that can help us grow and improve.
It's important to remember that making mistakes doesn't mean you're a failure or incompetent. Successful people make mistakes too; it's how they handle those mistakes that sets them apart.
Instead of dwelling on the mistake itself, focus on what you can learn from it and how you can do better next time.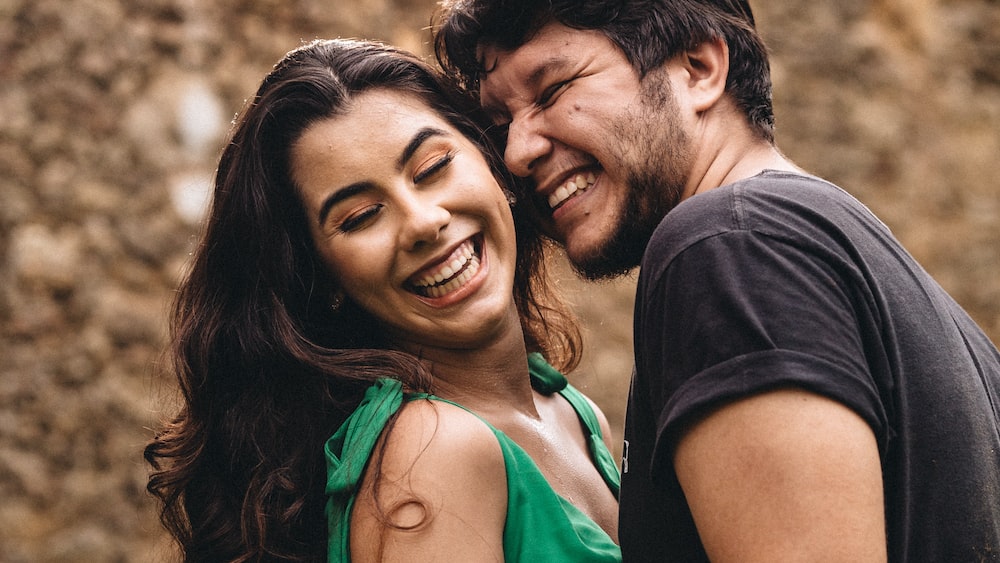 Be Kind To Yourself
It's important to remember that building confidence is a journey, and it won't always be an easy one. That's why it's crucial to practice kindness towards yourself along the way.
Be gentle with yourself when you make mistakes or face setbacks, and try not to beat yourself up.
For example, say you've been working on a new skill, but you haven't quite mastered it yet. Rather than getting frustrated with yourself or giving up altogether, remind yourself of your progress so far and acknowledge the effort you're putting in.
Celebrate small victories along the way and don't judge yourself too harshly for any shortcomings. Remember that self-compassion is just as important as discipline when it comes to reaching your goals.
FAQs:
1. What are some healthy habits that can boost confidence on a daily basis?
Examples of daily healthy habits that can help boost confidence include regular exercise, eating nutritious foods, practicing good hygiene, getting enough sleep and taking time for self-care activities such as meditation or hobbies.
2. How does regular exercise contribute to increased confidence levels?
Regular exercise is associated with increased endorphin production which helps reduce stress and anxiety levels while boosting overall mood and mental wellness. In addition to physical benefits like improved cardiovascular health and muscle strength, consistent workout routines also create feelings of accomplishment and help build self-esteem.
3. Can practicing gratitude really impact my level of confidence?
Absolutely! Showing appreciation for the positive things in your life increases your sense of worthiness making it easier to feel more confident when tackling new challenges or approaching unfamiliar situations.. Making gratitude lists or simply taking time at the end of each day to reflect on what went well can transform mindset from negative thoughts into an abundance mentality inspired by What's already been received.
4. Why is building a routine important for maintaining healthy habits?
Having a structured routine provides consistency which allows individuals to create better control over lifestyle choices (i.e., what they eat, how much and often they exercise etc) ultimately leading to long-term success! This type of goal setting through planned activity enables progress tracking as you watch personal growth unfolds overtime – reinforcing belief systems established within yourself from reflection back onto goals achieved thus far aiding continued development whilst fostering additional avenues allowing room to explore other areas where you'd like to optimize performance even further creating big wins all around!
Conclusion
Incorporating these 13 daily habits into your routine can have a significant impact on your confidence and overall sense of wellbeing. From practicing active listening to taking time for self-care, cultivating positive habits is essential to promoting personal growth and asserting yourself in everyday life.
Remember, building confidence takes time and effort, but with consistency and dedication, anything is possible.
I wish you the best! Fabian.
Share with your Friends: