Unleash A Winning Goal Setting Action Plan In 6 Easy Steps
Are you ready to transform your dreams into reality? In today's fast-paced world, success requires a solid plan and actionable steps. This is where goal setting and action planning come in! In this blog post, we'll guide you through a 6-step process for creating an effective Goal Setting Action Plan that helps you achieve your desired outcomes.
We'll share examples and tips along the way, all designed to simplify the journey towards personal growth and accomplishment.
Key Takeaways
Setting SMART goals is crucial for achieving success as it provides a clear roadmap to follow.
Breaking down goals into specific, measurable actions and assigning deadlines makes them more manageable and achievable.
Identifying potential obstacles and developing strategies to overcome them proactively maximizes chances of success.
Celebrating successes, adjusting plans based on previous experiences, staying motivated throughout the process – all are essential for effective goal setting and action planning.
Understanding The Importance Of Goal Setting And Action Planning
Setting goals and creating action plans are crucial for achieving success in any aspect of life. By using the SMART framework, individuals can set specific, measurable, achievable, relevant, and time-bound goals that align with their overall vision.
Action plans provide a roadmap to reach these goals by breaking them down into manageable steps with clear deadlines and milestones.
Setting SMART goals enables efficient prioritization, focusing on what truly matters, and tracking progress in our personal development journey.
Benefits Of SMART Goals
One of the key benefits of setting SMART goals is that it provides a clear and concise roadmap for achieving success. By making your goals specific, measurable, achievable, relevant, and time-bound, you can focus your efforts on what truly matters and track progress more efficiently.
Additionally, utilizing the SMART framework encourages prioritization in our personal development journey. When we have multiple objectives competing for our attention, it's easy to lose sight of which tasks are most important or urgent.
However, by aligning our goals with the criteria established by SMART principles we're able to effectively prioritize areas where ACTION must be taken immediately whilst relegating less critical items lower down on our priority list.
How Action Plans Help Achieve Goals
Creating action plans is an essential step in achieving your goals. Goals can often seem daunting and overwhelming, but breaking them down into smaller, actionable steps can make them more manageable and achievable.
For example, suppose you have a goal to start a new business. You may break this goal down into smaller steps like conducting market research, developing a business plan, securing funding or investment capital, building a website or online presence, marketing the business effectively through social media platforms such as Facebook or Instagram and so on.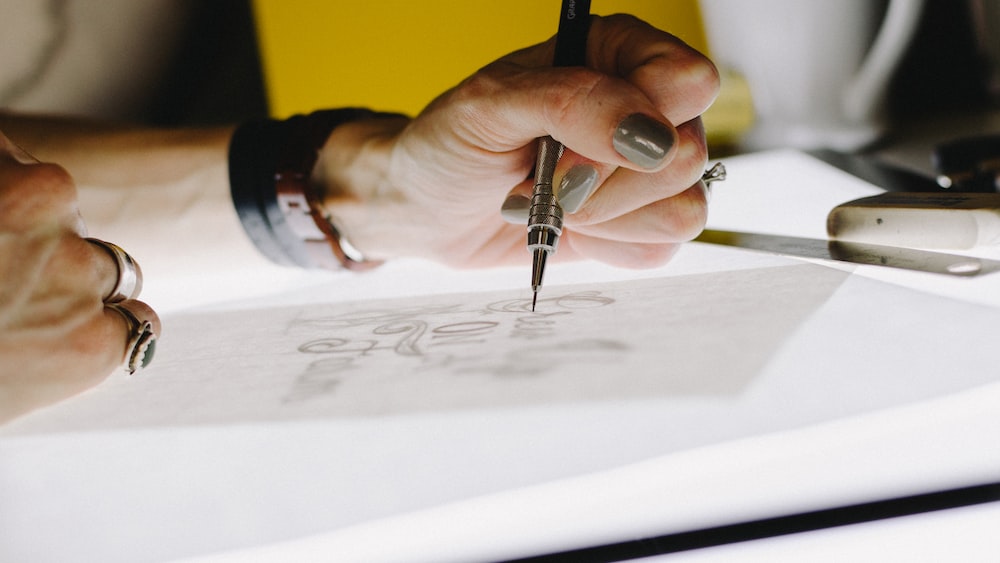 The 6-Step Guide To Creating An Effective Goal Setting Action Plan
Follow these 6 simple steps to make an effective goal setting action plan that will help you stay focused, motivated, and accountable throughout the journey.
Step 1: Define Your Goals Using The SMART Framework
The first step in creating an effective action plan is defining your goals using the SMART framework. SMART stands for Specific, Measurable, Achievable, Relevant and Time-bound.
For instance, if your goal is to increase revenue for your business, you might make the goal specific by stating that you want to generate $100K within six months. The goal would be measurable since there's a target amount of revenue stated.
Additionally, it should be achievable given current resources and capabilities available while being relevant to the broader objectives of the organization.
Lastly, setting a time-bound target means having deadlines for milestones along the way that lead towards achieving this larger objective.
Step 2: Break Down Goals Into Specific, Measurable Actions
To achieve our end goal, we need to break it down into specific, measurable actions. This step ensures that each task is achievable and can be accounted for in our action plan.
For example, if your goal is to lose weight, breaking it down into smaller goals like reducing sugar intake or increasing exercise frequency can make the overall objective more attainable.
In addition to making goals more manageable, breaking them down into actionable steps also allows us to track progress towards achieving our objectives. Checking off small tasks along the way gives us a sense of accomplishment and motivates us to continue working towards bigger goals.
Step 3: Assign Deadlines And Milestones For Each Action
Now that you have defined specific actions to achieve your goals, it is time to assign deadlines and milestones for each one. This step is crucial for keeping you on track and ensuring progress towards your end goal.
Assigning specific dates or timelines creates a sense of urgency and helps avoid procrastination.
For example, if your goal is to write a book, setting deadlines for completing the outline, writing individual chapters, and finalizing the manuscript can keep you accountable throughout the process.
Setting milestones like submitting drafts to beta readers or editors can help track progress and provide valuable feedback along the way. Keep in mind that deadlines should be realistic yet challenging enough to motivate action without overwhelming you with stress or anxiety.
Step 4: Identify Potential Obstacles And Develop Strategies To Overcome Them
As you work towards achieving your goals, it's important to anticipate potential obstacles that may arise along the way. This will help you prepare and develop strategies to overcome them.
Some obstacles could be lack of resources, poor time management or negative self-talk. To identify potential obstacles, take a step back and look at your plan from an objective perspective.
Once you've identified these potential obstacles, develop strategies to overcome each one. One strategy could be reaching out for support from mentors or friends who have successfully achieved similar goals in the past.
You could also create contingency plans for unexpected issues that might arise during implementation, such as changing deadlines or resource allocation problems.
Regularly monitoring progress, adjusting your course if needed, and learning from setbacks are crucial steps to effectively achieve your goals.
Step 5: Monitor Progress And Adapt Your Plan As Needed
As you start taking action towards achieving your goals, it's crucial to monitor your progress regularly. You want to make sure you stay on track and adjust your course if needed.
One effective way of monitoring progress is by creating a project management dashboard that tracks milestones, deadlines, and performance metrics like key performance indicators (KPIs).
Adapting your plan as needed can involve making changes to your timeline or delegating tasks differently. It's essential to remember that an action plan is not set in stone; it's a living document that requires flexibility as circumstances change.
Celebrate successes along the way and don't be discouraged if setbacks occur. Learn from them, analyze what went wrong, and use those insights to refine future goals.
Step 6: Celebrate Successes And Adjust Your Plan For Future Goals
The process of goal setting and action planning does not end when you achieve your objectives. Celebrating successes is a crucial step in the journey towards personal development.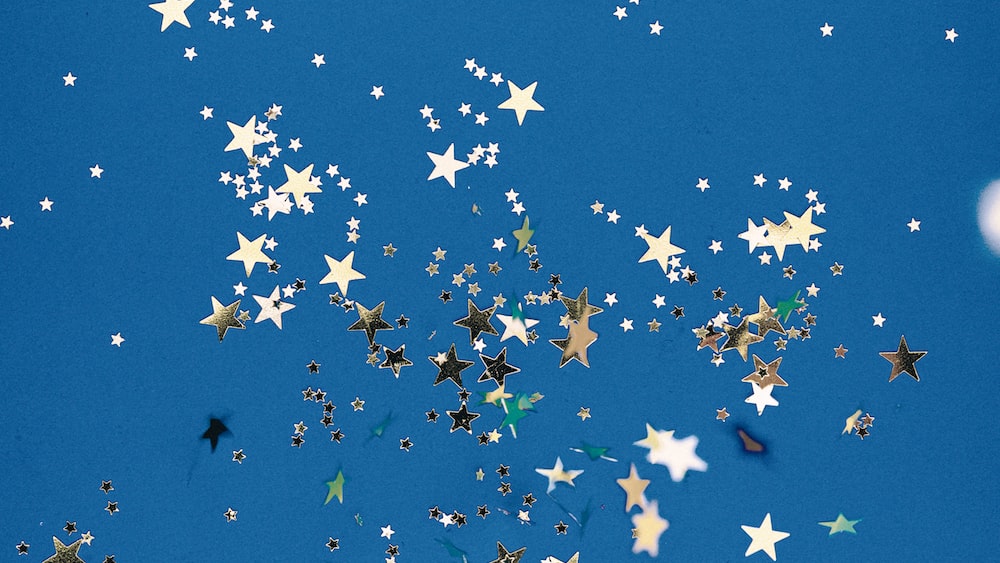 Whenever you hit important milestones, take time to appreciate yourself for the effort put into achieving them. Celebrating successes helps maintain motivation levels while creating positive energy for future goals.
Adjusting your plan involves analyzing what worked well and identifying areas that require improvement or modification in the next phase of action planning.
Keywords: celebrate successes, adjust plan, personal development, motivation levels, positive energy
Examples And Tips For Effective Goal Setting And Action Planning
In this section, we will provide examples and tips to help you effectively set goals and create your action plan.
Use Visualization And Positive Affirmations
Visualizing yourself achieving your goals can be a powerful way to stay motivated and focused on your action plan. This technique involves picturing yourself in the future, having already achieved your desired outcome, and feeling the emotions associated with that success.
Positive affirmations are another helpful tool for reinforcing positive thinking patterns and staying motivated during the goal-setting process.
These are statements you repeat to yourself regularly that affirm positive qualities or outcomes related to your goals.
Focus On One Goal At A Time
As you embark on your journey towards achieving your goals, it's important to remember that trying to tackle too much at once can quickly lead to burnout and overwhelm. Instead, focus all of your energy on one goal at a time.
Prioritizing goals is key when creating an action plan. Start by defining what matters most to you and choose the goal that aligns with your values and vision for the future.
Once you've identified that goal, break it down into specific actions (as outlined in step 2) and set realistic deadlines (step 3) for each task. With a clear focus on one specific objective, you'll be able to allocate resources more effectively and monitor progress more easily along the way (steps 4-5).
Prioritizing tasks and delegating responsibilities are crucial for achieving goals efficiently by focusing on important steps and seeking support from others with relevant skills or experience.
Prioritize Tasks And Delegate Responsibilities
When creating a goal setting action plan, it's important to prioritize tasks and delegate responsibilities. Once you have listed down the steps to achieve your goal, you need to determine which tasks are most important and should be completed first.
Additionally, delegating responsibilities can help lighten the load and speed up the process of achieving your goals. Consider who else can contribute or take on some tasks to help move things along more efficiently.
This could mean asking for support from colleagues, family members or friends who have relevant skills or experience in certain areas.
Use Time Management Techniques Like Prioritization And Batching
Time management is one of the most important skills for achieving goals. To efficiently manage your time, prioritize tasks and use batching techniques to group similar activities together.
For instance, if you are a writer with several articles to write, instead of writing each article from start to finish separately, batch them by doing research for all of them at once and then move on to outline each article before starting the actual writing process.
In conclusion, prioritization and batching can help maximize your productivity when working toward your goals.
Seek Support From Mentors, Friends, Or Professionals
As you embark on your journey towards achieving your set goals, seeking support from mentors, friends, or professionals can make a huge difference. They can offer valuable insights and perspectives that will help you navigate challenges along the way.
Mentors are particularly helpful because they have gone ahead of you and achieved similar goals in their lives. They understand the hurdles that come with achieving success and also know how to overcome them.
Friends can provide emotional support by encouraging and motivating you when things get tough. Additionally, professionals such as coaches or therapists can offer specialized guidance depending on what kind of goal you want to achieve.
For example, if your goal is to start a business, working with a business coach may be beneficial in providing expertise in starting up a company.
Taking Action And Achieving Your Goals
Staying motivated and accountable is crucial when taking action towards achieving your goals; regularly analyzing and adapting your plan, celebrating successes, and setting new goals can help maintain momentum.
Staying Motivated And Accountable
Staying motivated and accountable is key to achieving the goals you set for yourself. One way to stay motivated is to regularly remind yourself why you want to achieve your goal and visualize the end result.
Another useful strategy is to break down larger tasks into smaller, more manageable ones so that progress can be tracked easily.
Accountability can be achieved by setting deadlines for each task and sharing your action plan with someone who will hold you responsible for completing it. This could be a friend or family member, mentor, or professional coach.
Progress should be monitored regularly, with adjustments made as needed based on feedback from stakeholders or changes in circumstances.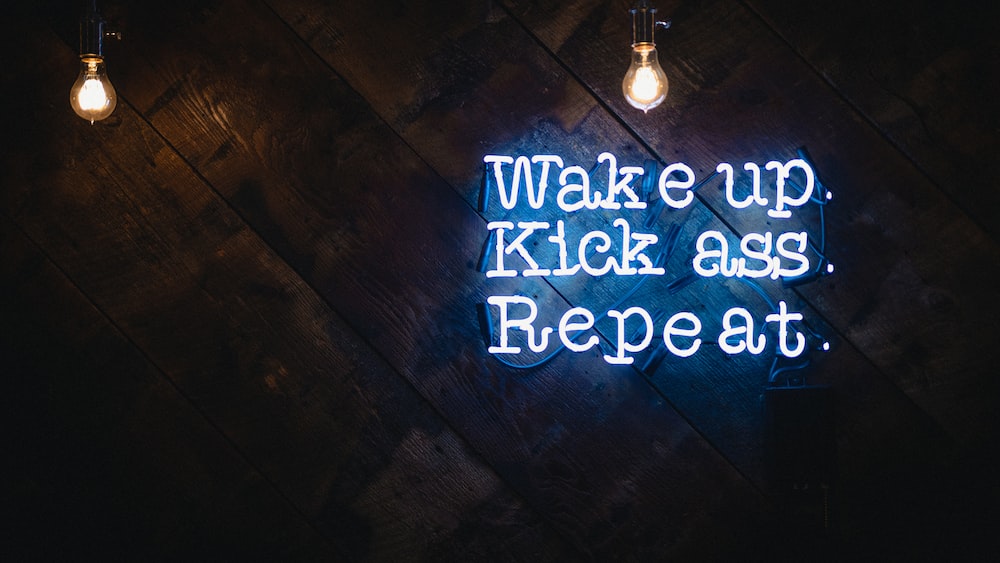 Analyzing And Adapting Your Plan
Once you have developed your goal setting action plan, it is important to regularly review and analyze its progress. This involves assessing if the set milestones are being achieved within the stipulated timeline, as well as evaluating if any new obstacles have arisen or if unforeseen circumstances call for a change in approach.
For example, suppose one of your SMART goals was to publish a book in six months but realized midway that some aspects were not going according to plan. In that case, you could reassess the strategy by revising timelines and prioritizing tasks differently without compromising the quality of work.
Additionally, staying accountable through consistent monitoring enables you to tweak tactics continually and remain motivated throughout your journey towards achieving success.
Celebrating Successes And Setting New Goals
When you achieve the milestones you've set for yourself, it's important to take a moment to celebrate your successes before moving on to your next goal. Celebrating your accomplishments helps build confidence and reinforces the idea that hard work pays off.
After celebrating successes, it's time to set new goals. It's crucial not only for personal growth but also for professional development. Setting new goals keeps us focused on what we want to achieve in the future and provides direction towards realizing our aspirations.
When setting new goals, consider taking smaller steps that lead up to a larger vision instead of trying to tackle everything at once. By breaking down big goals into smaller ones, it becomes easier to create a roadmap toward achieving them and increases motivation as progress is made towards each milestone.
FAQs:
1. What is a goal setting action plan and why is it important?
A goal setting action plan provides a roadmap for achieving your goals by breaking them down into actionable steps. It is important because it helps you stay focused, motivated and accountable.
2. How do I create a goal setting action plan?
To create a goal setting action plan, start by identifying your specific goals, breaking them down into smaller measurable milestones, determining the tasks needed to achieve each milestone, assigning deadlines and tracking progress.
3. Can you provide an example of what should be included in a goal setting action plan?
Sure! Let's say your overall goal is to lose 20 pounds within six months. Your milestones could include losing 5 pounds per month for four months followed by maintaining that weight loss for the remaining two months. Tasks needed to achieve these milestones could include developing a healthy eating plan and exercise routine, tracking food intake and workouts daily and seeking support from family or friends.
4. What are some tips for creating an effective goal setting action plan?
Some tips include making sure your goals are specific, measurable, attainable, relevant and time-bound (SMART), focusing on priorities over distractions or non-essential tasks, staying flexible to adjust your approach based on feedback or changes in circumstances and seeking accountability through regular check-ins with yourself or a trusted partner/coach/mentor/etc.
Conclusion
Creating a goal setting action plan is the first step towards unlocking your potential and achieving success in various areas of life. By following this 6-step guide, you will have an effective approach to realizing your dreams.
Start by defining clear and realistic goals using the SMART framework, break them down into actionable steps, set deadlines and milestones, identify obstacles and develop strategies for overcoming them, monitor progress regularly, and adjust your plan accordingly.
With these tips at hand, you can take control of your life and turn aspirations into reality.
I wish you the best! Fabian.
Share with your Friends: