What is Self-Reflection: A Comprehensive Guide to Introspection
What do you see when you look into a mirror? It is believed that for every visit to a mirror, you learn something new about yourself. While the first visit may reflect what you already know about yourself, subsequent events delve deeper into other perfections and flaws.
For instance, a wrinkle you may not have observed initially may be obvious in another view. Also, sadness not reflected in the second reflection may be obvious in the fourth. In the end, continuous observation of yourself becomes a moment of self-awareness. It portrays internal and external factors that reflect your true self.
Self-reflection, just like mirrors, explores your thoughts, emotions, and character from different angles. Through self-reflection, you continuously dive into your inner self and see yourself for who you really are.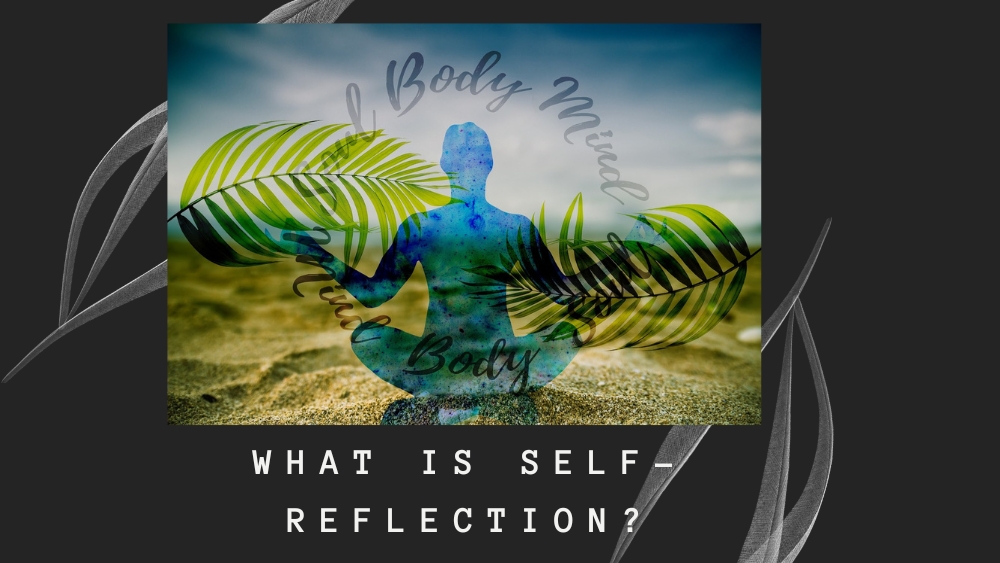 Often, self-reflection reveals the impact of wrong and right choices. It brings into reality the regrets, pride, and consequences of your actions.
What is Self-Reflection?
Self-reflection is understanding how you think, feel, and act. It involves observing your actions and keeping note of your reactions.
Self-reflection is understanding how you think, feel, and act. It involves observing your actions and keeping note of your reactions.
During self-reflection, you consider the emotions, desires, and behavior that drive a reaction. For instance, during a disagreement, self-reflection allows you to analyze the silent and loud words in the conversation. It takes you back to the feelings you had during the disagreement.
It allows you to understand how your behavior impacts you and others. Self-reflection demonstrates your control over thoughts, emotions, and habits.
Why Is Self-Reflection Important?
Self-reflection applies to every aspect of your life. Your home, workplace, and school benefit from moments of self-reflection. Through self-reflection, you can analyze your strengths and weaknesses. You can determine what fulfills your life.
A Better Understanding of Yourself
Moments of calmness rarely reveal your true emotions. It is in moments of over-stimulation that your hidden character comes into play. For instance, anger, uncertainty, and confusion can be witnessed when dealing with retrenchment news. At these moments, ideas of violence and self-harm become a reality. If restraint is not practiced, you can be overwhelmed with destructive behavior.
But when you take a minute to self-reflect, you reveal experiences that may have resulted in the outcome. In the case of job loss, you can look into your previous behavior that may have led to the dismissal. If you have had issues with timeliness or performance, moments of self-reflection expose your behavior leading to the predicament.
On the other hand, if the cause of the dismissal was the company's financial distress, self-reflection puts the dynamics into perspective. Often, in such times, you admit a situation for what it is and work towards controlling your emotion.
Self-reflection eliminates defensiveness towards what you cannot control. It gives you a better understanding of your strengths and weaknesses. Self-reflection helps you perceive the reality of how past, present, and future situations impact the quality of life.
Offers an Opportunity to Learn
Learning is unending. Even in your old age, there will always be something to learn and knowledge to spread. But one thing about learning is that the motivations are not constant. There are moments of inspiration and others of self-doubt. Throughout the process, the dreams, feelings, and desires shift.
That's why as soon as you notice your learning is going off track, consider soul-searching. Take the time to relearn initial inspirations and understand your feelings and the effects on your goals. If you have been doubtful because you've been falling back on tasks, self-reflection helps you learn new ways to address challenges.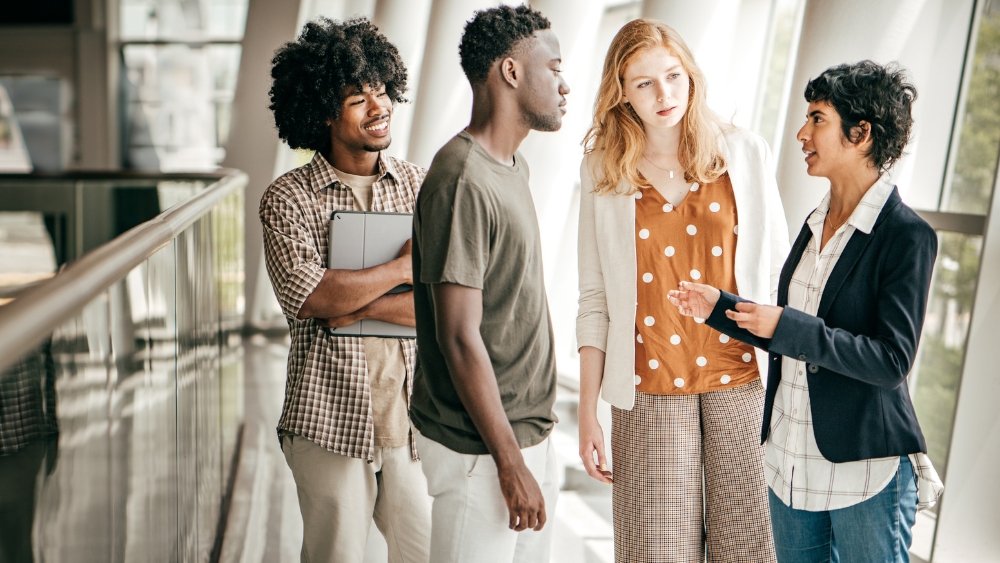 For instance, self-reflection offers the opportunity to advance through character learning. In character learning, you draft questions for use during a learning process. The questions can be in different formats, and here's an example of how they may look like
How can I describe myself in one sentence?
What are my strengths and weaknesses?
What is my goal in life?
What is the most challenging situation I've experienced, and how did I get through it?
How does my behavior impact those around me?
With self-reflection, you aren't only learning about immediate actions. You are also delving deeper into powers that influence your behavior. Issues such as open-mindedness, suspicion, and defensiveness are aspects that self-reflection allows you to deal with.
Gives a Clear Perspective in Life
Simplicity is fulfilling. But for simplicity to make sense, it needs acceptance. Acceptance comes from reflecting on what matters and doesn't in your life. For instance, if you have been working at a job and no longer feel fulfilled, reflection lets you let it go.
With acceptance, you give purpose to your life by doing what accomplishes your goal. In the case of a job, you go with ideas that deliver the most happiness. You choose clarity over uncertainty by accepting that even with a law degree, your fulfillment lies in hospitality. It may be that the previous goals were based on other people's interests, and now self-reflection is guiding you to a satisfactory path.
As you forge through life, you also learn that self-reflection balances mind, self, and subconscious. Self-reflection ensures you no longer serve the purpose of what family, friends, or colleagues think but what brings the most accomplishments to you.
The clarity in self-reflection is wholesomely about balancing. Even during conversations, self-reflection guides you on when to talk and keep quiet. It also allows for moments of meditation where you calm down and process events. Normally, self-reflection offers diversionary tactics to avoid conflict in instances where your first reaction would be an argument.
Improves Decision-making Skills
Every day of your life is faced with decisions, big or small. For every decision you make, there are consequences. Whether it's a question of deciding what to eat or which email to send, the choices you make are always critical.
For decision-making to be productive, there need to be moments of reflection. A moment you sit back and analyze circumstances surrounding your judgment. A season where you look beyond the impulses and consider facts, biases, and situations impacting outcomes.
For instance, collaborative assistance is necessary when selecting winning proposals from advertising firms. Collaboration invites more people to your table for brainstorming, feedback, and decision-making. But collaboration also brings conflict. Your patience, tolerance, and listening skills are tested beyond measure.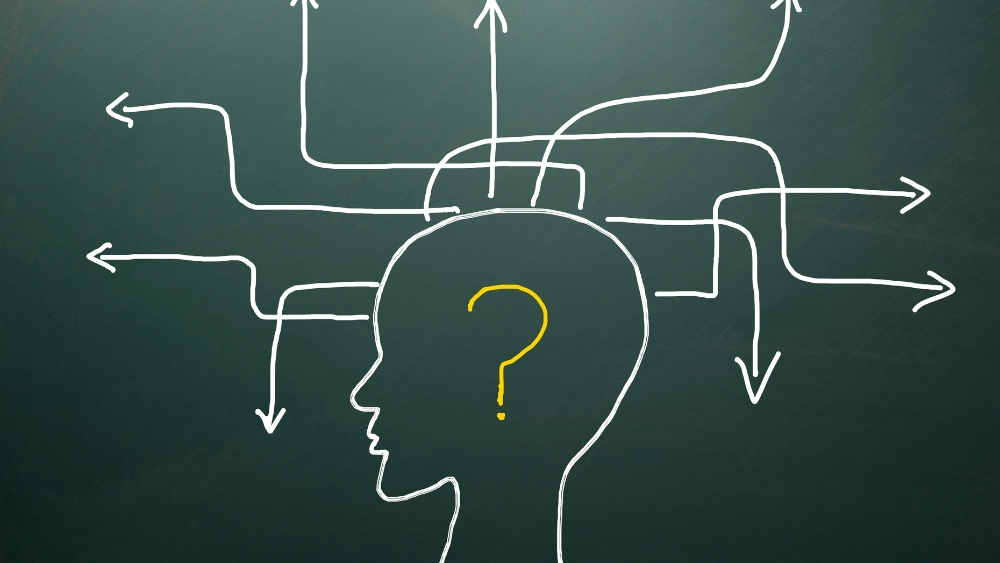 When different choices are thrown your way, the best defense is self-reflection. This is a moment of behavior control where active listening is key. During these moments, you mostly practice emotional intelligence by gaining control over your emotions. You also practice logical reasoning by taking time to think through each idea.
That way, you aren't only considering the feelings of your team members but also yours. In that instance, you overcome doubt, self-pity, and indecisiveness in decision-making. In the end, you have solid decisions based on facts and analysis.
Remember that self-reflection may not be the soul of decision-making, but it clarifies aspects of problem-solving, collaboration, emotional intelligence, and logical reasoning in leadership skills. It is necessary for a comprehensive approach to decision-making.
Supports Mental Health Well-being
Can self-reflection benefit your mental health?
It is believed that self-reflection brings about calmness. During intense anxiety and stress, self-reflection slows you down to allow moments of self-awareness. You can see through your thoughts, emotions, and actions during these moments.
If, for instance, you have an urge for drug abuse, self-reflection portrays the harm. You learn to let go of things that pull you back at that moment. Also, this is when you ask yourself substantial questions that aid in shifting your destructive behavior and actions.
A point to note during self-reflection is that you'll always have to dig deeper to understand yourself. While it may be obvious that you have a drug issue affecting your judgment, additional issues may be impacting your well-being.
Because of this, much must be done to see beyond the first reflection in the mirror. Hard questions need to be asked. And whichever format you use, here is a sample of what the questions may look like.
What do I want most in life?
Am I holding on to something that I should let go of?
What is my greatest fear?
What are my strengths and weaknesses?
Am I ready to leave my comfort zone to achieve what I want?
After answering the questions, seeing beyond the hurt and pain is possible. You understand your subconscious and work towards controlling your reactions. It is often said that self-reflection tames the wild raging seas within us.
It helps You Respond with Intent
Every conversation gives you an opportunity to make an impact. Every engagement is a chance to leave lasting effects. For every word you speak, there's an opportunity to deliver a positive outcome.
But for good conversations to happen, you must be a good listener. A good listener captures information and responds with purpose and intention. They aren't just listening to the voice but also understanding the other person's point of view. Self-reflection avoids impulse reactions by giving you time to think deeply about the words spoken to you.
Self-reflection recognizes the different perspectives to, let's say, an email sent by your boss. With self-reflection, you take time to see the context from different angles. It allows for responses based on intense thoughts to ensure you achieve your intended purpose.
How to Self-reflect
Self-reflection is a journey with continual transformation. It always feels like a destination that, once reached, often leads to the beginning of another. It is a moment of learning, growing, and attaining a fulfilling life.
Start with the End in Mind
Ensure you have your goals set. Identify your past, present, and future connectors for every self-reflection journey. If, for instance, you are working on a book, look back at why you started. Understand your present state with a clear realization of successes and struggles. In the end, define the aspects leading to fulfillment in the journey.
Keep in mind that self-reflection connects you to elements that motivate you. The connections draw you closer to your goals, thus delivering a fulfilling life. But in all this, there are challenges, so you need to be open-minded. Set the time to reflect and plan often. It may be daily, weekly, or monthly but overall, create time to know yourself better and review goals.
Start With A Journal
Journaling is a great way to practice self-reflection. Keeping a journal can be an effective tool for gaining insight into your thoughts and feelings, as well as understanding yourself better. Writing down your thoughts, feelings, and experiences helps you process them more deeply and gain clarity on what's going on in your life.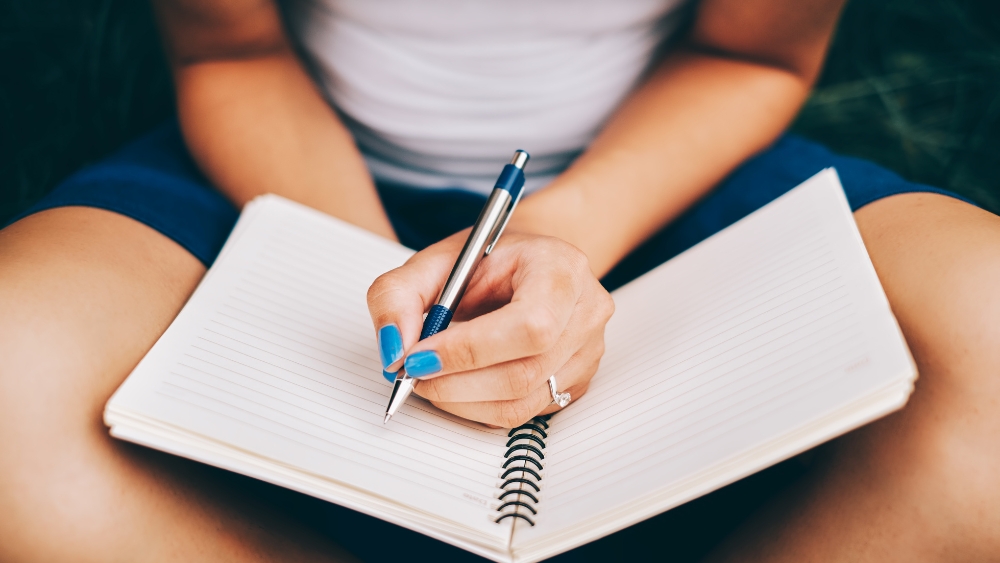 Choose the Right Place for Self-reflection
Self-reflection is about finding calm in a rather raging mind. Choosing a calming environment is essential to get the most out of difficult moments. The right environment ensures minimal distractions. It also offers moments of concentration from anxiety and stress.
A calm environment may not necessarily be in isolation. It can be a room full of people, but one that allows you to think through challenges and find solutions. At the end of it all, the aim is to achieve focus and gain fulfilling results.
Take Action
Actualization in self-reflection can only happen through action. And action happens when you go through your thoughts and weigh options.
To make this process worthwhile, consider writing down your thoughts and feelings. Putting everything on pen and paper clarifies your emotions. It also clears your mind for the decision-making process. In addition, it's a good reference for your self-reflection journey.
The idea of writing everything makes self-reflection a reality. Seeing everything on paper demonstrates an action plan that needs to be fulfilled.
Make it a Habit
Your thoughts, emotions, desires, behavior, and motivations matter. That's why routine monitoring of who you really are is important.
If self-reflection has been happening only during conflicts, it's time to change that. Create a daily, weekly, or monthly schedule to check on yourself regularly. Remember that self-reflection gives a clear perspective in life. It is, therefore, necessary to continually sit back and think about happenings in your life.
FAQs
Why is self-reflection important?
Self-reflection is critical because it allows you to assess your life and experiences actively. By examining your choices, behaviors, and emotions, you can identify areas for growth and self-improvement.
When you take the time to reflect on your experiences, you gain a deeper understanding of who you are, what motivates you, and where you are headed in life. Self-reflection provides you with a stronger sense of self-awareness and ensures you are more mindful of your actions and decisions.
How can I incorporate self-reflection into my daily routine?
There are several ways to incorporate self-reflection into your daily routine. Practicing mindfulness meditation is a powerful tool for cultivating self-awareness and reflection. You can also keep a daily journal to reflect on your experiences and thoughts.
Giving yourself quiet time to think without distraction or interruption is another helpful reflection practice. You might also consider joining a group or finding a mentor to support your self-reflection journey.
What are some benefits of self-reflection?
Self-reflection has numerous benefits, including enhanced self-awareness, stronger emotional intelligence, increased creativity, and better decision-making skills.
Additionally, self-reflection helps individuals recognize their thought patterns and behavior, which can lead to limiting beliefs and self-sabotage. Self-reflection reduces stress levels, which can boost mental clarity and enhance work performance, among other benefits.
How can self-reflection help me achieve my goals?
Self-reflection is an effective tool for personal growth and helps individuals stay focused and aligned with their goals. Self-reflection helps people assess their progress and measure their achievements. Additionally, self-reflection helps evaluate our approach and identify areas where we need to adjust and improve.
When people take time for self-reflection, they often come to realizations about themselves and their goals, which can lead to more meaningful and fulfilling accomplishments. By making self-reflection a routine practice, we can stay motivated and focused on our goals, leading to greater success in all areas of life.
Conclusion
In life, your biggest achievement lies in dealing with the chaos in your mind. Controlling your thoughts, emotions, and actions demonstrates immense strength. The moment you understand yourself for who you are gives life clarity. Periods of self-reflection fulfill your physical, emotional, and social obligations.
I wish you the best! Fabian.
Share with your Friends: