How to Self-Reflect: A Comprehensive Guide to Personal Growth
We all have a story to tell, and self-reflection is the crucial element to unlocking our full potential. By taking time out for ourselves, we give ourselves an opportunity for introspection to assess where we are in life – both personally and professionally – allowing us to understand who we truly are deep inside and set meaningful goals in the future.
Reflecting on our actions, decisions, and behaviors can lead to new insights, clarity throughout the decision-making process, improved habits, and even emotional healing. In addition, working through self-reflection regularly allows us to develop healthier relationships with ourselves and others while providing us with deeper insight into our lives.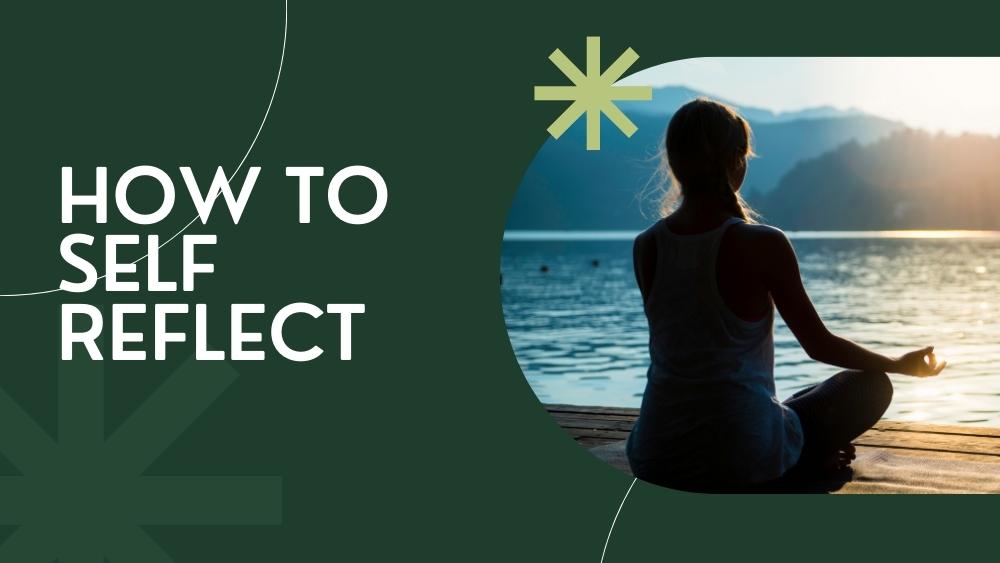 In this blog post, we'll cover tips for engaging in meaningful self-reflection and provide key takeaways so you can begin your journey of personal reflection today!
What is Self-Reflection?
Self-reflection examines your thoughts, feelings, and behaviors to understand yourself better. Self-reflection is such an important practice to undertake on your journey toward self-discovery.
When we actually sit with ourselves and get in touch with our personal motivations, intentions, and values – as well as examine our strengths and weaknesses, it can be a truly transformative moment where you can really celebrate yourself while recognizing areas of growth that may need nurturing.
Self-reflection can help you identify areas of improvement, set goals, and increase your overall satisfaction with life. It can also nurture your awareness of your choices, propelling you towards living a healthier and more fulfilling life. Self-reflection can be done individually, with a therapist, or through interactions with family and friends.
Benefits of Self-Reflection
Taking the time to reflect is a powerful way to examine your life and gain insight into who you are as an individual. Through self-reflection, we can identify areas that need improvement or have made mistakes for us to make more informed decisions about our future. There are many benefits to self-reflection:
Self-reflection can help you gain clarity and objectivity under challenging situations. By looking at a situation fresh, you'll be better equipped to make an informed decision.
Taking the time to reflect on your experiences can also lead to greater self-awareness. You can identify patterns in your behavior that may have held you back and work to change them for a more positive outcome.
Consistent self-reflection can help reduce stress, as it allows you to take a step back from situations that may be overwhelming or triggering. This can lead to healthier coping mechanisms and better overall well-being.
Self-reflection allows you to recognize and celebrate your successes. In addition, it can help you understand what works so that you can use that knowledge in future situations.
Reflecting deeply on yourself is a transformative practice that can help you grow and live with more intention. Taking the time to step back and reflect on your experiences will allow you to grow and develop healthily and positively.
How to Self-Reflect: A Step-by-Step Guide
Self-reflection is a powerful tool for personal growth and self-improvement. By taking the time to evaluate your thoughts, feelings, and actions, you can gain insight into your strengths and weaknesses and create a plan to become a better version of yourself. Here's a detailed step-by-step guide to help you self-reflect effectively: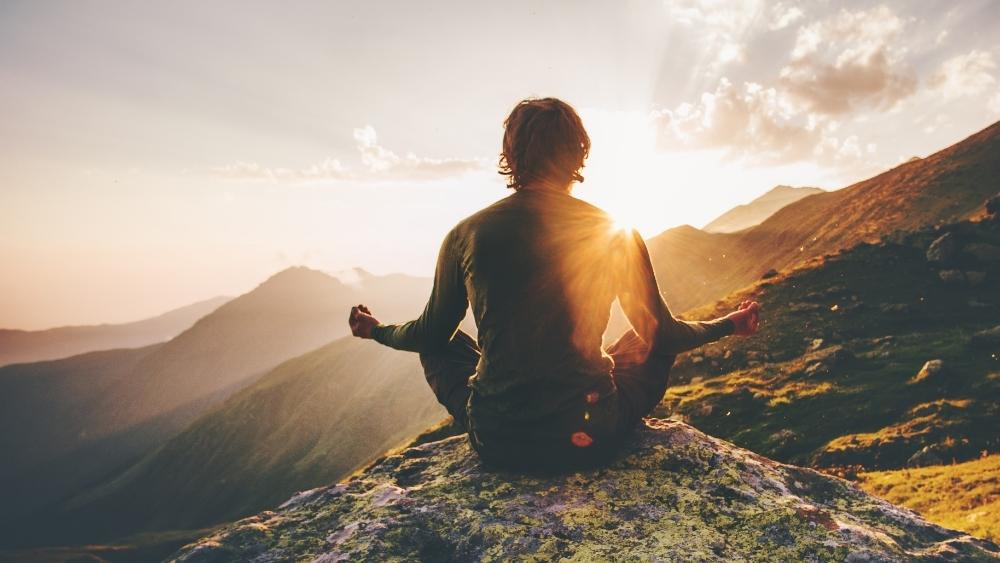 Set aside time: Choose a quiet, comfortable space where you can focus without distractions. Allocate a specific amount of time for self-reflection (e.g., 15-30 minutes) and try to make it a regular practice, whether daily, weekly, or monthly.
Choose a method: There are several ways to self-reflect, including journaling, meditation, or simply thinking quietly. Choose the method that works best for you and allows you to focus inward.
Begin with gratitude: Start by acknowledging the positive aspects of your life. Then, list a few things you're grateful for to create a foundation of positivity and to remind yourself of your accomplishments and blessings.
Reflect on your experiences: Think about the significant events that have occurred in your life since your last self-reflection session. Then, consider the emotions, thoughts, and actions that accompanied those experiences.
Ask yourself questions: Prompt yourself with open-ended questions to stimulate deeper thinking. Some examples include:
What have I learned recently?
How have I grown emotionally, professionally, or personally?
What challenges have I faced, and how did I overcome them?
Are there any recurring patterns in my thoughts, emotions, or behaviors?
Evaluate your goals and values: Assess your personal and professional goals to ensure they align with your values. Then, reflect on whether you're making progress towards those goals and what changes you may need to make to achieve them.
Identify areas for growth: Determine the aspects of your life where you'd like to improve or grow. Be honest with yourself about your strengths and weaknesses, and identify specific areas where you can work on self-improvement.
Develop an action plan: Create a plan to address the areas for growth you've identified. Break down your goals into smaller, achievable steps and set deadlines for each. Consider seeking support from friends, family, or professionals to help you stay accountable and motivated.
Practice self-compassion: Remember that self-reflection is an ongoing process, and nobody is perfect. Be kind to yourself when identifying areas for improvement, and acknowledge your progress as you work on your goals.
Review and adjust: Periodically revisit your self-reflection notes or thoughts to assess your progress and adjust as needed. Celebrate your successes and use setbacks as opportunities for learning and growth.
By following these steps and consistently engaging in self-reflection, you'll gain a deeper understanding of yourself, your values, and your goals, ultimately leading to a more fulfilling life.
5 Methods for Self-Reflection
1. Journaling
Self-reflection is an integral part of taking life to the next level – it's how we unlock our potential and grow as individuals! Journaling provides a powerful outlet for us to reflect on experiences, think about what lessons can be learned from them, then drive forward in growth.
Here are five tips for journaling:
Start small: Don't try to tackle the big stuff first! It can be overwhelming to think about everything that's going on in your life, so start with something manageable. Take five or ten minutes daily to write down your day's highlights and how they made you feel.
Write without judgment: Keep an open and non-judgmental attitude when writing reflections. You don't have to be perfect or get it right all the time. Instead, focus on what you can learn from your experiences and be kind to yourself as you process them.
Ask questions: Asking questions is a great way to dig deeper into your reflections. For example, you may want to ask yourself why something happened, how it made you feel, or what you can do differently.
Make a plan: Use your reflections to plan for the future. Think about how you can apply what you've learned from your thoughts and set goals accordingly.
Take action: Take what you've written down in your reflections and put it into action. It's one thing to write down a reflection, but it's another to do something about it. Therefore, it is essential to devote the time and effort to act on your written goals.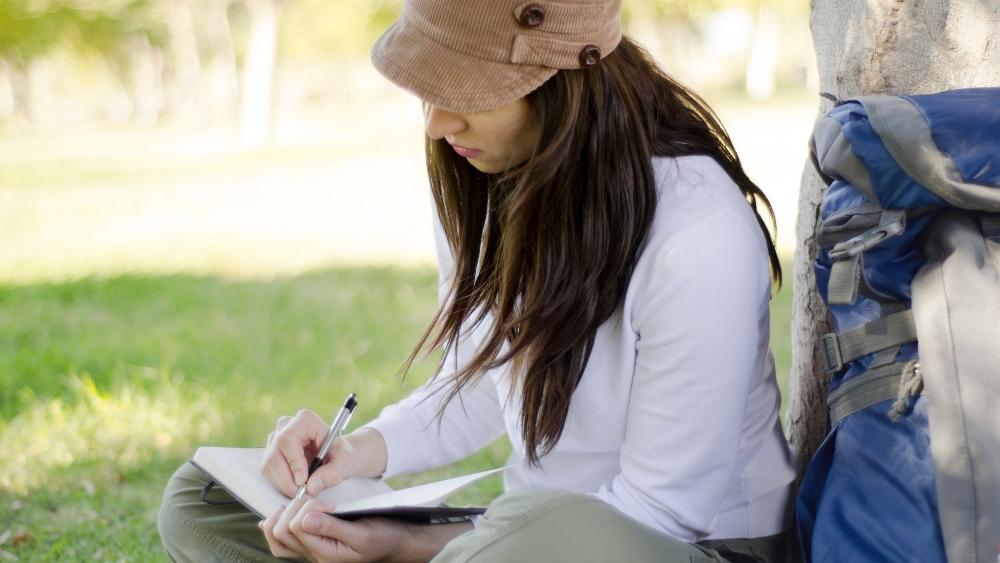 2. Welcome Meditation into Your Practice
Taking time to meditate can be an incredibly powerful and beneficial part of your self-care journey. Not only does it help you clear away stress, worries, and anxieties by allowing yourself the space to gain a new perspective on things, but it also helps give insight into what's really going on in our hearts if we just sit with ourselves long enough!
As you practice meditation, don't forget one key step: letting go, freeing yourself from external judgment or expectations so that all that is left is being fully present in this moment – something I truly believe will allow us all to tap into higher levels of peace within our souls.
3. Try Breathing Exercises
Breathing exercises are a great way to help you relax and self-reflect. Focus on taking slow, deep breaths and allowing your body to relax with each exhale. Pay attention to the sensation of air passing through your nose and into your lungs. As you practice this exercise, use it as an opportunity to self-reflect and get in touch with your thoughts and feelings.
4. Connect With Nature
Nature can be a great way to help you self-reflect. Take some time to get outside and enjoy the natural world's beauty. Listen to the birds singing, feel the sun's warmth on your skin, or take in all the sights and sounds. Feel your worries start to melt away as you reconnect with nature.
5. Listen to Music
Music is such a powerful way to reconnect with our innermost thoughts and feelings. Take some time out of your day today to listen – really, truly listen – to the songs that have been part of special memories in your life or that evoke certain emotions within you.
Reflect on their lyrics the instrumentation: all these elements can help foster self-reflection and bring clarity into what we might otherwise forget or push aside! Self-care isn't just about taking bubble baths every night; it's also important to invest in personal growth by reflecting on ourselves regularly.
How to Keep Self-Reflection Manageable
Here are 5 tips to help keep self-reflection manageable and ensure that it leads to positive results:
1. Set Goals: Before beginning the self-reflection process, it is important to set achievable goals. This will help ensure that self-reflection is focused and productive. It can also provide motivation and a sense of accomplishment when achieving goals.
2. Take Notes: Writing down ideas and observations during self-reflection can help organize thoughts and track progress. Taking notes also ensures that self-reflection does not become too overwhelming, allowing the focus to remain on specific tasks and goals.
3. Be Honest: During self-reflection, it is important to be honest with oneself. This can help eliminate self-judgment and self-doubt while allowing one to learn from mistakes or shortcomings.
4. Take Breaks: Taking breaks from self-reflection can help prevent burnout and keep the process enjoyable. Breaks also give time for ideas to mature, allowing self-reflection to lead to further self-growth and understanding.
5. Celebrate Achievements: Self-reflection is not just about self-assessment and improvement. It is also important to take time to celebrate accomplishments and recognize successes. Doing so helps build self-confidence and self-esteem, ultimately leading to further success.
FAQ's
What are some self-reflection activities?
Some self-reflection activities include journaling, meditating, practicing breathing exercises, connecting with nature, and listening to music.
Taking the time to do these activities can help you self-reflect and connect with your thoughts and feelings. Try one or all of these activities to help you gain insight into yourself and move forward in life with newfound self-awareness.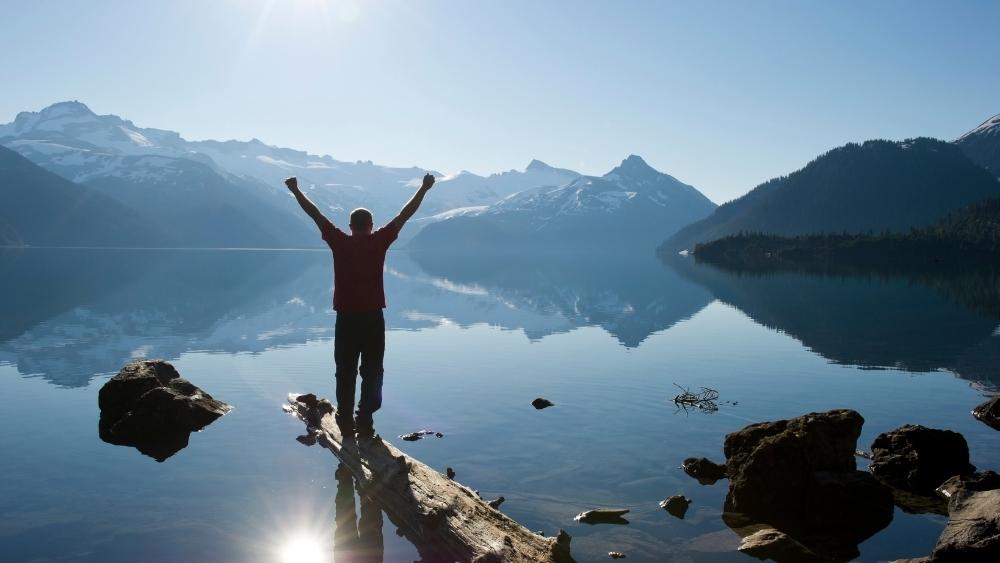 What makes a good reflection?
A good self-reflection should be honest and nonjudgmental. It should also be action-oriented so that you can apply your reflections to make positive changes in your life.
A good self-reflection should also involve self-care techniques, such as meditation or breathing exercises, to help you relax and connect with yourself on a deeper level.
How can I improve my reflective skills?
Improving your self-reflective skills will take practice and consistency. Take time each day to reflect on your innermost thoughts and feelings through journaling. This will help you gain insight into yourself, so don't neglect this important practice.
Additionally, it's important to welcome meditation into your self-reflection routine. Meditation can help you get in touch with yourself deeper and cultivate self-awareness.
Why is it important to reflect?
Reflecting is crucial for personal growth, as it enables individuals to assess their experiences, emotions, and decisions.
Through reflection, we gain self-awareness, learn from mistakes, and develop empathy. Ultimately, this process fosters continuous improvement, promotes better decision-making, and enhances overall well-being, contributing to a more fulfilling life.
Why is reflection so powerful?
Reflection is powerful because it allows us to self-reflect and gain insight into our thoughts, emotions, and experiences. Reflection encourages self-awareness and self-acceptance as we examine our beliefs, values, goals, and behaviors. Reflection helps us learn from our mistakes and grow by taking on new challenges with newfound confidence.
Final Thoughts On How to Self-Reflect
In conclusion, dear friends, embarking on the journey of self-reflection is a transformative and empowering experience. By embracing vulnerability and truly examining our innermost selves, we unlock the potential for growth, healing, and self-discovery.
As you take these steps to self-reflect, remember to be gentle with yourself and allow room for growth. Always trust the process, for it will lead you toward a more authentic, vibrant, and purposeful life. Here's to becoming the best versions of ourselves!
I wish you the best! Fabian
Share with your Friends: