17 Powerful Weekly Reflection Questions For Self-Discovery
In today's fast-paced world, it can be easy to get caught up in our daily routines and lose sight of the bigger picture. One powerful tool for promoting personal growth, reducing stress and anxiety, and staying connected with ourselves is regularly reflecting upon our experiences.
In this blog post, we will discuss the significant benefits of weekly reflection while providing 17 thought-provoking questions that you can use as journal prompts or simple mindfulness exercises.
These questions are designed to help you gain a deeper understanding of your achievements, challenges, opportunities, mindset shifts, and overall well-being throughout each week.
Key Takeaways
Regular reflection is crucial for personal growth and development.
Weekly reflection promotes self-awareness, mindfulness, and gratitude while reducing stress levels.
Asking yourself reflective questions can help with productivity, decision-making skills, relationships, and mental and emotional well-being.
The 17 weekly reflection questions listed in this article can aid you in gaining a deeper understanding of yourself while fostering personal growth.
The Importance Of Reflection For Personal Growth And Development
Reflection plays a crucial role in fostering personal growth and development. By taking the time to thoughtfully evaluate our experiences, actions, and thoughts, we can gain valuable insight into our strengths, weaknesses, and areas that need improvement.
One major advantage of regular reflection is the opportunity it provides for goal setting. When we consistently examine our progress towards goals or identify areas where we may have veered off track, it empowers us to make adjustments or establish new objectives based on informed decisions.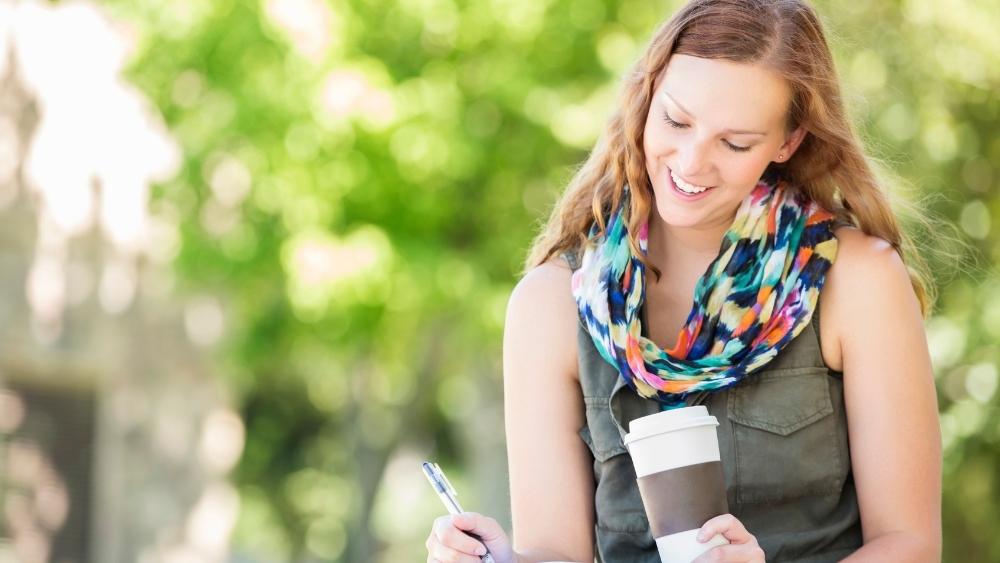 For instance, an individual who reflects on their time management skills might recognize that they've been procrastinating on certain tasks due to fear of failure.
Additionally, reflecting on past experiences allows us to learn from successes as well as mistakes.
The practice of reflection also helps increase mindfulness – being present in the moment without judgment – which has been linked to reduced stress levels and greater overall psychological well-being.
A good example would be someone using journal prompts focused on gratitude or appreciation.
17 Weekly Reflection Questions To Ask Yourself
Discover 17 actionable weekly reflection questions to ask yourself that will help you enhance self-awareness:
1. What Were My Most Significant Achievements This Week?
It's essential to recognize our accomplishments, no matter how big or small they may seem.
For example, you might have completed a challenging project at work that took weeks of hard work and dedication. Or maybe you finally tackled a task that you've been putting off for months.
Perhaps you learned a new skill or made meaningful progress towards achieving a long-term goal.
2. How Did I Manage My Time And Prioritize My Tasks?
Managing time and tasks efficiently is essential for achieving personal and professional goals. During weekly reflection, it's crucial to ask yourself how you managed your time and prioritized tasks in the past week.
This question can help you identify which tasks were completed on time, which ones were delayed, and why.
Reflection on time management can also help you develop better habits for the future by analyzing what worked well and what didn't work well during the week. Perhaps breaking large tasks into smaller chunks or setting more specific deadlines would be helpful.
3. What New Skills Did I Learn Or Develop?
Weekly reflection questions often include an inquiry into what new skills were learned or developed during the week. This question serves as a reminder to individuals about their capacity for growth and to celebrate progress.
It can also help identify areas that need improvement, allowing for intentional focus in the coming weeks. For example, if someone has been working on improving their writing skills, they may reflect on any feedback they received from a mentor or colleague and make a plan to continue practicing by setting aside dedicated time each day to write.
Alternatively, someone may have taken on a new project at work requiring them to learn a specific software program.
Weekly reflection provides an opportunity for personal development through mindful self-awareness and continuous improvement.
4. What Challenges Did I Face, And How Did I Overcome Them?
During weekly reflection, it's important to reflect on the challenges faced throughout the week and how you overcame them. This will help you identify your strengths and areas where improvement is needed.
For instance, if you had a difficult conversation with a co-worker or friend, reflecting on how you handled the situation can help you improve your communication skills in the future.
If you struggled with time management, taking note of which tasks took longer than anticipated and why can help you manage your time more effectively in the future.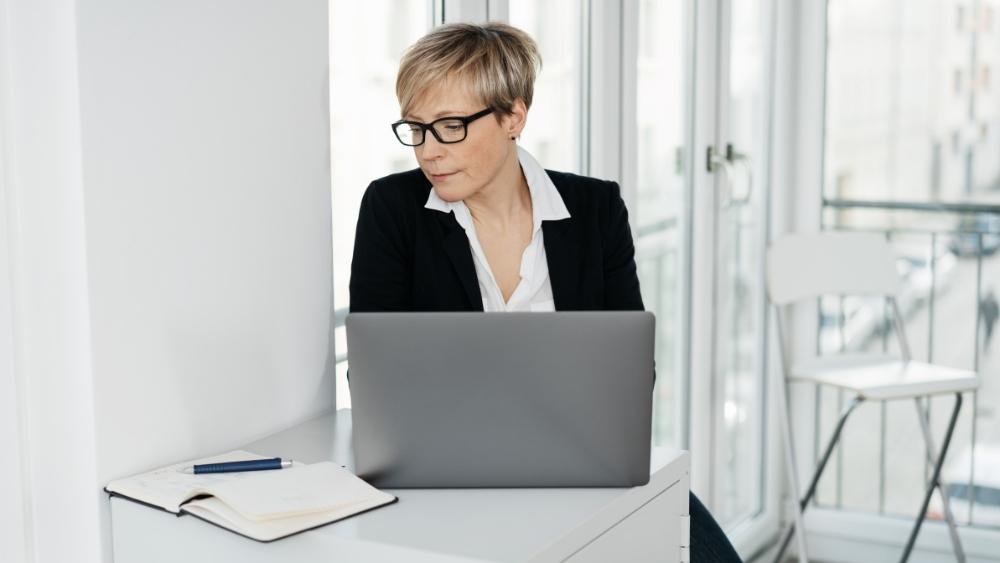 Research has shown that self-reflection can lead to improved mental wellbeing, reduced stress levels, increased productivity, better decision-making skills and enhanced self-awareness.
5. What Did I Do To Take Care Of Myself Physically, Mentally, And Emotionally?
Taking care of oneself physically, mentally, and emotionally is crucial for overall wellbeing. This weekly reflection question encourages individuals to evaluate how they have been treating themselves in these areas.
Physically, it could include exercise, healthy eating habits, or getting enough rest.
Some examples of activities that address all three aspects simultaneously are practicing yoga or tai chi or going for a walk in nature. It's essential to recognize the value of taking care of oneself and make an effort to prioritize it regularly.
Research has shown that self-care practices can reduce stress levels and improve mood, leading to more significant productivity and better relationships with others.
6. What Did I Read, Watch, Or Listen To That Inspired Me?
This weekly reflection question allows individuals to explore what media they consumed that resonated with them and potentially sparked new ideas or perspectives. It can range from a motivational podcast episode, a thought-provoking book, an inspiring movie, or even a TED talk.
For example, someone might reflect on how reading an autobiographical book by Michelle Obama inspired them to pursue public service more seriously or how listening to a business-oriented podcast made them rethink their career goals.
7. What Did I Do To Show Gratitude And Appreciation?
Expressing gratitude and appreciation is essential for maintaining positive relationships, both personally and professionally. This weekly reflection question prompts us to think about the ways we have shown gratitude towards others and how we can continue to do so in the future.
Research has shown that expressing gratitude not only benefits our mental wellbeing but also helps build stronger relationships with others. Additionally, showing appreciation can create a positive workplace environment where people feel valued and respected.
8. What Did I Do To Invest In My Relationships?
Investing in our relationships is crucial for our overall wellbeing and happiness. When reflecting on this question, consider the steps you took during the week to strengthen your relationships with family, friends, or colleagues.
Remember that investing in relationships is not only about what we do for others but also about how we treat them. Were there moments when you showed kindness, empathy, and understanding towards those around you? Focusing on building positive connections can help us feel more connected and supported, which can enhance our mental and emotional wellbeing.
9. What Progress Did I Make Towards My Long-term Goals?
Asking yourself this question during your weekly reflection can help you stay focused and motivated toward your long-term goals. Reflecting on the progress you've made, no matter how small, can give you a sense of accomplishment and encourage you to keep pushing forward.
For example, if your long-term goal is to learn a new language, reflecting on what steps you took that week towards achieving it can reinforce the importance of consistent practice or highlight areas where you may need to allocate more time.
10. What Mistakes Did I Make And What Did I Learn From Them?
Reflecting on mistakes can be uncomfortable, but it is an essential aspect of personal growth and development. One of the weekly reflection questions to ask oneself is what mistakes they made during the week and what they learned from them.
Mistakes are inevitable, but how we choose to react to them determines our growth as individuals. By acknowledging our mistakes, we take responsibility for our actions and look for ways to improve ourselves.
Reflecting on one's mistakes also helps cultivate resilience and emotional intelligence. It allows us to recognize patterns in our behavior that might be hindering progress towards our goals or affecting relationships with others.
11. What Creative Or Innovative Ideas Did I Explore?
Asking yourself what creative or innovative ideas you explored during the week is a great way to gauge your creativity and push yourself to think outside of the box. Perhaps you experimented with a new recipe, tried a different workout routine, or brainstormed unique solutions for an ongoing project at work.
Reflecting on your creativity can also give you insight into how to approach challenges in the future. Maybe you discovered that trying something new helped spark inspiration and kept things exciting.
12. What Actions Did I Take To Improve My Financial Situation?
Improving one's financial situation requires consistent effort and determination. Therefore, it is important to regularly reflect on the actions taken towards financial goals.
According to research, reflecting on one's finances can lead to better decision-making skills and increased mindfulness when it comes to spending habits. By incorporating weekly financial reflections into our routine, we are more likely to take meaningful action towards creating healthy monetary habits.
13. What Did I Do To Contribute To My Community Or The World At Large?
Weekly self-reflection should include the question, "What did I do to contribute to my community or the world at large?" This question is a reminder to think beyond oneself and consider one's impact on others.
It may inspire individuals to volunteer their time, donate money to a cause they are passionate about, or even just perform small acts of kindness for those around them.
Research has shown that regularly engaging in acts of kindness and giving back can have numerous benefits for mental health and well-being. For example, volunteering has been linked with decreased feelings of depression and anxiety.
Additionally, donating money has been shown to increase happiness levels.
14. What Opportunities Did I Seize Or Miss Out On?
Reflecting on missed opportunities and seized ones is an essential part of weekly reflection questions. This question can help individuals assess areas where they need to improve or identify situations where they excelled.
For example, if a person missed out on a job opportunity, reflecting on why it happened could help them understand what skills or experiences are needed for similar opportunities in the future.
Taking note of both missed and seized opportunities also helps individuals learn from their mistakes and achievements alike. By understanding better what worked and what didn't work regarding their actions during those situations, one can adjust their approach to handle such scenarios better in the future consistently.
15. What Did I Do To Stay Motivated And Focused?
Staying motivated and focused can be a challenge, especially when faced with distractions or setbacks. However, reflecting on what worked and what did not during the week can help identify strategies for maintaining motivation and focus in the future.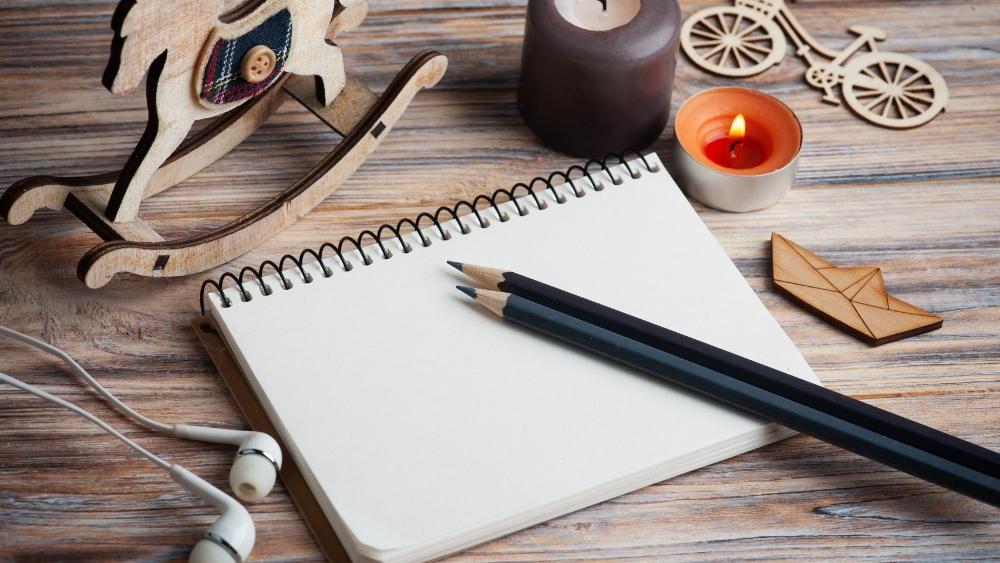 Some ways to stay motivated and focused include setting clear goals, breaking down tasks into manageable steps, utilizing positive self-talk, tracking progress regularly, seeking support from others when needed, and taking breaks as necessary.
For example, if you are working on a big project at work or school, you might set specific deadlines for completing certain components of the project. You could also reward yourself after reaching each milestone to help maintain momentum towards achieving your ultimate goal.
16. What Did I Do To Step Out Of My Comfort Zone?
Stepping out of our comfort zone can be daunting and challenging, but it is one way to grow personally and professionally. Weekly reflection questions can help us evaluate this aspect of our lives.
Stepping out of our comfort zone may mean taking a risk, trying something new, or embracing change. It could be as simple as speaking up in meetings or engaging with people we don't usually talk to.
Reflecting on how we step outside of our comfort zones allows us to recognize the areas where we may need improvement or growth. This kind of self-examination can lead to increased confidence, better decision-making skills, and more significant opportunities for personal development.
One example might involve committing oneself to public speaking engagements throughout the year; these situations often take you far from your safe spaces while allowing yourself space for positive growth by pushing through the fear associated with such a challenge.
17. What Did I Do To Align With My Values And Purpose?
One of the important weekly reflection questions that can help us live a fulfilling life is to ask ourselves, "What did I do to align with my values and purpose?" Our values and purpose are what give our lives meaning, and it's essential to regularly check in with ourselves on how we're living out those ideals.
For example, if someone's top value is helping others, but they spent the week solely focused on their own goals and needs, reflecting on this question could inspire them to seek out opportunities to volunteer or make a difference in someone else's life.
It can also help individuals identify areas where they may need more clarity or direction regarding their overall purpose.
Incorporating Reflection Into Your Routine
Schedule dedicated reflection time and track progress using a journal or planner, share your reflections with an accountability partner, practice gratitude regularly, and use reflection as a tool for continuous self-improvement.
Schedule Dedicated Reflection Time
Incorporating regular reflection time into your routine is essential for personal growth and self-awareness. One of the most effective ways to ensure that you make time for weekly reflection is by scheduling it in your calendar or planner.
Choose a specific day and time when you know you will have uninterrupted privacy, so you can reflect without any distractions. For example, Sunday evenings are a common choice because they allow people to look back on their week before starting a new one.
Reflective time doesn't have to be long; even just dedicating 15 minutes each week can make a big difference in your personal development journey. You could use this dedicated reflection time as an opportunity to answer some of the 17 weekly reflection questions outlined earlier, write in your journal, meditate, or simply sit quietly and think.
Reflective time doesn't have to be long; even just dedicating 15 minutes each week can make a big difference in your personal development journey.
Use A Journal Or Planner To Track Your Progress
Incorporating a journal or planner into your weekly reflection routine can provide structure and help you track your progress over time. By documenting your thoughts and accomplishments, you can gain insight into patterns of behavior, identify areas for improvement, and celebrate your successes.
Using a journal or planner also allows for flexibility in how you reflect. Some people prefer writing long-form entries about their week, while others find it more helpful to jot down brief notes as they go along.
Share Your Reflections With A Mentor Or Accountability Partner
Sharing your weekly reflections with a mentor or accountability partner can provide valuable feedback and insights. This approach allows you to gain an outside perspective on your goals, progress, and challenges.
If you don't have a mentor or accountability partner, consider finding one who shares similar interests or goals as you. You can reach out to friends, family members, and colleagues at work, or even connect with someone online who shares common interests with you.
Reflective questions create self-awareness which is crucial in planning personal development effectively; however, sharing our reflections go beyond that as it gives us room for openness and feedback from another person's point of view; this could be vital information needed to improve on certain areas we might not have noticed by ourselves alone.
Practice Gratitude And Appreciation Regularly
Incorporating gratitude and appreciation into your weekly reflection practice can have a significant impact on your overall well-being. By taking time to reflect on all the things you are grateful for, big or small, you cultivate a positive mindset that can improve your mental and emotional health.
Consider reflecting on moments throughout the week when someone has helped you or shown kindness towards you. Acknowledge these moments by expressing thanks to those individuals directly or through acts of kindness towards others.
Additionally, incorporating appreciation in professional settings can help build stronger relationships with colleagues or clients. Reflecting on examples of what went well during the week and acknowledging team members' contributions can help create a more positive work environment.
Use Reflection As A Tool For Continuous Improvement
Reflection can be a powerful tool for continuous improvement, both personally and professionally. By regularly reflecting on past experiences and actions, we can identify areas for growth and make adjustments to improve our future outcomes.
For example, reflecting on times when our time management skills were lacking or we didn't prioritize tasks effectively can help us develop better habits moving forward.
Reflection is not only useful for personal development but also in the workplace. Employers encourage their employees to reflect on their work performance so that they may increase productivity and efficiency while maintaining high-quality standards of work.
Reflection also helps employers identify areas where additional training might be required for staff members or gaps exist in business operations that need addressing as part of regular business reviews.
FAQs:
1. What are the benefits of doing weekly reflection questions?
Weekly reflection questions provide an opportunity to reflect on past experiences, evaluate progress towards goals and identify areas for improvement. This practice can help individuals increase self-awareness, boost motivation and achieve personal growth.
2. How many questions are included in the 17 weekly reflection question list?
The 17 weekly reflection question list contains 17 thought-provoking questions designed to inspire introspection and promote mindfulness.
3. Are there any specific techniques or skills required to successfully complete the weekly reflections?
No specific skills or techniques are required for completing the weekly reflections; however, it is recommended that individuals set aside dedicated time each week to focus on answering these thought-provoking prompts with honesty and authenticity.
4. Can I modify or adjust the provided reflection questions based on my personal needs or preferences?
Yes, you can modify or adjust the provided reflection questions based on your own unique circumstances, goals and interests. The important thing is to use them as a starting point for deepening self-awareness and developing more meaningful insights into your life experiences.
Conclusion
Incorporating weekly reflection into your routine can be a powerful tool for personal growth and development. By answering the 17 thought-provoking questions listed above, you can enhance self-awareness, improve decision-making skills, increase productivity, and cultivate better relationships.
Remember to take time for yourself each week to reflect on your achievements, challenges, and areas for improvement.
I wish you the best! Fabian.
Share with your Friends: