Mastering Financial Accountability: The Ultimate Guide
Welcome, fellow sojourner on this winding path of self-discovery and growth! Today, we're going to put our humor-tinted glasses on and take a refreshing, inspiring, and I dare say, transformative journey into the world of financial accountability. Don't panic! While the term may seem daunting, wrapped up in accountant lingo and aloof finance gurus, I promise you, it's not as dry as the Sahara desert or as complicated as the season finale of your favorite science-fiction series.
Contrary to popular belief, financial accountability isn't just a buzzword from dusty finance textbooks or a fancy term connoisseurs use at cocktail parties to impress others. It's a daily practice, a responsibility to ourselves, a sort of accountability-buddy system where you're both, the coach and the player. It is a journey, not a destination, and no one sprints into it overnight.
The essence of financial accountability goes well beyond balancing our checkbooks or avoiding going berserk on our credit cards during the holiday season. It's about understanding how we manage our resources, handle purchase processes, and, most importantly, the measures we need to take for continuous improvement, or in other words – full financial independence. Yeah, we're going all Iron Man here, except, well, with our finances.
Understanding Financial Accountability
Financial accountability may sound like a conundrum wrapped in an enigma, but in reality, it is as straightforward as a decent cup of black coffee. Before we unravel the whole 'financial' aspect, let's take a minute to appreciate the second part of the term – accountability. It's a fancy word for saying, Hey, I'll take responsibility for that! or Oops, my bad!
What is Financial Accountability?
In the realm of personal finance, being financially accountable implies a conscientious commitment to owning our financial decisions, no matter how minute or significant. It's about taking a long hard look in the mirror (metaphorical one, of course) and admitting, 'I need to tighten my belt and cut down on impulsive purchases.' or 'Perhaps it's time to write a will and ensure my loved ones are taken care of.'
Picture it this way: Imagine your financial life is like a ship. You are the famed captain! Financial accountability is akin to ensuring your ship doesn't veer off course, gets past stormy seas (unexpected expenses, anyone?), and safely navigates to your long-term goals. It's all about weathering financial uncertainties and steering toward financial independence.
Financial accountability means taking ownership of our financial decisions, big or small, and steering our financial ship towards our long-term goals.
Importance of Financial Accountability
Financial accountability isn't akin to taking a bitter pill for the sake of your financial health; rather, it's like eating fruits and vegetables. You might not relish them initially, but boy oh boy, do they constitute a balanced diet! Here's what I mean.
Financial accountability instills in us the ability to responsibly manage our resources. This includes not just money, but time and energy that we invest in earning and maintaining that money. By being answerable to our financial decisions, we diffuse overspending landmines, dodge debt quicksand, and align our expenses with our values and goals.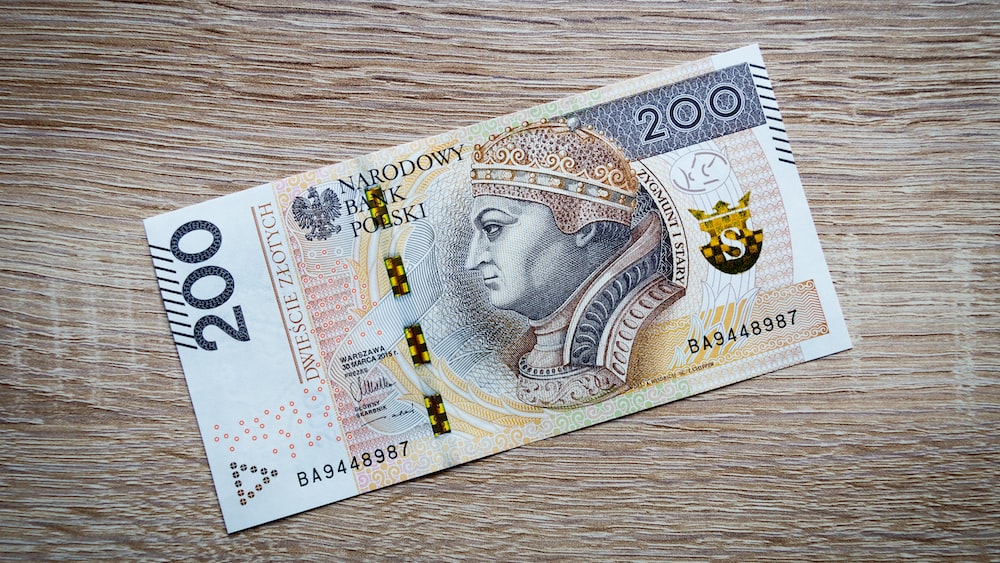 Remember the last time you grumbled about your work and craved for better work-life balance? Well, regulated spending and sound financial decisions can be your magic carpet ride to creating an occupational lifestyle that you desire and enjoy. By enhancing our financial awareness, we bolster our financial health, building a future where dreams won't be deferred for lack of funds.
Moreover, financial accountability forms the foundation of self-discipline, and not just related to finances. When we consciously choose to track our expenses or curb an impulsive purchase, we extend this discipline to other areas of our life. In a sumptuous ripple effect, our health, relationships, emotional resilience, all get a vibrant boost.
Elements of Financial Accountability
Now comes the Rolls-Royce part of our discussion. What exactly are the key elements of financial accountability? What does this financial carousel consist of? Let's get our hands dirty and tinker under the hood of financial accountability machinery.
Transparency in Financial Affairs
Transparency is the backbone of financial accountability. It's like using clear glass jars for your spice rack. You know exactly what's in there and that's what you get when you open it. Be it basic transactions such as grocery shopping or major financial decisions like buying a house, an open book approach fosters the ability to make more informed decisions.
Financial transparency lessens the bewilderment of where money is going and helps us steer clear of the money-drain whirlpool. This includes keeping a finger on our financial pulse through budgeting and regularly reviewing bank and credit card statements.
Imagine being the director of your own money movie. Would you like to miss a scene or two and get lost in your own plot? Of course not! You'd want to see every frame, every twist and turn. And that's exactly what practicing transparency in your financial affairs enables you to do.
Financial Stewardship
The essence of financial stewardship lies in the art of managing one's finances and resources wisely. Visualize your income and resources like a garden. Financial stewardship then becomes your duty as a gardener. You plant the seeds (invest), water the young saplings (manage and review investments), pull out the weeds (curb unnecessary expenses), and slowly see your financial garden bear fruit (grow).
Being a prudent financial steward means recognizing personal finance as more than mere transactions and figures. It involves understanding the value of your resources, investing your income wisely, taking calculated risks, and ensuring the long-term sustainability of your financial health.
Let's talk about the last time you decided to ramp up your fitness regime. Remember to keep that excitement that got you into your fitness gear in the first place? That's the zeal we aim for when it comes to financial stewardship. The mantra is to keep tweaking and improving your financial regime, without losing the initial zeal.
Effective Financial Management
Directing the money-flow instead of letting it flow freely is the essence of effective financial management. Right from budgeting to saving, investing to retirement planning, the cogs of effective financial management encompass it all. And yes, even facing financial challenges like the superhero you are.
Effective financial management is akin to learning a new dance routine. Step by step, you learn to master the rhythm of your income, and soon you're gliding effortlessly, your expenses in sync with your income and your financial goals.
Practicing a healthy financial diet, adding a dash of financial literacy, and adopting a mindset for continuous improvement are instrumental in efficient financial management. It's not just about keeping your head above the water in a sea of financial responsibilities, but learning to surf the waves of financial challenges with tact and resilience.
Directing the money-flow instead of letting it flow freely is the essence of effective financial management.
Implementing Financial Accountability
Alright, now that we've got the basics down pat, let's roll up our sleeves and dive into the actual nitty-gritty of implementing financial accountability in our daily lives. Like any other skill, it'll take some time, patience, and consistency. But remember, Rome wasn't built in a single day, nor will be your financial fortress. Let's chip away at it, one brick at a time.
Setting up a Financial Accountability System
Often, many of us metaphorically whimper. We resemble shivering rabbits venturing into our financial world's woods, twitching our noses at the ominously towering trees of spendings and earnings. But worry not, for setting up a robust financial accountability system can light up your path in these dark woods leading to enhanced monetary prowess.
Start keeping tabs on where your money is coming from and where it's going. Compile a detailed list of all your income sources and all your expenditures. The idea is to be thorough and meticulous. This system has to include everything, from big-ticket items like mortgage payments to that deceptively innocuous daily cup of frothy, creamy, caffeinated indulgence. Yes, I'm looking at you, my fellow latte lovers.
Next, outline your financial goals. Be as specific and as realistic as possible. Remember, Rome wasn't built in a day, and neither will your financial empire be. Begin with achievable targets like clearing off a credit card or saving towards a holiday. Once you have your goals in sight, formulate tangible action steps directed towards achieving these goals. Use actionable verbs – save, invest, limit, that resounds with your cause of financial betterment.
Role of Financial Accountability Groups or Partners
The role of financial accountability groups or partners is primarily to keep you on track towards your fiscal objectives. Just as a tightrope walker uses a balancing pole to maintain stability, a financial accountability group serves as your "financial stability pole". Yes, the actual tightrope walk is yours to traverse, but having someone – an accountability partner, keeping an eye on your progress along the rope aids in a more steady, balanced walk.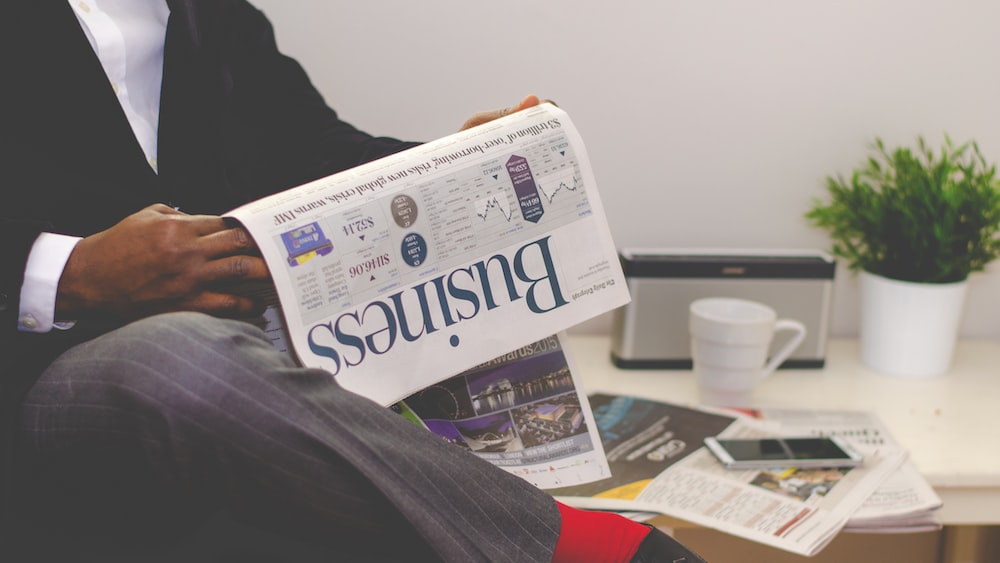 Your accountability group should comprise individuals who you trust to handle your financial data with utmost confidentiality. Importantly, you must feel comfortable with them critiquing and providing feedback on your financial decisions. Brace yourself for an ego-bruise or two, but remember, their goal aligns with yours – a stronger, healthier fiscal future.
Organizations like AAII (American Association of Individual Investors) or investment clubs can serve as excellent accountability groups. They not only offer expert insights but also hold frequent meetings that keep finances at the forefront of your mind. The sheer power of being in the presence of like-minded individuals, all committed to better financial practices, is supremely invigorating.
Maintaining Financial Accountability
Once your financial accountability system is in place, maintaining it becomes your next challenge. This requires continued transparency, thorough record-keeping, and regular financial reporting. It's akin to nurturing a plant. You've sown the seeds of accountability, now ensure you're watering it regularly with vigilance, diligence, and auditable actions. An essential part of nourishing this accountability plant involves regular financial reporting, with annual financial statements serving as 'seasonal check-ups'.
Regular Financial Reporting
Regular financial reporting plays a crucial role in maintaining financial accountability. Think of it as a 'financial health check-up', which allows you to monitor your progress towards your goals. Regular reporting fosters transparency and, quite amusingly, keeps the tendency of 'convenient memory lapses' about extravagant purchases at bay.
Ensure your reports contain a detailed analysis of your expenses and income sources. Further, highlight any deviation from your established budget and explore the causes behind such variance. By doing so, you remain aware of your financial standing and can promptly address any issues creeping up on your journey to financial accountability
Annual Financial Statements and Highlights
These are your 'annual physicals', the big ones, the ones that can unearth any hidden issues lying dormant under your monthly reports. Annual financial statements provide a more consolidated view of your financial health, allowing you to gauge your long-term progress and financial growth.
Gather your financial data and compile a comprehensive report. Pay specific attention to your net worth, changes in assets and liabilities, savings, and investments. Highlight any significant financial wins or hiccups from the past year. They outline your journey, narrating your leaps and stumbles, with the power to alter the trajectory of your financial path.
Annual financial statements provide a consolidated view of your financial health, allowing you to evaluate your long-term progress and make necessary changes to your financial path.
When to Seek Help from a Financial Professional
As wonderful and empowering managing your finances can be, sometimes we do hit a wall, or worse – tumble down a fiscal rabbit hole. It's during these times that seeking help from a financial professional becomes pivotal. It's all about recognizing the signs of distress and knowing when it's time to surrender our finance-navigating hats to those better equipped for this.
Identifying the Need for Professional Assistance
It's not always easy to identify the need for professional assistance in our finances. We're all somewhat like hostages suffering from Stockholm Syndrome, in the sense that we sometimes start sympathizing and aligning with our bad financial decisions. However, it's essential to shake off this complicit behavior and consciously evaluate our financial standing.
If you find yourself repeatedly deviating from your budget and straying from your fiscal goals, it might signal a bigger underlying issue. Repeated instances of financial procrastination, constantly feeling overwhelmed with financial planning, or finding it challenging to keep up with your financial reports, might all be alarm bells indicating the need for professional help. An expert can provide the much-needed fresh perspective and bring more advanced money-management tactics to the table.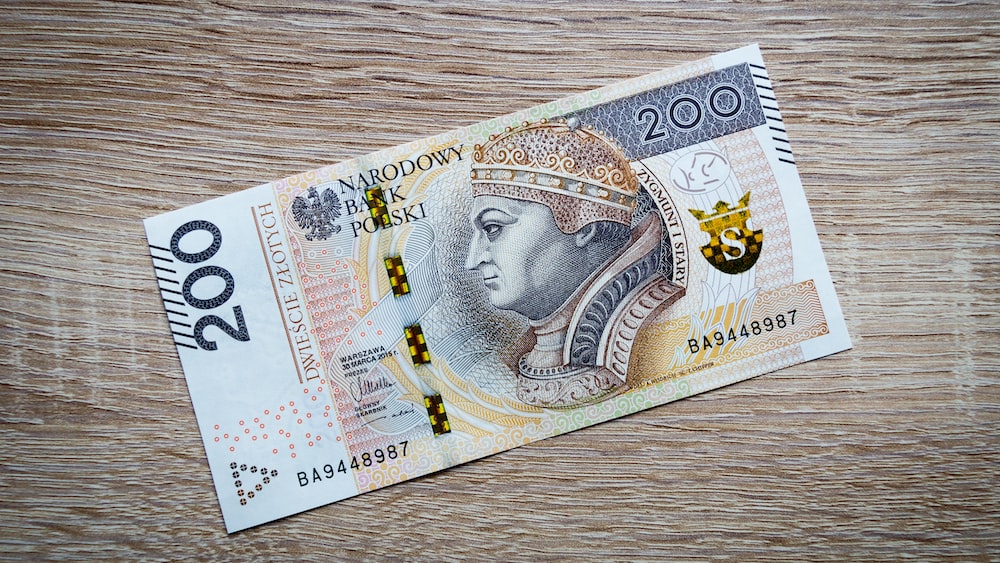 Choosing the Right Financial Advisor
Getting professional help should alleviate stress, not add to it. Hence, choosing the right financial advisor is a critical step. It's like choosing a GPS navigation system for your fiscal journey; you need someone reliable, efficient, and, most importantly, someone who's a good fit for your unique 'finance-scape.'
Research thoroughly before making your choice. Consider things like their qualification, experience, and services offered. Check for their fiduciary responsibility – meaning, they should operate in your best interest. Word of mouth, reviews, and testimonials from their past clients can provide valuable insights about their proficiency. Schedule interviews with potential advisors. This will help you gauge their approach and see if it aligns with your financial objectives.
Case Study: Successful Financial Accountability Practices
Now, there's nothing like a good story, preferably a true one, to drive home a point, is there? I agree! So let's round this off with a case study, taking a closer look at organizations that have managed to exemplify financial accountability in their practices. These stories are like mirrors, reflecting the potential successes of robust fiscal responsibility implemented the right way.
World Vision's Approach to Financial Accountability
I could attempt some witty analogy about how World Vision's approach to financial accountability is like a master chef pedantically noting down every ingredient that goes into their soup du jour. But trust me, it's far more exciting than that. This humanitarian behemoth, with its operations spread across approximately 100 countries, offers a vast expanse of data points to admire.
World Vision takes its financial stewardship extremely seriously. Ensuring transparency, they provide comprehensive annual reports itemizing where every single dollar goes. To garnish it all, they've punctuated their approach with independent audits, making it a powerful testament to their trustworthiness. No whisker-quivering detail is left out, and no twitching nose is directed elsewhere when asked tough questions about funds' use. Bravo, World Vision. A standing ovation seems to be in order.
In their transparency journey, World Vision strides further with 'internal' and 'external' matrices. Both are critical for effective decision making and resource allocation. For them, financial accountability is not an afterthought or a mildly amusing marketing ploy. It's woven into the fabric of their very mission and vision, and that, dear readers, is the soup's secret ingredient.
Financial Accountability in the Texas Education Agency
Fasten your seatbelts, fellow self-improvement enthusiasts, as we dive into the details of the Texas Education Agency (TEA) 's approach to financial accountability. The mere mention of governmental bodies and their jargon-ridden documents might make your eyes glaze over faster than a freshly-baked doughnut. But, much like overlooking that tempting pastry, there's a lot to be discovered beyond the surface.
The TEA operates under legislated requirements to maintain high standards, rigorously examining the financial solvency of the state's school districts and assigning them financial accountability ratings. They call it the School FIRST (Financial Integrity Rating System of Texas) system, where details are laid out more meticulously than a gold prospector examining his pan for glimmers of fortune.
From annual financial statements to district ratings disclosed to taxpayers, the TEA leaves no stone unturned (or, in our gold prospector analogy, no speck of dirt un-sifted). Not only does this approach maintain a high level of transparency and oversight, but it also fosters a culture of accountability, ensuring that all educational funds serve the students' best interests.
FAQs
1. What are the benefits of having a financial accountability partner?
Having a financial accountability partner leads to numerous benefits. These individuals serve as financial support pillars, helping to keep your spending habits, budgets, and long-term financial goals in check. They can provide an unbiased perspective, challenge unproductive money habits, and celebrate financial victories alongside you. This partnership fosters mutual growth, improving your financial stewardship and responsibility.
2. How does financial accountability contribute to an organization's reputation?
Financial accountability significantly bolsters an organization's reputation. By being transparent with financial activities, an organization indicates trustworthiness and responsible stewardship. It demonstrates integrity, earns the respect of stakeholders, and enhances an organization's credibility in its industry, which can lead to increased patronage and support.
3. What are some common challenges in implementing financial accountability?
While implementing financial accountability, challenges can indeed arise. Some may grapple with effective financial planning due to a lack of financial literacy or may have difficulty translating plans into actions. Additionally, maintaining consistent transparency can require an investment of time and resources. Lastly, navigating legal requirements around financial statements and reports can also be complex.
4. Can individuals also benefit from applying financial accountability principles?
Absolutely, individuals can benefit from applying financial accountability principles. Cultivating habits like detailed record-keeping, transparent communication about finances, and responsible fiscal stewardship can lead to informed decision-making and better financial health. Such principles create a framework for disciplined money management and long-term financial growth.
Conclusion
The importance of financial accountability, as we've seen, cannot be overstated. It's a crucial ingredient in the recipe for maintaining an organization's integrity and sustainability, much like a sturdy trellis supporting a burgeoning vine. From World Vision to the Texas Education Agency, effective financial accountability mechanisms are empowering these entities to do more good, more effectively.
It may seem a daunting task, much like making your bed first thing in the morning when the sleep gremlins are still dancing in your head. But the benefits that come from fostering more transparency, honor, and smart management of resources are undeniably worth that initial discomfort.
As we raise the imaginary curtain on this narrative, I encourage you, dear reader, to take these tools, delve into your financial practices, and express accountability, not just in your finances but across all realms of life. Let these stories inspire you to explore the details, appreciate the complexities, and celebrate the victories of responsible financial stewardship. Because, remember, we're all navigating the river of life, and it's our responsibility to make sure we don't capsize the boat. Until next time, fellow self-improvement aficionados, may your rivers be calm and your boat sturdy. Hope to see you soon.
With warm regards, Fabian
Share with your Friends: