Revolutionize Your Goals: The Exact Goal Setting Model
Welcome to the ultimate guide on effective goal setting techniques for success! This comprehensive blog post explores various tried and trusted models, such as SMART, Spiro, OGSM, and EXACT.
By diving into these practical approaches to setting goals, you'll be better equipped for personal and professional growth. Goal setting is a critical component in achieving your desired outcomes while maximizing productivity and utilizing resources wisely.
Key Takeaways
Effective goal setting models such as SMART, Spiro, OGSM, and EXACT provide structured approaches to achieving desired outcomes in personal and professional growth.
Applying an effective goal-setting model can lead to increased motivation, productivity, personal growth and development while enhancing decision-making skills.
By utilizing techniques like breaking down large objectives into smaller achievable steps, prioritizing tasks based on specific goals aligned with values and priorities will ultimately drive you towards success. Moreover it helps define a sense of purpose which dictates how resources should be allocated effectively.
Understanding Goal Setting Models
To effectively set goals, it's important to understand different models such as SMART, Spiro, OGSM, and EXACT which provide a structured approach towards achieving desired outcomes.
The SMART model is a highly effective goal-setting technique that can lead to personal and professional success.
SMART Goals
One highly effective goal-setting technique that can lead to personal and professional success is the SMART model. This widely-recognized approach requires goals to be specific, measurable, achievable, relevant, and time-bound.
For example, let's say you want to improve your public speaking skills as part of your self-improvement journey. Instead of vaguely aiming for "becoming a better speaker," a SMART goal might be: "To confidently deliver three 10-minute presentations in front of an audience of at least 20 people within the next six months." This goal is specific (delivering presentations), measurable (three presentations with an audience size requirement), achievable (assuming you have access to such opportunities), relevant (improving public speaking skills), and time-bound (within six months).
Spiro Goals
Spiro goals are a goal-setting model that utilizes the Spirograph drawing tool to visualize and outline long-term objectives. The Spirograph is used as a metaphor for how our actions can create intricate patterns, and by setting incremental goals, we can achieve larger outcomes.
This model emphasizes the importance of breaking down overarching goals into manageable steps that continue to build upon each other over time.
For example, if your long-term goal is to become a successful entrepreneur, your first step could be to research successful business strategies or take an entrepreneurship course.
Your next step could be creating a business plan or networking with like-minded individuals in the industry.
Utilizing spiros also encourages creativity and flexibility in achieving one's objectives while maintaining focus on progress toward their end-goal through visual representation of this progress.
OGSM Goals
OGSM stands for Objectives, Goals, Strategies, and Measures. It is a planning framework that helps individuals or organizations to create specific and achievable goals through strategic planning.
OGSM starts with identifying clear objectives that align with the values and priorities of an individual or organization. The goals set must be measurable and realistic in achieving the objectives.
Once the goals are set, strategies are developed to ensure their effective execution. These strategies include action plans, timelines, resource allocation, and performance measurement metrics.
Using the OGSM model can help people gain clarity on what they want to achieve personally or professionally while aligning them with their core values.
For example, if your objective is Career Development; setting specific long-term SMART goals may involve getting a promotion within two years (Measurable), obtaining additional certifications (Achievable), industry research-backed education(Realistic) while maintaining work-life balance (Timebound).
Overall using OGSM frameworks will aid you in taking calculated risks that turn into achievements over time rather than wasting energy on tasks that don't contribute directly towards your growth or success
EXACT Goals
Another goal-setting technique that individuals can use is the EXACT model. The acronym stands for explored, x-rayed, acted upon, committed, and tracked.
In the first step of exploring goals, individuals ask themselves what they truly want to achieve in life. They then x-ray those objectives by examining them closely to ensure that they are realistic and achievable.
Once the goals have been refined and clarified, it's time to act upon them by breaking them down into small steps and creating a plan of action.
Using the EXACT model helps individuals create meaningful objectives that align with their personal values while taking into account external factors such as time management, resources available, motivation levels etc. For example; this could be used by a student who wants to improve their grades by setting specific study hours each day or an entrepreneur who wants to grow her business by creating a marketing strategy using social media channels based on her target audience research.
Advantages Of Applying An Effective Goal Setting Model
Applying an effective goal setting model provides numerous advantages, including increased motivation, productivity, personal growth, and enhanced decision-making skills.
Increased Motivation, Focus, And Clarity
When you have clear, specific goals that are aligned with your values and priorities, you will feel more motivated to work towards achieving them. Setting achievable targets gives you something to strive for and helps break down big picture ideas into manageable steps.
For example, if one of your long-term goals is to land a dream job in a specific industry, setting short-term SMART goals such as attending networking events or taking courses related to the field can help keep you motivated and focused on your overall objective.
Improved Productivity And Efficiency
When you have a clear set of goals to work towards, it becomes much easier to focus your efforts and get things done efficiently. By breaking down larger objectives into smaller, achievable steps, you can prioritize tasks and optimize your time management skills.
For example, let's say one of your long-term goals is to become a successful entrepreneur in the tech industry. You could break this down into specific and measurable short-term objectives such as completing coding courses online, networking with fellow entrepreneurs on LinkedIn, and attending relevant industry events each month.
The key takeaway here is that effective goal setting allows for better planning, organization, and execution of tasks – all important ingredients for achieving peak productivity levels.
Enhanced Personal Growth And Development
Effective goal setting is not just about achieving external successes but also about enhancing personal growth and development. By setting goals that align with your values and priorities, you can gain a deeper understanding of yourself and what drives you.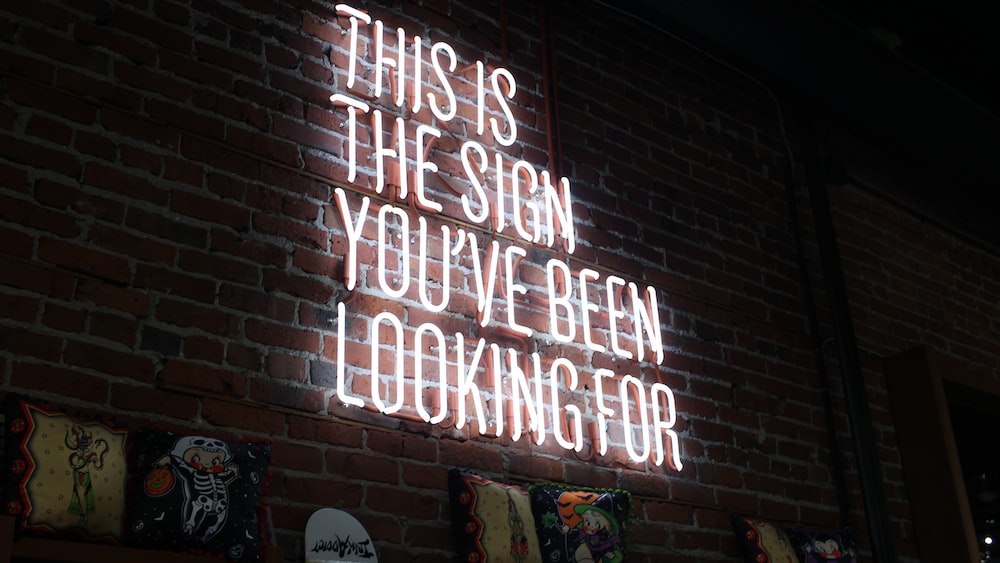 Goal setting can also help identify areas for improvement and foster a growth mindset. By continually pushing yourself outside your comfort zone, you become more open to new experiences, ideas, and perspectives.
For example, setting a goal to read one book per month can lead to improved critical thinking skills, expanded knowledge on various topics, enhanced communication skills, as well as increased confidence in social situations.
Creating A Sense Of Purpose And Direction
Setting goals not only helps you achieve what you want in life, but it also provides a sense of purpose and direction. By setting achievable and meaningful goals, individuals can identify their priorities and create a roadmap to success.
Moreover, by prioritizing specific objectives within larger goal categories such as career growth or personal development will help dictate where one allocates specific resources like time or finances.
For instance, if an individual wants to focus on career growth but is feeling lost about which skills to acquire next – setting SMART goals could be the answer they need.
Overall, goal-setting creates a sense of purpose that ultimately drives us forward through challenges and obstacles along the way.
Improved Decision-Making Skills
By setting clear goals using an effective model, you can improve your decision-making skills and increase your chances of success. When you have a goal in mind, it becomes easier to make decisions that align with that objective.
An effective goal-setting model also helps clarify priorities and identify what truly matters most to you. By focusing on what is relevant and important, decision-making becomes less overwhelming, allowing you to make choices that are aligned with both short-term objectives and long-term goals.
How To Effectively Implement A Goal Setting Model
To effectively implement a goal setting model, you must choose the right one for your needs, set clear and achievable goals, create action plans and timelines, track progress regularly, and celebrate successes along the way.
Selecting the appropriate model for your goal-setting needs is essential for success.
Choosing The Right Model For Your Needs
Selecting the appropriate model for your goal-setting needs is essential for success. Here are some tips to help you choose the right model:
Identify your objectives: Before selecting a model, determine what you want to achieve. Are your goals personal or professional? Short-term or long-term?
Understand the models: Research and understand different models such as SMART, Spiro, OGSM, and EXACT. Learn their strengths and weaknesses to decide which one will work best for you.
Consider your resources: Assess what resources you have available to achieve your goals. Do you have enough time, money, and manpower? Choose a model that's not too demanding of your resources.
Align with values: Pick a model that aligns with your personal values and priorities. If sustainability is important to you, choose a goal-setting model that emphasizes environmental responsibility.
Seek advice: Seek guidance from mentors or coaches who can advise on effective goal setting strategies based on their experience and expertise.
By following these tips, you can choose the right goal-setting model that promotes productivity and ensures success in achieving your objectives.
Setting Clear, Measurable, And Achievable Goals
When it comes to effective goal setting, one of the most important steps is to set clear, measurable, and achievable goals. This means defining your objectives in specific terms that can be measured over time.
It's also important to make sure your goals are achievable based on your resources and abilities. Setting unrealistic goals will only lead to frustration and disappointment when they aren't met.
By setting realistic goals that are challenging but attainable, you'll be more motivated to work towards them and more likely to experience success.
Creating Action Plans And Timelines
Creating action plans and timelines is a crucial step in effective goal setting. Here are some tips:
Break down long – term goals into smaller, manageable objectives.
Create an actionable plan for each objective, outlining the necessary steps to achieve it.
Assign specific deadlines to each step to keep yourself accountable and on track.
Use project management tools like Trello or Asana to organize your goals and tasks.
Review and adjust your action plan regularly as needed to ensure progress towards your goals.
By creating action plans and timelines, you can turn abstract goals into concrete objectives with actionable steps. This will help clarify what needs to be done, when it needs to be done, and how you will achieve it.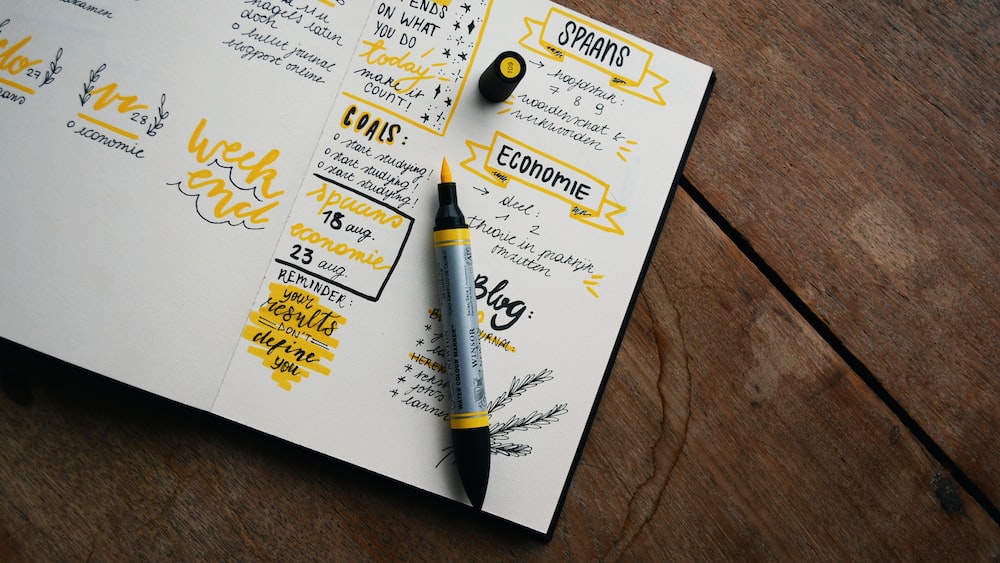 Tracking And Monitoring Progress
Tracking and monitoring progress is a critical aspect of effective goal setting. It helps individuals stay on track and make necessary adjustments to achieve their desired outcomes.
One useful strategy for tracking progress is creating measurable milestones along the way to long-term goals. For example, if the goal is to save $10,000 by the end of the year, breaking that down into monthly savings targets can help keep you accountable and motivated.
By consistently tracking progress towards your goals, you'll be able to celebrate successes as they happen while simultaneously making informed decisions about how best to manage obstacles and setbacks.
Celebrating Successes And Learning From Failures
As you work towards achieving your goals, it is important to celebrate every success along the way. Celebrating your successes gives you the motivation and confidence you need to keep moving forward.
However, failures are inevitable when pursuing any goal. Instead of dwelling on them or giving up altogether, use your failures as learning opportunities.
Take some time to evaluate what went wrong and identify ways that you can improve moving forward. Remember that failure is not an endpoint, but simply a necessary step in the process of growth and development.
Next Steps For Effective Goal Setting
After setting clear, measurable, and achievable goals using a goal-setting model like SMART or EXACT, it's important to review and adjust them regularly, stay motivated, overcome obstacles and challenges, and maintain consistency and accountability – all of which will be discussed in detail throughout the article.
Regularly reviewing and adjusting your goals is essential to overcome the barriers towards achieving them.
Reviewing And Adjusting Goals
As you work towards achieving your goals, it's important to regularly review and adjust them as needed. This involves taking a step back and evaluating your progress, identifying where you may be falling short or where new opportunities arise.
For example, let's say that your long-term goal is to become a successful entrepreneur in the tech industry. However, after reviewing your progress towards this goal, you realize that there are specific skills that need improvement or additional resources required.
Adjusting the path towards achieving the goal will help overcome these barriers more effectively than just continuing with an ineffective strategy.
Staying Motivated
Staying motivated is a crucial aspect of effective goal setting. It's natural to experience setbacks and challenges along the way, which can sometimes make us feel unmotivated or discouraged.
However, there are several strategies that we can use to stay motivated and focused on our goals. One approach is to break down long-term goals into smaller, more manageable chunks.
Another strategy for staying motivated is to seek out support from others. This might involve finding a mentor or coach who can offer guidance and encouragement, or connecting with like-minded individuals who share similar goals.
Additionally, it's important to recognize that setbacks are an inevitable part of any growth process – and instead of getting discouraged when things don't go according to plan, we should view these moments as opportunities for learning and self-improvement.
Overcoming Obstacles And Challenges
Overcoming obstacles and challenges is an essential part of effective goal setting. Here are some tips to help you overcome barriers and achieve your goals:
Stay motivated: Keep yourself motivated by reminding yourself of your reasons for pursuing the goal. Focus on the positive outcomes that achieving the goal will bring.
Break it down: If your goal seems too big or overwhelming, break it down into smaller, more manageable steps. This will make it easier to get started and stay on track.
Get support: Seek out support from friends, family members, or a coach who can offer guidance and encouragement along the way.
Learn from failures: Failure is a natural part of the process, so don't be discouraged by setbacks. Instead, learn from them and use them as opportunities to grow and improve.
Stay accountable: Hold yourself accountable by tracking your progress regularly and staying committed to the goal. Use tools like checklists or accountability partners to keep yourself on track.
By following these tips, you can overcome obstacles and challenges while pursuing your goals with confidence and determination. Remember that effective goal setting is all about perseverance, commitment, and continuous growth!
Maintaining Consistency And Accountability
To achieve your goals successfully, it's essential to remain consistent and accountable throughout the process. One way to do this is by creating a regular schedule of check-ins with yourself or a trusted accountability partner.
During these check-ins, review your progress so far and celebrate any successes you've had.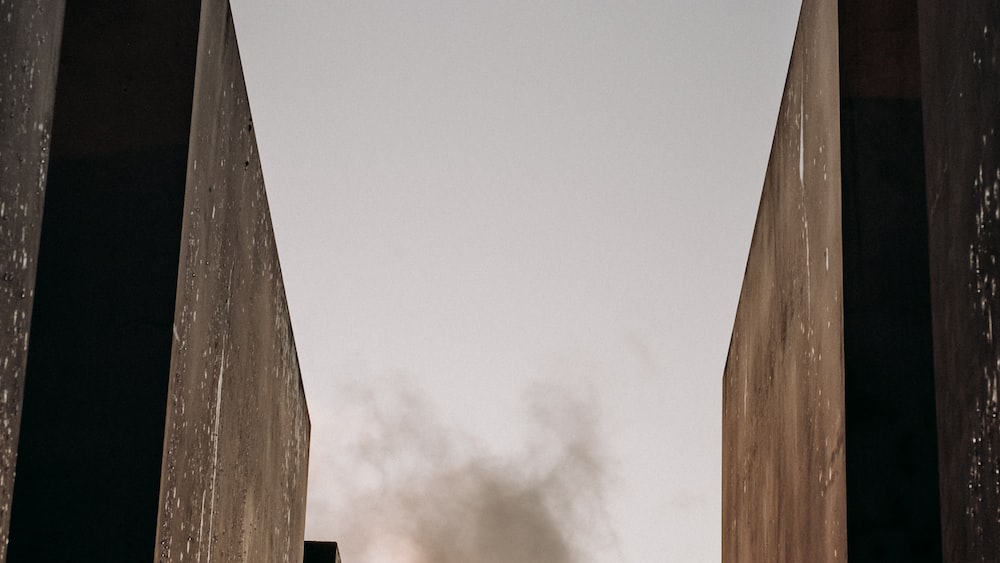 Another strategy for maintaining consistency and accountability is to break down long-term goals into smaller, more manageable steps. By taking things one step at a time, you'll be able to stay focused on what needs to be done in the moment while still working towards your larger objectives.
Finally, remember that maintaining motivation can sometimes be challenging over an extended period of time.
Overall, achieving success requires not only setting clear goals but also developing habits that help you maintain consistency and keep yourself accountable throughout the journey.
Effective goal setting is essential for achieving personal and professional success.
Conclusion
In conclusion, effective goal setting is essential for achieving personal and professional success. By understanding the different models of goal setting such as SMART, Spirograph, OGSM framework and EXACT methods, individuals can choose the right model that best suits their needs.
Goal-setting techniques not only increase motivation and productivity but also help in maintaining consistency and accountability to achieve desired outcomes efficiently.
By using these effective goal-setting strategies discussed above in this comprehensive guide you can reach new heights in both work and life whilst still enjoying personal growth along the way!
FAQs:
1. What is the SMART goal-setting method, and how does it work?
The SMART goal-setting method involves creating specific, measurable, attainable, relevant and time-bound goals. This approach helps individuals clarify their objectives and determine what success looks like for them.
2. How can SPIRO framework help me achieve my goals?
SPIRO is a framework that breaks down the different components of achieving a goal into five categories: Strategy, Performance, Input, Resources and Output. Using this model can help individuals identify potential roadblocks to reaching their desired outcome while also ensuring they have adequate resources in place to support their efforts.
3. What makes OGSN effective in setting long-term goals?
OGSM stands for Objectives, Goals, Strategies and Measures – an approach often used by organizations when setting long-term objectives or strategic plans as it offers clarity around each aspect of the process resulting in efficient resource allocation towards those channels providing the highest return on investment (ROI).
I wish you the best! Fabian.
Share with your Friends: