How to Focus on Yourself: 9 Proven Methods for a Happier You
In today's fast-paced world, it's easy to get caught up in the whirlwind of daily tasks and responsibilities, often neglecting our own personal growth and well-being. But focusing on ourselves is a critical aspect of achieving happiness and success, both professionally and personally.
This blog post will explore nine simple yet effective ways to prioritize yourself, from practicing mindfulness to setting personal goals.
Understanding The Importance Of Prioritizing Yourself
Prioritizing yourself is crucial for your overall well-being and can lead to improved mental and physical health, strengthened relationships with others, and increased self-confidence.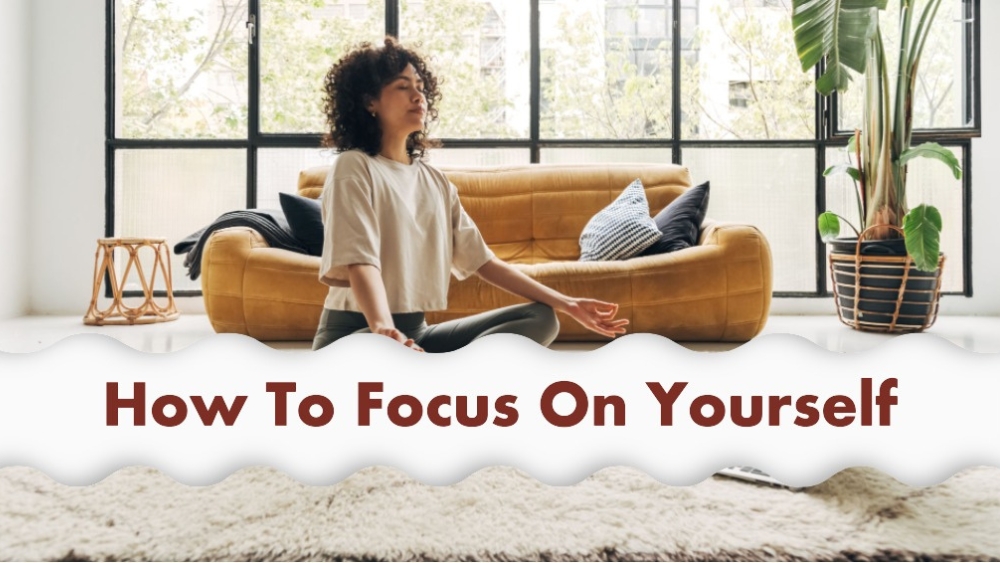 Benefits Of Prioritizing Your Needs
Prioritizing your needs is essential in achieving a healthier and more balanced life. It helps you focus on what truly matters, enabling you to make better decisions and improve various aspects of your well-being. Here's a table summarizing the benefits of prioritizing your needs:
| Benefits | Explanation |
| --- | --- |
| Reduced Stress | When you prioritize yourself, you minimize unnecessary stressors, leading to a calmer and more focused life. |
| Increased Productivity | By focusing on what truly matters, you can increase your efficiency and productivity in both your personal and professional life. |
| Improved Emotional Intelligence | Prioritizing yourself also involves practicing self-care and validating your emotions, which can improve your emotional intelligence. |
| Better Decision-Making Skills | Understanding your priorities helps you make more informed decisions that align with your goals and values. |
| Greater Life Satisfaction | When you prioritize your needs, you are more likely to achieve a sense of balance and fulfillment in your life. |
Keep these benefits in mind as you practice prioritizing yourself and focus on improving your well-being.
The Role Of Self-awareness And Self-Confidence
Developing self-awareness and self-confidence is crucial in learning how to focus on yourself. Self-awareness means knowing your personality traits, values, habits, emotions, and psychological needs that drive your behaviors.
On the other hand, self-confidence empowers you to trust yourself and make decisions that align with your core beliefs. For example, setting healthy boundaries in relationships involves both a keen sense of self-awareness to recognize when something violates your limits and sufficient self-confidence to assertively communicate them without fear of backlash or judgment.
Building these fundamental skills will not only help you prioritize time for personal growth but also foster stronger connections with others who respect and appreciate the authentic version of yourself.
Avoiding apps and distractions can help one truly focus on themselves.
The Impact Of Stress On Your Well-being
The impact of stress on your well-being should not be underestimated. Living with high levels of constant stress puts your entire health at risk, including your physical, mental, and emotional well-being.
One example of how stress can affect you is by hindering your ability to focus and concentrate on daily tasks.
Another important aspect to consider is the toll that chronic stress takes on our mental health. It has been clinically proven that engaging in self-care routines like practicing mindfulness meditation or journaling (which can help remove anxious thoughts) can reduce or eliminate anxiety and depression symptoms while also improving concentration.
9 Practical Ways To Focus On Yourself
Here are nine actionable ways that you can prioritize yourself and focus on your personal growth:
1. Practicing Mindfulness And Meditation
One of the most effective ways to focus on yourself is by practicing mindfulness and meditation. It involves being present in the moment and fully aware of your thoughts, feelings, and surroundings without judgment.
You can start with simple exercises such as taking deep breaths or focusing on a single object to clear your mind.
One great way to practice mindfulness is to set aside a few minutes each day for meditation. Find a quiet space where you won't be disturbed and sit comfortably with your eyes closed.
Focus on your breathing or repeat a calming mantra such as "I am at peace" until you feel relaxed and centered. Alternatively, try mindful activities like walking in nature, yoga, or listening to soothing music that helps you stay present in the moment.
2. Engaging In Self-Care Activities
One of the most crucial ways to focus on yourself is by engaging in self-care activities. Self-care practices help you prioritize your physical, emotional, and mental well-being.
You can engage in self-care through a variety of activities like exercise, taking a relaxing bath or shower, reading a book, getting enough sleep at night, or simply doing something that makes you happy.
It's essential to make sure that these activities are things that you enjoy and not just something you feel obligated to do. Taking time for yourself and engaging in self-care practices regularly, it helps boost your overall sense of well-being, which can lead to increased happiness and more fulfilling relationships with others.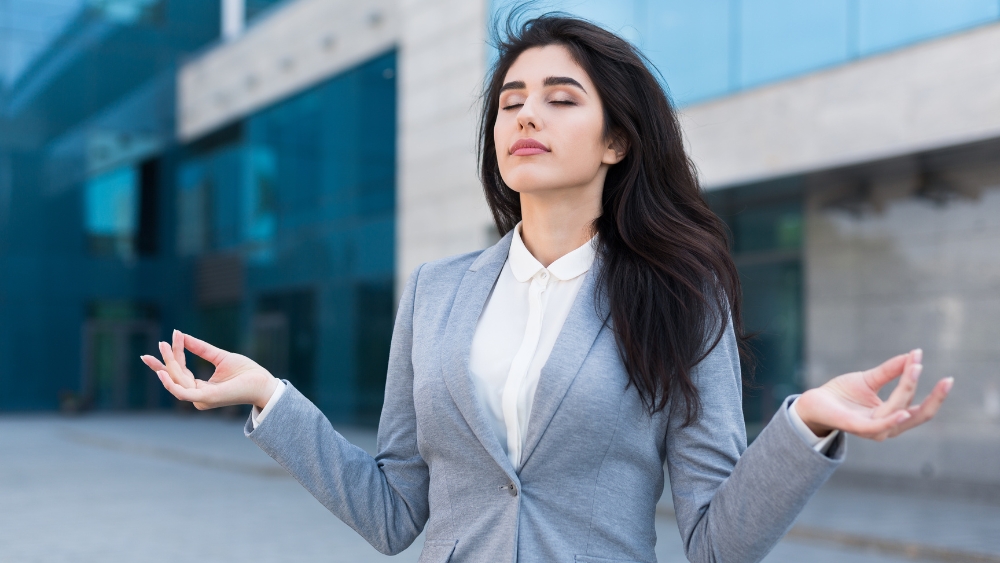 The goal of each activity is to relax your mind & body while nourishing your spirit, giving you positive energy throughout the day.
3. Setting Personal Goals
One essential aspect of focusing on yourself is setting personal goals that are specific, measurable, achievable, relevant, and time-bound (SMART). These goals will help you stay on track and guide you toward realizing your full potential. To make it easier, let's break down each aspect of the SMART criteria into a table.
| Criteria | Description | Example |
| --- | --- | --- |
| Specific | Clearly defined and understandable goals | Instead of "get in shape," say "run a 5K in 6 months." |
| Measurable | Goals that can be quantified or tracked | Track your daily exercise sessions and monitor your progress towards running a 5K. |
| Achievable | Realistic goals that are possible to accomplish | Train for a 5K in 6 months, rather than trying to run a marathon with no prior experience. |
| Relevant | Goals should align with your values and long-term objectives | Running a 5K aligns with your goal of improving your overall fitness and health. |
| Time-bound | Set a deadline for achieving goals to motivate yourself | Complete the 5K within 6 months, providing a clear timeline to keep you accountable. |
Setting SMART personal goals is an essential step in focusing on yourself and living life on your terms. By doing so, you'll have a concrete plan to achieve your objectives and enjoy the satisfaction of reaching your full potential.
4. Connecting With Nature
Connecting with nature is one of the most effective ways to focus on yourself and improve your overall well-being. Spending time outdoors can help reduce stress, lower blood pressure, and boost mood.
There are many ways you can connect with nature, from taking walks in the park or hiking in the woods to gardening or simply sitting outside and enjoying a beautiful sunset.
Personally, I love going for early morning runs by the beach – there's something about feeling the sand under my feet and listening to the sound of waves crashing that helps me feel grounded and centered.
Whatever activity you choose, make sure it's something you enjoy so it doesn't feel like a chore.
5. Learning Something New
One of the most valuable things you can do to improve yourself is to learn something new. Whether it's a new skill or simply expanding your knowledge in an area that interests you, learning helps keep your mind active and engaged.
There are many ways to approach learning – some people prefer self-directed study using online resources, while others find success with coaching or peer support. No matter how you choose to learn, the important thing is to challenge yourself regularly and stay curious about the world around you.
For example, let's say you've always been interested in graphic design but haven't had any formal training. You might start by exploring blogs and forums focused on design principles or downloading trial versions of popular software tools like Adobe Creative Suite.
From there, you could take online courses or seek feedback from experienced designers through peer review sites like Behance.
6. Overcoming Negative Self-Talk
One of the key steps in focusing on yourself is overcoming negative self-talk. It's essential to tackle these thoughts and replace them with positive ones, as they can greatly impact your overall well-being. Here's a table that highlights various methods to help you overcome negative self-talk:
| Method | Description |
| --- | --- |
| Become aware of it | Pay attention to your thoughts and recognize when you're engaging in negative self-talk. Awareness is the first step toward change. |
| Challenge it | Question the validity of your negative thoughts and consider alternative explanations or viewpoints. |
| Reframe it | Replace negative thoughts with more positive or constructive ones. Focus on the possibilities and solutions instead of the problems. |
| Practice positive self-talk | Make a conscious effort to engage in positive self-talk regularly, reinforcing your self-esteem and well-being. |
| Focus on your strengths | Remind yourself of your strengths and accomplishments, which can help counteract the effects of negative self-talk. |
| Use thought-stopping techniques | When you notice a negative thought, consciously stop it by picturing a stop sign or saying "stop" out loud. |
| Seek support | Talk to a trusted friend or mental health professional about your negative self-talk, and ask for their help in overcoming it. |
By actively working on these strategies, you'll be able to shift your mindset and replace negative self-talk with a more positive and empowering perspective, leading to a happier, more focused you.
Positive self-talk is defined as the internal narrative we have about ourselves, which can have positive or negative impacts on our well-being.
7. Creating A Positive Daily Routine
As I've learned on my journey of self-discovery, creating a positive daily routine is key to becoming the best version of myself. It's about taking intentional actions that align with my values and goals, while also prioritizing self-care and mindfulness.
Throughout the day, I make sure to schedule time for activities that bring joy into my life, such as going for a walk in nature or trying out a new hobby. And at night, I wind down with some light stretching and reading before getting restful sleep.
8. Simplifying Your Life
I've found that simplifying my life has been one of the best ways to focus on myself and my well-being. Here are some actions I take:
Decluttering my surroundings and getting rid of things I no longer need or use.
Unsubscribing from emails, notifications, and social media accounts that don't bring value to my life.
Saying "no" to commitments that aren't aligned with my values or priorities.
Creating a daily routine that includes time for self-care, exercise, and restful sleep.
Batch processing tasks and focusing on one thing at a time to reduce overwhelm.
Setting firm boundaries with people who drain my energy or don't respect my needs.
Prioritizing experiences over material possessions by making a list of things I want to do rather than things I want to own.
Practicing gratitude through a daily journal or gratitude journal to focus on the positive aspects of my life.
Seeking support from a licensed therapist or relationship therapist when needed.
By simplifying your life, you can free up time and energy for things that truly matter to you while reducing stress and overwhelm. Give it a try!
9. Surrounding Yourself With Positivity
I've found that surrounding myself with positivity is one of the most effective ways to focus on myself. Here are some actions I take to ensure I'm surrounded by positive energy:
Choose friends who lift me up and inspire me to be my best
Read books or listen to podcasts that encourage personal growth and development
Limit time spent with negative people or those who bring me down
Surround myself with happy colors, scents, and decorations in my living space
Listen to uplifting music or create a playlist of songs that make me feel good
Practice gratitude daily by writing down what I'm thankful for and focusing on the positive aspects of my life
Recite positive affirmations each day to cultivate a positive mindset
Volunteer or do something kind for someone else as it releases endorphins in the brain
Laugh often and surround myself with people who have a good sense of humor
By surrounding myself with positivity, I'm able to maintain a healthier mental state, which positively impacts all areas of my life, including my relationships, work, and overall well-being.
Focusing on yourself is not considered selfish but rather a way to take care of yourself to be your best for yourself and those around you.
The Benefits Of Prioritizing Yourself
Prioritizing yourself can lead to improved mental and physical health, enhanced overall well-being, and strengthened relationships with others.
Improved Mental And Physical Health
When I started prioritizing myself and investing in my self-care, I noticed significant improvements in both my mental and physical health. By taking actions like practicing mindfulness through meditation and journaling, engaging in regular physical activity, and getting plenty of restful sleep, I felt less stressed and more energized.
Studies show that practicing self-care can help reduce symptoms of anxiety and depression while also strengthening overall psychological well-being. It's not just about feeling good; it's about maintaining a healthy mind-body connection that allows me to function at my best each day.
Enhanced Overall Well-being
Here are some ways that prioritizing self-care can enhance your overall well-being:
Improved mental health: Self-care practices like mindfulness, journaling, and spending time in nature can help reduce anxiety and depression symptoms, increase self-awareness and self-confidence, and improve your overall mood.
Better physical health: Engaging in regular physical activity, eating a healthy diet, and getting enough sleep can improve your physical health and energy levels.
Increased productivity: Taking time to focus on yourself can actually increase your productivity in the long run. When you are taking care of yourself physically, mentally, and emotionally, you are better equipped to handle stress and challenges that come your way.
Strengthened relationships with others: When you prioritize your own needs and happiness, you are better able to show up as your best self in your relationships with others. You will have more energy to give to others when you are taking care of yourself first.
Greater happiness in life: Prioritizing self-care can lead to greater happiness in life because you are actively doing things that bring you joy and fulfillment. You will feel more content with your life when you make conscious efforts to take care of yourself on a regular basis.
Improved ability to set boundaries: When you prioritize self-care, it becomes easier for you to set boundaries with others. You learn how to say "no" when needed and prioritize what is important for your own well-being.
Increased personal development skills: Incorporating self-care into daily life allows for personal growth by promoting self-reflection, goal-setting, and positive habits. This leads to increased confidence in oneself and one's abilities.
More restful sleep: Practicing good sleep hygiene as part of self-care helps regulate the body's clock leading to better sleep patterns which increase overall physical ability throughout the day.
Enhanced sense of gratitude and perspective: Gratitude journaling or making lists of things people appreciate brings about a sense of gratitude and shifts focus onto the positive aspects of one's life. This helps appreciate what has been achieved so far, keep things moving forward, and keep perspective on the long term.
Making an effort to prioritize self-care through regular practices like mindfulness, exercise, and setting boundaries not only improves overall well-being but also provides long-term benefits such as increased productivity, personal growth, and strengthened relationships with others.
Prioritizing yourself through self-care can promote better physical, mental, and emotional health and overall well-being.
Strengthened Relationships With Others
When you prioritize yourself and take care of your own needs, it not only benefits you but also strengthens your relationships with others. When we neglect our own well-being and constantly put other people's needs ahead of ours, it can lead to resentment, burnout, and even strain on our relationships.
By taking the time to focus on ourselves, we become more self-aware and confident in who we are as individuals.
Additionally, by prioritizing self-care practices such as spending time in nature or engaging in leisure activities that make us happy, we bring positive energy into our lives that can also positively impact those around us.
Improved mental health resulting from regular self-care practices like journaling or practicing mindfulness can make us more patient and understanding with others as well.
FAQs:
1. What are some ways to focus on yourself?
There are many ways to focus on yourself, including practicing self-care, setting boundaries, pursuing hobbies and interests, staying physically active, taking time for introspection and personal growth, spending time in nature, and surrounding yourself with positive influences.
2. How can I practice self-care?
Self-care includes activities that promote your physical, mental, and emotional well-being. This could include things like getting enough sleep each night or establishing a regular exercise routine. It also involves engaging in activities you enjoy, such as reading a book or taking a relaxing bath.
3. What are the benefits of focusing on oneself?
Focusing on oneself can lead to increased feelings of happiness and well-being, lower levels of stress and anxiety, improved relationships with others, and greater confidence in one's abilities.
4. How can I make time for myself when I have a busy schedule?
You may find it helpful to schedule specific times for self-reflection or rest throughout your day. Additionally, delegating tasks where possible is another way to free up more personal space and create opportunities for mindfulness, thus enabling relaxation during any free moments which arise.
Final Thoughts
Prioritizing yourself is vital to overall well-being and happiness in life. There are several ways how to focus on yourself – by practicing mindfulness and meditation, engaging in self-care activities, and setting personal goals, you can focus on personal growth and improvement. Connecting with nature, learning something new, and overcoming negative self-talk are also effective ways to put your mental health first.
Creating a positive daily routine, simplifying your life, and surrounding yourself with positivity are essential actions to take. By prioritizing yourself, you'll experience improved mental and physical health as well as strengthened relationships with others. So start giving yourself the time and attention you deserve!
I wish you the best! Fabian.
Share with your Friends: