Expert Goal Setting Coaching Tips For Ultimate Success
Are you ready to unlock your full potential and skyrocket personal and professional growth? Goal setting coaching is the key to turning those dreams into reality. In this blog post, we'll explore powerful techniques and strategies that not only set you on the path of achievement but also ensure sustainable progress every step of the way.
Key Takeaways
Goal–setting is crucial for personal and professional success.
Effective goal setting techniques include SMART and EXACT models, visualization, affirmation, prioritizing and time management.
Identifying potential roadblocks ahead of time and developing contingency plans can help overcome obstacles while rewards/incentives keep us motivated in achieving our goals.
Accountability through expert coaching can aid in tracking progress towards objectives, leading to personal fulfillment and professional growth.
The Importance Of Goal Setting
Setting goals is crucial for personal and professional success, as it provides direction, clarity, and focus towards achieving your desired outcomes. By defining clear objectives, you have a roadmap to follow which helps you prioritize tasks, allocate resources effectively and ultimately achieve the results you desire.
Setting goals has several benefits, including providing a clear roadmap towards success, enhancing motivation and commitment, and promoting self-reflection and continuous learning.
Benefits Of Setting Goals
Setting goals can truly transform the way you approach your personal and professional life. It's an essential part of self-improvement and growth, allowing you to achieve more than you ever thought possible. Here are some key benefits of setting goals:
Provides a clear roadmap towards success by breaking down aspirations into achievable objectives
Enhances motivation and commitment, as you have a tangible target to work towards
Increases focus and concentration on tasks by ensuring that your efforts are directed at what matters most
Improves decision – making skills because it forces you to prioritize between different options
Boosts self – confidence as you track progress and see the results of your hard work
Encourages personal accountability, as it's ultimately up to you to achieve or fall short of your goals
Facilitates continuous learning through regular evaluation and feedback on your performance
Enhances time management skills as goal setting encourages realistic expectations within specific deadlines
Promotes teamwork in a professional setting by aligning individual objectives with overall organizational goals
Offers an opportunity for self – reflection, allowing for adjustments in behavior and actions that hinder progress
Achieving Personal And Professional Success
Setting goals is the foundation for achieving personal and professional success. You have probably heard of the saying, "If you fail to plan, you are planning to fail." This couldn't be more accurate when it comes to goal setting.
When you take the time to set clear objectives for yourself in both your personal and professional life, it allows you to focus your energy and efforts on what truly matters.
Whether it's a promotion at work or running a marathon – having a clear understanding of what you want to achieve and mapping out a plan can provide direction and motivation towards accomplishing your goals. It also provides an opportunity for self-reflection and growth as progress is being made towards achieving those objectives.
Effective Techniques For Goal Setting
There are several effective techniques for goal setting, including the SMART Goal model which stands for Specific, Measurable, Attainable, Relevant, and Time-bound. Another popular technique is the EXACT Goal model which emphasizes exploring your values and aligning them with your goals.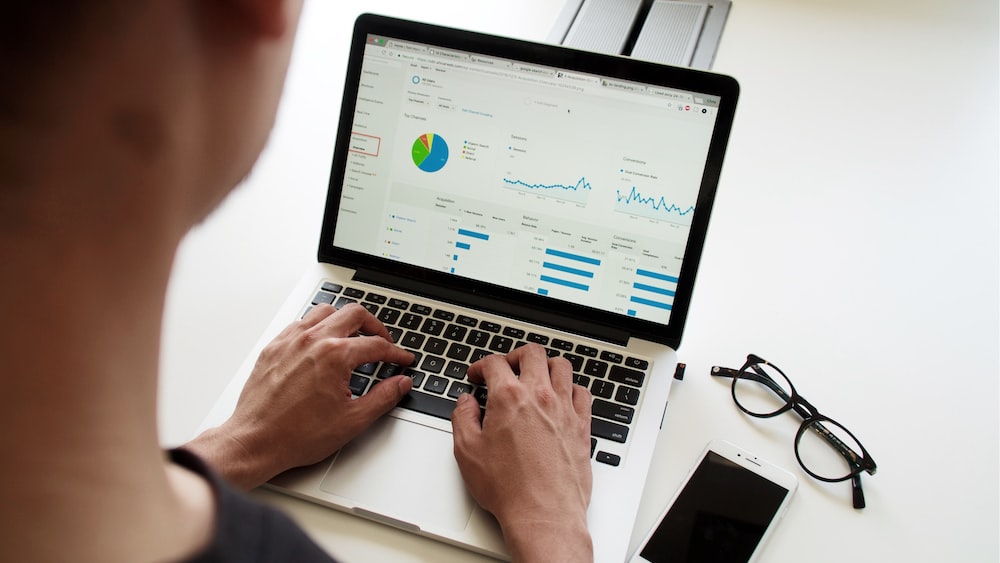 SMART Goal Model
Setting goals that are SMART – Specific, Measurable, Attainable, Relevant, and Time-bound- is an effective technique for achieving personal and professional success. Here are some examples of specific and measurable goals: "I will increase my sales by 20% in the next quarter," or "I will run a 5K race within six months." These objectives are attainable- meaning that they can be accomplished with hard work and dedication.
The T in SMART also stands for time-bound. The deadline for accomplishing your goal helps create urgency which holds you accountable for taking action towards achieving it.
When setting smart goals remember to set key milestones along the way to track progress towards the bigger objective.
EXACT Goal Model
When it comes to achieving personal and professional goals, one technique that can be useful is the EXACT goal model. This approach involves setting goals that are specific, measurable, achievable, challenging, and time-bound.
For example, instead of simply saying "I want to improve my sales performance," an EXACT goal could be "I will increase my monthly sales by 10% over the next quarter by implementing a new customer outreach strategy." This type of specific and measurable goal gives you a clear target to work towards and helps you stay motivated along the way.
Visualization And Affirmation
One of the most powerful techniques for achieving your goals is visualization and affirmation. Visualization involves creating a clear mental image of what you want to achieve, while affirmation involves repeating positive statements to yourself about your ability to achieve it.
To use visualization and affirmation effectively, start by creating a clear mental picture of what you want to achieve. This could be anything from landing your dream job, starting your own business or improving your personal relationships.
Once you have this image in mind, start repeating positive affirmations such as "I am capable of achieving my goals" or "I have the skills and resources I need to succeed".
Visualization and affirmation are particularly effective when used in combination with other goal-setting techniques like the SMART Goal model or EXACT Goal model.
Proper organization and time allocation are essential for progress and effective goal achievement.
Prioritizing And Time Management
When it comes to achieving our goals, one of the most important skills we need is effective prioritizing and time management. It's easy to get overwhelmed by all the tasks we have on our plate, but without proper organization and time allocation, progress can become stagnant.
To prioritize effectively, start with identifying your most important tasks or objectives. What needs to be done first? What will have the biggest impact on your overall goal achievement? Then, break down each task into smaller actionable steps and assign realistic deadlines for each step.
Effective time management also plays a crucial role in successful goal achievement. Avoid multitasking as much as possible and instead allocate specific blocks of time for different tasks throughout the day.
Remember that prioritizing and managing your time doesn't mean working non-stop; taking breaks is just as important for productivity and avoiding burnout.
By implementing these strategies, you'll be able to manage your workload more efficiently while staying focused on achieving those personal or professional goals.
Strategies For Overcoming Obstacles And Staying On Track
To overcome obstacles and stay on track while pursuing your goals, it's important to identify potential roadblocks ahead of time and develop contingency plans for when they arise.
Remember, identifying potential roadblocks is the first step in creating a plan to overcome them. By being proactive in addressing these obstacles, we can increase our chances of success in achieving our personal and professional goals.
Developing Contingency Plans
When setting goals, it's important to be prepared for potential obstacles that may come your way. That's why developing contingency plans is an essential step in achieving personal and professional success. Here are some strategies to help you create effective contingency plans:
Identify potential roadblocks: Take the time to anticipate any possible setbacks or challenges that may affect your ability to achieve your goals.
Brainstorm solutions: Once you've identified potential roadblocks, come up with a list of possible solutions for each one. This will help you stay prepared if any obstacles arise.
Develop a timeline: Create a timeline for when each contingency plan will be put into action. Having a plan in place ahead of time will make it easier to enact when needed.
Stay flexible: Be willing to adjust your plans as needed. Sometimes unexpected challenges may require changes in strategy, so being adaptable is key.
Have backup resources: Consider what resources you may need (such as additional funding or support) if a particular obstacle arises, and have them on standby just in case.
By taking the time to develop effective contingency plans, you'll be better equipped to overcome any obstacles that come your way on the path toward achieving personal and professional success.
Staying Motivated With Rewards And Incentives
As we strive towards achieving our personal and professional goals, it's important to stay motivated through the ups and downs of the journey. One effective way to do that is by rewarding ourselves for each milestone reached.
These rewards can be as simple as treating yourself to your favorite meal or a day off from work after completing a big project.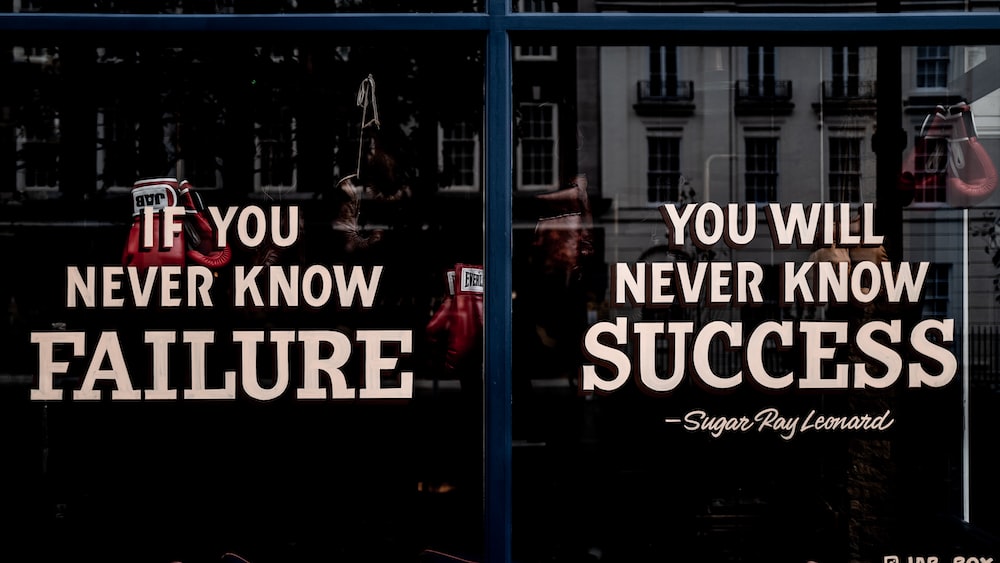 But it's not just about self-reward, external incentives can also play a role in keeping us motivated. For instance, some employers offer bonuses or promotions upon completion of certain tasks or projects, which are great motivators for employees who want career advancement.
Likewise, sharing your progress with loved ones and receiving encouragement from them can provide an emotional boost and keep you on track towards achieving your goals.
Embracing The Power Of Failure
We all experience setbacks in life, and it's easy to feel discouraged when our efforts don't lead to success right away. However, embracing the power of failure can be an incredibly powerful tool in achieving your goals.
When we fail, we have the opportunity to learn from our mistakes and grow stronger as individuals.
For example, let's say you set a goal for yourself at work but didn't achieve it despite your best efforts. Instead of dwelling on this perceived failure or beating yourself up over it, take some time to reflect on what happened.
Did you lack certain skills? Were there external factors outside of your control that affected your progress? Once you identify these obstacles, you can develop new strategies for overcoming them in the future.
Goal Setting Coaching
Goal Setting Coaching allows you to dive deeper into your aspirations and develop clear objectives that align with your personal and professional goals. With the right coach, you can identify potential roadblocks, stay motivated, and track progress towards your ambitions.
Benefits Of Working With A Coach
If you're looking to achieve your personal and professional goals, working with a coach can be incredibly beneficial. Here are some of the top advantages of goal setting coaching:
Accountability: A coach will keep you accountable for achieving your goals and help you stay on track.
Support: A coach will provide emotional support and motivation along the way, especially during difficult times.
Clarity and Focus: A coach will help you gain clarity on your objectives, set realistic goals, and develop a plan to achieve them.
Expertise: A coach has experience in guiding people towards success and is equipped with valuable knowledge and resources that can aid in your progress.
Objectivity: A coach can offer an impartial perspective on your performance and help identify areas for improvement.
Accelerated Growth: With the guidance of a coach, you can achieve your goals in a shorter amount of time than if you were working alone.
Increased Self-Awareness: Working with a coach can help you better understand yourself, your strengths, weaknesses, values, and beliefs which leads to more effective decision-making and action-taking approaches.
Overall, working with a goal setting coach provides immense value when it comes to unlocking personal and professional growth potential.
Identifying The Right Coach
When it comes to finding the right coach for your goal setting journey, there are a few key things to keep in mind. First and foremost, look for someone who specializes in the areas you want to improve upon.
It's also important to find a coach that you feel comfortable working with and can establish a strong rapport with. This might involve doing some research ahead of time by checking out their website or reading reviews from previous clients.
Once you've found someone who seems like a good fit, don't hesitate to set up an initial consultation or call to get a better sense of what they have to offer and how they can help you achieve your goals.
Developing A Strong Coach-client Relationship
When it comes to goal setting coaching, developing a strong relationship with your coach is essential for achieving your personal and professional goals.
Building trust and maintaining open communication are key components of any successful coaching partnership.
One effective way to deepen the coach-client relationship is by regularly checking in on progress towards goals. This allows for adjustments or course corrections as necessary, which can help ensure that you stay on track towards achieving what's important to you.
The best coaching relationships are founded upon mutual respect, honesty, and a shared understanding of each other's expectations.
Goal Accountability And Tracking
As you work towards achieving your personal and professional goals, it's important to stay accountable and keep track of your progress. One effective way to do this is by setting up a tracking system that allows you to measure your success along the way.
Another valuable tool for goal accountability is having someone who can hold you responsible for staying on track. This could be a friend, family member, mentor, or even a coach.
By checking in regularly with someone who understands the importance of your goals and wants to see you succeed, you'll have an added incentive to stick with it even when things get challenging.
Conclusion
Achieving personal and professional success requires a clear set of goals, effective techniques, strategies for overcoming obstacles, and accountability.
With the right mindset and guidance from a skilled goal setting coach, you can create an achievable plan that aligns with your ambitions and aspirations. By implementing SMART or EXACT goal models, visualizing success and affirmations, managing time and priorities effectively, identifying potential roadblocks ahead of time, staying motivated with rewards and embracing failure as part of the learning process; you can take your personal life or career to new heights! A good coach will help guide you through this journey by keeping you accountable through tracking progress towards achieving these objectives.
I wish you the best! Fabian.
Share with your Friends: