20 Game-Changing Productive Things to Do for Success
In today's fast-paced world, we often struggle to find activities that enhance our personal growth and make the most of our free time at home. This blog post is designed specifically for individuals who seek productivity in their daily lives while embracing diverse experiences.
We have compiled a curated list of 20 productive things you can do at home – from enhancing your skills to engaging in physical activities and fostering mental well-being, all aimed at promoting personal development and making your life more fulfilling.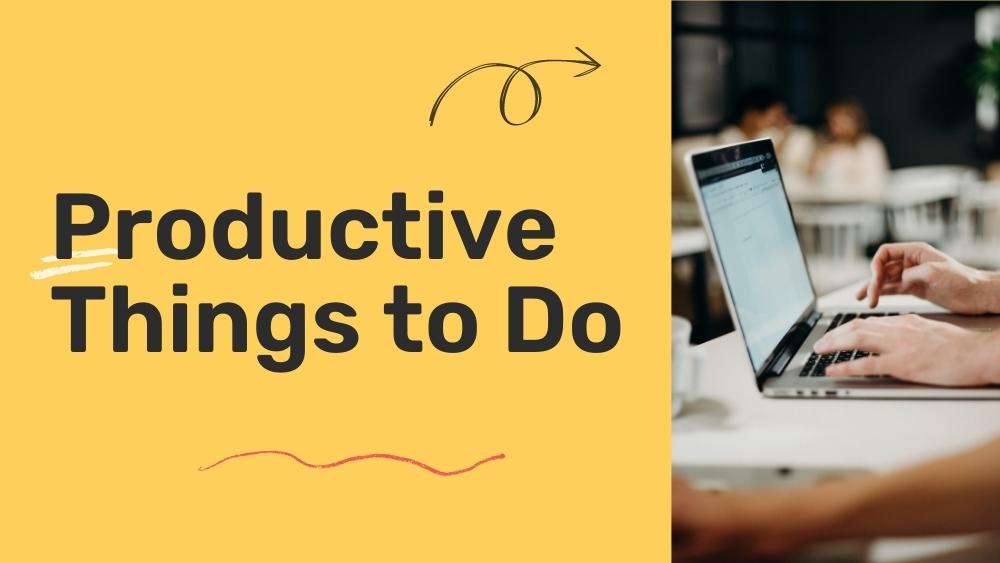 20 Productive Things To Do At Home
Here are 20 productive and engaging things to do at home to help you learn new skills, connect with loved ones, prioritize self-care, and invest in your future.
1. Learn A New Skill Online
One of the most rewarding and productive ways to spend your extra time at home is by learning a new skill online. With endless resources available, you can easily find tutorials, courses, and programs in countless fields that cater to both beginners and experts.
To successfully learn any new skill online, set specific goals tailored to what you want to achieve with this newfound knowledge. This will help keep you motivated as well as track your progress over time.
For example, say your aim is mastering Python programming; a tangible goal might be completing an introductory course within three weeks.
2. Read A Book Or Listen To An Audiobook
Diving into a good book is an excellent way to make the most of your time at home. Not only can it transport you to another world or shed new light on various topics, but it's also an easy and entertaining way to grow personally and professionally.
There's no better feeling than watching your reading list shrink as you complete each book, one by one.
If sitting down with a physical book isn't quite your style, or if you're looking for a more convenient option while multitasking, consider audiobooks instead. Audiobooks allow you to immerse yourself in captivating stories or educational content while completing chores around the house; meal prepping will have never been so engaging!
Did you know that incorporating both reading and listening methods simultaneously has its benefits? With innovative apps like Audible enabling users to switch seamlessly between text and audio formats, enhancing retention becomes easier than ever before.
3. Declutter And Organize Your Space
One productive way to spend your time at home is by decluttering and organizing your space. But, unfortunately, clutter can decrease productivity and motivation and even affect your mental health negatively.
Begin by setting realistic goals for each area of your home that needs attention, whether it be a closet purge or tackling the office space. Then, allocate spare time during weekends or evenings to focus on these tasks with full dedication.
While working through the clutter, keep in mind what makes sense for your current lifestyle, as this will help determine what stays and goes.
4. Try A New Recipe
One productive activity that you can do at home is to try a new recipe. With more time on your hands, experimenting in the kitchen can be a fun and rewarding experience. Not only will it break up the monotony of your daily routine, but it will also allow you to develop new cooking skills and expand your palate.
If you're not sure where to start, there are plenty of online resources available with countless recipes to choose from – whether you're looking for healthy options or indulgent treats.
You can even challenge yourself by trying a cuisine that's completely foreign to you or attempting more complex dishes that require specific techniques.
5. Exercise Or Try A New Workout
One of the best ways to stay productive and healthy is by exercising regularly. A consistent exercise routine not only improves your physical health but also boosts your mental well-being, helping you to focus and be more productive throughout the day.
Whether it's a challenging workout or a relaxing yoga session, finding an exercise routine that works for you can make all the difference in your daily life.
If you're unsure where to start, there are plenty of resources available online to help guide you through various workouts or fitness programs. You could also try out something new like rock climbing, dancing, or even martial arts! Don't forget that consistency is key when it comes to seeing results from exercise.
Try scheduling workout sessions in your calendar just as you would schedule meetings or appointments – this way, it becomes easier to stick with them and hold yourself accountable.
6. Take An Online Course Or Certification Program
I've found that taking an online course or certification program is a great way to stay productive and learn new skills from the comfort of home.
One platform I've been utilizing is LinkedIn Learning with Lynda. They offer a wide range of courses on topics like design, marketing, coding, and more. Plus, their courses are taught by industry experts who provide practical insights and real-world examples.
By taking advantage of these online learning formats, I'm able to thrive both personally and academically – all while staying safe inside my own home.
7. Plan Your Future Goals And Aspirations
When it comes to personal growth, planning for the future is essential. By taking the time to envision what you want to achieve in your life, you can set goals and create a clear roadmap of how to get there.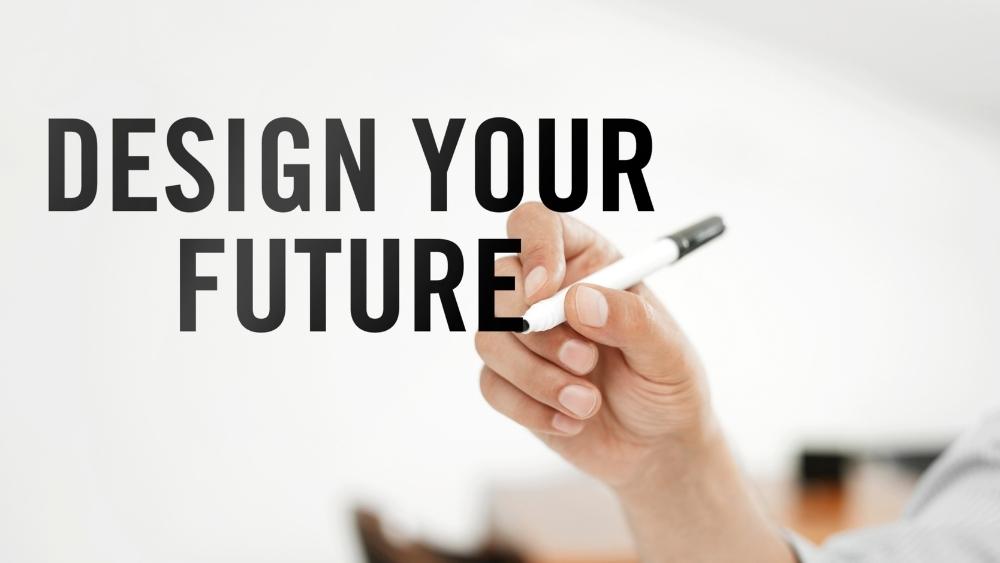 This can be done by creating a vision board or writing out a list of your long-term aspirations.
For instance, if one of your goals is to start a business, break it down into specific tasks, such as researching competitors and developing a marketing plan. By consistently focusing on these small steps over time, you will progress toward achieving your ultimate goal.
8. Write In A Journal Or Start A Blog
One highly productive activity that you can do from home is to write in a journal or start a blog. This is the perfect time to record your thoughts, feelings, and activities as we navigate through these challenging times.
Not only does this serve as an outlet for self-expression, it can also help you reflect on your personal growth and progress. Several articles recommend writing in a journal or starting a blog to improve mental health and productivity.
It's also a great way to document hobbies such as cooking, hiking, painting or any other productive activities you engage in during quarantine.
9. Learn A New Language
One of the most productive things you can do at home is to learn a new language. With the help of online programs like Duolingo and Rosetta Stone, it's never been easier or more accessible to become bilingual or even multi-lingual! In addition, learning a new language has numerous benefits for your brain, including improving memory function and cognitive abilities.
Plus, it's a great way to impress friends and family while gaining self-confidence. Apps like Duolingo also offer gamification elements that make learning a new language entertaining and engaging rather than boring and monotonous.
10. Practice Meditation Or Yoga
One of the most popular ways to reduce stress and improve mental clarity is through practicing meditation or yoga. Taking just a few minutes each day to sit in silence, focus on your breath and clear your mind can have tremendous benefits for your mental health.
Incorporating meditation into your daily routine has proven to be beneficial for many successful people, including entrepreneurs and business leaders, as it helps them center themselves before starting work.
Practicing yoga, another form of mindfulness exercise can relieve tension in the body while increasing flexibility and strength.
11. Start A DIY Project
Starting a DIY project is one of the most exciting and productive things to do at home. Not only is it an excellent way to keep your brain active, but it's also refreshing for your mind.
DIY projects can range from creating outdoor furniture with pallets, building a bookshelf, or upcycling old clothes into new fashionable items. It's easy and fun to make, plus you get creative freedom in designing yours.
12. Volunteer Virtually
One productive thing you can do while staying at home is to volunteer virtually. There are many organizations that offer opportunities for remote volunteering, giving you a chance to help others and give back to the community without leaving your house.
You can choose from various virtual volunteering options such as online tutoring, mentoring, data entry, graphic design, social media management, translation services, and more.
Not only does virtual volunteering allow you to contribute positively to society, but it also gives surprising benefits such as mental health improvements by keeping yourself busy by helping others.
13. Connect With Friends And Family
It's important to prioritize social connections, even when staying at home. In the age of technology, there are countless ways to stay connected with loved ones regardless of physical distance.
Schedule a regular virtual hangout with friends or family members through video conferencing apps like Zoom or Skype. Then, take it up a notch by organizing themed events such as game nights or virtual parties that everyone can participate in from their own homes.
Connecting with others can have significant mental health benefits, especially during times of isolation and uncertainty.
14. Prioritize Self-care And Relaxation
Taking care of ourselves should be a top priority, especially during these challenging times. One way to do this is by carving out time for self-care and relaxation activities.
This can include things like taking a bubble bath, practicing yoga or meditation, reading a good book, or simply taking a nap. Research has shown that relaxing activities help reduce stress and improve overall mental health.
For example, taking regular breaks when working from home can boost productivity and creativity while reducing burnout. Making self-care part of our daily routine can be as simple as scheduling it into our calendar or creating a vision board with all the fun activities we would love to indulge in on the weekend.
15. Create Art Or Craft
As someone who wants to improve myself, I find that creating art or crafting offers a fulfilling and productive way to use my spare time. Not only does it give me an opportunity to express myself creatively, but it also allows me to focus on something outside of my daily routine.
There are so many different types of art projects and crafts that can be done at home, from painting or drawing to knitting or sewing. Even if you don't consider yourself particularly artistic, there are plenty of beginner-level projects out there that can help you get started.
Not only does crafting provide a sense of accomplishment once the project is complete, but it can also offer a meditative quality when working through the steps involved in making something with your own two hands.
16. Complete A Puzzle Or Game
When it comes to productive things to do at home, completing a puzzle or game can be an excellent way to pass the time and challenge your mind. Puzzles like jigsaws, Sudoku, and crosswords can be great brain training exercises that not only provide entertainment but also mental benefits such as improved memory and cognitive function.
Numerous resources are available online for finding puzzles or games to complete at home. For example, some websites offer virtual escape rooms or murder mysteries that require critical thinking skills and problem-solving abilities.
Additionally, there are apps available on smartphones and tablets for playing games like chess or Scrabble with friends remotely.
17. Learn To Code
Learning to code is one of the most productive things you can do at home. Not only does it open up a host of new career opportunities, but it also helps sharpen your problem-solving skills and enhances your mental agility.
There are numerous online platforms like Codeacademy that offer free programming courses for beginners who want to learn.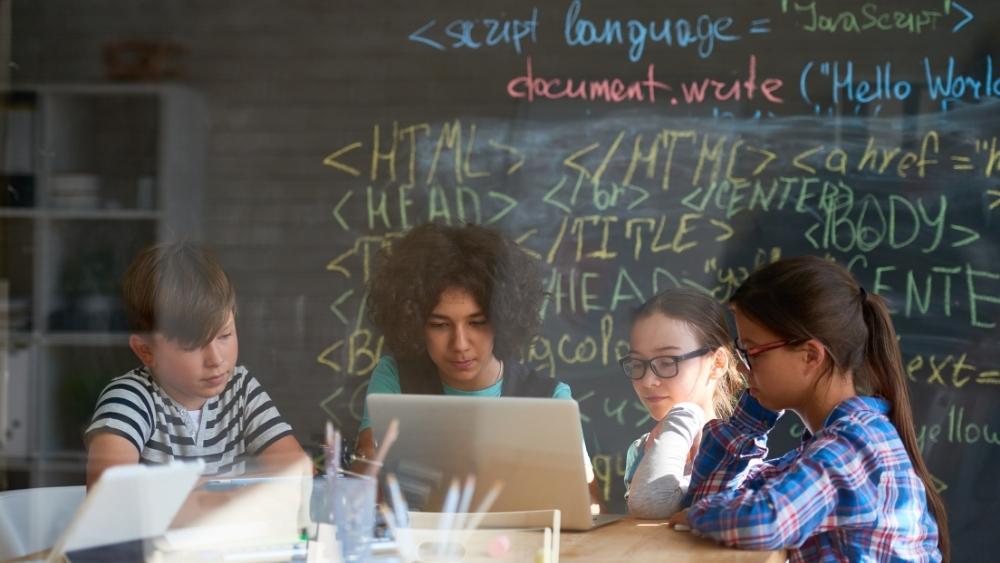 Aside from boosting your technical talents, learning to code can also help streamline various aspects of your personal life. For instance, you could use this newfound knowledge to create programs that improve productivity and efficiency in tasks such as meal planning or project management.
18. Start A Garden
Starting a garden at home can be a rewarding and productive activity that not only beautifies your space but also provides numerous benefits for your health. Gardening is an excellent form of exercise that keeps you active while providing healthy, fresh produce in the comfort of your own yard.
You don't need to have extensive outdoor space or experience to start gardening; all you need is some soil, sunlight, and water.
Additionally, starting a garden is an effective way to reduce stress levels and improve mental well-being. Being around nature has been shown to alleviate anxiety and depression symptoms while creating a sense of calmness and relaxation.
19. Watch Educational Documentaries Or TED Talks
One of the best ways to stay productive and learn something new at home is by watching educational documentaries or TED talks. These resources offer a wealth of information on various subjects, from science and technology to personal growth and motivation.
Alternatively, you might find inspiration in Elizabeth Gilbert's TED talk "Your Elusive Creative Genius," which discusses the challenges we face when trying to tap into our creativity.
20. Learn To Play A Musical Instrument
Learning to play a musical instrument is not only rewarding but also has numerous benefits. Many successful people have shared that playing an instrument contributed greatly to their personal growth and development.
By learning how to play, you can improve your counting skills, language skills, and problem-solving abilities.
There are several ways to start learning a new instrument from home. You could take online lessons or even use resources like YouTube tutorials or instructional books. Practicing regularly will help you make progress quickly and build momentum in your skill-building journey.
If you're unsure which instrument to pick up first, consider trying out a few different ones until you find one that resonates with you.
FAQs:
1. What are some productive things to do at home when you have free time?
There are many productive activities you can engage in at home, such as learning a new skill, organizing your space, exercising or doing yoga, reading books, cooking healthy meals and trying out new recipes, taking online courses, or watching educational videos.
2. How can I stay motivated to be productive while working from home?
To stay motivated and focused while working from home, it is important to establish a routine schedule that includes designated work hours and breaks throughout the day. You may also want to create a comfortable workspace tailored specifically for remote work with minimal distractions like noise-canceling headphones if needed.
3. What are some ways to make cleaning more fun and productive?
Making cleaning fun involves finding creative ways of motivating yourself, such as listening to music or podcasts during the chore process and setting goals beforehand.
Hence, progress feels rewarding, and decluttering your space one room at a time instead of tackling everything at once.; using natural cleaners products & essential oils, which not only help eliminate germs but also provide pleasant aromas making chores seem less daunting overall.
4. Can hobbies be considered productive activities done at home?
Absolutely! Hobbies such as painting or drawing, gardening both indoors & outdoors, writing short stories/poetry, playing musical instruments, etc., provide an opportunity for creativity that not only fuels productivity but may lead towards commercialization, making these activities not only enjoyable but potentially profitable, endeavors in their own right over time with necessary persistence.
Conclusion
There are countless ways to stay productive and engaged while spending time at home. With these 20 suggestions, you can learn new skills, declutter your space, prioritize self-care and relaxation, connect with loved ones virtually, and invest in your future goals and aspirations.
Remember that being productive doesn't always mean working hard – it's also important to find joy in simple activities like completing a puzzle. By incorporating some of these ideas into your daily routine, you can make the most out of your spare time and improve yourself both mentally and physically.
I wish you the best! Fabian.
Share with your Friends: