15 Examples Of Mindfulness In Everyday Life: Simple Tips
Hello and welcome! Have you ever wondered how to incorporate mindfulness into your everyday life? In today's fast-paced world, it can be challenging to find the time and space to simply be present. But don't worry, we're here to help! In this article, we'll explore 15 simple tips for practicing mindfulness in your daily routine, transforming your life one mindful moment at a time.
Allow us to guide you through the wonderful world of mindfulness, its benefits, and practical ways to integrate it into your day-to-day activities. So, what are you waiting for? Let's embark on this journey together and discover how mindfulness can help you lead a more fulfilling, balanced, and joyful life.
The Importance of Mindfulness in Everyday Life
Mindfulness is more than just a buzzword; it's a powerful tool that can profoundly impact the quality of your life. By practicing mindfulness, you can cultivate a sense of inner peace, reduce stress, and improve your overall well-being. So, why not give it a try?
What is Mindfulness?
Mindfulness is the practice of intentionally paying attention to the present moment without judgment. It's about being fully aware of your thoughts, emotions, and physical sensations as they arise, without getting caught up in them or swept away by them. In essence, mindfulness is the art of living in the "here and now."
Mindfulness is not just about meditation; it's a way of life. You can practice mindfulness in countless ways throughout your day, from mindful breathing to mindful eating, and everything in between. The key is to approach each moment with curiosity, openness, and a non-judgmental attitude.
Mindfulness is the art of living in the present moment, being fully aware of your thoughts, emotions, and physical sensations, and approaching each moment with curiosity, openness, and a non-judgmental attitude.
Benefits of Practicing Mindfulness
The benefits of practicing mindfulness are abundant and well-documented. Regular mindfulness practice has been shown to: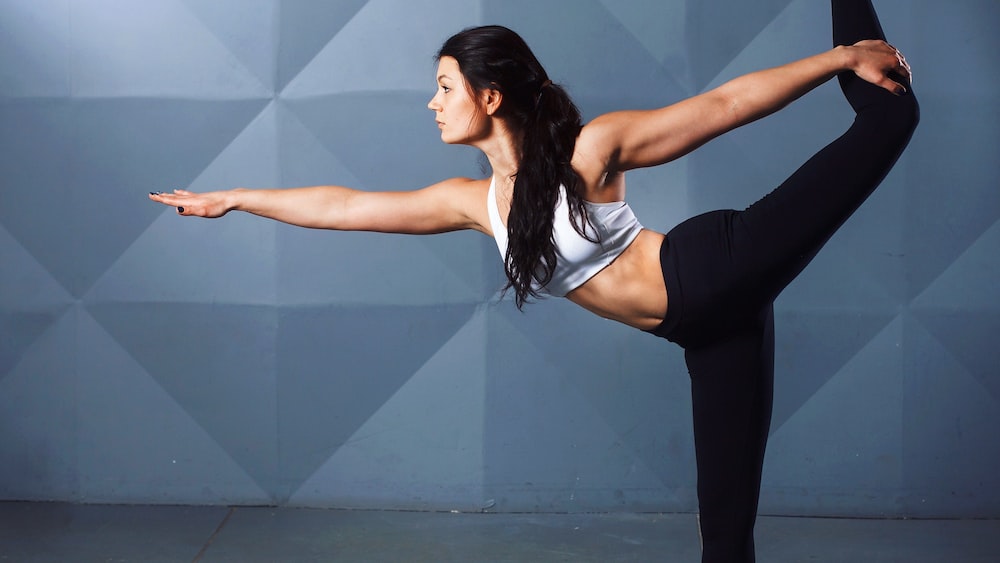 Reduce stress and anxiety, promoting a sense of calm and well-being
Improve focus and mental clarity, enhancing productivity and creativity
Boost emotional intelligence, leading to better relationships with ourselves and others
Enhance resilience and the ability to bounce back from setbacks or challenges
Promote physical health by reducing inflammation, improving sleep quality, and boosting the immune system
15 Simple Tips for Mindfulness in Everyday Life
Are you ready to dive into the world of mindfulness? Here are 15 simple tips to help you integrate mindfulness into your daily life, making every moment an opportunity for self-awareness, growth, and transformation.
1. Mindful Morning Routine
Starting your day with a mindful morning routine can set the tone for the rest of your day. Instead of rushing out of bed and diving straight into the chaos, take a few moments to gently ease into the day.
Begin by taking a few deep breaths, focusing on the sensation of your breath filling your lungs and then releasing it
Stretch your body, paying attention to how each movement feels
Set an intention for the day, thinking about how you'd like to show up for yourself and others
2. Mindful Breathing
Mindful breathing is a simple yet powerful technique that can be practiced anytime, anywhere. It's an excellent way to anchor yourself in the present moment and calm your mind when you're feeling overwhelmed or stressed.
Find a comfortable position, close your eyes, and take a few deep breaths
Focus your attention on the sensation of your breath as it flows in and out of your nostrils, noticing the subtle movements of your body as you breathe
3. Mindful Eating
Eating is an everyday activity that we often take for granted, but it can also be an opportunity for mindfulness. Mindful eating involves paying attention to the sensory experience of eating, savoring each bite, and listening to your body's hunger and fullness cues.
Sit down to eat without distractions, such as your phone or TV
Take a moment to appreciate the smell, taste, and texture of your food, chewing slowly and savoring each bite
4. Mindful Walking
Mindful walking, or walking meditation, is a fantastic way to combine physical activity with mindfulness practice. It can be done indoors or outdoors and is easily adaptable to your schedule, whether you have five minutes or an hour to spare.
Start by standing tall, feeling the ground beneath your feet, and taking a few deep breaths
As you begin to walk, focus your attention on the sensation of your feet touching the ground and the rhythm of your steps
If your mind wanders, gently bring it back to the present moment and the experience of walking
5. Mindful Listening
In our busy lives, it's easy to fall into the habit of half-listening to others. Mindful listening involves giving your full attention to the person speaking, without interrupting, planning your response, or judging what they're saying.
When someone is speaking to you, focus on their words and the emotions behind them
If your mind starts to wander, gently bring it back to the present moment and continue listening with curiosity and empathy
6. Mindful Driving
Mindful driving is an incredibly valuable practice that can transform your daily commute into a source of relaxation and stress relief. Instead of getting lost in the chaos of traffic, honking horns, and flashing lights, you can use your time behind the wheel to cultivate awareness and presence.
To practice mindful driving, begin by taking a few deep breaths as you settle into your seat. As you drive, focus on the sensations of your hands on the steering wheel, the feeling of your foot on the accelerator, and the sound of the engine. When your mind starts to wander or you find yourself getting frustrated, gently bring your attention back to the present moment. Remember, the aim is not to eliminate all thoughts, but rather to acknowledge them without getting swept away.
Mindful driving can transform your daily commute into a source of relaxation and stress relief by cultivating awareness and presence.
7. Mindful Gratitude Practice
Gratitude is a powerful emotion that can significantly boost your overall well-being and happiness. Mindful gratitude practice involves intentionally directing your attention to the things in life that you're grateful for, both big and small. By cultivating an attitude of gratitude, you can develop a greater appreciation for the present moment and all it has to offer.
To practice mindful gratitude, set aside a few minutes each day to reflect on the things you're grateful for. You can do this by writing in a gratitude journal or simply spending a few moments in quiet contemplation. As you focus on the positive aspects of your life, try to fully experience the emotions of gratitude and joy that arise.
8. Mindful Body Scan
A mindful body scan is a simple yet powerful meditation technique that can help you develop a stronger connection to your body and promote relaxation. This practice involves systematically bringing your attention to different parts of your body, observing any sensations, and releasing tension along the way.
To perform a mindful body scan, find a comfortable position either sitting or lying down. Close your eyes and take a few deep breaths to center yourself. Starting at the top of your head, slowly move your attention down through your body, stopping at each area to observe any sensations or tension. As you continue, imagine any tension or discomfort dissolving away, leaving your body relaxed and at ease.
9. Mindful Observing of Thoughts
When we practice mindful observing of thoughts, we learn to become more aware of the constant stream of thoughts that flow through our minds. By developing the ability to observe our thoughts without judgment, we can reduce stress, increase self-awareness, and gain more control over our mental processes.
To practice mindful observing of thoughts, find a comfortable position and close your eyes. As thoughts arise, simply notice them without getting caught up in their content. Imagine your thoughts as clouds passing through the sky, or leaves floating down a stream. As each thought arises, acknowledge it and allow it to pass without judgment or attachment.
10. Mindful Communication
In our fast-paced, technology-driven world, communication can often feel rushed and impersonal. Mindful communication is the practice of bringing greater awareness and intention to our conversations, helping us to better understand others and express ourselves more effectively.
To practice mindful communication, start by actively listening to the person you're speaking with. Pay close attention to both their words and nonverbal cues, and resist the urge to interrupt or formulate your response while they're still speaking. When it's your turn to speak, take a moment to gather your thoughts and choose your words carefully. By maintaining an open, nonjudgmental attitude, you can foster deeper connections and more meaningful conversations.
11. Mindful Exercise
Exercise is not only beneficial for our physical health but can also be a powerful tool for mental well-being. Mindful exercise involves fully engaging in the activity at hand, paying attention to the sensations in your body, and being present in the moment.
Some examples of mindful exercises include:
Yoga: This ancient practice combines physical postures, breathing techniques, and meditation to promote relaxation and mental clarity.
Tai Chi: This slow, flowing martial art emphasizes balance, coordination, and mindfulness.
Walking: Simply going for a walk can be a meditative experience when approached with intention and awareness.
Regardless of the activity you choose, the key is to approach it with an open mind and a focus on the present moment.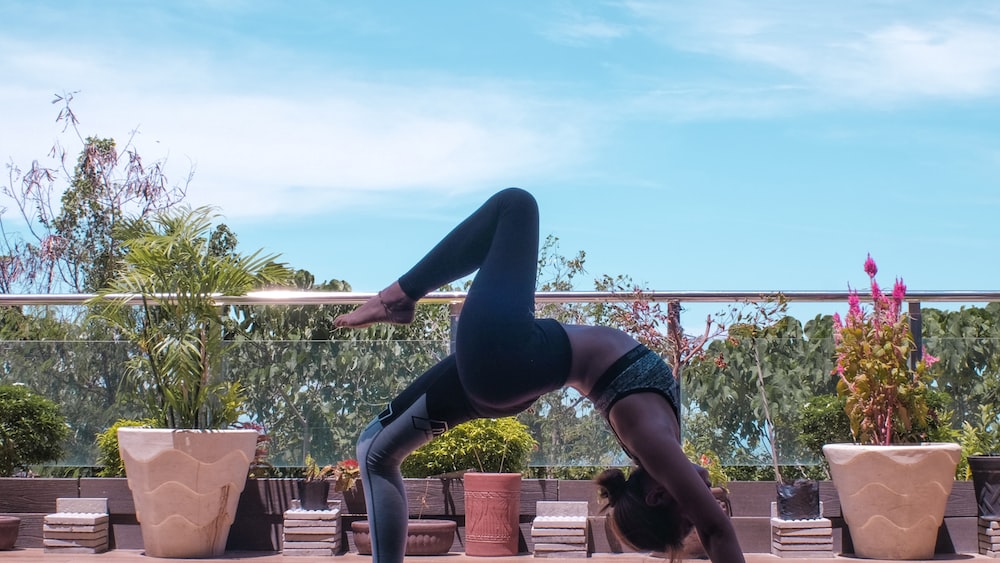 Mindful exercise, such as yoga, tai chi, or walking, can promote relaxation and mental clarity by fully engaging in the activity at hand and being present in the moment.
12. Mindful Breaks at Work
Taking regular breaks throughout the workday is essential for maintaining productivity and mental well-being. Mindful breaks at work involve stepping away from your desk and engaging in a brief mindfulness practice to recharge your mental batteries.
To incorporate mindful breaks into your workday, set a reminder to take a short pause every hour or so. During this time, step away from your computer, stretch, and take a few deep breaths. You can also try a brief meditation or visualization exercise to help clear your mind and refocus your energy.
13. Mindful Meditation
Meditation is a cornerstone of mindfulness practice, and for good reason. Mindful meditation has been shown to reduce stress, improve focus, and enhance overall well-being. The beauty of meditation is that it can be practiced anywhere, anytime, and requires nothing more than a quiet space and a few minutes of your time.
To begin a mindful meditation practice, find a comfortable, quiet place to sit or lie down. Close your eyes and take a few deep breaths, allowing your body to relax. Focus your attention on your breath as it flows in and out of your body, or on a specific word or phrase (such as "peace" or "relax"). If your mind begins to wander, gently bring your focus back to your breath or chosen point of concentration.
14. Mindful Use of Technology
In today's digital age, it's easy to become overwhelmed by the constant barrage of notifications, emails, and social media updates. Practicing mindful use of technology can help you regain control over your digital life and reduce the negative impact of technology on your mental health.
Some tips for mindful technology use include:
Setting specific times for checking email and social media, rather than constantly refreshing throughout the day.
Turning off nonessential notifications on your phone and computer.
Taking regular breaks from screens and engaging in activities that promote mindfulness, such as reading, journaling, or spending time in nature.
By implementing these strategies, you can create a healthier relationship with technology and enjoy the benefits of a more balanced digital life.
15. Mindful Sleep
Sleep is essential for our overall health and well-being, yet many people struggle with falling asleep or staying asleep throughout the night. Mindful sleep involves creating a soothing bedtime routine and incorporating mindfulness techniques to help calm the mind and prepare the body for rest.
To practice mindful sleep, establish a regular bedtime and stick to it as consistently as possible. Create a relaxing pre-bedtime routine, such as taking a warm bath, reading a book, or practicing gentle stretches. As you lie down to sleep, focus on your breath and allow your body to relax, releasing any tension or stress from the day. By cultivating a mindful approach to sleep, you can improve the quality of your rest and wake up feeling refreshed and rejuvenated.
Tips for Maintaining Mindfulness in Daily Life
Incorporating mindfulness into your daily life might seem daunting at first, but fear not! We've got some amazing tips to help you maintain mindfulness in your day-to-day activities. Let's start with setting realistic goals.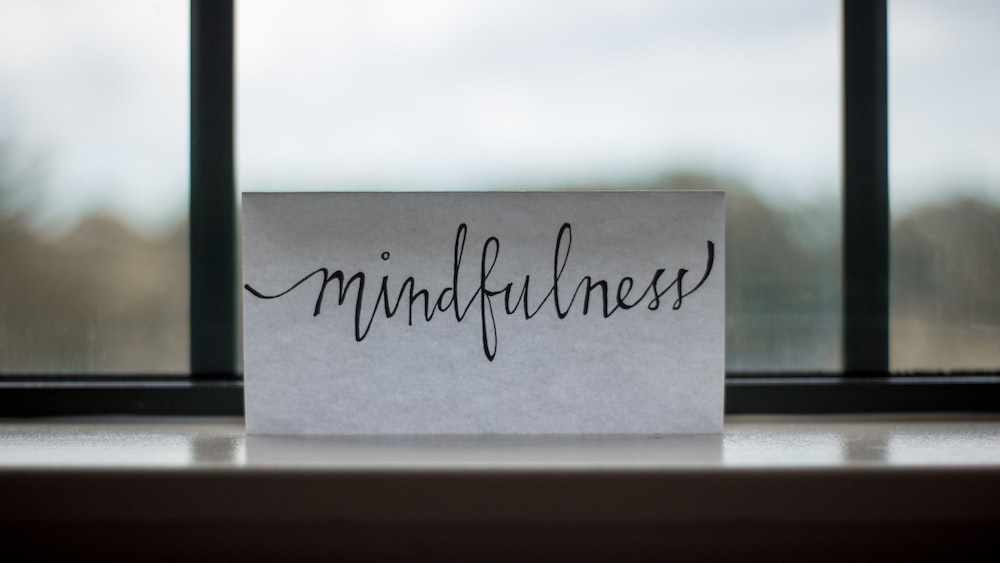 Setting Realistic Goals
Starting with realistic goals is essential to maintaining mindfulness in your daily life. You don't want to overwhelm yourself with unattainable objectives that may discourage you from pursuing mindfulness. Instead, focus on small, achievable steps that can be easily integrated into your routine.
For instance, try setting a goal to practice mindfulness for just five minutes each day. Once you've mastered this, gradually increase the duration of your mindfulness sessions. Remember, your journey to mindfulness is unique, so don't compare your progress to others!
Consistency and Routine
Consistency and routine are crucial for maintaining mindfulness. By incorporating mindfulness practices into your daily routine, you'll be more likely to stick with it and reap the benefits. Try setting aside a specific time each day for mindfulness, such as during your morning coffee or before bedtime.
Also, consider using prompts or reminders to help you stay consistent. For example, place a sticky note on your bathroom mirror to remind you to practice mindful breathing each morning. With time, these habits will become second nature.
Incorporating mindfulness practices into your daily routine with consistency and routine is crucial for reaping the benefits.
Overcoming Challenges
Let's face it – life can get busy, and sometimes you may feel like you don't have the time or energy for mindfulness. But don't let setbacks discourage you! Here are some tips for overcoming challenges:
Be kind to yourself: Remember that everyone faces challenges, and it's normal to have ups and downs. Treat yourself with compassion and continue working towards your mindfulness goals.
Adapt your practice: If you find that a certain mindfulness technique isn't resonating with you, try a different one. There's no one-size-fits-all approach to mindfulness, so explore various techniques to find what works best for you.
Seek support: If you're struggling to maintain your mindfulness practice, consider joining a mindfulness group or seeking guidance from a qualified professional. They can offer valuable insights and encouragement.
FAQs
1. How long does it take to see the benefits of mindfulness?
To see the benefits of mindfulness, it varies for each individual. Some people may notice improvements in their well-being after just a few sessions, while others may require several weeks or months of consistent practice.
2. Can mindfulness be practiced without meditation?
Yes, mindfulness can be practiced without meditation. In fact, many mindfulness techniques, such as mindful breathing or mindful eating, do not require formal meditation.
3. How can I practice mindfulness when I'm busy?
To practice mindfulness when you're busy, try incorporating short mindfulness exercises into your daily routine. For example, take a few minutes to focus on your breath while waiting for your morning coffee or practice mindful listening during a conversation with a colleague.
4. What are some common misconceptions about mindfulness?
Some common misconceptions about mindfulness include the belief that it's only for people who meditate, that it requires clearing your mind of all thoughts, or that it's a time-consuming practice. In reality, mindfulness can be practiced by anyone, it's about observing thoughts without judgment, and it can be incorporated into your daily life in various ways.
Conclusion
Mindfulness is an incredibly beneficial practice that can be integrated into your daily life with some simple tips and techniques. By setting realistic goals, maintaining consistency and routine, and overcoming challenges, you'll be well on your way to reaping the rewards of mindfulness.
Remember that your journey to mindfulness is unique, so be kind to yourself and celebrate your progress. And most importantly, enjoy the journey! Embrace the present moment and let mindfulness become a natural part of your everyday life. Happy practicing!
I wish you the best! Fabian.
Share with your Friends: