How To Improve Trustworthiness: 5 Effective Strategies
You're probably familiar with the age-old expression "Trust is hard to earn, easy to lose, but even harder to win back once lost". Perhaps you've been the guy who borrowed a purple unicorn onesie and spilled ketchup on it (I won't ask why!), spoiling your trustworthiness with a friend. Or, you might be the unsung office hero who consistently delivered projects on time, thereby fostering a sense of trust within your team. Regardless of where you sit on this spectrum, it's clear that trust and trustworthiness play a crucial role in our lives.
Why, you ask? Well, largely because trustworthiness forms the backbone of all relationships, personal and professional. It lays the groundwork for open communication, fosters collaboration, and breeds respect. Since we understand the importance of trustworthiness is akin to understanding the importance of food to a hungry stomach (very important), we've created this friendly guide on how to improve trustworthiness. So let's buckle up, wipe that ketchup off our unicorn onesies (oy!) and dive into this transformative journey!
Understanding Trustworthiness
Before we put our Sherlock hats on and dissect the strategies to improve trustworthiness, it's imperative to first understand what trustworthiness actually entails. Imagine you're building the trust-version of Big Ben; can you do it without knowing what Big Ben looks like? Which is why, dear reader, we embark on our journey by exploring the concept of trustworthiness.
What is Trustworthiness?
Trustworthiness, to put it simply, is the quality of being trustworthy or reliable. But, as we all know, just like that innocent-looking slice of cake filled with hot jalapenos, simple things often hide complex layers. So, let's unbox the term "trustworthiness". Trustworthiness is a multi-faceted attribute that encompasses honesty, integrity, reliability, and transparency. It is like a four-legged table, each leg representing an important component, and when each is strong, the table – your trustworthiness – stands firm.
It goes beyond mere words, delving into the realm of our actions, intentions, and commitments. The way we conduct ourselves, honor our obligations, communicate, and exhibit a sense of integrity, all contribute significantly to our trustworthiness. More often than not, it is our approach to, and the execution of these factors that determines our level of trustworthiness.
Trustworthiness is a multi-faceted attribute that encompasses honesty, integrity, reliability, and transparency, and it is our approach to and execution of these factors that determines our level of trustworthiness.
Why is Trustworthiness Important?
Trustworthiness plays a pivotal role in not just building, but also maintaining relationships. Picture yourself standing at the base of a mountain that symbolizes a relationship. Would you rather ascend the rocky path of suspicion, or float upward on the smooth escalator of trust? It's a no-brainer, eh!
Trustworthiness is the escalator that allows relationships to transcend regular transactions or interactions. It fosters a reassuring environment where individuals feel valued, safe, and more likely to collaborate. Moreover, a trustworthy person is often viewed with respect and can influence and inspire others, forging stronger interpersonal bonds. Thus, trustworthiness isn't just important; it's indispensable when it comes to effective human interaction.
##Factors Influencing Trustworthiness
So, we now understand that trustworthiness is a confluence of various factors. Picture a mosaic made up of multiple tiles, each unique but essential in completing the overall picture. Let's explore these tiles, or factors that influence our trustworthiness.
Honesty
"Absolutely, I look like a human-sized grape in this purple romper!" Ever find yourself chuckling at a friend's honest, self-deprecating remark? That's honesty at its best – relatable, refreshing, and endowing us with trust in that person (and their fashion choices, in this case).
But why? Honesty, dear reader, is the bedrock of trust. Whether it's our friend's candid comments or our colleague's frank feedback, we appreciate honesty because it reassures us that these individuals aren't mincing their words or masking the truth. It's like they're giving us the secret recipe to their grandma's renowned pasta (yum!) instead of a watered-down version.
Moreover, consistent honesty builds a predictable pattern, which is comforting because, well, who doesn't crave a bit of predictability in an otherwise unpredictable world! Thus, honesty nurtures our faith in someone's words and actions, rendering them more trustworthy.
Integrity
One word – Guantanamo Bay. Here's a two-pointer for all the movie lovers: name a film where the torture and prisoner mistreatment at Guantanamo Bay were vehemently criticized, despite the taboo around addressing such sensitive issues? If you screamed Giant, Little, you know what integrity looks like on celluloid!
Integrity, in the realm of trustworthiness, refers to our adherence to a set of moral and ethical principles. These principles act as our guiding lights during trying times, encouraging us to choose the path of righteousness over convenience. Remember; it's easy to wear a mask of trustworthiness when the sun is shining, yet the true test of integrity arrives when we retain our core values during stormy weather.
Reliability
Imagine setting up a meeting with a colleague who keeps rescheduling, and when they finally show up, they forget the notes. Frustrating, isn't it? Now, consider another colleague who's always punctual and comes well-prepared for meetings. Which colleague you would find more reliable, hence more trustworthy? My bets are on the second one.
Reliability, quite simply, is our tendency to perform repeatedly in predictable ways. Think of it as the old family car with its dings and scratches, yet starts every morning, giving you a sense of comfort and trust. Being dependable, honoring commitments, and taking responsibility for your actions – all signs of reliability – instill trust in others, thereby improving trustworthiness.
Transparency
In a world often besmirched by deceit and misinformation, transparency shines like a bright light at the end of a dark tunnel. Directly addressing faults, open and truthful communication, sharing of important information – all of these are hallmarks of transparency.
Transparency allows others to view our actions directly, which alleviates doubts and fortifies trust. Imagine being able to scroll through the pages of the book of someone's life, their motivations, actions, and decisions all clearly visible. Such a practice encourages trust, based on the apparent openness of the individual.
Just as a glass-bottomed boat gives us a clear, undisturbed view of sea-life, transparency provides an unclouded perception of our character and intentions. Undeniably, transparency fosters trust, making it an essential tool in the quest to improve trustworthiness.
Transparency shines like a bright light at the end of a dark tunnel, allowing others to view our actions directly and fortifying trust.
Strategies to Improve Trustworthiness
Well isn't that the million-dollar question – how to improve trustworthiness? Here, we are going to dive into the traffic-heavy cityscape that represents our character, weaving through lanes of honesty, integrity, and reliability, to become trustworthy roadsters.
Valuing Long-Term Relationships
First things first, it's time to put on our serious glasses and delve into the handy little toolkit of trust: long-term relationships. Imagine your life, and the people in it, as a ceaseless row of dominoes. One false move, and trust takes a nosedive, ringing the ding-dong of doom.
Maintaining long-term relationships is akin to building a model city; it takes time, patience, and a hefty dose of precision. Each structure representing a different relationship you honor and cherish. Over time, these bonds solidify, and the once fragile popsicle-stick towers become unfaltering skyscrapers of trust.
Let me underline one fact – trust isn't an overnight miracle, but a long-haul flight. And, much like my recent cross-continental odyssey in economy class that seemed to last an eternity, trust takes time to accrue. Valuing long-term relationships is like compounding interest; the ongoing investment can yield significant returns on trust.
Honoring Commitments
Let's pedal back to the concept of "dominoes of life." Each commitment we make, each promise we extend, is a domino meticulously placed in our meticulously planned line. When we honor commitments, we avoid disrupting this harmonious sequence. But when we falter? Jenga! The whole column topples down.
Honoring commitments is not merely about doing what we say. It's about intentionally carving out a path of reliability and consistency, much like setting a morning alarm and forcing ourselves to, bleary-eyed and half-awake, haul out of bed. Commitments are promises we make to ourselves and to others, and keeping these binds us in a relationship of mutual trust and respect.
Effective Communication
You know, if my pet could talk, I'd be his best buddy forever. Why? Because communication, whether with your favorite person or your favorite poodle, is vital! Effective communication is the root of strong relationships and a key strategy in building trust.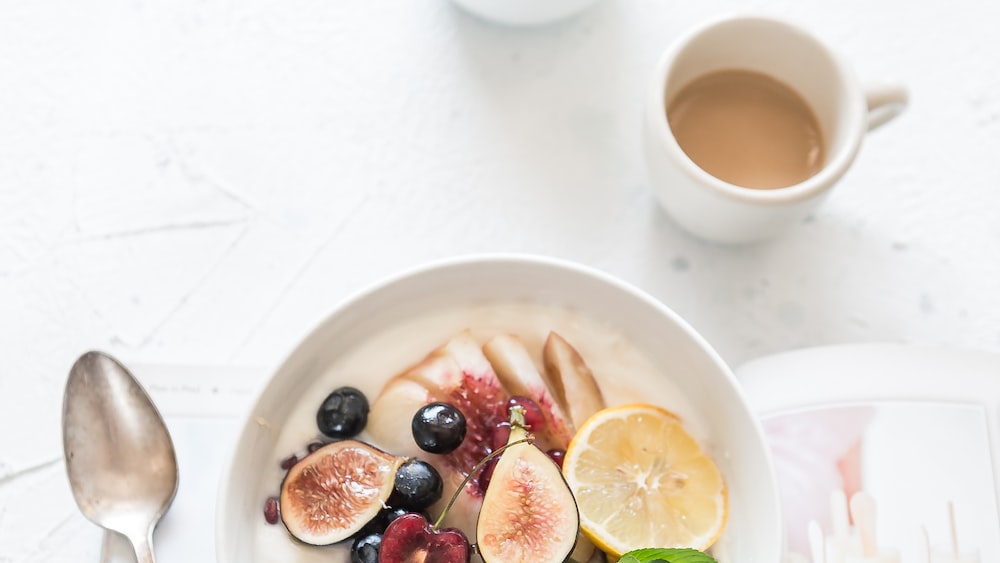 Think of it this way: while tackling a machine learning problem, would you not value clear, effective protocols? The reason we cherish clear algorithms in machine learning algorithms is an ode to clarity's power. When we communicate effectively, we build systems of trust that are as robust and reliable as a top-of-the-range tech gizmo.
Effective communication is the root of strong relationships and a key strategy in building trust.
Admitting Mistakes
Gulp! Admitting mistakes? Yes, you heard right. All of us err (some more than others), and to err is, as they say, human! Rather than frantically sweeping errors under the proverbial rug, it's crucial to own up, face the music, and dance the dance of contrition.
Remember the last time when you, in a hurried frenzy, inadvertently deleted a chunk of code or research data? Yeah, me too! It's like living a coder's horror movie complete with eerie music and nerve-wracking suspense. But one learns, my friend! For, admitting mistakes is an act of courage that not only adds another feather in your cap of trust, but also of respectability.
And hey, wasn't it Spiderman's Uncle Ben who said, "With great power comes great responsibility"? We acquire power when we admit our errors. Yes, it makes us vulnerable, but simultaneously makes us relatable; it paints us as humans, not mere unerring machines.
Demonstrating Empathy and Care
Effectively communicating, honoring commitments, admitting mistakes – all strategies blow their trumpets, but the true Pied Piper of trust, that's empathy and care. These two virtues echo in the hearts of those around us, creating a cosmic symphony of trust in their wake.
Demonstrating empathy means to sink into someone else's shoes and view the world from their eyes, feel the pebbles they stumble upon and the cool shade of their successes. And in doing so, we foster a feeling of mutual respect and understanding, crafting an environment conducive to trust.
Trustworthiness in Different Contexts
Trust, like a chameleon, changes its hue according to the environment. Subtle differences in various contexts can give trust another shade. Let's jump into the chameleon's colorful world and inspect how trust plays out in different spheres.
Trustworthiness in the Workplace
Ready for a hefty dose of reality? Here it comes: in a workplace environment, trust is everything. Without it, offices resemble a dreary landscape of not-so-happy-campers. On the other hand, a trust-filled workspace transforms into a thriving ecosystem of eagle-eyed go-getters.
Trust in the workplace is like lubricant to a rusty old gear system; workers function smoothly, efforts are synchronized, and productivity skyrockets. Everyone knows that Joe from Accounting will deliver his report on time, that Sarah in HR will resolve a dispute fairly, and that your boss, well, your boss will remember to bring the promised donuts on Friday!
A high-trust workplace augments both morale and performance. It's a wonderland where creativity blossoms, ideas sprout, and employees shine brighter than my bald uncle's pate on a sunny day. Let's admit it, who doesn't want to work where they feel trusted and empowering?
Trust in the workplace is essential for productivity, as it creates a thriving environment where workers can rely on each other and feel empowered.
Trustworthiness in Scientific Research
Imagine a world where scientific research had zero credibility. Scary, huh? That could be a reality if trust were not an integral element of research. Trust in research is as critical as coffee in Seattle.
Good research is built on foundations of trust, where data, analysis, and conclusions are accouter and reliable. What does this look like, realistically? Well, it's much like preparing for a big hike – rigorous planning, meticulous organization, and absolutely no cutting corners. What's asserted without evidence can (and should) be dismissed without evidence.
As we stroll through our journey of "how to improve trustworthiness", we reveal the intricacies of this virtue. As the Chinese philosopher Lao Tzu said, "The journey of a thousand miles begins with one step." My friends, let's take this step together.
Trustworthiness in Health Care
Ah, healthcare, that ever-turning hamster wheel of deciphering medical jargon and trying not to faint at the sight of a needle. In the healthcare sector, trustworthiness is both a physician's superpower and Achilles heel.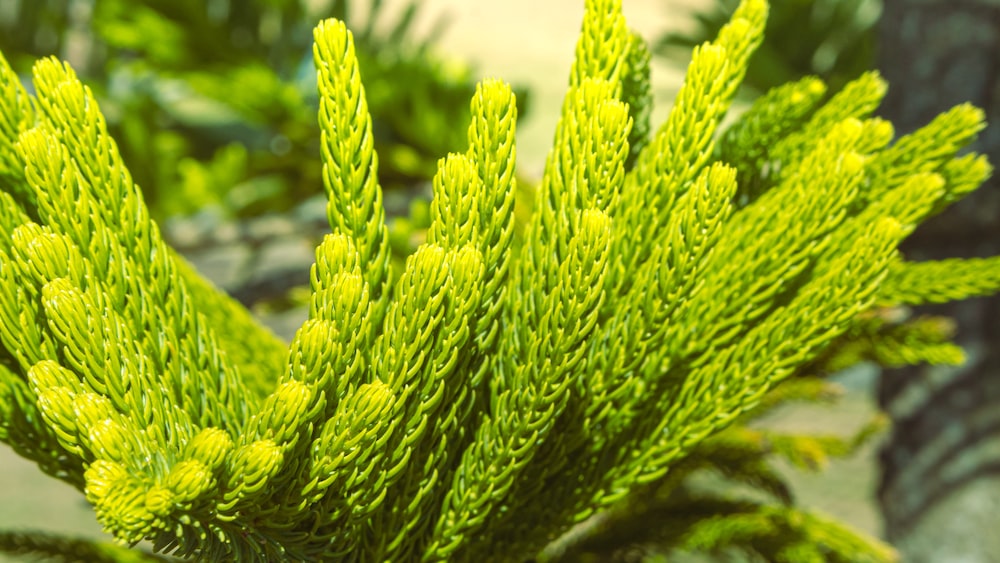 When doctors behave like the medical version of Sherlock Holmes – perceptive, open, and honest – their trustworthiness level skyrockets faster than my heart rate at the dentist's. However, veering off to dishonest practices like withholding vital information or sugar-coating diagnoses can turn their cape of trustworthiness into a shroud of deceit faster than you could say "stethoscope".
The key here is transparency and open communication. According to a study published in the Journal of the American Medical Association, trustworthiness could be improved through better information dissemination, encouragement of shared decision-making, and thorough patient assessments. So, less Dr. Jekyll and more Dr. House, minus the wisecracks.
Trustworthiness in Technology and Machine Learning
Shifting gears from stethoscopes to Silicon Valley, let's talk about trustworthiness in the realm of technology and machine learning. If humans were complex, algorithms are like trying to solve a Rubik's Cube blindfolded.
In this digital age, trustworthiness often feels like a wild goose chase in a labyrinth of ones and zeros. Like a digital Cyrano de Bergerac, our devices whisper sweet promises of efficiency and accuracy. But if the values coded during their deployment are misleading or incorrect, these digital darlings can turn into deceptive demons.
Concrete strategies for improving trustworthiness include implementing responsible AI practices, such as fairness, reliability, privacy, and robustness. Advanced methodologies, like FMEA (Failure Mode and Effects Analysis), can also be used to predict and prevent possible failures, ensuring the technology and machine learning systems we trust are as reliable as they claim to be.
FAQs
1. How can I measure my trustworthiness?
To measure your trustworthiness seems tricky as it's as elusive as a chameleon on a rainbow. Sure there's no metric scale or measuring tape but self-reflection and feedback from others can provide valuable insights into your integrity, reliability, and transparency. Remember trustworthiness is gauged in the eyes of the beholder.
2. Can trustworthiness be learned or is it innate?
Questioning if trustworthiness can be learned is like asking if a leopard can change its spots. In actuality, while we're born blank slates, trustworthiness is a trait that can be developed and nurtured over time through learning and practice.
3. How can trustworthiness impact my professional life?
Contemplate on how trustworthiness impacts your professional life, it's akin to a golden ticket in Charlie's chocolate factory. Trust from colleagues and superiors can open doors to more opportunities, improve collaboration, and foster a more positive workplace environment.
4. What are some common mistakes that diminish trustworthiness?
Pondering over common mistakes that diminish trustworthiness? Here's the scoop. Dishonesty, breaking of commitments, inconsistent actions, and lack of transparency often top the list. These actions are like trust termites silently gnawing away at the foundation of your trustworthiness.
Conclusion
Just as the wise Rafiki said, "Look harder," the journey of self-improvement demands patience and constant learning. Applying these strategies on how to improve trustworthiness can lead you to unopened doors of opportunities and pathways to stronger relationships. Despite the historically tense relationship between hamsters and treadmills, you indeed have the power to create your own narrative and break free from the wheel.
It's a slippery slope from trust to mistrust, but with consistent effort and self-reflection, you can continually ascend the mountain of credibility. And remember, trustworthiness isn't a sprint; it's a marathon that rewards value over velocity.
So, dear reader, embark on your journey, armed with these insights, towards being the most trustworthy version of yourself. I'll be here, cheering you on from the sidelines like a proud parent at a school play. Step forth, my friend, and remember to enjoy the trail as much as the summit.
Until next time,
Fabian.
Share with your Friends: