Why Self-Reflection is Important: The Key to Personal Growth
We live such busy lives that it's easy to forget about our own progress and achievements. Taking the time for reflection is key – not just for self-improvement but also for professional growth! Acknowledge your successes, note what motivates you most sincerely, and keep track of where you want to go in life.
Doing this will help guide us on a path towards meaningful goals we can be proud of; let's take some now moments out together to explore why reflecting helps set us up for long-term success.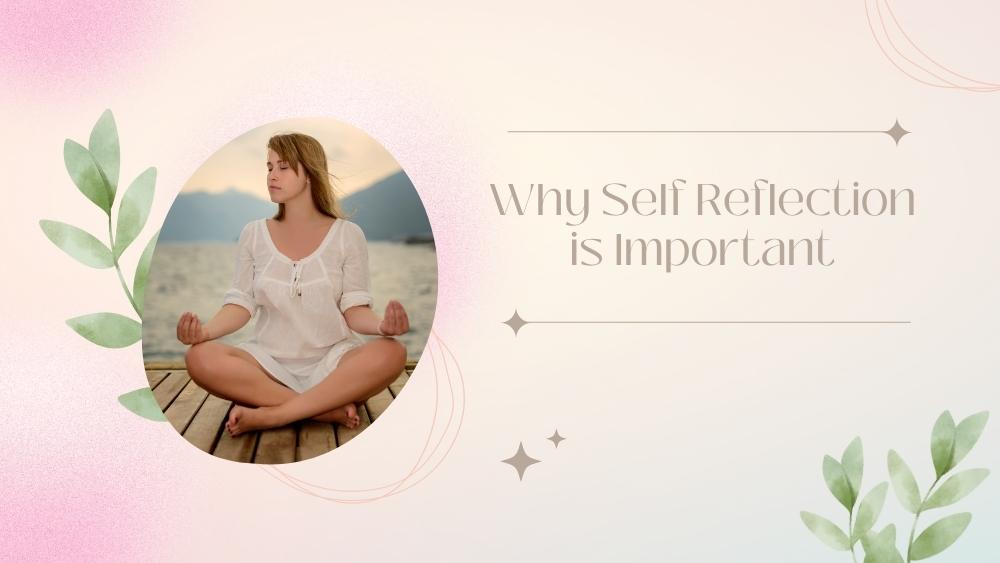 What Is Self-Reflection?
Reflection is the key to understanding ourselves to make conscious decisions about our lives. By taking time out of each day for some honest self-reflection, you will expand your awareness and gain clarity on what truly matters most in this world!
This practice helps us create an intentional path forward – open yourself up to it today!
Why Self-Reflection Is Important
Reflection isn't just a tool for self-evaluation. It can also open up new paths to creative solutions. Reflecting on your strengths and weaknesses helps you become more aware of how to solve problems best and make better decisions.
Additionally, self-reflection enables us to develop self-awareness and self-confidence, clarify personal values, and prepare for new tasks. Reflection can also help build self-efficacy by allowing us to recognize our successes more meaningfully.
We can achieve tremendous success in any area of life through introspection and reflecting on our actions, attitudes, and behaviors. With self-motivation as the driving force for personal development and growth, reaching new heights is possible.
We can achieve tremendous success in any area of life through introspection and reflecting on our actions, attitudes, and behaviors.
Recognizing and understanding how self-reflection can benefit those in a team or group setting is also essential. Everyone can benefit from taking a step back, reflecting on their role within the team, and assessing how they impact group dynamics.
Doing so allows us to understand precisely where we are succeeding and identify areas for improvement – all of which lead to increased self-awareness that helps foster collaboration among our peers.
Everyone has a hand in building an effective and collaborative work environment, so self-reflection is crucial. Taking the time to look inwardly allows us to recognize how our own behavior influences those around us – making it easier for everyone on your team to come together productively.
Self-reflection could be your key to unlocking success. It's an invaluable tool that helps us recognize and build upon both our strengths and weaknesses – so don't underestimate its power!
Through intentional introspection, you're paving a path of opportunity for true fulfillment within yourself and on collaborative projects with others – now, THAT is something worth striving for.
How To Implement Self-Reflection
To reap the maximum rewards, honing your self-reflection abilities is an effort that should be undertaken frequently. Here are some tips on how to develop self-reflection: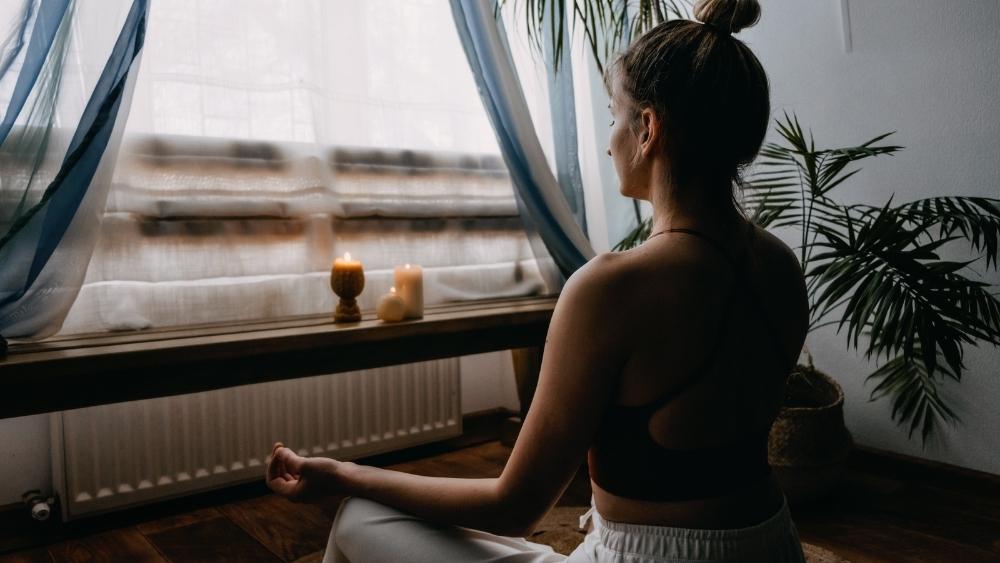 1. Take time out each day to reflect: Set aside time every day for self-reflection; even 5 minutes can be enough.
2. Journal: Writing down your thoughts can help you gain clarity on personal values and goals. There are dozens of studies that show what a huge impact journaling has on mental health and overall well-being.
3. Be honest: Self-reflection should focus on what you can improve and acknowledge any strengths and successes.
4. Set self-improvement goals: Self-reflection should be used to set goals for self-improvement so you can work towards these in the future.
5. Be mindful: Mindfulness is a powerful tool that allows us to be aware of our thoughts and emotions and develops greater self-awareness. We can generate immense insight into ourselves through intentional reflection in the present moment.
Reflecting on oneself is an invaluable skill that can take you to the next level. By taking a moment to look within, you can tap into your inner confidence and motivation while also discovering strategies for unlocking greater levels of success.
Benefit Of Self-Reflection
Reflecting on oneself is an essential part of any journey for self-improvement. It assists us in understanding who we truly are and helps identify areas where growth may be necessary to reach our fullest potential.
Everyone has unique strengths and weaknesses – evaluating these allows us to unlock new capabilities and reach our greatest potential. With a clear understanding of where we shine and what resources are needed for success, there's absolutely nothing standing in the way of extraordinary outcomes.
Taking a few moments to reflect on ourselves can lead us down the path of self-discovery and reignite our relationships with those we care about, making them stronger than ever. When we consciously explore how our decisions affect others, it brings out the best in all of us – transforming us into better friends, colleagues, and family members.
Taking a moment to reflect on our wins and strengths is essential for cultivating self-confidence. With this inner strength, we can approach any challenge with optimism and conviction in our ability to succeed!
It also allows us to self-correct when needed; self-awareness is essential when understanding our shortcomings and mistakes so that we can learn and grow from them.
Through the power of self-reflection, we can make amazing investments in our well-being. Taking time out to really get to know ourselves leads us on a journey that results in positive mental, emotional, and physical rewards.
Self-reflection helps cultivate self-compassion. By turning inward and understanding ourselves better, we become more accepting and kinder to ourselves. This self-compassion strengthens our self-worth and self-esteem, giving us the boost we need to take on anything that comes our way.
To realize our highest potential, self-reflection is a must. It's the key to building genuine self-confidence while cultivating deep compassion and wisdom to learn from your good and bad experiences.
Taking time out of each day for introspection empowers us on many levels; it's how we can become our best selves.
Self-Reflection Questions to Ask Yourself
When life becomes overwhelming, it's natural to want to put our heads in the sand and ignore the stress and woes that weigh upon us. But, we must remember – if we don't take time for personal reflection and honest introspection, we risk missing out on opportunities for meaningful growth.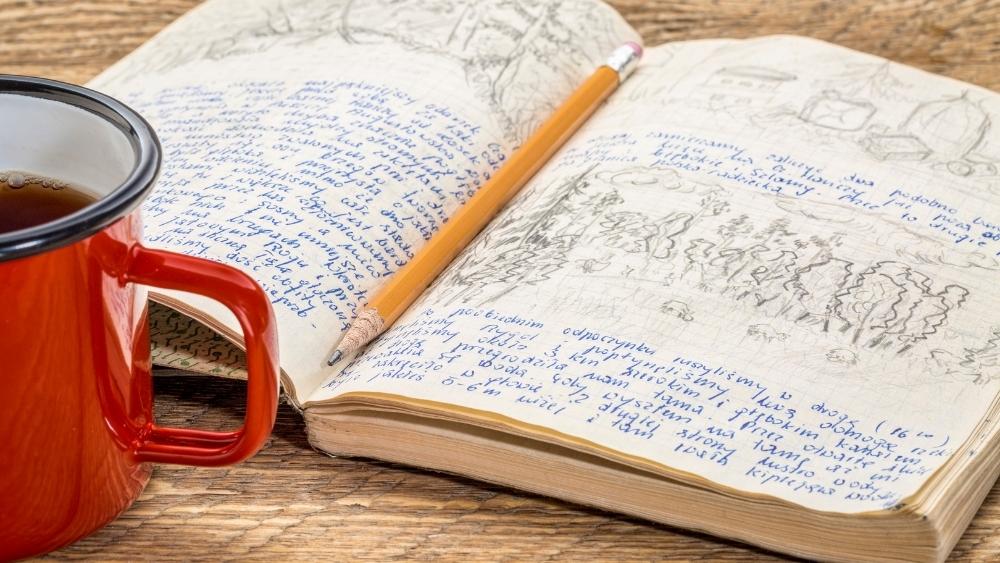 Practices like journaling and meditation are great tools for getting into the practice of self-reflection. But even just jotting down a few questions you ask yourself can help get your mind thinking. Some examples of reflective questions include:
Grab a pen and paper and answer the following questions:
What are my core values, and am I living in alignment with them?
What are my strengths, and how can I use them to achieve my goals?
What areas of my life need improvement, and what steps can I take to address them?
What are my short-term and long-term goals, and what progress have I made toward achieving them?
What brings me joy and fulfillment, and how can I incorporate more of those activities into my life?
What are the most significant lessons I've learned from my past experiences?
How do my thoughts and beliefs influence my actions and decision-making?
How well do I manage stress, and what coping strategies can I develop to improve my resilience?
How do I practice self-care, and how can I prioritize my well-being more consistently?
What are my emotional triggers, and how can I better manage my reactions?
How do I communicate with others, and what steps can I take to enhance my interpersonal skills?
What boundaries have I set in my personal and professional life, and are they effective in maintaining balance?
How do I define success, and am I on the right path to achieve it?
What habits or patterns must I change or eliminate to reach my full potential?
What am I grateful for in my life, and how can I cultivate a greater sense of gratitude and appreciation?
Taking some time each day to ask yourself these types of questions can lead to finding inner peace, greater purpose, and understanding within yourself.
What Are The Five Steps For Self-Reflection?
Taking five simple steps can help you to explore who you are on a deeper level and become more aware of the thoughts, feelings, emotions – even behavior – that makeup YOU. The steps are as follows:
1. Identify Your Thoughts
This step involves identifying what you are thinking about the situation or experience. It's essential to take an inventory of all your thoughts and feelings to self-reflect honestly and effectively.
2. Question Your Thoughts
Once you have identified your thoughts, it's important to question whether or not they are accurate and how valid they are. This allows you to look at the thought objectively and make necessary corrections while self-reflecting.
3. Examine Your Feelings
Once you have identified and questioned your thoughts, it's important to examine the feelings associated with them. It is important to understand why certain emotions are triggered by different experiences and how they can influence our behavior.
4. Assess the Situation
Assessing the situation involves looking at it objectively and understanding how it impacts you and others. It's important to be self-aware of our behavior and examine how it affects those around us.
5. Make Adjustments
The last step of your personal growth journey is the most important: making adjustments for a brighter and better future! Self-reflection should be used as an opportunity to learn more about yourself without judgment or criticism – it's our chance to break boundaries, challenge beliefs, and develop into who we are meant to become.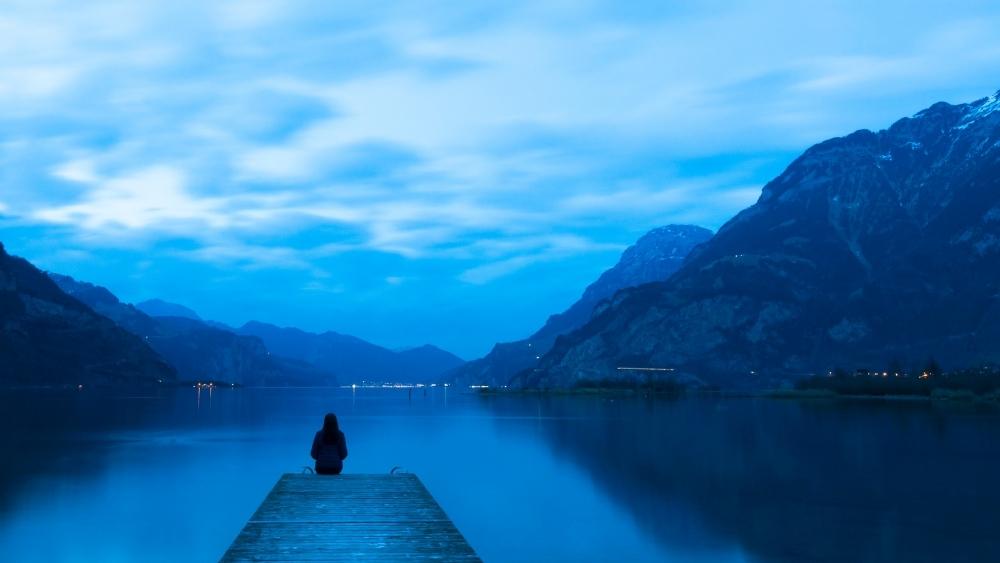 FAQ's
What is self-reflection in psychology?
Self-reflection in psychology refers to reflecting on our thoughts, feelings, and behaviors to understand ourselves better and ultimately become our best selves. Self-reflection can provide insight into why certain things trigger us and how we can adjust our thoughts, feelings, and behaviors to move forward.
What is the impact of reflection?
Reflecting on yourself can have a powerful effect. Self-reflection can illuminate our innermost selves and push us toward self-improvement. Taking time for introspection can help us recognize our strengths AND weaknesses and understand how we affect those around us – allowing us to make positive changes in all aspects of life!
How do you reflect on yourself?
Self-reflection is the perfect tool for diving deep within yourself and understanding what drives your thoughts, feelings, and behaviors. By questioning their accuracy without judgment or criticism, you can assess situations objectively to make positive adjustments moving forward. Take this opportunity as an invaluable gift of personal growth.
Can self-reflection be done in the classroom?
Yes, self-reflection can be done in the classroom. Both teachers and students must pause and reflect on their experiences to gain self-awareness and better understand how their behavior affects those around them.
What is the power of self-reflection?
The power of self-reflection lies in its ability to help us better understand ourselves and our actions. Self-reflection allows us to tap into a deeper understanding of ourselves, from recognizing strengths, identifying weaknesses and areas for growth, and boosting confidence – all while offering insight regarding how our actions impact those around us. It's an invaluable tool for developing self-awareness that will pay off over time!
Conclusion
Self-reflection is a valuable asset in our personal development journey. It helps us to gain insights into ourselves and those around us, identify strengths & weaknesses, boost confidence levels, and equip us with the tools we need to grow continuously.
Taking time for introspection can certainly aid each of us on our path toward becoming truly exceptional versions of ourselves!
Reflection on oneself is an invaluable practice that should be consistently revisited. Embracing opportunities for self-examination allows us to cultivate a deeper understanding of ourselves and the world around us; it's one journey worth taking time after time!
I wish you the best! Fabian.
Share with your Friends: