15 Brilliant Social Responsibility Examples You Need to See
In today's rapidly evolving world, social responsibility has become a vital aspect for businesses and individuals alike. If you've ever wondered how companies and people can positively impact society, then this blog post is for you! We'll explore 15 eye-opening examples of social responsibility across corporations, communities, and personal actions – all aimed at creating a better world for generations to come.
With insights from successful companies to everyday heroes making a difference in their community, there's something here for everyone who wants to elevate their moral compass.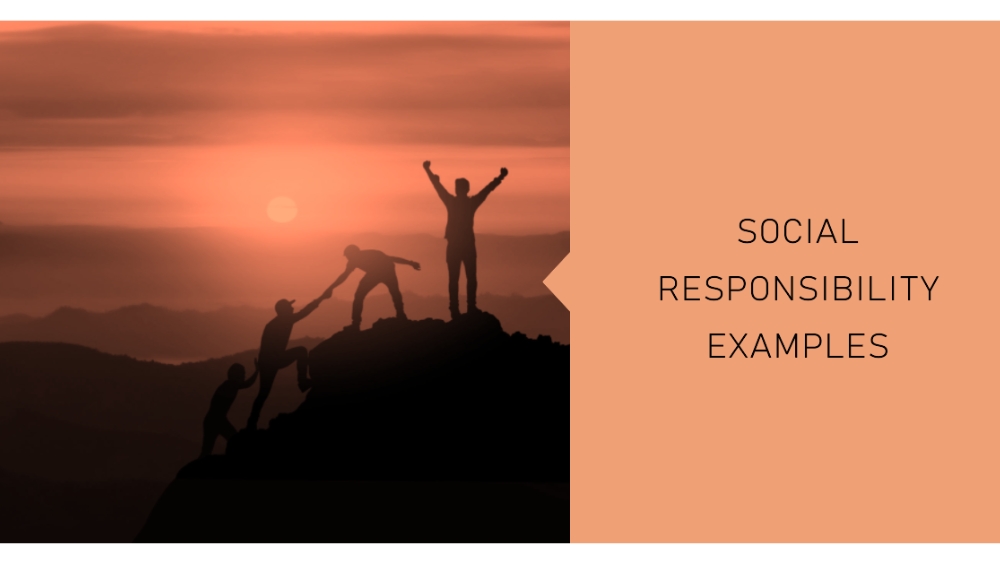 5 Corporate Social Responsibility Examples
Some examples of corporate social responsibility include:
1. Committing To Environmental Sustainability
As someone who is curious and eager to make a positive impact on the world, committing to environmental sustainability is one crucial way you can exercise social responsibility.
This means making conscious choices to minimize your carbon footprint and reduce pollution while promoting the sustainable use of natural resources. For instance, consider conserving water by turning off taps when not in use or using reusable water bottles instead of single-use plastic bottles.
You may be interested to know that environmental responsibility resonates deeply among millennials; according to a 2019 Deloitte survey, this generation prioritizes environmental protection as they make their consumer choices.
2. Promoting Ethical Business Practices
As you strive to make a positive impact on the world, promoting ethical business practices is essential. By incorporating transparency, fairness, and integrity into your company's operations, you can foster trust among customers while also helping create a more sustainable and equitable future for everyone involved.
Take Patagonia, for instance – they've set an inspiring example in the apparel industry by using organic cotton and recycled materials to produce eco-friendly products while providing fair wages to their workers.
They even offer their staff paid time off for volunteering! Another great illustration of social responsibility is TOMS Shoes – with every pair purchased, they donate one pair to someone in need across various countries.
These brands are proof that promoting ethical business practices not only enhances customer trust but also contributes significantly towards a better society at large.
3. Supporting Community Initiatives
As someone who is curious and eager to make a positive impact, supporting community initiatives is an excellent way to practice social responsibility. Companies that engage in this form of corporate social responsibility (CSR) focus on benefiting their local communities by contributing resources or participating in projects that address critical issues like education, healthcare, or economic development.
For example, take the case of a company that collaborates with nonprofit organizations to deliver food and supplies to families struggling during difficult times or natural disasters.
By partnering with such businesses, you become part of their mission – making the world a better place on both individual and collective levels. Another example could include how some companies sponsor local youth sports teams, providing uniforms and equipment while fostering healthy habits for children in the community.
Corporate Social Responsibility initiatives strive to have a positive impact on society, nature, and the community.
4. Investing In Employee Well-being
Investing in employee well-being is a crucial part of corporate social responsibility (CSR). When companies prioritize the health and happiness of their employees, they foster higher-quality relationships between colleagues and promote more productive work environments.
As an individual who wants to improve yourself, it's worthwhile to seek out companies that invest in employee wellness. This could include offering mental health resources like therapy or counseling services, flexible schedules that allow for better work-life balance, or encouraging physical activity through gym memberships or sponsored fitness classes.
5. Charitable Giving And Philanthropy
If you're looking for ways to improve your social responsibility efforts, charitable giving and philanthropy are two great places to start. By donating money or other resources to nonprofit organizations or community initiatives, businesses and individuals can make a positive impact on society.
One company that stands out for its philanthropic responsibilities is Microsoft. The tech giant's giving program has donated over $5 billion in cash and software since 1983 to a wide range of nonprofits around the world.
They also encourage their employees to volunteer their time and skills through matching grants programs which double the impact of the employee's contribution.
5 Social Responsibility Examples For Individuals
Individuals can exhibit social responsibility by:
6. Volunteering And Community Service
I have found that volunteering and community service can be a great way to give back to society and improve oneself. Here are some examples of how one can get involved:
Find local volunteer opportunities through websites like VolunteerMatch or by contacting local non-profit organizations directly.
Organize a charity event or fundraiser for a cause that you're passionate about.
Participate in community clean-up initiatives such as litter pick-ups or tree planting events.
Volunteer at a nearby food bank, soup kitchen, or homeless shelter to help those in need.
Mentor youth in your community by volunteering with youth organizations or coaching sports teams.
Offer your skills and expertise pro bono to local charities and non-profits that may benefit from them.
Participate in blood donation drives, bone marrow registry signups or organ donation programs to contribute towards saving lives.
Join local advocacy groups working towards social justice issues such as climate change, human rights, and gender equality.
Engage in disaster relief efforts by donating money, supplies or volunteering at shelters during emergencies.
Through volunteering and community service, one can make a positive impact on society while also gaining new skills and experiences. Studies have found that employees who are engaged and have high well-being were 19% more likely to volunteer their time. So not only does it benefit society, but can also improve employee morale which is great news for individuals who work within an organization.
7. Supporting Local Businesses
I think it's important to support local businesses that prioritize social responsibility. By doing so, we can contribute to positive change and encourage other businesses to follow suit.
For instance, I recently discovered a local coffee shop that sources its beans from fair trade farms and only uses biodegradable cups and straws.
In addition to the environmental benefits, supporting socially responsible local businesses also has economic advantages for our communities. When we choose to shop at these places, we are helping small business owners succeed while keeping money circulating within our own neighborhoods.
8. Conserving Resources And Reducing Waste
One simple way to improve your social responsibility efforts is by conserving resources and reducing waste. This can be achieved in various ways, such as recycling, using energy-efficient products and appliances, reducing water usage, and choosing sustainable products.
For instance, did you know that Adidas has partnered with Parley for the Oceans to produce new sneakers made from plastic waste? More brands like Adidas are gradually adopting environmental practices that focus on reusing materials to save resources and reduce waste.
As individuals become more socially conscious, they prefer businesses that prioritize sustainability efforts like these.
9. Promoting Diversity And Inclusion
As someone who wants to improve themselves, you may be wondering how promoting diversity and inclusion can contribute to social responsibility. Well, promoting diversity and inclusion in the workplace is crucial not only for creating a welcoming environment but also for improving business operations.
Employers who adopt diverse hiring practices often see increased employee motivation, satisfaction, and productivity.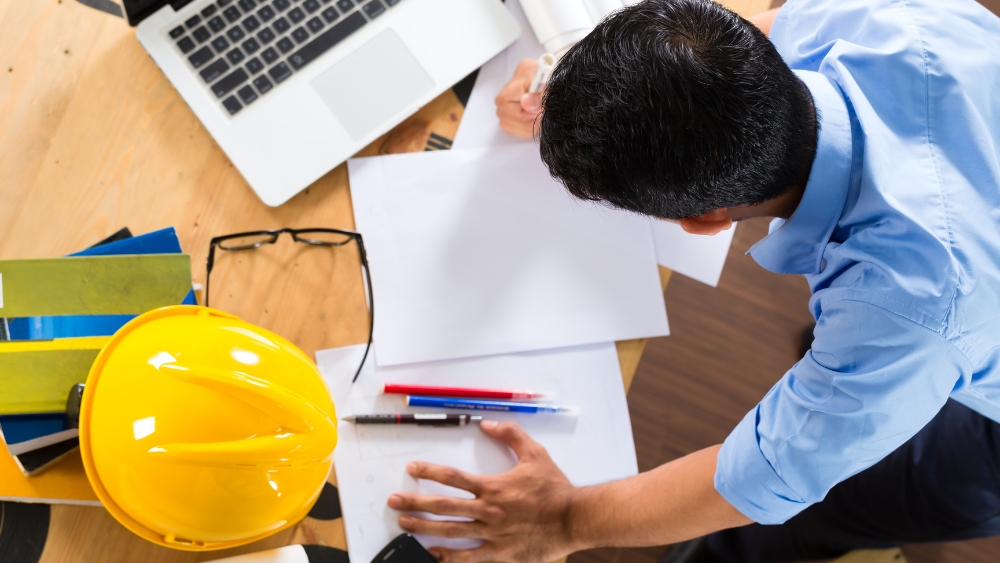 For instance, organizations can employ affirmative action programs that promote the hiring of underrepresented groups or initiate training programs for current employees on cultural awareness.
These efforts go beyond compliance requirements and demonstrate a commitment to fair treatment of all employees regardless of their background.
10. Ethical Purchasing And Consumer Choices
When I make a purchase, sometimes it's important to me that the company behind the product or service aligns with my values. Ethical purchasing involves making choices based on socio-economic and environmental impacts.
One way to ensure that you are making socially responsible purchases is by looking for certification labels such as Fairtrade or Rainforest Alliance when buying food products like coffee and chocolate.
Another approach is to support B Corporations, which prioritize social responsibility in their business model.
5 Social Responsibility Examples For Communities
Communities can benefit from socially responsible businesses that:
11. Organizing Environmental Cleanups And Conservation Efforts
If you're looking to get involved in environmental conservation efforts, organizing cleanups and conservation projects is a great place to start. Here are some ideas for projects that you can lead or join:
Beach cleanups: Help pick up litter and debris from your local beach or shoreline. This helps prevent harmful pollutants from entering the ocean and harming marine wildlife.
Tree planting: Planting trees is a great way to increase the amount of greenery in your community and help combat climate change by reducing carbon emissions.
Community garden: Start a community garden where people can come together to grow their own produce. This promotes sustainable agriculture and helps reduce food waste.
Wildlife habitat restoration: Work with conservation organizations to restore habitats for endangered species, such as planting native plants or removing invasive species.
Recycling drives: Organize a recycling drive in your community to collect items that can be recycled, such as plastic bottles or paper products.
Energy audits: Conduct an energy audit of your home or workplace to identify areas where you can reduce energy consumption, such as installing LED light bulbs or using solar panels.
Water conservation efforts: Install low-flow showerheads and faucets, take shorter showers, and fix leaky pipes to conserve water.
By organizing these types of conservation projects, you'll not only make a positive impact on the environment but also inspire others in your community to do the same.
12. Supporting Local Schools And Education Programs
As someone who cares about social responsibility and making a positive impact on society, I believe that supporting local schools and education programs is crucial. Education is the foundation of our communities, and investing in it can have significant benefits for everyone involved.
Local businesses can help support their community by sponsoring school events or donating supplies to classrooms.
Philanthropic responsibilities are part of corporate social responsibility, so businesses that invest in educational programs are not only contributing positively to society but also improving their reputation among customers and employees.
For example, Johnson & Johnson has made significant investments in educational initiatives globally to improve access to quality healthcare worldwide.
13. Providing Job Training And Career Development Opportunities
As a socially responsible individual, I understand the importance of providing job training and career development opportunities for myself and others in my community. This is also an essential part of corporate social responsibility (CSR) for businesses that aim to create positive impacts on society.
For example, companies like Patagonia offer paid environmental internships to college students interested in sustainability practices. Meanwhile, Starbucks' "College Achievement Plan" provides eligible U.S. employees with full tuition coverage toward online bachelor's degrees through Arizona State University.
14. Promoting Access To Healthcare And Public Services
As someone interested in social responsibility, it's essential to recognize the importance of promoting access to healthcare and public services. Whether through corporate social responsibility programs or individual efforts, providing access to quality healthcare and vital public services can have a significant impact on society.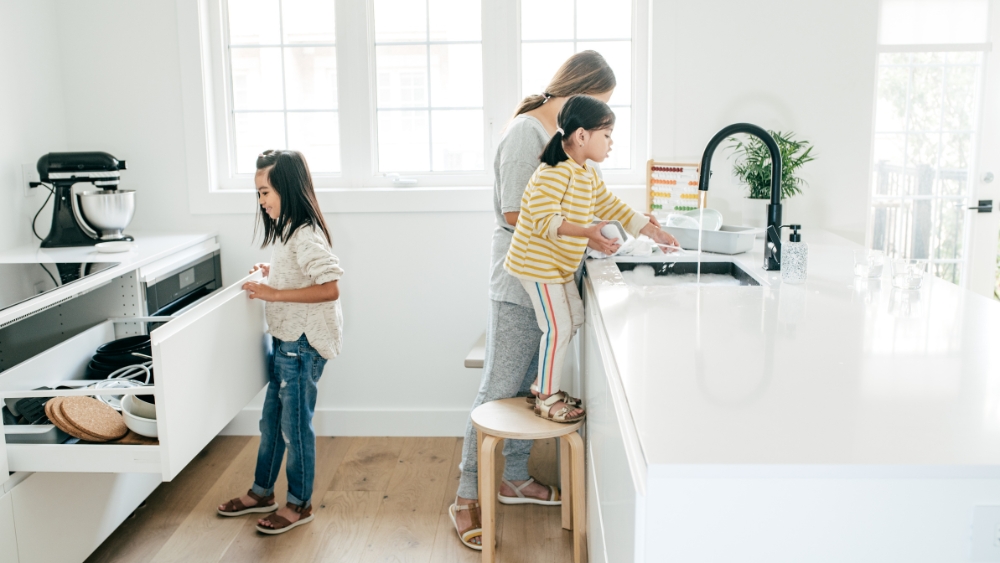 In the healthcare sector, this can mean hospitals and organizations prioritizing fair wages for employees or implementing ethical labor practices. Additionally, supporting community health initiatives, like free clinics or health fairs, can ensure that everyone has the opportunity to receive basic medical care regardless of financial limitations.
15. Advocating For Social Justice And Human Rights
When it comes to advocating for social justice and human rights, there are a multitude of ways that we can make a difference within our communities. This can include supporting advocacy organizations that align with our values, educating ourselves on issues facing marginalized groups, and speaking out against injustice whenever we see it.
One great example of this is the recent surge in support for the Black Lives Matter movement, which has sparked widespread conversations about systemic racism and police brutality in America.
Another way to advocate for social justice is by supporting policies that promote equity and inclusion. This can involve voting for lawmakers who prioritize these issues or pushing local governments to enact more progressive legislation – such as affordable housing initiatives or increasing access to healthcare services.
FAQs:
1. What is social responsibility, and why is it important?
Social responsibility refers to a company's duty to act in ways that benefit society beyond financial gain. It is important because it can improve the reputation of the company, create positive relationships with customers and other stakeholders, and have an overall positive impact on society.
2. What are some examples of companies practicing social responsibility?
Some examples include donating proceeds or a portion of profits to charity, implementing sustainable business practices, providing fair wages and benefits to employees, offering volunteer opportunities for employees, and promoting diversity and equality within the workplace and communities they serve.
3. How can consumers support companies that practice social responsibility?
Consume products from socially responsible companies by choosing brands that share similar values as yours; buy from organic/humanely-raised/fair trade-certified/locally-produced food retailers/vendors; recycle more items often such as paper and plastics reduce carbon footprints through energy-efficient electronics or alternative modes transportation whenever possible.
4. Are there any downsides to practicing social responsibility as a company?
The main downside would be the potential increase in costs associated with implementing these initiatives, which may result in decreased profitability for shareholders – but those losses could be offset by increased customer loyalty if done successfully (i.e., customers willing to pay premium prices knowing their dollars going towards supporting good causes).
Conclusion
Social responsibility is a crucial aspect of modern business practices. From large corporations to small businesses and individuals, everyone can make a positive impact on society and the environment through their actions.
In this article, we have explored 15 great examples of corporate social responsibility, which include investing in employee well-being, promoting ethical business practices, supporting community initiatives, and more.
We have also highlighted that socially responsible businesses tend to see benefits such as increased customer trust, improved employee morale and engagement, and financial growth.
I wish you the best! Fabian.
Share with your Friends: