Learn How to Journal: The Ultimate Guide to Self-Discovery
Are you ready to unlock the power of journaling in your life? Journaling is more than just jotting down daily experiences; it's an incredibly versatile and powerful tool for self-improvement, creativity, and mindfulness.
With proven benefits like reduced stress, increased mental clarity, and strengthened immunity, it's no surprise that many people are turning towards this age-old practice as a means of enhancing personal growth.
From expressive writing to gratitude lists, this comprehensive guide will give you everything you need to establish a successful journaling routine – regardless of your experience level. So, let us start with how to journal: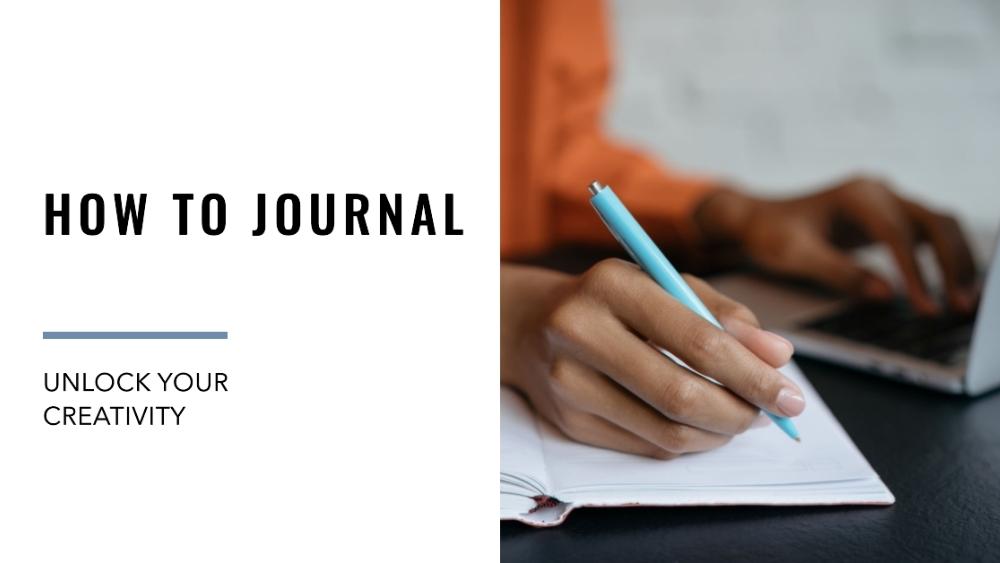 Demystifying Journaling
Journaling is a powerful tool for personal growth and development that can be demystified by understanding its benefits, different types, and how to find inspiration.
Understanding The Benefits Of Journaling
As someone who values personal growth and development, I'm always seeking ways to boost my motivation and inspiration. One powerful tool that has consistently supported me in this journey is journaling.
A primary advantage of journaling is the way it helps process emotions, especially for those recovering from trauma or dealing with challenging experiences. By engaging in expressive writing, we allow ourselves a safe space to confront our feelings head-on and gain perspective on them.
For instance, during a transitional period in my life, putting pen to paper provided me with clarity and led me down the path of healing. Furthermore, studies have shown that regular journaling can improve mental health by reducing anxiety levels and stress symptoms while boosting mindfulness and self-awareness.
As an individual motivated by personal growth, being able to reflect on how I spend my days empowers me to focus more intently on tasks aligned with my goals since I become aware of where I might be wasting valuable time or energy.
Journaling is an uncensored and personal way of writing down thoughts and feelings.
Different Types Of Journaling
Journaling is an incredibly versatile practice that can be adapted to suit anyone's personal growth and development needs. There are numerous types of journaling you can explore, each offering unique benefits and opportunities for self-improvement, motivation, and inspiration:
Reflective Journaling: Allows you to document your thoughts, feelings, and experiences in a detailed manner, promoting introspection and self-awareness.
Daily Journaling: A regular practice of capturing the events, emotions, and insights from each day to track personal growth over time.
Art Journaling: Combining visual elements with written content to document experiences or express emotions through creativity.
Visual Journaling: Primarily using images such as photographs or illustrations to represent thoughts or ideas instead of traditional writing.
Stream of Consciousness Journaling: Writing continuously without any filters or editing, letting your thoughts flow freely onto the paper.
Bullet Journaling: An efficient method of keeping track of tasks, goals, habits, appointments using a combination of symbols and short sentences in an organized manner.
Calendar Journaling: Recording daily memories or significant events on a calendar format for quick referencing and memory-keeping purposes.
Meditation Journaling: Documenting insights gained during meditation sessions to improve mindfulness and mental health.
Video Journaling: Recording oneself talking about personal experiences or ideas in a video format for those who find verbal expression more comfortable than writing.
Travel Journaling: Capturing the memories, lessons, and stories from travels around the world by combining writing with souvenirs like ticket stubs or postcards.
Tarot Journaling: Utilizing tarot cards as prompts for exploring personal development themes through reflection on their symbolism and meaning in relation to one's life journey.
With so many different types of journaling available, it becomes easier than ever to find a method that resonates with our unique interests and personal growth goals. Experimenting with various styles helps us discover the power of journaling as a significant tool in developing self-awareness, fostering creativity, and cultivating mindfulness in our everyday lives.
How To Find Inspiration For Your Journal
Finding inspiration for your journal can often seem challenging, especially when you are just starting on this journey of personal growth and development. However, inspiration is everywhere around us – we simply need to open our minds to it.
Start by observing the world around you; nature, people, and everyday life events can all serve as sources of motivation and thought-provoking ideas.
For instance, try making a list of things that make you happy or grateful – this could include anything from a beautiful sunset to the support of loved ones or even something as simple as enjoying your favorite meal at the end of a long day.
Turning daily life moments into creative prompts will enable you to maintain an engaging journal that chronicles both mundane occurrences and extraordinary happenings alike.
Additionally, consider trying out various types or styles of journaling, such as bullet journals or even art journals, to further expand your horizons in self-expression.
Formats And Methods Of Journaling
Different formats and methods of journaling include stream-of-consciousness, bullet journaling, gratitude journaling, goal-oriented journaling, and even video journaling.
Stream Of Consciousness
Stream of consciousness is a method of journaling that allows you to write down everything that comes to mind without worrying about structure or format. It's an excellent way of unloading all the thoughts and ideas in your head and exploring them without any rules or guidelines.
Many writers use this technique as they try to represent the true nature of our consciousness, rendering the flow of myriad impressions such as visual, auditory, physical, and emotional.
Even if you're new to journaling or just looking for a way to explore your thoughts more deeply with words on paper, stream-of-consciousness may be just what you need. So grab a pen and piece of paper (or open up a blank document on your computer) and start writing whatever comes into your head – whether it's related to something specific or completely random.
Stream of consciousness journaling has various benefits, such as exploring thoughts and ideas without rules or formatting to unload everything from the mind.
Bullet Journaling
Bullet journaling is a versatile and creative form of journaling that has taken the world by storm. It's a specific way of planning out tasks, important dates, and long-term goals in an easy-to-read bulleted format.
This method was created by New York-based product designer Ryder Carroll and offers an efficient way to keep track of your life with only a pen and paper. Bullet journals can serve multiple purposes, such as being a calendar, to-do list, goal-tracker, or even as a diary.
Additionally, bullet journaling allows for personalization through unique layouts, designs, or symbols, which are tailored to fit any style or individual preference.
Gratitude Journaling
Gratitude journaling is a practice that involves expressing gratitude and appreciation for the things we have in our lives. By taking time to reflect on what we are grateful for, we cultivate an attitude of positivity and shift our focus towards the good things in life.
This practice can be done in various ways, such as jotting down a few things you're grateful for at the end of each day or keeping a dedicated gratitude journal.
To start your own gratitude journaling practice, try setting aside just five minutes each day to write down three things you're thankful for. These might be anything from having supportive friends or family members to enjoying your favorite meal earlier in the day.
Over time, this simple act of reflection will train your brain to see even more positive aspects of your life that you may have previously overlooked.
Science shows that gratitude journaling can benefit many aspects of life, such as relationships, ability to adapt to change, mediating conflict, and life satisfaction.
Goal-Oriented Journaling
One type of journaling that can be particularly helpful for personal growth and motivation is goal-oriented journaling.
For instance, you might set a goal to start a business within the next year. In your journal, you could break down that larger goal into smaller steps or milestones – such as conducting market research or creating a business plan – and use regular entries to document your progress towards each one.
By regularly engaging in this type of structured reflection and planning through journaling, individuals can gain clarity about their values and priorities, develop greater self-awareness around their strengths and weaknesses in pursuing their goals, and build confidence through celebrating even small successes along the way.
Video Journaling
Video journaling is a new format for journaling that can be helpful for individuals who prefer to express themselves verbally rather than in written form. Instead of writing out their thoughts, feelings, and experiences, video journalers record themselves speaking about what's on their mind.
Video journals can also include visual elements like scenery or objects that hold significance to the individual. One benefit of video journaling is that it allows individuals to watch and hear themselves talking through their emotions, which may provide a different perspective or clarity on what they are going through.
Getting Started With Journaling
Choose a journal that speaks to you, invest in high-quality writing tools, find a quiet and comfortable space, set realistic goals for each entry, and make it a consistent daily habit.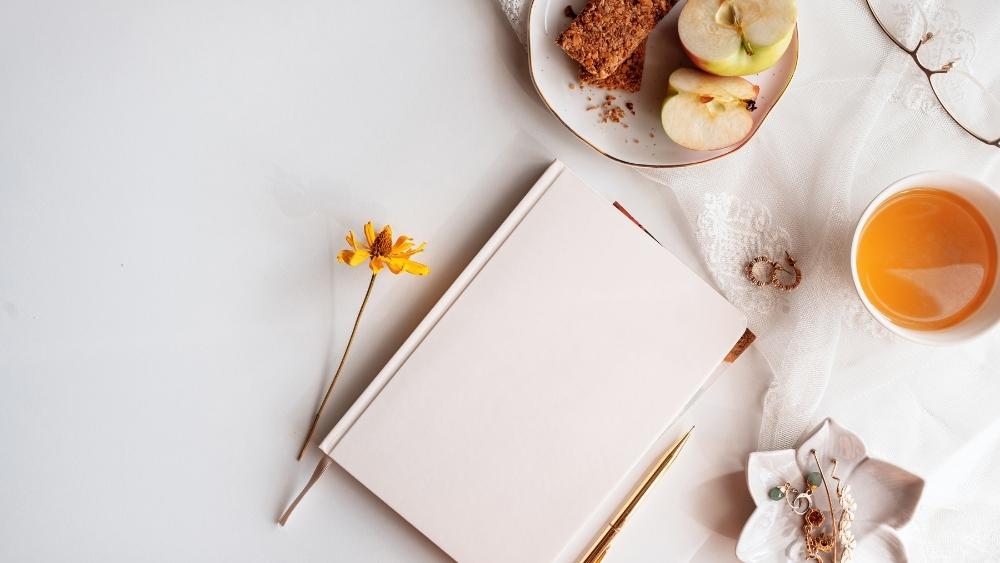 Choosing The Right Journal And Writing Tools
When it comes to journaling, the right tools can make all the difference. Here are some tips on how to choose the perfect journal and writing tools for you:
Consider the format: Are you more comfortable with a traditional bound book or a spiral notebook? Do you prefer lined or unlined pages? Think about what will feel most natural for your writing style.
Choose a size that fits your needs: If you plan to carry your journal with you, consider a smaller size that's easy to fit in a bag or purse. If you want plenty of space for writing and drawing, a larger notebook might be a better choice.
Think about durability: If you're someone who tends to throw their journal in a backpack or take it on the go, look for one with sturdy covers and binding.
Select comfortable writing tools: Whether you prefer to write with pens, pencils, markers or colored pencils, choose ones that feel good in your hand and have ink or lead that doesn't smear or bleed through the paper.
Find inspiration from colors and designs: If aesthetics are important to you, look for journals with covers that inspire creativity and match your personal style.
Experiment with digital options: For those who prefer typing over handwriting, consider using apps or digital journals like Evernote or Day One.
Choosing the right journal and writing tools is an important part of creating a successful journaling practice. Take some time to explore different options until you find what works best for your personality and writing style!
Finding A Comfortable Space And Time
One of the keys to developing a consistent journaling practice is finding a comfortable space and time that works for you. This can be different for everyone, but it's important to create an environment that allows you to fully engage in the process without distractions or disruptions.
For some people, this might mean carving out a few minutes in the morning before starting their day, while others may prefer writing at night before bed.
In terms of space, find a place where you feel comfortable enough to open up and let your thoughts flow freely onto paper. It could be as simple as sitting at your kitchen table or curling up on a cozy armchair with a cup of tea.
Some people also like taking their journals outdoors to connect with nature or find inspiration from their surroundings.
Setting A Goal Or Intention For Each Entry
One of the most important aspects of journaling is setting a goal or intention for each entry. This can help give your writing direction and purpose, making it more impactful and effective in achieving personal growth and development.
For instance, if you are struggling with managing stress, you could set an intention to identify triggers that cause anxiety throughout the day or develop new coping mechanisms.
Research shows that goal-setting and planning can positively impact one's life by helping cultivate success in both professional and personal life. Writing down goals has been proven to improve cognitive benefits such as memory retention, focus, and problem-solving skills, while expanding upon them regularly helps deepen thoughts about overcoming struggles effectively.
Tips For Making Your Journaling Practice Consistent
Starting a consistent journaling practice can be challenging, but with these tips, it can become a regular part of your routine:
Set aside a specific time each day to journal, such as in the morning or before bed.
Use a timer to limit your journaling time so you don't feel overwhelmed or spend too much time writing.
Make it a habit by starting with small goals, such as journaling for five minutes per day and gradually increasing the time.
Keep your notebook and pen in an accessible location to encourage you to write consistently.
Don't be too hard on yourself if you skip a day of journaling. Remember that the important thing is to keep trying and make it a regular practice.
Consider finding an accountability partner or joining a group for additional motivation and support.
Regularly practicing journaling can have many benefits, including improved mental health and self-awareness. With these tips, you'll be well on your way to making journaling a consistent habit in your daily life.
Learning to journal consistently can be a powerful tool for self-improvement.
Tips For Maintaining A Journaling Practice
Consistency is key when it comes to journaling, and these five tips will keep you on track: set aside specific time slots for writing, write with a purpose or goal in mind, don't criticize your own writing, reflect on your entries frequently, and consider collaborative journaling.
Avoiding Self-Criticism
One of the most important aspects of maintaining a successful journaling practice is avoiding self-criticism. It's easy to fall into the trap of judging ourselves and censoring our writing.
It's essential to remember that there are no right or wrong ways to journal. Whatever we write, however messy or unorganized it may seem is valid and valuable because it reflects our unique perspectives and experiences.
Overcoming self-criticism is also crucial for promoting mental health, boosting self-confidence, and letting go of perfectionism-related anxieties.
Revisiting And Reflecting On Your Entries
One of the most powerful aspects of journaling is the opportunity to revisit and reflect on your entries. This practice allows you to gain deeper insight into your thoughts, feelings, and behaviors over time.
Reflecting on previous entries can also help you gain perspective during challenging times. When faced with a difficult situation, take some time to read through your past journal entries for similar situations.
Looking back at how you handled things in the past can give you a sense of hope and remind you that difficulties are temporary and will pass with time.
The Benefits Of Collaborative Journaling
Collaborative journaling can be an incredibly powerful tool for promoting social connection and support. Writing together with others can help to deepen relationships, promote empathy and understanding, and foster a sense of community.
Research has shown that collaborative journaling can have numerous positive outcomes, including reduced stress and anxiety, increased feelings of gratitude and positivity, improved self-awareness, and enhanced creativity.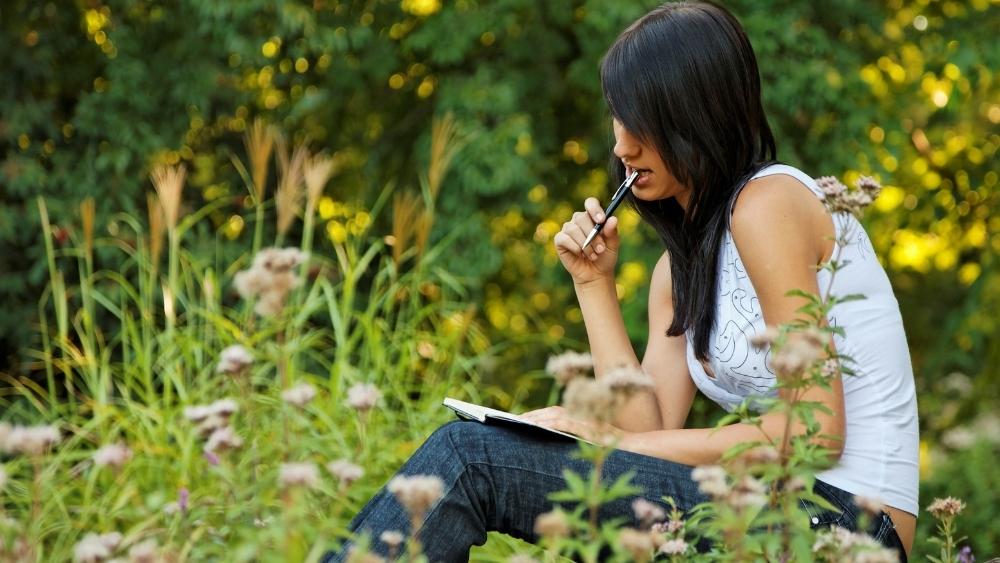 It is also a valuable tool for those who may feel isolated or disconnected from others due to geographic location or other factors. By sharing their thoughts with others through journaling, individuals are able to connect with like-minded individuals who share similar interests or challenges.
Prompts To Help You Get Started
If you're feeling stuck and don't know where to begin, our list of reflective, creative, and gratitude prompts can help jumpstart your journaling practice.
Reflective Prompts
Reflective prompts are a great way to start your journaling practice, as they allow you to dive deep into your thoughts and emotions. Here are some reflective prompts to get you started:
What am I grateful for today?
What was the highlight of my day?
What is something that made me happy today?
What is one thing I could have done differently today?
What is something that challenged me today, and how did I handle it?
How do I want to improve myself in the coming weeks/months/years?
What are some of my fears, and how can I work towards overcoming them?
What are some things that make me feel calm and centered?
Who inspires me, and why do they inspire me?
How can I be kinder to myself?
Reflective prompts like these can be a useful tool for personal growth and development, helping you to develop greater self-awareness and understand yourself better. By regularly reflecting on your thoughts and experiences through journaling, you may find that you gain greater clarity around your goals, your values, and what really matters to you in life.
So why not give it a try? Grab yourself a beautiful notebook or open up a new document on your computer or smartphone, set aside a few minutes each day for reflection, and see where the journey takes you!
Creative Prompts
As a writer or artist, sometimes it can be hard to find inspiration. Creative prompts can help you stretch your imagination and come up with new ideas.
Here are some creative prompts to help you get started:
Write a story from the perspective of an animal.
Draw or paint a scene from your favorite childhood memory.
Create a poem using only five words.
Write a letter to your future self.
Draw something that represents the color red without using the color itself.
Write about a character who has the power to control time.
Use lyrics from your favorite song as inspiration for writing or drawing.
Write about your dream life in five years.
Create art inspired by your favorite book or movie quote.
Write a short story about an unexpected friendship.
With these creative prompts, you can challenge yourself to think outside the box and create something unique and meaningful. Remember, there is no right or wrong way to approach these prompts – just let your imagination run wild!
Gratitude Prompts
Gratitude journaling is an excellent mindfulness practice that can help individuals notice and appreciate the good things in life. Here are some gratitude prompts to get started:
Write about a person who has positively impacted your life and why you are grateful for them.
List five things in your life that you take for granted and recognize their importance.
Describe a moment from your day or week where you felt genuinely happy.
Write about something beautiful that you saw or experienced recently and what made it special.
List three challenges or obstacles that you have overcome recently and how they have made you stronger.
Describe a skill or talent that you possess that makes you feel proud of yourself.
Write about a time when someone showed kindness to you unexpectedly and how it made you feel.
List ten things that bring joy to your life, no matter how big or small they seem.
Describe an experience from your past that taught you an essential lesson, and reflect on what you learned from it.
Write down at least one thing every day for which you felt gratitude, whether it was a delicious meal, a kind gesture from someone, or simply waking up feeling healthy.
Gratitude journaling can offer numerous benefits to our mental health, including improved mood, increased optimism, and reduced anxiety levels. By practicing gratitude regularly through prompts like these, we can cultivate more positivity in our lives and see the beauty in everyday moments.
How To Overcome Writer's Block
If you ever find yourself staring at a blank page or struggling to put your thoughts into words, we've got you covered with our tips for overcoming writer's block.
Tips For Dealing With Writer's Block
Dealing with writer's block is a common struggle for all writers, but when it comes to journaling, there are a few tricks that can help you push through and keep writing consistently. Here are seven tips for overcoming writer's block in relation to journaling:
Meditate – Take some time to clear your mind through meditation or deep breathing exercises. This will help you let go of any distracting thoughts and focus on the act of putting pen to paper.
Set a schedule – Establishing a writing schedule can train your brain to be in the right mindset at the same time each day. You'll start to associate this specific time with writing, which will help you feel more motivated and inspired.
Find your "sweet spot" – Experiment with different times of day to see when you feel most creative and inspired. Once you've found your sweet spot, try sticking to that same time for journaling each day.
Prepare ahead of time – Sometimes, writer's block can stem from feeling overwhelmed or disorganized. Take a few minutes before your scheduled journaling time to prepare your materials, choose prompts or topics, and get into the right headspace.
Keep going – Even if what you're writing isn't perfect or even very good, keep writing anyways! Sometimes pushing through the rough patches is necessary in order to find inspiration again.
Try something new – Switch up your routine by trying out different types of prompts (reflective vs creative), using different colored pens or markers, or experimenting with visual elements like collages or drawings.
Keep a dream journal – Dreams are another source of inspiration and creativity that we often overlook. By keeping a separate dream journal besides your regular one, you can tap into this part of your subconscious mind and spark new ideas when you need them most.
Remember that writer's block is temporary and everyone experiences it at some point- don't give up on your journaling practice just because you're feeling stuck in the moment. Use these tips to push through and keep writing consistently.
Ways To Inspire Yourself
Feeling uninspired can be frustrating, especially when you have goals and ideas you want to pursue. Here are some ways to inspire yourself and get motivated:
Take a break: Sometimes, stepping away from your work and doing something completely different can help clear your mind and spark creative thinking.
Try new things: Experiencing new activities or hobbies can expose you to fresh ideas and inspiration.
Listen to music: Music can evoke emotions and help set the tone for your writing or creative projects.
Connect with others: Engage in conversations with people who have similar interests or passions. This can lead to new perspectives and ideas.
Read books or articles: Reading material related to your interests or industry can provide insight into new ideas and approaches.
Set small goals: Breaking down larger tasks into smaller, achievable goals can help build momentum and motivation.
Practice self-care: Taking care of yourself physically and mentally by getting enough sleep, exercise, and healthy food can improve your overall well-being, leading to better productivity.
Experiment with different techniques: Trying out new writing exercises, brainstorming methods, or creative prompts may help overcome writer's block or generate fresh ideas.
Remember that everyone experiences periods of feeling stuck or unmotivated at times. By incorporating these tips into your routine, you may be able to find the inspiration you need to move forward with clarity and motivation towards achieving your personal growth goals.
Tools And Accessories To Enhance Your Journaling Practice
Incorporate your personal style into your journaling by investing in colorful notebooks, pens, stickers, and washi tape.
Different Kinds Of Journals
I have found that choosing the right journal and writing tools can make all the difference in your journaling practice. Here are some different kinds of journals you might want to consider for your own journaling journey:
Blank notebooks – These classic journals allow for complete creative freedom with no prompts or pre-defined sections.
Guided journals – These journals often come with prompts and sections to guide your writing, making them great for beginners or those who struggle with writer's block.
Bullet journals – These unique journals combine a planner, to-do list, and diary all in one. They offer complete customization and can be a great way to stay organized.
Travel journals – Perfect for documenting your adventures, travel journals often come with pockets or envelopes to store tickets, postcards, or other mementos from your trip.
Gratitude journals – Focusing on gratitude can have numerous mental health benefits, and these special journals typically prompt you to write down things you're grateful for each day.
Art journals – If you enjoy drawing or other artistic endeavors, an art journal may be the perfect fit for combining your written thoughts with creative expressions.
Health and wellness journals – These types of journals focus on helping you keep track of things like food intake, exercise routines, mood patterns, sleep habits, and more.
Morning pages/Stream of consciousness journals – Used by many writers as their morning routine, this type of journal is designed to be done first thing when you wake up. You simply write whatever comes to mind without any filter or judgment.
Season-of-life journals – Perfect for documenting specific phases in life (like pregnancy or a new job), these guided journals help you reflect on certain aspects of that particular time period.
Personalizing And Decorating Your Journal
I've found that personalizing and decorating my journal is an essential part of my journaling practice. When I choose a cover design that reflects my style, it sets the tone for what's inside.
Finding the right notebook is also important. A comfortable size, weight, and paper quality can make all the difference in our writing experience.
Adding touches that reflect your individuality not only makes journaling more enjoyable but can make it more effective as well. By making your notebook feel like a safe space where you're free to be yourself, you'll be more likely to open up about your thoughts and feelings.
Apps And Digital Tools For Journaling
As a person interested in personal growth and development, there are multiple digital journaling tools you can use to enhance your journaling experience. Here are some apps and digital tools for journaling:
Using these digital journaling tools can boost productivity and well-being in just a few minutes a day as they offer additional features beyond pen and paper such as password protection, cloud-syncing capabilities for backup, reminders for consistent practice etc., making it more convenient than traditional methods for maintaining a consistent journaling habit.
FAQs:
1. What is journaling and how do I get started?
Journaling is the practice of writing down your thoughts, feelings, experiences or anything that comes to mind in a dedicated notebook or electronic format. To start, simply grab a pen and paper (or open a blank document on your computer), set aside some time each day or week to write, and let your thoughts flow freely onto the page.
2. How can journaling help improve my mental health?
Journaling has been shown to have many benefits for mental health including reducing stress and anxiety levels, increasing self-awareness and emotional intelligence, improving mood regulation skills and enhancing overall well-being. Writing down your thoughts can also act as a coping mechanism during difficult times.
3. Is there a specific format or structure I should follow when journaling?
Not necessarily – the beauty of journaling is that there are no rules! Some people prefer structured prompts or questions to guide their writing while others enjoy more free-form entries without any specific agenda in mind. Experiment with different styles until you find what works best for you.
4. Can journaling be used for personal growth and goal setting?
Absolutely! Journaling can be an effective tool for self-reflection and helping individuals identify areas where they would like to make changes in their lives. By regularly documenting progress towards goals – whether it's daily tasks or larger life aspirations – individuals can hold themselves accountable while also tracking their successes along the way.
Conclusion
Journaling is an incredibly simple yet powerful tool for self-reflection and personal growth. From reducing stress to improving immune function, the benefits of journaling are undeniable.
Whether you prefer stream-of-consciousness writing or structured bullet journaling, there's a method that works for everyone. By finding inspiration and setting achievable goals, maintaining a consistent practice can be easy.
With prompts to spark creativity and tips to overcome writer's block, journaling can become a regular habit in your daily routine. So, this is it for this ultimate guide on how to journal. You have everything you need to start your amazing journey!
I wish you the best! Fabian.
Share with your Friends: